Embracing off-duty looks.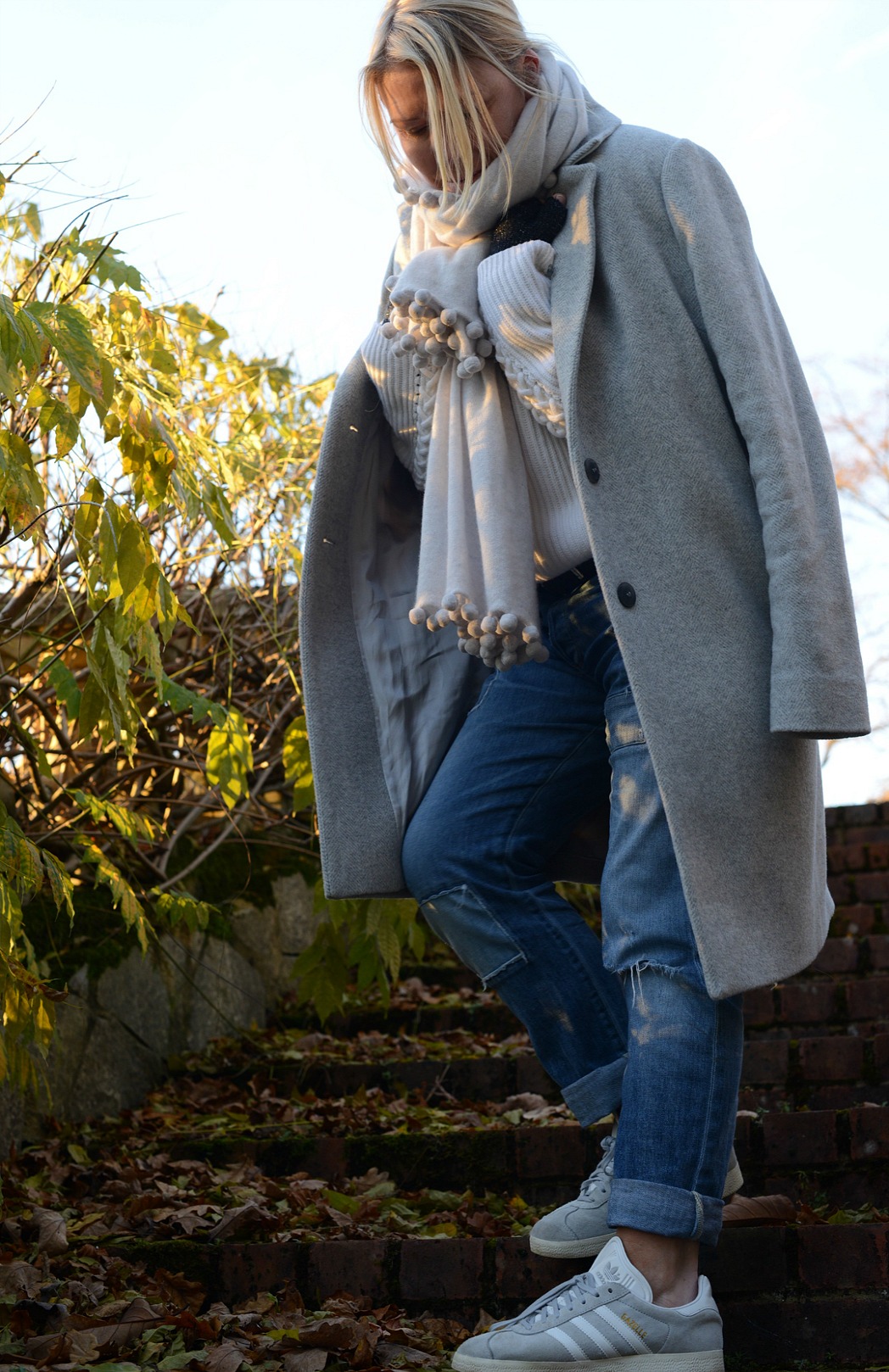 I've been so seldom on-duty this festive break that off-duty has become my every day, and you know what, I kind of like it that way. It all started thanks to the rise of the humble trainer as the fashionista's go-to for a hard day at the office, which meant no more squeezing my trotters into vertiginous heels to schlepp up to London. From there ripped old jeans, and chunky knits became my staple look for cold weather, and before I knew it, I'd turned into one of those normcore types.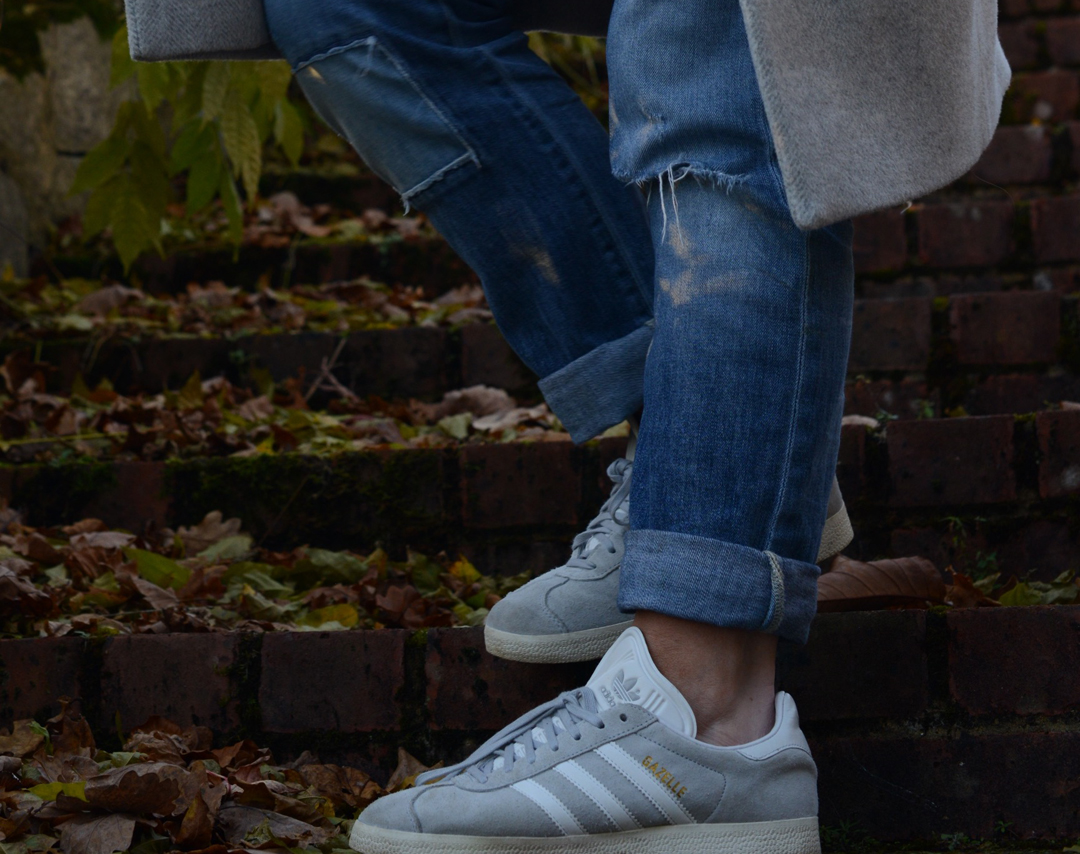 There's been a lot written about normcore, which is essentially not standing out from the crowd, and whilst I tend to stick to a winter uniform, I hope my off-duty look has enough of a snippet or two of detailing to nudge it just out of the normcore category. If you're wondering whether you're a normcore gal or more of a drama diva – you can find out what your signature style is by heading to our Start Here page which gives you the inside take.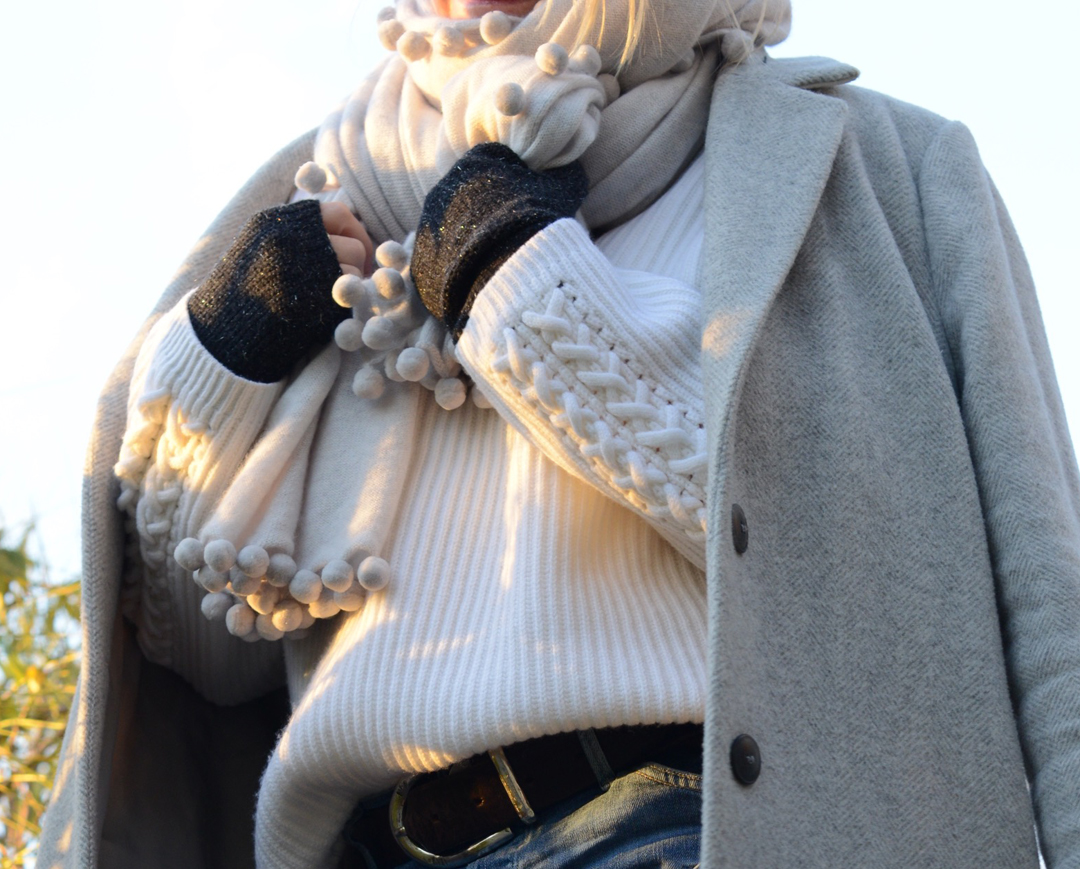 Don't get me wrong I love a woolly pully and jeans and sneaks as much as the next gal, but where I can find a knit with a little added twist or a hint of sparkle here or there, then my magpie eye is drawn to it. In fact, case in point this cute The White Company ribbed knit with lace up sleeve detailing. I first spotted this cutie back in July at their Christmas press day and had been checking daily on site to nab it as soon as it arrived. I ordered a size up as I like an oversized knit, but remember that The White Company sizing tends to come out on the larger side so err on the side of caution if you want a more snug fit.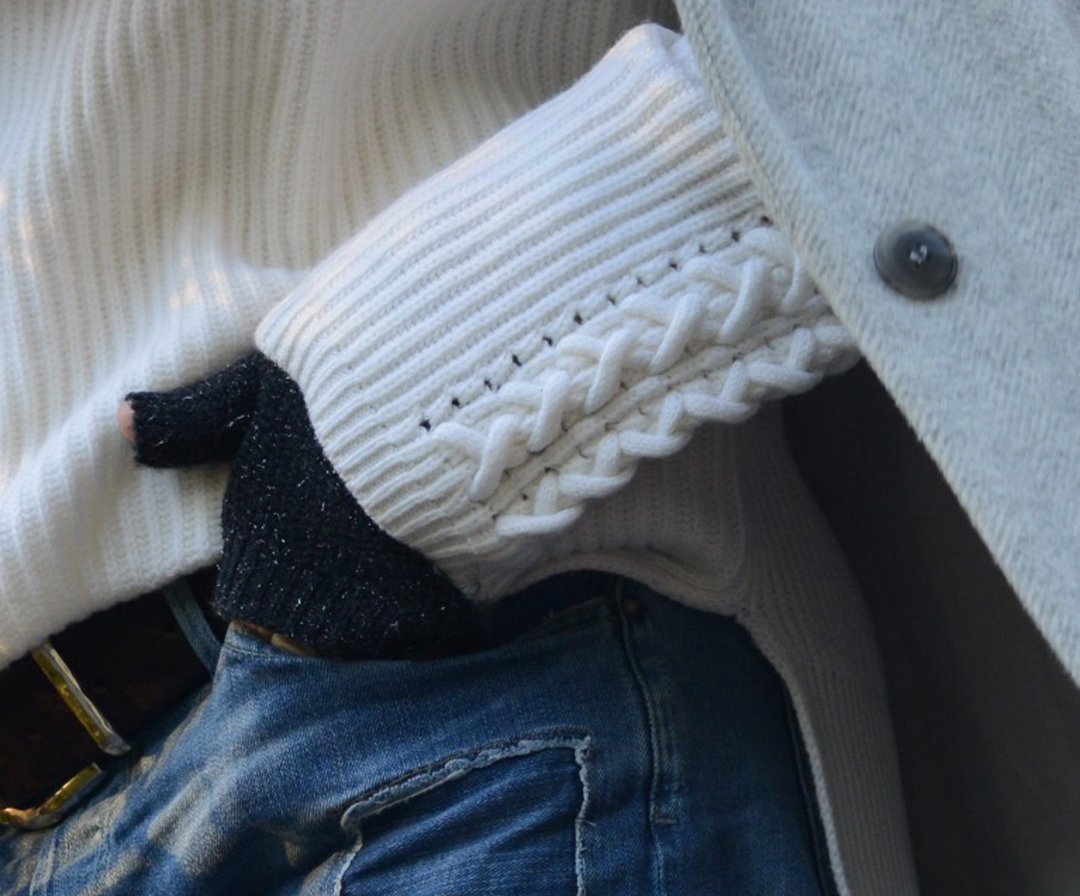 Add to this off-duty look their sparkly wrist warmers (similar here) and super luxe pom-pom cashmere scarf (similar cashmere scarves here)  and you've raised your every day game. The rest of the outfit consists of their grey coat, Goldyn jeans and Adidas Gazelles


Off-Duty looks to shop
The thing I've loved most about this winter's trends are the piles of neutrals available to mix and match – we're talking greys, khakis, beiges and of course your classic denim. It shouldn't make sense, but somehow when you throw them all together, they ooze an insouciant style normally only reserved for French gals. So here are some of my fave pieces out there right now (some of which are on still on sale – huzzah!)

I've linked this post up to a fab Saturday Share Link Up run by lovely Catherine from Not Dressed as Lamb – take a peek at more of the other posts involved here.
(Visited 419 times, 1 visits today)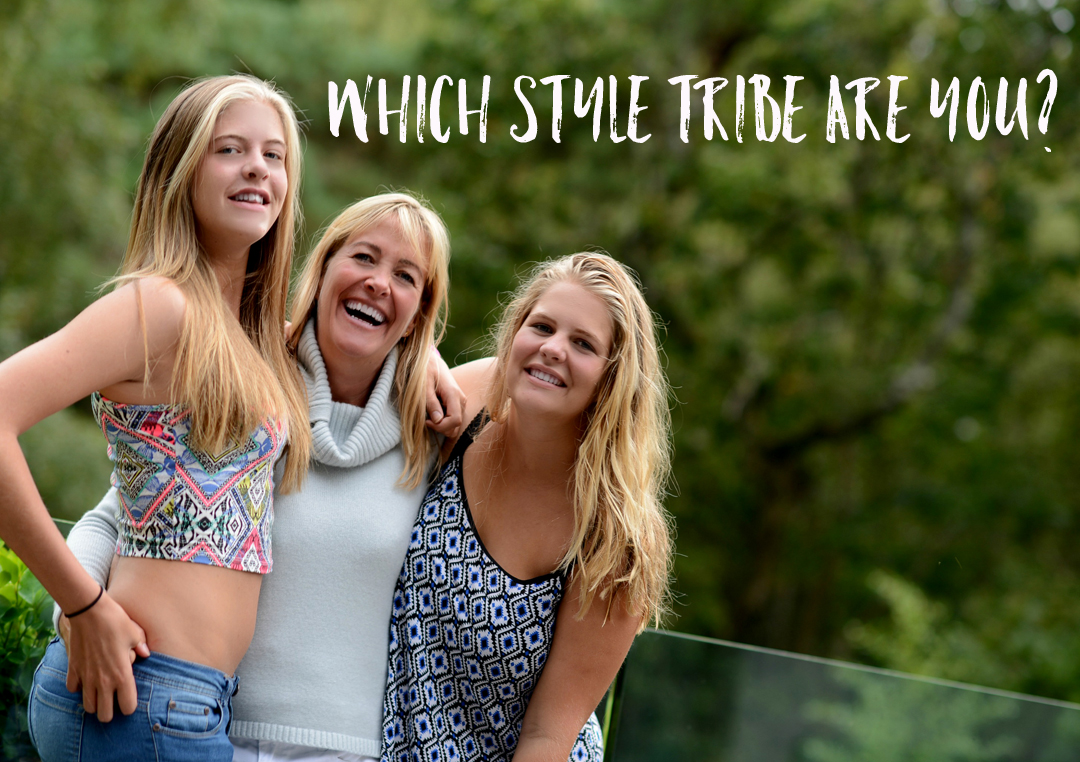 Style Tribe Quiz
Try our Style Tribes quiz to help figure out your Style ID
Get started with our free 5-minute style
tribes quiz - sign up to download