Pork with Apple, Mint & Raspberry compote recipe.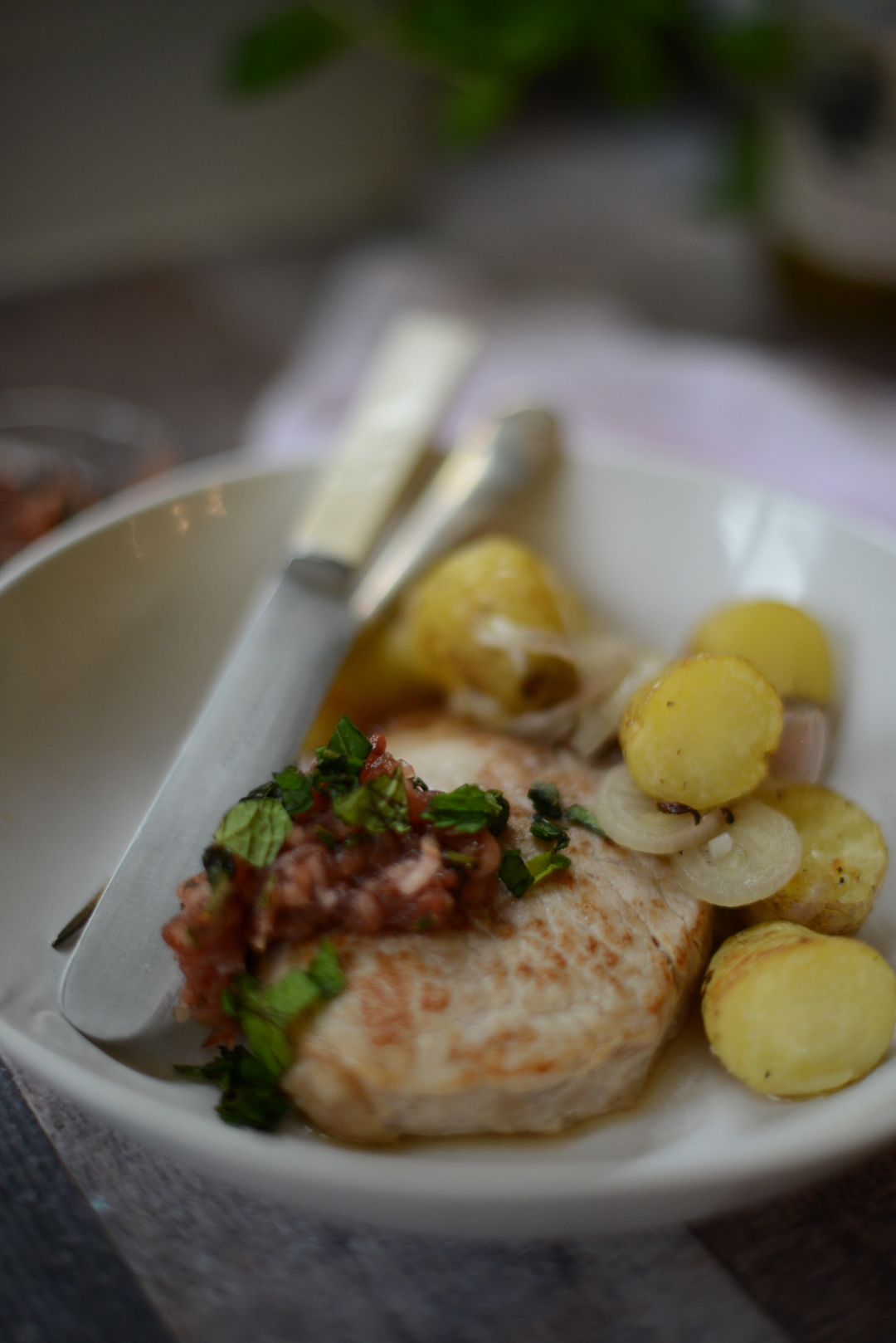 I love a good wintery recipe, and this week thanks to the lovely folk at Ruby & Kind we're road testing a pork recipe with a gorgeous apple, mint and raspberry compote. Perfect for weekend suppers with the family before you settle down to your guilty pleasure of Strictly or X-Factor for the night.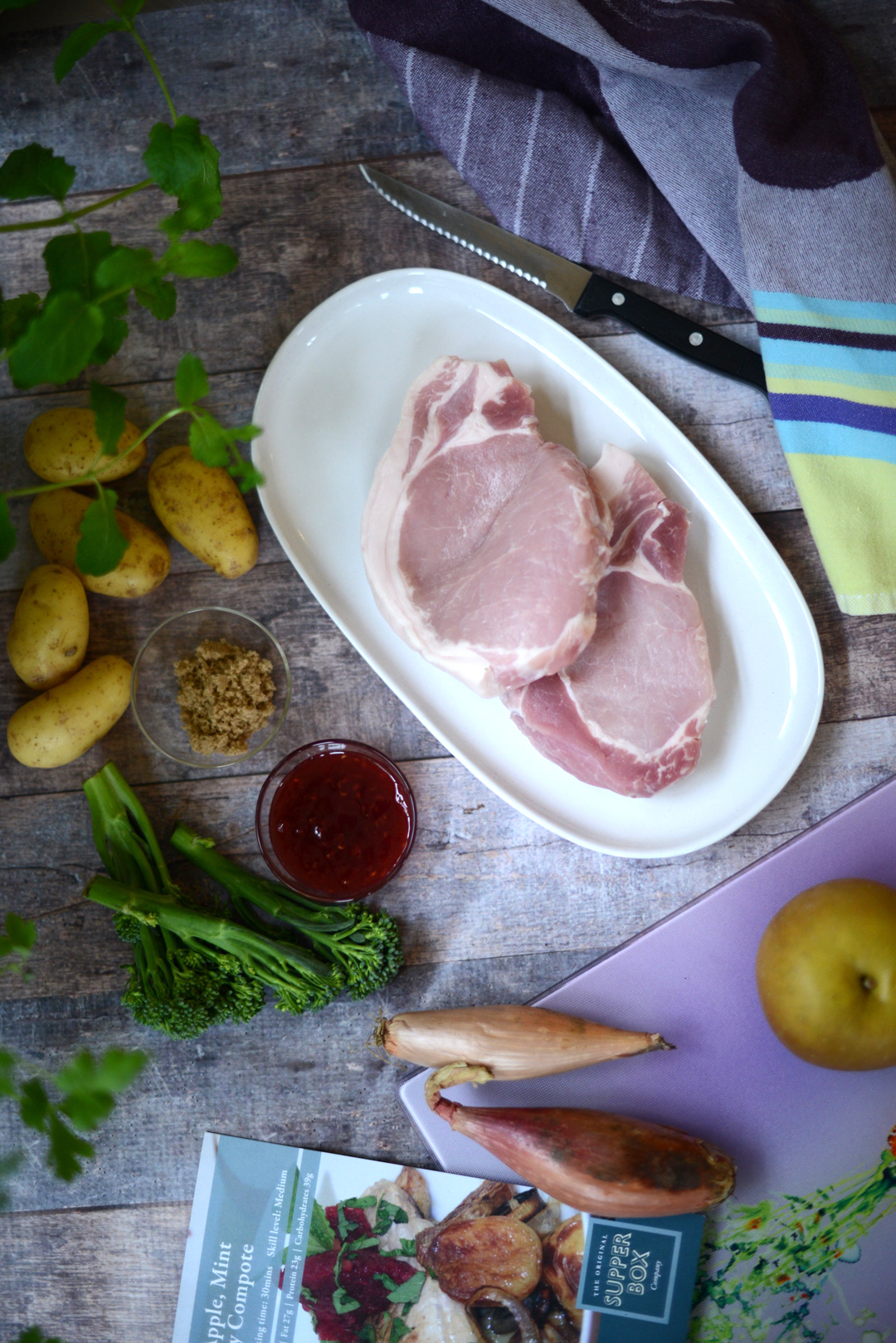 You will need…
2 x 6oz pork steaks
1 x apple (we used Russet)
2 x shallots
1 1/2 teaspoon brown sugar
1/2 cup of raspberry coulis
Handful of fresh mint
140g tenderstem broccoli
200g new potatoes
Olive oil
Salt & Pepper
Serves 2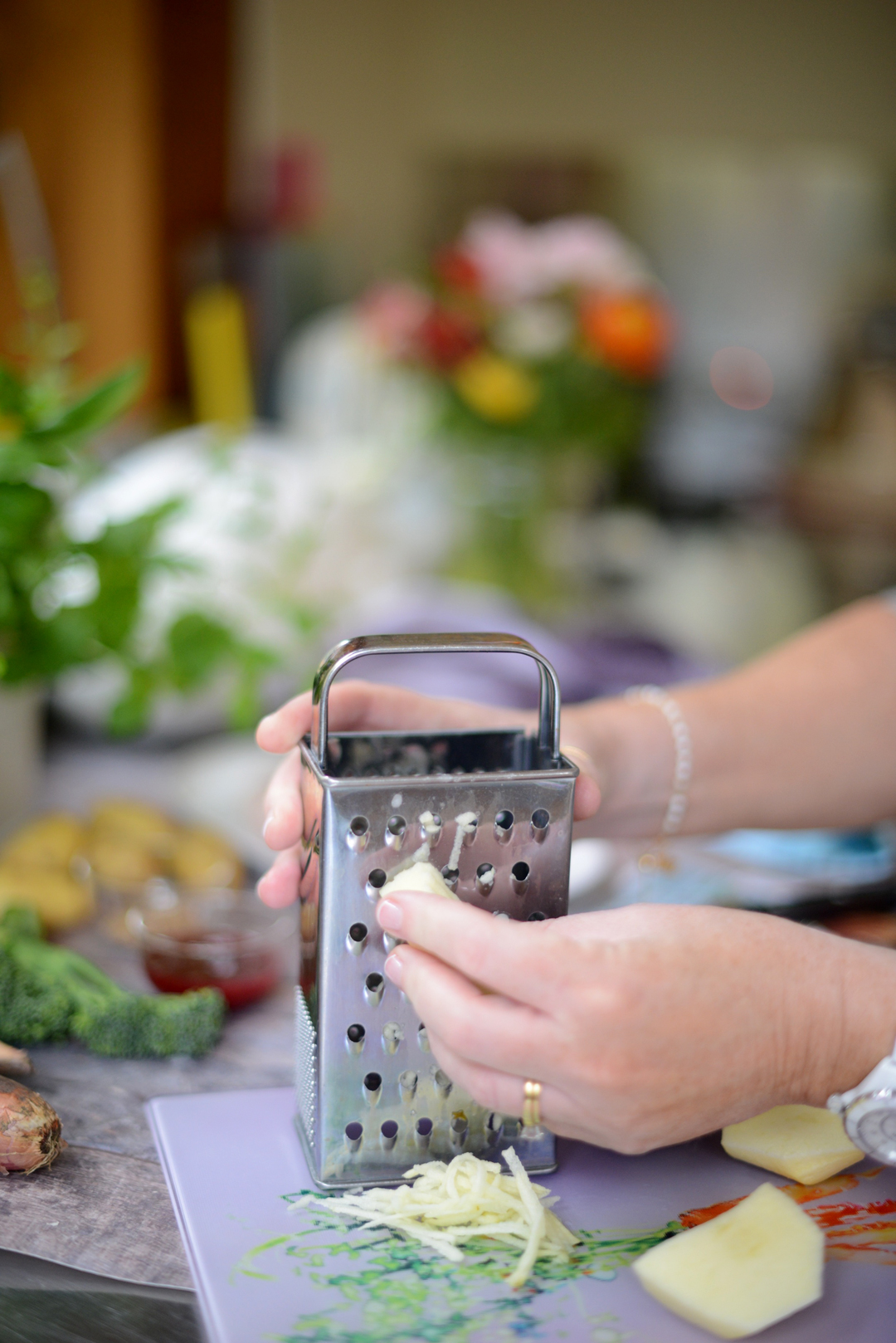 Here's what to do…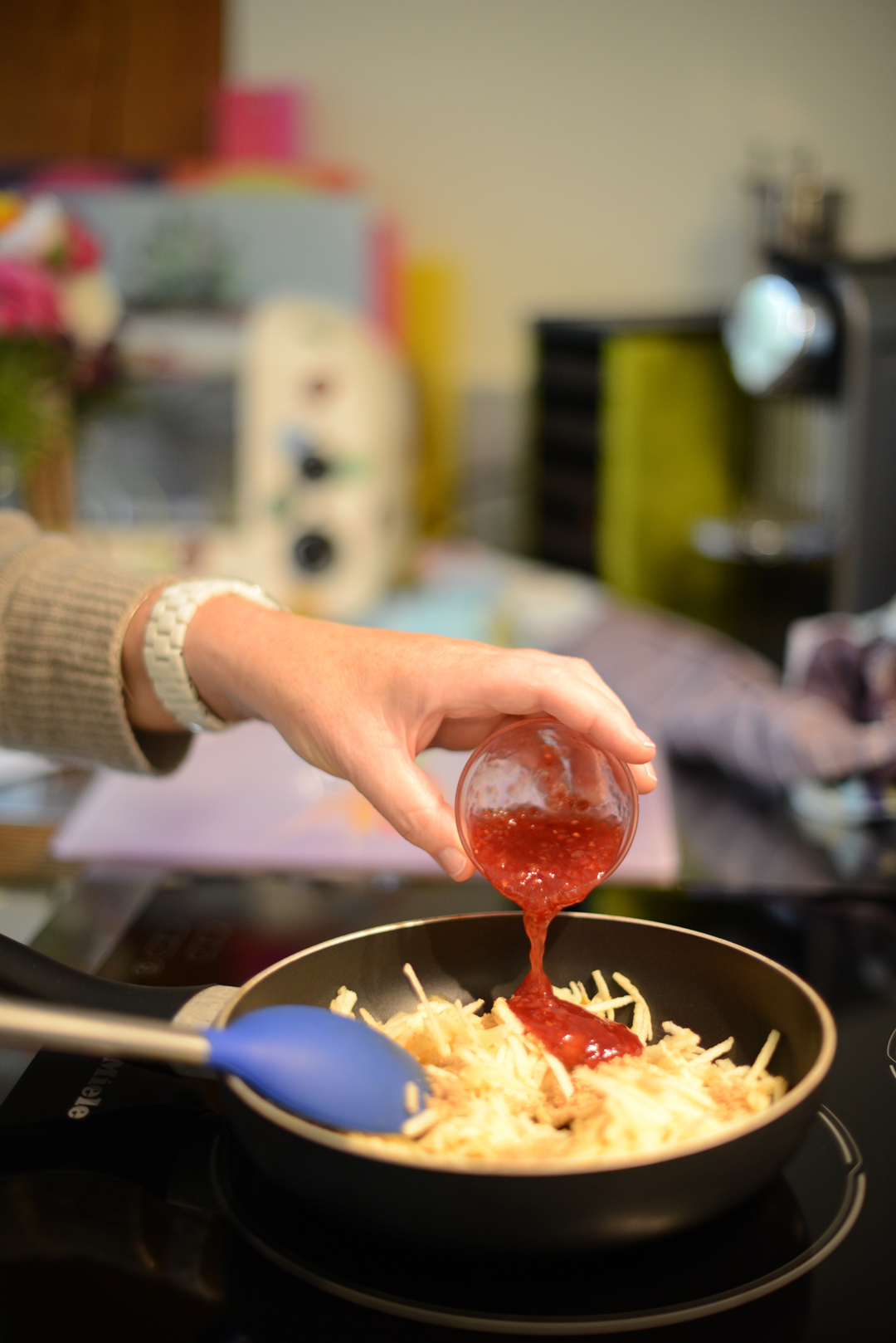 Pre-heat the oven to 200c / fan 190c / gas mark 5
Grate the apple and place in to a pan along with the brown sugar and raspberry coulis
Cook the apples, coulis and brown sugar over a medium heat for around 6 minutes whilst stirring. The apple should start to caramelise and break down to a jam though it may take longer
Once cooked, finely chop the mint and add half to the apple jam retaining half for garnish
Cut the new potatoes in half, add to a pan and cover with lightly salted water before bringing to the boil and cooking for 12 minutes before draining
Add the new potatoes to a mixing bowl with a good glug of olive oil
Peel and slice the shallot and add to the potatoes and season with salt & pepper
Place the potatoes in a roasting pan and bake in the oven for 18 minutes
Seal the pork in a hot pan with a glug of olive oil for 2 to 3 minutes on each side before placing in the oven for 16 minutes
Bring a pan of lightly salted water to the boil and cook the broccoli for 4 minutes before draining
Serve the pork on top of the roasted potatoes with a spoonful of the apple jam and a sprinkling of mint with the tenderstem off to one side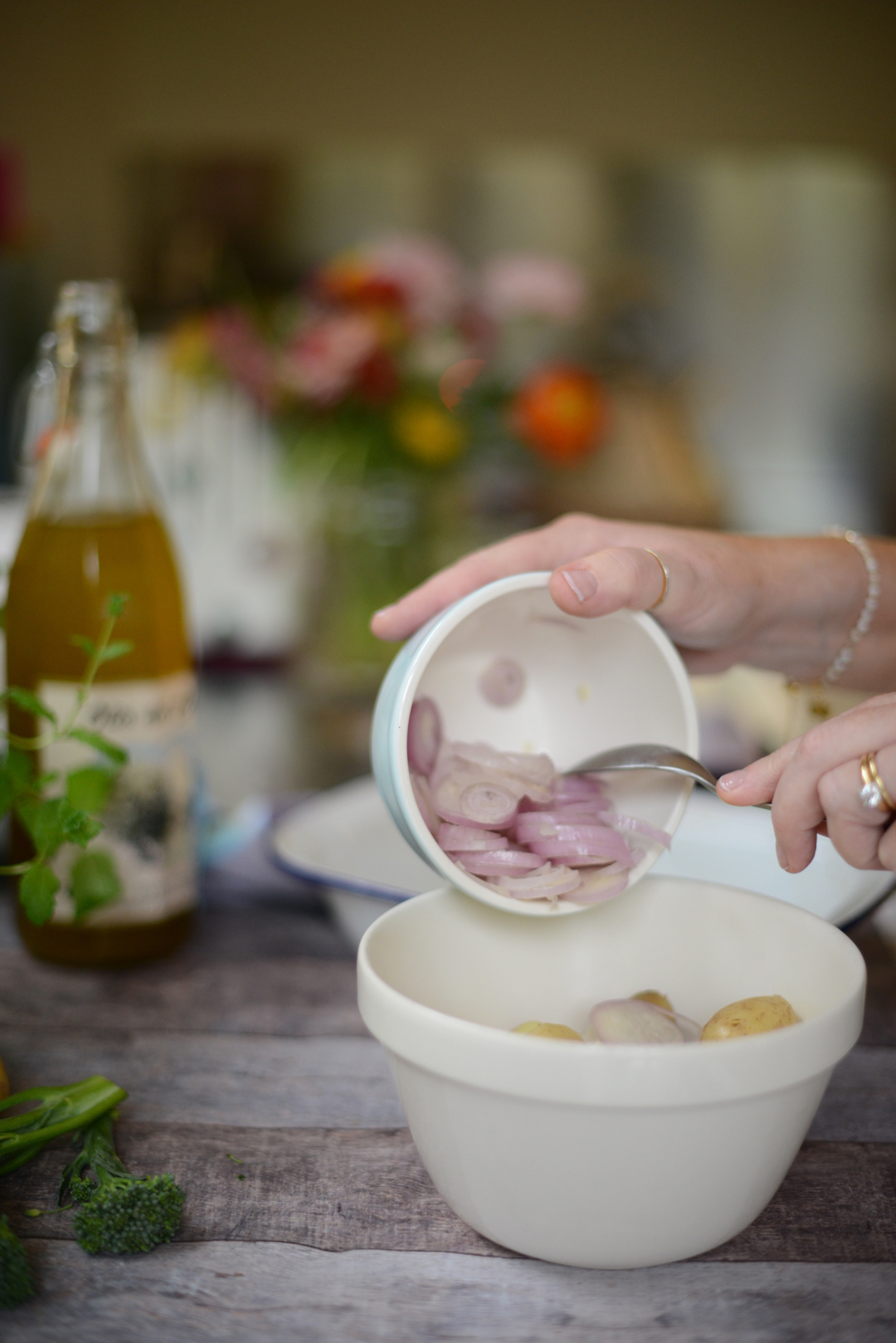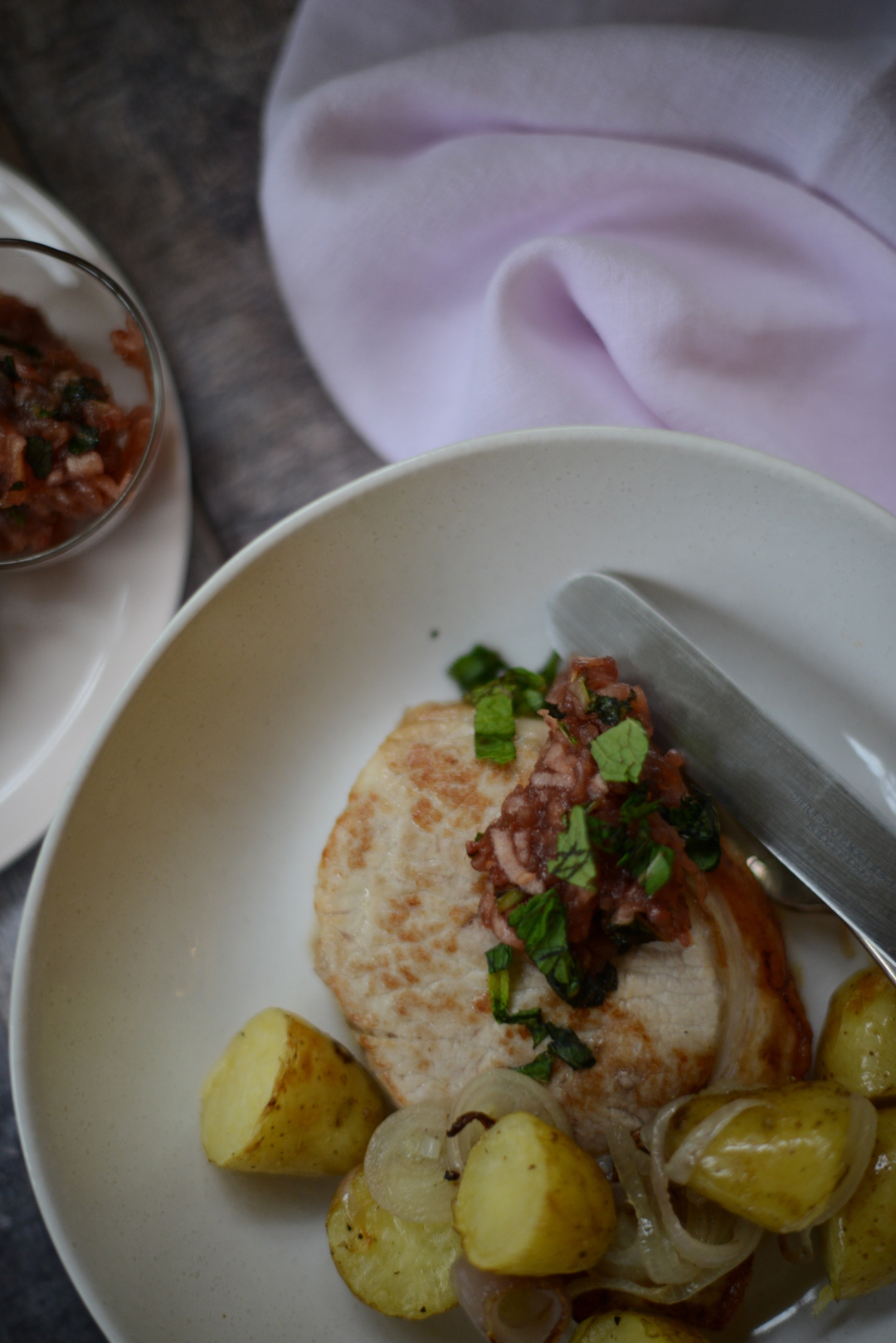 For more Ruby & Kind recipe kits delivered to your door, check out their website here.
(Visited 35 times, 1 visits today)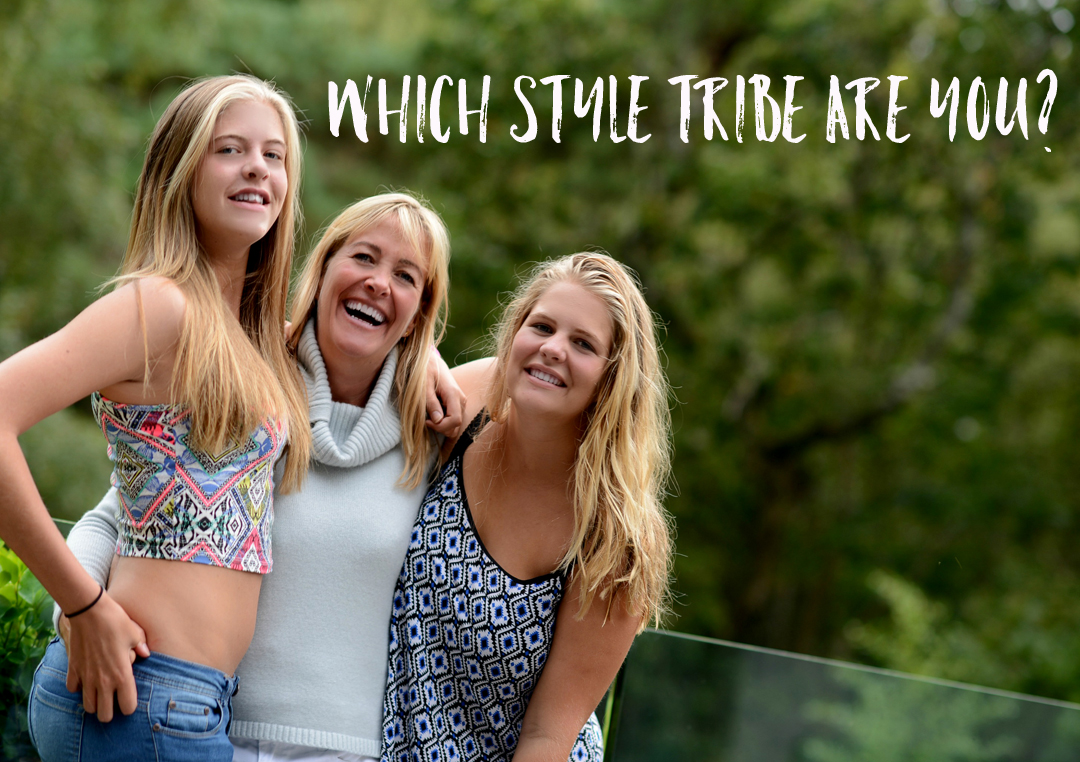 Style Tribe Quiz
Try our Style Tribes quiz to help figure out your Style ID
Get started with our free 5-minute style
tribes quiz - sign up to download