Postcard from Jamaica.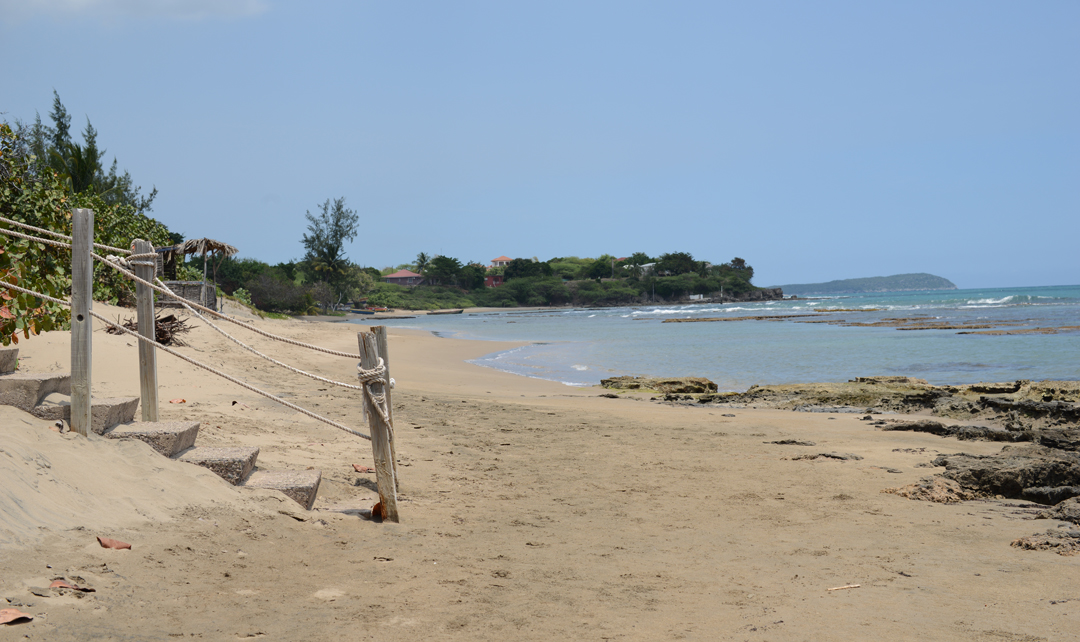 The other week I jetted off to Jamaica with some buddies for a sneaky vacay in the sun sans kids, camera in hand ready to see some sun. One transatlantic flight later we were ferried overland under an inky black Caribbean sky to the mystical south coast and the unspoilt beach community of Treasure Beach. With no idea where we had arrived, it wasn't until the next morning and the delicious early sunrise (the first of many) we realised we had quite literally landed in paradise.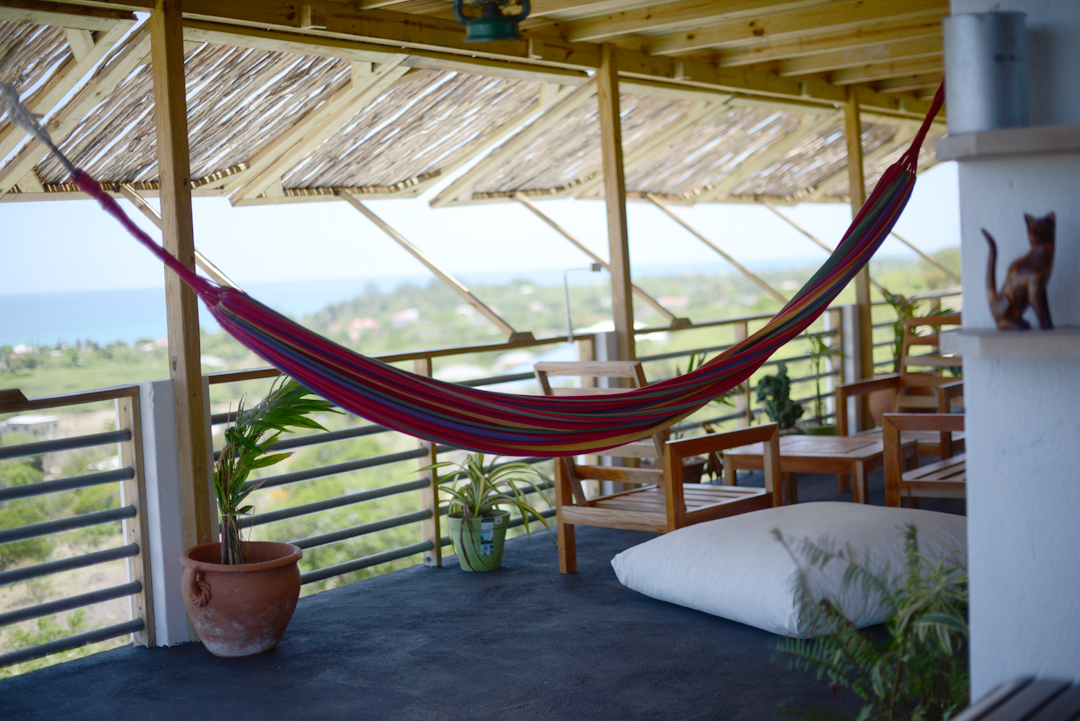 We were staying at Lashings Villas, a luxury villa (one of two in the group) with crazy amazing views over the small community and the beaches beyond. With 5 large double rooms and a penthouse in an open plan living style, it feels like you're living in a grand plantation house but with all mod cons. Each room has huge double doors which swing open to the panoramic view so there's no fighting over who sleeps where… which in our fam is always an issue.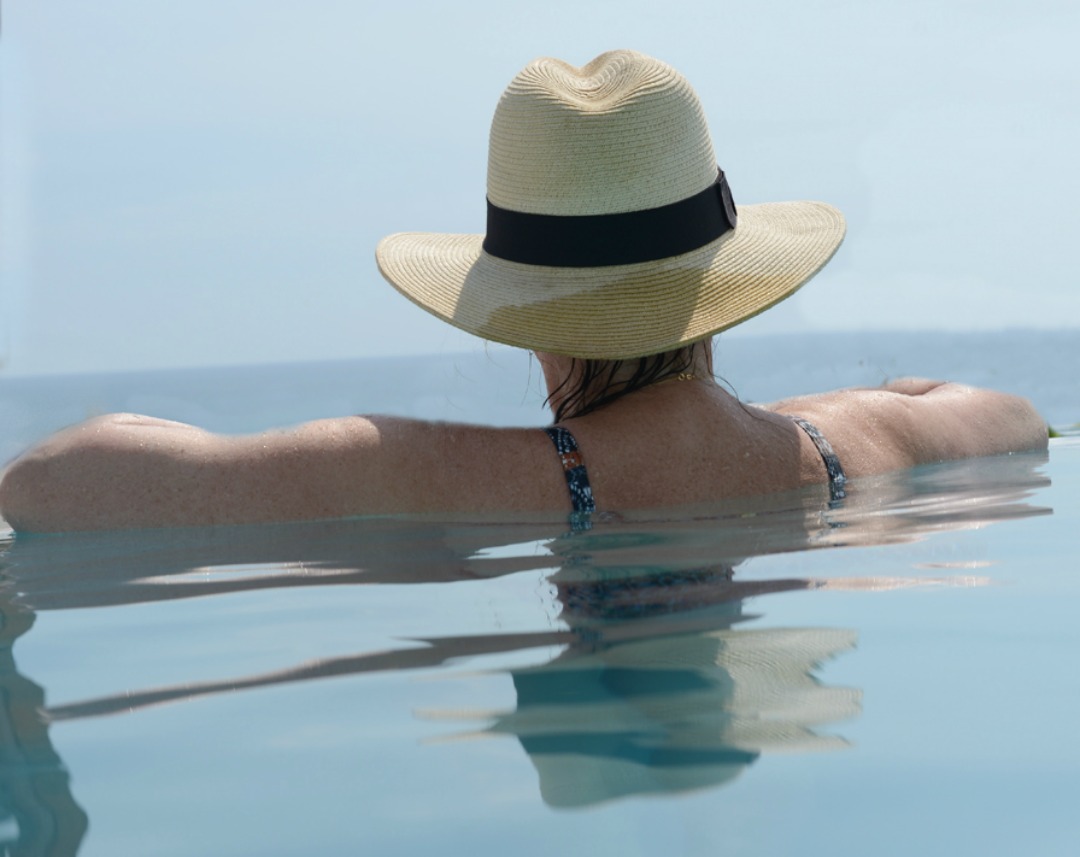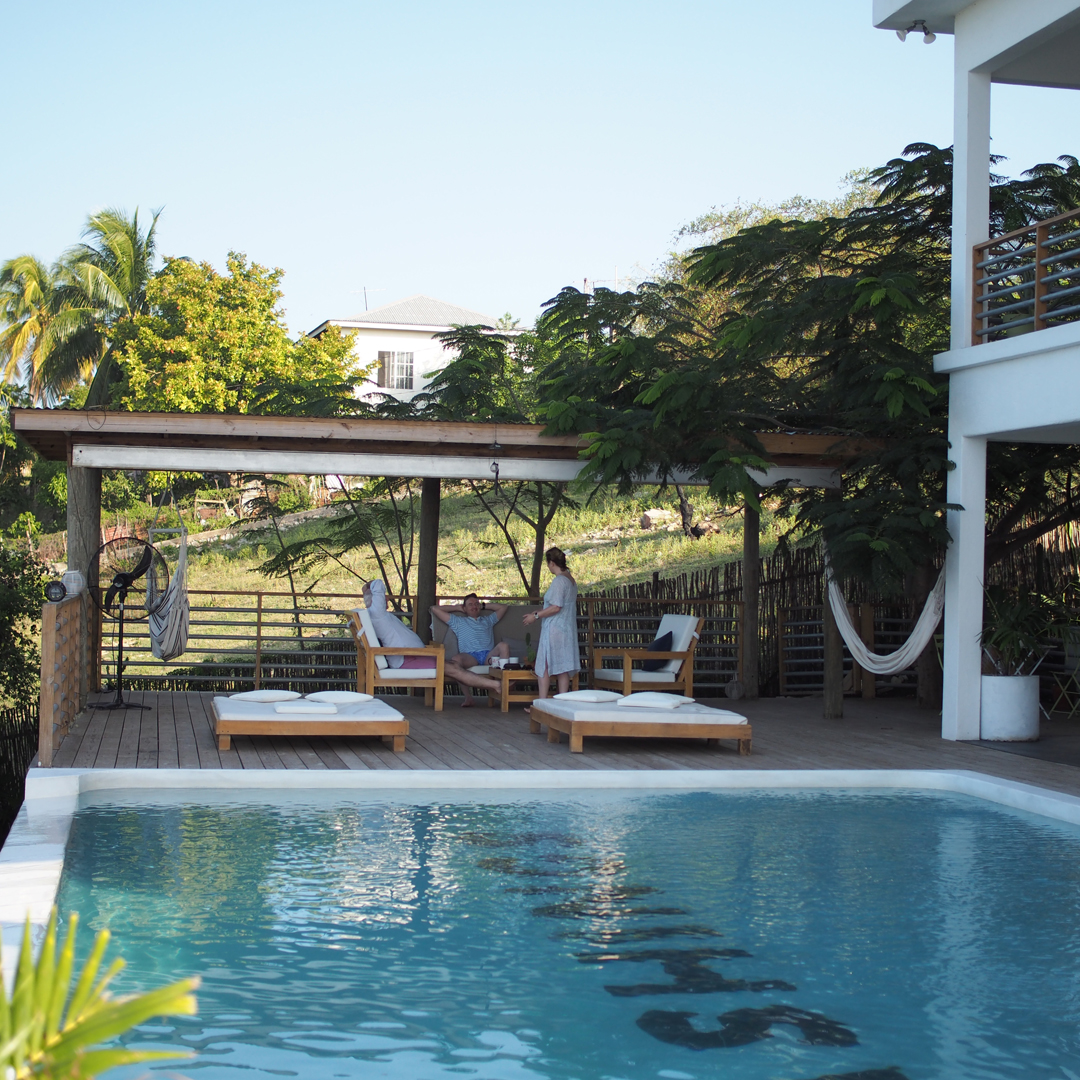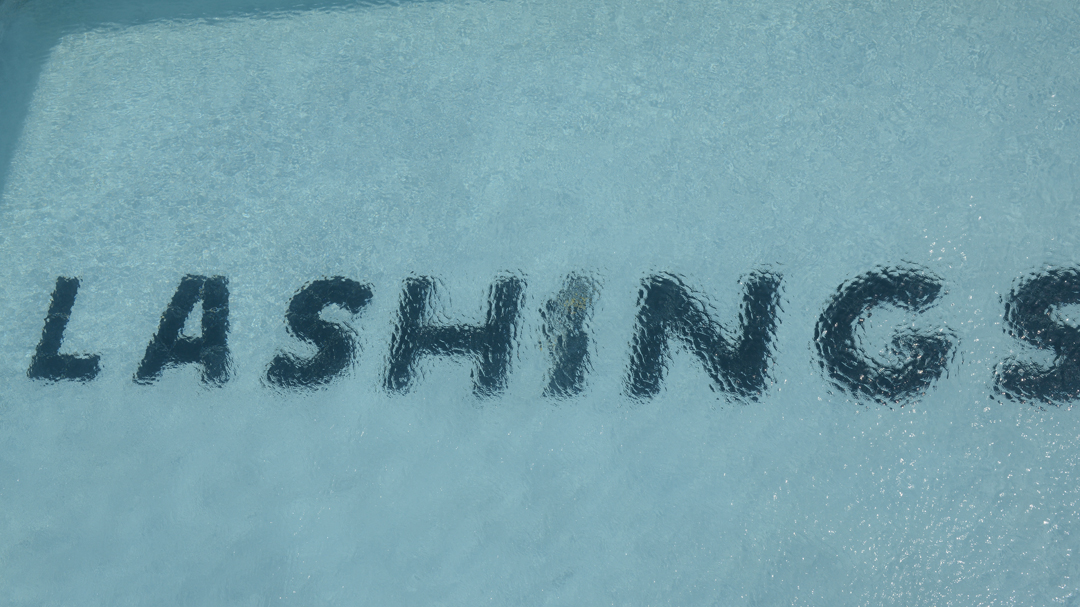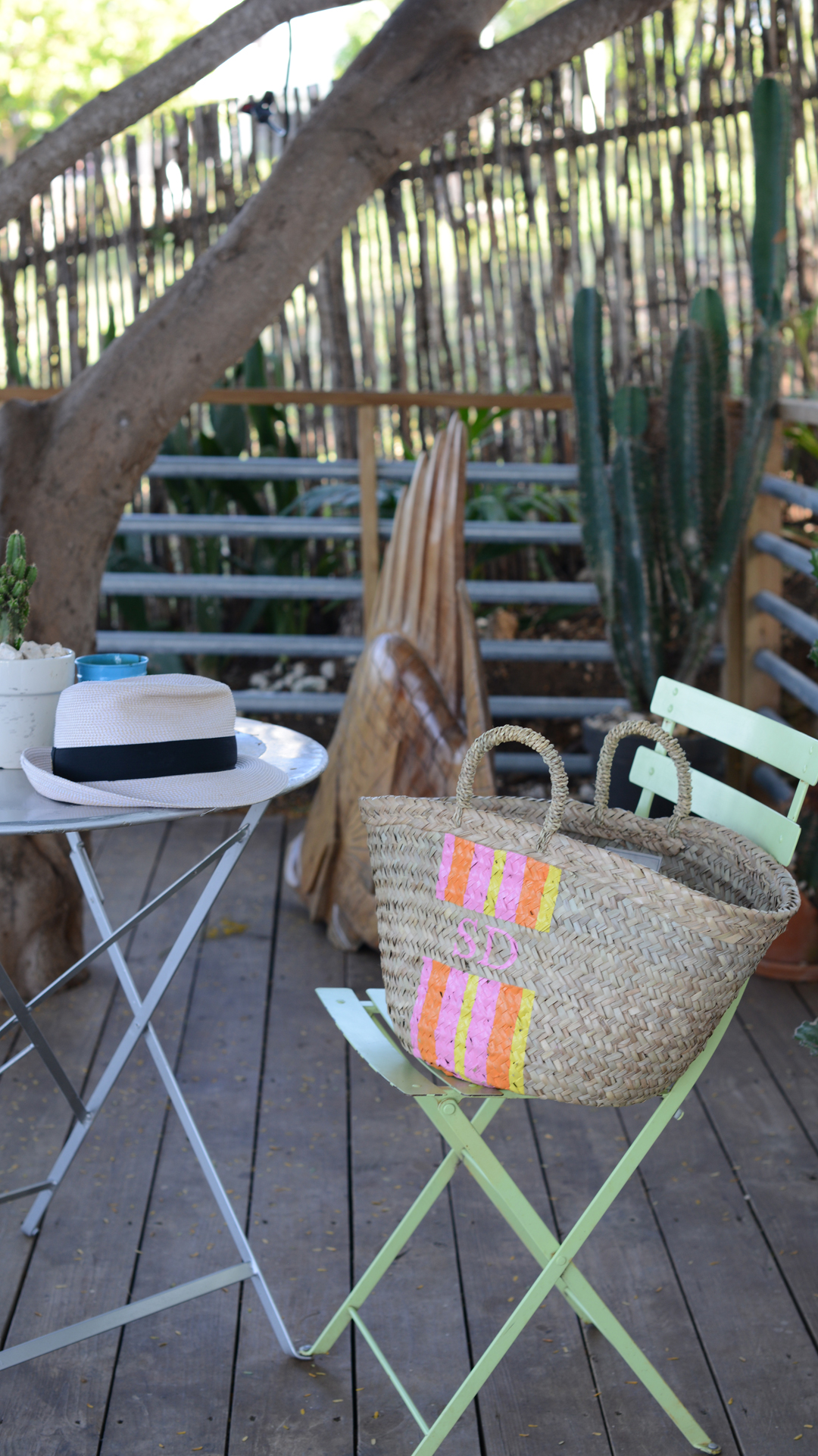 Rae Feather summer basket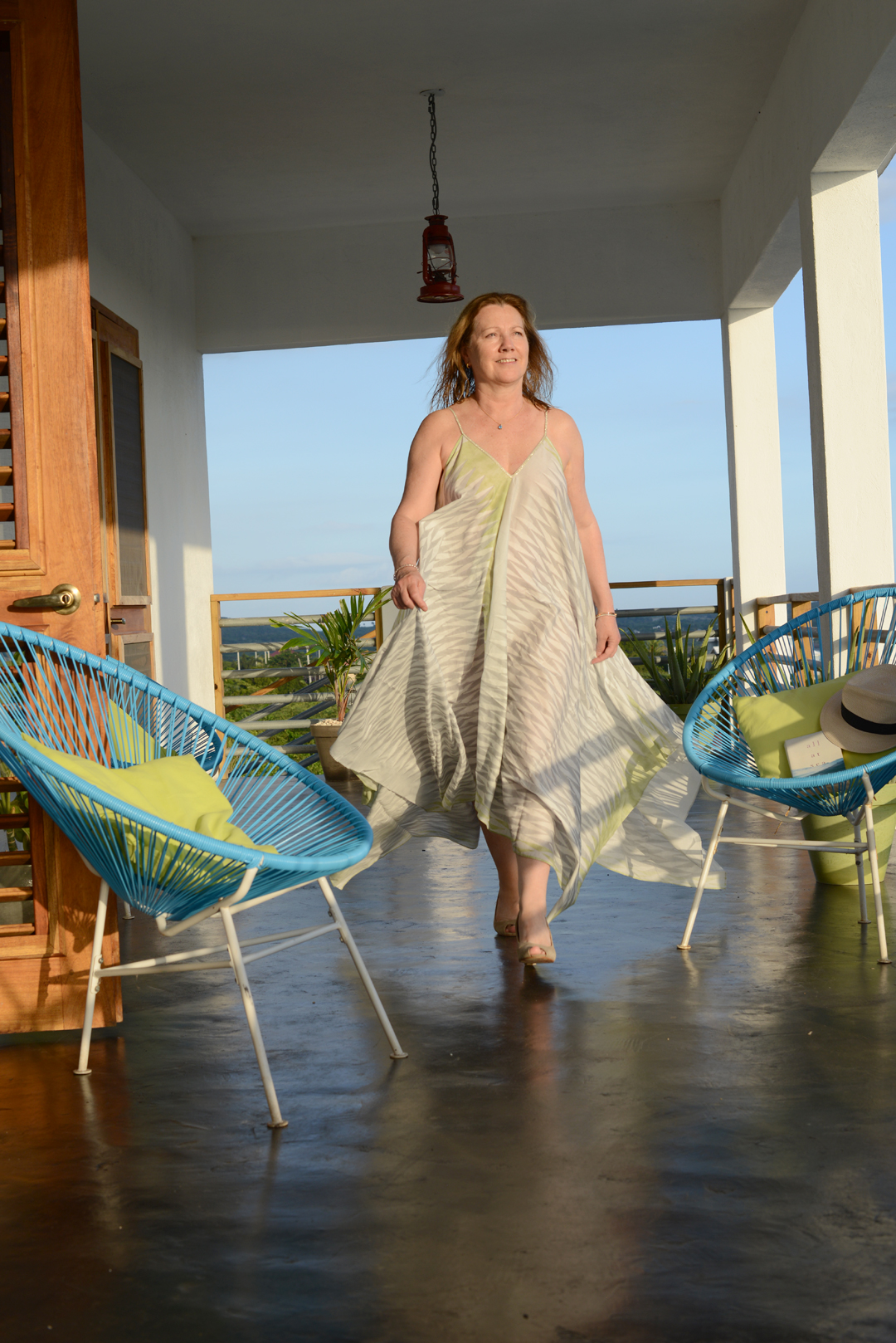 Kate wears Hansine kite dress.
After allowing ourselves a rest day on the first day, we set about planning some trips and heading out with the lovely staff provided to find some local delicacies for dinner each night. Our chef was full of inspiring traditional recipes he was excited to share with us, but we also wanted to try some of the famed beach bars so we adopted an easy one-night-in-one-night-out dining philosophy.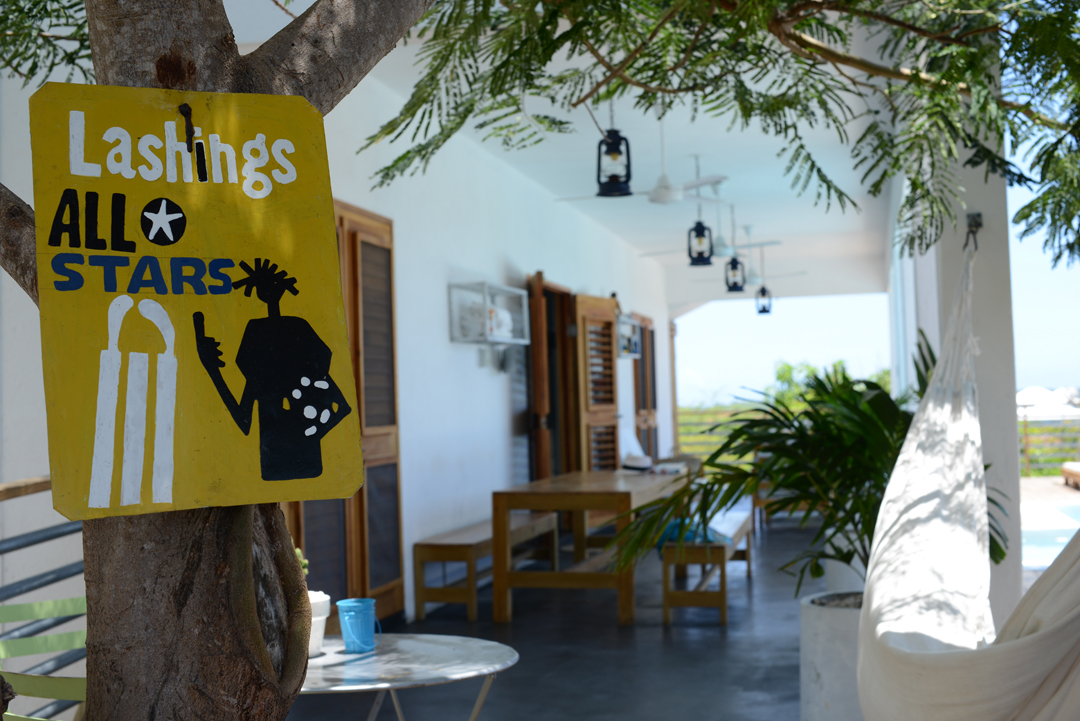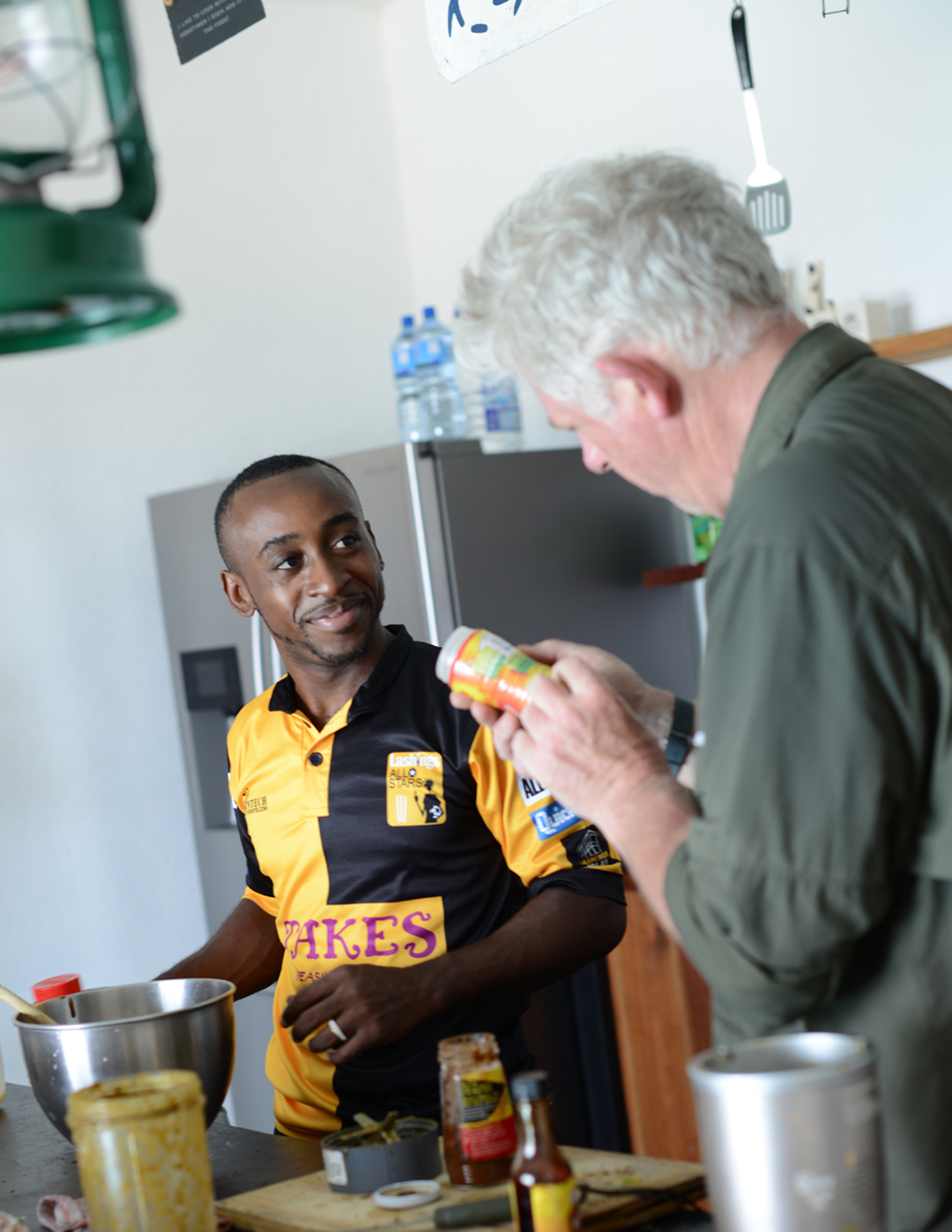 One of the most memorable trips we did was hiring a boat to take us up to the Black River crocodile spotting, and then a lazy lunch on the amazing Pelican Bar in the middle of the sparkling ocean.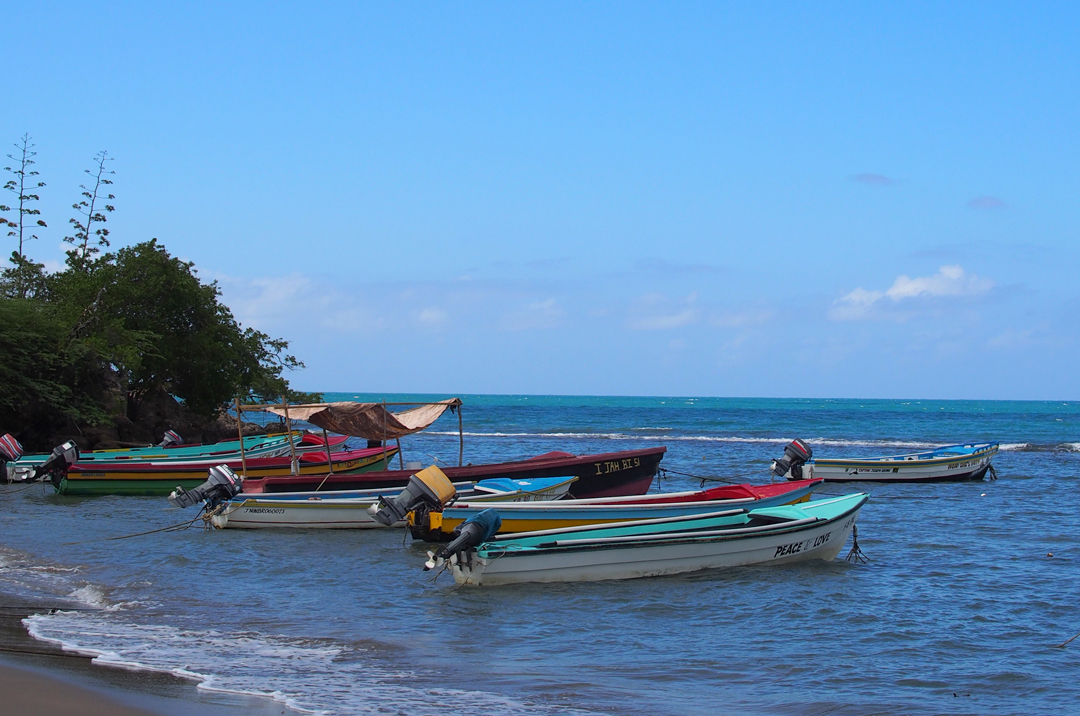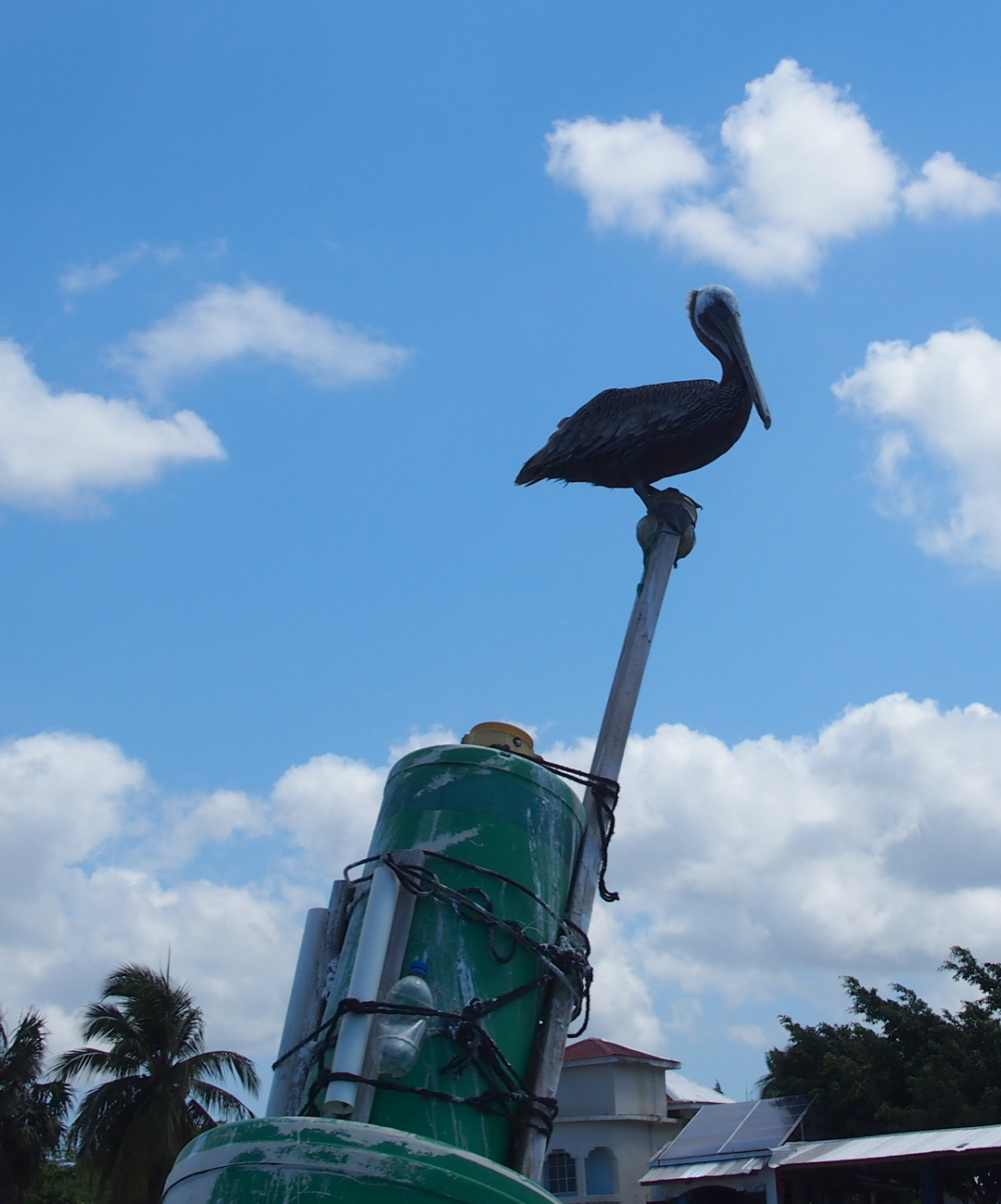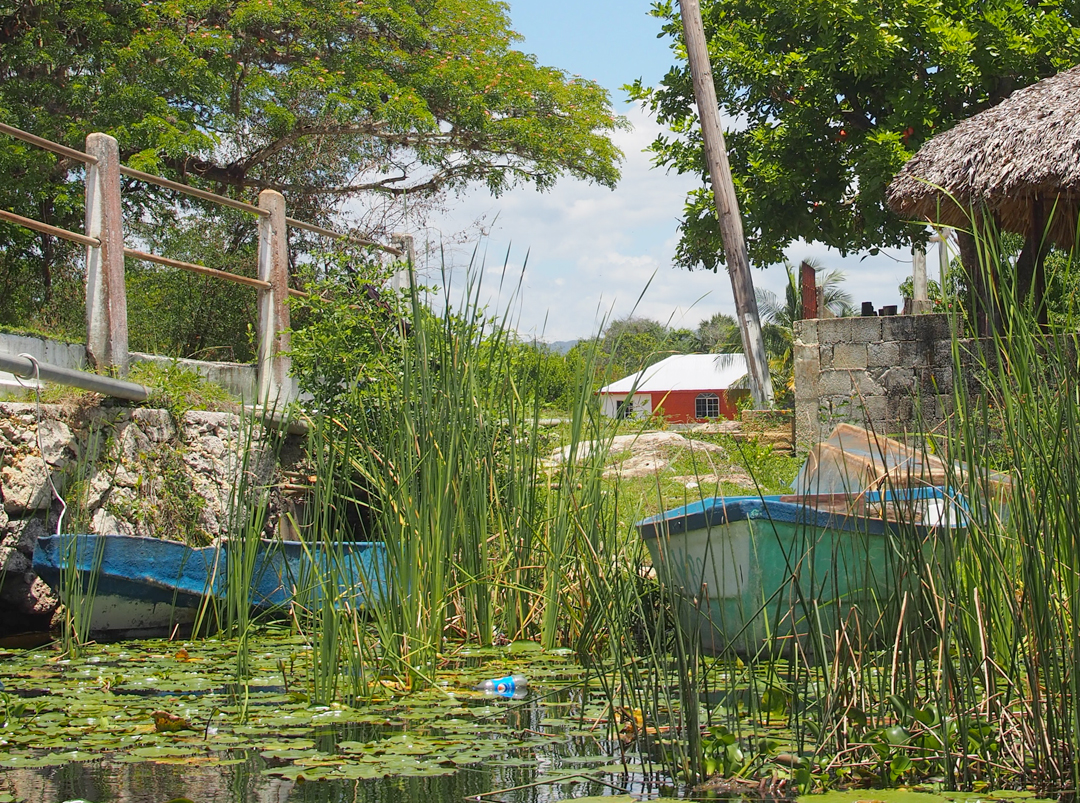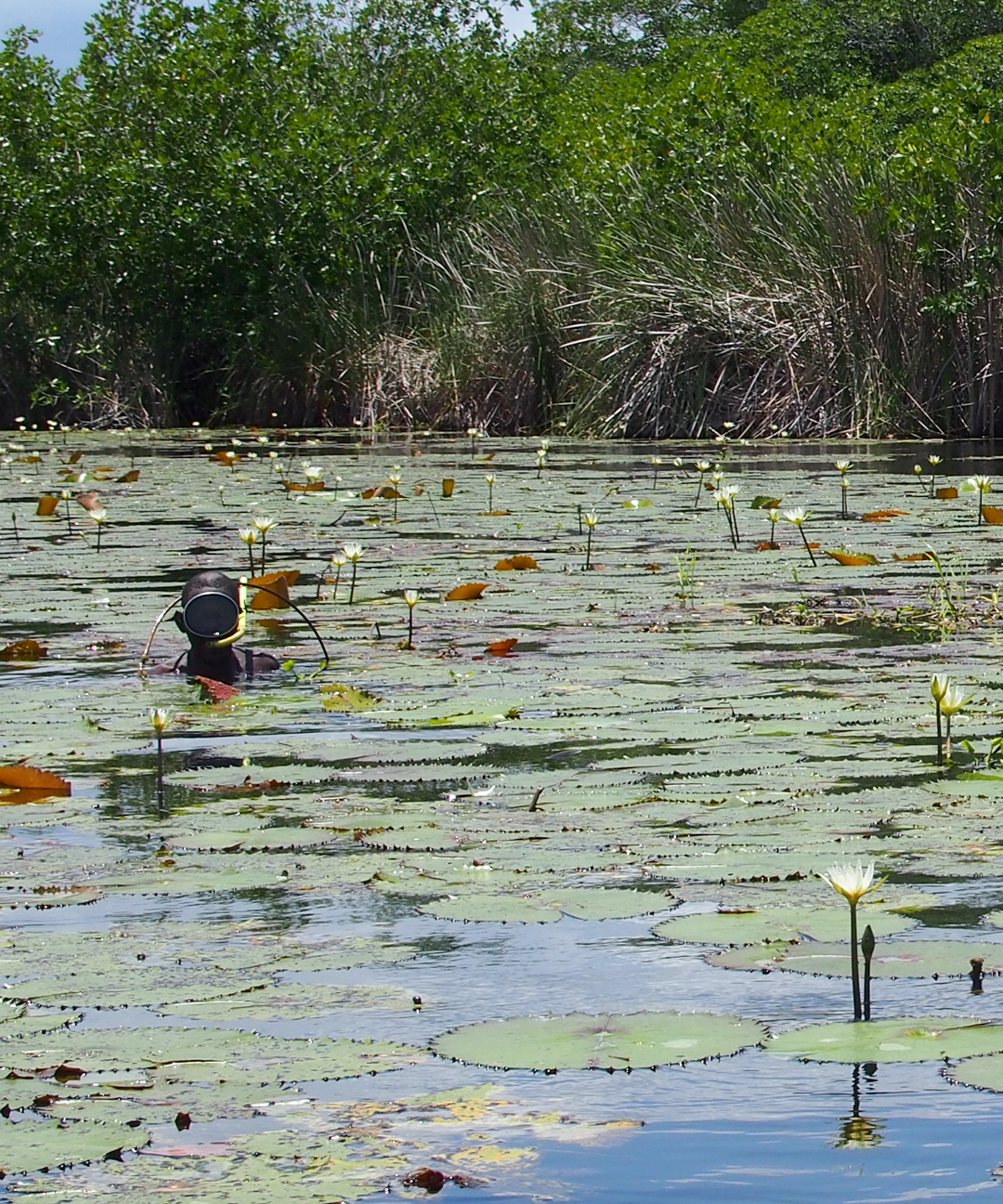 Spotted this guy fishing amongst the lily pads… rather him than me in a crocodile rich river…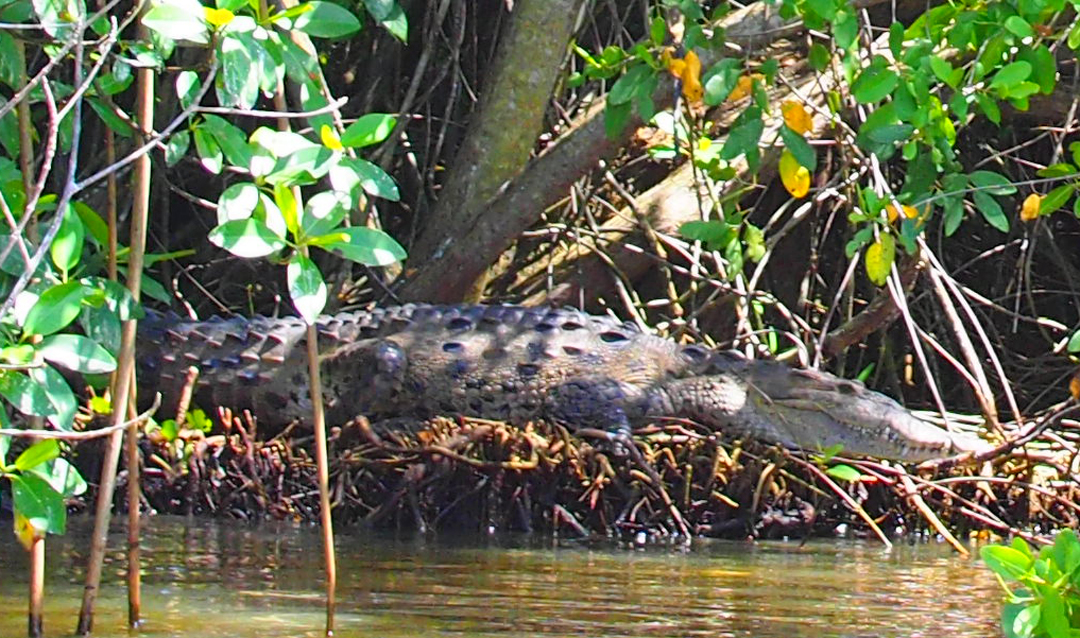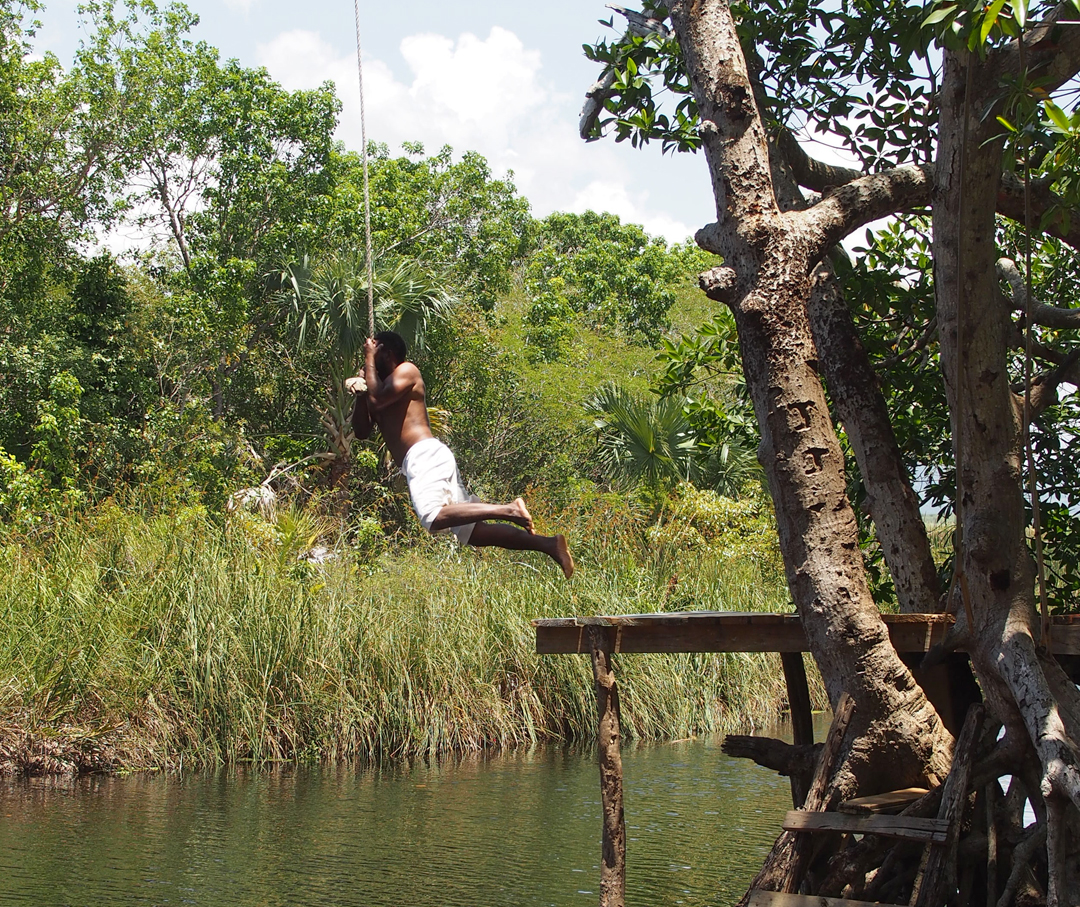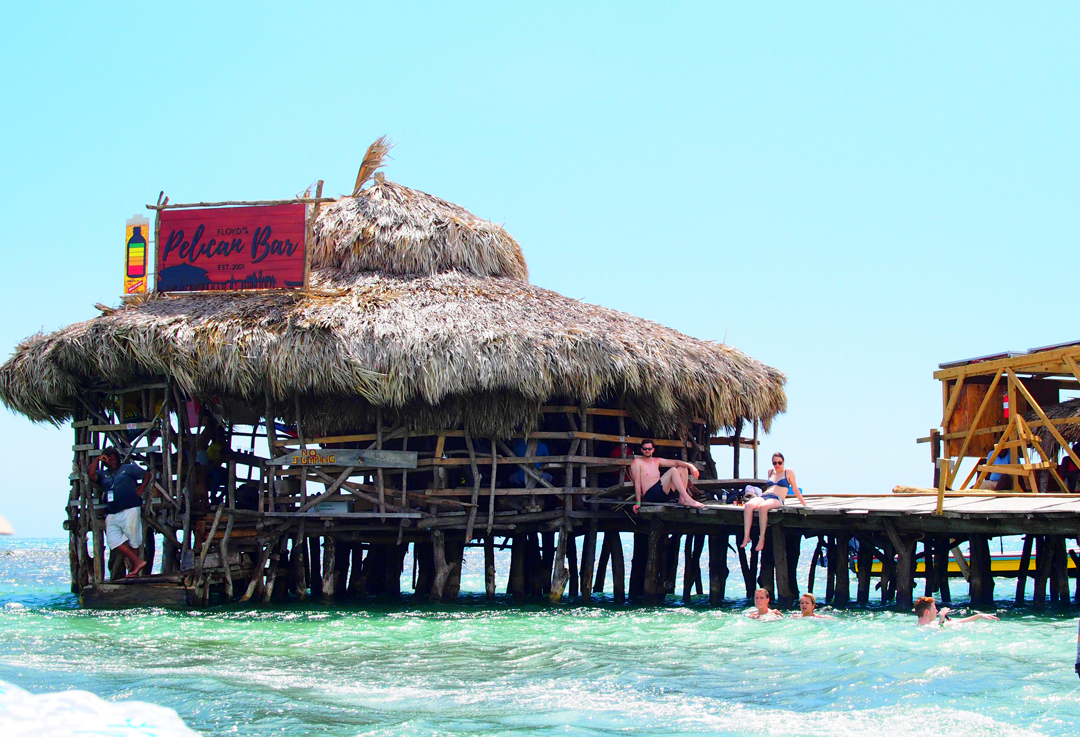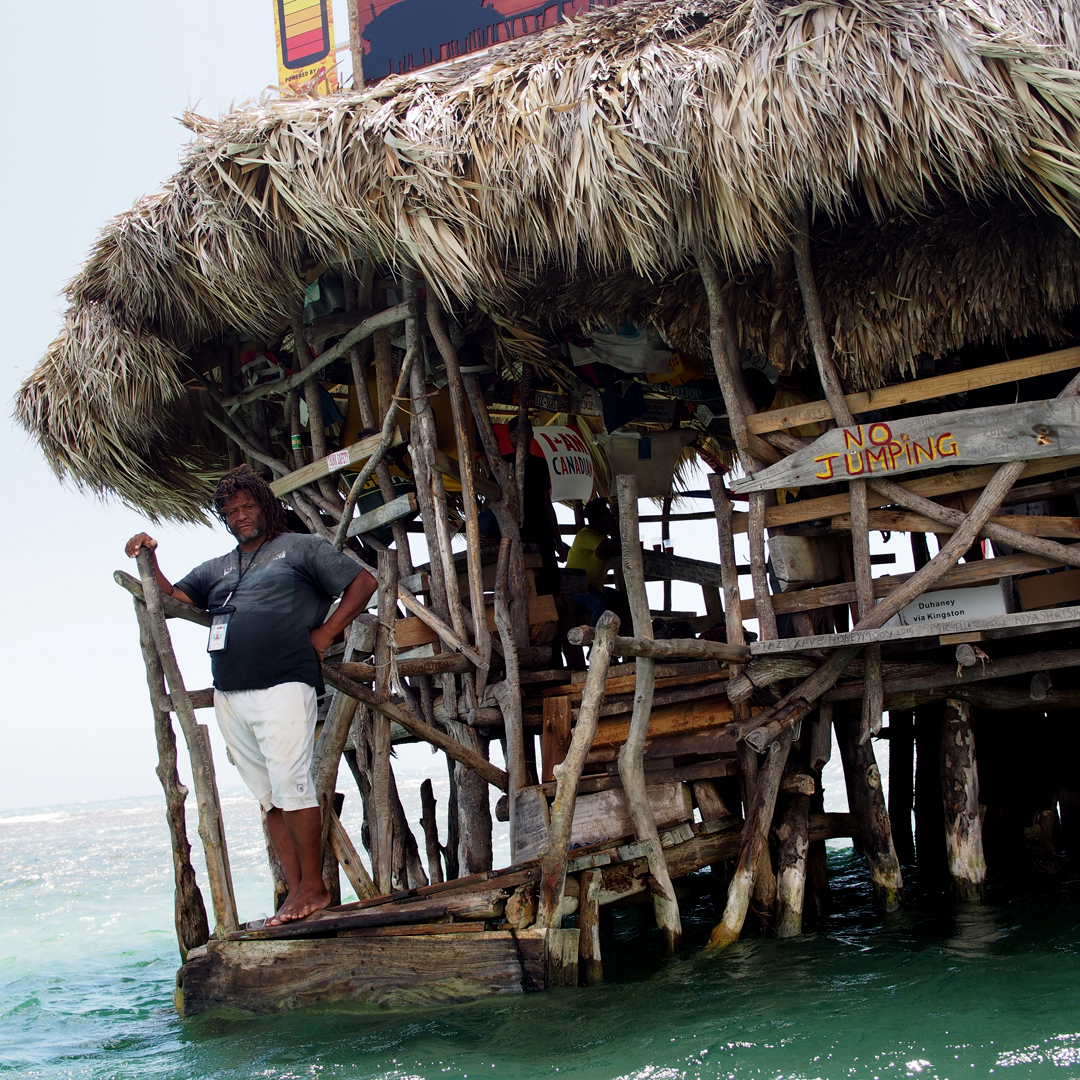 The famed Floyd's Pelican Bar  (open every day 9am-6pm) had the best fish lunch we tasted all week – amazing considering it's all put together on a rickety wooden structure with a few solar panels to create electricity. It's a tourist 'must' but if you time it right and hop on there just after the lunch rush hour and before the evening sunset crew you can find some space to sit and eat and swim around the shallow waters underneath. There's a guy who can carve your name in the wood for a few Jamaican dollars but I suspect the wood is constantly renewed from general weathering and wear and tear, so don't assume it's going to be there when you rock back twenty years later.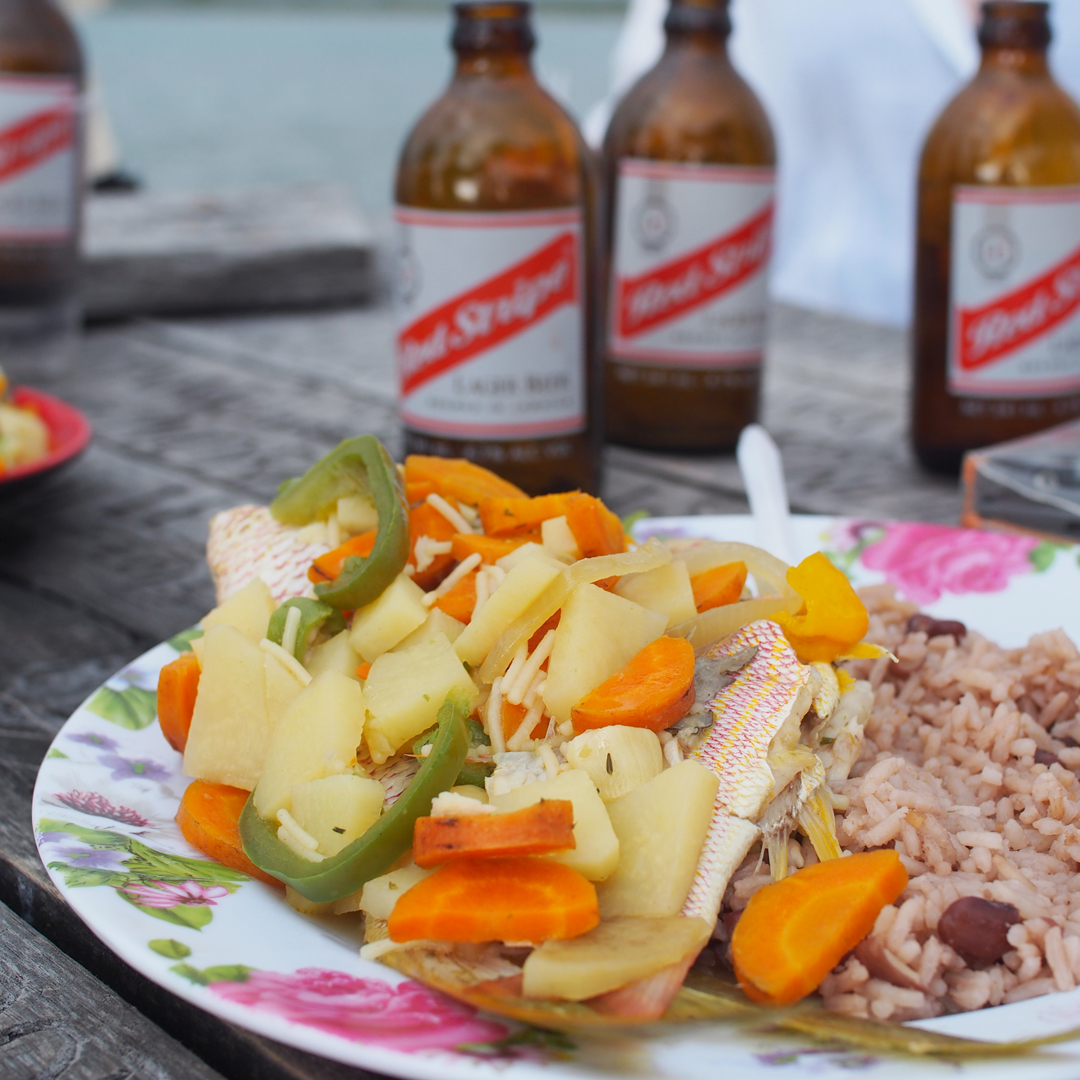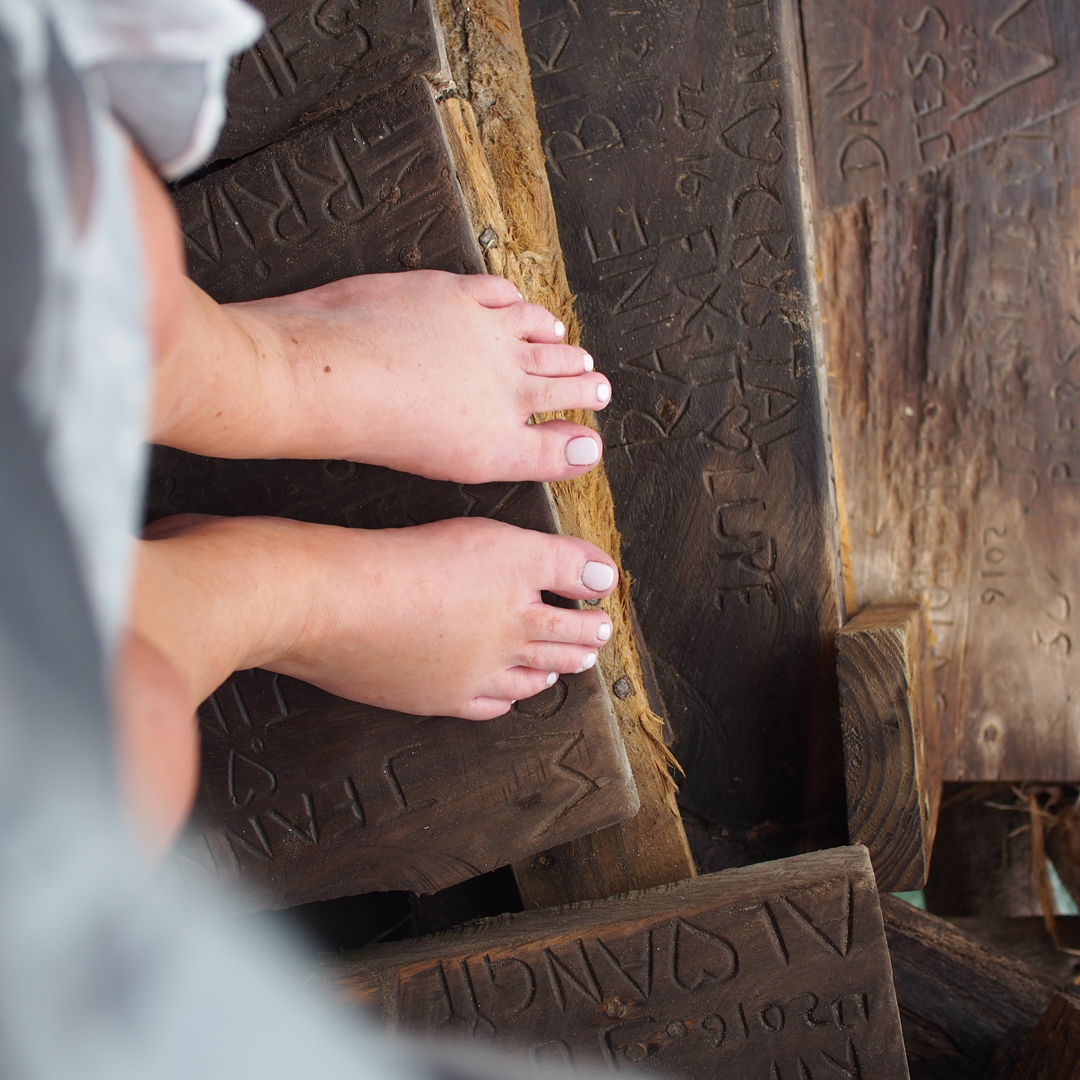 When we arrived back at Treasure beach glorious sunsets awaited…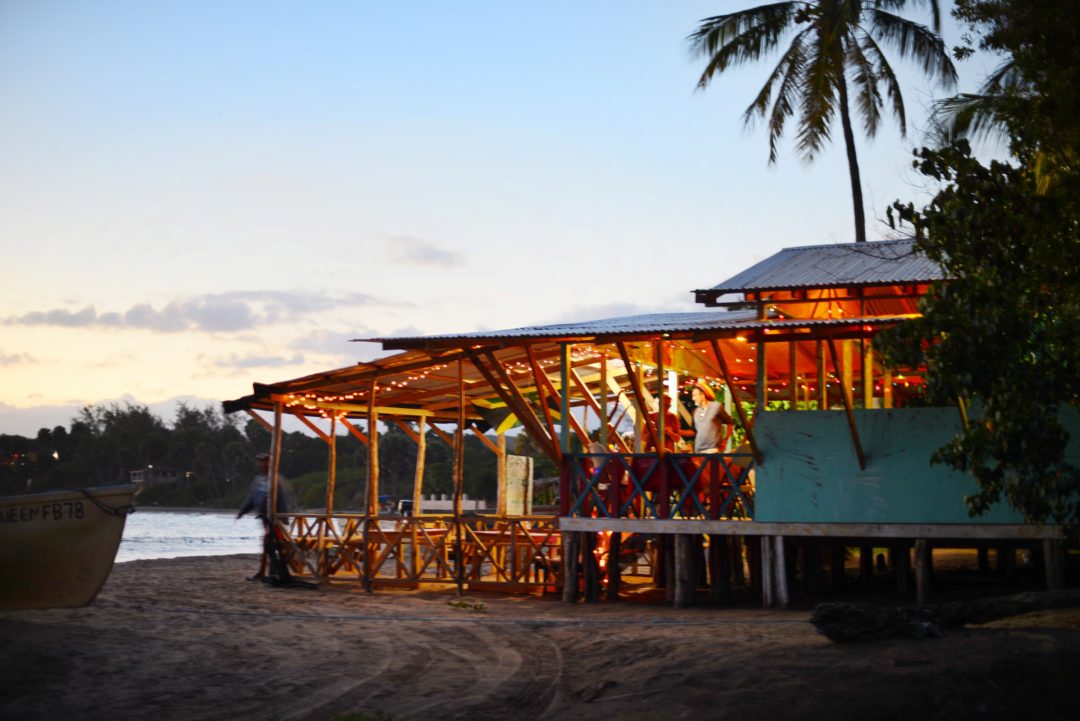 Another trip we tried was the YS falls – a gorgeous waterfall which has a little bit of a luxe country club vibe attached. You take a tractor/trailer ride from the car park up to the falls and then some really nice gents help you amble through the waters for various photo opps – whilst I hate that kind of tourism with a vengeance… and don't ever ask me to make holiday friends… it was curiously satisfying getting yourself through the water to the designated photo opp point… n.b. if you err on the side of tiny then choose a day with light rainfall… we went after a bit of rainstorm and I was having trouble keeping my footing. Great experience though and hanging out by the swimming pools after our adventure was divine.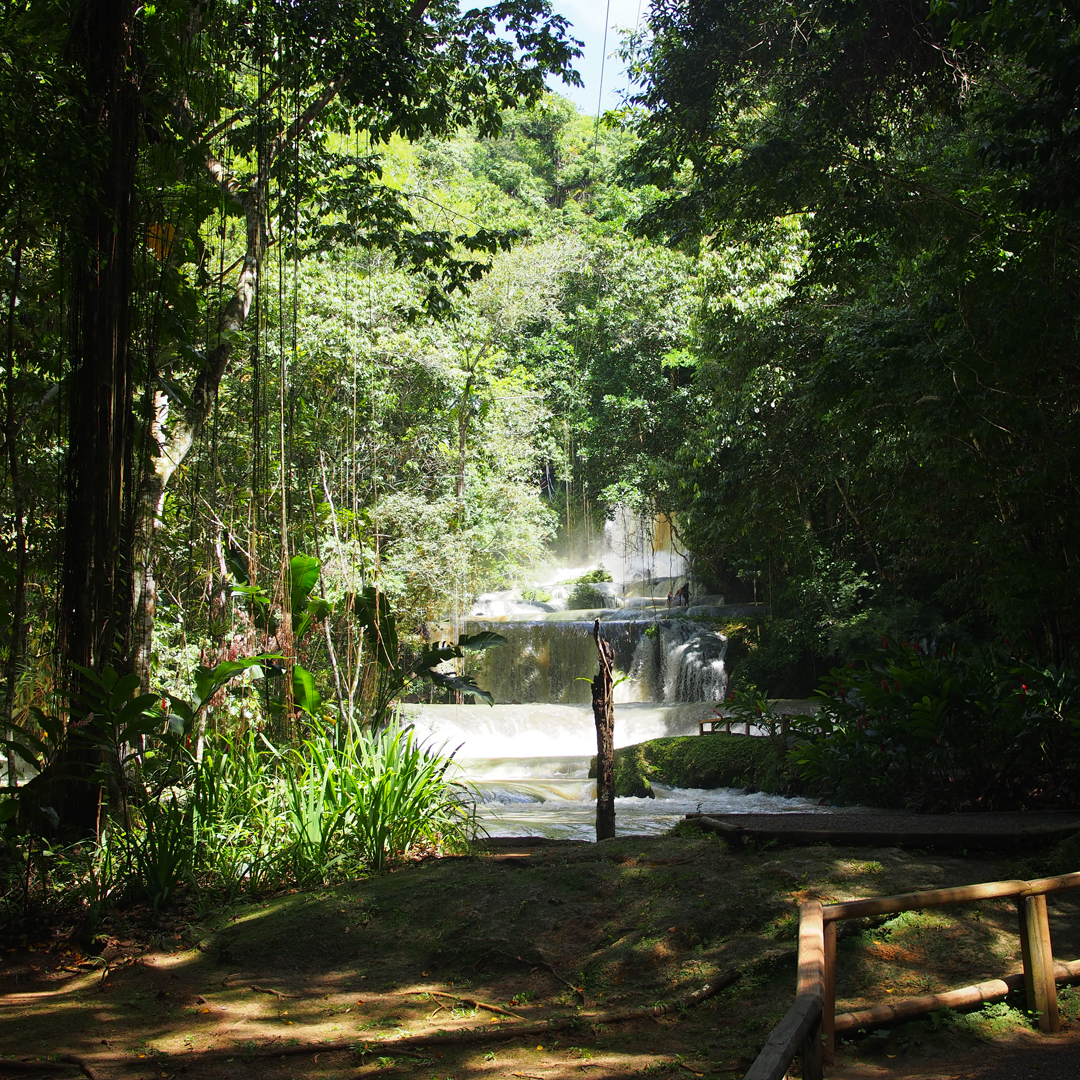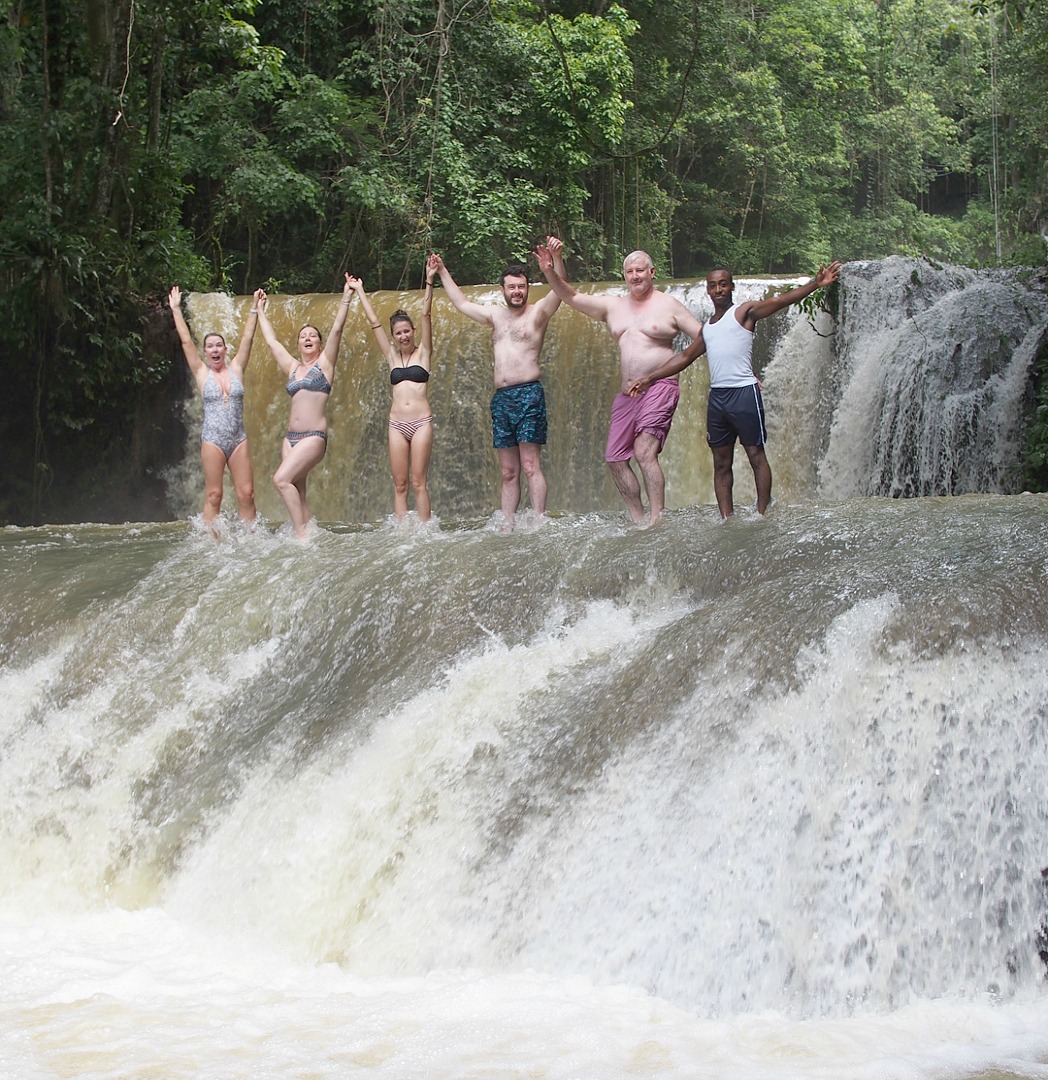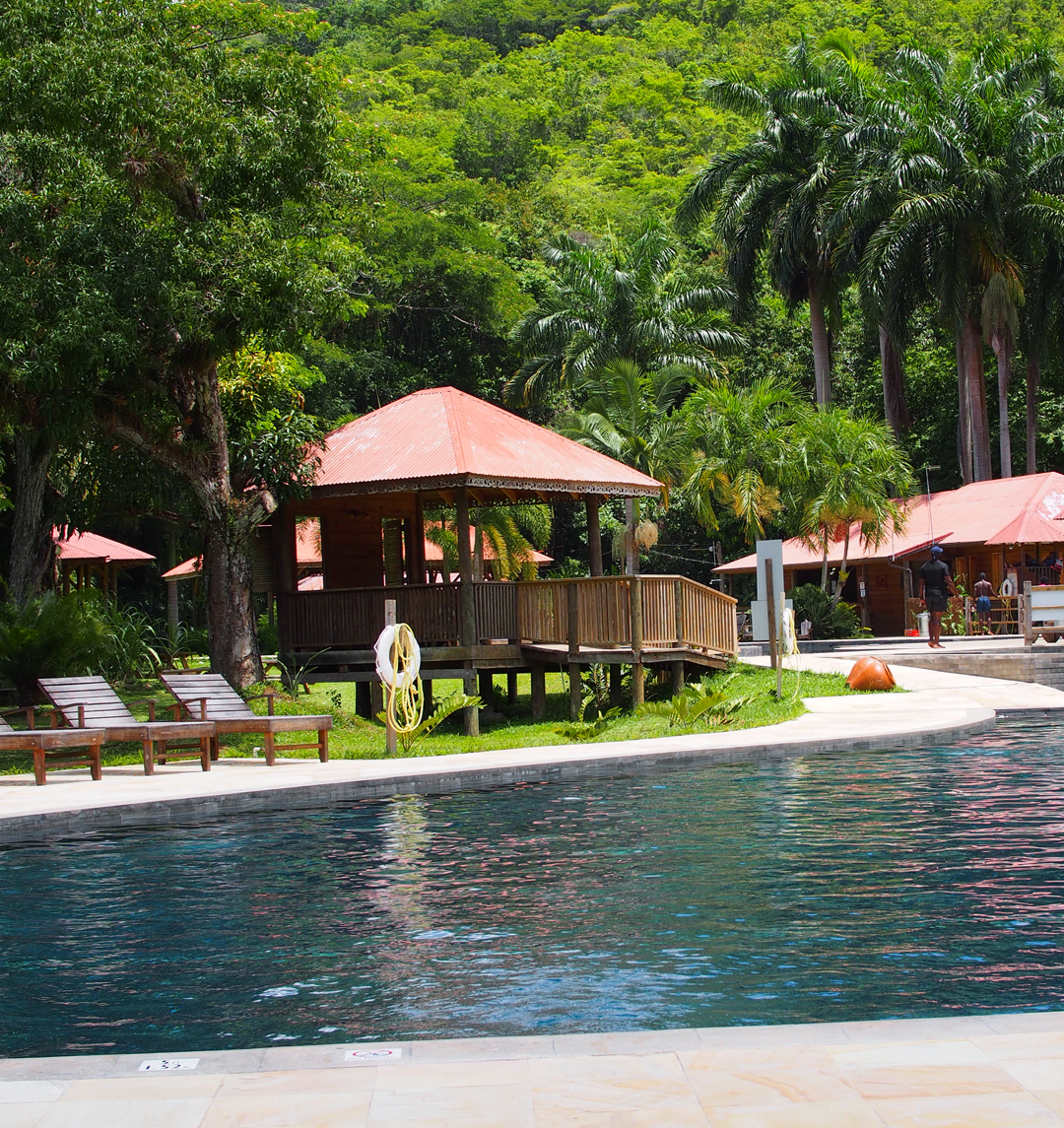 We meandered our way home through some amazing countryside via a bamboo avenue, some jerk shrimp shack stops which our chef Mark had recommended and Appletons rum estate.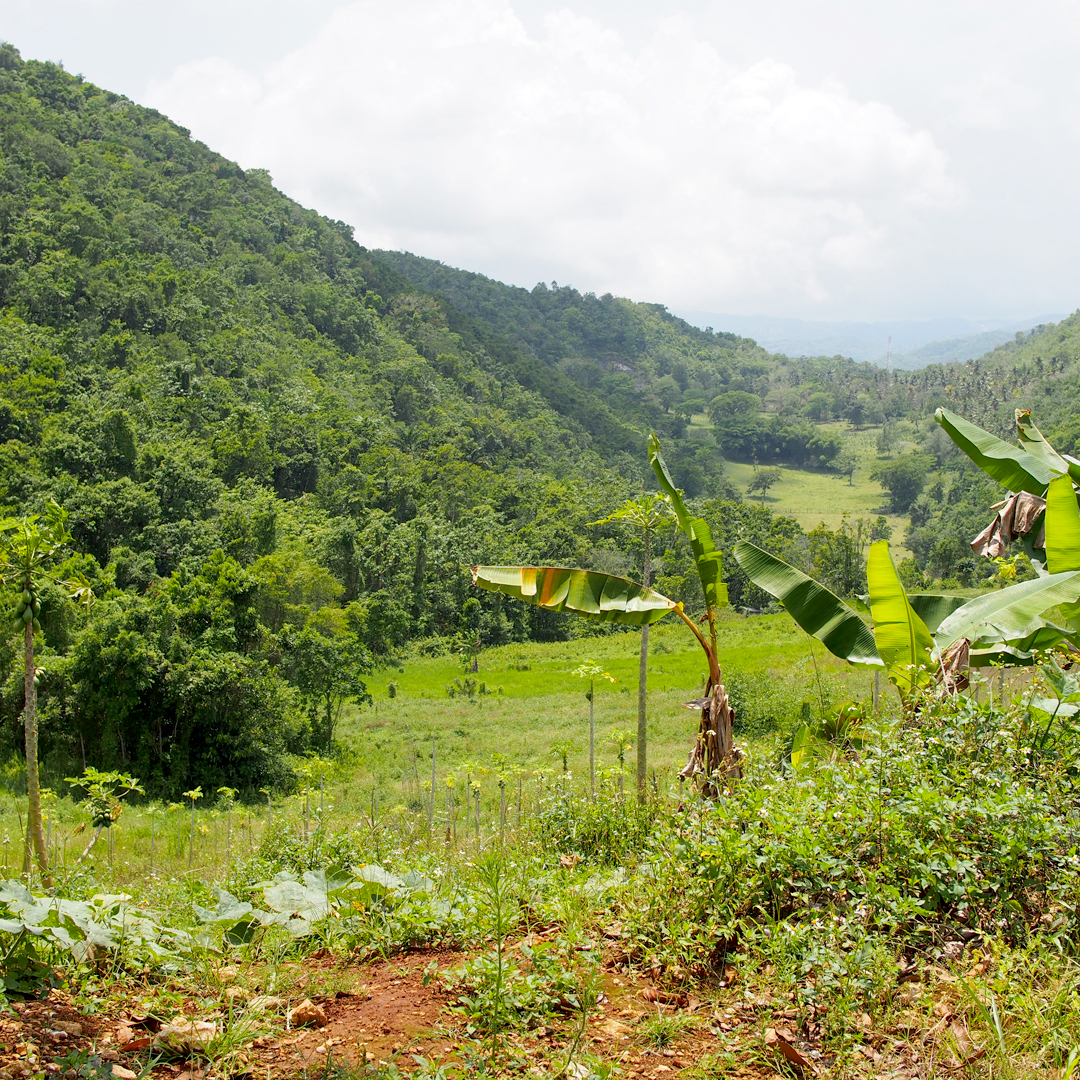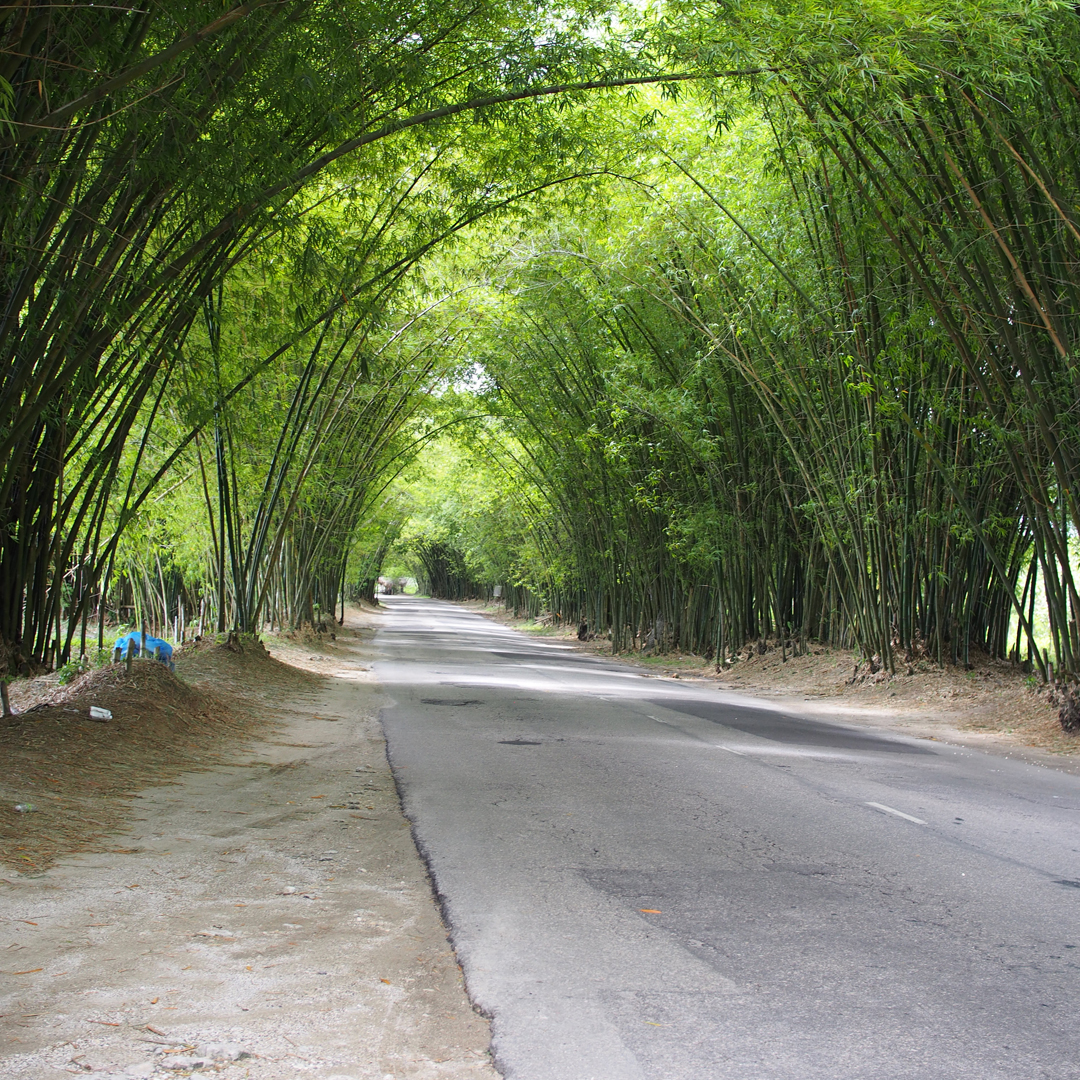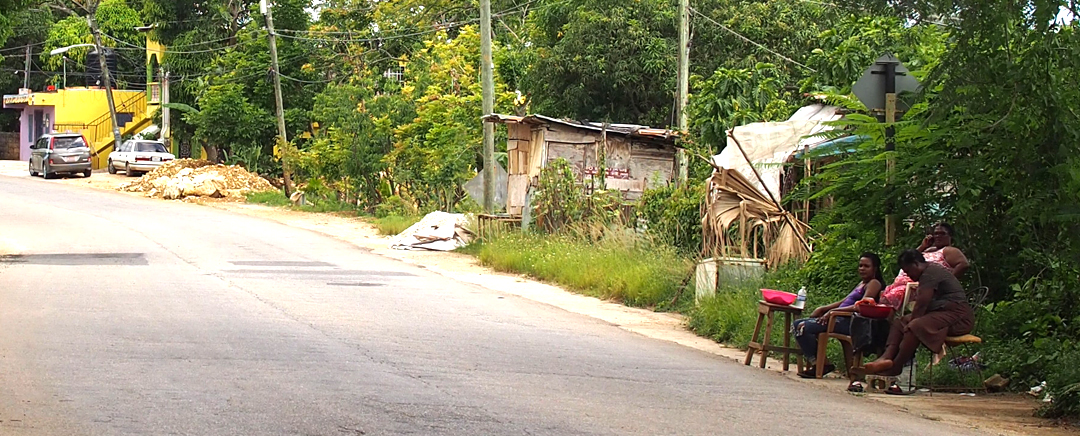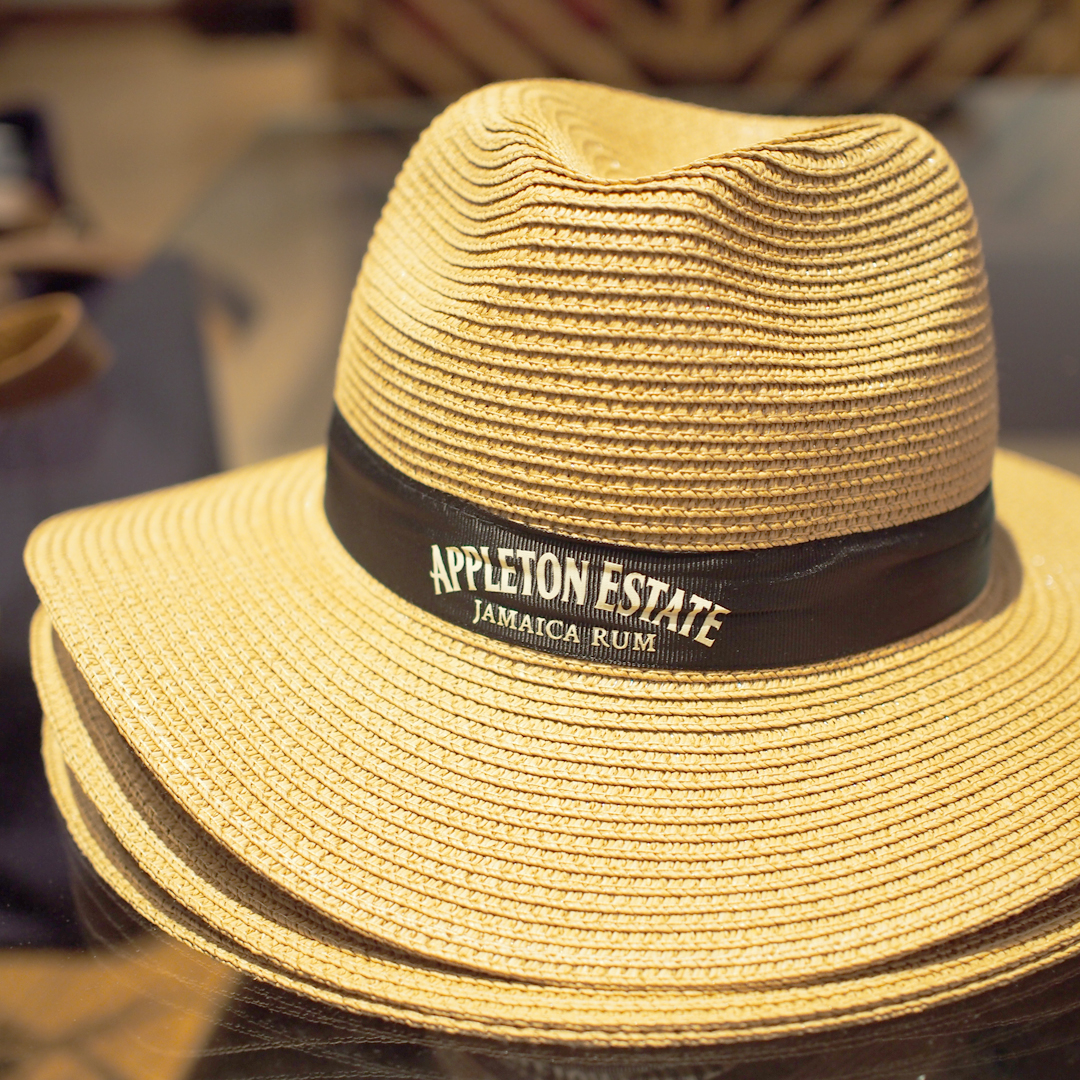 Before another relaxed evening in our villa chill out zone and some home cooked food.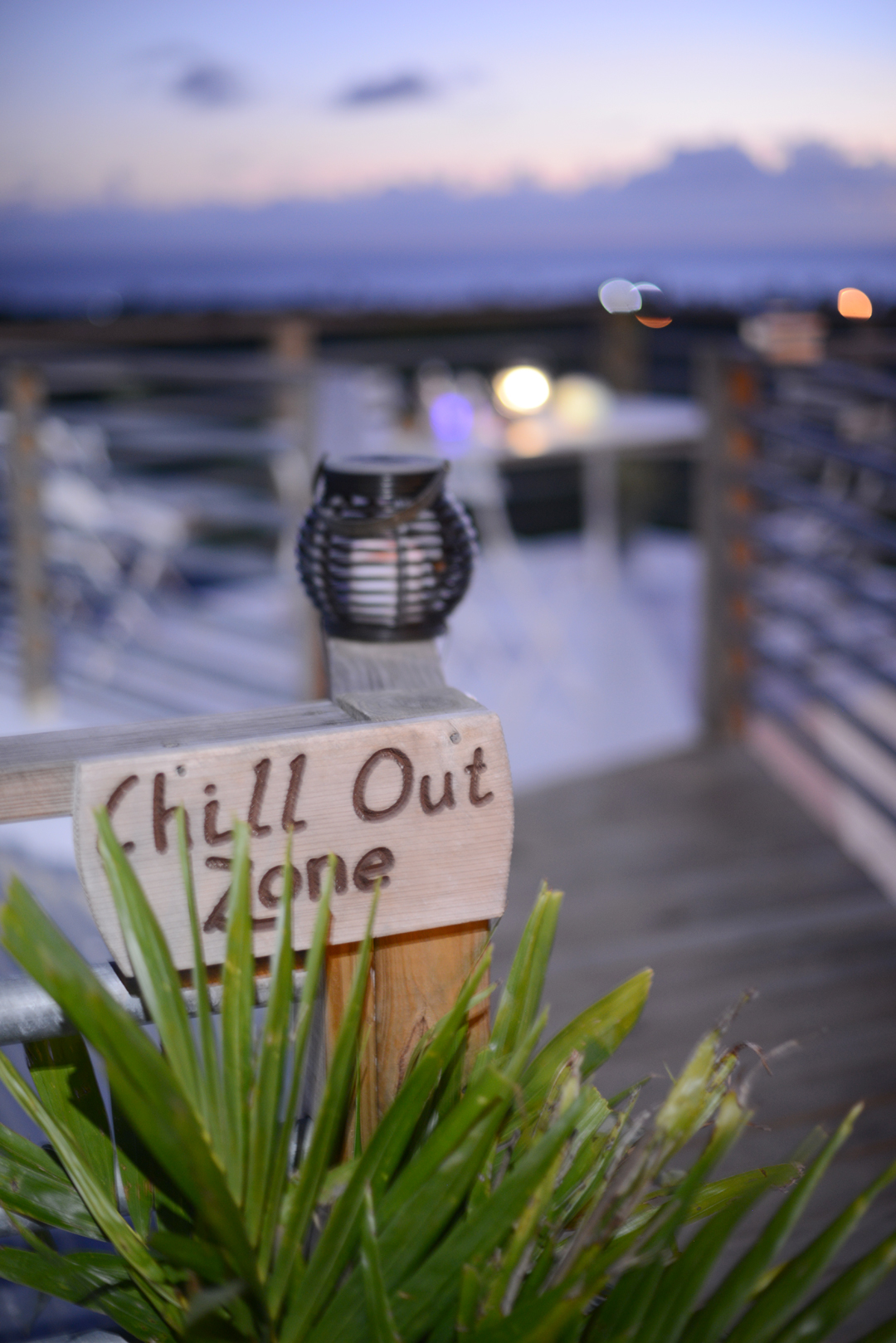 There was plenty to do for those types who like a busy vacay, but also there was equally plenty of space to do nothing if you so chose. I read a pile of books, including one by Decca Aitkenhead which was a harrowing real-life tale about her losing her husband to a riptide in one of the bays which mentioned a pile of locals who are still around, beautifully written and captured the essence of the place – worth popping on your must-read list this summer season for sure.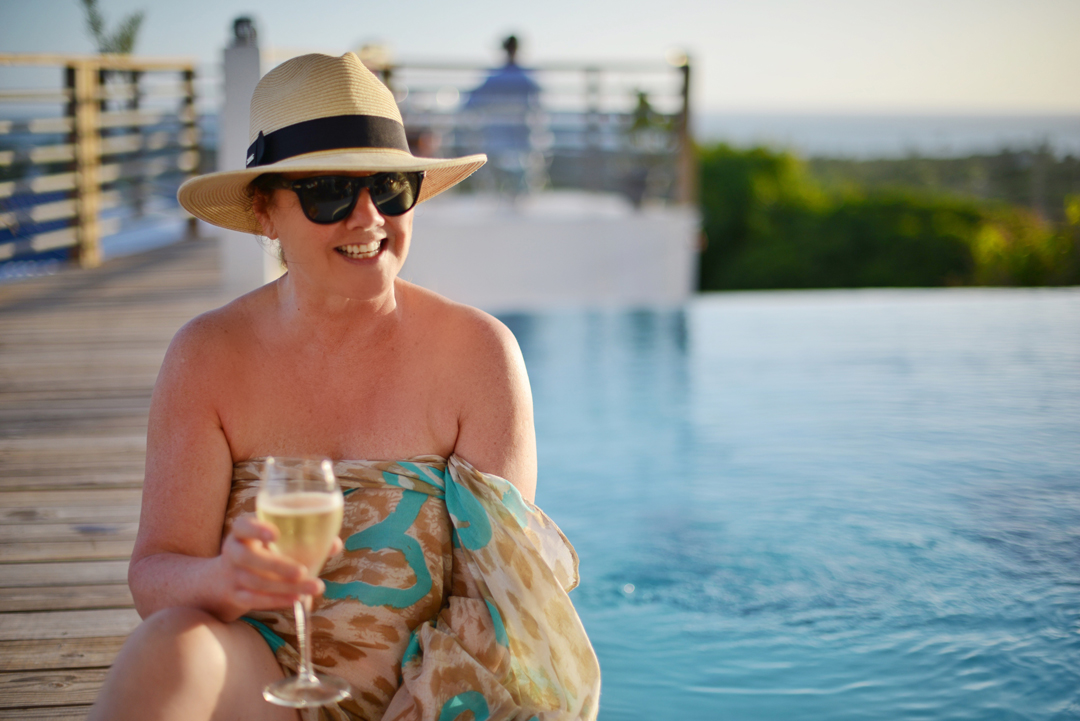 So would I go back? The answer is yes, in a heartbeat. The vibe is boho beach bar relaxed with the requisite reggae beat mixed in, the food is rustic but you can be as adventurous as you like, and the sunsets are beyond amazing. Think pared back beach vacay and you can't go far wrong.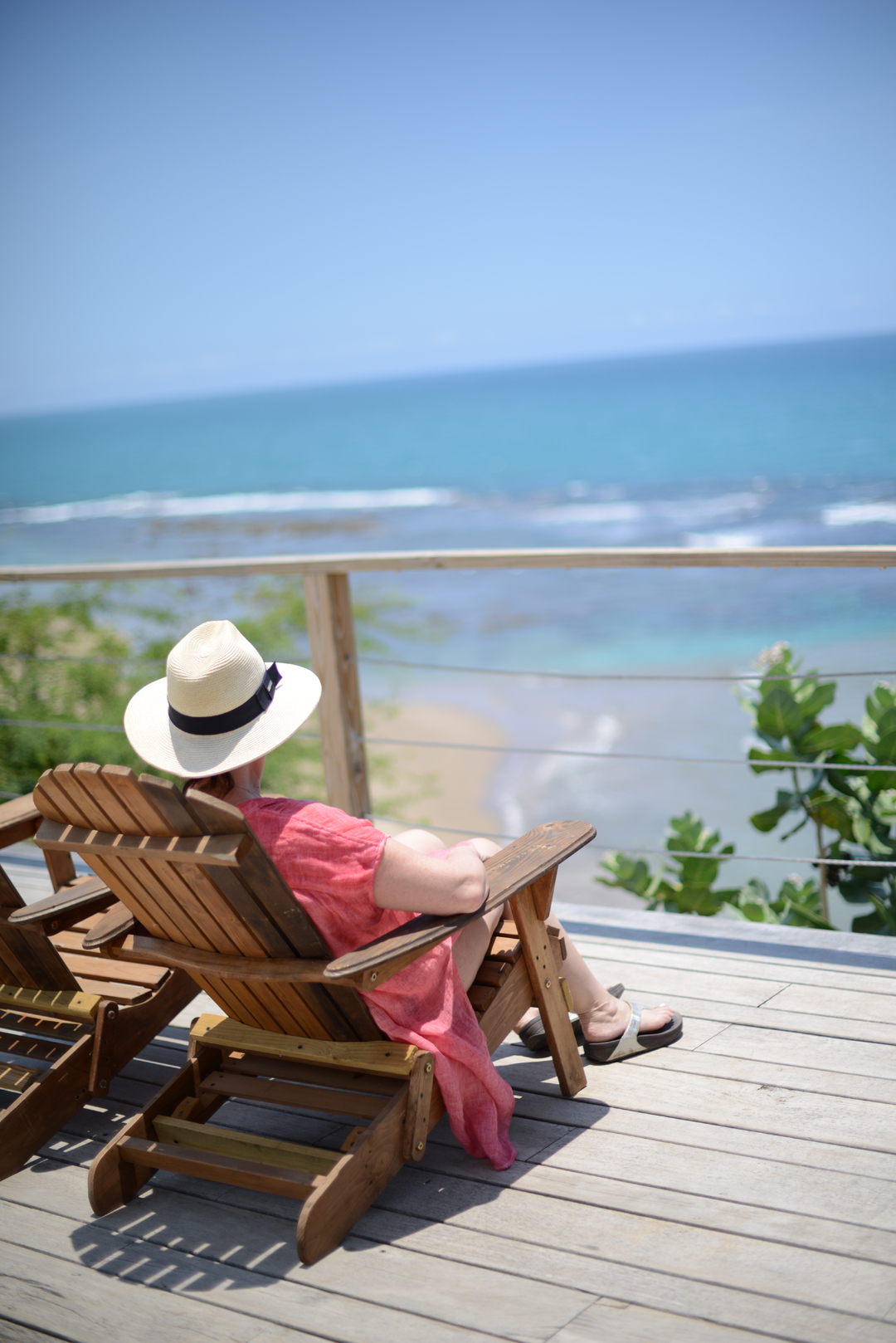 For more postcards check out these earlier posts here.
(Visited 342 times, 1 visits today)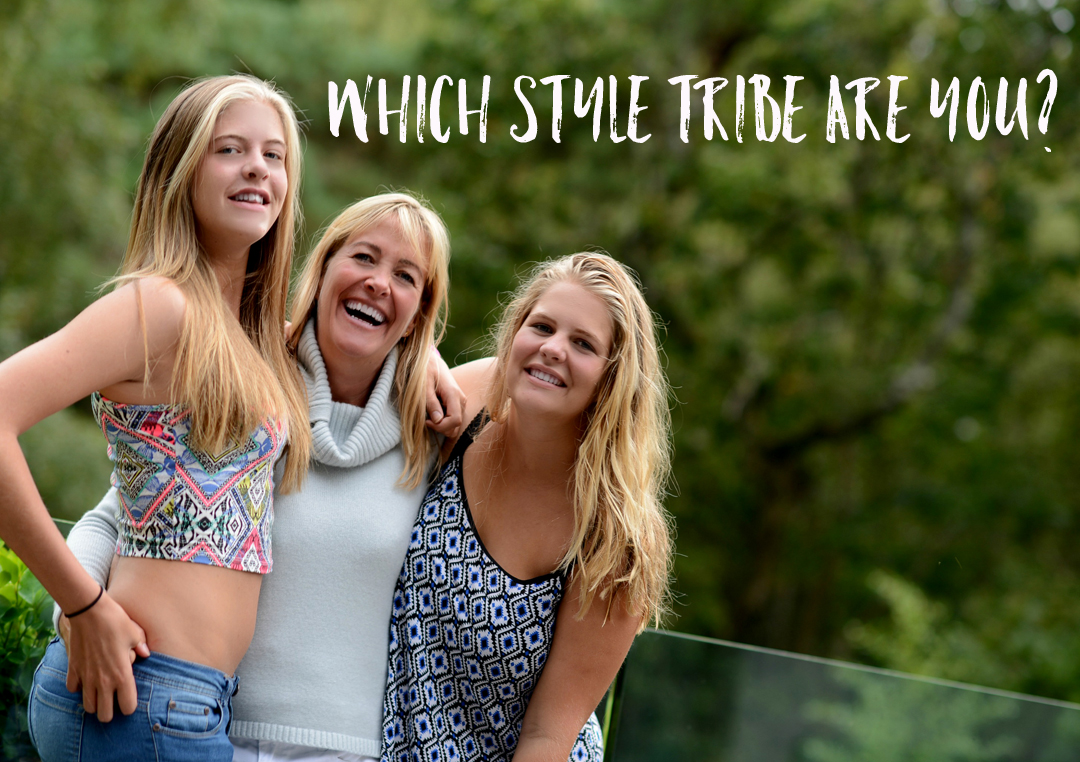 Style Tribes Quiz
Try our Style Tribes quiz to help figure out your Style ID
Get started with our free 5-minute style
tribes quiz - sign up to download