Pradasphere exhibition … part 1
To celebrate 101 years in the business Prada have come up with the most beautiful exhibit in the heart of luxury retail store Harrods in London. On the fourth floor of the store the Pradasphere exhibit is a cornucopia of all things Prada from past and present.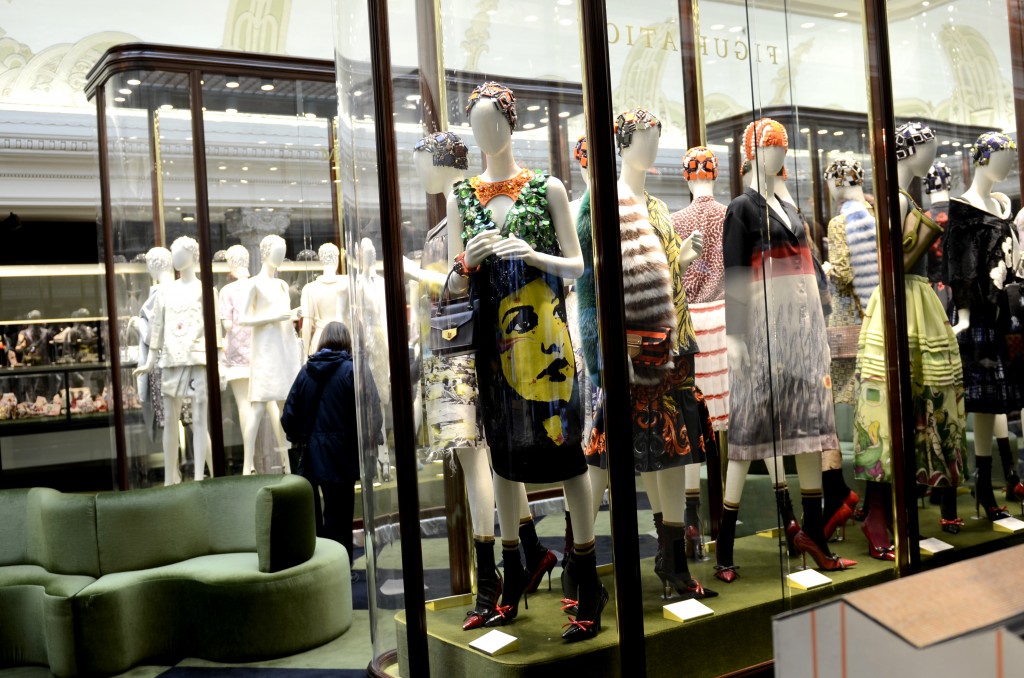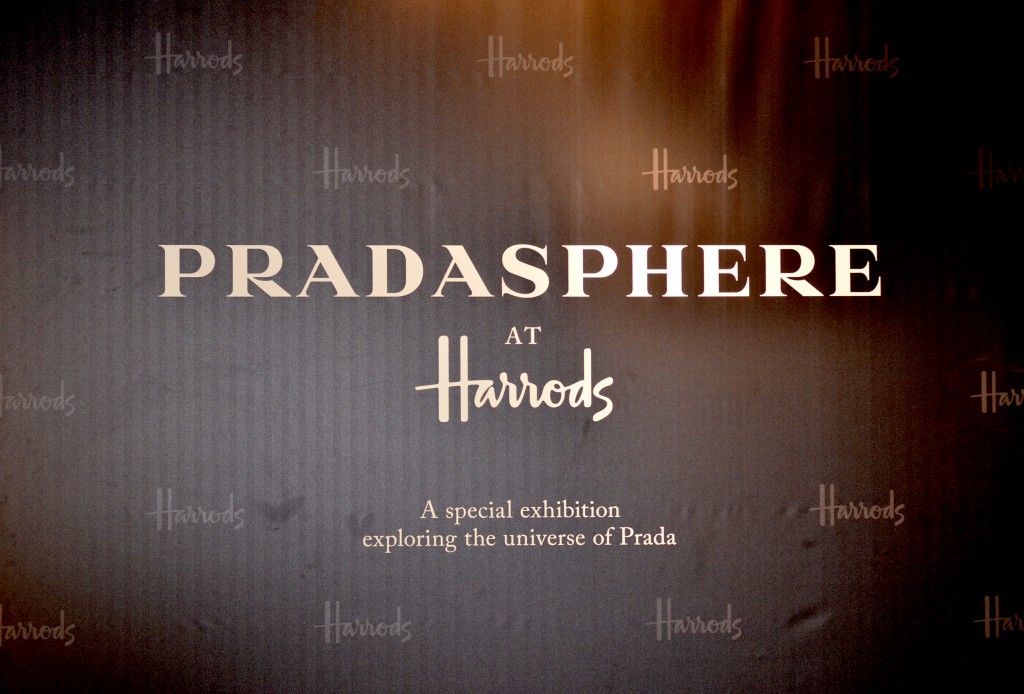 Stepping into the hallowed show space last week, I was greeted by a line up of good-looking tour guides dressed head to toe in Prada. I picked out one called Gregory who proceeded to give me a complete education on the Prada brand history, ethos and mission for the future.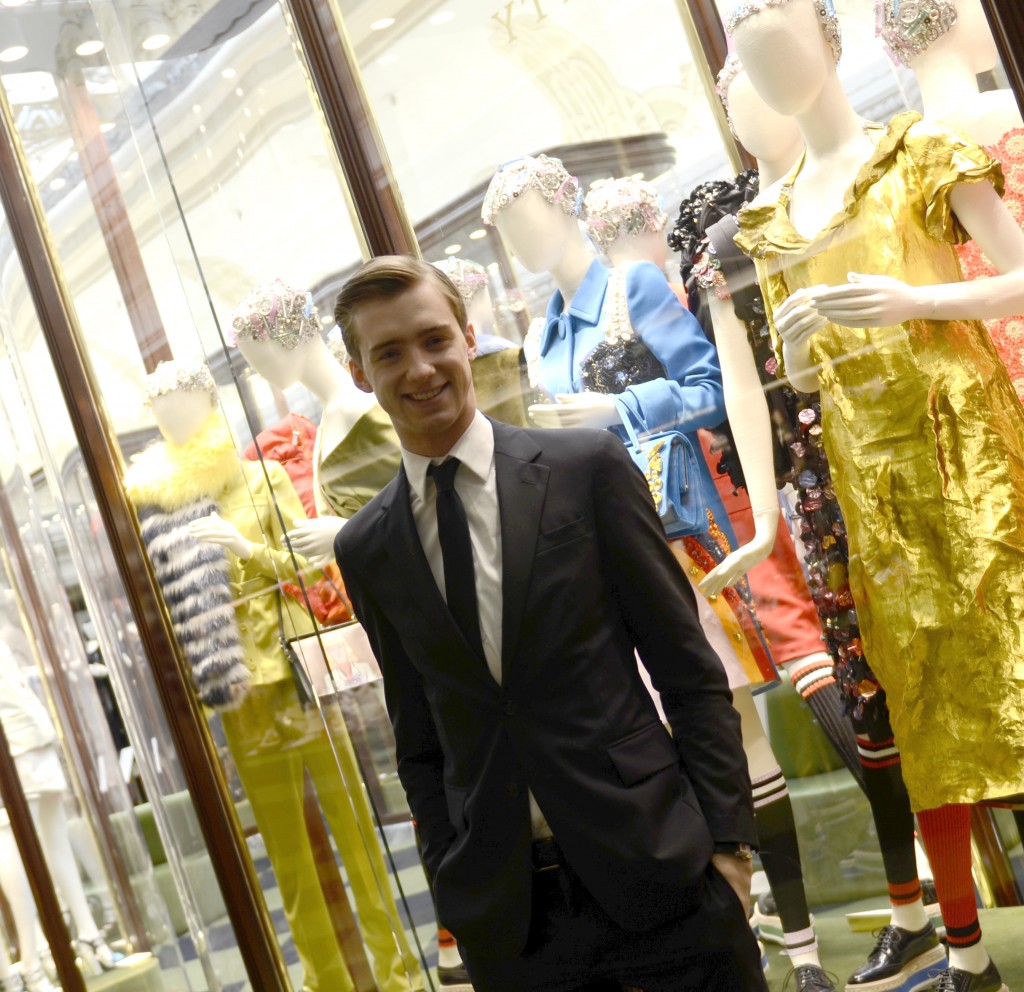 Whilst I snapped away merrily at some of the extremely well preserved pieces from Miuccia's own private collection, I learned how the brand (started by her grandfather) had developed from it's origins in luxury leather goods and luggage for the well travelled way back in 1913, right through to today's super brand, with seasonal men's & women's ready to wear collections and a nest of other similarly historic companies under its wings.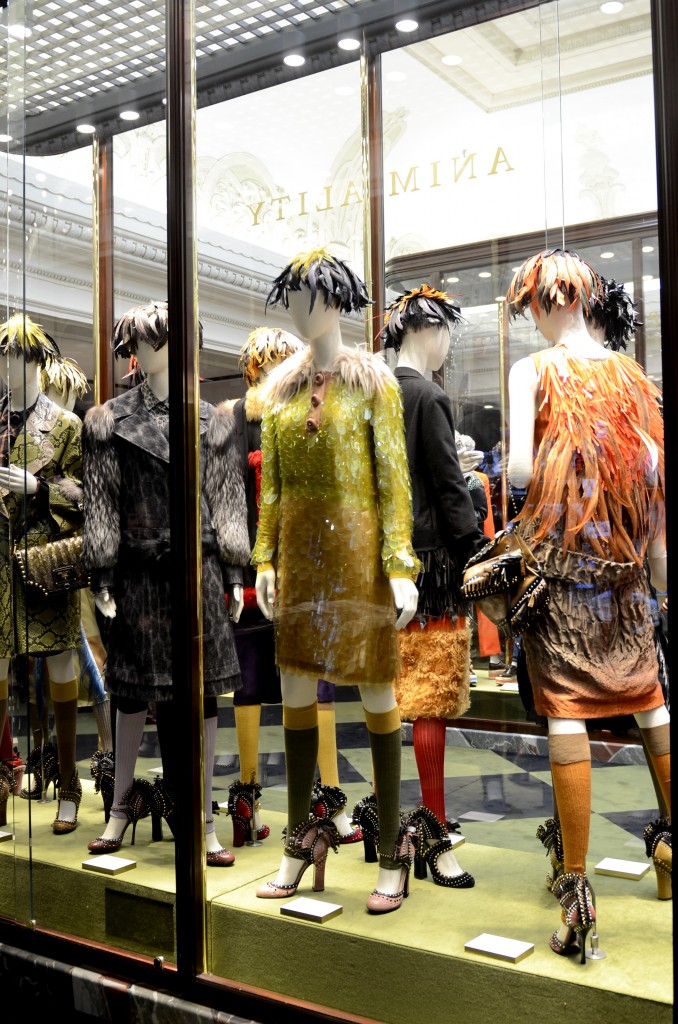 One thing I always have a problem with when it comes to Prada, is that (apart from being uber expensive) the garments are way 'out there' in terms of creativity, which are a step too far for me to pull off. But when you see the whole design aesthetic laid out chronologically, you suddenly get the joke that all this artisanal creativity is about pushing the barriers between fashion and art. Hence the new Prada Foundation which is currently under construction somewhere south of Milan. A place where all that creative energy from the house of Prada can meet and mingle in one space, like some huge kind of artsy think tank… oh to be a fly on the wall there!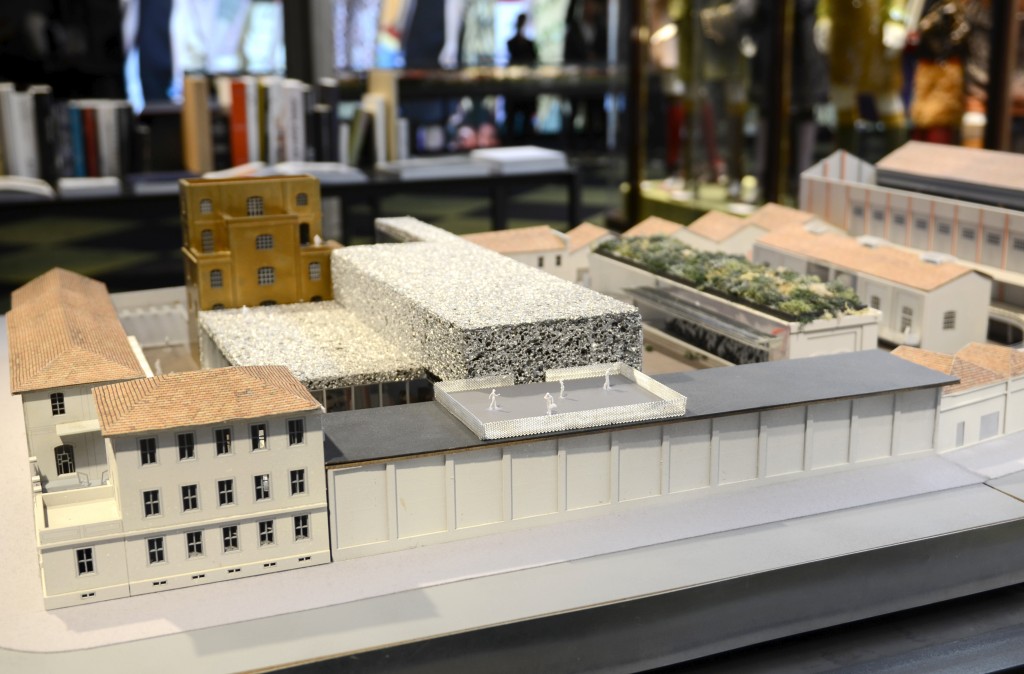 The Prada Foundation under construction.
The exhibit is thoughtfully laid out, leading you from the origins of Prada right through to the creative process and beyond to the gorgeous pieces that Prada is famous for. You can even pop into a shop at the end where some classic pieces have been reissued – you've gotta love that exit through the gift shop thing on a Prada level!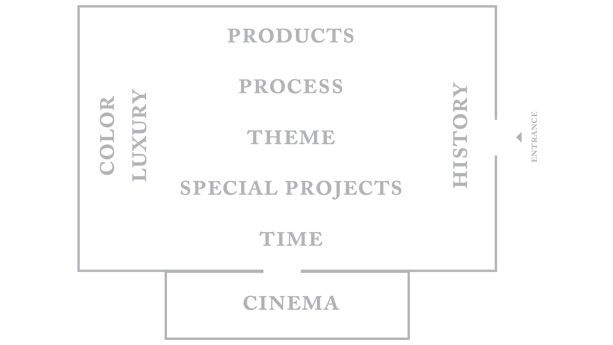 Pradasphere exhibition … historic pieces
Some of these pieces are from Miuccia Prada's private collection and you can spookily see similarities between the vintage pieces and items created today.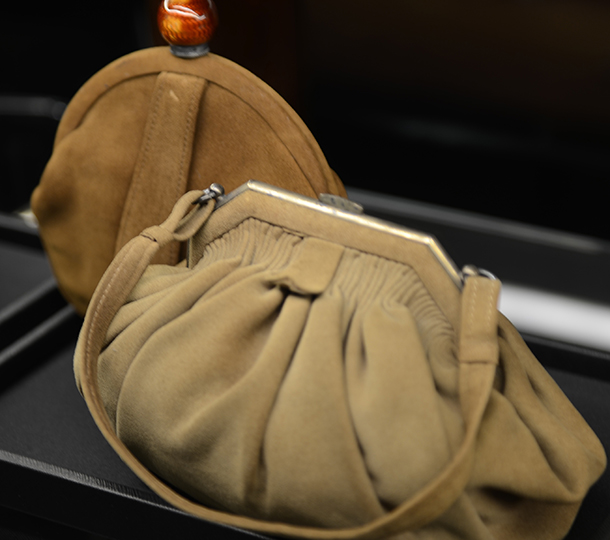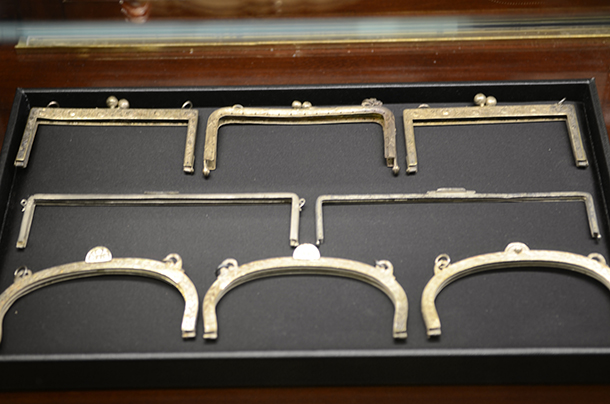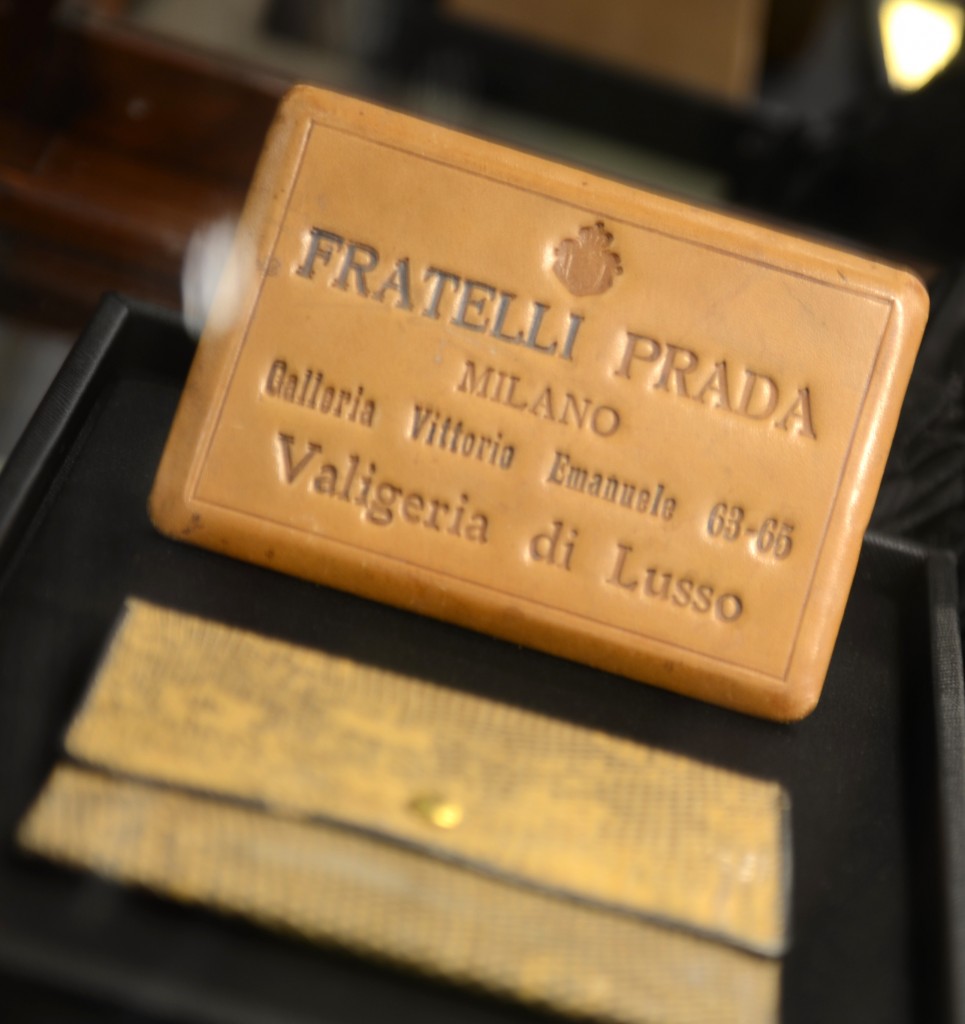 The original Prada store address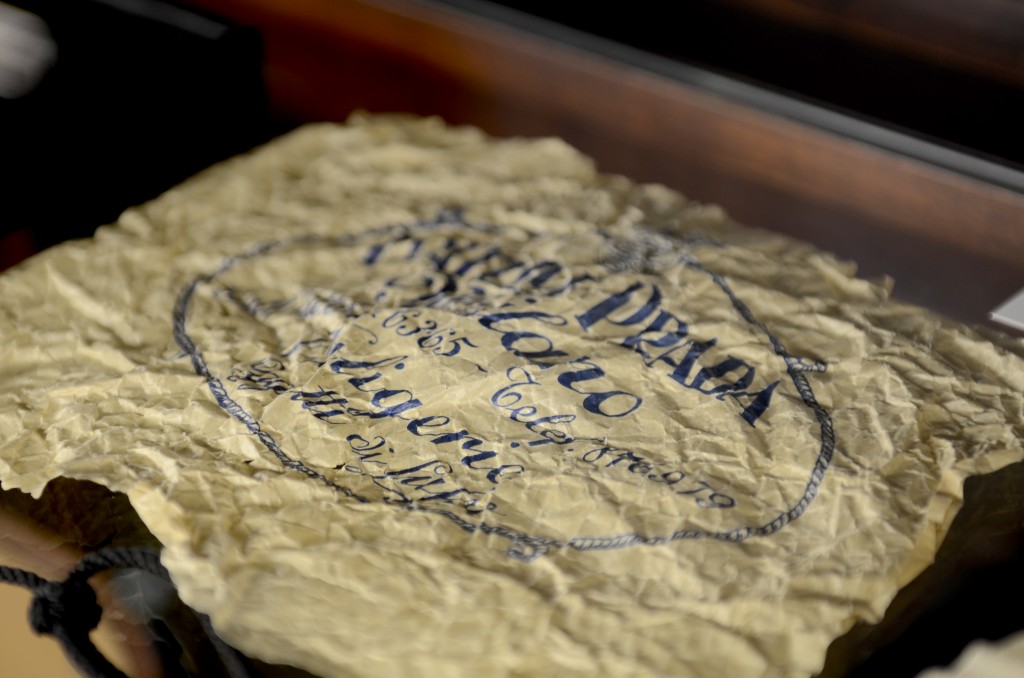 The original tissue paper from the first store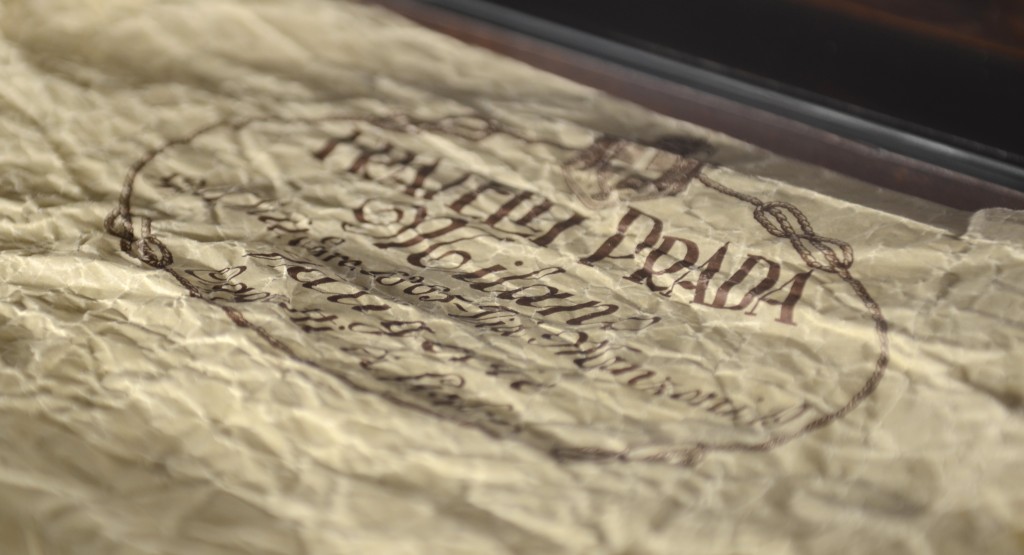 Another piece of tissue after the Prada company were given the royal charter in Italy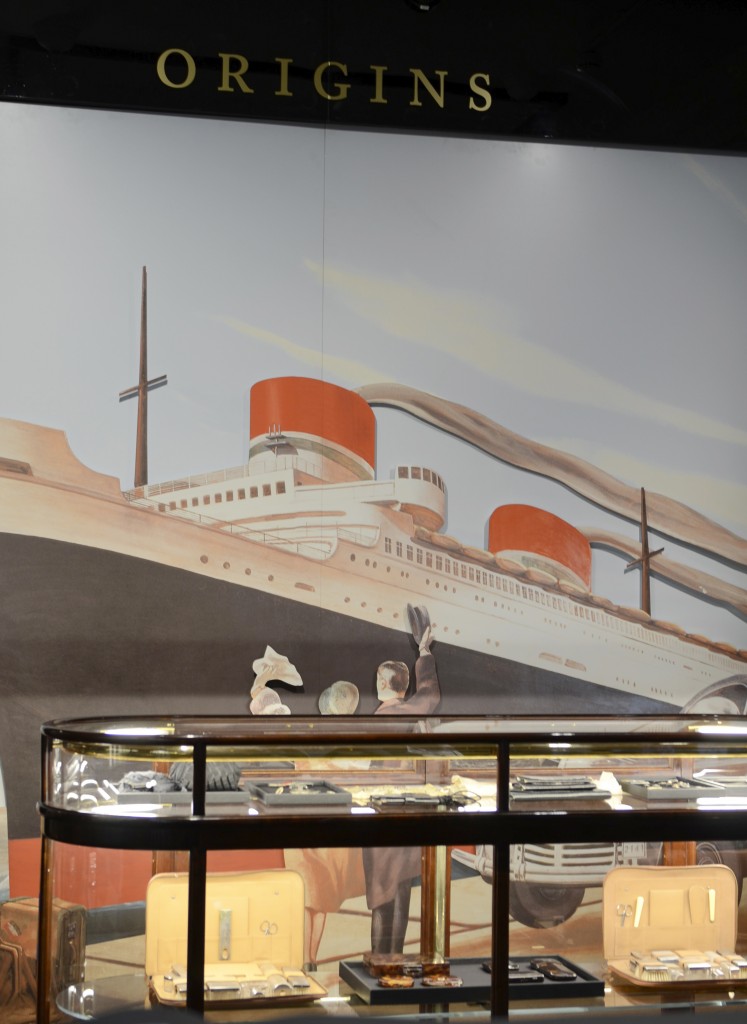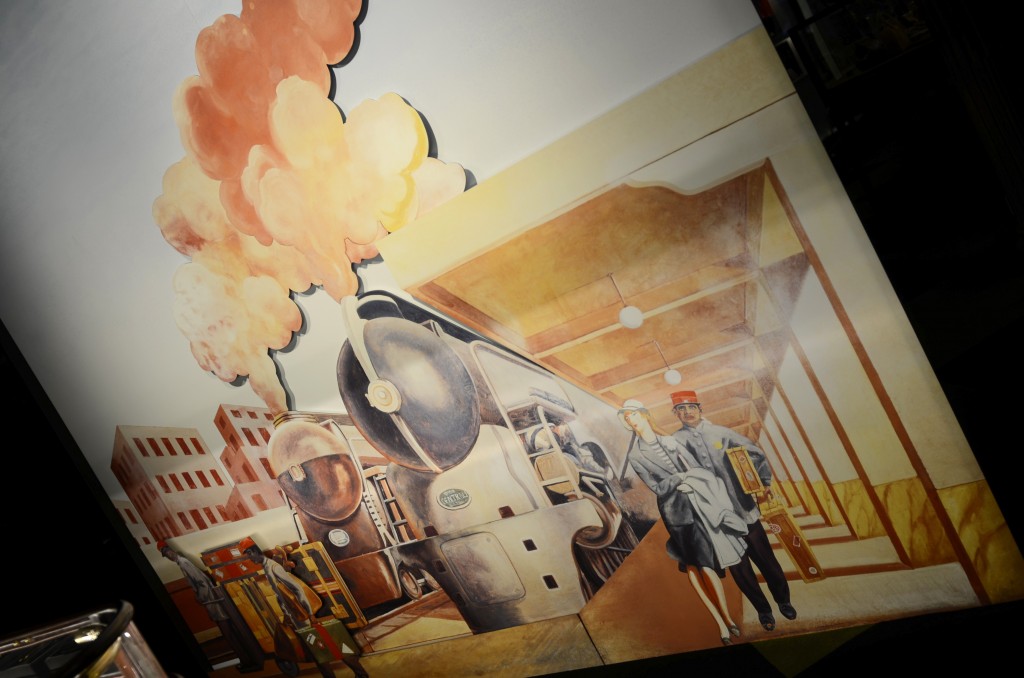 Copies of artwork from the original Prada store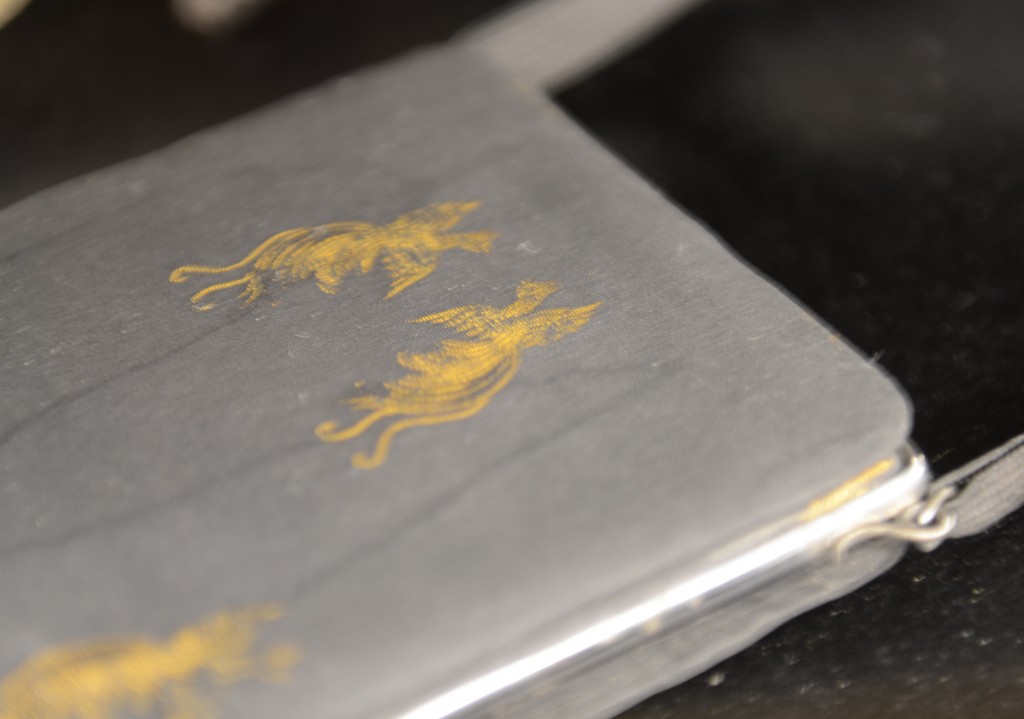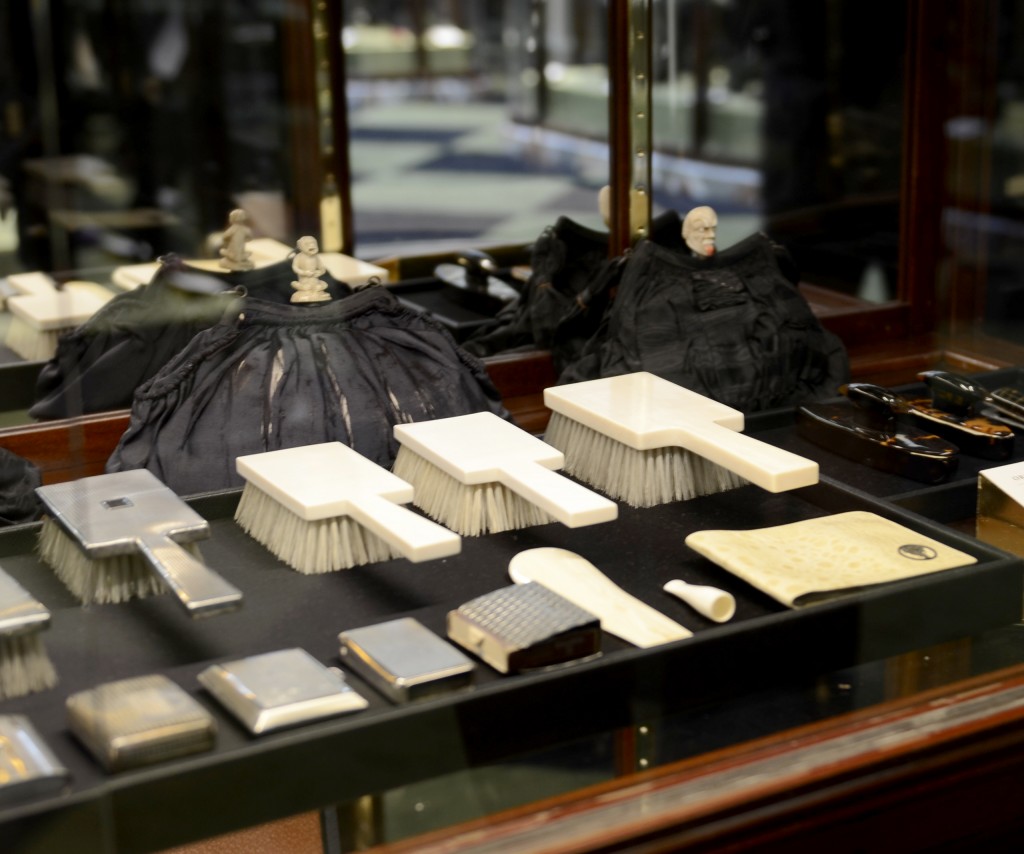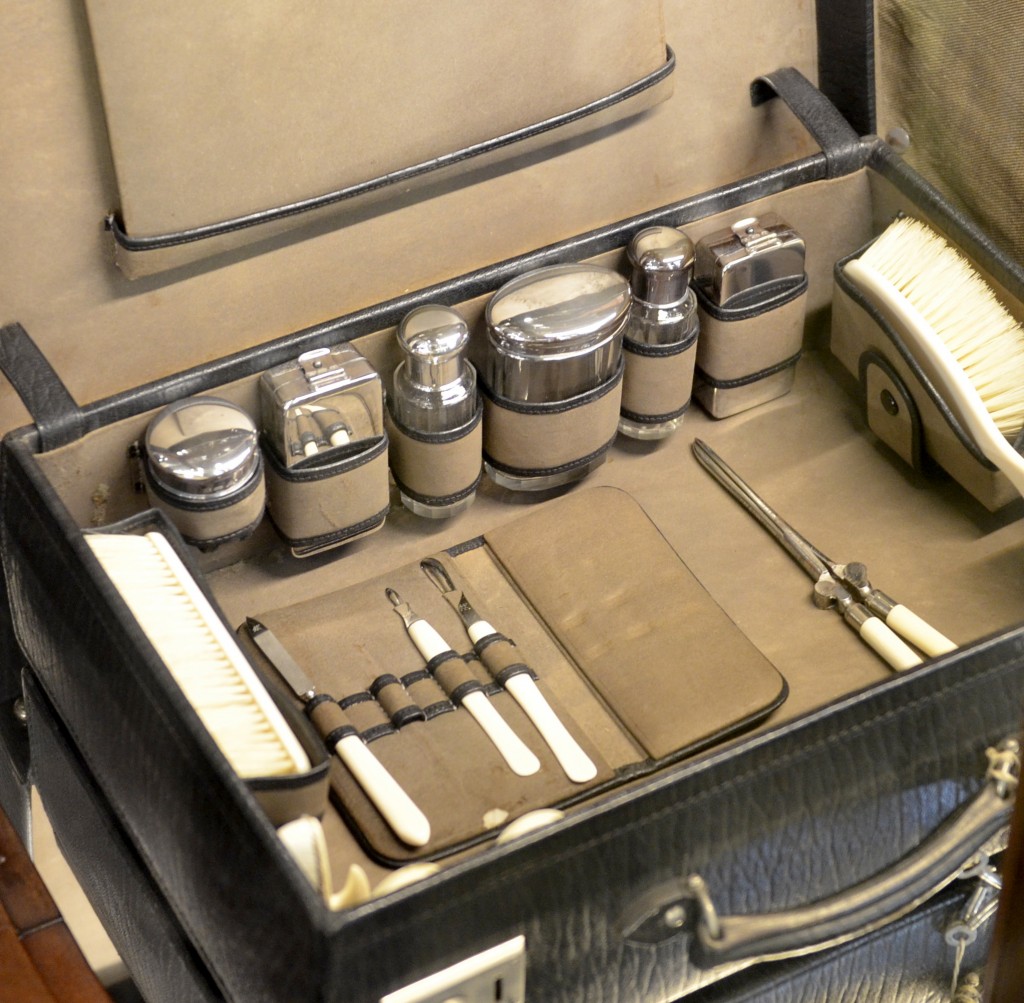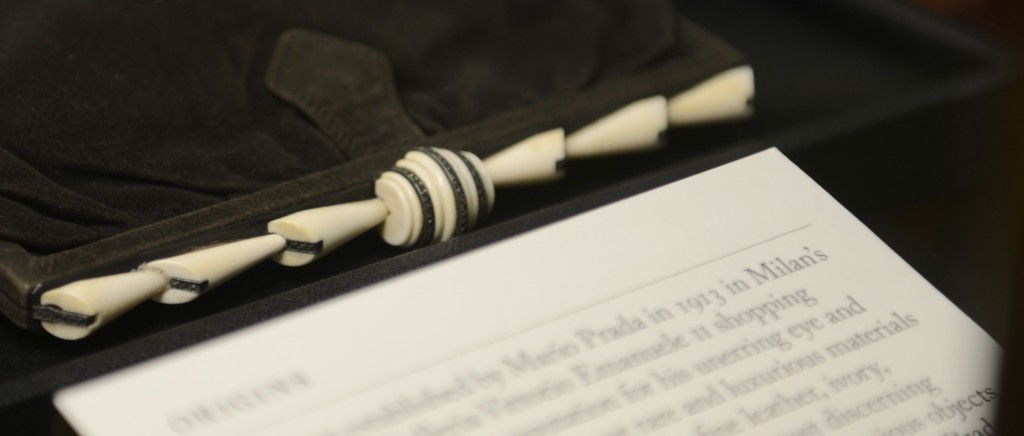 I took so many pictures I will post separate peeks at the shoes and bags and runway collections. If you can get yourself there, it's definitely worth a viewing. The exhibit runs through till May 29th 2014 at Harrods.
(Visited 19 times, 1 visits today)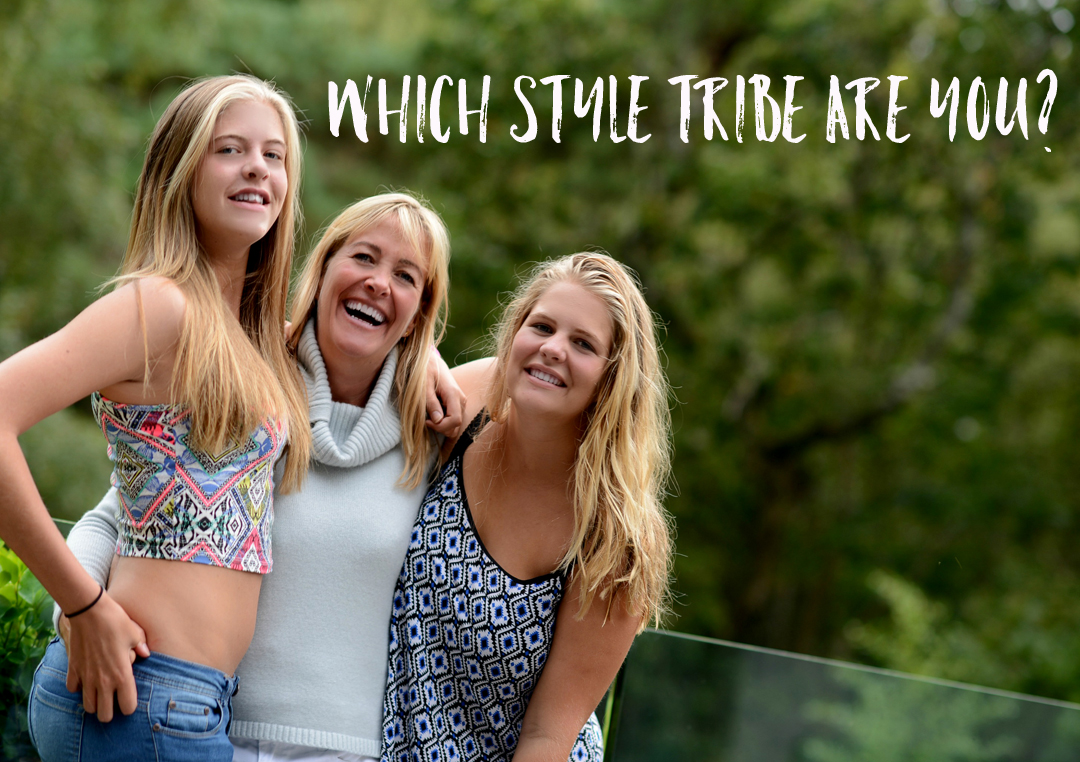 Style Tribe Quiz
Try our Style Tribes quiz to help figure out your Style ID
Get started with our free 5-minute style
tribes quiz - sign up to download