Raymond Blanc Cookery School Recipe.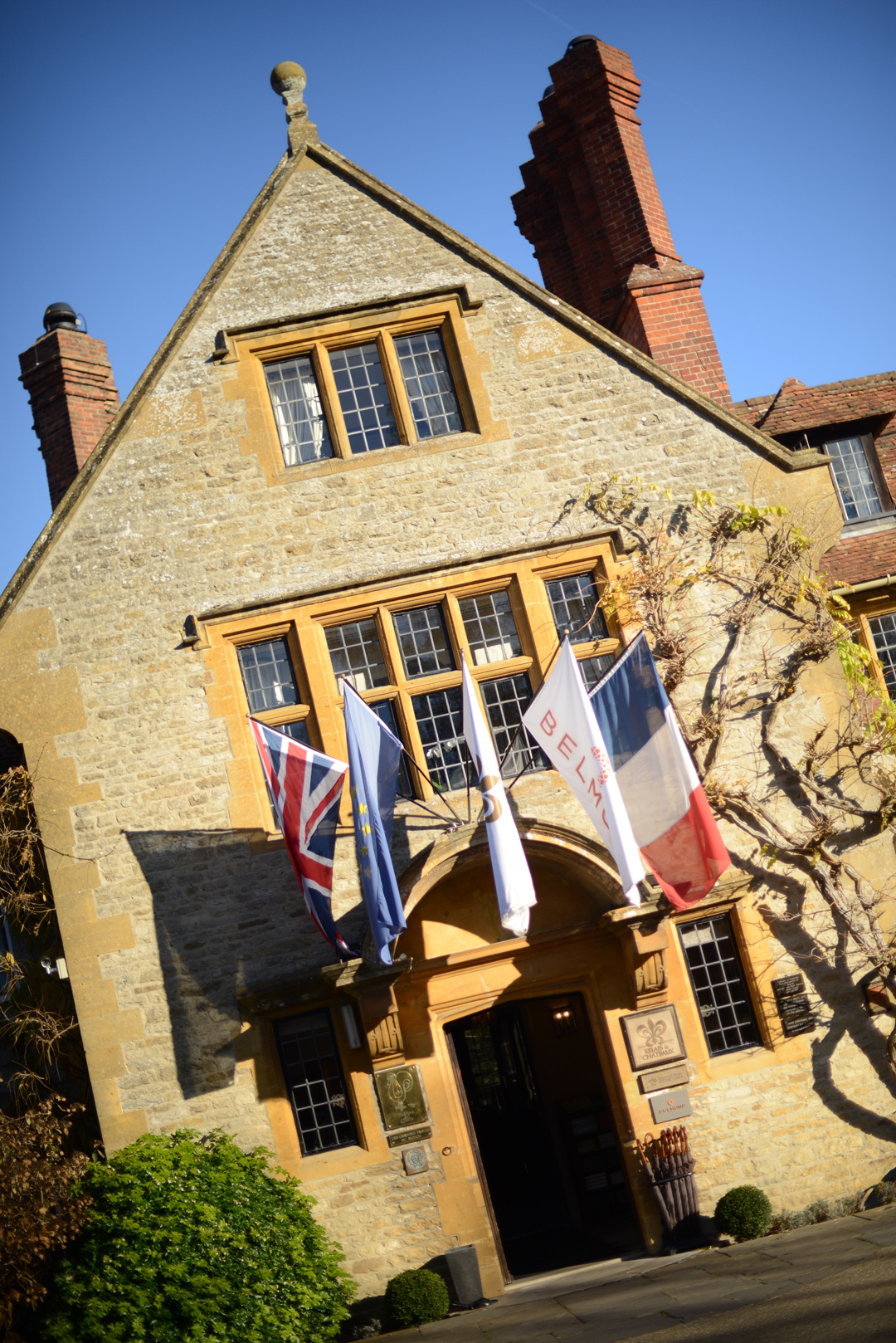 Late last year I was invited to the beautiful Le Manoir aux Quat'Saison by the lovely folk at The White Company with a few fellow bloggers to attend the Raymond Blanc Cookery School for a day to hone our cooking skills before the big festive break. You may have read my previous post on the amazing hotel and gardens which we had a tour of before heading into the cookery school. But I was reserving the delicious recipes to share during the big chill in January to perk up our collective slog through a tough month. So here are a couple of the awesome recipes cookery school director Mark Peregrine took us through which were actually pretty straight forward and flipping tasty – obvs!
Pan-fried salmon with champagne sauce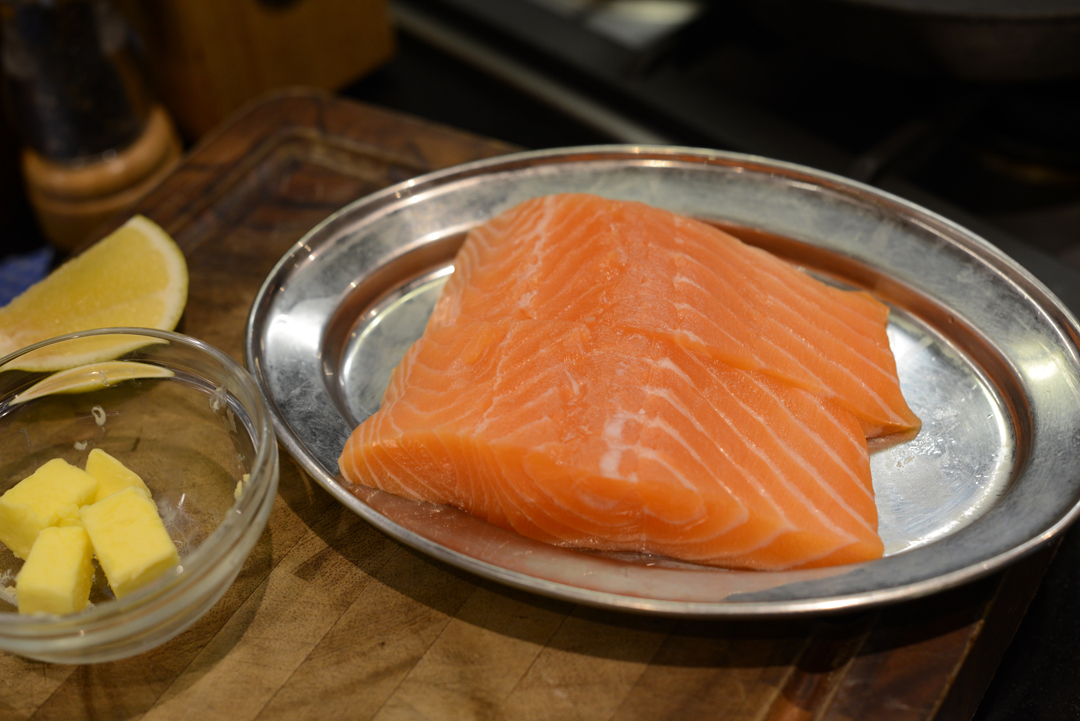 You will need…
4 x 175g wild or organic salmon fillets skinned and cut across from a medium sized salmon
20g unsalted butter
Juice 1/2 a lemon
Sea salt and freshly ground white pepper
For the sauce
1 shallot finely chopped
50ml champagne
100g sorrel with stalks removed
100ml whipping cream
1 plum tomato, seeded but not skinned and cut into 5mm dice
Juice of 1/4 lemon
Sea salt & freshly ground pepper
Serves 4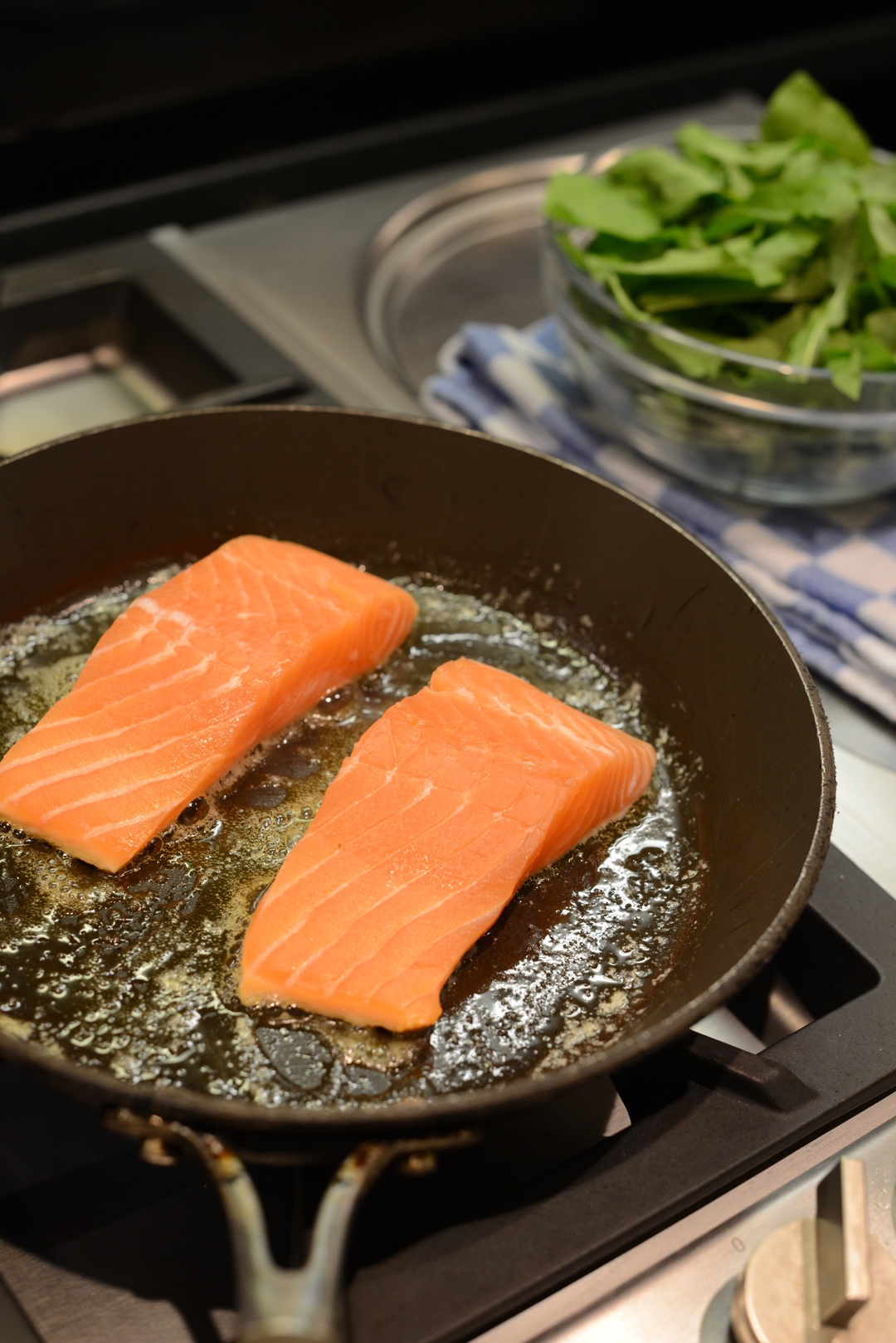 Here's what to do…
On a high heat, in a small pan, boil the shallot and champagne for 30 seconds, to evaporate the alcohol.
Add the cream, lemon juice and 2 pinches of salt and white pepper.
Bring to the boil and cook, stirring, for 1 minute, until the cream has thickened a little.
Add the sorrel and diced tomato and set aside
Season the salmon fillets with 2 pinches of white pepper
On a medium heat, in a large frying pan, melt the butter until it is foaming
Add the salmon fillets and fry for 2-3 minutes on each side, depending on the thickness of the fillet
Remove from the heat and squeeze a little lemon juice over each fillet
Reheat the sorrel sauce and divide between the serving plates. Arrange the salmon on the top and serve immediately.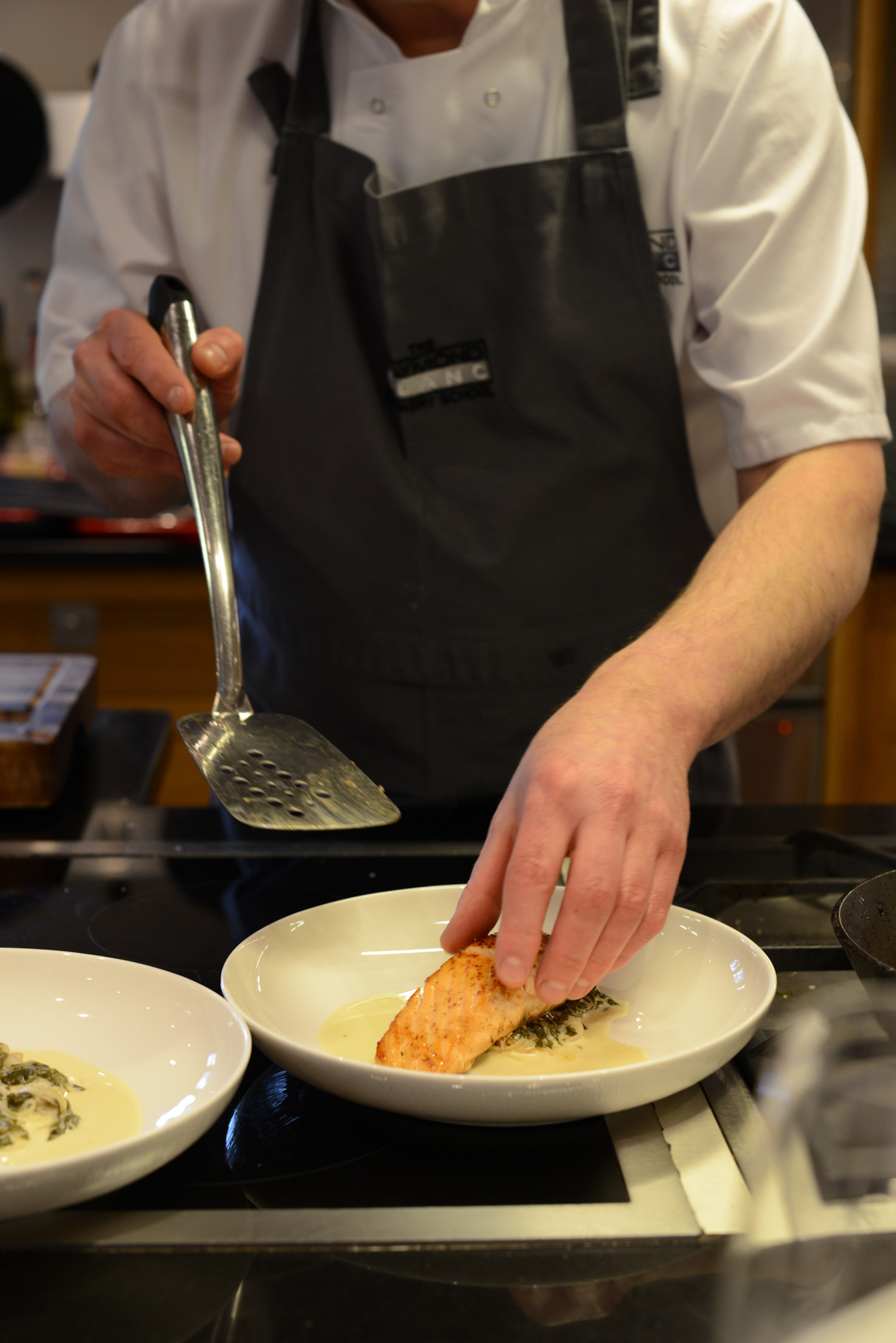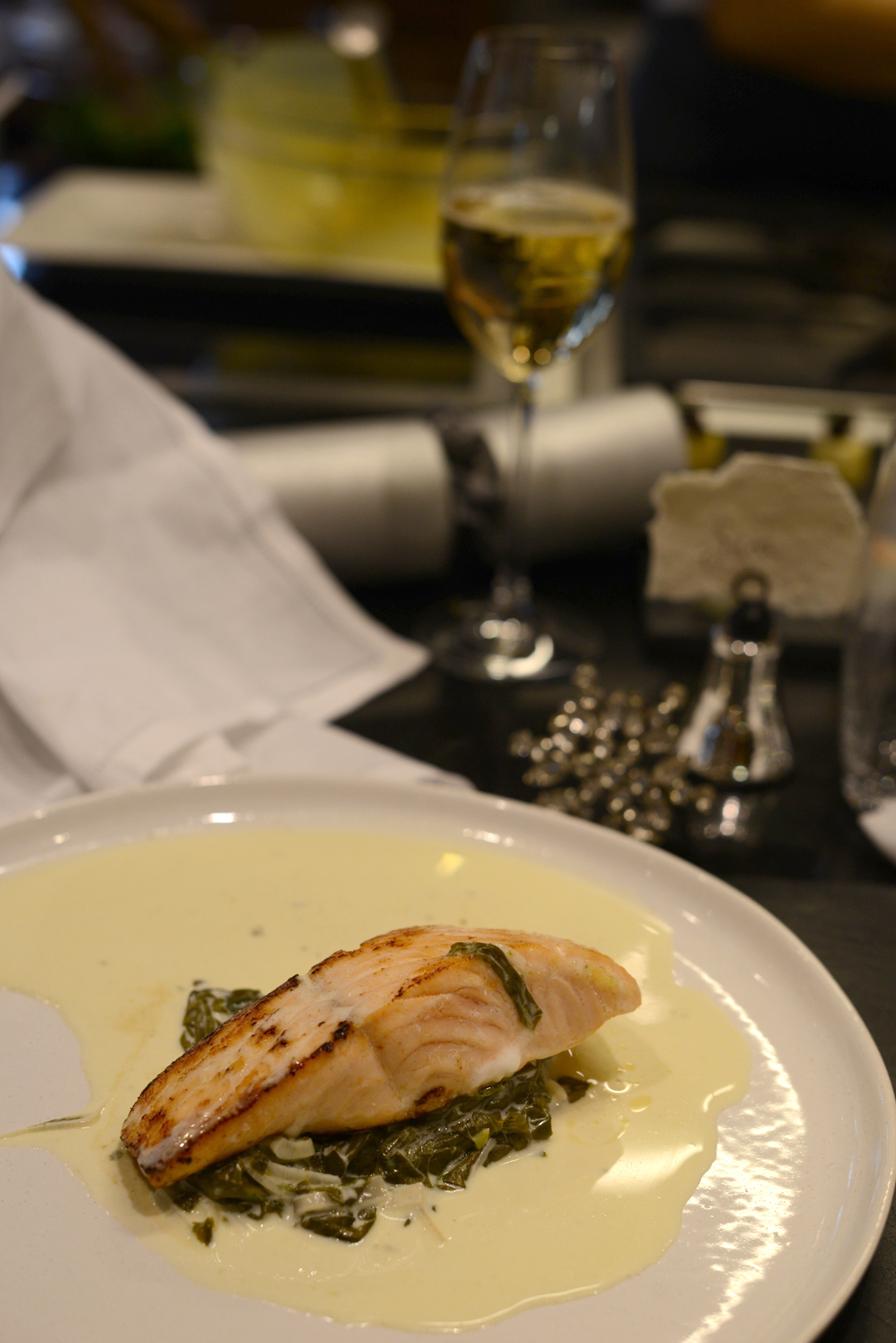 To go alongside the salmon try this easy to prep chicory, walnut and Roquefort salad…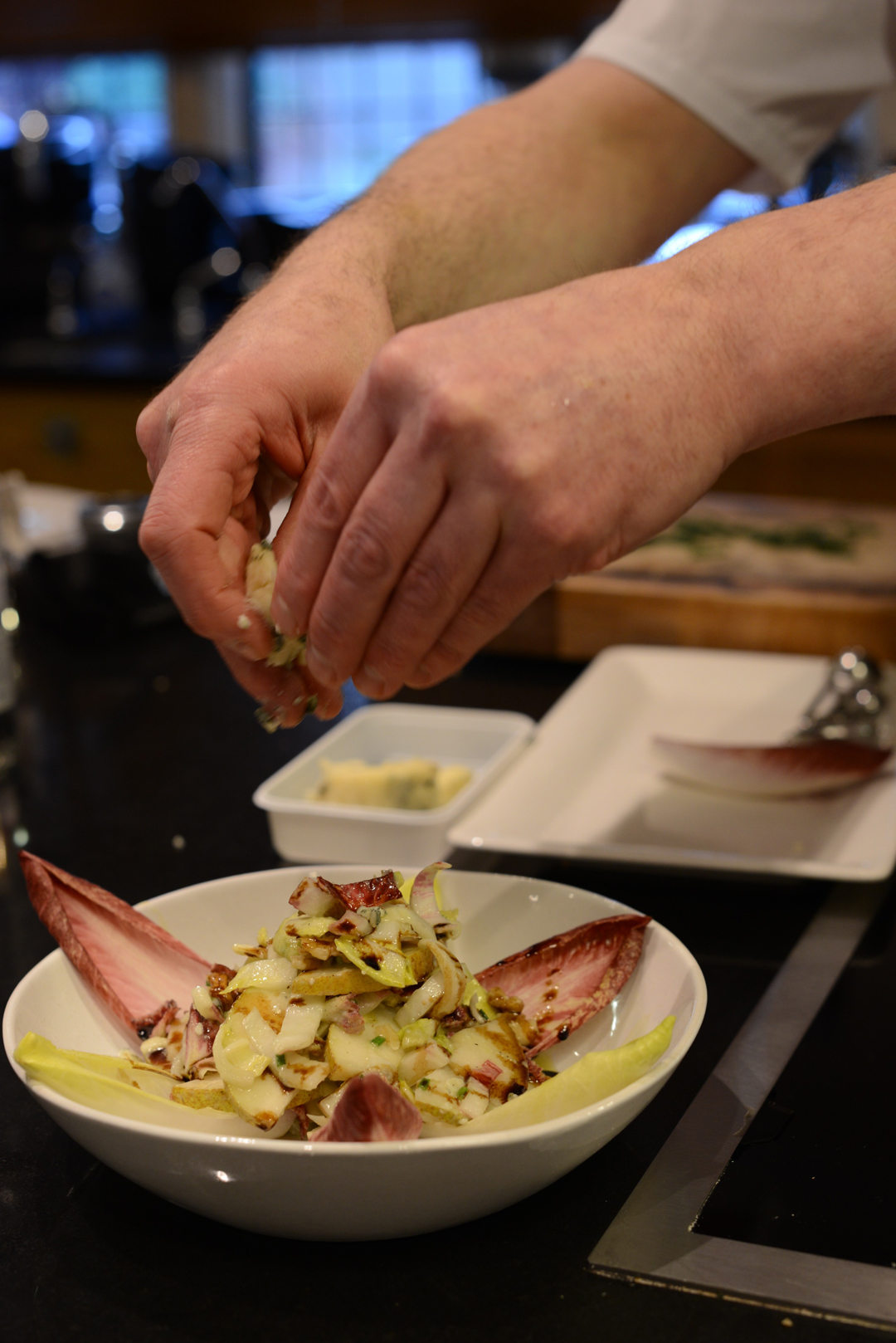 You will need…
800g chicory – small and cut in 1/2 length ways
100g walnuts
250g pear – ripe but firm, halved, cored and finely sliced
1 stick of celery
80g Roquefort (crumbled)
2 tsp chives
For the dressing
50g Roquefort cheese
2tbsp warm water
2tbsp extra virgin olive oil
2 tbsp white wine vinegar – Mark recommends FORVM which was delicious, and you can snap up here on Amazon
Pinch of freshly ground pepper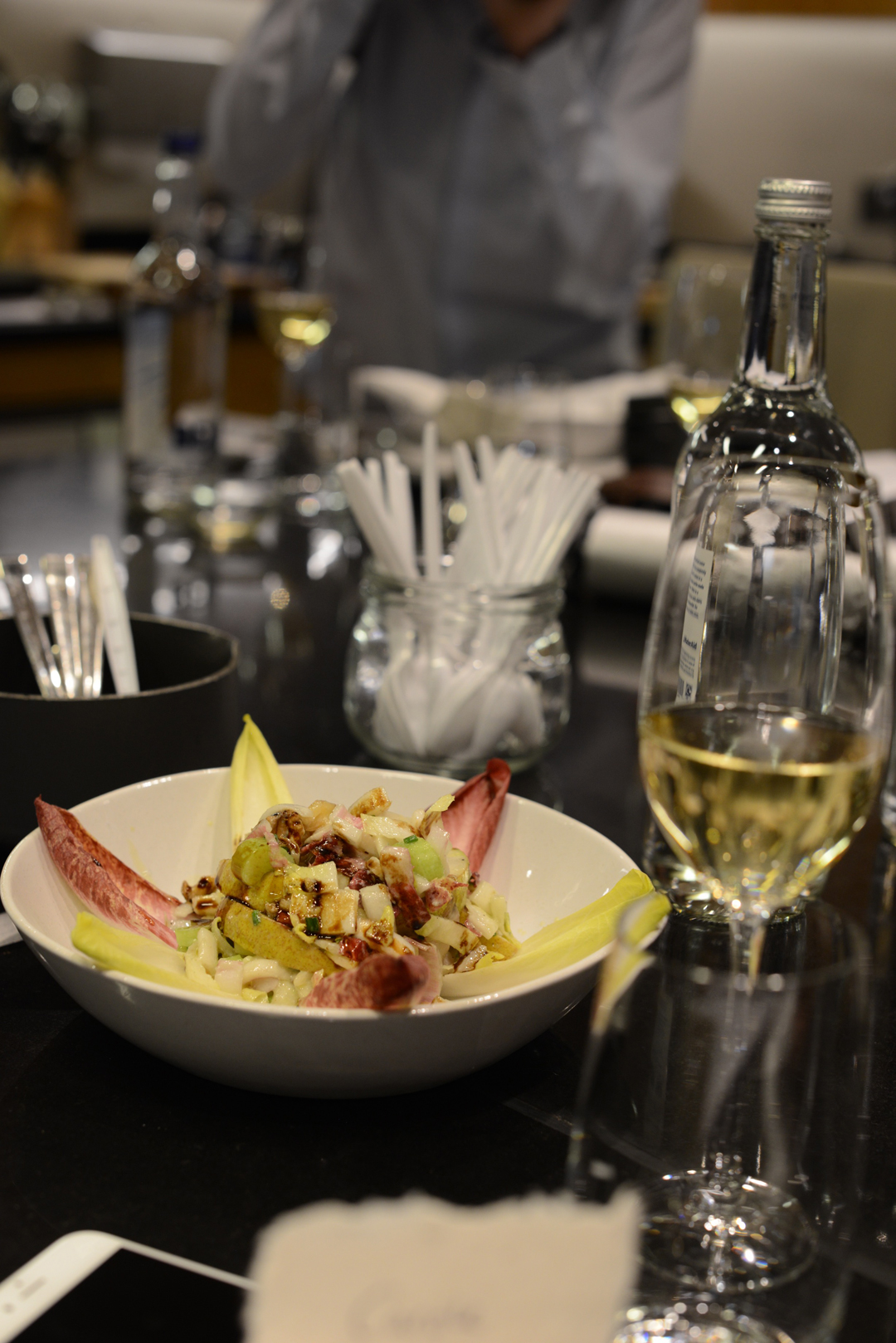 Here's what to do…
Cream the Roquefort cheese in a small bowl, add the warm water and stir until smooth
Slowly whisk in the olive oil and white wine vinegar and season with freshly ground pepper
Mix the Roquefort dressing with the chicory, walnut, pear and celery and 2/3 of the Roquefort
Combine  and arrange on a large serving dish
To finish, crumble the remaining Roquefort over the salad and top with chopped chives.
Tip: You can add croutons or grilled bacon lardons for a little extra kick. These also make an excellent canapé idea if you finely dice the salad ingredients and bind with the dressing, then serve with toasted croutons or chicory leaves.
With thanks to the staff at Belmond Le Manoir aux Quat'Saisons and the team at The White Company for an amazing day with a lovely crowd of equally snap-happy bloggers.
For everything new season at The White Company which is just about to land online and in stores click here.
For details on the Raymond Blanc Cookery School at Le Manoir click here.
(Visited 190 times, 1 visits today)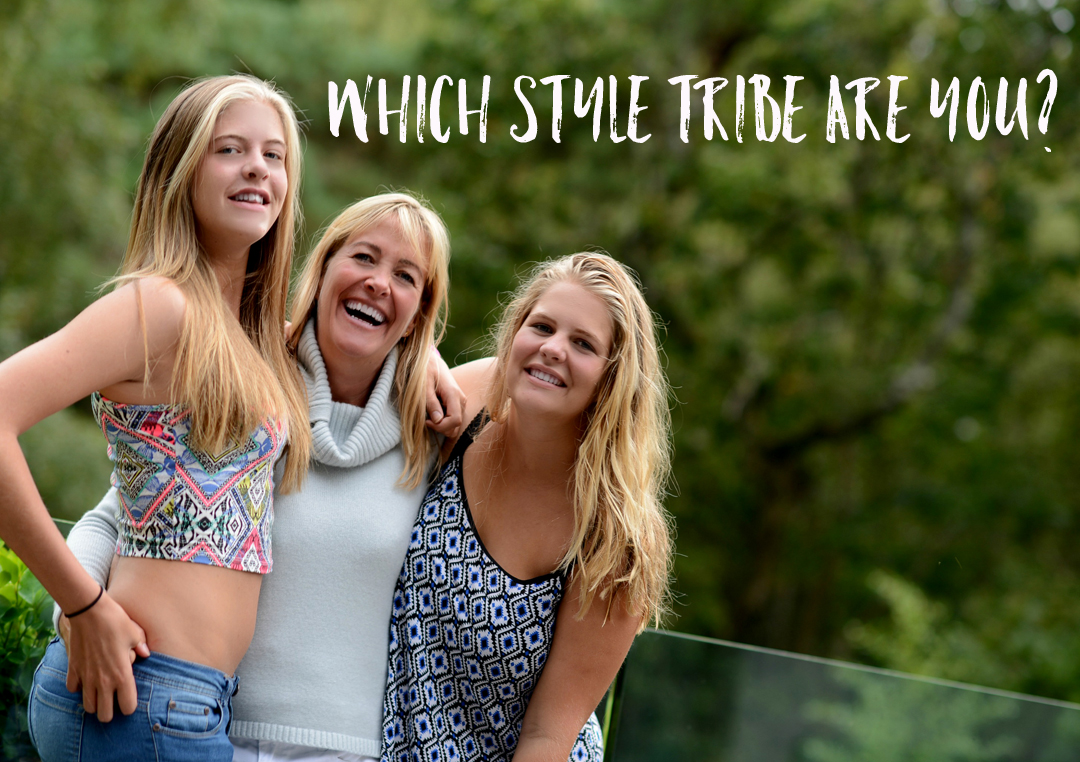 Style Tribe Quiz
Try our Style Tribes quiz to help figure out your Style ID
Get started with our free 5-minute style
tribes quiz - sign up to download