Revival Retro… a gem of a store.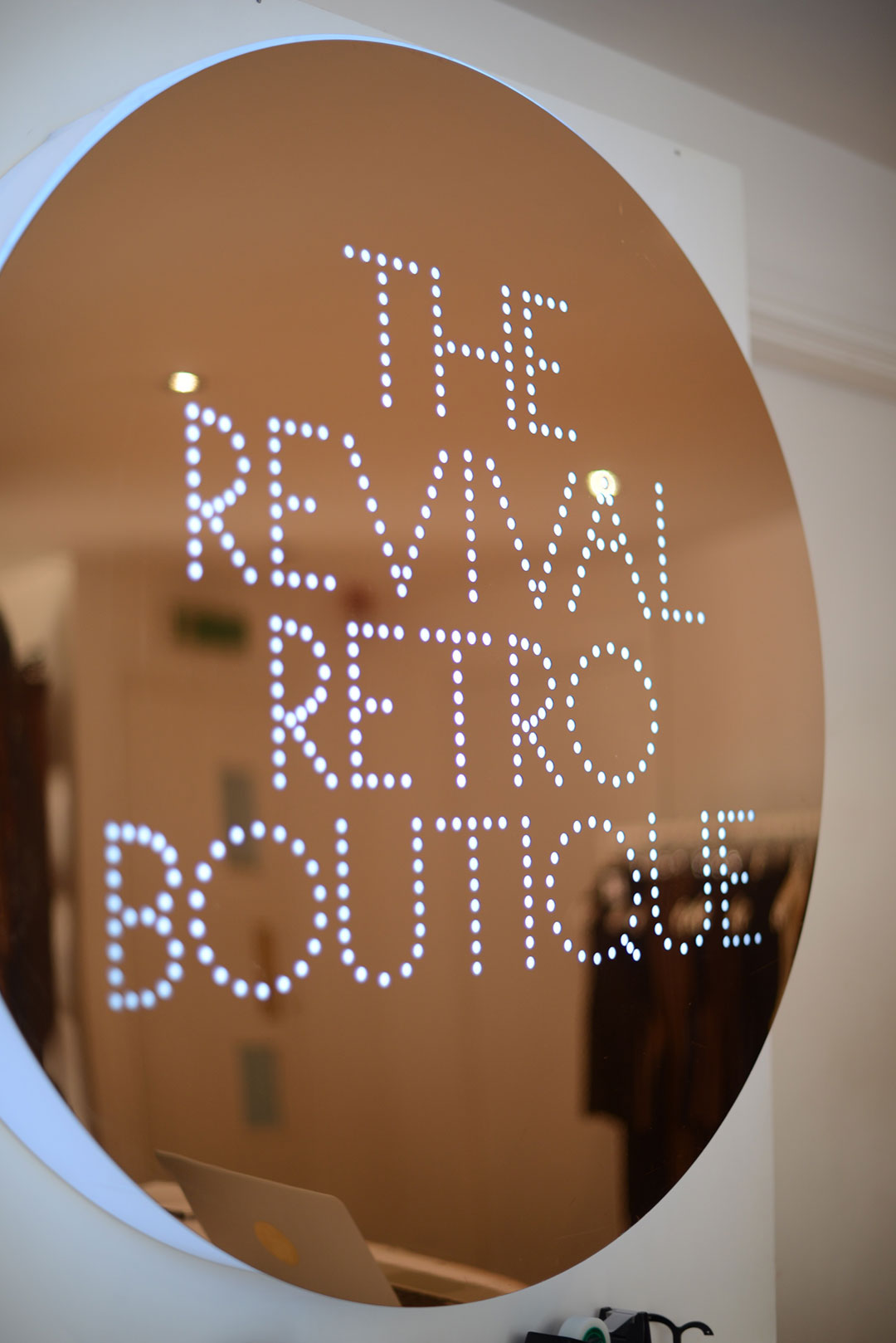 I first crossed paths with Rowena Howie at a bloggers networking event where she stood out because she was dressed impeccably from another era. She oozed old school glam and was a bubble of enthusiastic, entrepreneurial energy when talking about her store Revival Retro. Fast forward to this week where I find myself with an invitation to Goodwood Revival and she was my first port of call for advice on what to wear. I took a trip to London's trendy Fitzrovia and found her store nestling on the corner of Windmill Street just off Tottenham Court Road.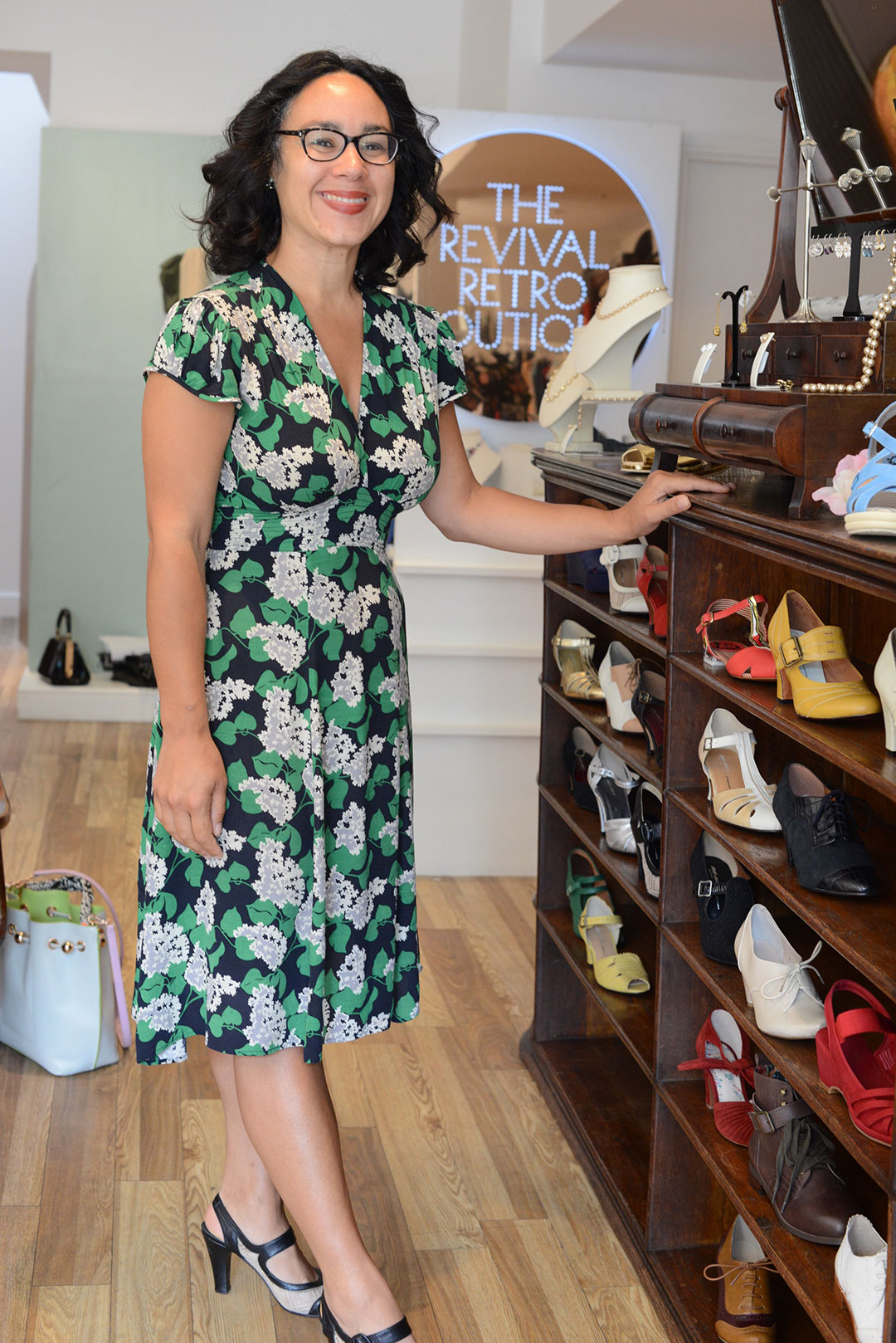 Her love of all things retro began in her mid-20s where having moved to the big city she took up swing dancing. Falling in love with the glamour of the era and finding herself in need of practical shoes and attire for her hobby she began to source items from abroad. This soon led to a cottage industry of importing vintage style finds and selling them on to her friends and ended up where she is today with a thriving business.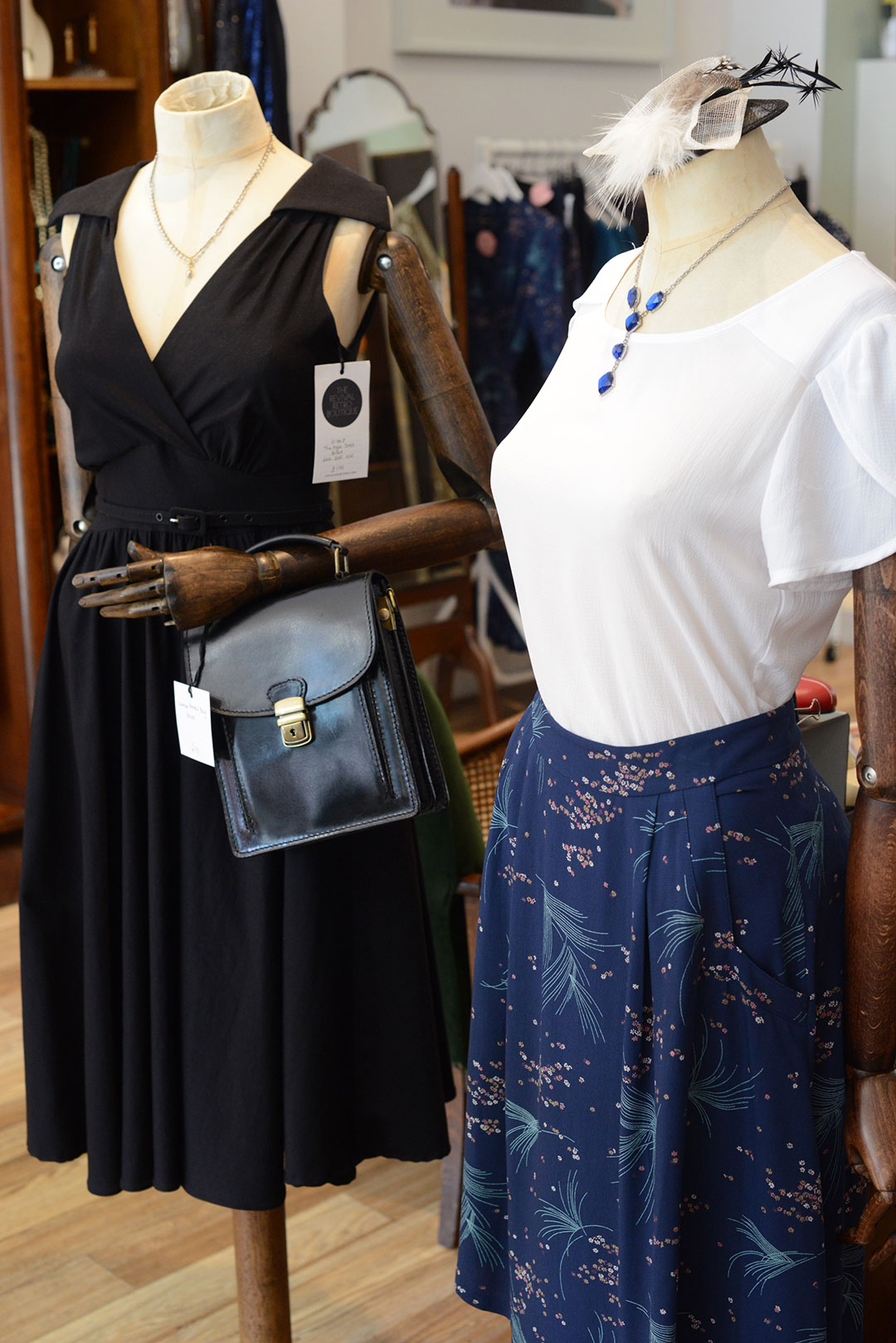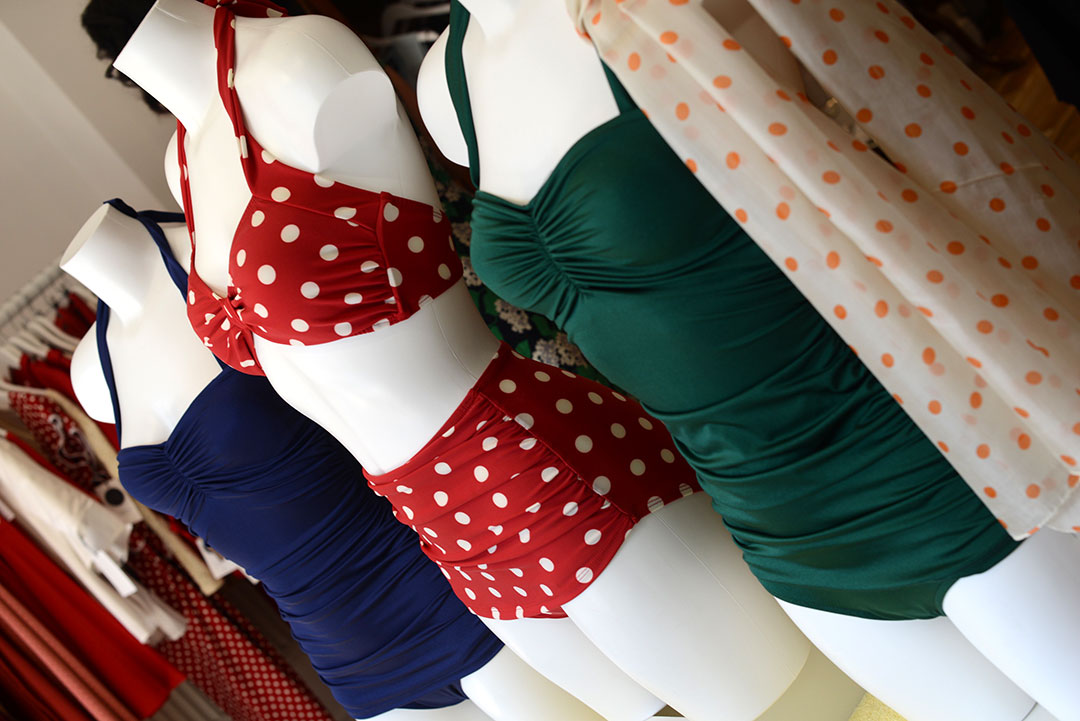 The store is chock full of vintage style garments – the key being that they are new pieces in a vintage style so benefit from all the stretchy comfort of modern day fabrics that we've come to expect resulting in fit, form and function being perfect.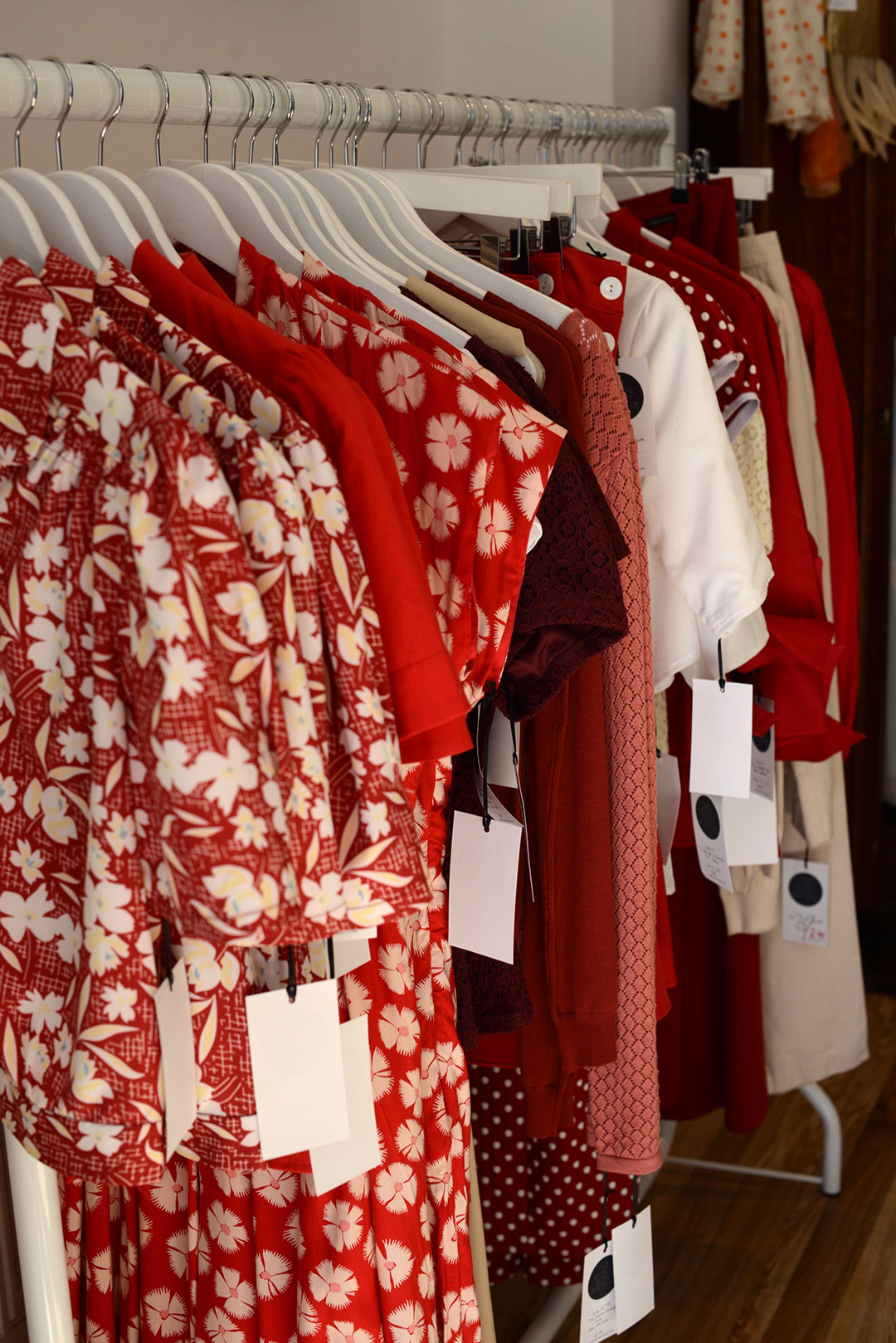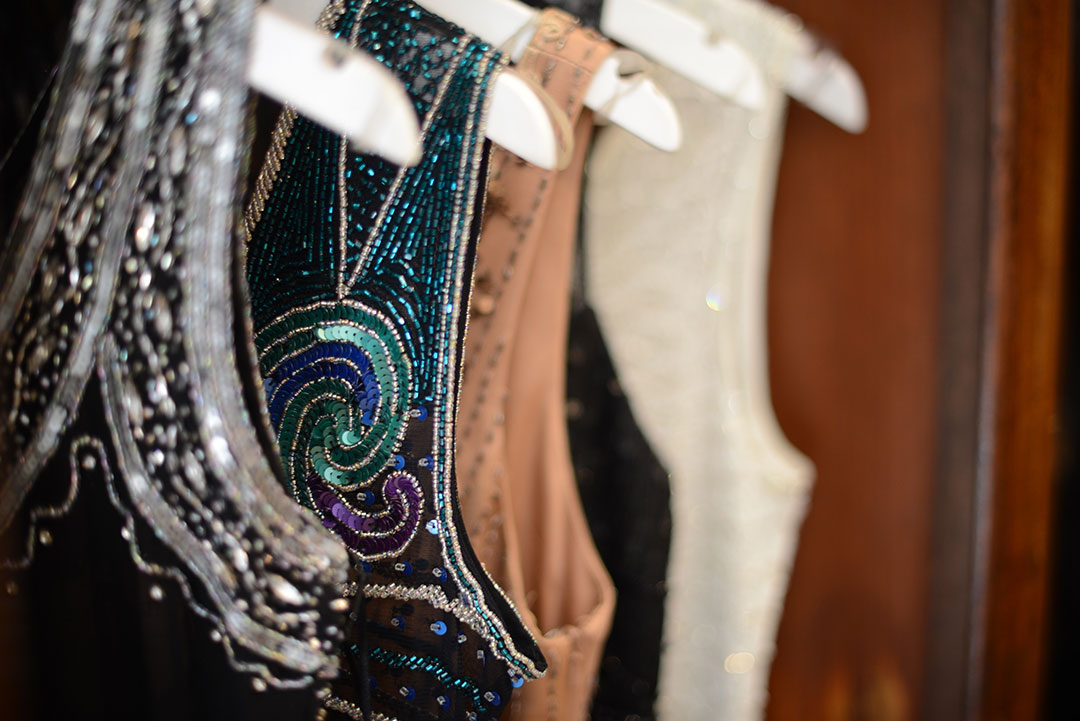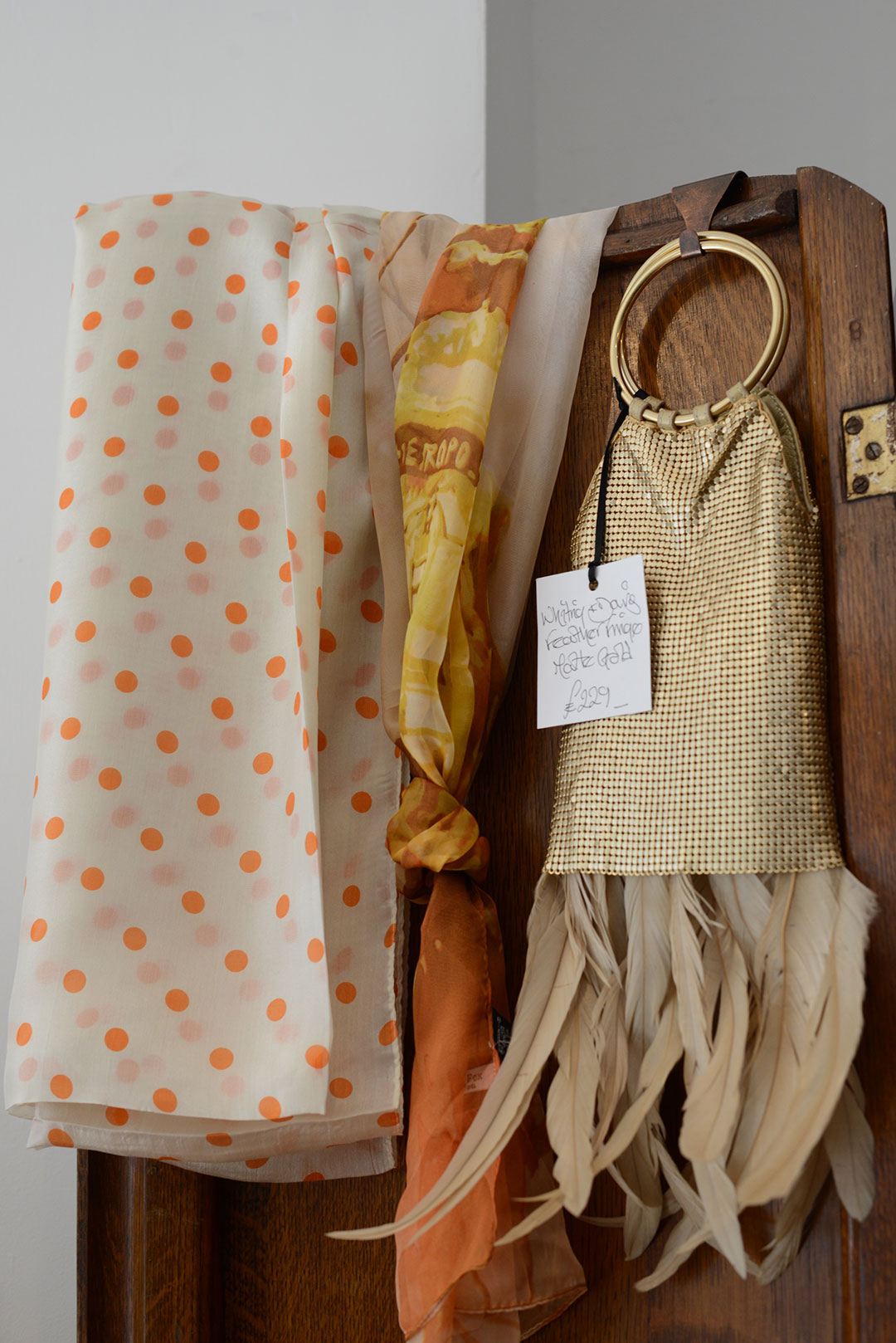 Rowena talked me through each era mentioning that her clients come from a wide demographic. Some head to the store just looking for a smart well fitting dress for the office and then slowly start building on that adding pieces to their wardrobe each season. While others, like me, come looking specifically to be decked out for an event.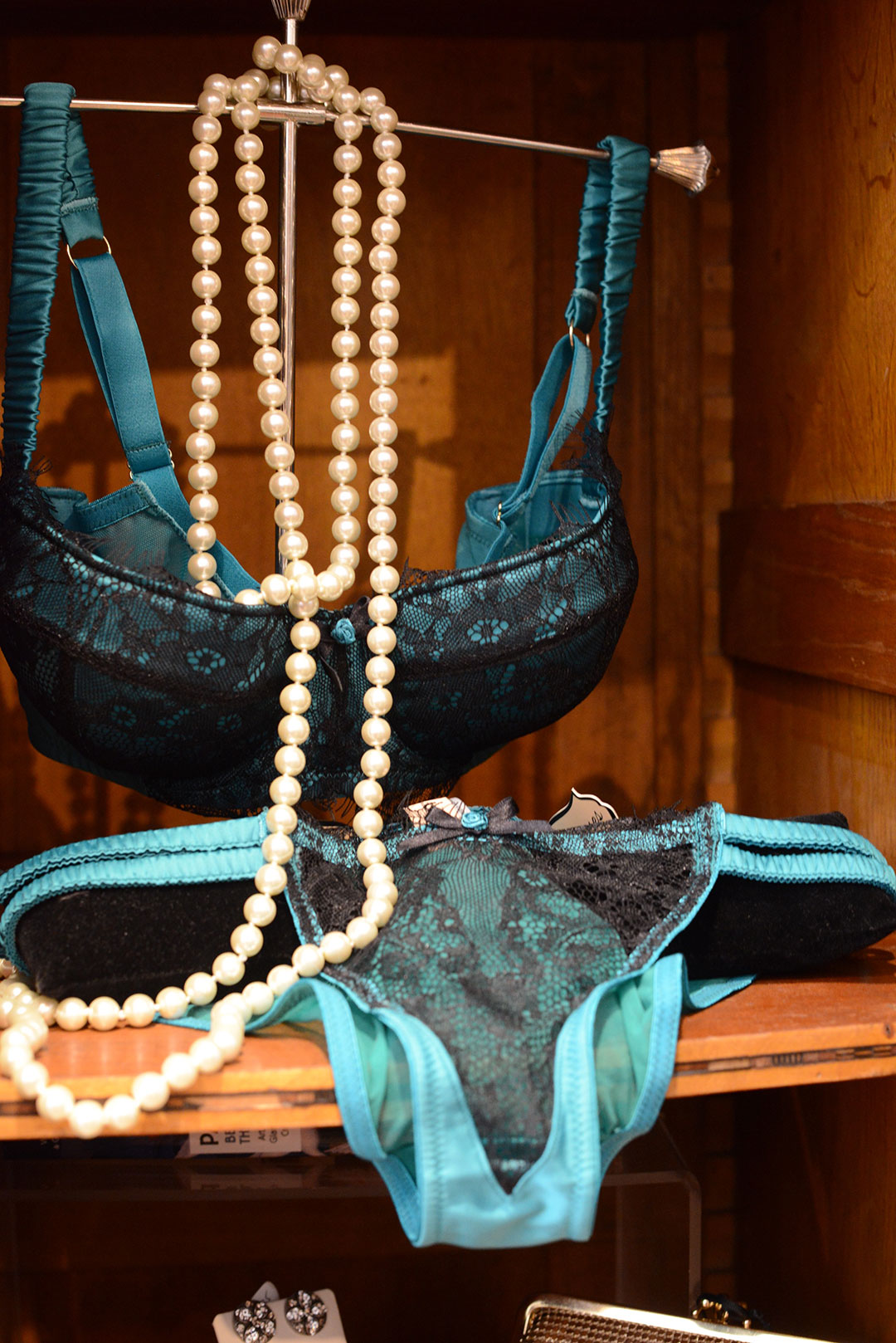 I tried a gorgeous red and white floral dress with matching tonal shoes… But ditched it as I looked too much like my mother… Sorry mum! Then an austere but totally authentic 40s swing dance dress – too Miss Marple; until I finally settled on a fitted timeless green sheath dress with just enough ruching and draping to hide the wobbly bits.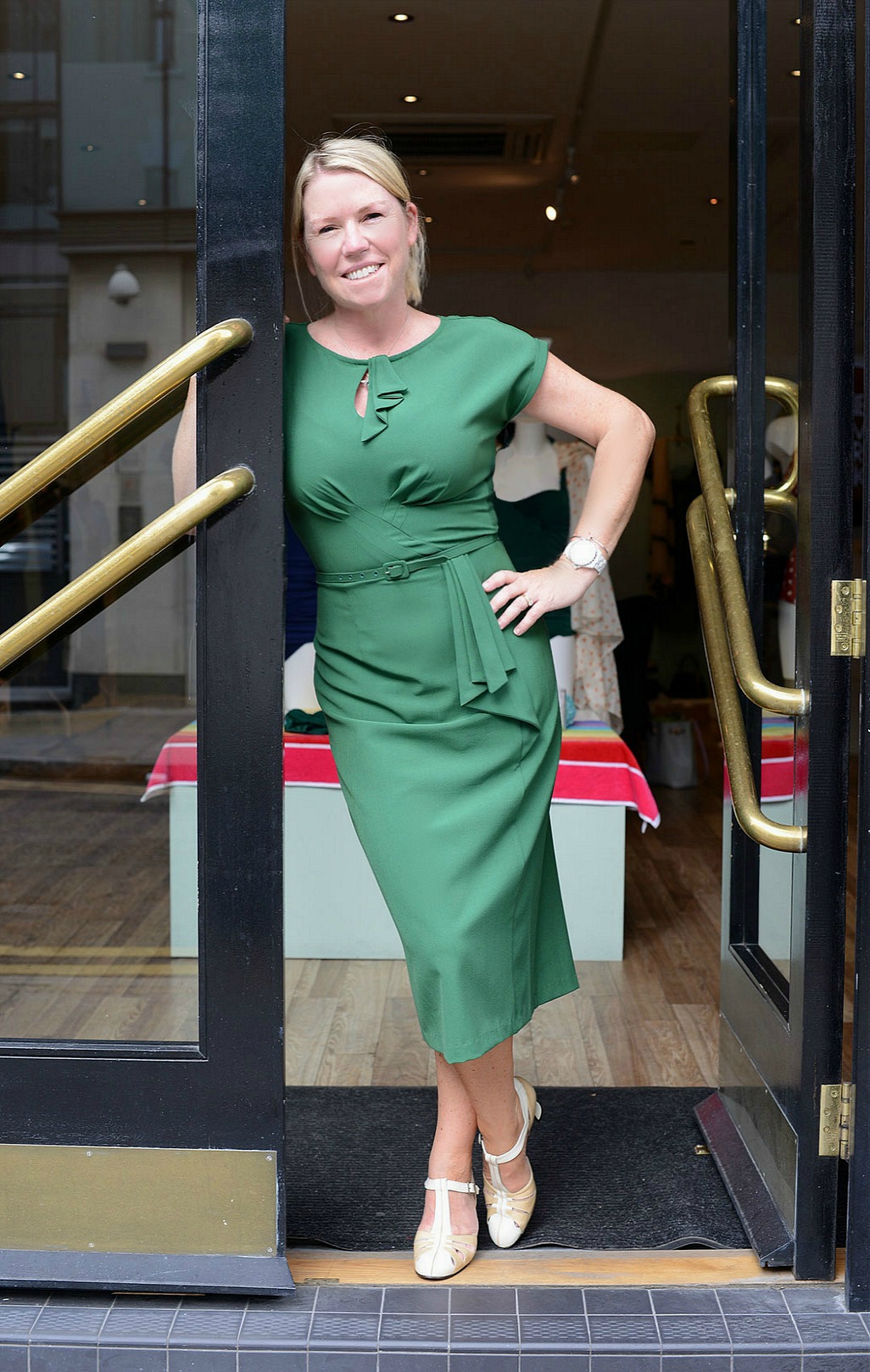 We then had fun adding accessories – think delicate white gloves and a retro brooch. As well as the comfiest mid heel shoes I've ever worn. The best part about the whole experience was the sound style advice and attention to detail that Rowena offered during the search for the right dress. I also snapped up some duds for hubs – perfect for the occasion – so job done methinks!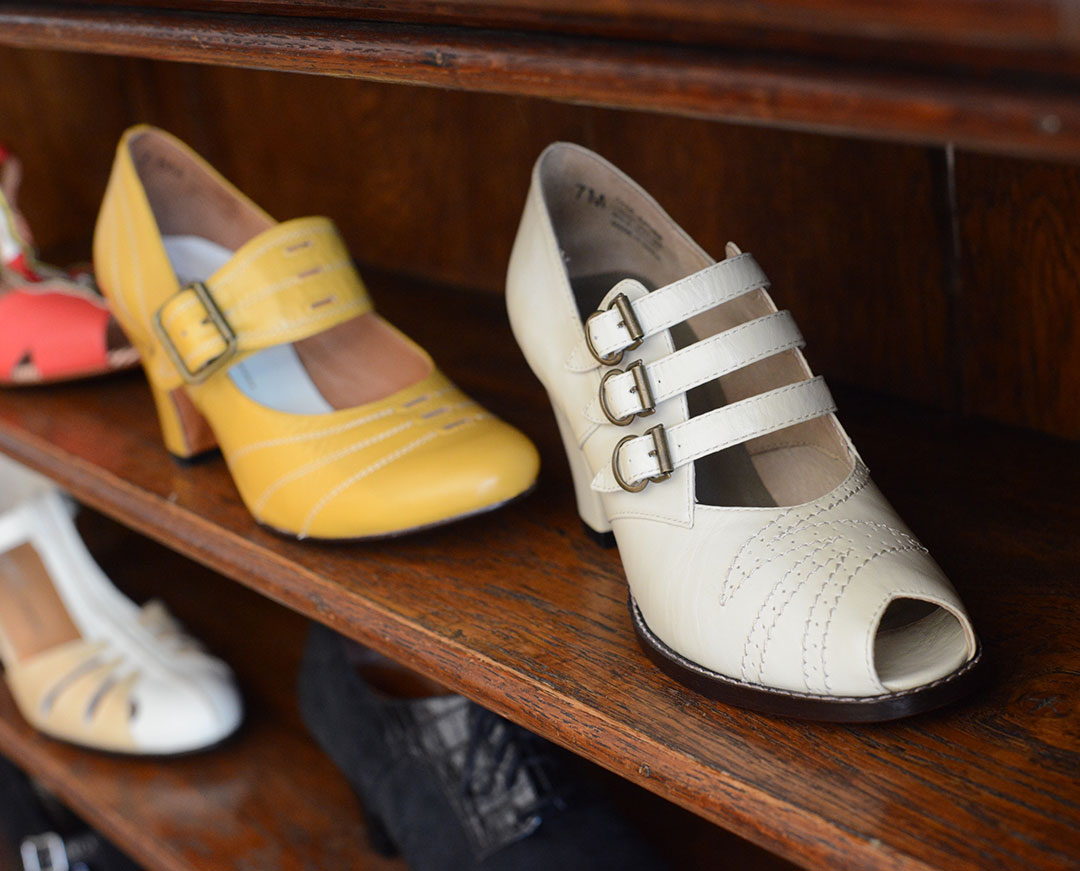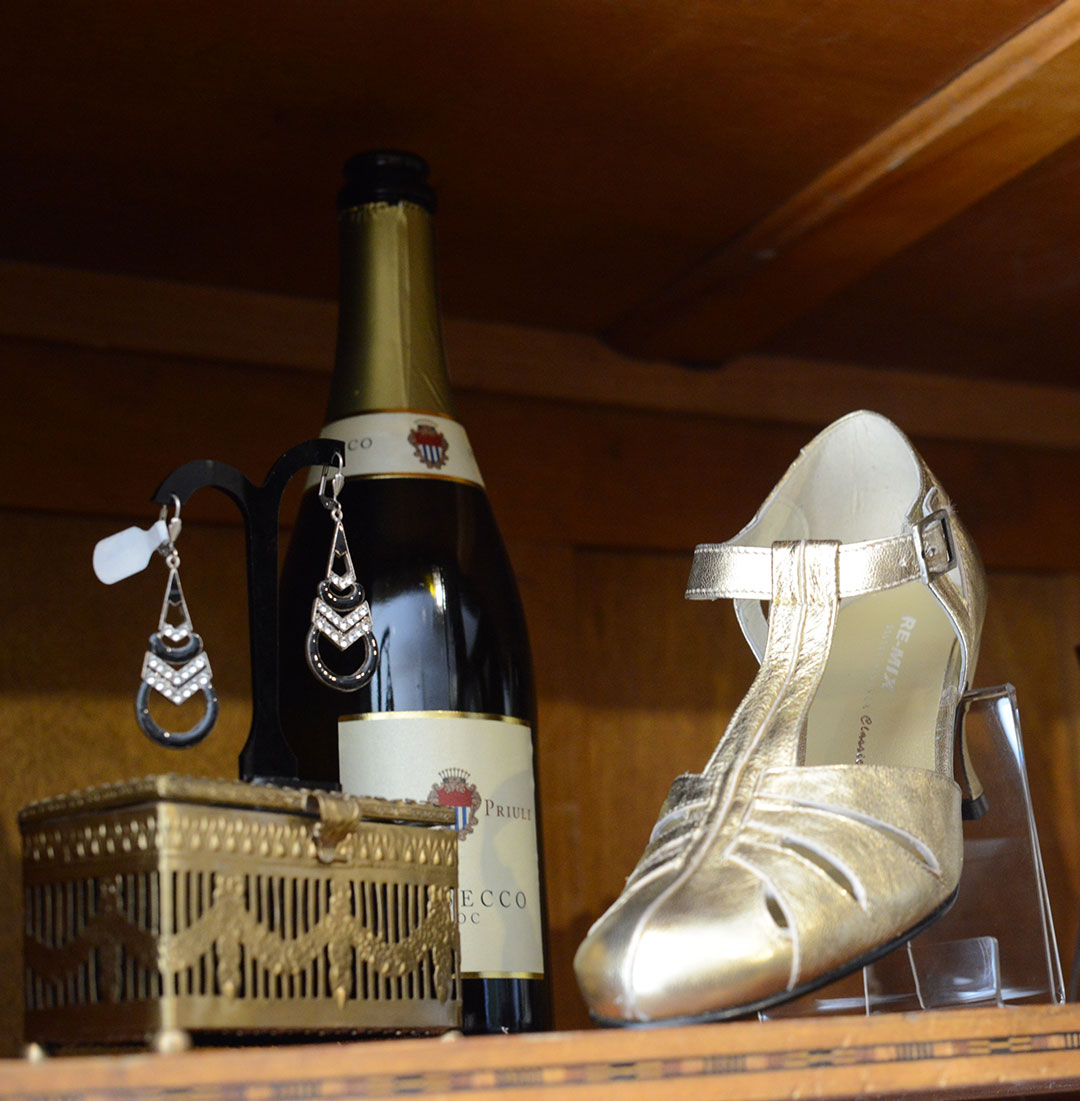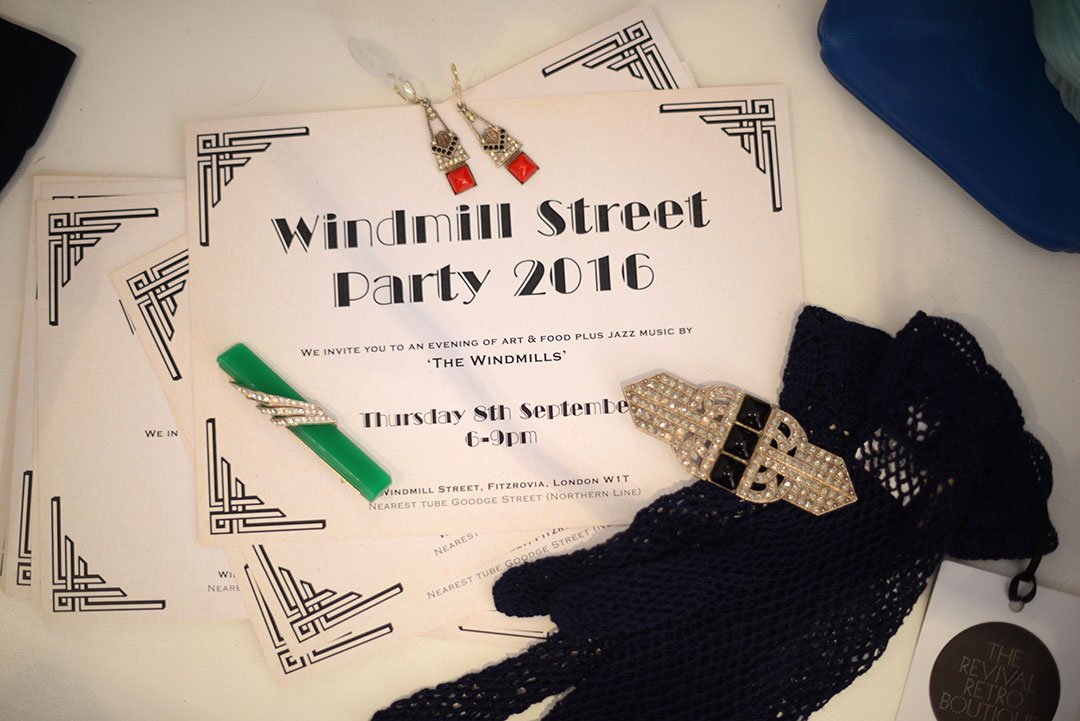 So if you're in need of a vintage vibe piece for an event or simply have a yen for a ladylike item with old school charm head on over to Revival Retro for a full on styling experience – I guarantee you will come out feeling a million dollars in your new outfit.
(Visited 124 times, 1 visits today)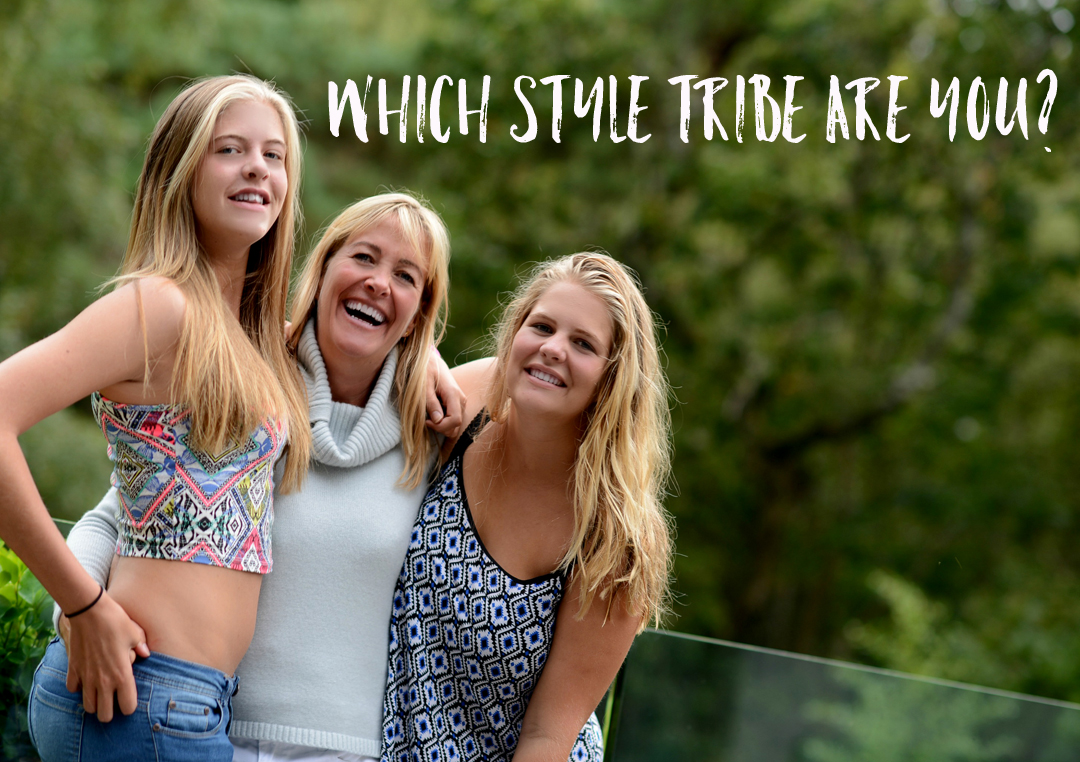 Style Tribe Quiz
Try our Style Tribes quiz to help figure out your Style ID
Get started with our free 5-minute style
tribes quiz - sign up to download