Roasted tomato and red onion salad recipe
This week we're bringing you the perfect roasted tomato and red onion salad recipe which is great served as an accompaniment or as a salad in its own right. The flavours of the caramelized onions and soft roasted tomatoes blend perfectly with the blue cheese and walnuts.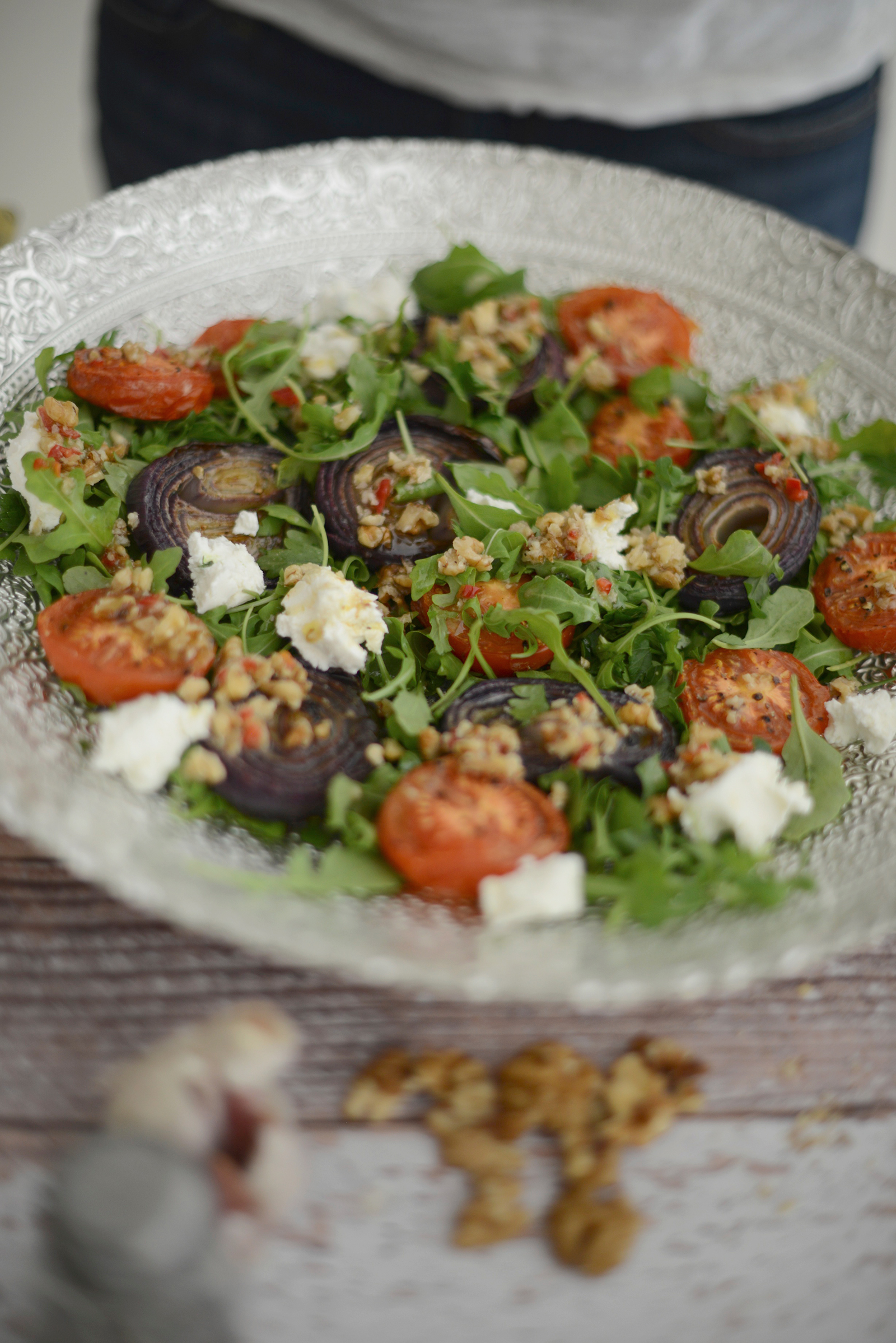 You will need…
4 red onions
4 medium tomatoes
30g rocket
60g Stilton or a soft blue cheese
1 handful of chopped flat leaf parsley
2 tbsp olive oil
1 tbsp pomegranate molasses
Salt and pepper
Dressing:
60g walnuts, chopped
1 red chilli, deseeded and finely chopped
3 tbsp olive oil
1 tbsp red wine vinegar
1 garlic clove, crushed
Serves 4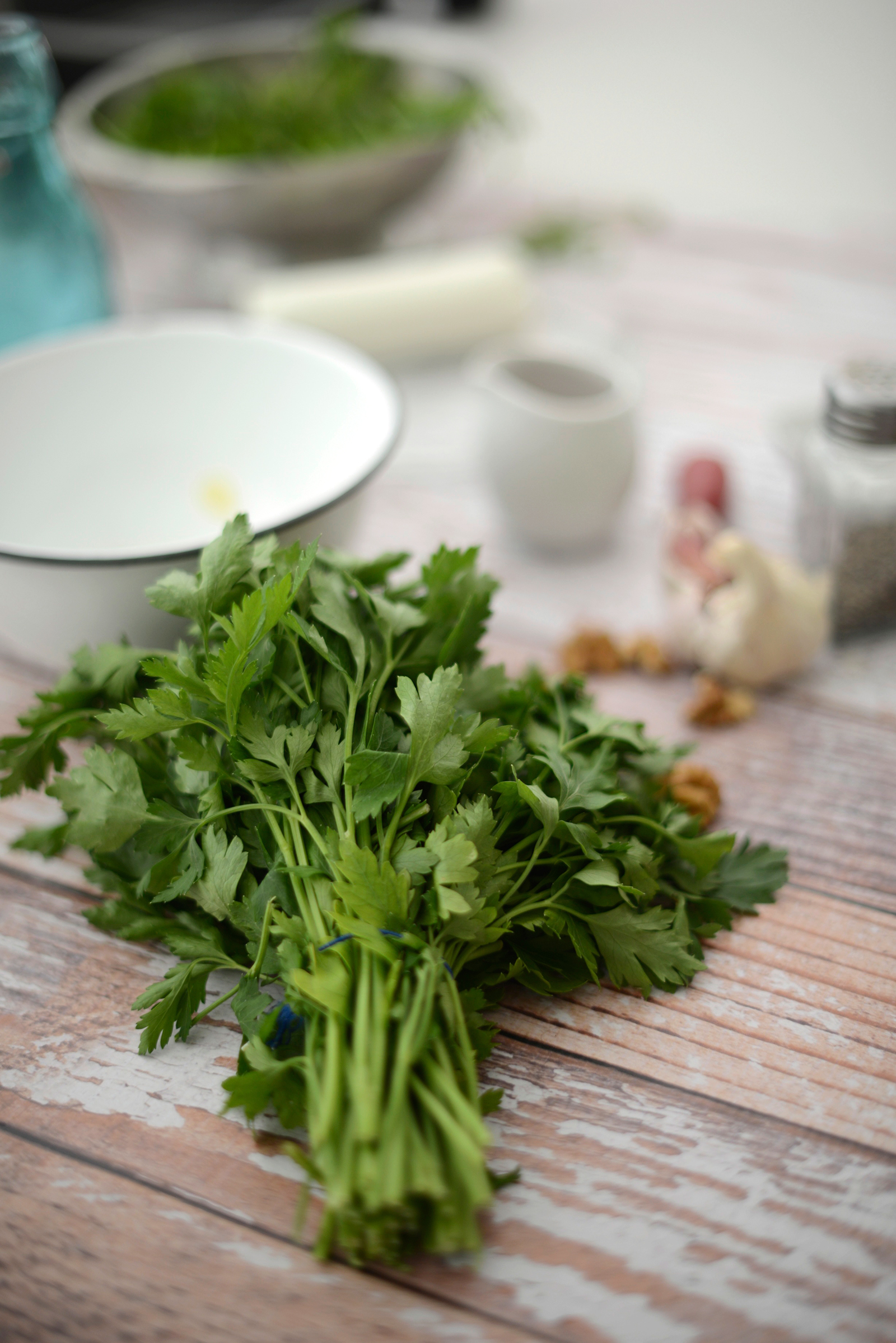 Here's what to do…
1. Peel the onions removing each end and cut each width ways into 3. Drizzle with olive oil and pomegranate molasses and season. Cook in oven 180C for about 30 minutes.
2. Cut the tomatoes in half width ways, place on a tray, drizzle with olive oil and season. Cook in the oven with the onions at 180C for 15 to 20 minutes. Leave to cool once cooked.
3. Add all the dressing ingredients to a bowl, mix and season.
4. Add the rocket and parsley to a serving plate, add the onions and tomatoes, crumble over the cheese and pour over the dressing. Serve immediately.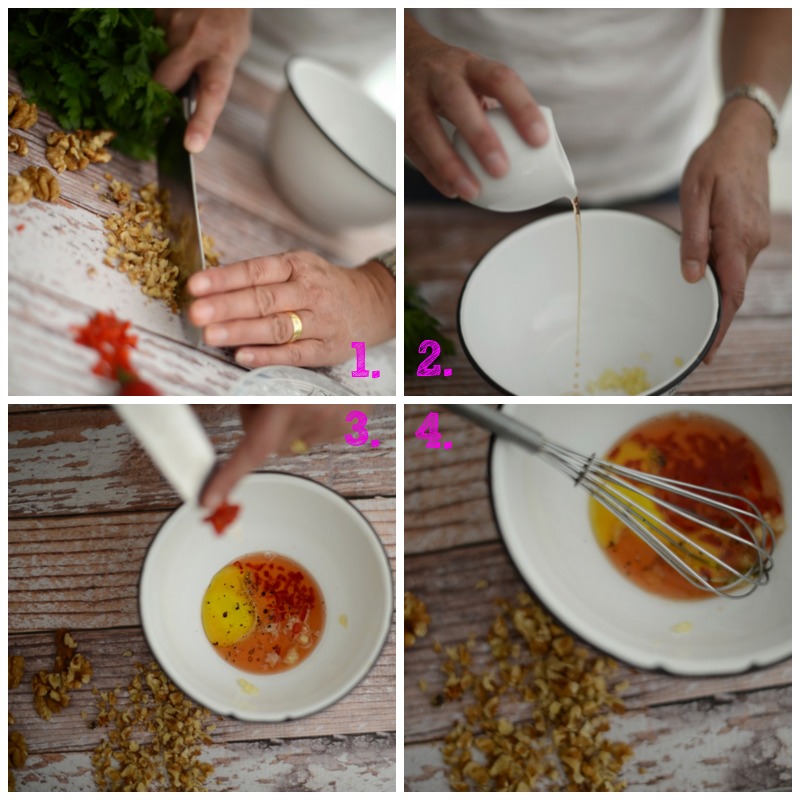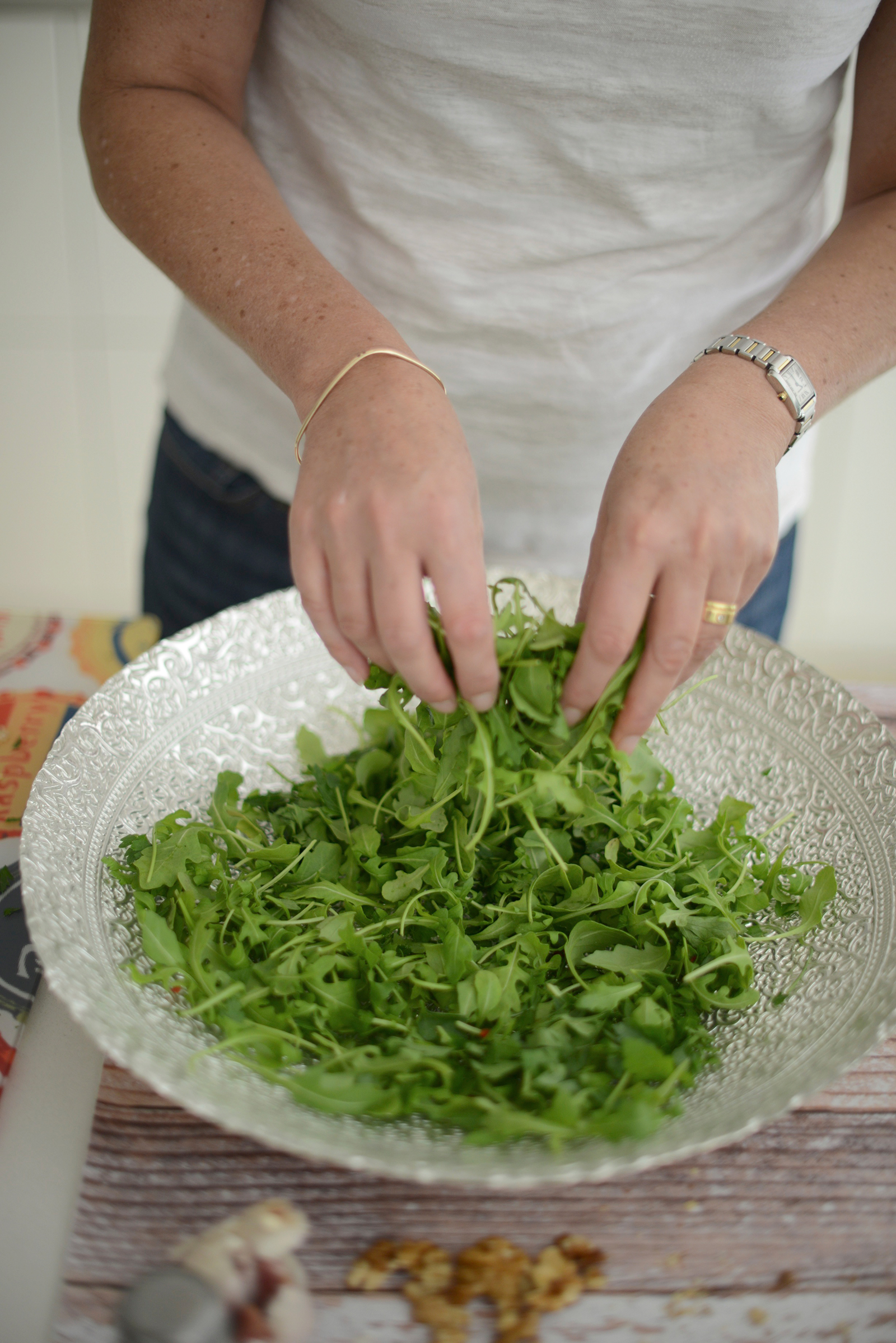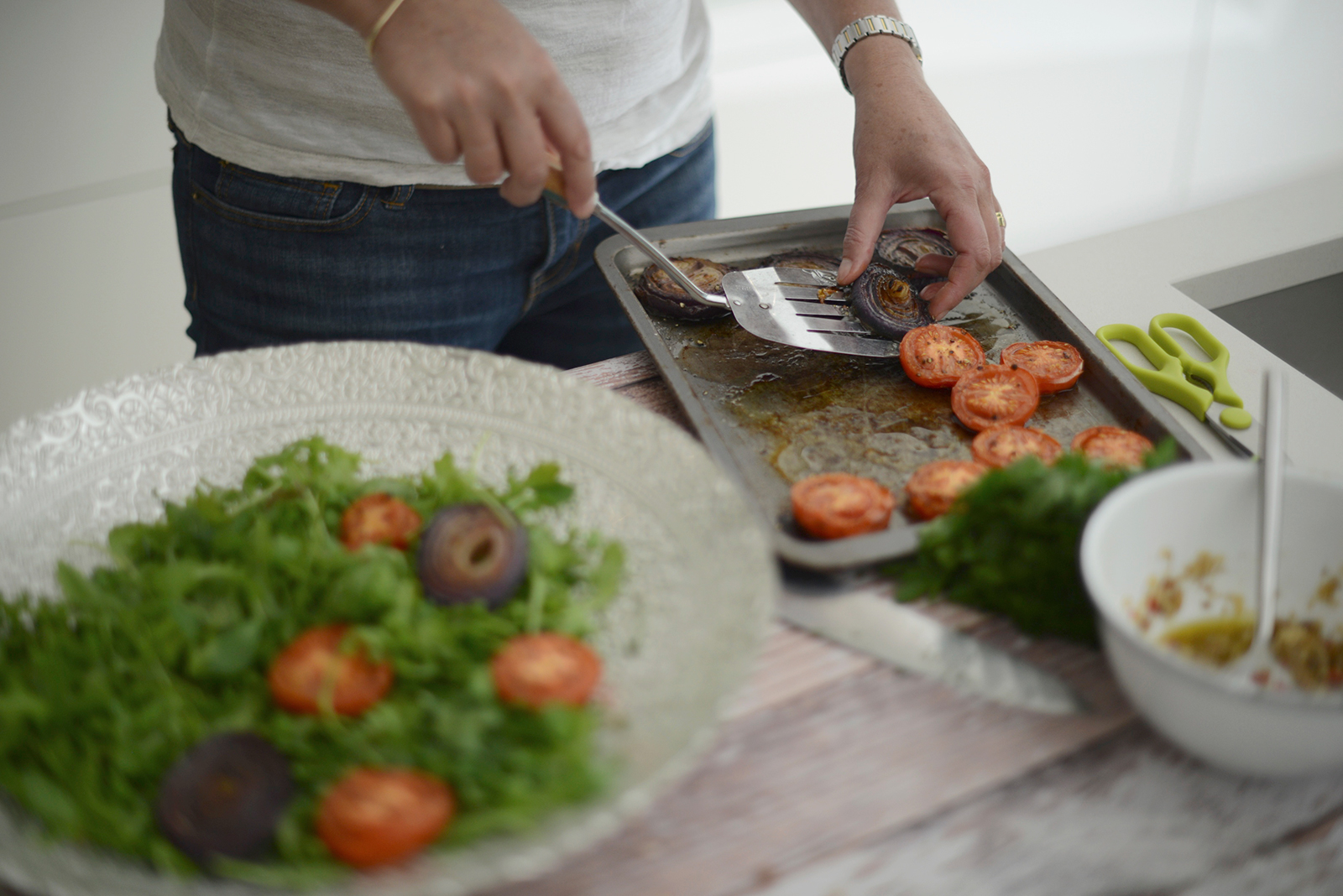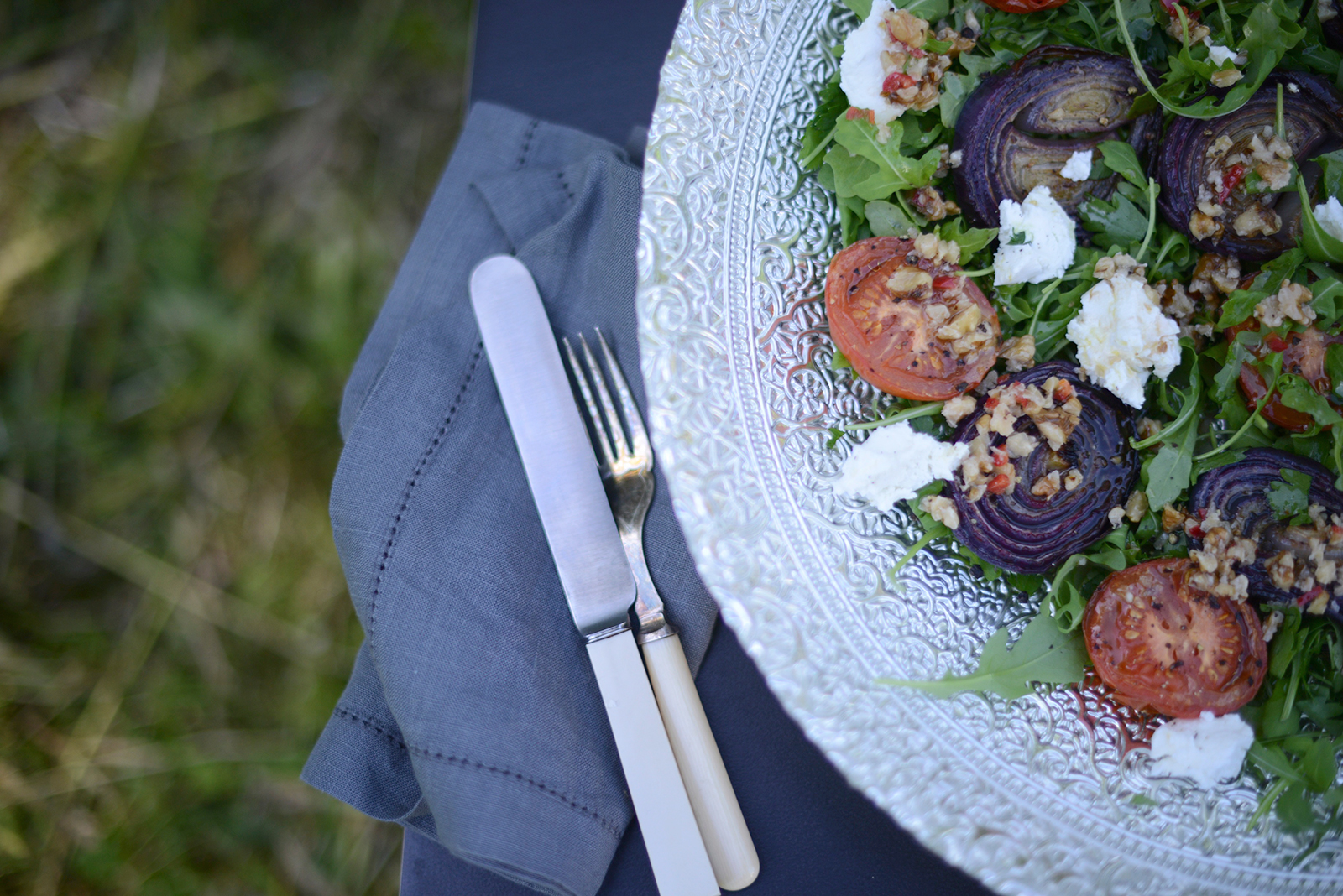 Tips…
Cook the tomatoes and onions, and the dressing ahead of time, and put the salad together when ready to serve
Swap the walnuts for pistachios, and experiment with different cheeses.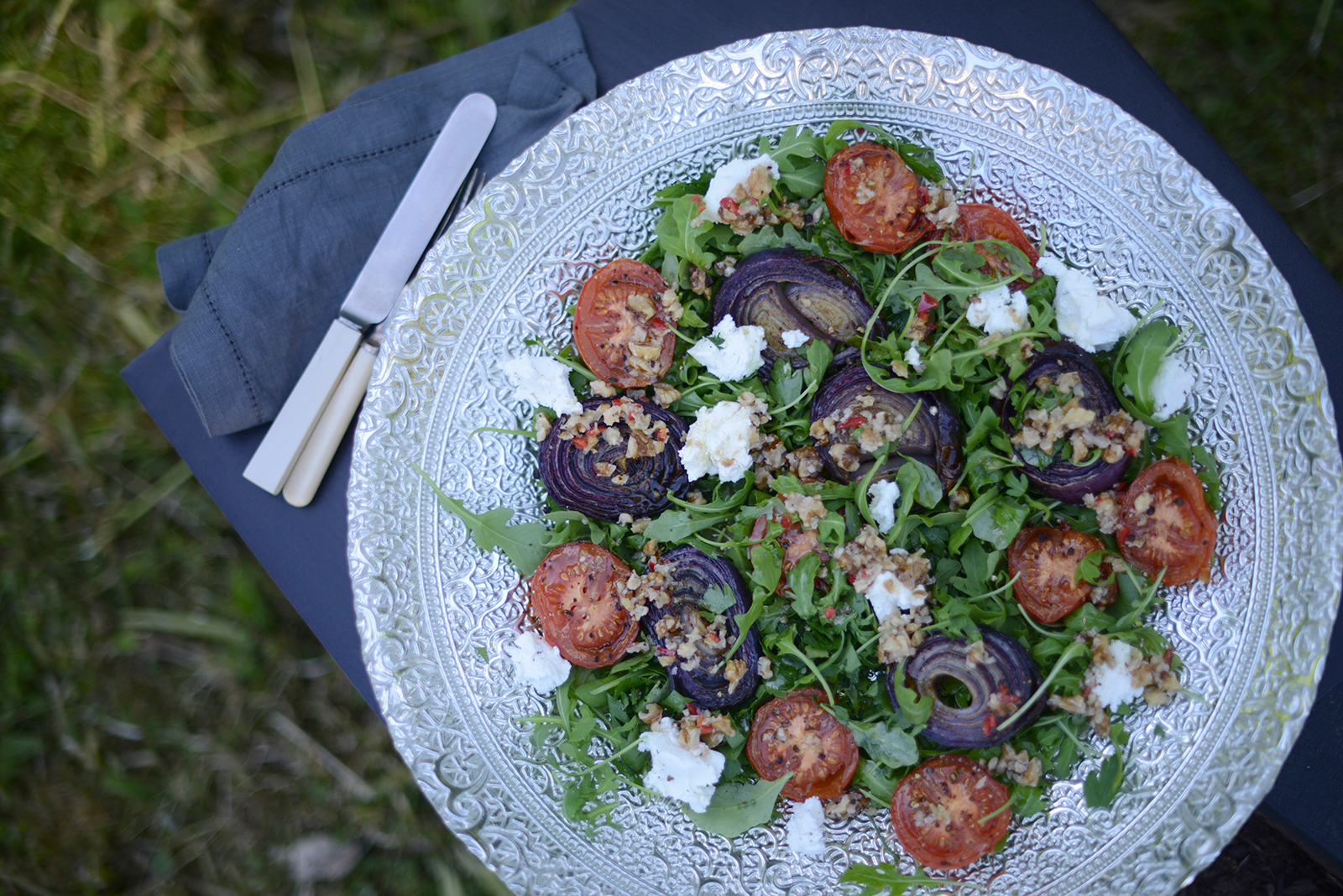 Cider glazed pork tenderloin
This is one of those speedy dishes that you can quickly cook just before serving, or half cook ahead of time and complete just before serving. The cider and jelly provide a lovely sweetness to the sauce which is balanced by the red wine vinegar. Serve with minted crushed potatoes or dauphinoise potatoes that can be prepared ahead of time, and a crisp salad, or griddled asparagus.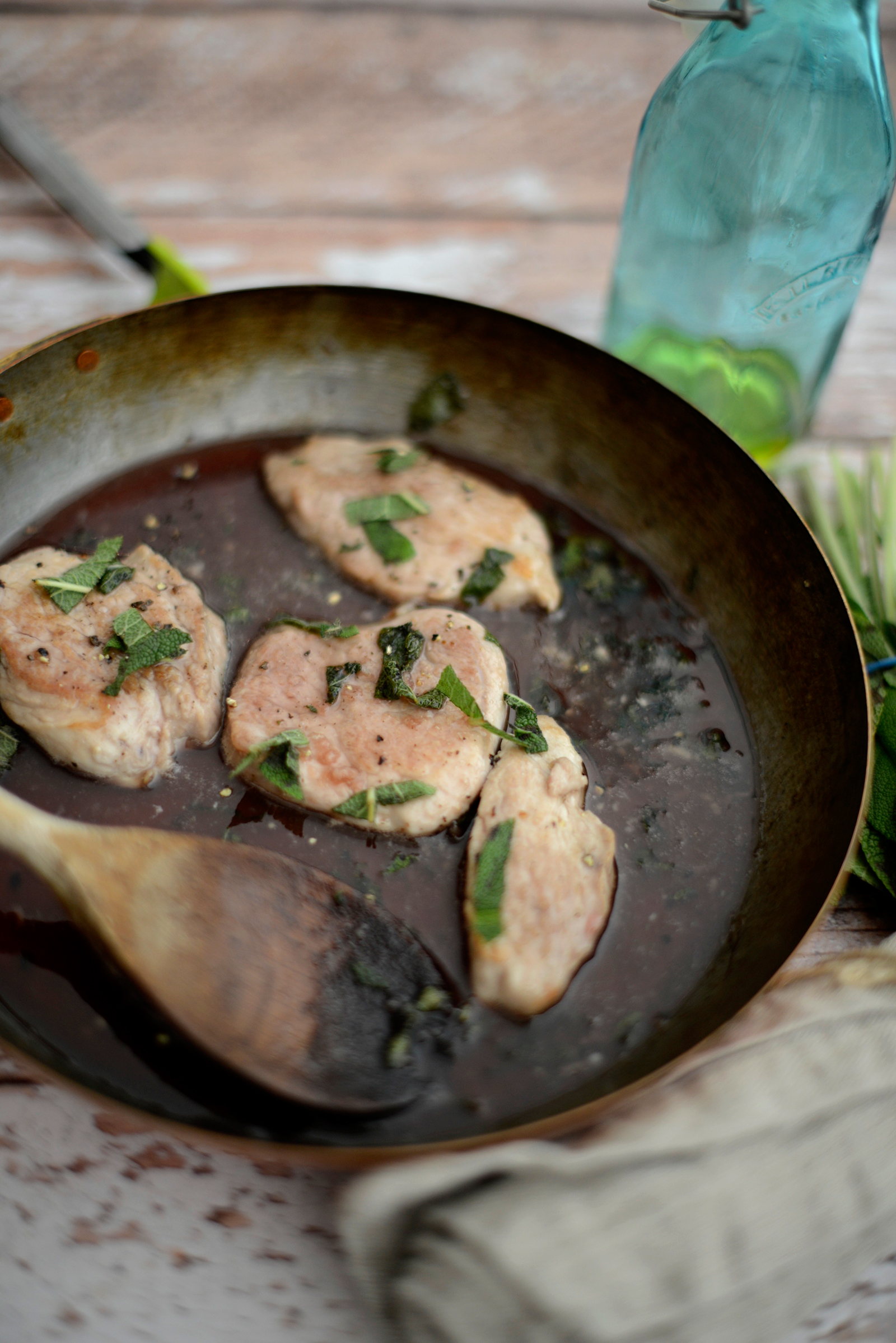 You will need…
1 pork tenderloin, sliced into 1cm rounds.
4 tbsp olive oil
2 garlic cloves, crushed
500ml apple cider
160g red currant jelly
4 tbsp red wine vinegar
Small handful of sage leaves
Salt and pepper
Serves 4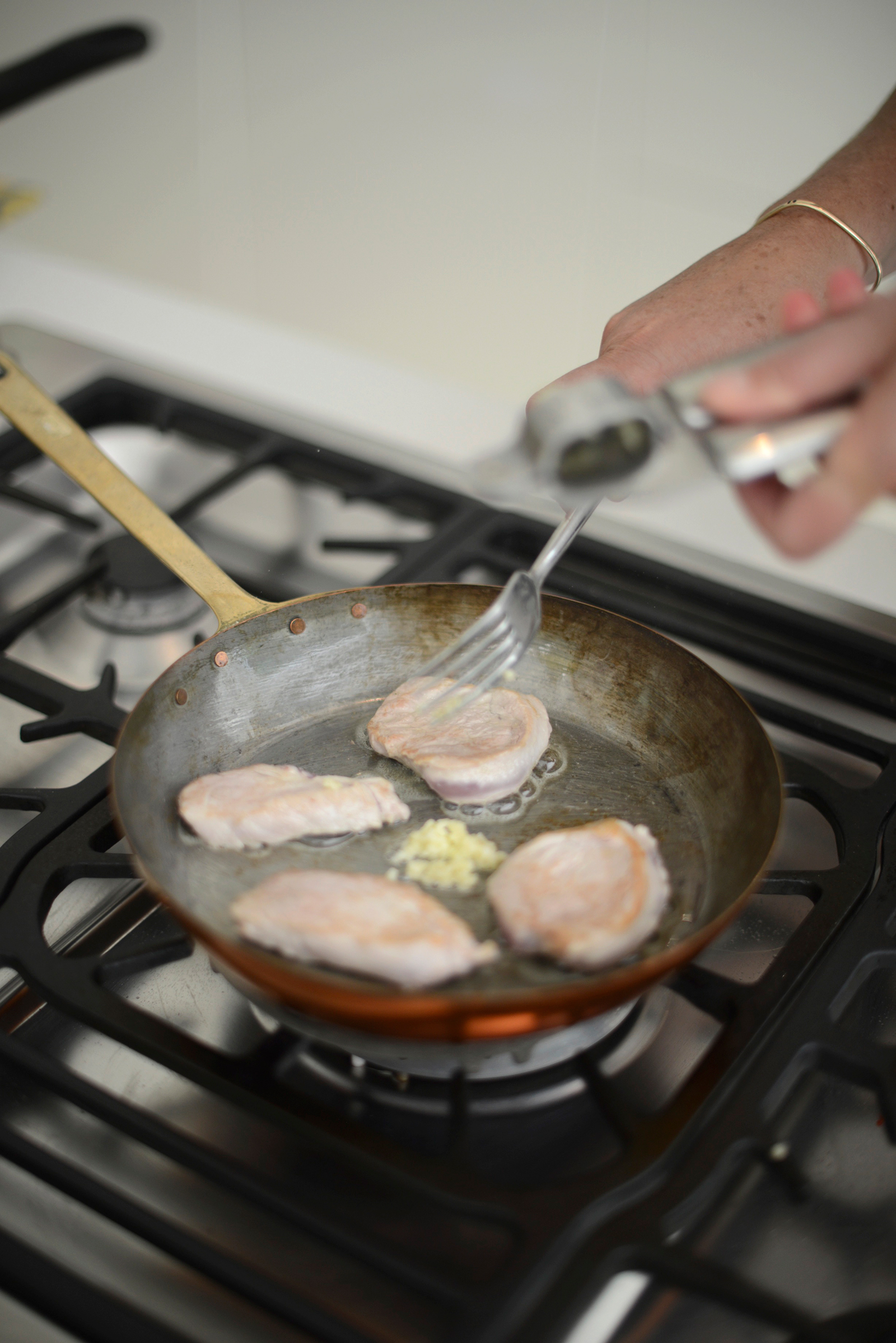 Here's what to do…
 1.Heat half of the olive oil and cook the pork in a pan for about 2 minutes each side until tender. Remove from pan.
2. Heat the remaining oil, and add the garlic, sage, apple cider, vinegar and jelly. Heat and stir until the sauce has reduced by half.
3. Return the pork to the pan, season and heat for a further 4 minutes until the pork is cooked through.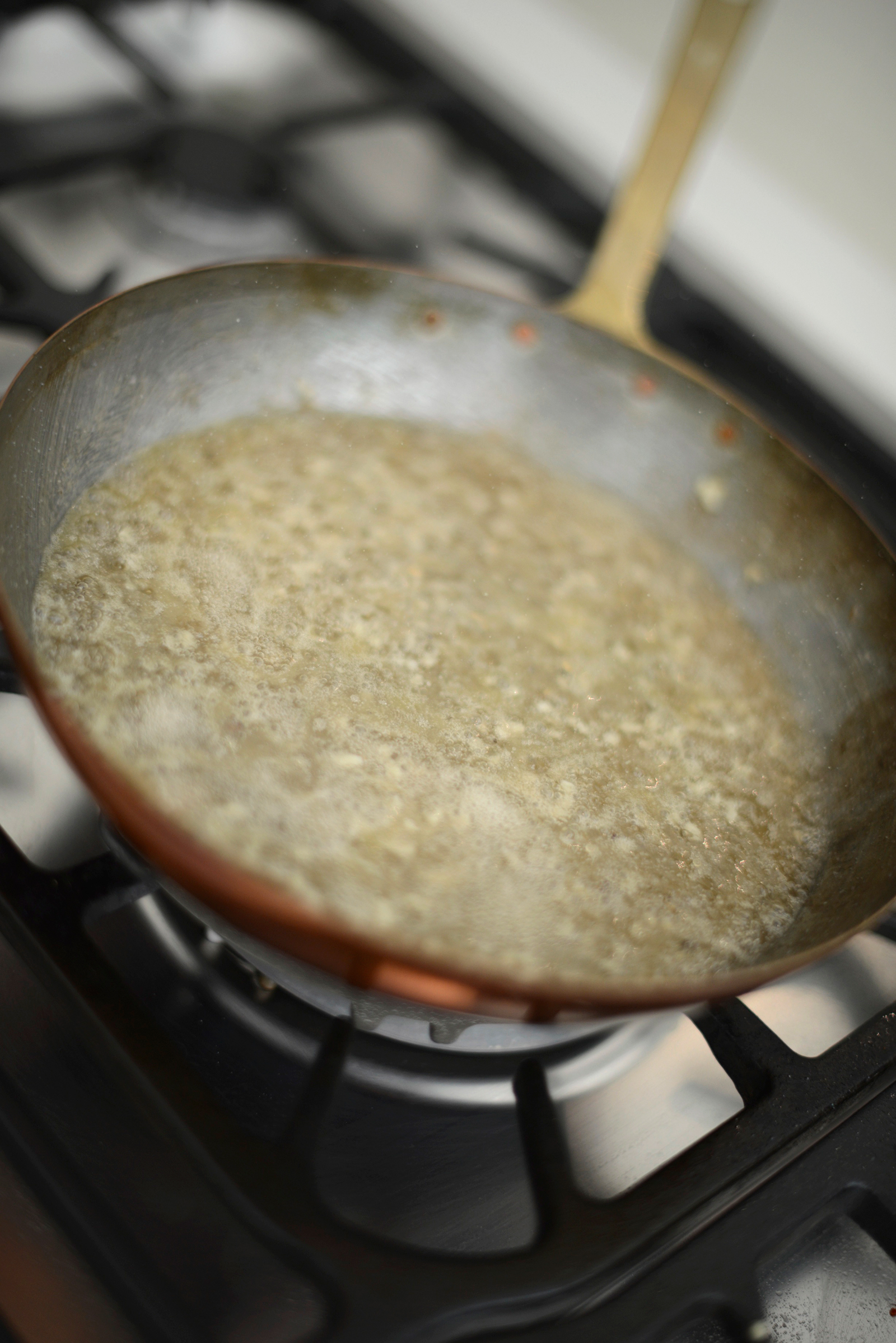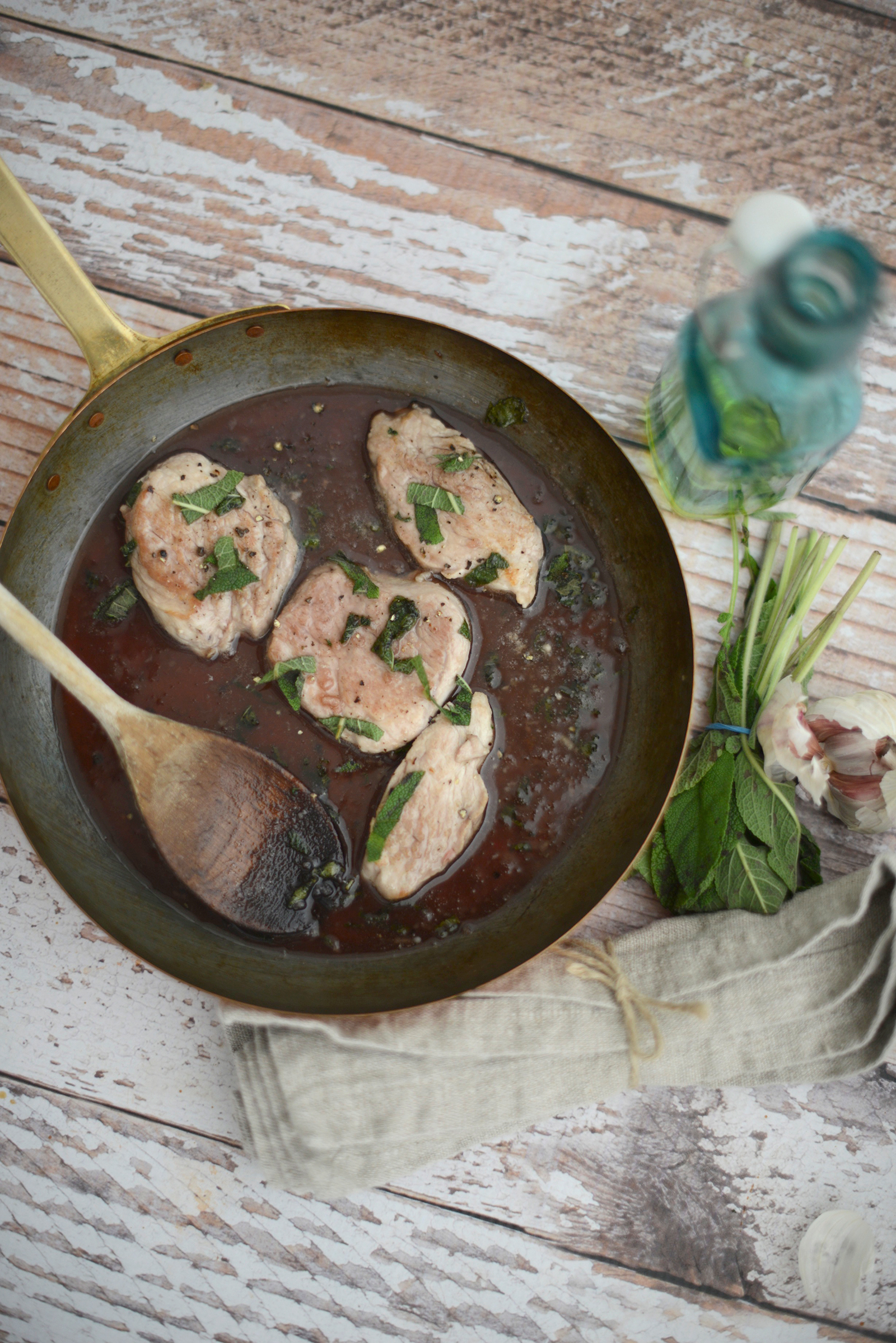 Tips…
 Prepare ahead up to and including stage 2. Go to stage 3 just before you are ready to serve.
Griddled asparagus with lemon
Loving all the fine asparagus, that's around at the moment. So quick and easy to griddle, season and drizzle with lemon juice. Also, try adding shavings of Parmesan cheese for an added extra.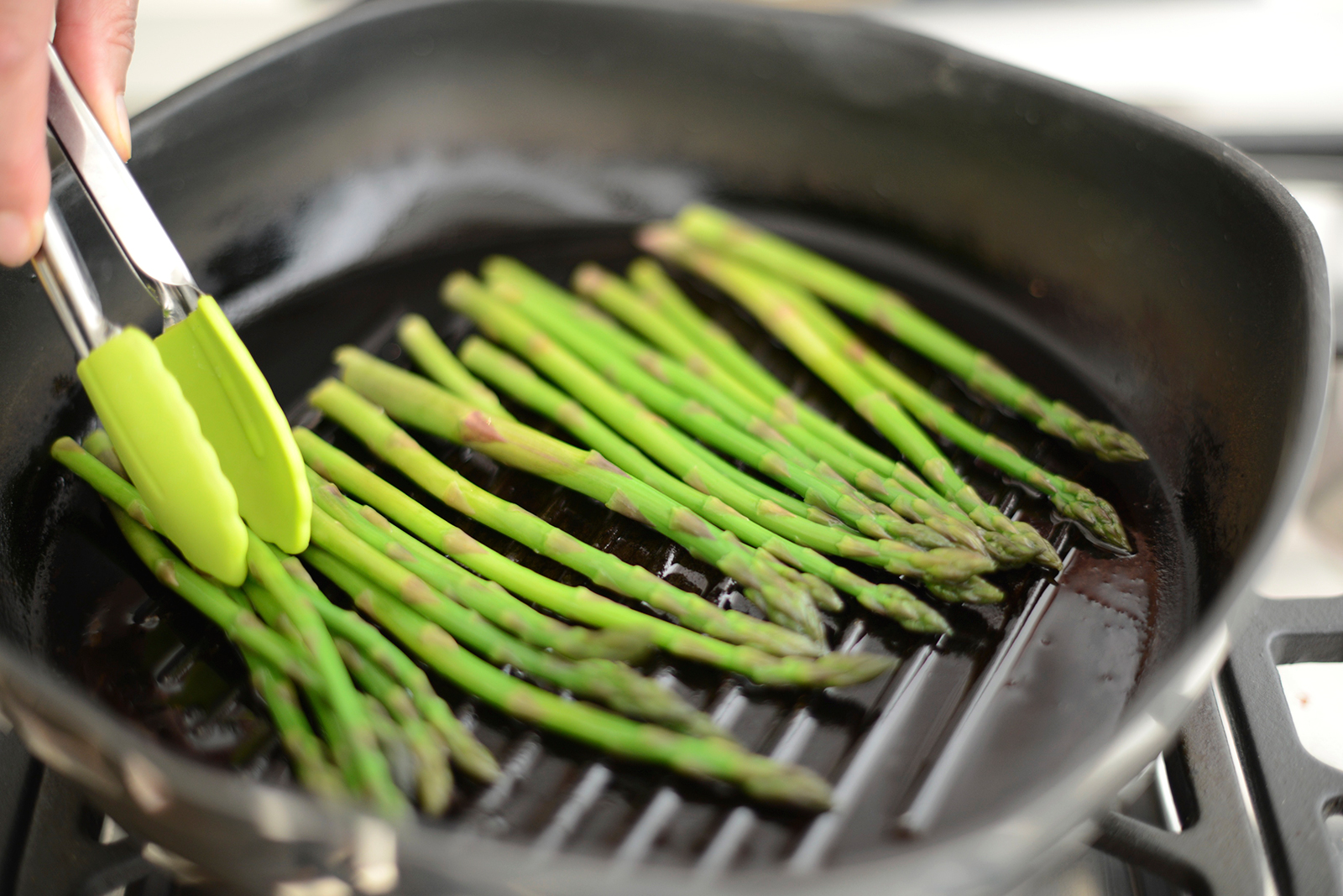 You've gotta love a griddle pan – this one is from John Lewis
You will need…
200g fine asparagus
1 tbsp olive oil
Juice of half lemon
Salt and pepper
Serves 4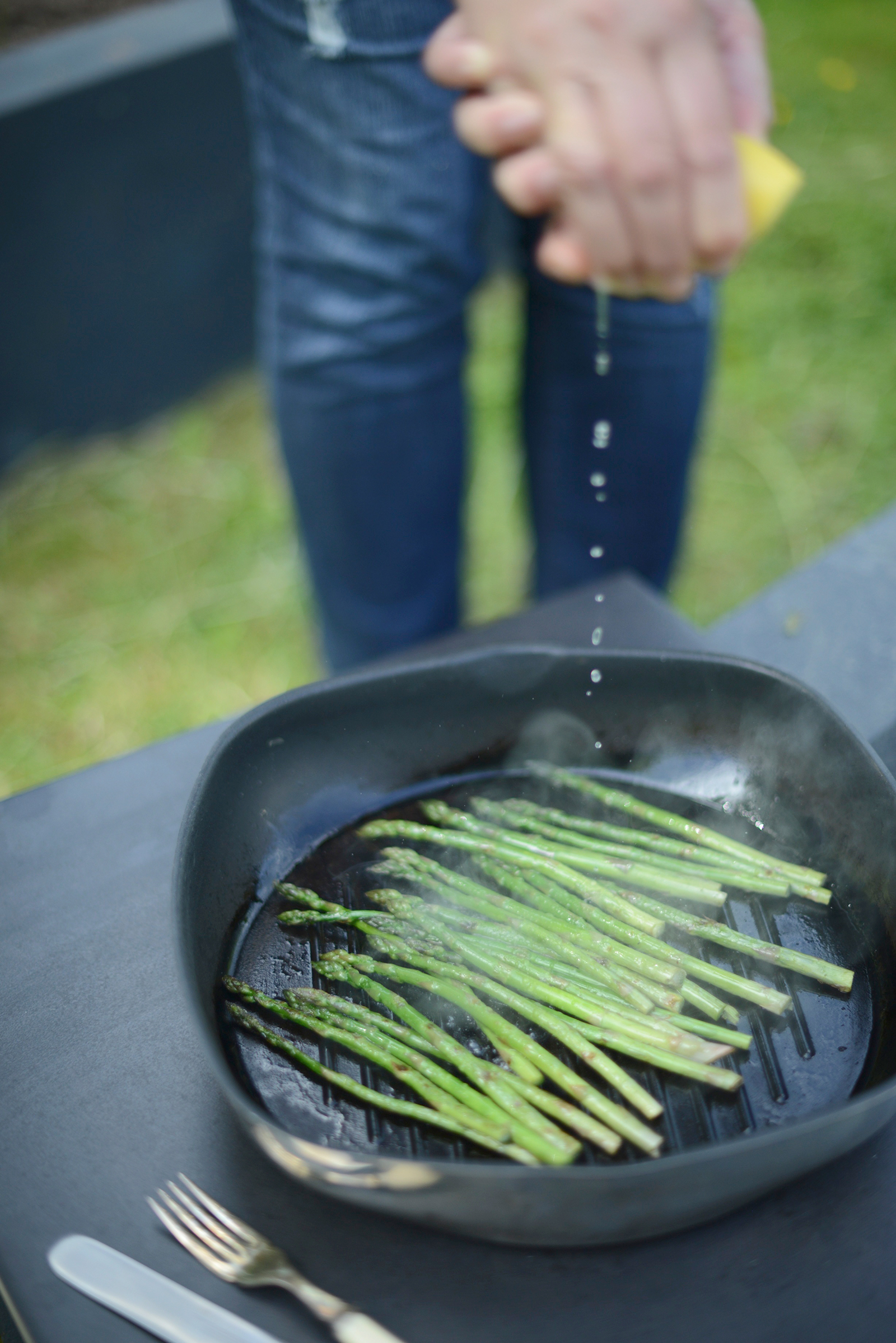 Here's what to do…
1. Remove any hard ends from the asparagus and steam for 1 minute. Place in a bowl of iced water to cool.
2. Heat the oil in the griddle pan, add the asparagus and cook until browned but still tender.
3. Season and drizzle with the lemon juice. Serve immediately.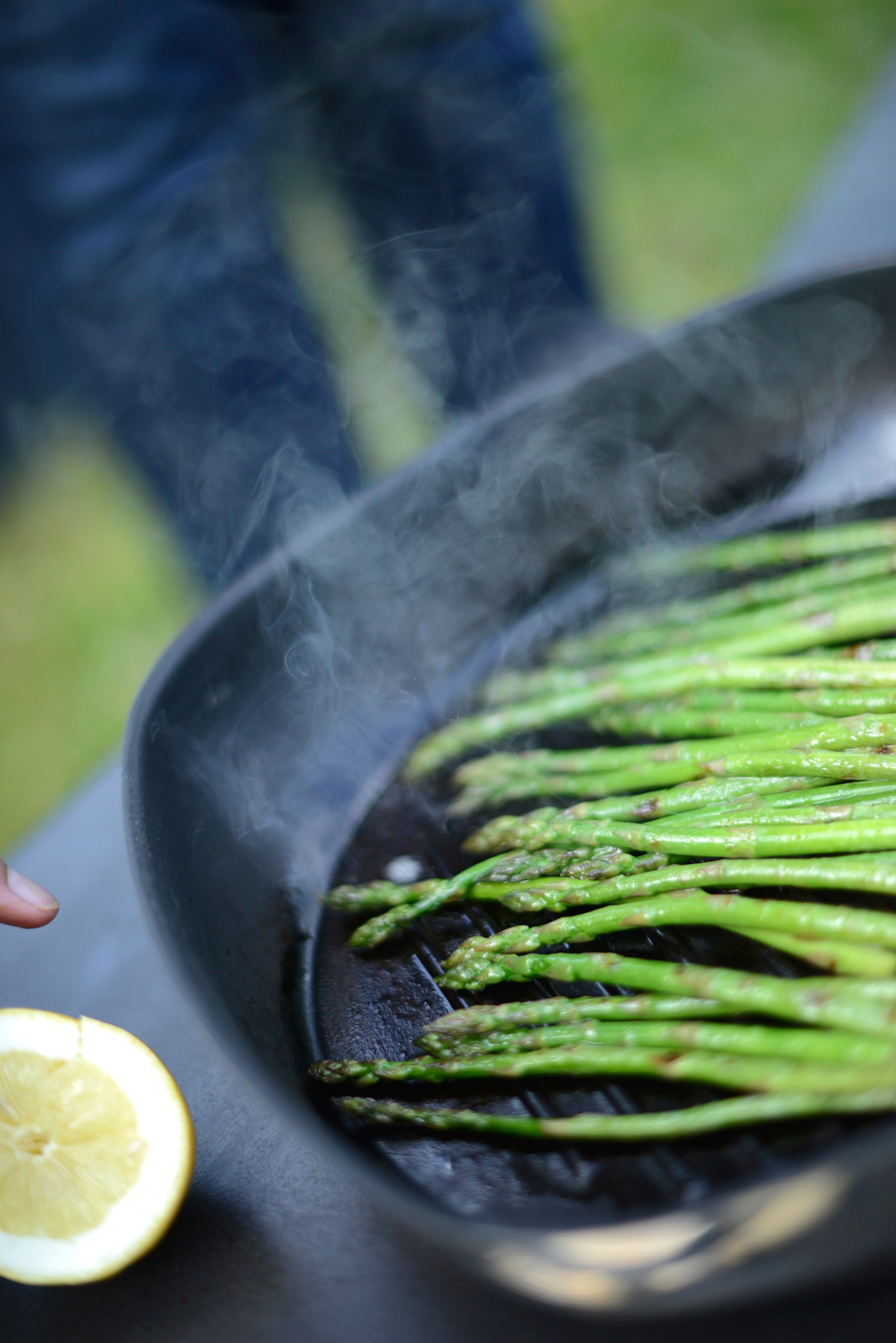 Tips…
 Plan ahead by blanching first and simply griddle when needed.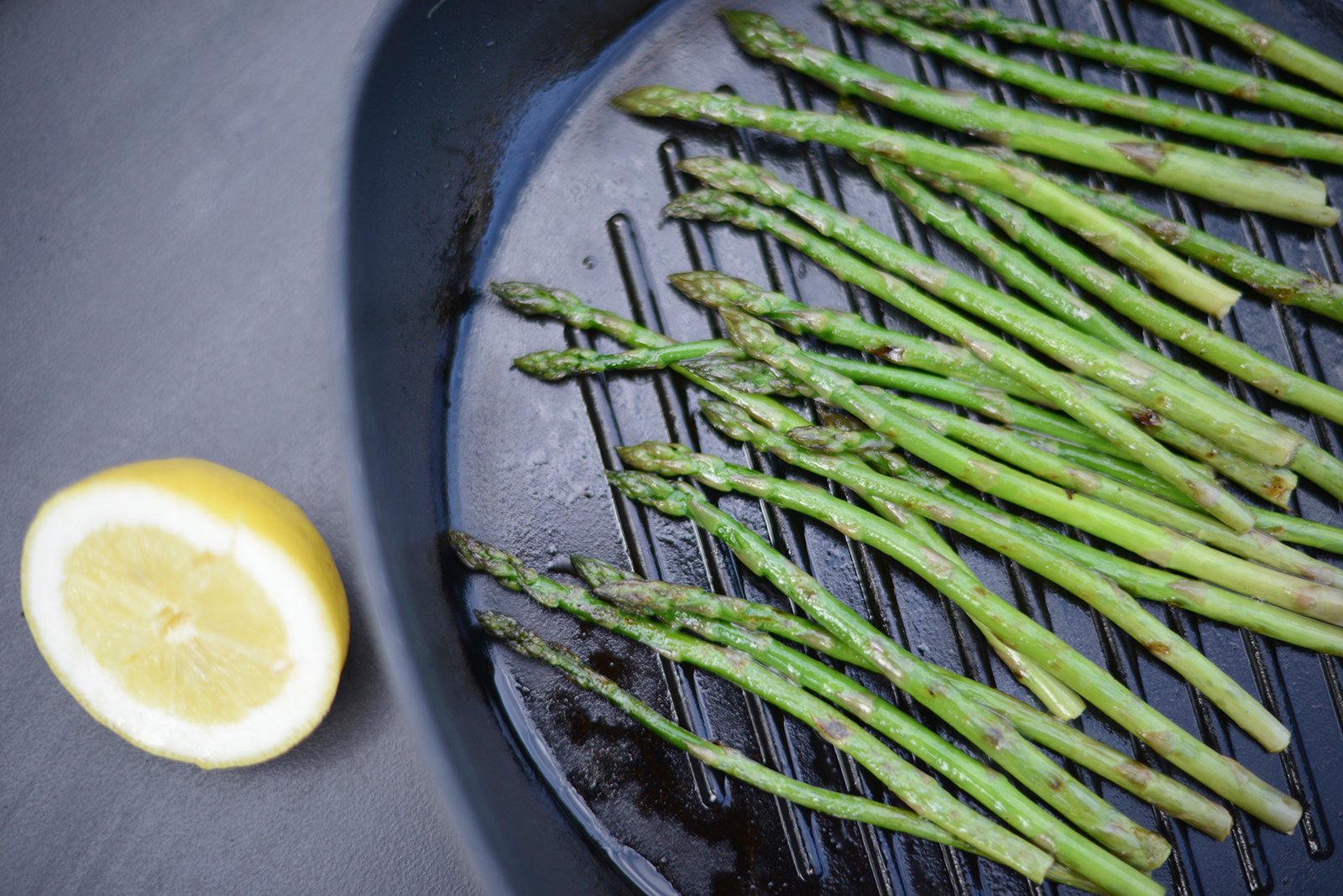 The weather is set to start heating up, so it's definitely al fresco dining time. Have a great weekend!

(Visited 23 times, 1 visits today)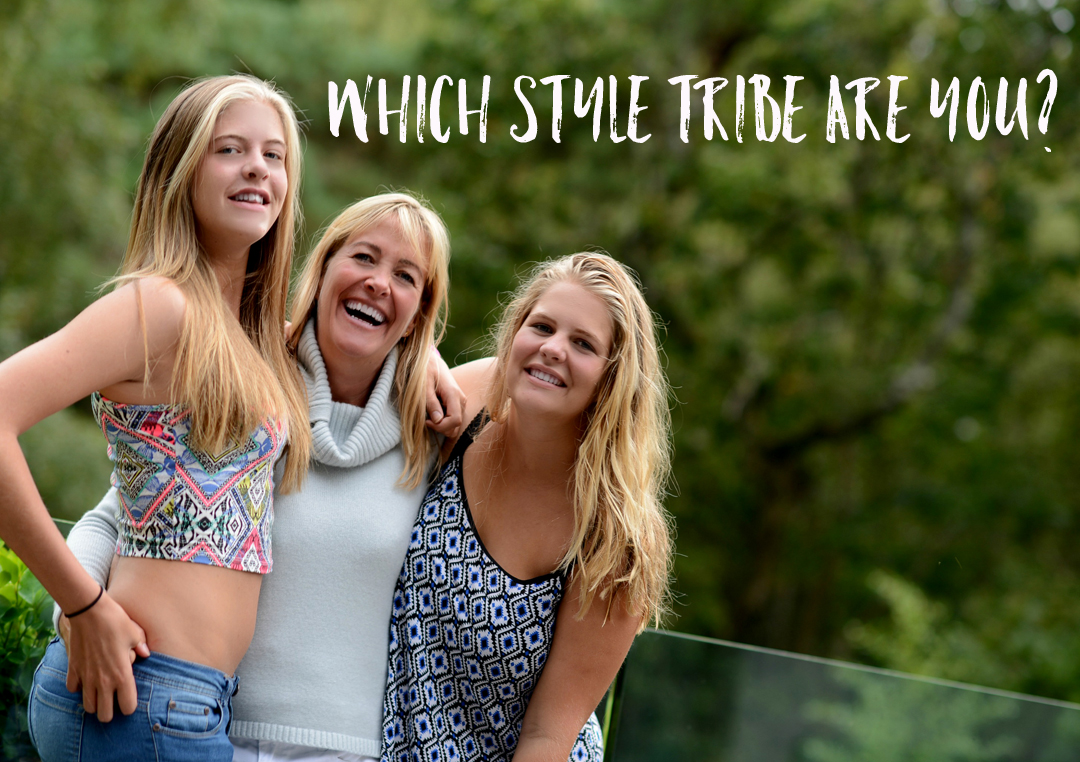 Style Tribe Quiz
Try our Style Tribes quiz to help figure out your Style ID
Get started with our free 5-minute style
tribes quiz - sign up to download