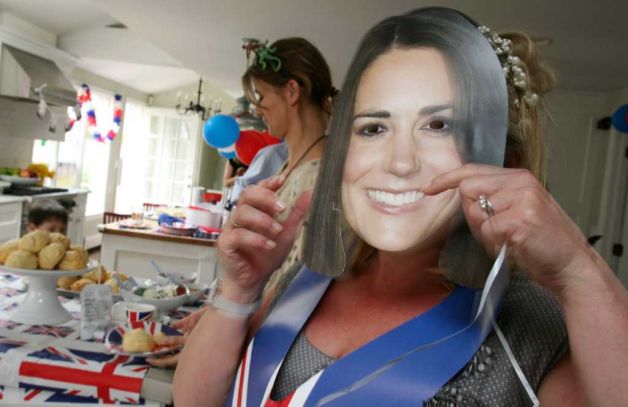 After rising at dawn to watch the real Royal Wedding live, what better place to go than another Brit's home to watch it all over again..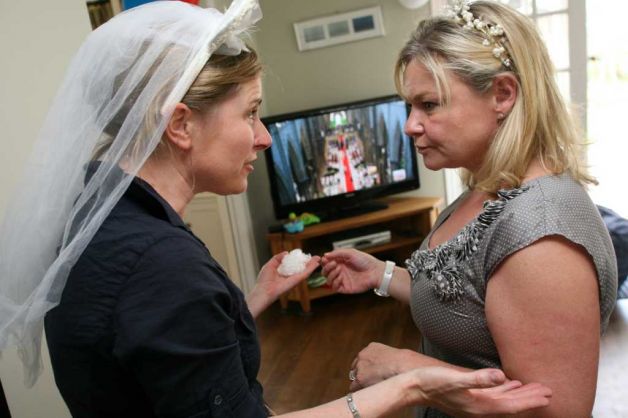 With classy Royal Wedding party kits, us ladies of Stepford partied the afternoon away and also made it to the local papers….
Here's a snippet from the article….
Before opening her Old Greenwich home to fellow British expats and American friends, Louise Underwood rose before dawn to watch the procession to Westminster Abbey and the ceremony, accompanied by her mom in England via Skype.
Underwood and her husband Andrew only moved to Connecticut three years ago, so their ties to home are strong. In fact, when Underwood was back in the UK earlier this month, she picked up a "deluxe" royal wedding party package, complete with William and Kate masks and Union Jack bunting.
Underwood and her friends gathered around the TV, commenting on Middleton's lacy Alexander McQueen gown and her composure in front of the huge crowd.
Sara Delaney, a Brit who has also lived in Greenwich for three years, was up at 5 a.m. to update her fashion blog and keep up with royal wedding Twitter posts. She gave a thumbs up to the dress.
"I think it was very conservative, but feminine, but did hit the right tone," said Delaney, who sported a large white fascinator headpiece. "She looked like a queen — or a queen-in-waiting."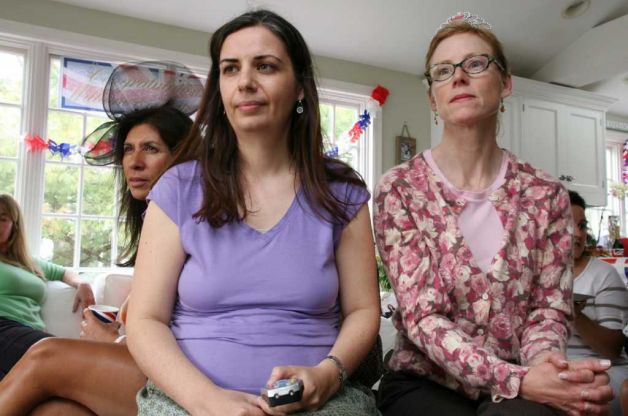 Read more: http://www.greenwichtime.com/local/article/Royal-wedding-madness-sweeps-the-other-Greenwich-1359098.php#ixzz1L1CrbXeJ
(Visited 8 times, 1 visits today)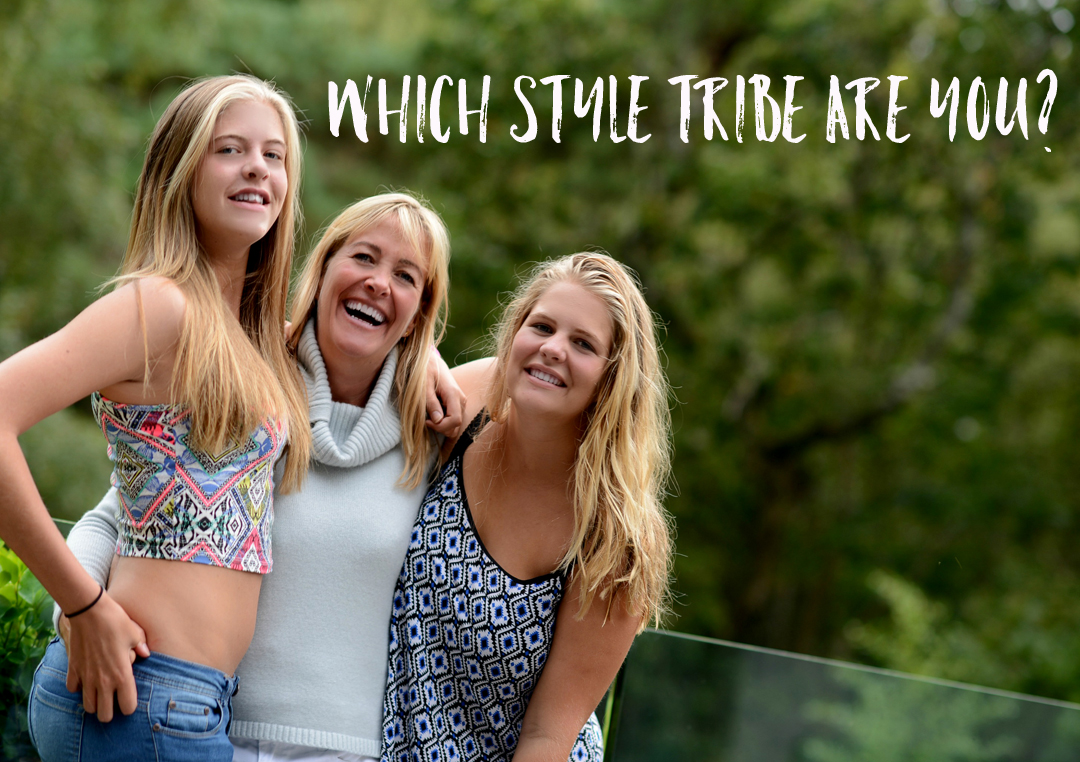 Style Tribe Quiz
Try our Style Tribes quiz to help figure out your Style ID
Get started with our free 5-minute style
tribes quiz - sign up to download