Scrumpy Chicken Recipe with Ruby & Kind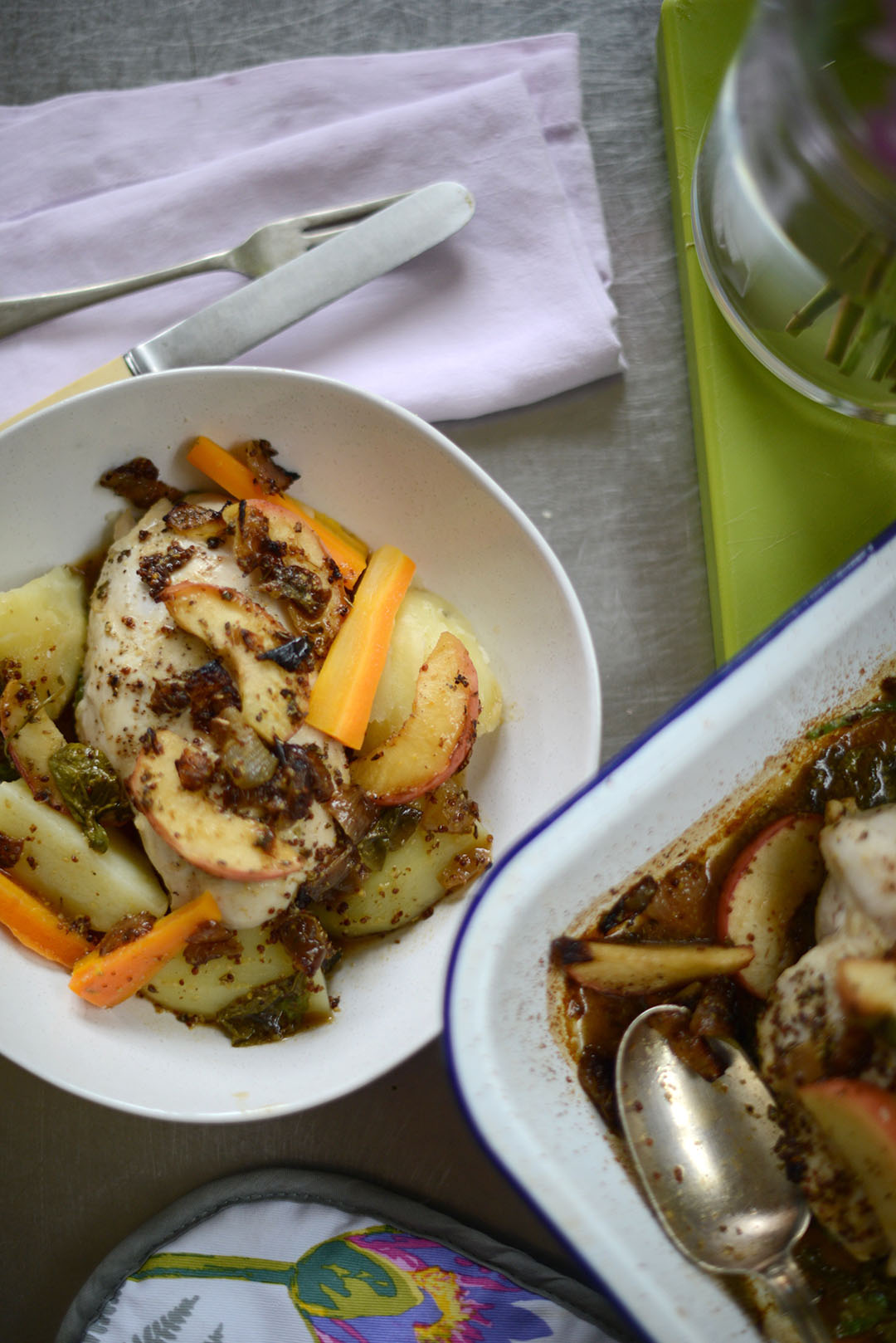 Well, it's been a bit of a week in Blighty! So we thought this weekend we'd pop a classic Brit dish on our recipe list, so whether you were an innie or an outy, you can still benefit from this easy to follow scrumpy chicken recipe.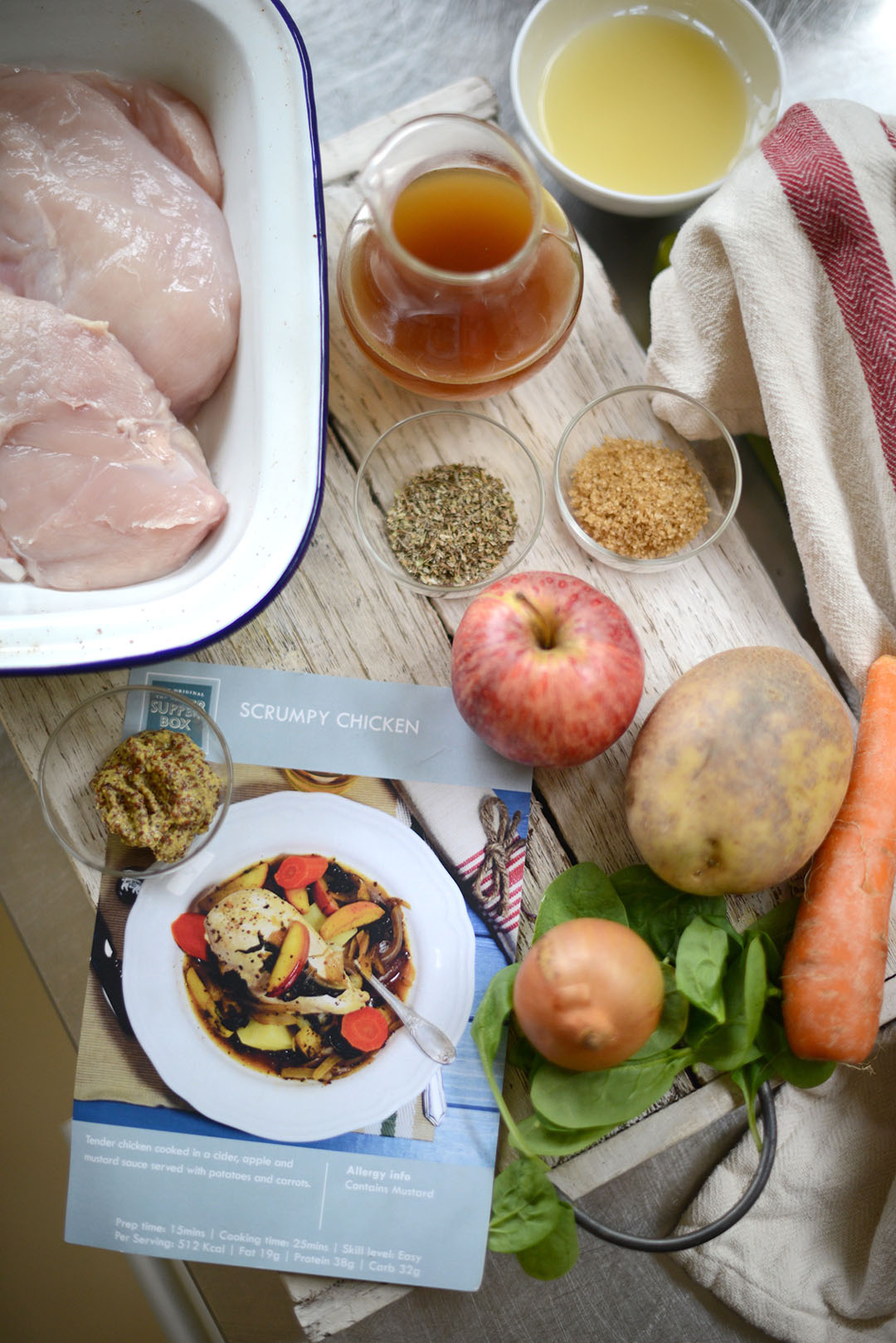 You will need…
2 chicken breast
100ml cider
1 tea spoon dried oregano
1 apple
1 chicken stock cube
1 small onion
1 tablespoon of brown sugar
10g whole grain mustard
40g baby leaf spinach
2 carrots
200g potatoes
Serves 2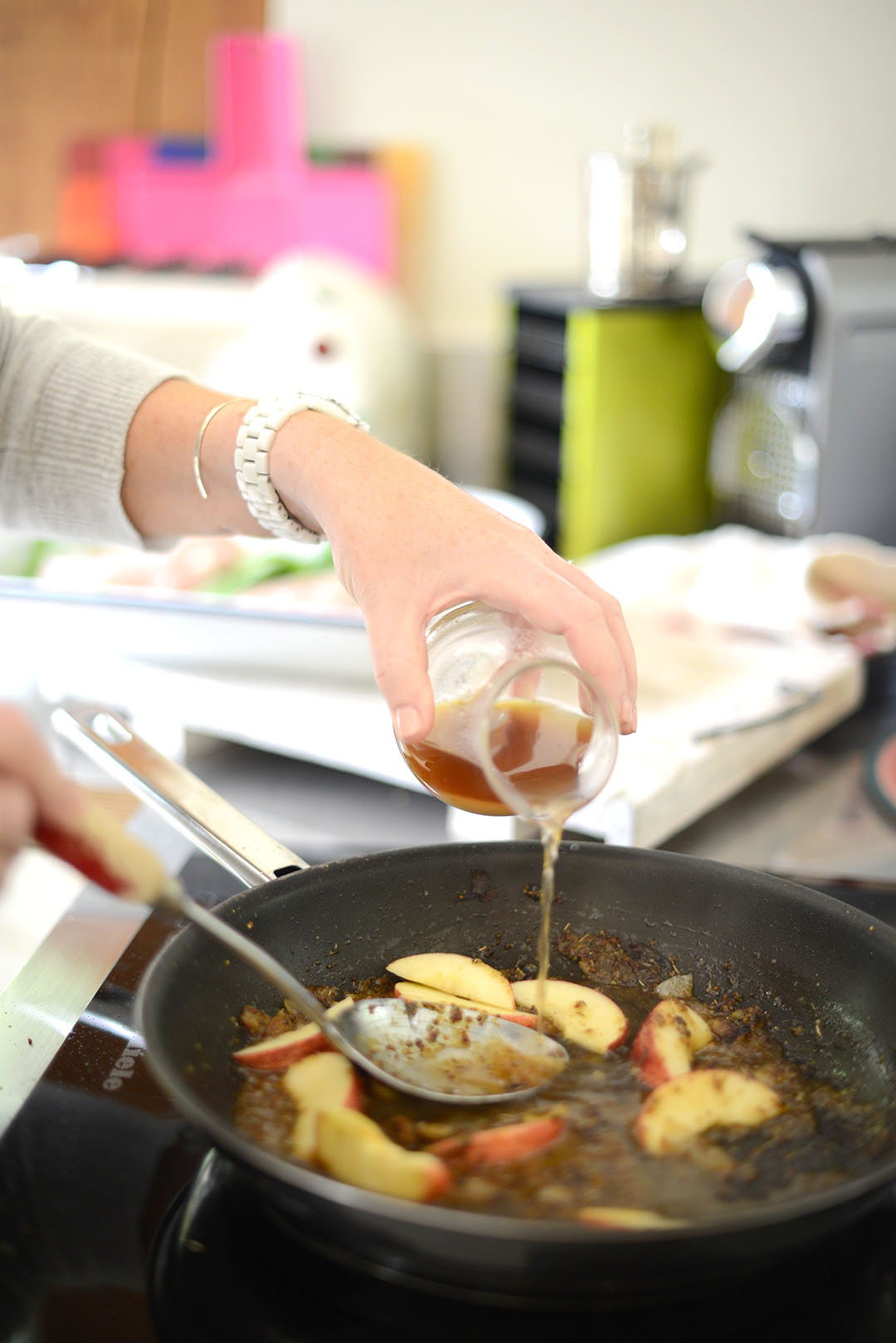 Here's what to do…
Pre-heat an oven to 210c / fan 200c / gas mark 5
Peel and roughly chop the onion. Add to the pan with a glug of olive oil and sauté over a high heat until soft
Add the brown sugar, lower the heat to medium and cook for a further 3 minutes stirring all the time
Add the cider, wholegrain mustard, and oregano and cook for a further 3 minutes
Cut the apple into wedges, remove the core and add to the pan
Mix the chicken stock with 100ml of hot water per person and add to the pan
Place the spinach in the bottom of an oven proof dish and lay the chicken over the top before seasoning with salt & pepper
Carefully pour over the cider sauce from the pan and place the dish in the oven for 18 minutes
Peel and cut the potato into quarters and steam or boil for 15 minutes
Peel and slice the carrots and steam or boil for 6 minutes
Place the potatoes in a bowl, add the chicken on top and pour over the sauce and carrots before serving.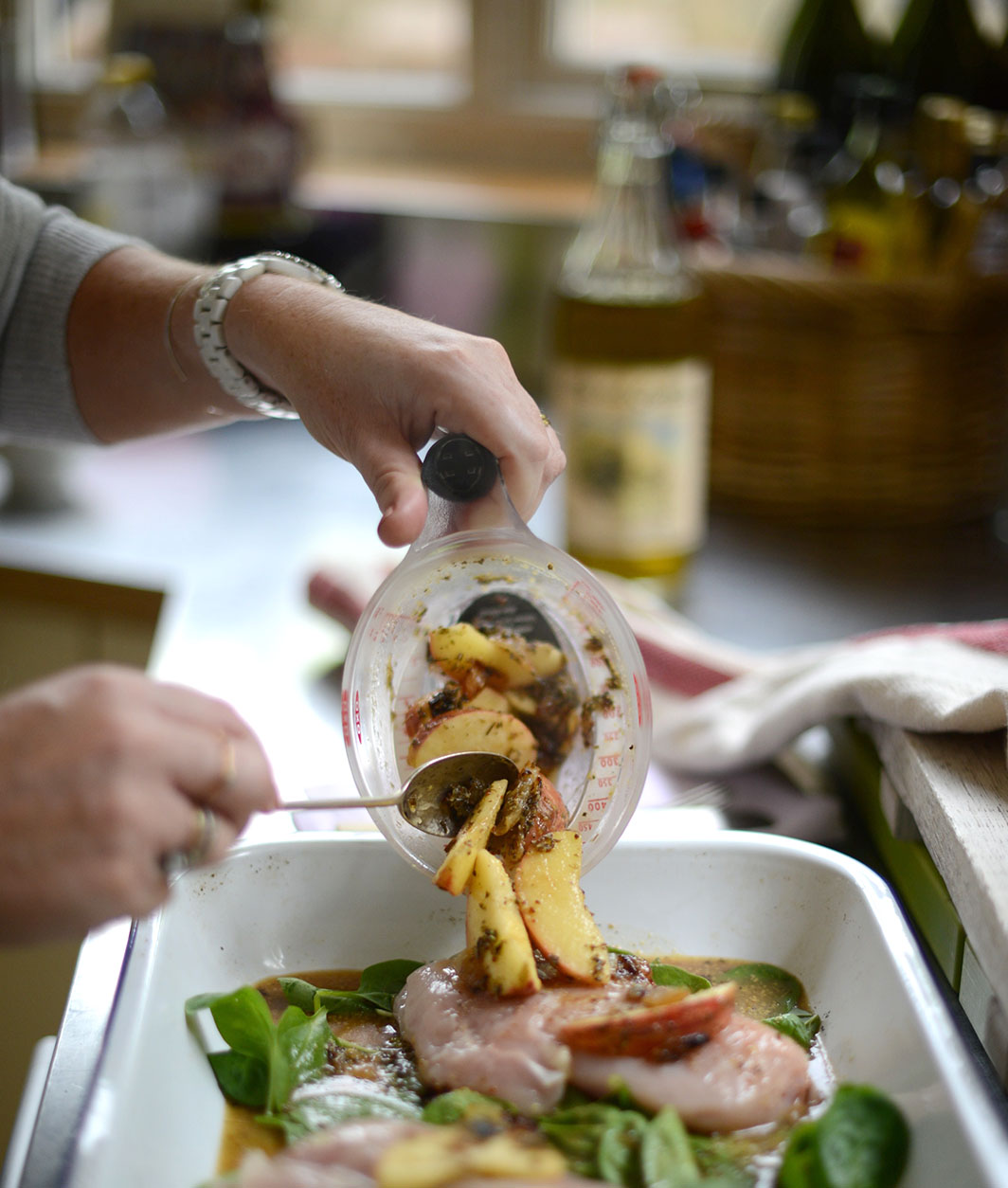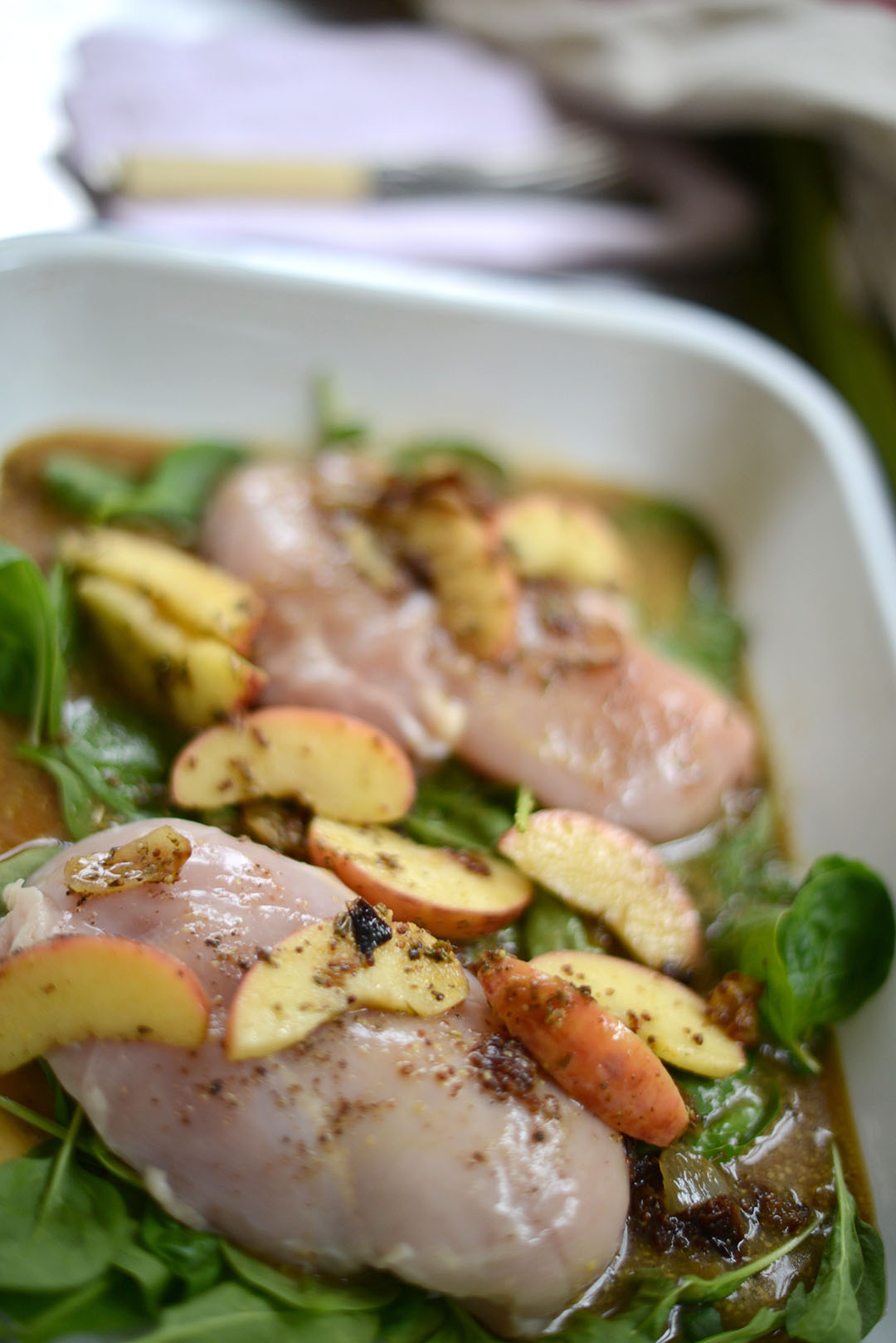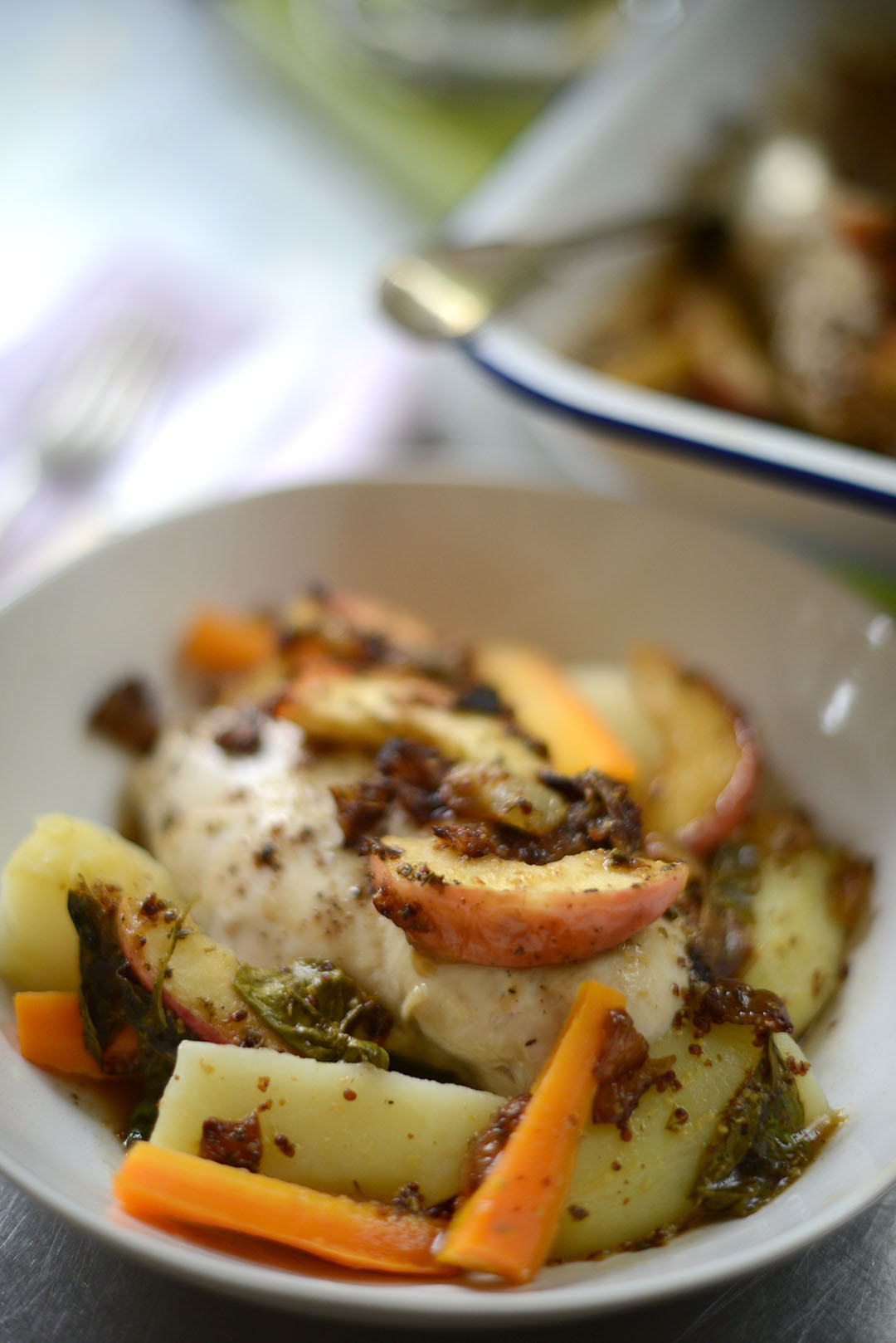 For more yum recipes and ingredients delivered to your door check out Ruby & Kind, or The Original Supper Box Company.
(Visited 117 times, 1 visits today)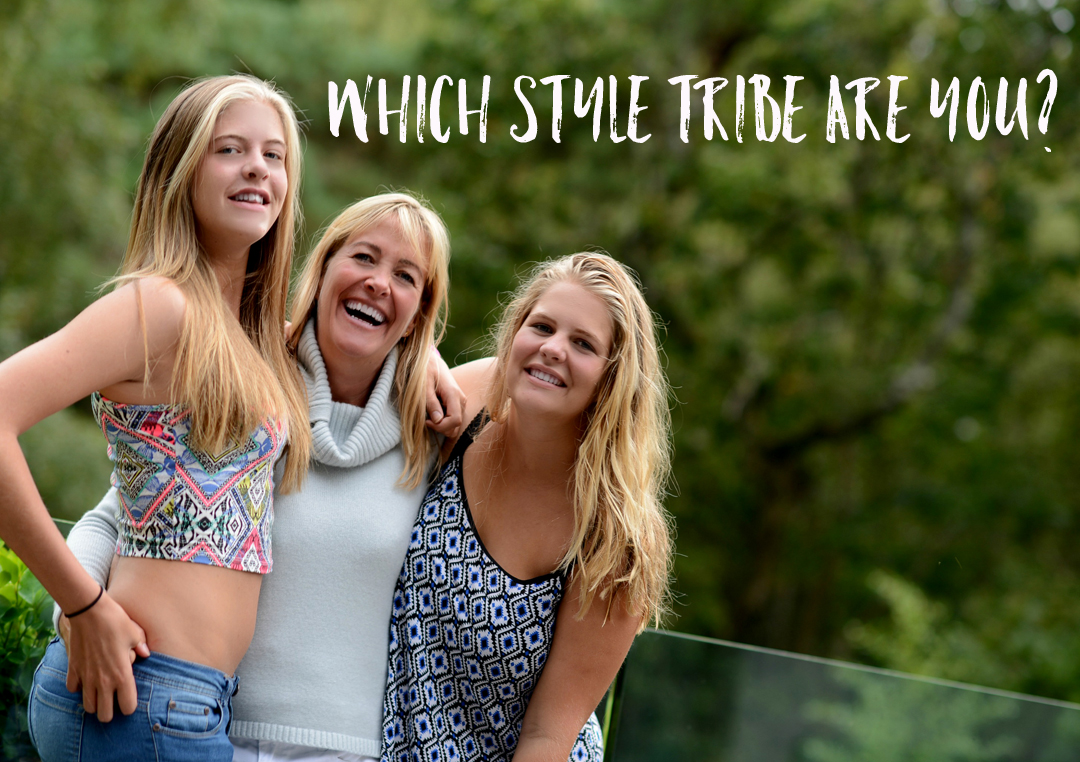 Style Tribe Quiz
Try our Style Tribes quiz to help figure out your Style ID
Get started with our free 5-minute style
tribes quiz - sign up to download