The New Season Slogan Tee You Need.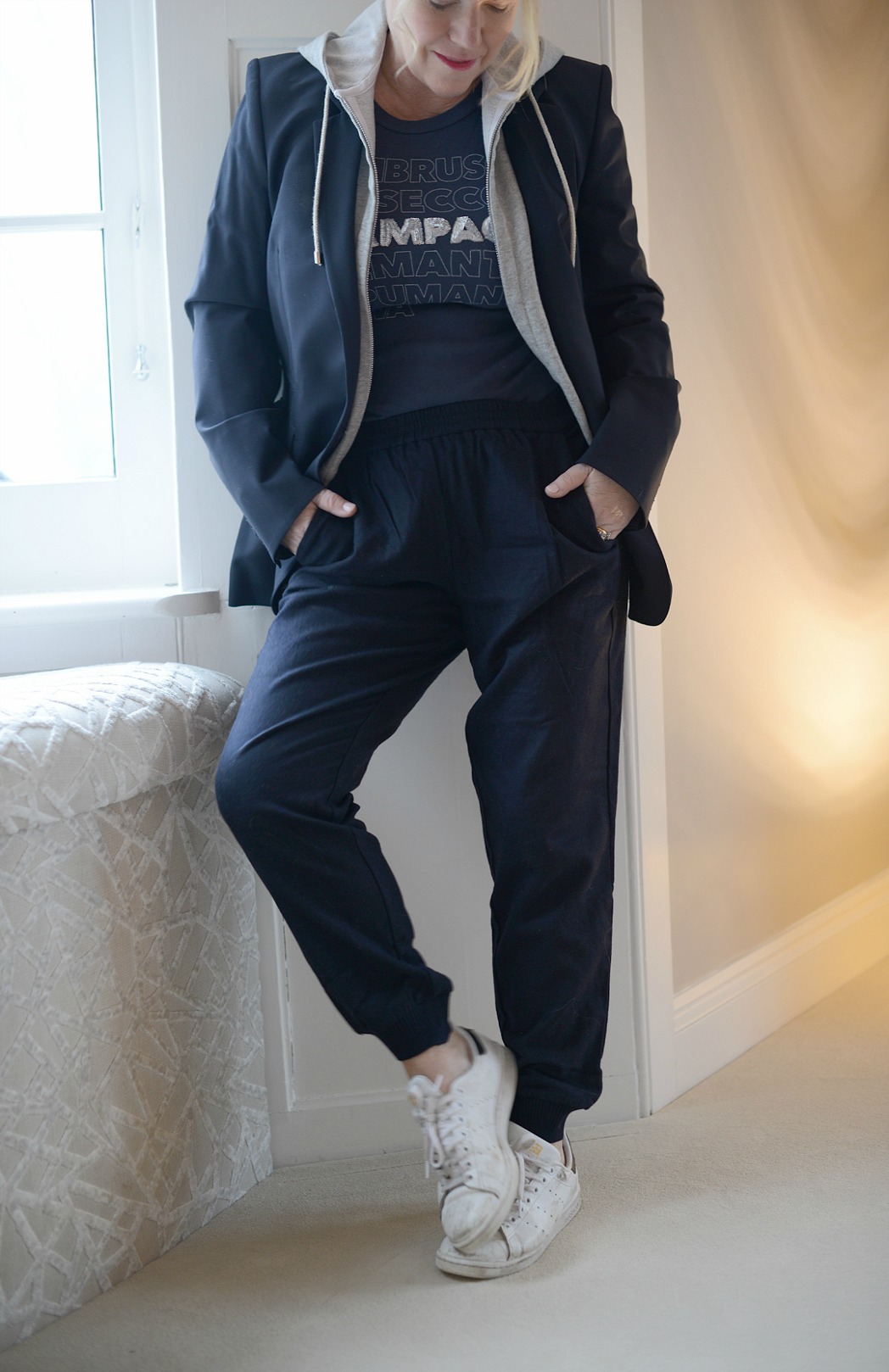 Although the slogan tee trend has been bubbling under for the past few seasons, this season is the one where it goes mainstream, and if you haven't got at least one in your outfit armoury, you are missing the boat. The slogan tee is the perfect outfit mixer. It can segue you through the weekend working your off-duty look, whilst it has now also become totally acceptable when paired with some office attire and yes, can even be a triple threat and perk up a dull old cocktail look.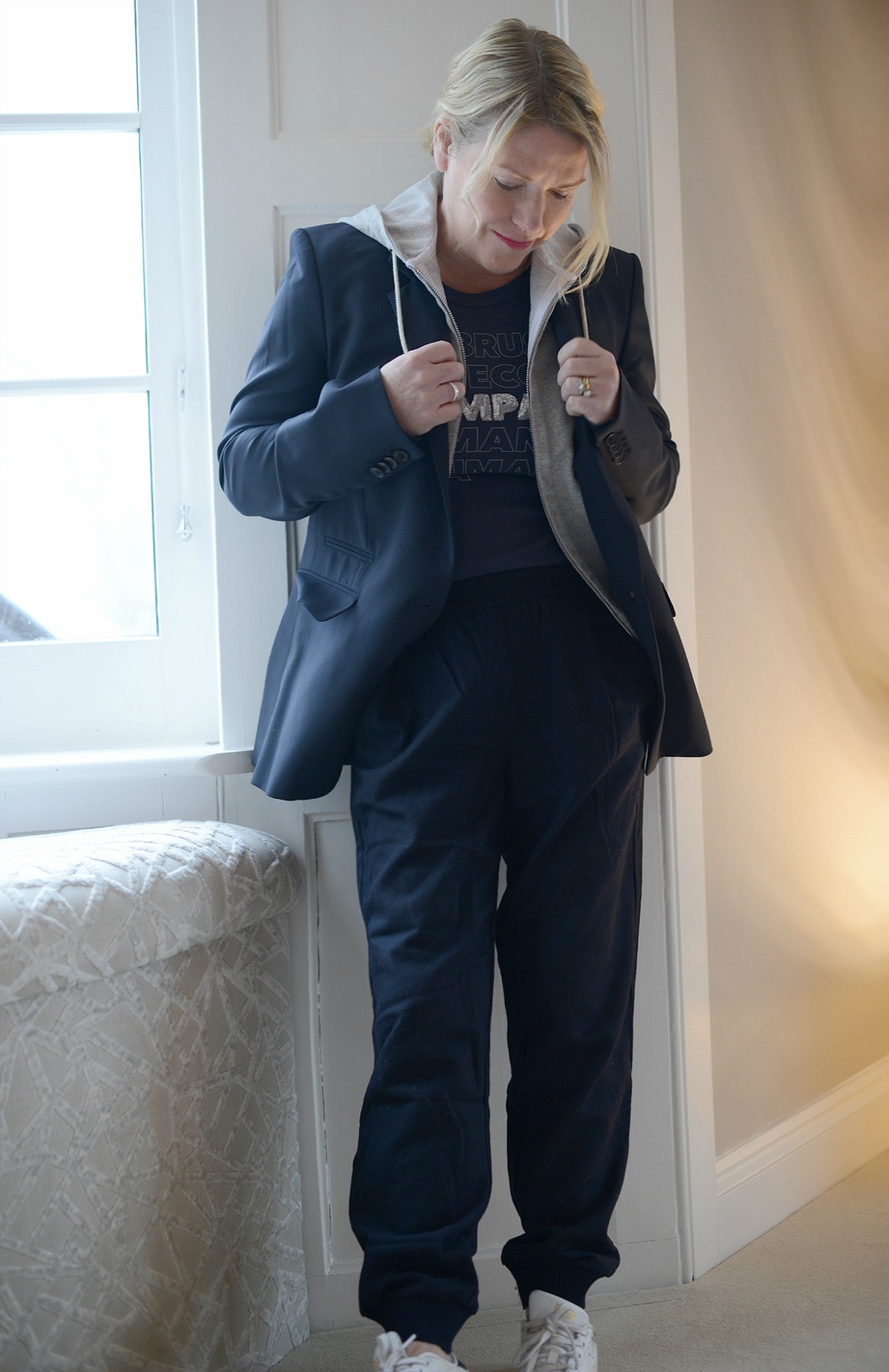 During the chillier months, if I'm not going all out slogan knit (yes that's a thing too, and you can read all about that here), I like to wear my slogan tee as a layering piece. Here I've got it on under a Veronica Beard Dickey Blazer (more on this amazing idea in a later post), Hush Ashley trousers and good old Stan Smiths (which are in fact no.3 kids but he was out so don't tell him)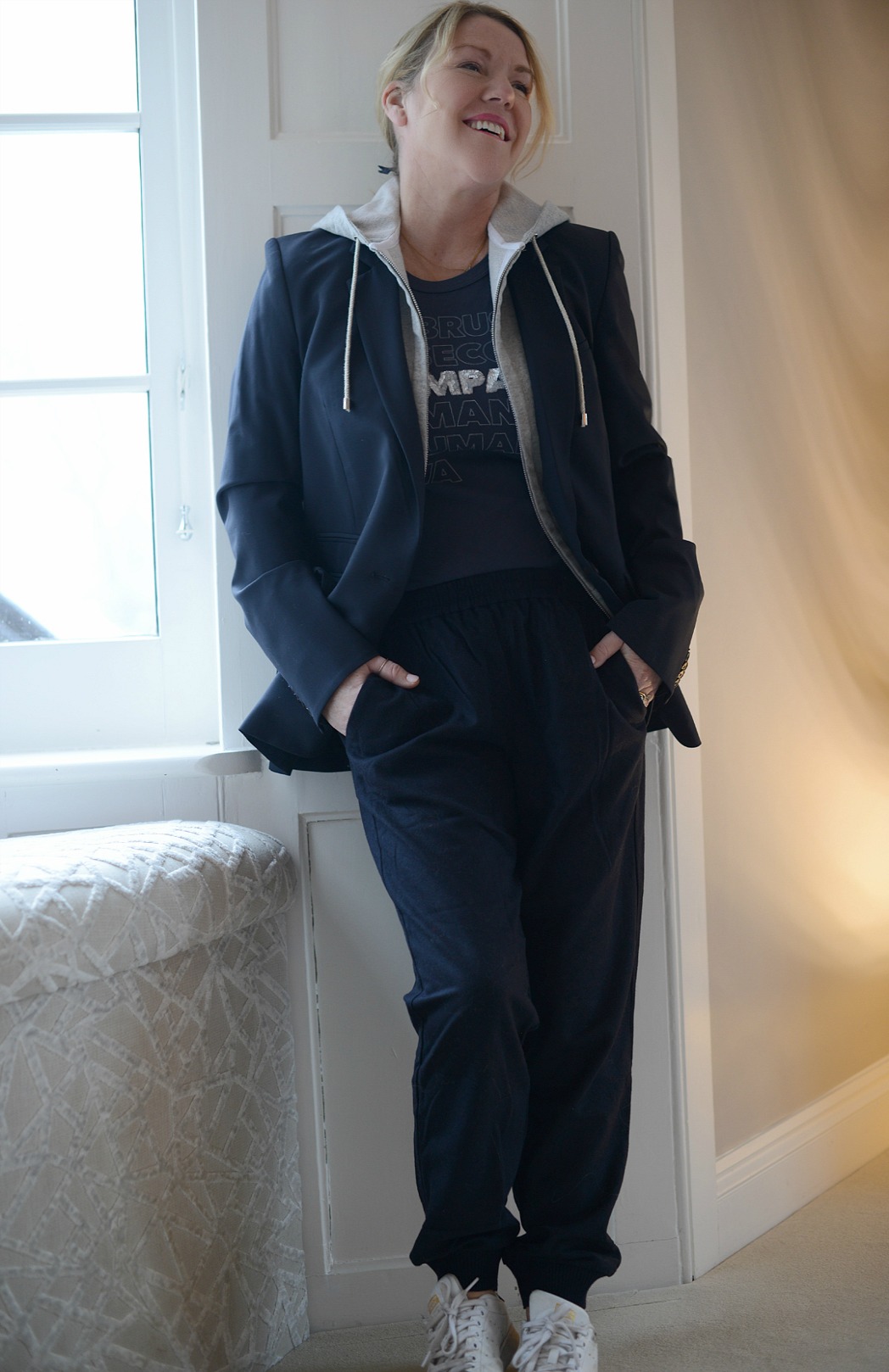 Veronica Beard jacket & hoodie combo, J.Crew slogan tee, Hush Ashley trousers, Stan Smiths.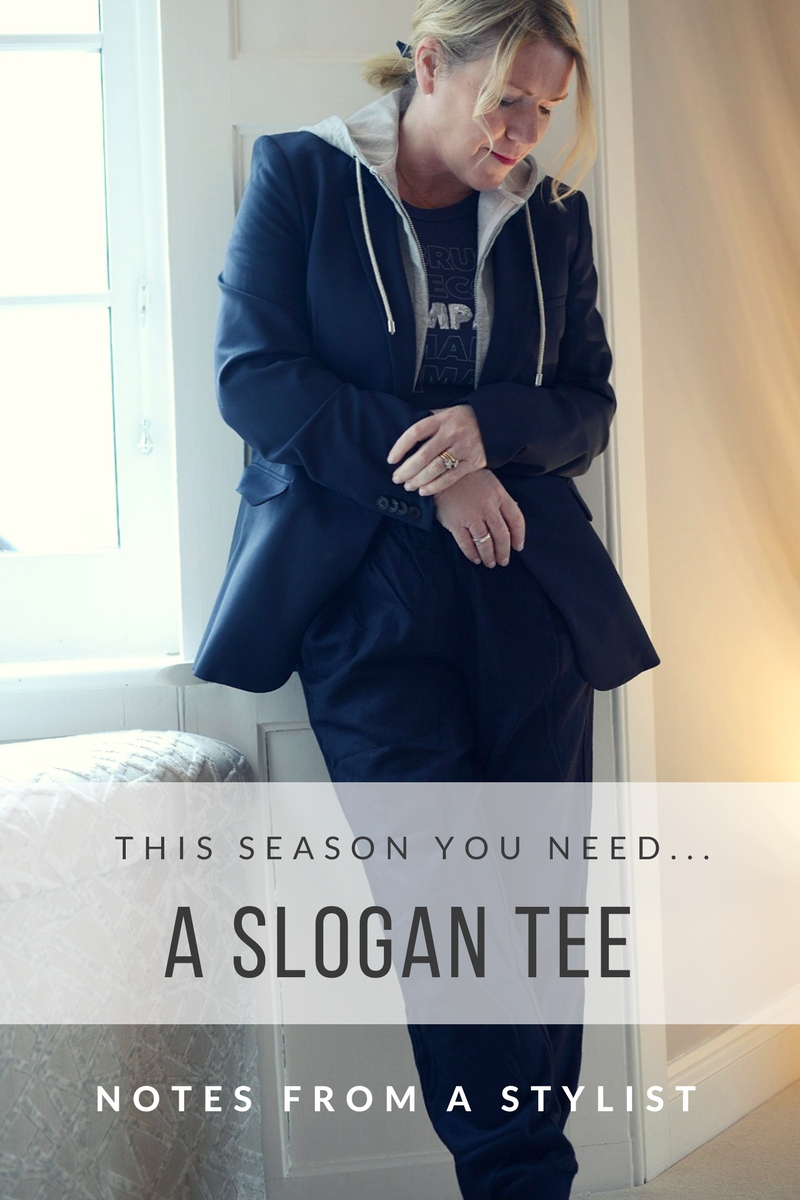 3 Ways to Wear your Slogan Tee
So, the slogan tee is not just for the weekend. It's easy to pimp it up to suit the office and an evening out. Think dressed down for the weekend and then amp up your style with a new season pencil skirt and blazer for work, or some satin cargo pants and a Chanel-style crop tweed jacket, and you will have the look nailed.
Slogan tee… where to shop.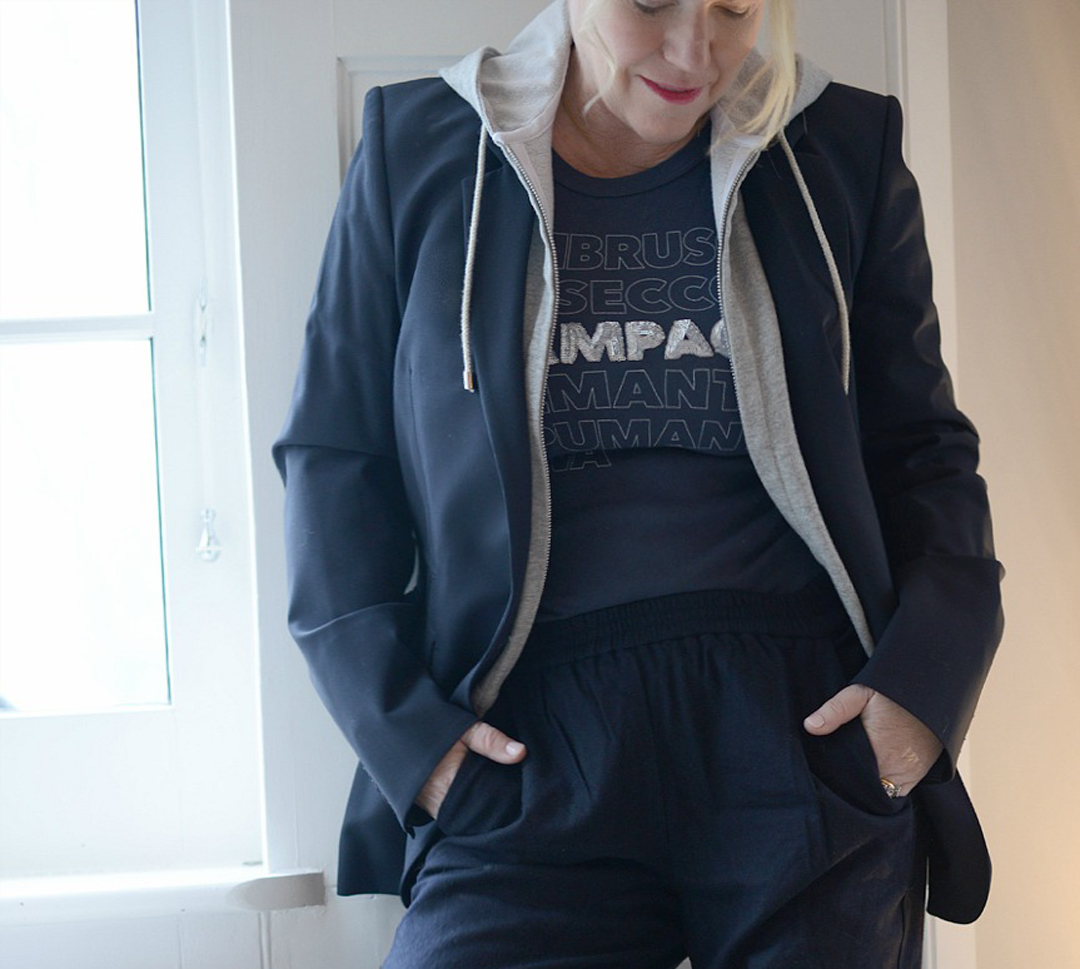 You can sport your tee with a shout or indeed a whisper; there are plenty of choices out there. Just ensure you match up a nod to your colour choice somewhere else in your outfit like an accessory or two to finish up your look. Here are some of my faves out there right now. Click the images to shop.

I've added this post to the fab Not Dressed as Lamb #SaturdayShareLinkup by Catherine Summers – you can find loads of other great reads in one spot – pop over for a read.
(Visited 328 times, 1 visits today)