Spicy prawns with spaghetti recipe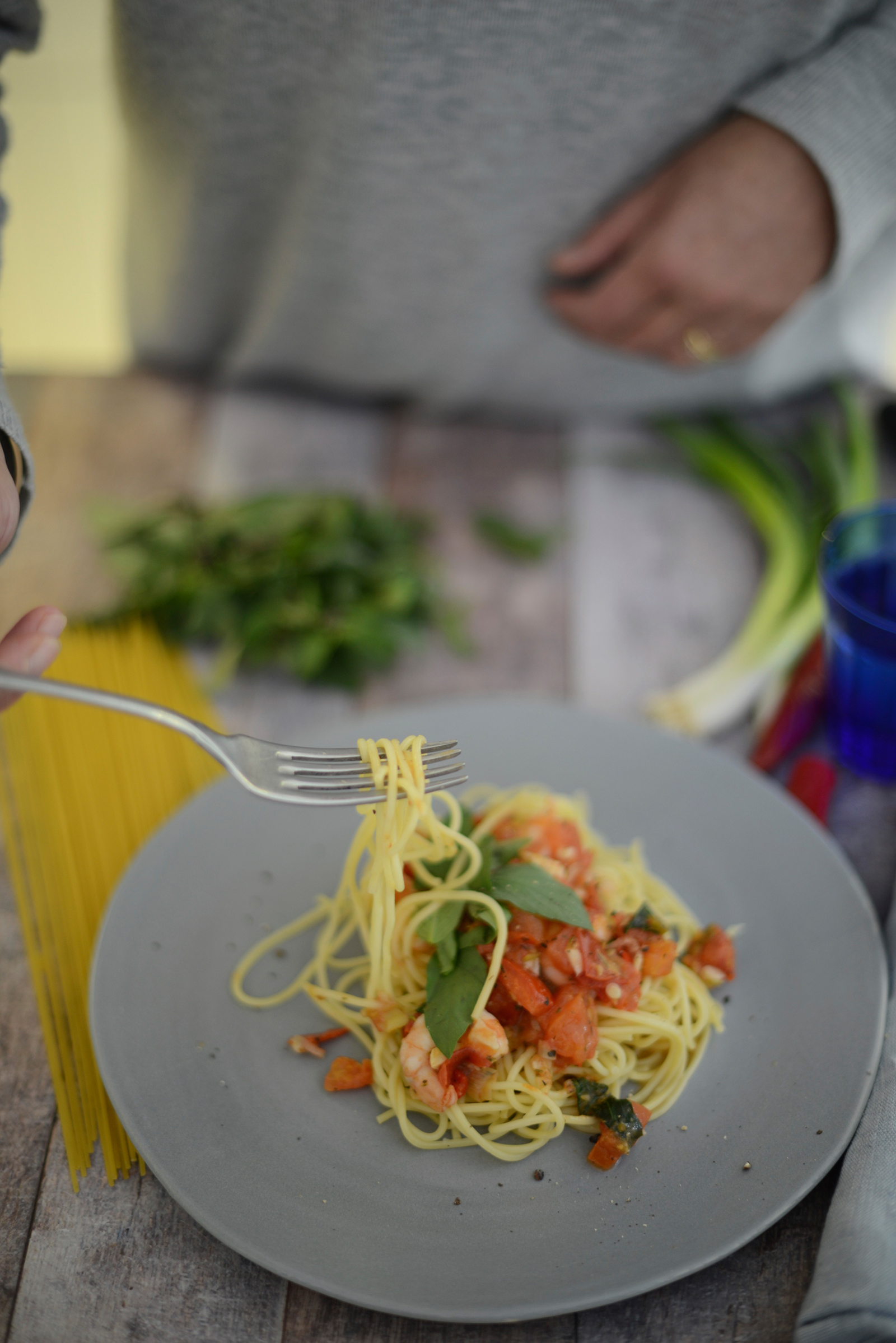 We all find ourselves running out of time in the run up to Christmas and are always in need of tasty, speedy food! My spicy prawns with spaghetti recipe  is a wonderfully flavoured quick and easy recipe which works equally well as a light lunch or supper dish.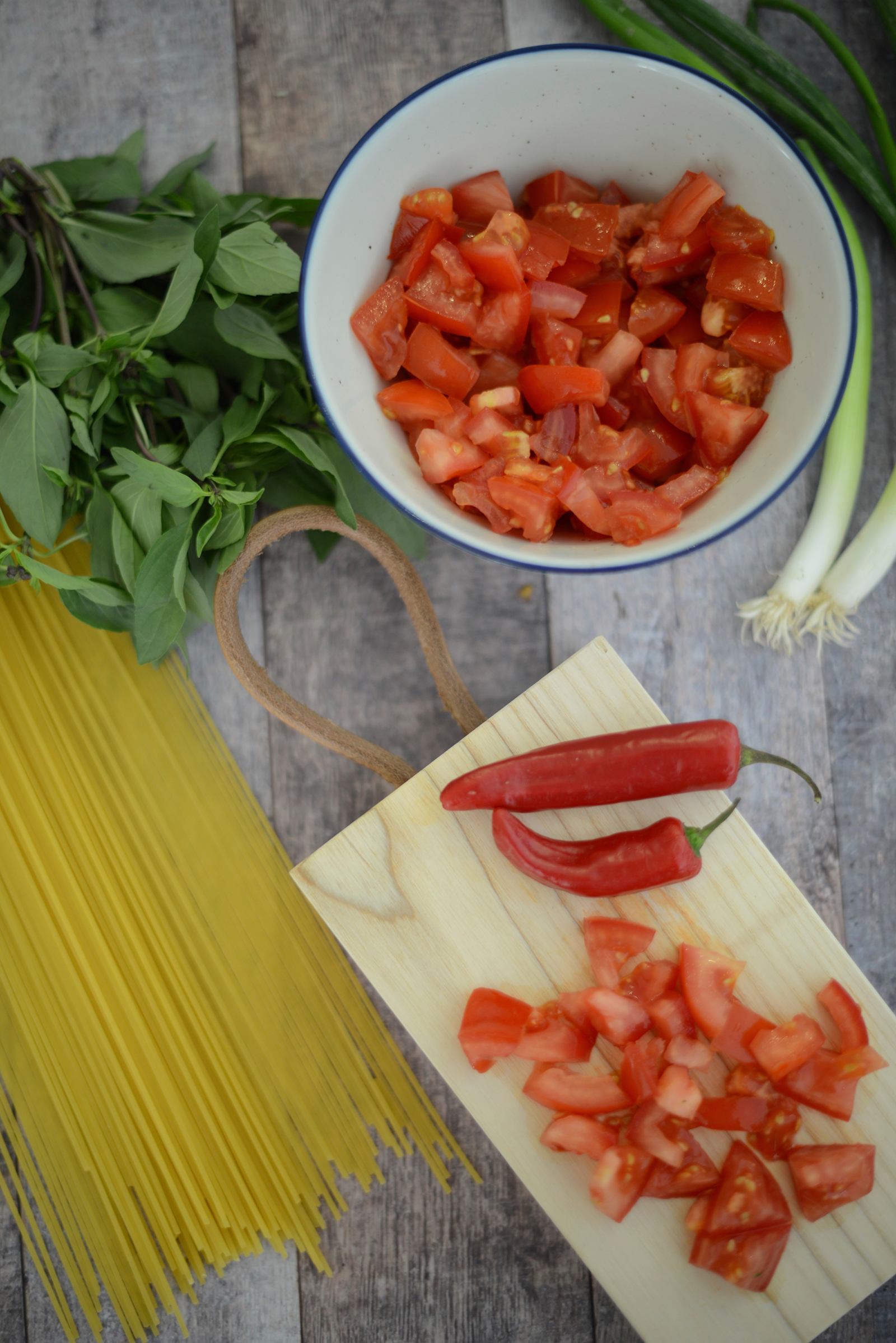 Designers Guild small herb block
You will need…
225g raw peeled jumbo king prawns
Fresh or dried spaghetti
1 tbsp olive oil
2 garlic cloves, crushed
1 red chilli deseeded and chopped
2 spring onions chopped
6 tomatoes, chopped or 400g tin chopped tomatoes
2 tsp dried Italian seasoning
2 tbsp white wine
1 tsp sugar
1 handful fresh basil
Juice and zest half lemon
Serves 4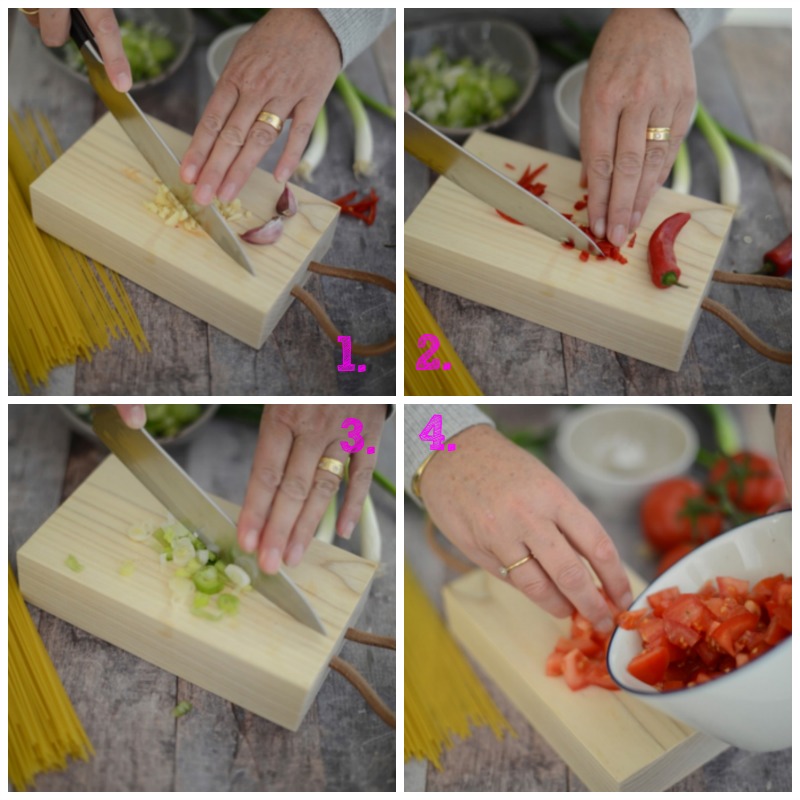 Here's what to do…
Heat the oil and add the garlic, chilli and spring onions cooking for about 2 minutes.
Add the fresh chopped tomatoes or tinned, white wine, Italian seasoning and sugar. Cook for about 5 minutes and season well.
Boil a pan of salted water and add spaghetti, cooking times varying depending on if you are using fresh or dried pasta.
Add the prawns and lemon zest to the tomato mixture, and heat for about 5 minutes until the prawns are cooked and turn pink. Stir in half of the basil leaves.
Serve the prawn sauce on a bed of pasta, sprinkle with remaining basil and sprinkle with lemon juice.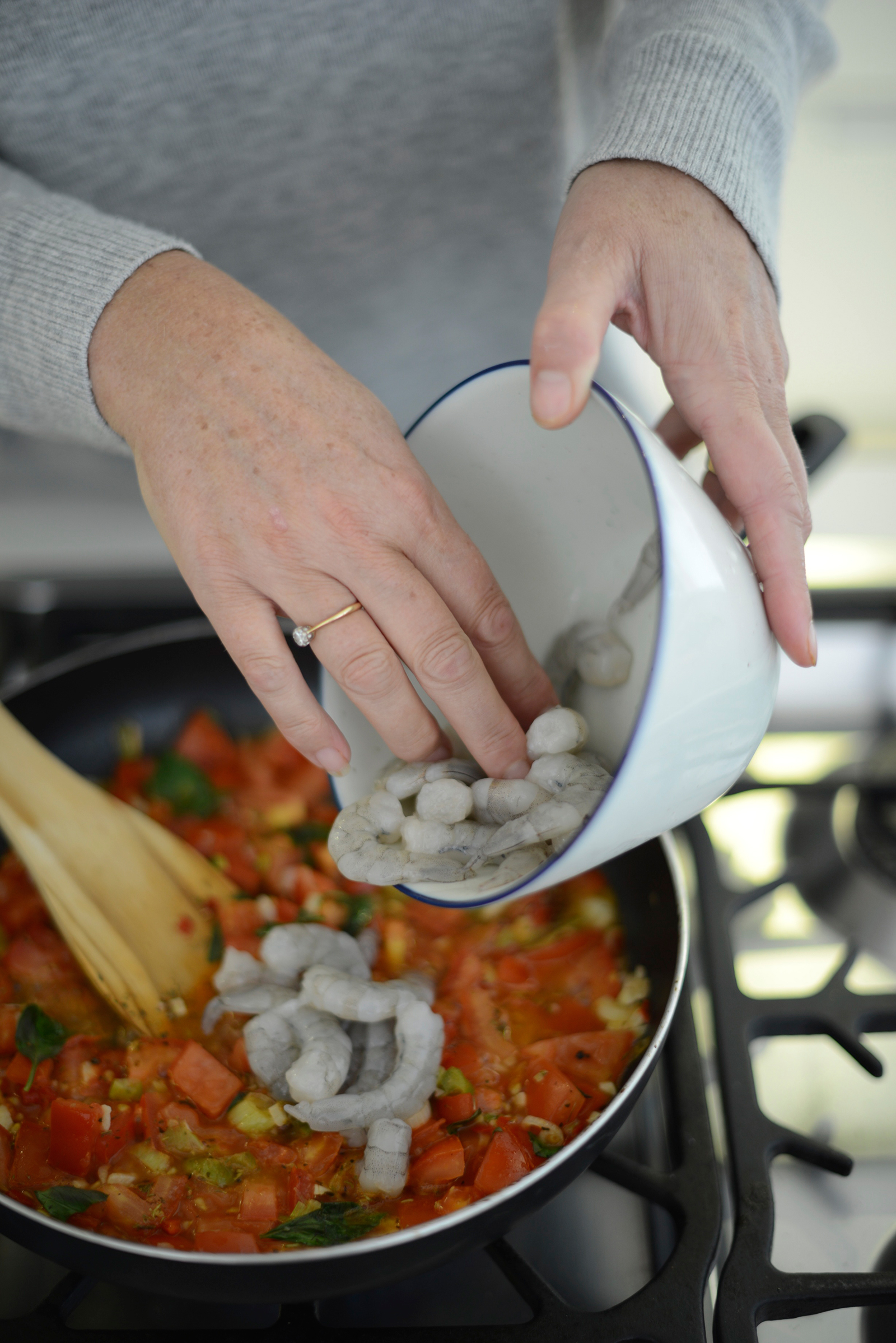 Designers Guild ovanaker bowl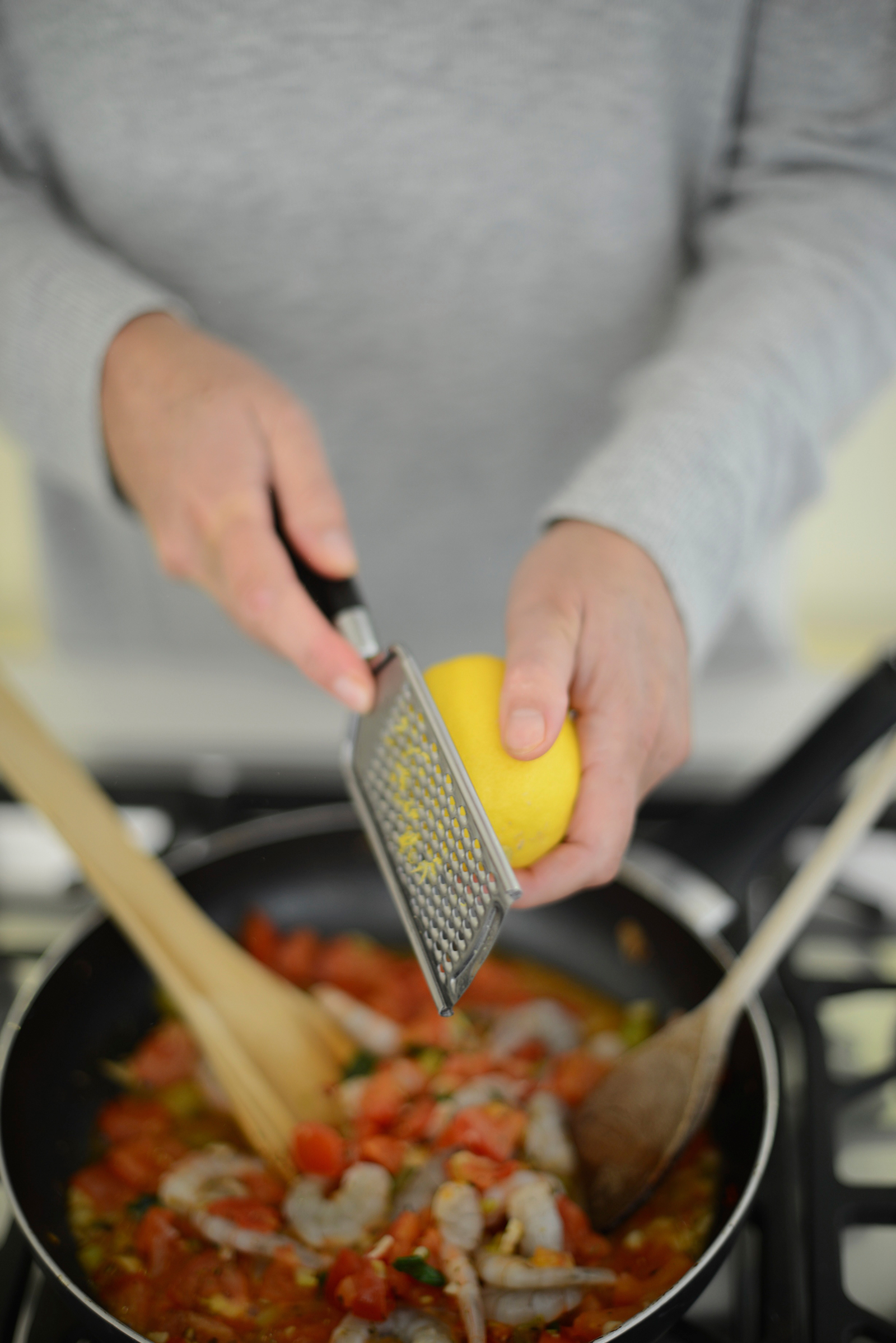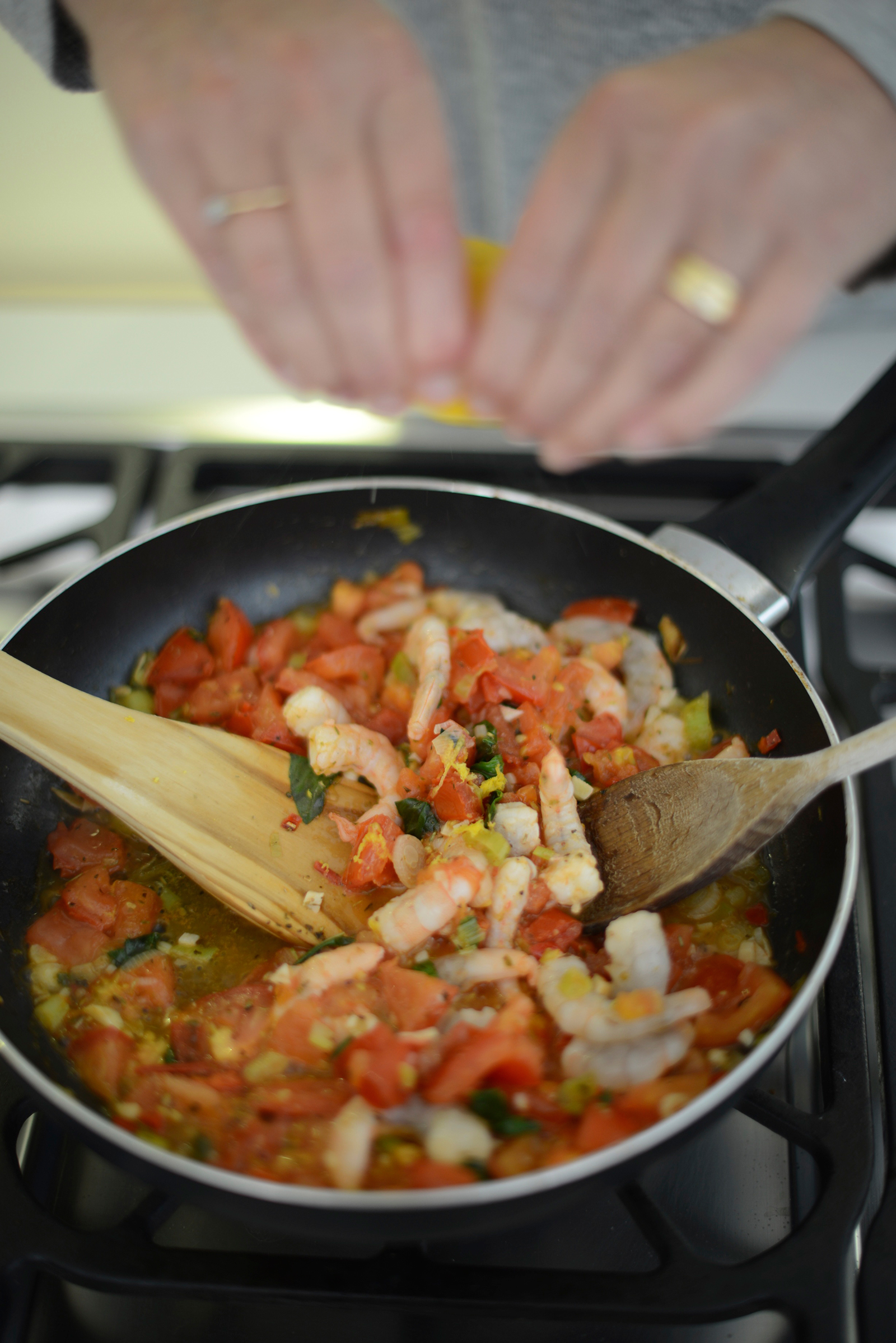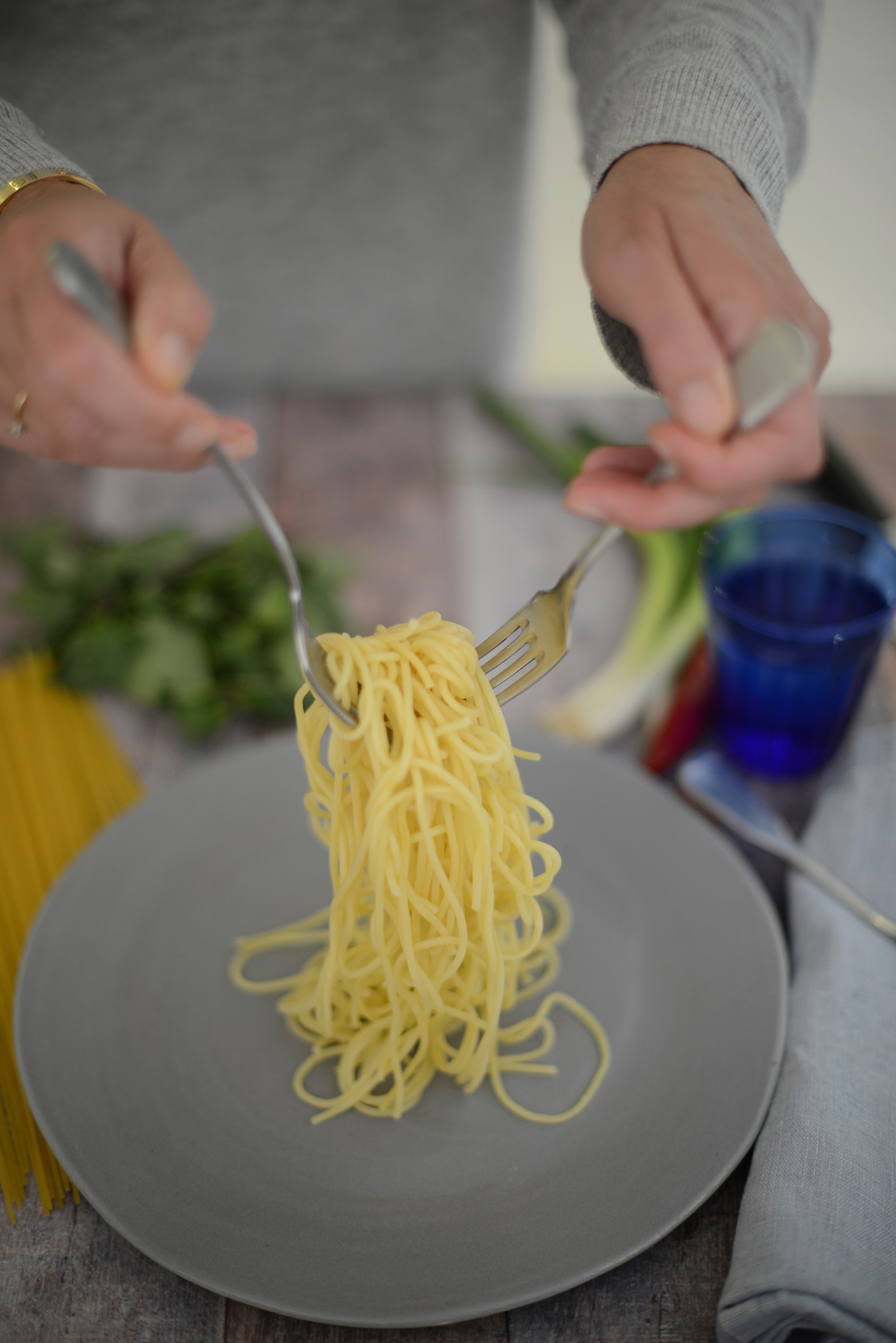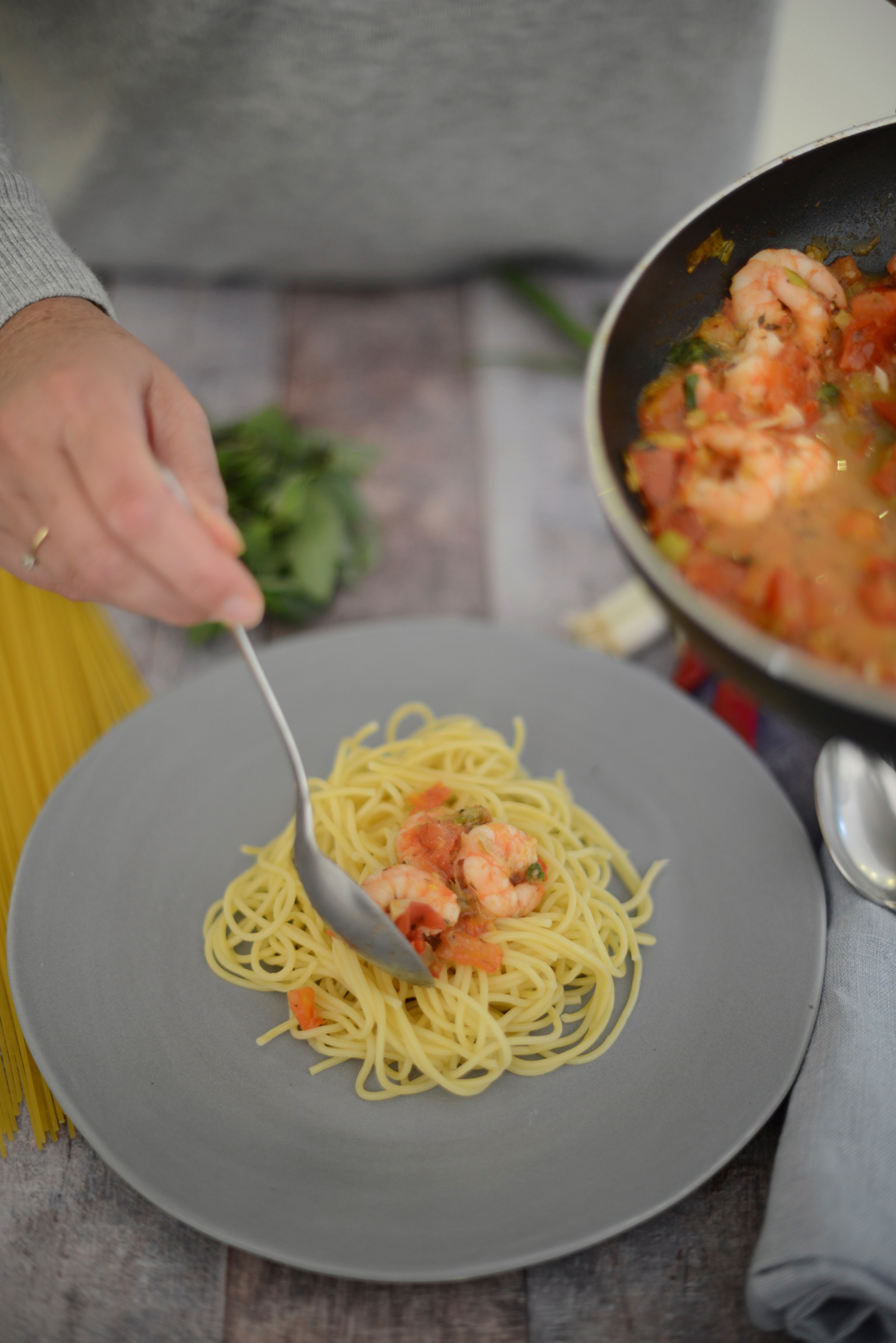 Tips…
Add a tbsp olive oil to the boiling water when cooking the pasta to help stop the spaghetti sticking together.
Substitute the prawns for sliced Italian meat or cooked chicken.
Throw in some chopped olives and serve with grated Parmesan.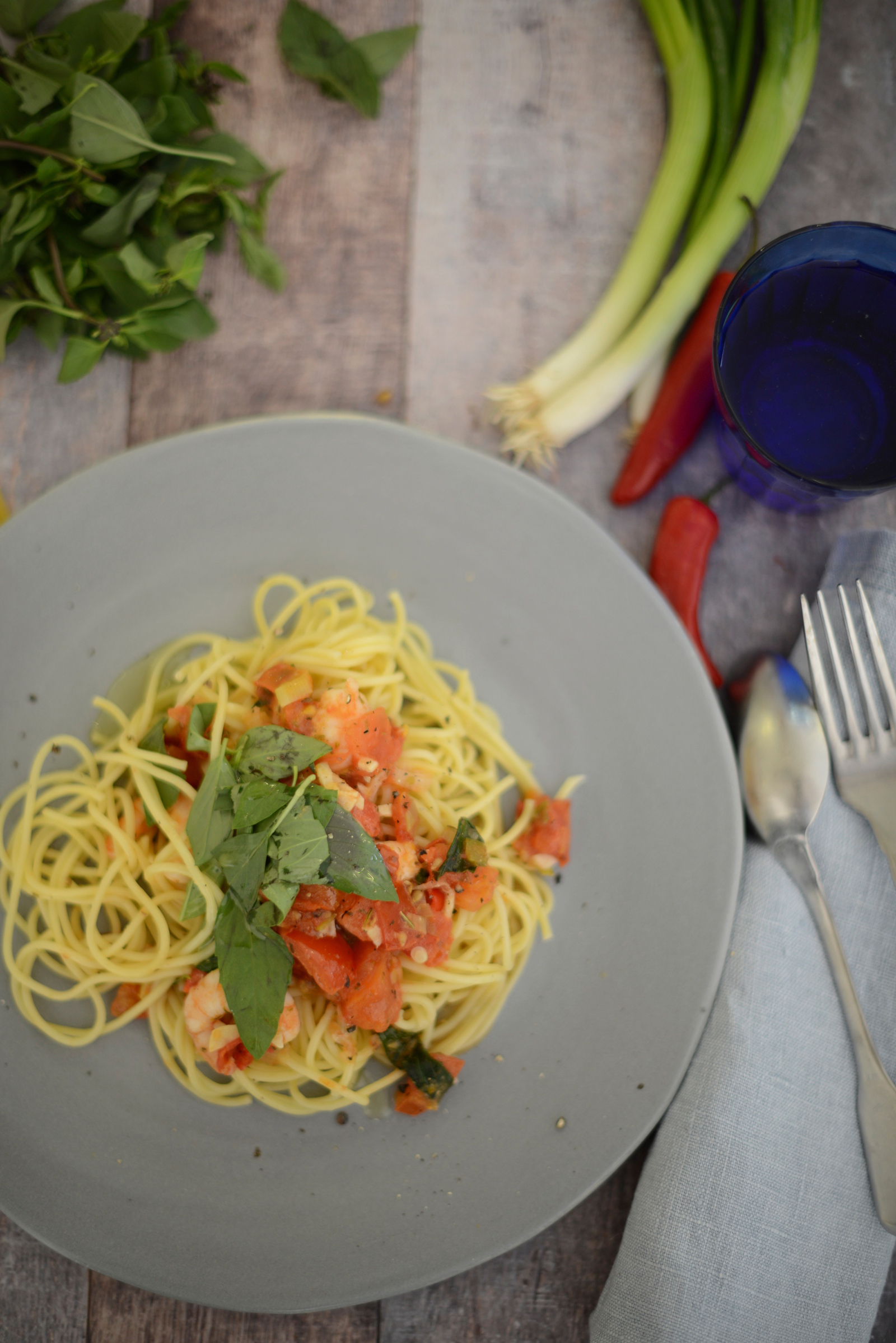 I'm loving the Designers Guild kitchenware – we styled our shoot with this cute Lucca tumbler, Lario pale grey napkins and their retro Brick Lane cutlery.

(Visited 36 times, 1 visits today)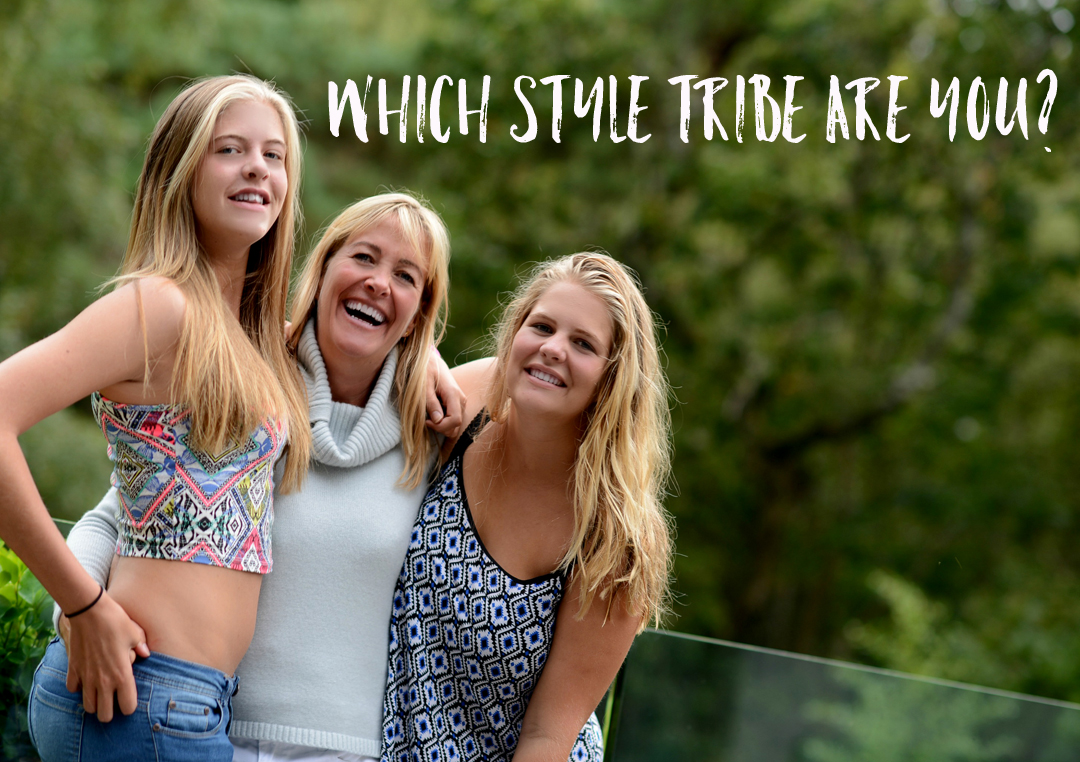 Style Tribe Quiz
Try our Style Tribes quiz to help figure out your Style ID
Get started with our free 5-minute style
tribes quiz - sign up to download