Suede – what's the story?
If you've been busy snapping up all the leather items on sale this season, it's time to reel in that credit card and re-assess your thought process. For the new season ahead leather is taking a bit of a back seat whilst its country cousin suede pops up for a bit of a change of pace.
The runways for SS15 were awash with all sorts of suede products – from coats and jackets to dresses and skirts and more sueded bags than you could shake a big stick at. Much like our leather fetishes of the past few seasons, suede offers the same tactile and warm comforts, but it also has a lighter spring-like vibe about it. Which, when paired with the pile of pastel hues heading our way, makes it the perfect fabric choice to segue us through to the summer.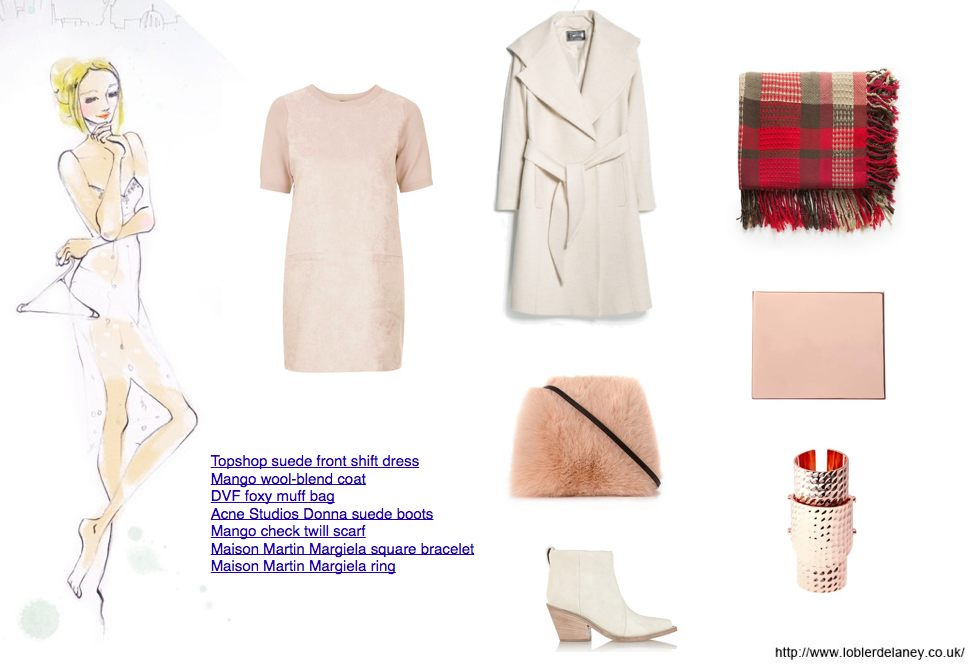 Suede – how to wear it.
If you've been as busy stalking sales products with an eye for the new season as I have, you may well have already snagged yourself some perfect accoutrements for the suede trend to come. Think luxe neutrals and simple silhouettes to pull off ladylike suede, or a little pyschedlic knitwear, fringing and a more 70's colour palette to turn your suede look into a retro style statement.
I found this awesome Topshop suede front shift dress online, then paired it with this sumptuous wool-blend Mango coat.
DVF never dissapoints with her luxury accessories – loving this foxy muff bag on sale at Matches Fashion right now. I'm also a fan of most things Acne Studios – these neutral Donna boots will definitely see you through a few seasons.
I've also been wrapping up in oversized plaid scarves of late – this Mango one is a great all rounder.
Finally a little subtle jewellery accessorizing never goes amiss – these Maison Martin Margiela pieces are on sale and super versatile.

(Visited 21 times, 1 visits today)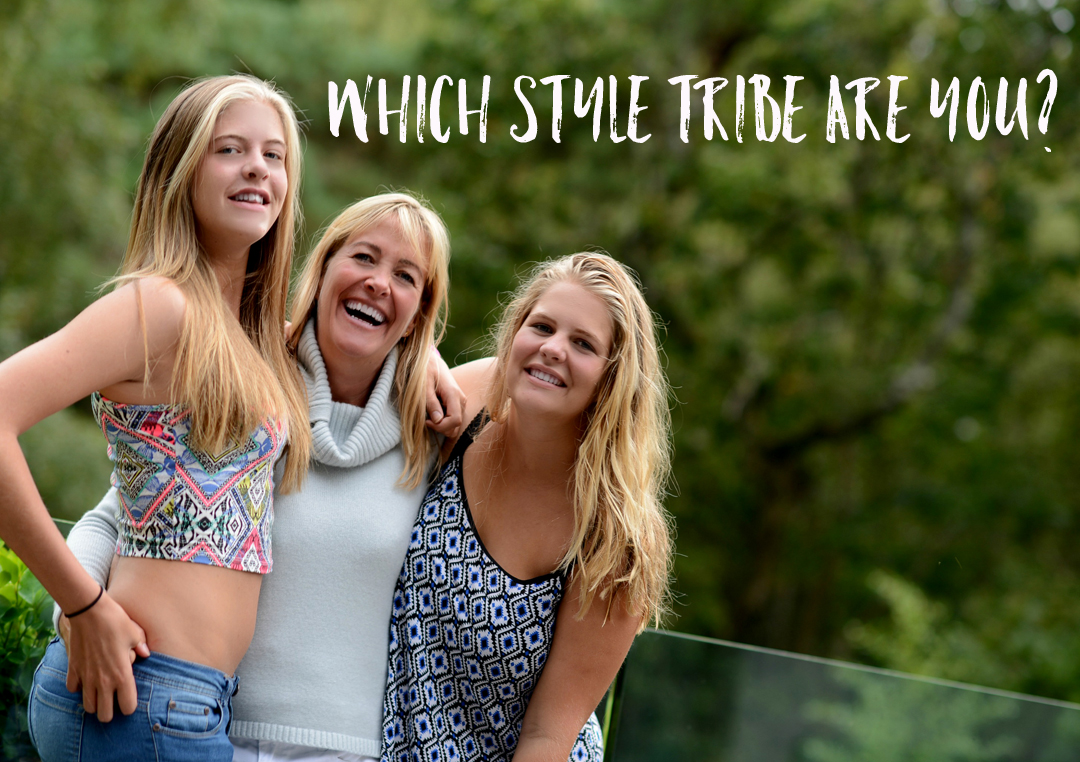 Style Tribe Quiz
Try our Style Tribes quiz to help figure out your Style ID
Get started with our free 5-minute style
tribes quiz - sign up to download