L.K. Bennett accessories edit.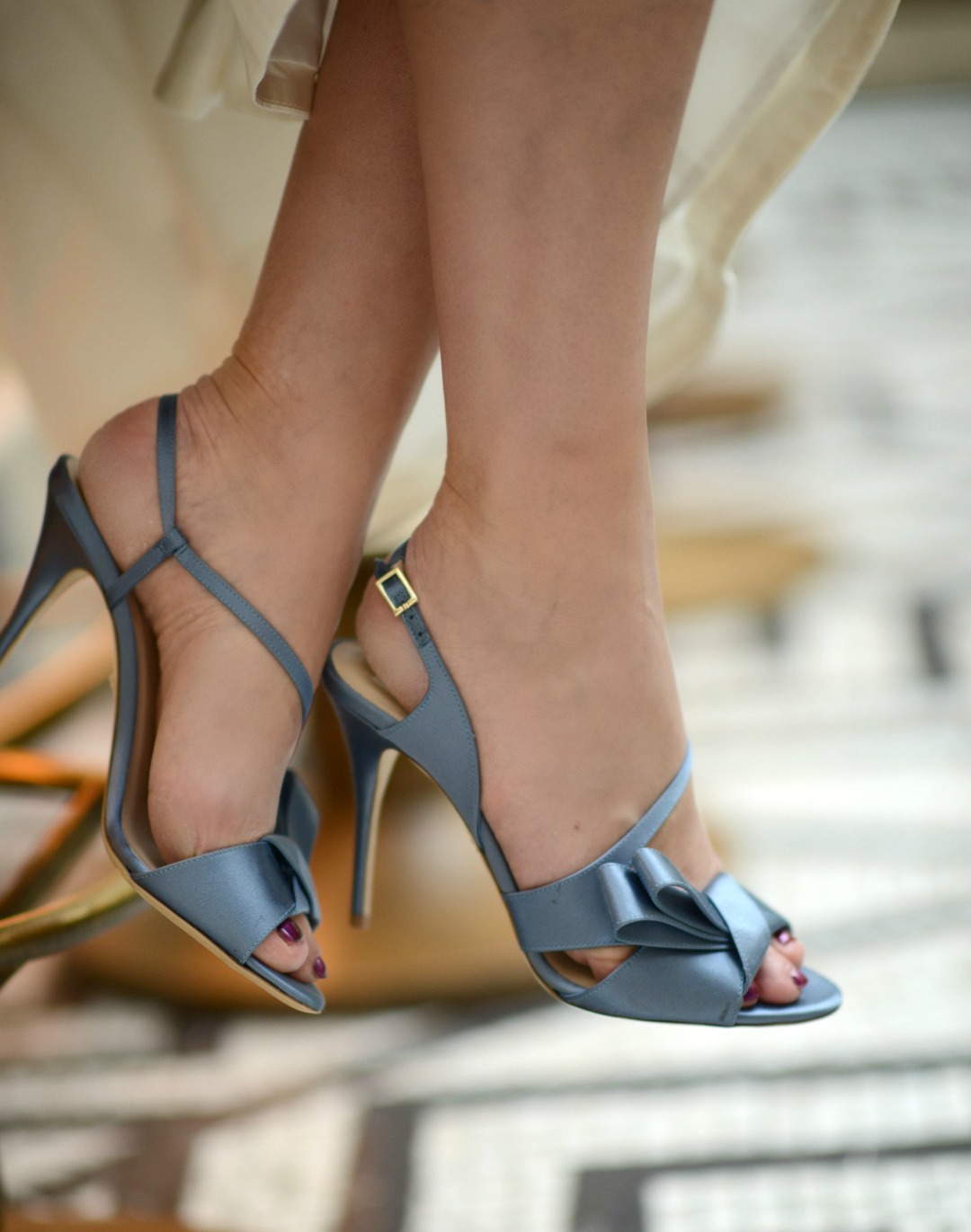 If you read our recent post about the new collection from L.K.Bennett which is specifically geared towards the summer events season #TheSeasonbyLKB – you might have spotted that they are also nailing a few key accessories trends while they are about it.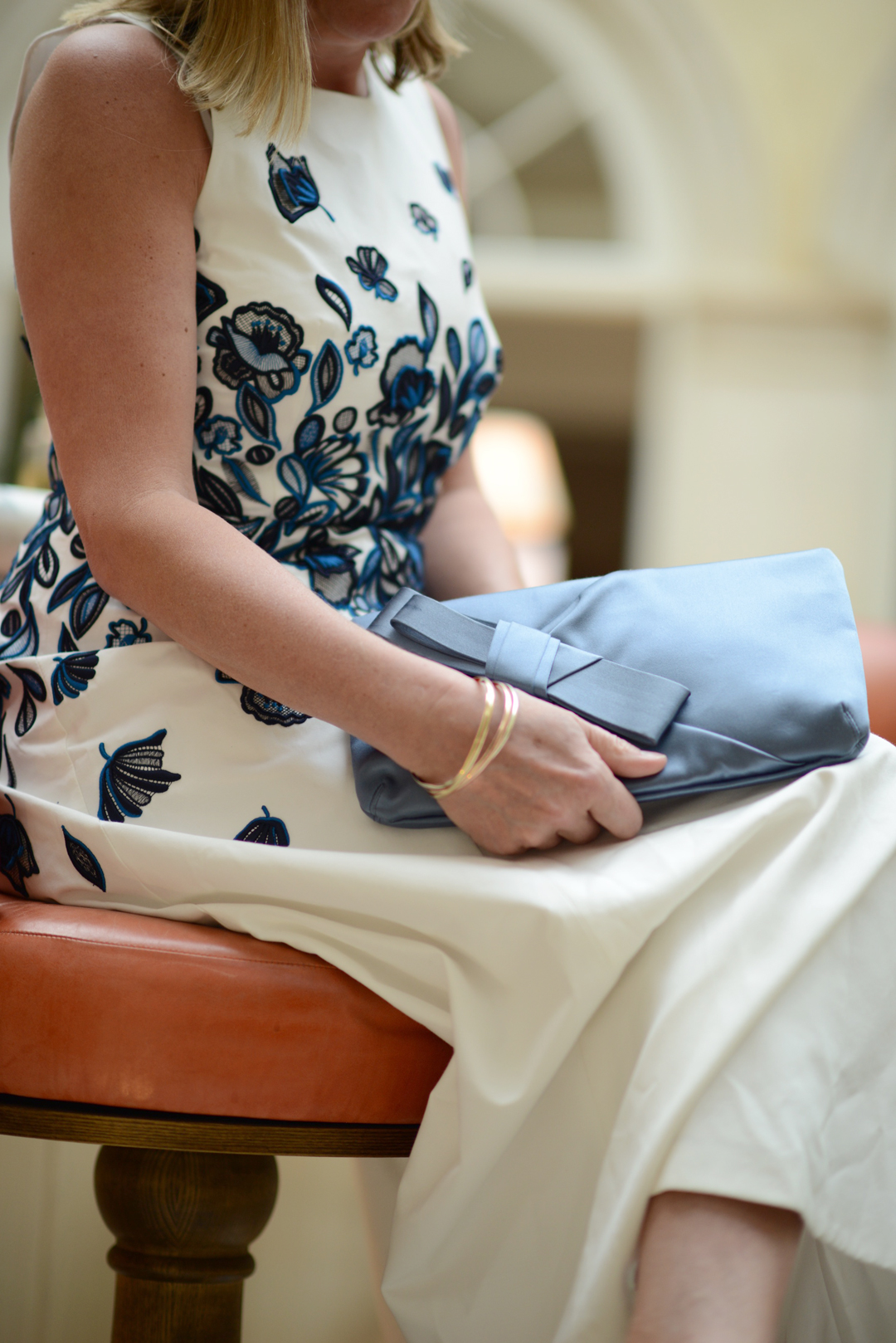 Corin blue embroidered silk dress.
Sometimes the easiest way to perk up an outfit which you love or to buy into a seasonal trend without chucking all the housekeeping at it is to simply scope out the accessories which are on offer, as nine times out of ten, the trends will be reflected in these collections too.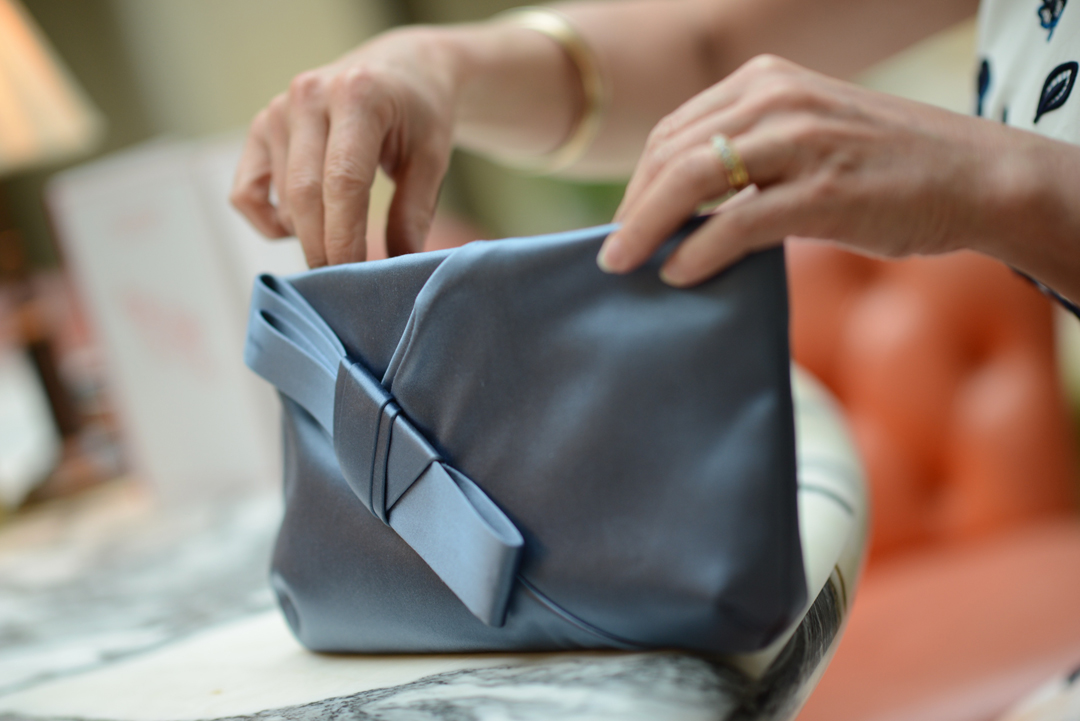 Of course, L.K. Bennett has been doing us proud on occasion wear accessories for years. Check out this post about my girly trip on the Orient Express to mark a 'significant' birthday – it was L.K. Bennett who saved the day when I was looking for just the right pieces to pull a few more dressy summer outfits together to travel with.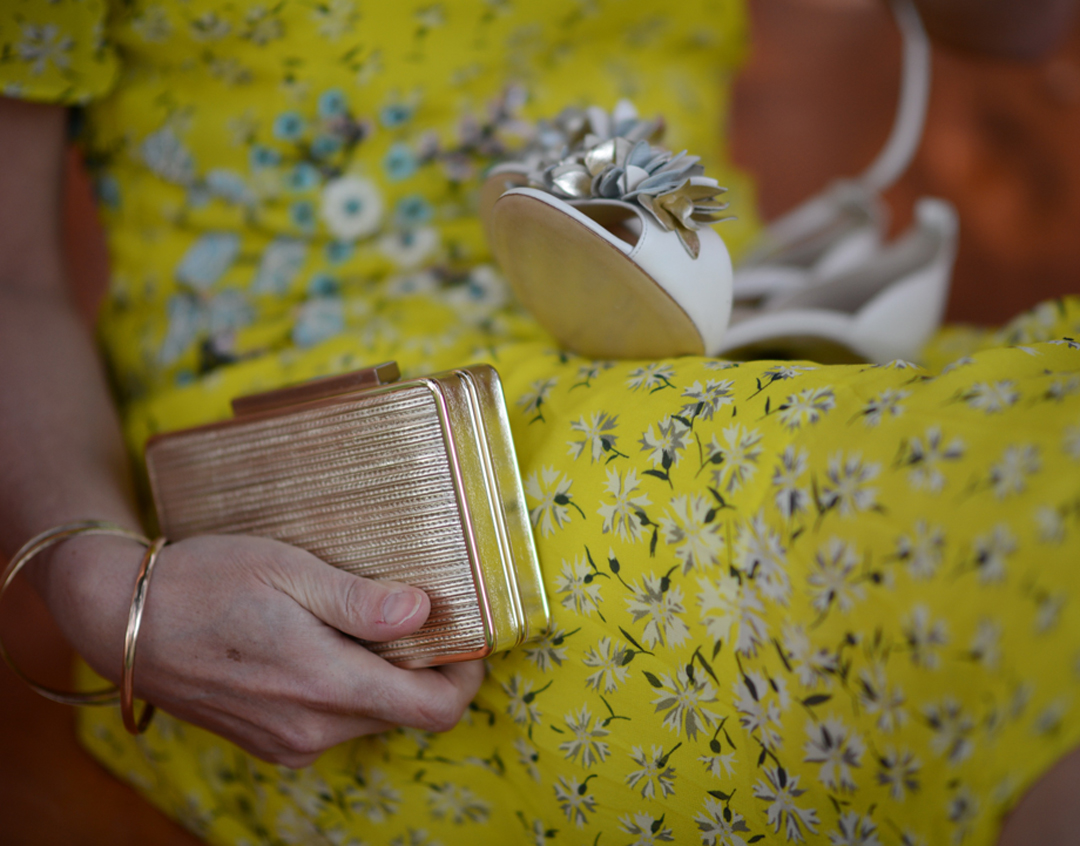 But the thing I really love about scoping out their accessories is that you know you can either buy into classics or have a little fun with a piece with this year's twist. Either way, their price points are pleasing, and the collection is beautifully designed and considered to ensure that you look just right for whichever event you're heading to this season.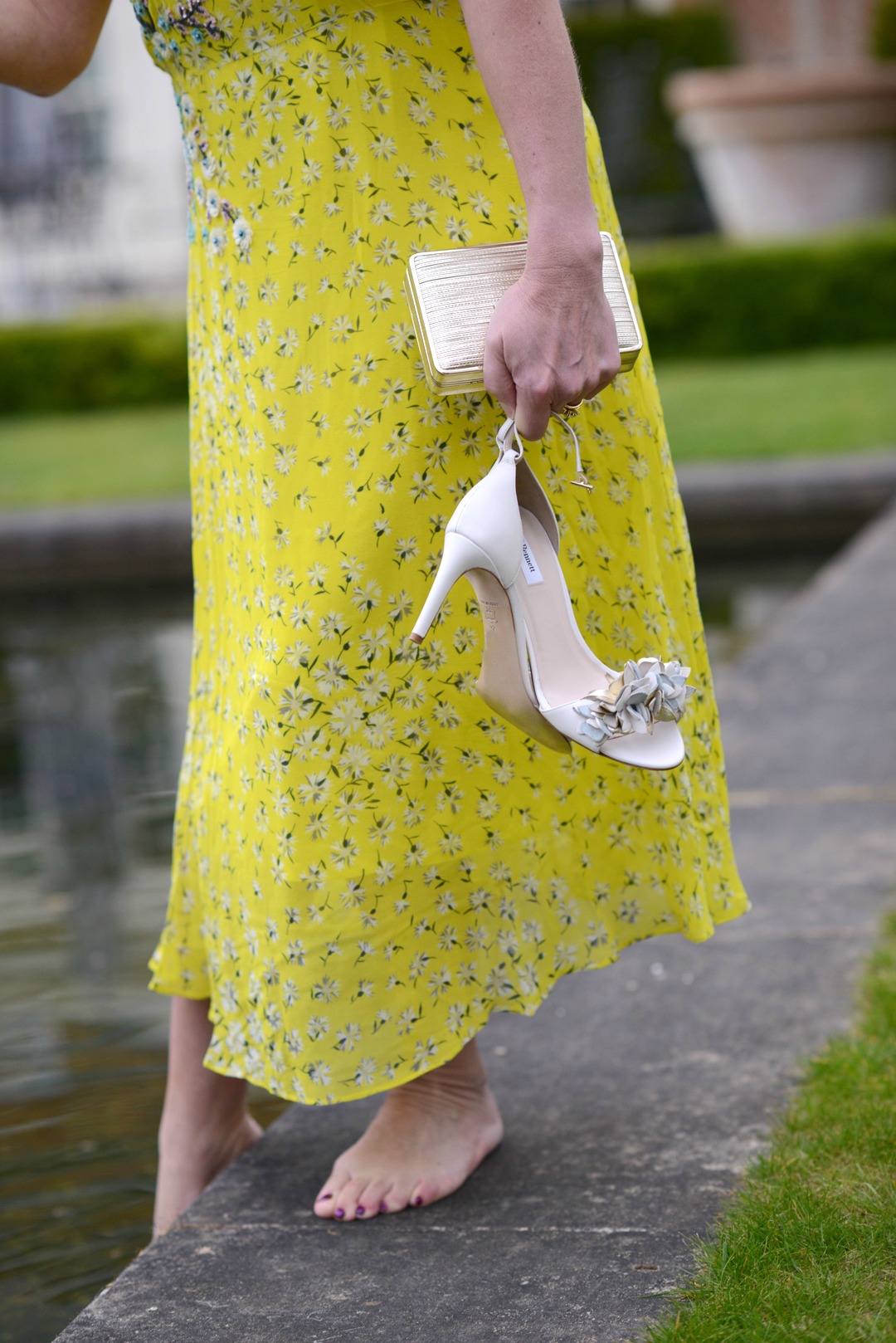 Claudie cream/gold sandals, Nina Gold metallic leather clutch, Lela yellow silk dress.

Summer accessories… the trends.
So what's out there that we need to be looking out for on the trend front? If you want the full seasonal low down sidle over to our sidebar and fill in your deets to download our SS17 report. But if it's just the accessories you need the heads up on, here's what to look out for. First up for shoes, anything in a sumptuous satin or silk is a winner. Look for floral applique details, fringing and metallics as well as anything in blush, blue or yellow colourways to hit a seasonal note in the right hue. Kitten heels and block heels join wedges as a comfy shoe option for those who don't do vertiginous heels and pointy flats are slowly becoming acceptable as more formal wear as the seasons progress.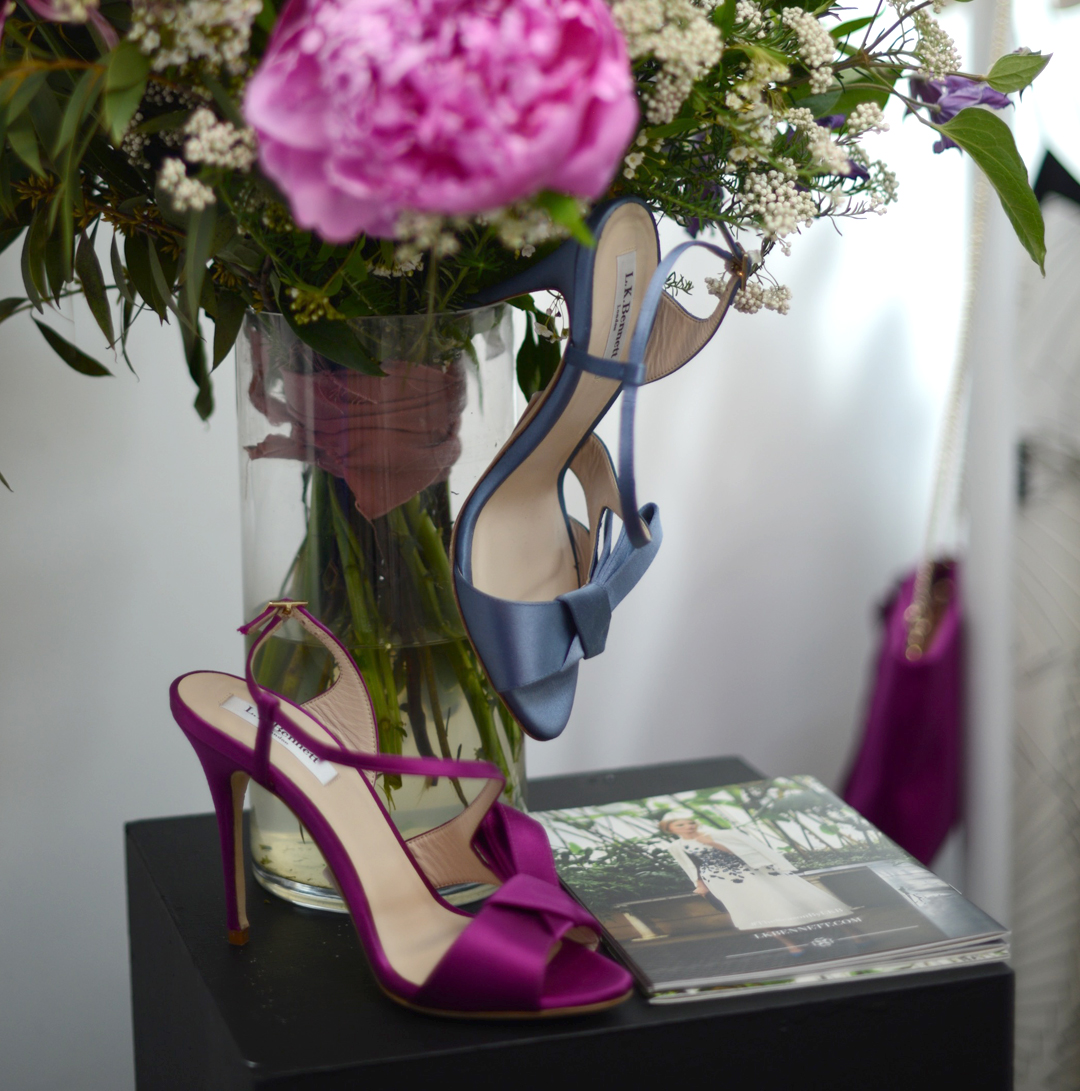 On the bag front, clutches have long since been the go-to option for summer events, although you might also want to consider the handiness of a mini cross-body bag as another choice this season. Look for pleating and bow details, envelope styles and any floral applique or embellishment for stand out pieces.
Here are some of our faves from #TheSeasonByLKB – click the images to shop. Also if you are after some sandals you can currently enjoy £50 off the L.K. Bennett sandals with the code "Sandals50"

Which are your go-to accessories for a summer event? Are you a committed clutch gal or could you see yourself sporting a cross-body bag this season? Let us know in the comments below.
(Visited 178 times, 1 visits today)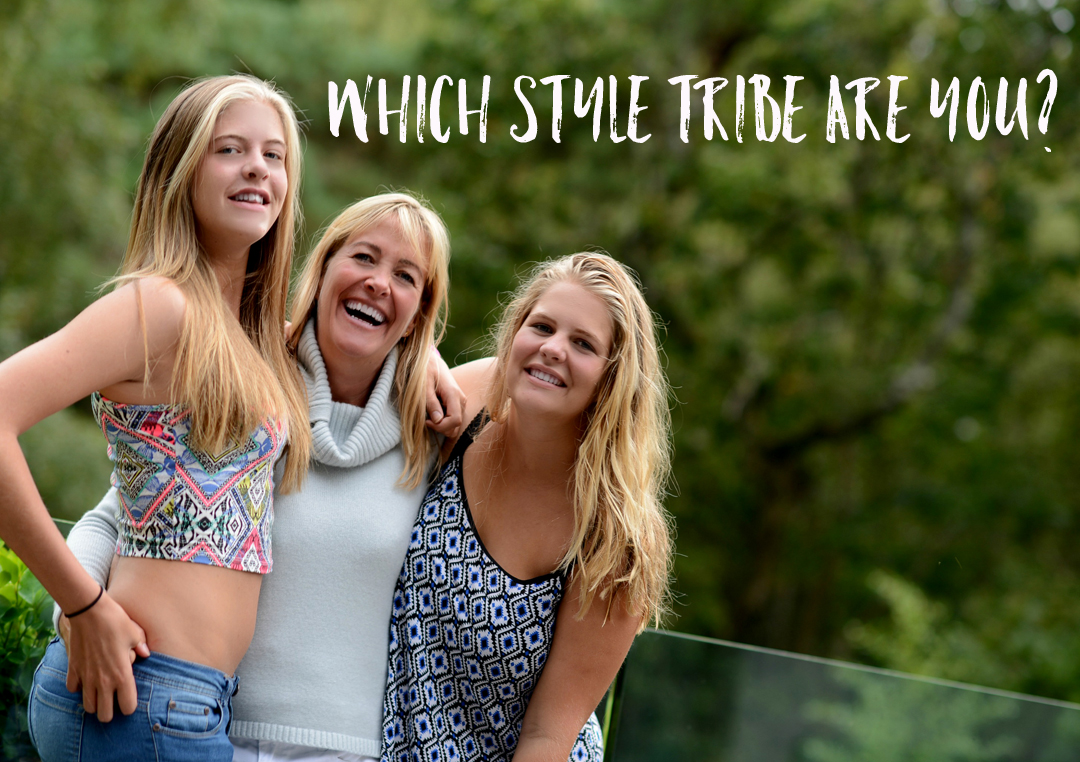 Style Tribes Quiz
Try our Style Tribes quiz to help figure out your Style ID
Get started with our free 5-minute style
tribes quiz - sign up to download