Summer stripes.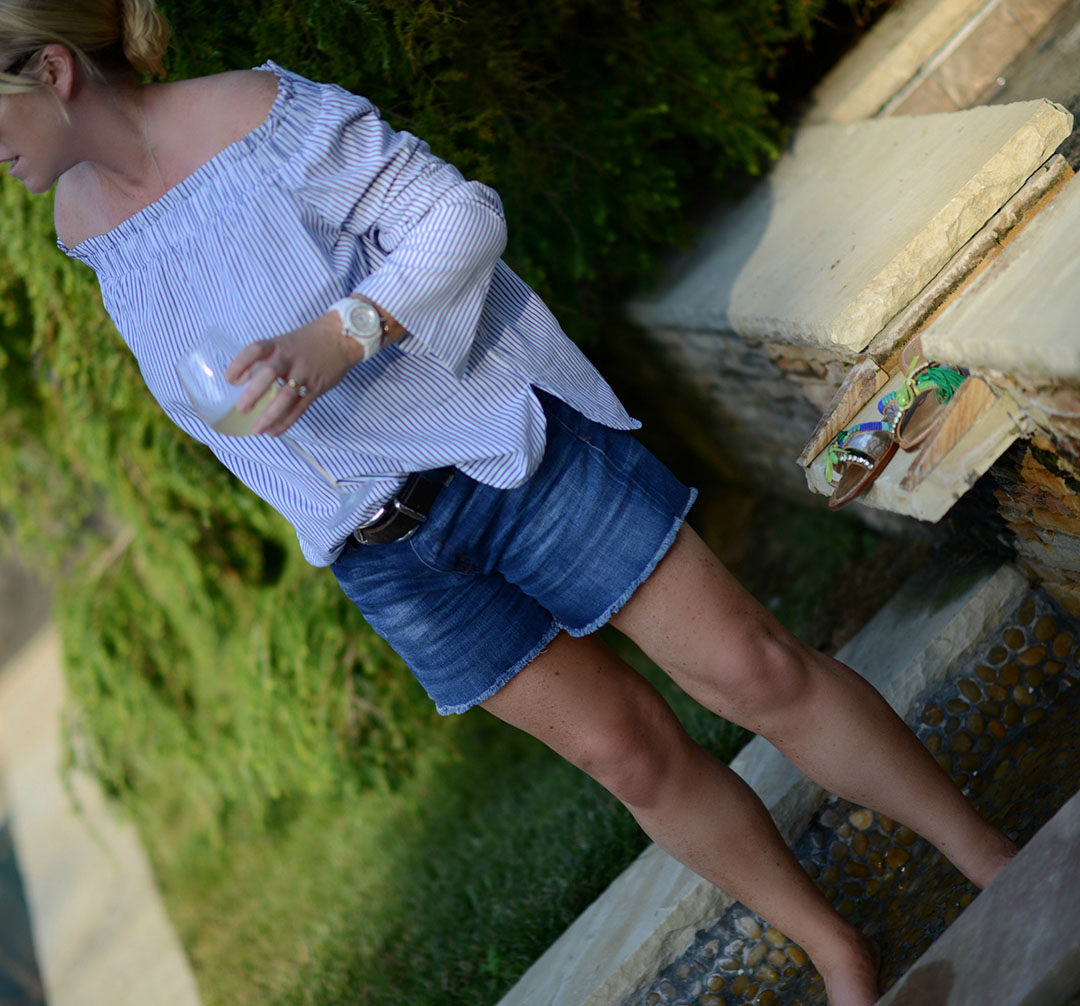 I have a thing about summer stripes during the summer months. There's something quite preppy about sporting the odd stripe or two. A distant cousin to that seasonal classic the gingham check, a nautical stripe can transform a less than zesty wardrobe into the perfect look to take you from beach to barbecue.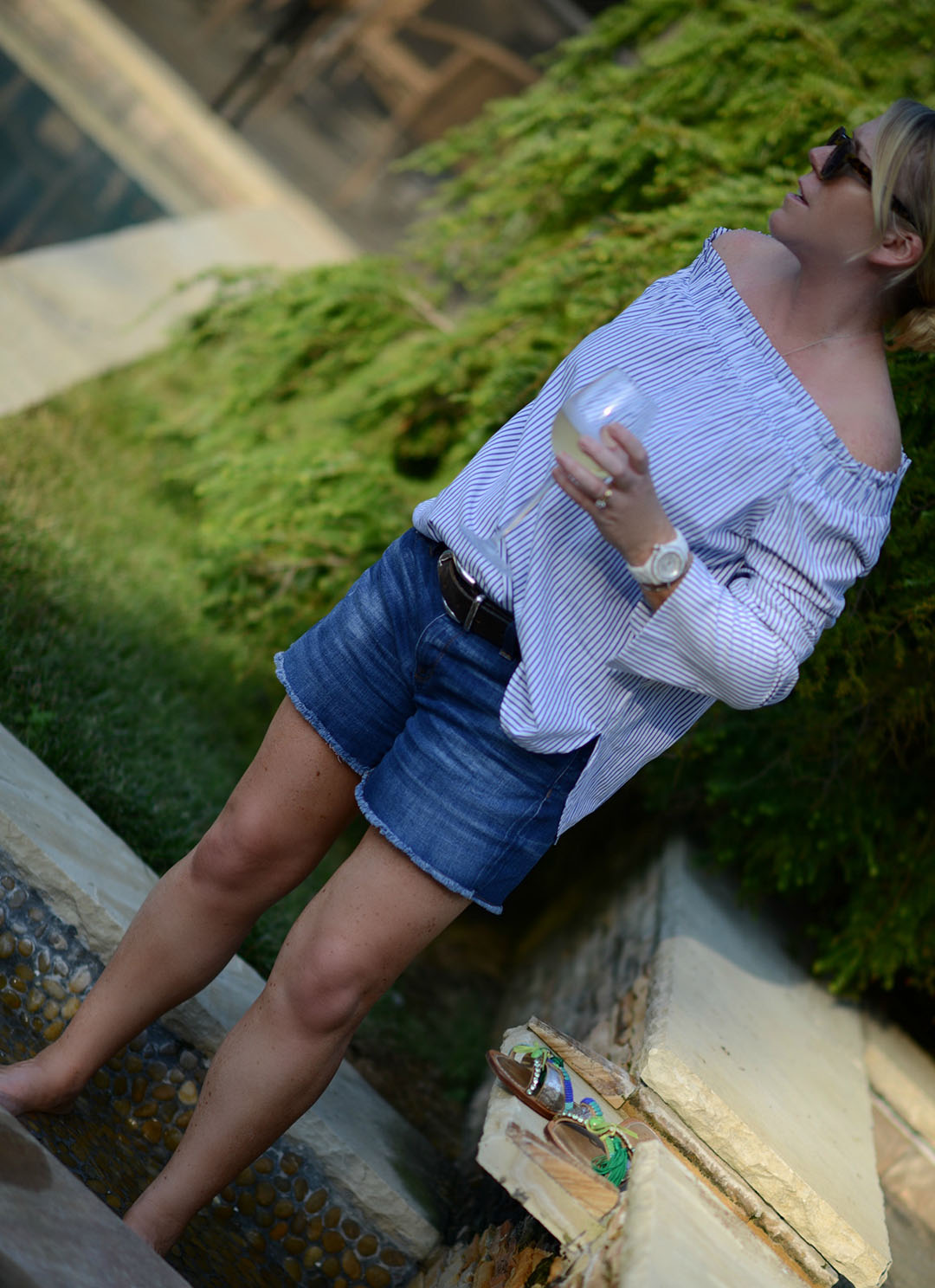 We are currently hanging in the Hamptons on the first part of a trip around the States, catching up with friends and generally swanning at various coastal locations, repacking bags every week or so. As a result, I've tried to pack outfits which can mix and match when grabbing them randomly from the depths of a bag, the result being summer stripes are playing a major role in my summer looks.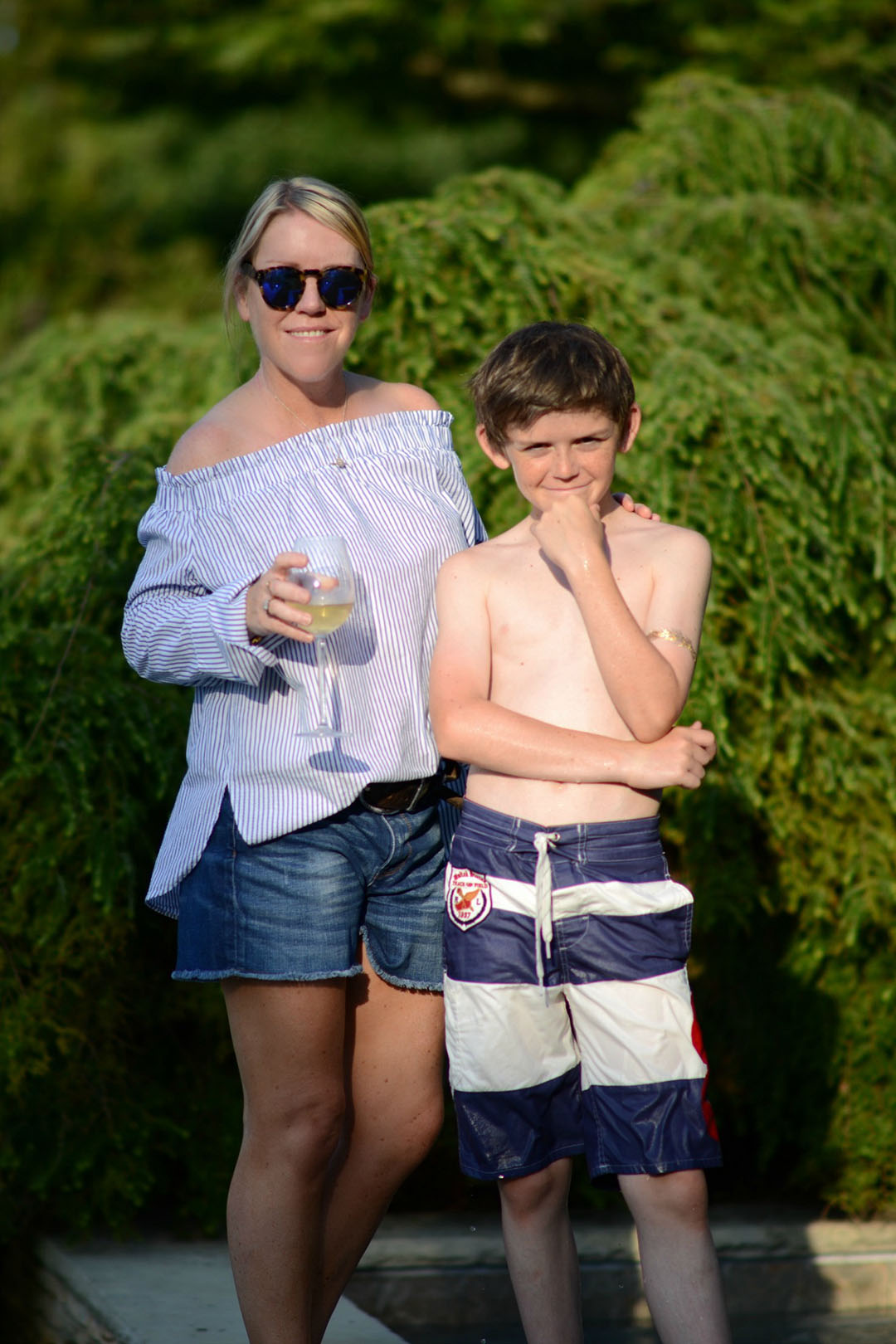 I've even extended the navy and white stripe theme to packing for the kids… check out Max in his Ralph Lauren swimmers – cute right…?
H&M striped top… similar here, J.Crew denim shorts, Illesteva sunnies. Flip flops are a few years old by Radà
I'm also more partial to a vertical stripe rather than a horizontal one, mostly because of the slimming benefits. But also it's useful to bear in mind that a thin stripe works better for you if you're on the diminutive side rather than a larger bolder stripe, thanks to the mystical power of playing with proportions.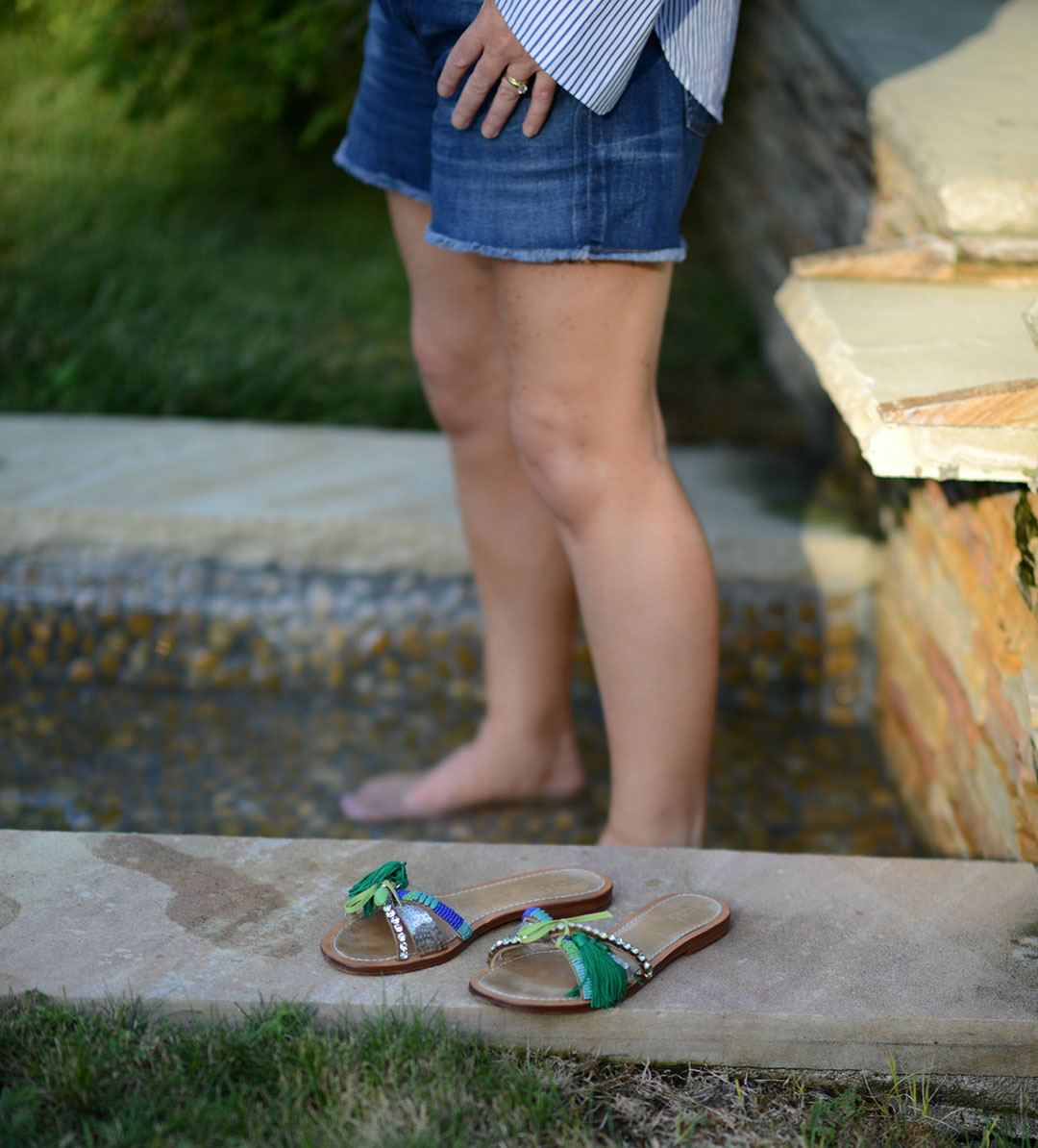 Summer stripes… where to shop
There are still plenty of summer stripes around to snap up before the sales close down, so take a peek below at some of our top picks in store right now.

(Visited 108 times, 1 visits today)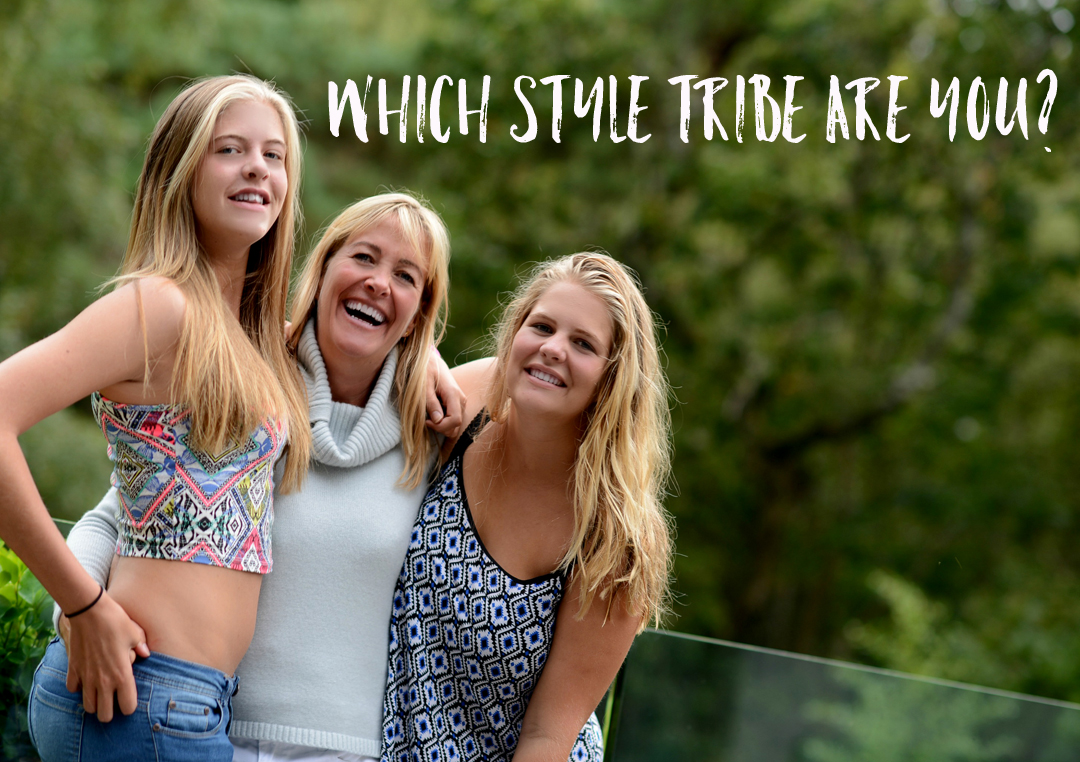 Style Tribe Quiz
Try our Style Tribes quiz to help figure out your Style ID
Get started with our free 5-minute style
tribes quiz - sign up to download