Tablescaping 101 for the new season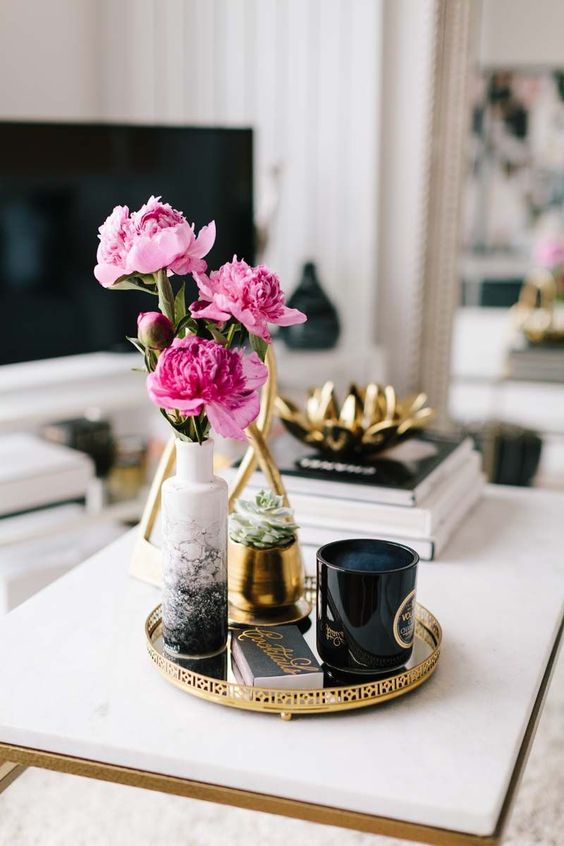 Cluttered coffee table? Sad sideboard? Time for a little tablescaping. But how? If your home is looking a little bare now you've whipped all the Christmas decorations down, it's time to play around with a few on-trend accessories.  Tablescaping – think fancy word for curating your own collection of beautiful things – is fun, easy and quick. It adds a focal point to your living space and changes up the look and feel of your home.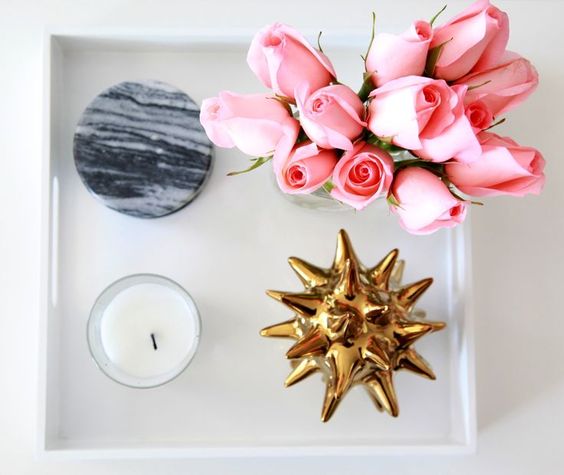 Pinterest inspo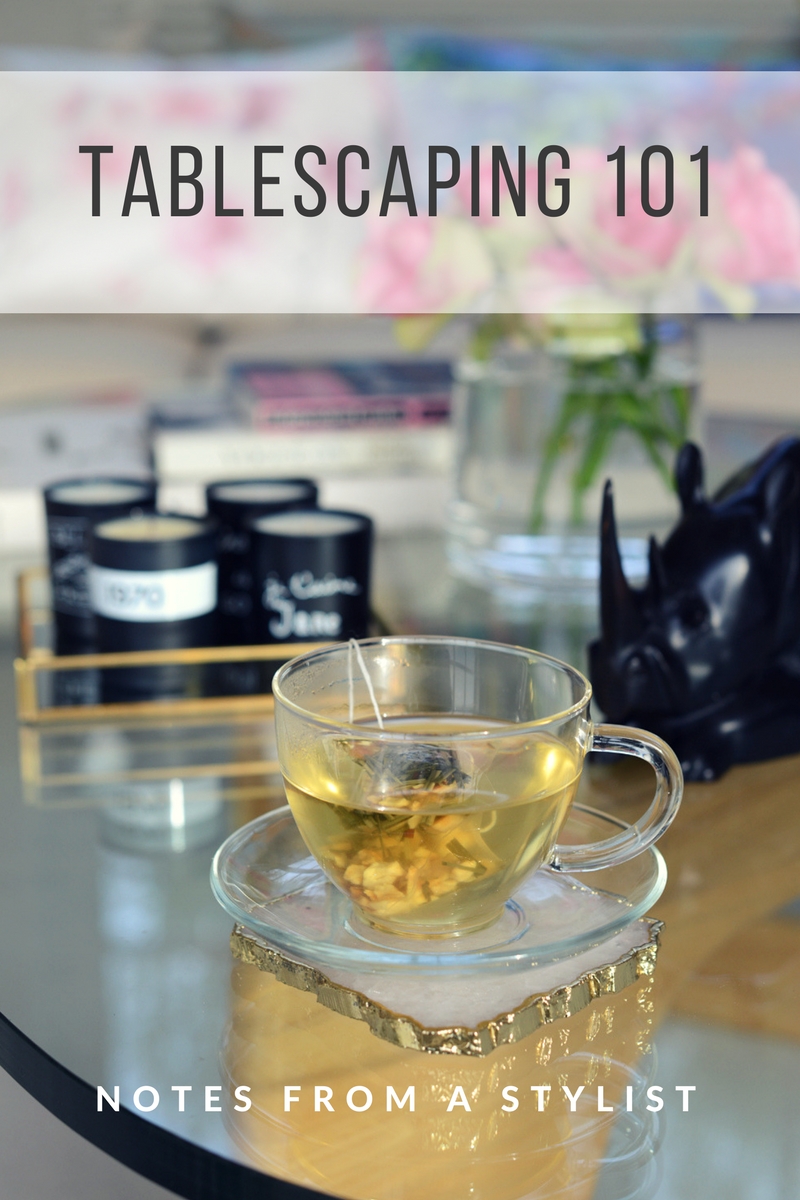 There are a couple of handy rules to follow when aiming for a cool tablescaping vibe, but they are easy to follow so anyone can have a bash. First up arm yourself with some pretty pieces – a general rule of thumb is to mix up something with a bit of height, something living, something quirky and something personal. Add to that a tray for display purposes, a lovely smelling candle and a stack of books and you are pretty much off to the races.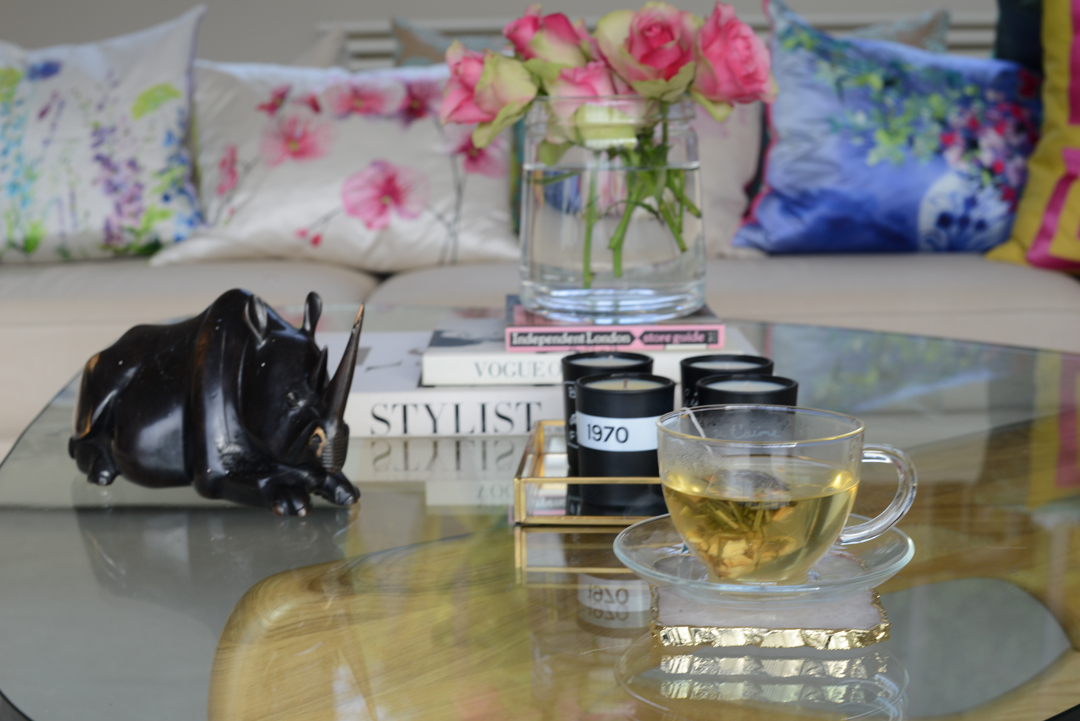 Marble, metal and hand-made ceramics are all having a bit of a moment right now, so if you're lucky enough to have some tucked away it's time to pull it out and mix it up. No more than one of each, look for interesting shapes and keep the scale similar: think V&A, not B&Q.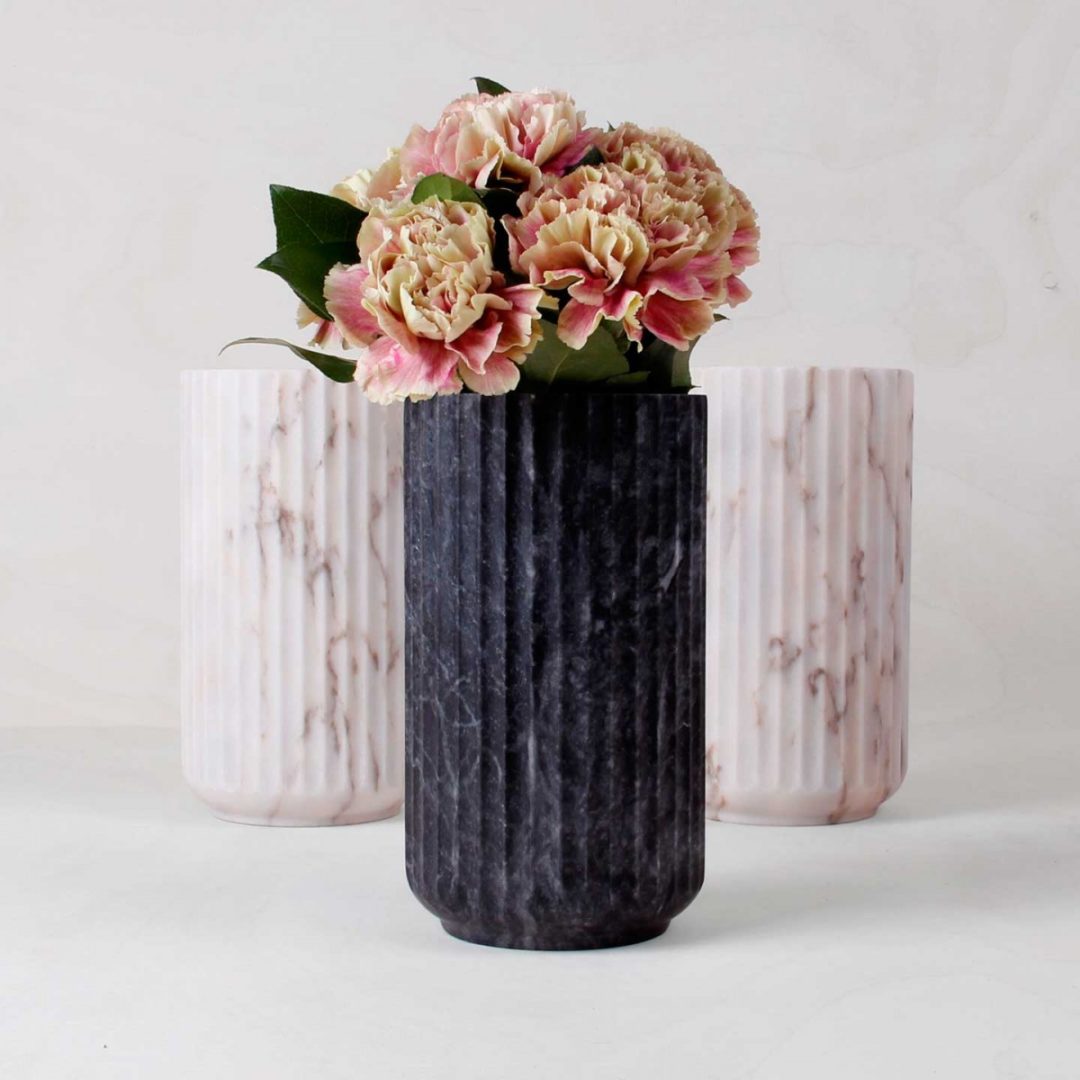 Lyngby by Aram
If your cupboard is bare, here are some ideas for putting together a little collection that will go a long way. Pair two vases: the rich, dark marble of the Lyngby by Aram, along with the warm, gold tones of the Normos from Made.com. Then add a cheekily delightful hand-made ceramic by Camila Prada and you have a striking threesome for any tabletop.  Add a small plate to serve your sweets and savouries and throw in some blossoms for a splash of colour.
Now sit back, admire your beautiful tablescape and think Spring!
For more on decor trends take a peek at our earlier posts here.
Tablescaping 101… where to shop.
If you don't have the necessary pieces lingering in dark corners of your home, here are a few gems we love which are out there right now. Click the images to shop.

By Catherine Goodrich: Interior Stylist
I've added this post to the fab Not Dressed as Lamb #SaturdayShareLinkup by Catherine Summers – you can find loads of other great reads in one spot – pop over for a read.
(Visited 280 times, 1 visits today)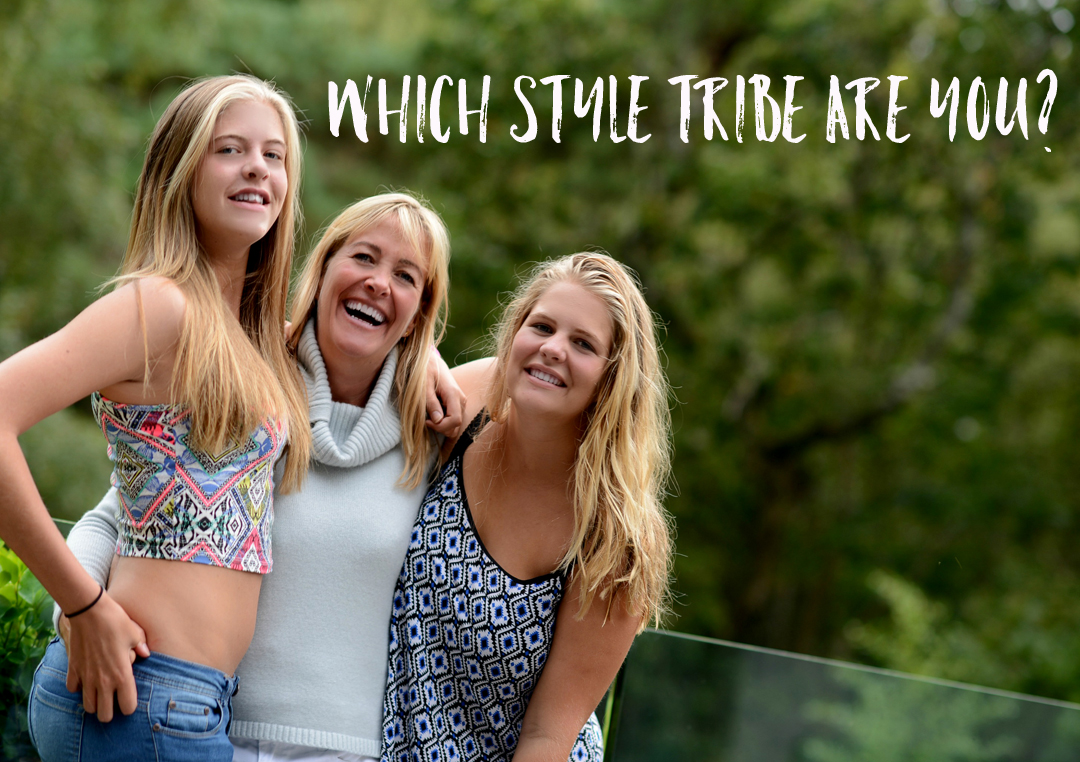 Style Tribes Quiz
Try our Style Tribes quiz to help figure out your Style ID
Get started with our free 5-minute style
tribes quiz - sign up to download