The Veronica Beard blazer you need.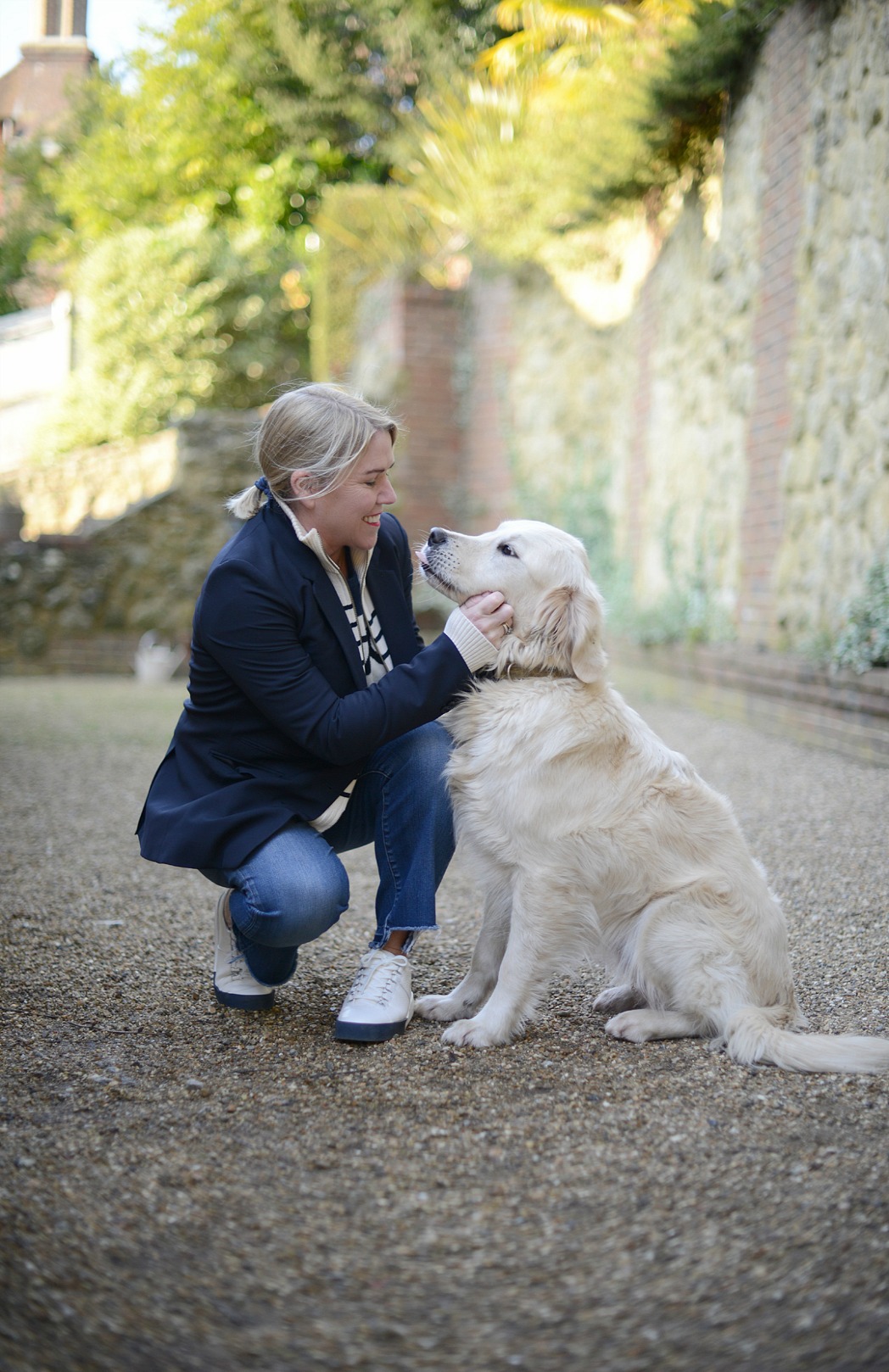 If you haven't heard of the super versatile Veronica Beard blazer, then this is the season to sit up and pay attention. I first came across this ingenious concept way back when I was living in New York. One of my girlfriends kept turning up to events with seemingly the same blazer but different layering stuff underneath. Way back even then it looked really cool – who doesn't love a bit of layering right? But fast forward to today when layering is a skill one must have to hit the right fashion notes each season, then the Veronica Beard blazer comes into its own.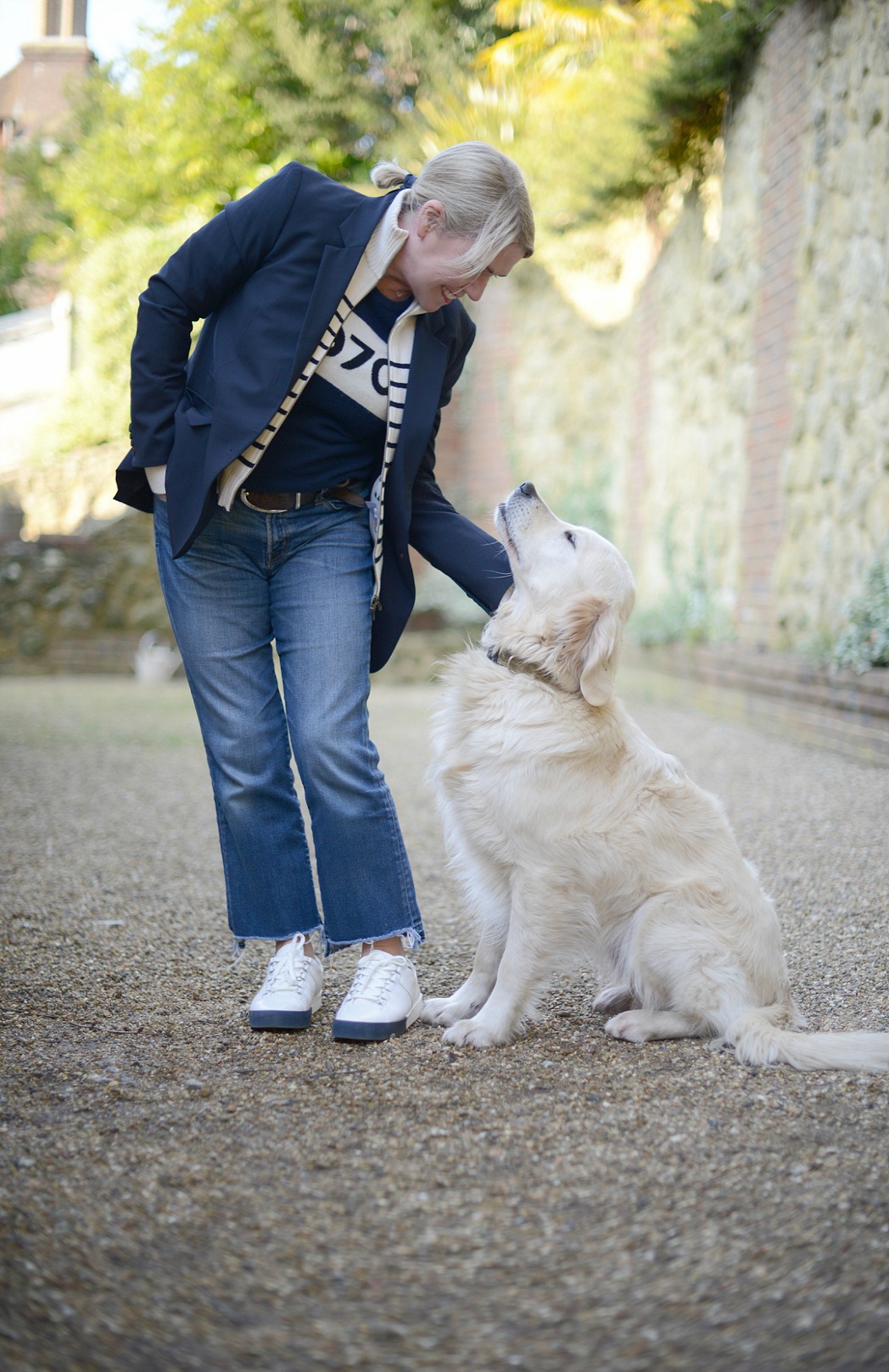 Basically, you buy the blazer complete with your choice of inner layering piece or Dickey, which you can then switch out to your heart's content from day to day, season after season for the layering look you yearn for. Need a nautical stripe paired with your jacket? No problem this blazer has that. Looking for a piece of puffa jacket under blazer action? Yep, that's in their remit too. And we haven't even got started on their latest denim jacket or hoodie Dickeys which both work a dream with the blazer for this season.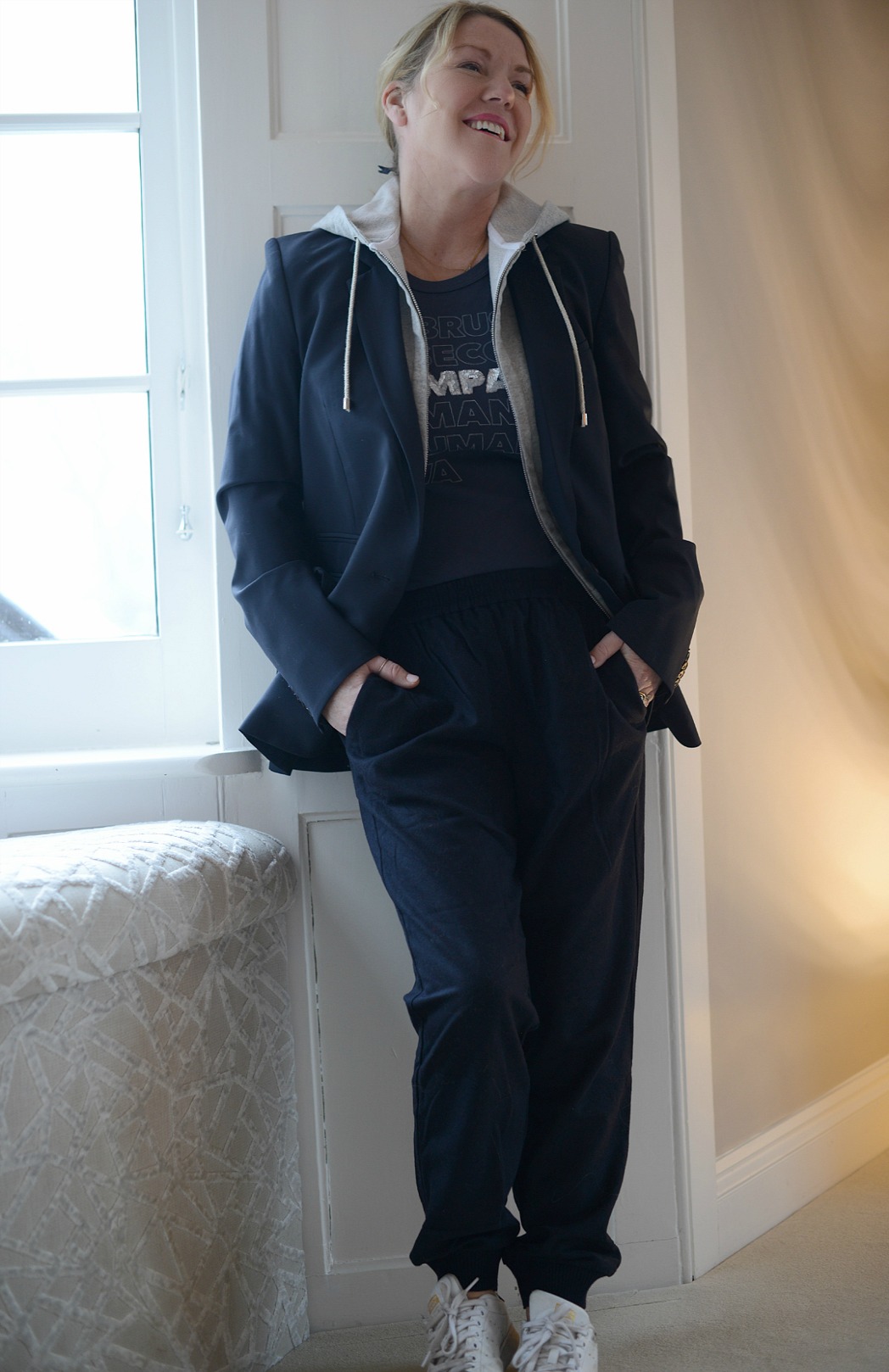 Yes, the blazer is an investment piece, but if you bring the old cost-per-wear argument into play, then this little cutie is going to be a proper workhorse in your wardrobe. My blazer came with a hoodie, but this season I've switched it up to a Breton stripe cardi and definitely have my eye on an Arran knit number for AW18 too.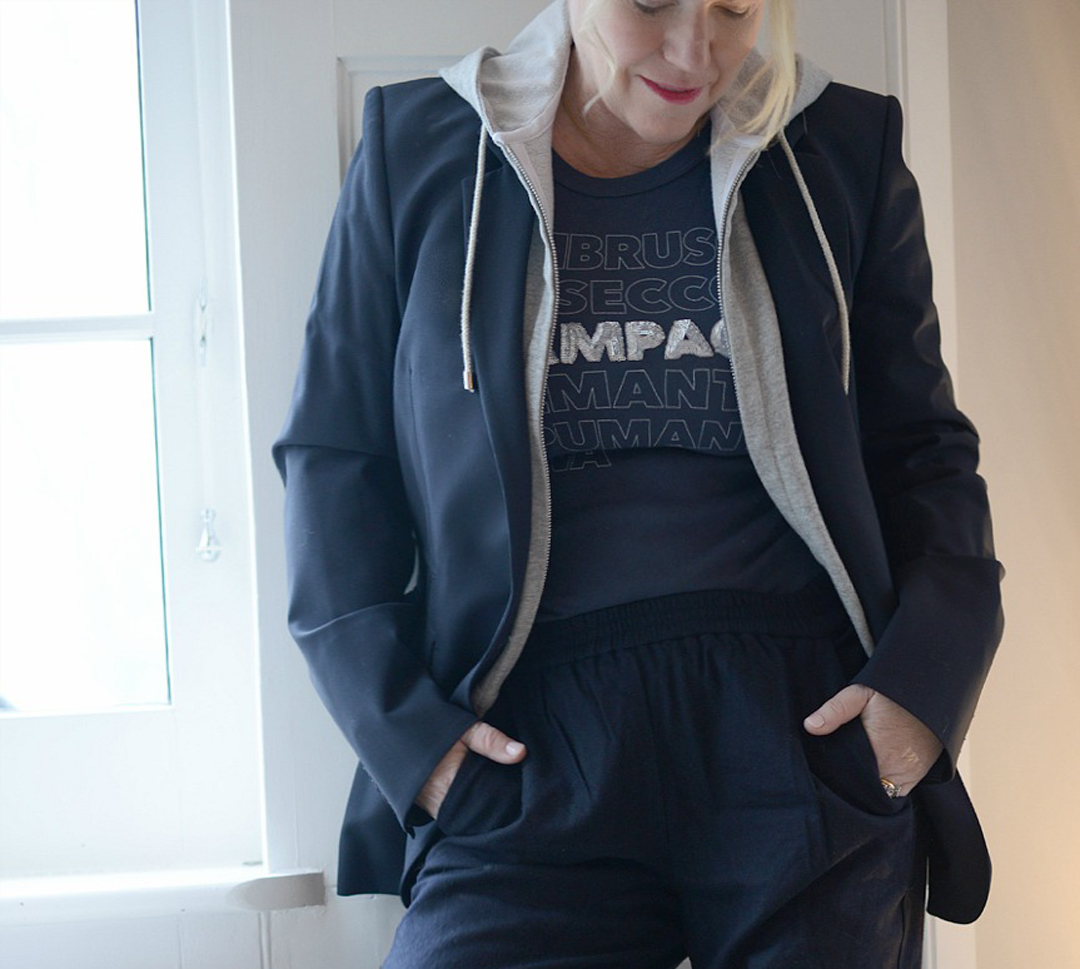 I've paired the hoodie dickey version here with a J.Crew slogan tee and Hush trousers (now on sale here). I've then switched the dickey out for this alternative look with the mariner stripe dickey and hey presto… a whole new outfit. Oh, and some of them come with cute little sleeve additions too to keep you extra warm. The rest of the outfit below is made up of Bella Freud knit, J.Brand Selena jeans and Marks & Spencer sneakers (gifted).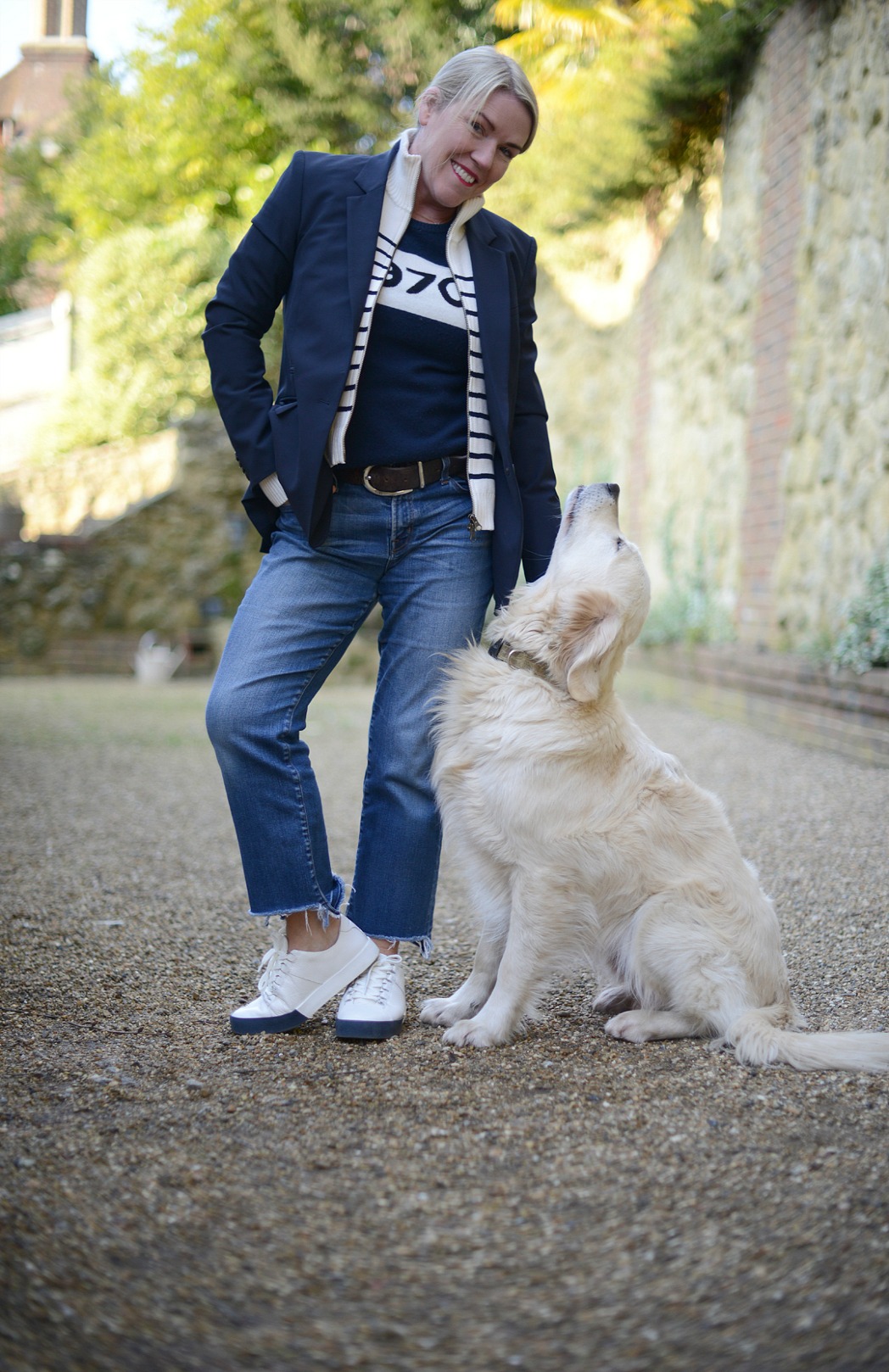 Veronica Beard Blazer… where to shop.
Although the Veronica Beard Blazer has been available predominantly Stateside, now thanks to the joys of global shipping it's easy to snap up your own this season. Here are some of our faves out there right now. Click the images to shop.

I've added this post to the fab @notlamb #SaturdayShareLinkup by lovely Catherine Summers – if you're looking for some more great blog reads pop over for a peek.
(Visited 404 times, 1 visits today)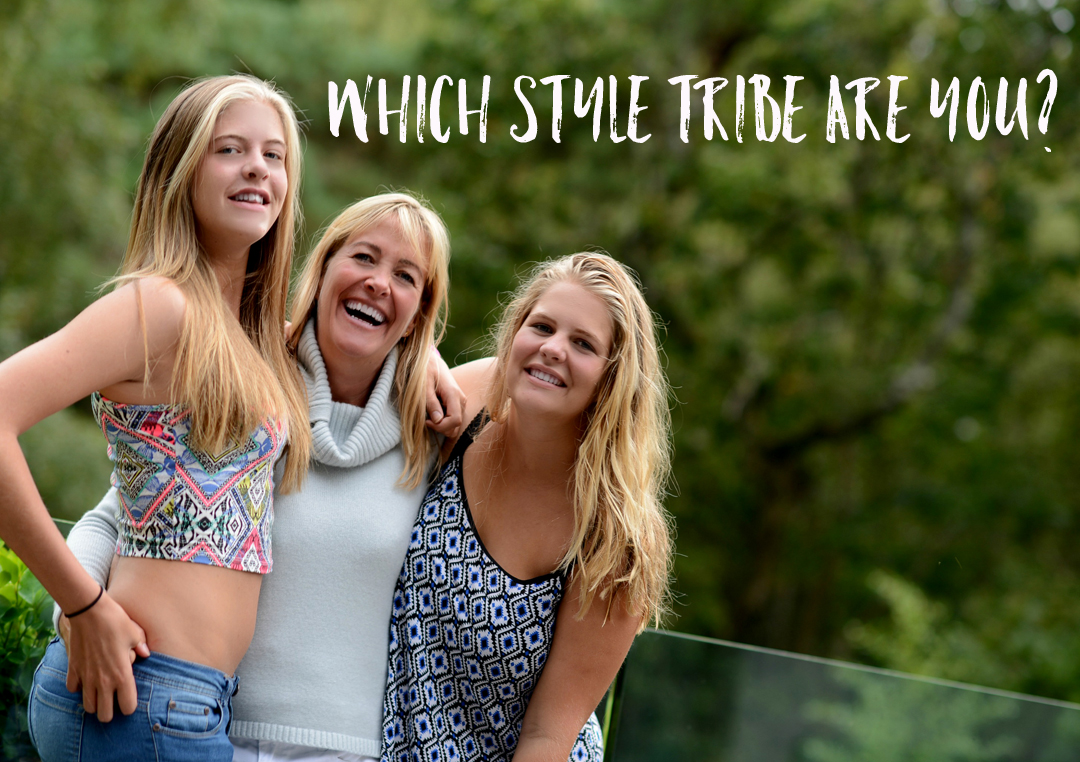 Style Tribes Quiz
Try our Style Tribes quiz to help figure out your Style ID
Get started with our free 5-minute style
tribes quiz - sign up to download