Flower decor for spring…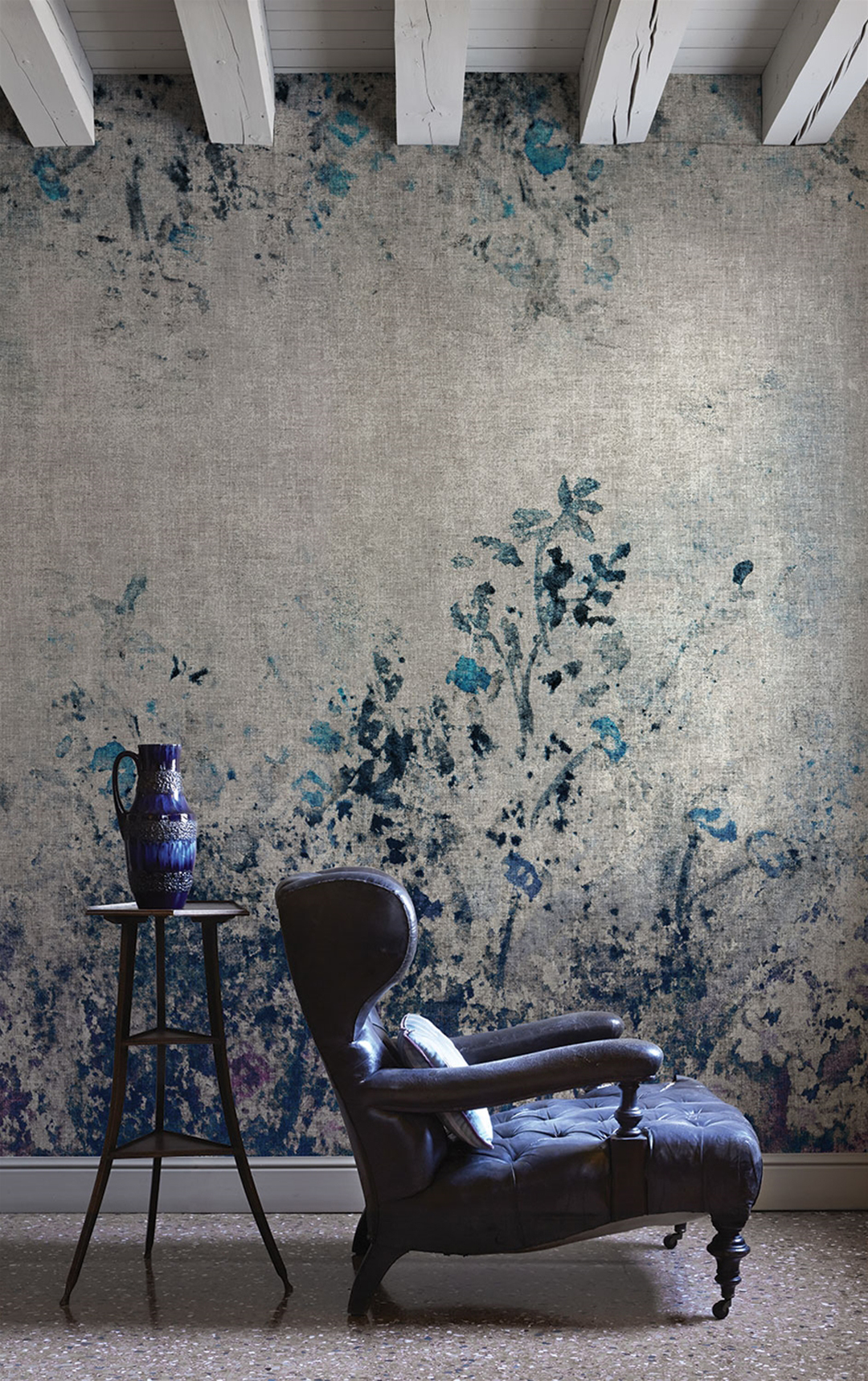 I recently got to wondering where did all the flowers go in the world of decor. Everything got all a bit minimal of late in interiors and I'm not sure I like it. Have you found the same? Does your minimal muted interior cry out for flowers? If, like me, you cannot find your zen in an interior without petal power, take some inspiration from the following ideas to bring floral displays into your home without going over-the-top.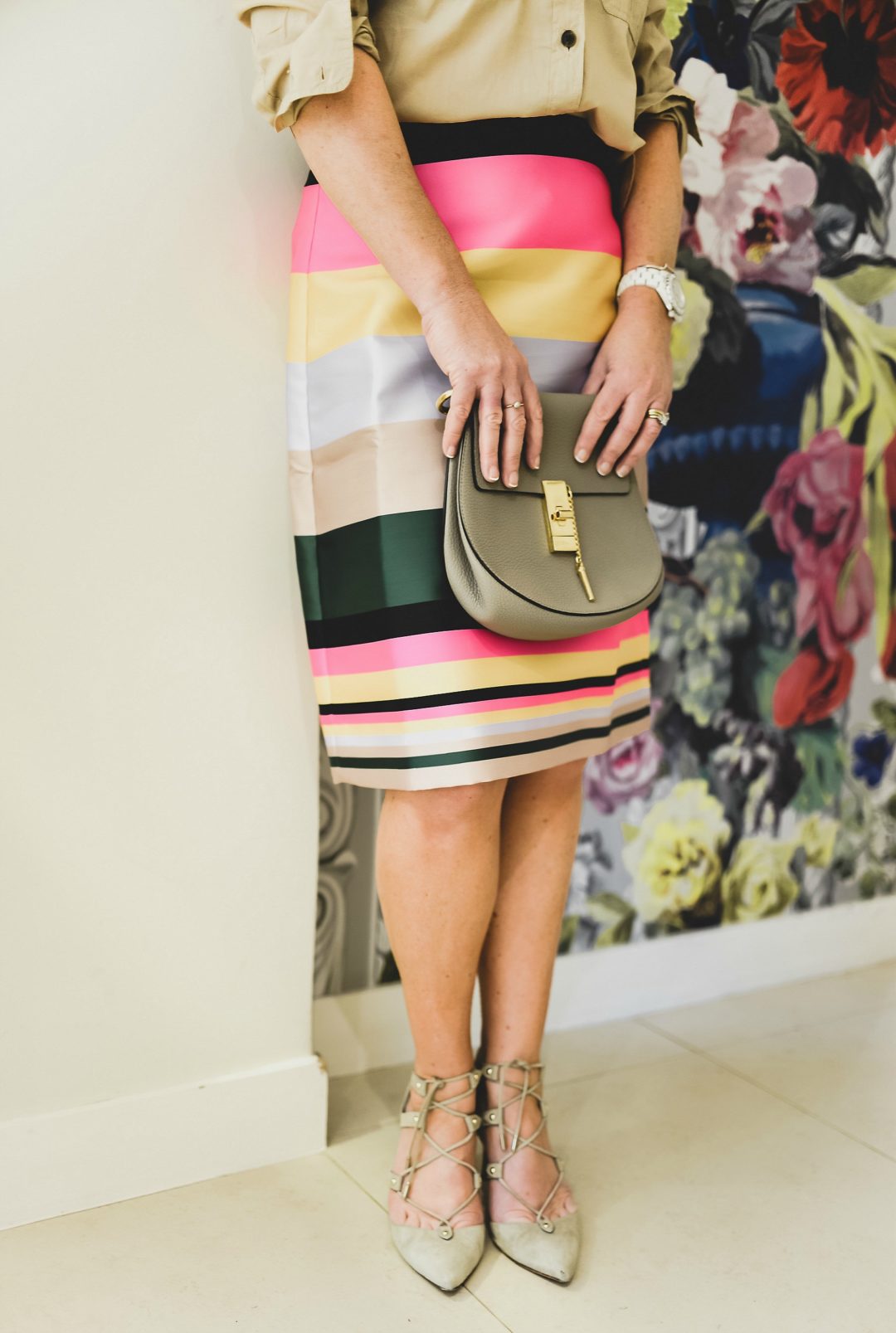 Statement flower decor wall chez Notes From a Stylist
Oversized flowered wallpaper was a feature at the recent design show in Paris and it's something that is easy to adopt in the home – think statement wall for starters. You don't have to decorate a whole room with a big floral, just pick out one feature wall and have fun. If big and bold is not your thing then go for a less commanding pattern, or bring an overgrown meadow to a quiet corner. And, although it's called wallpaper, any surface is good for paper nowadays, even your old wardrobe! Check out the Pinterest inspo we found below.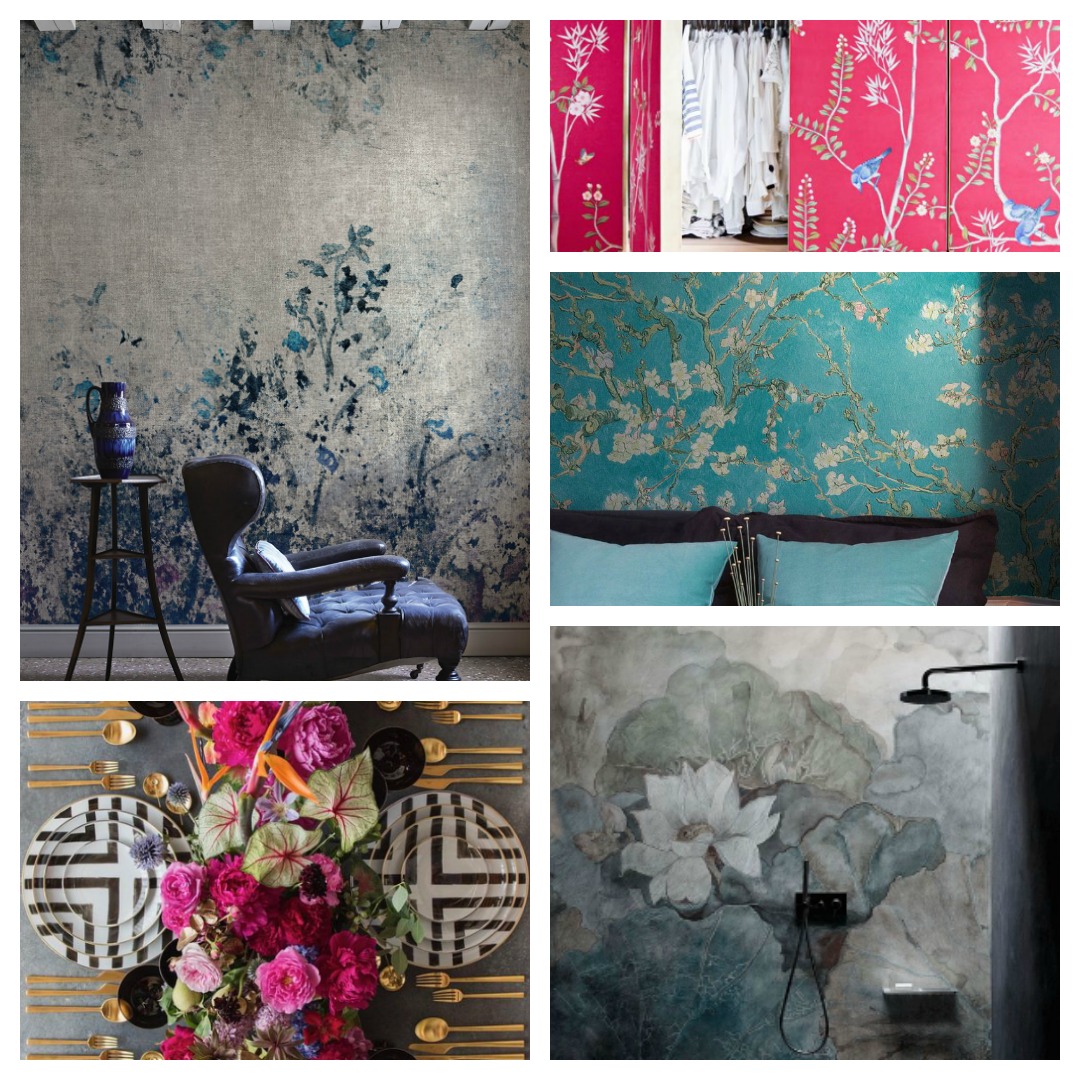 If wallpaper seems too fussy, then bring in some flowers with artwork or accessories. We can't all be Matisse but we can share his love of Japanese floral prints. Try the shop at Kew Gardens for a fabulous selection, or bring some flora into your home via this poster collection at All Posters.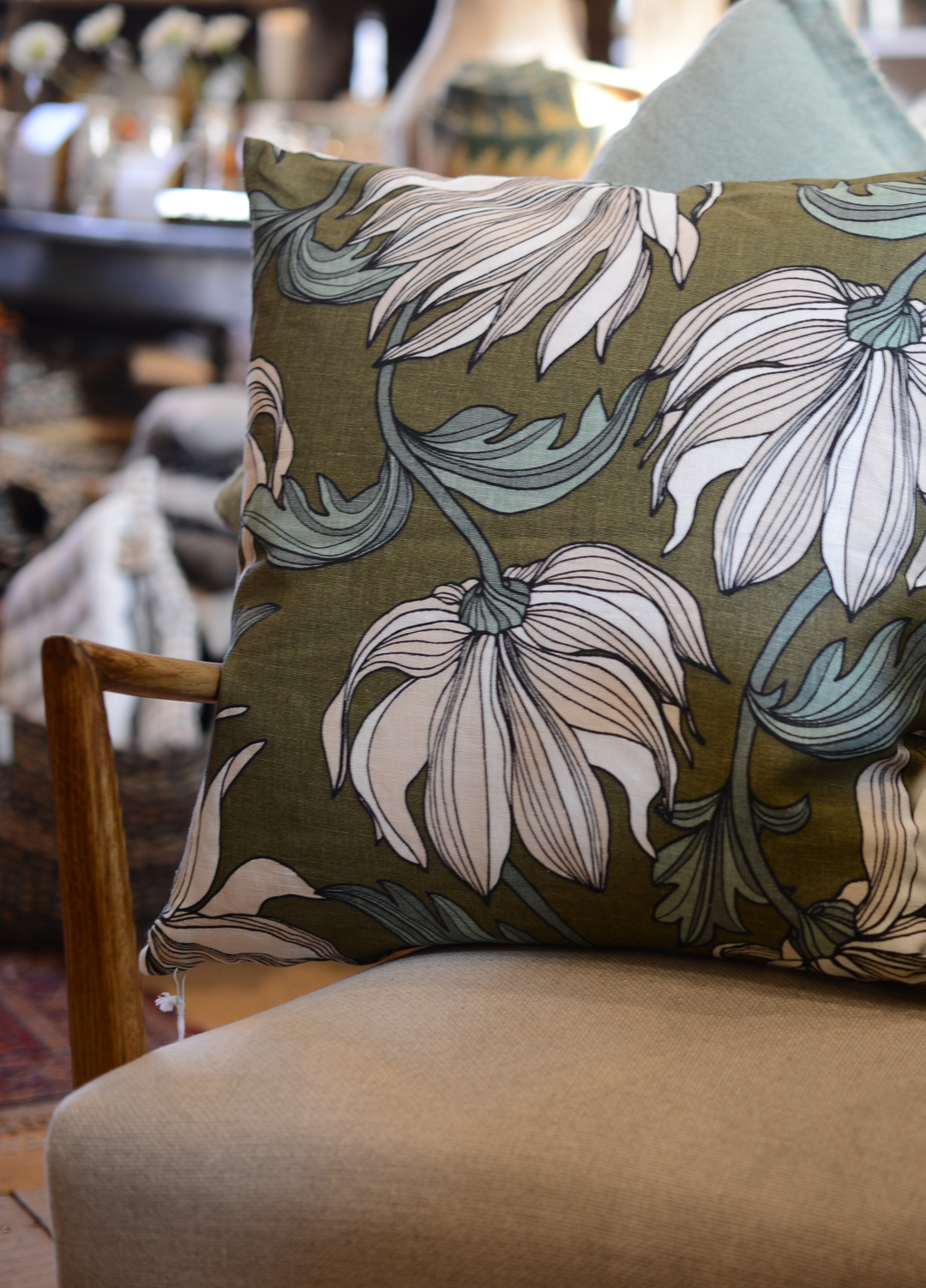 Floral accessories in One Forty Cranleigh
Bringing flowers to your table, fresh or faux, couldn't be easier. Just remember if you're using fresh, fragrance should be kept to a minimum and for longevity add a few drops of bleach to the water.  Try imitating this pairing (below) of boldly coloured, frothy flowers with the new black and white Sol y Sombra collection from Christian Lacroix for a 'chic chic chic' early Spring feeling.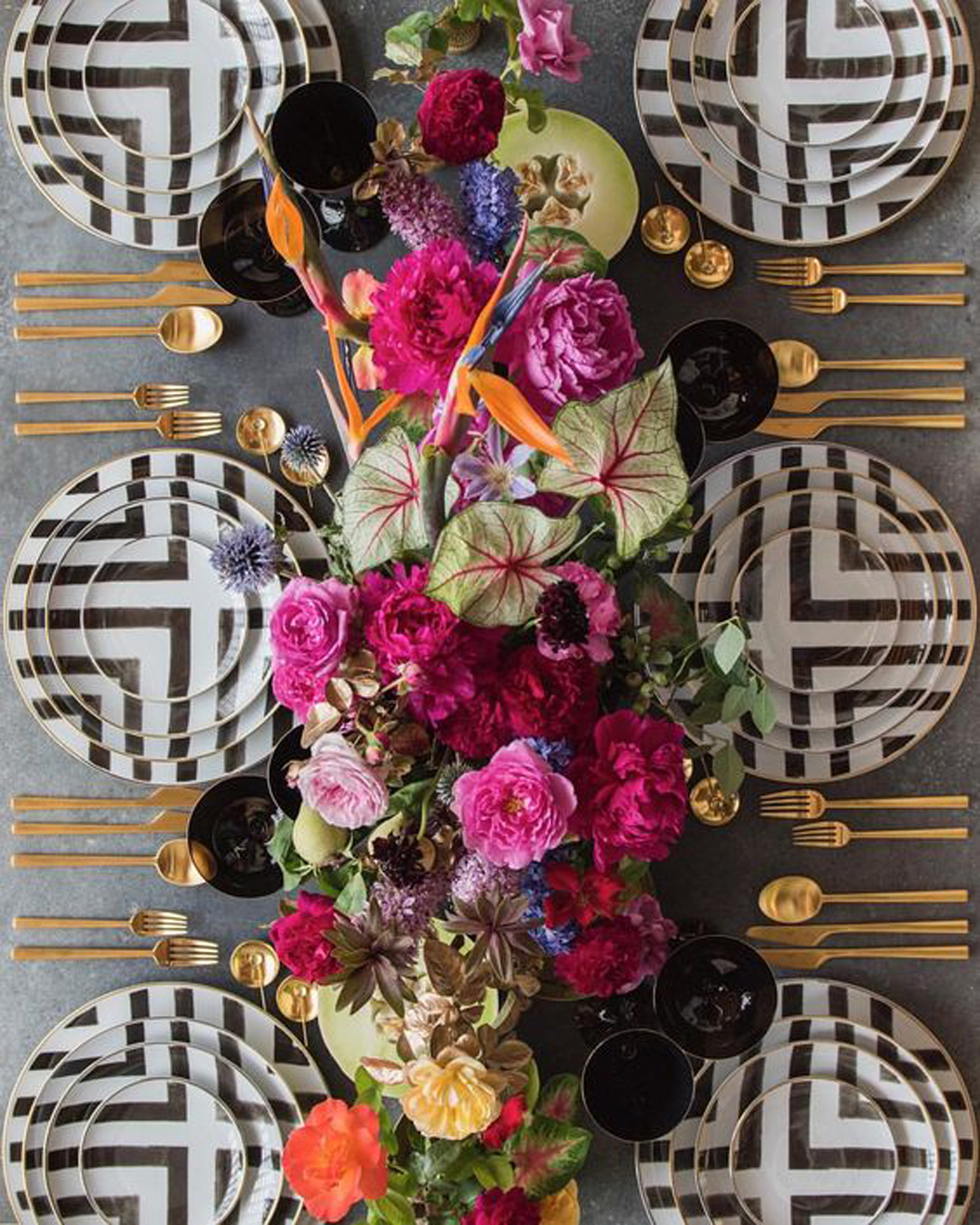 Pinterest inspo
Faux flowers aren't just for black thumbs and are indistinguishable from the real thing (well nearly). A small bouquet for your desk or a large foliage sculpture can create a real conversation piece. Keep them dust-free with a soft artist's brush and an occasional vacuum on the lowest setting.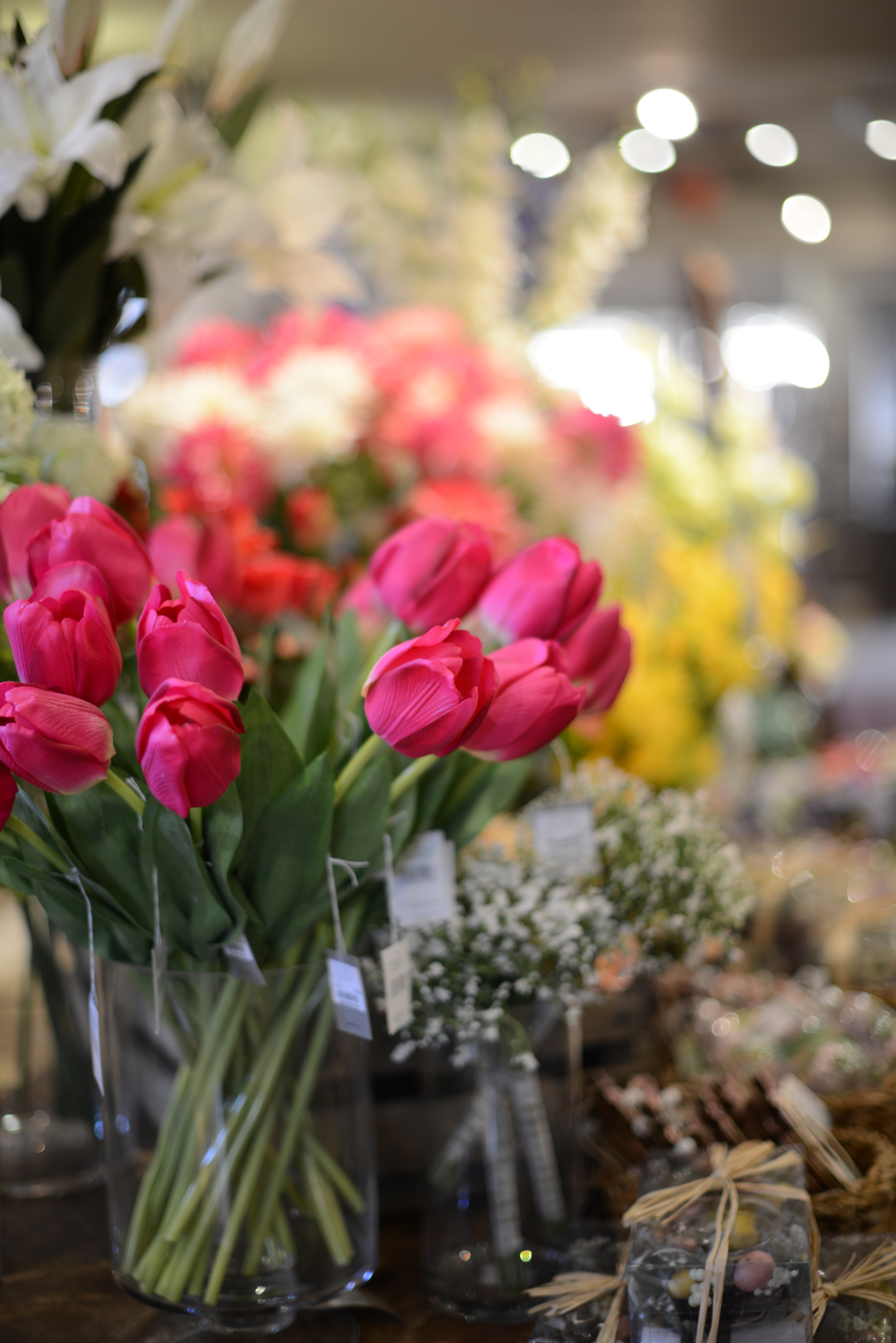 Faux flowers from our local fave emporium One Forty 
Muted, textured and hand-thrown ceramics still command the world of tabletop fashion but don't let that stop you from putting out the flowers once in a while. A whole setting may be too much for the senses, but think about serving up your food on a floral plate or two and you are still hitting the right trend note.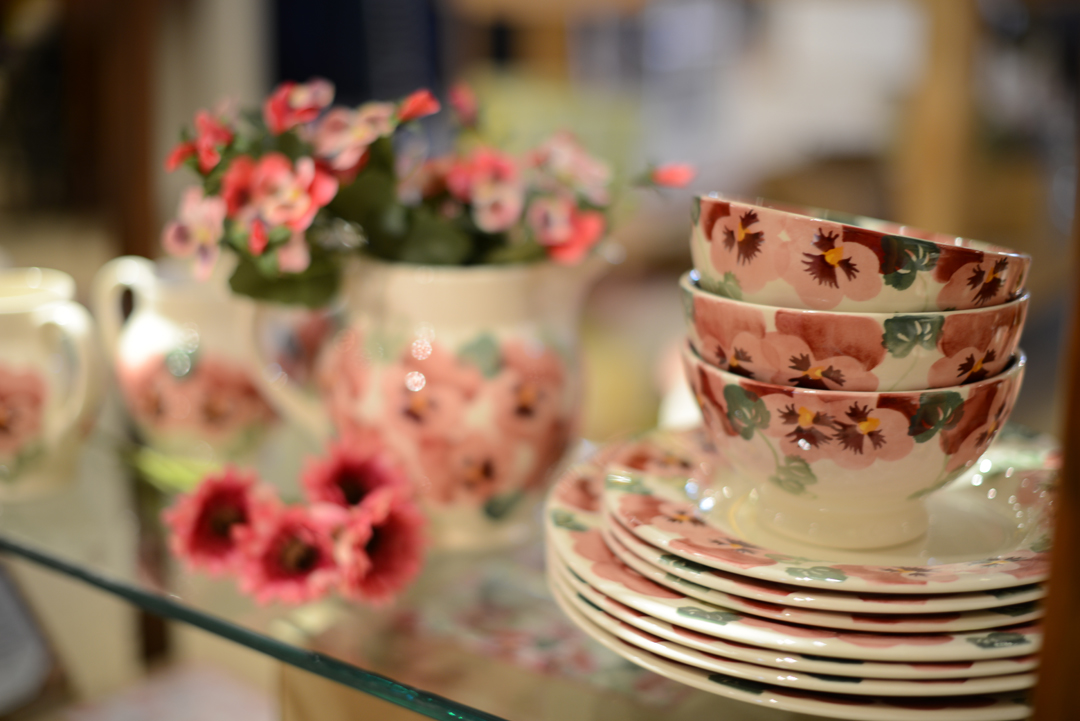 Flower decor for spring… where to shop.
So that's what you need to switch your home up to spring ready, here's where to snap up that stuff. Click the images to shop.

By Catherine Goodrich, Interior Stylist.
I've added this post to the fab Not Dressed as Lamb #SaturdayShareLinkup by Catherine Summers – you can find loads of other great reads in one spot – pop over for a read.
(Visited 434 times, 1 visits today)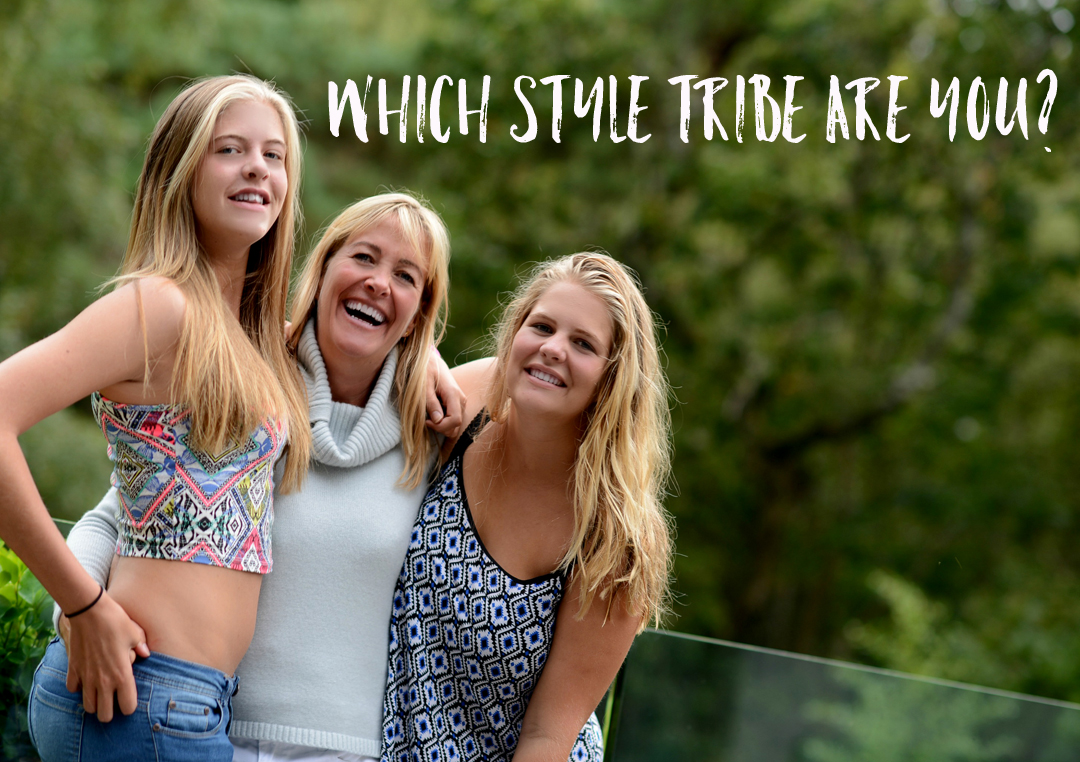 Style Tribes Quiz
Try our Style Tribes quiz to help figure out your Style ID
Get started with our free 5-minute style
tribes quiz - sign up to download