Which red suits your skin tone?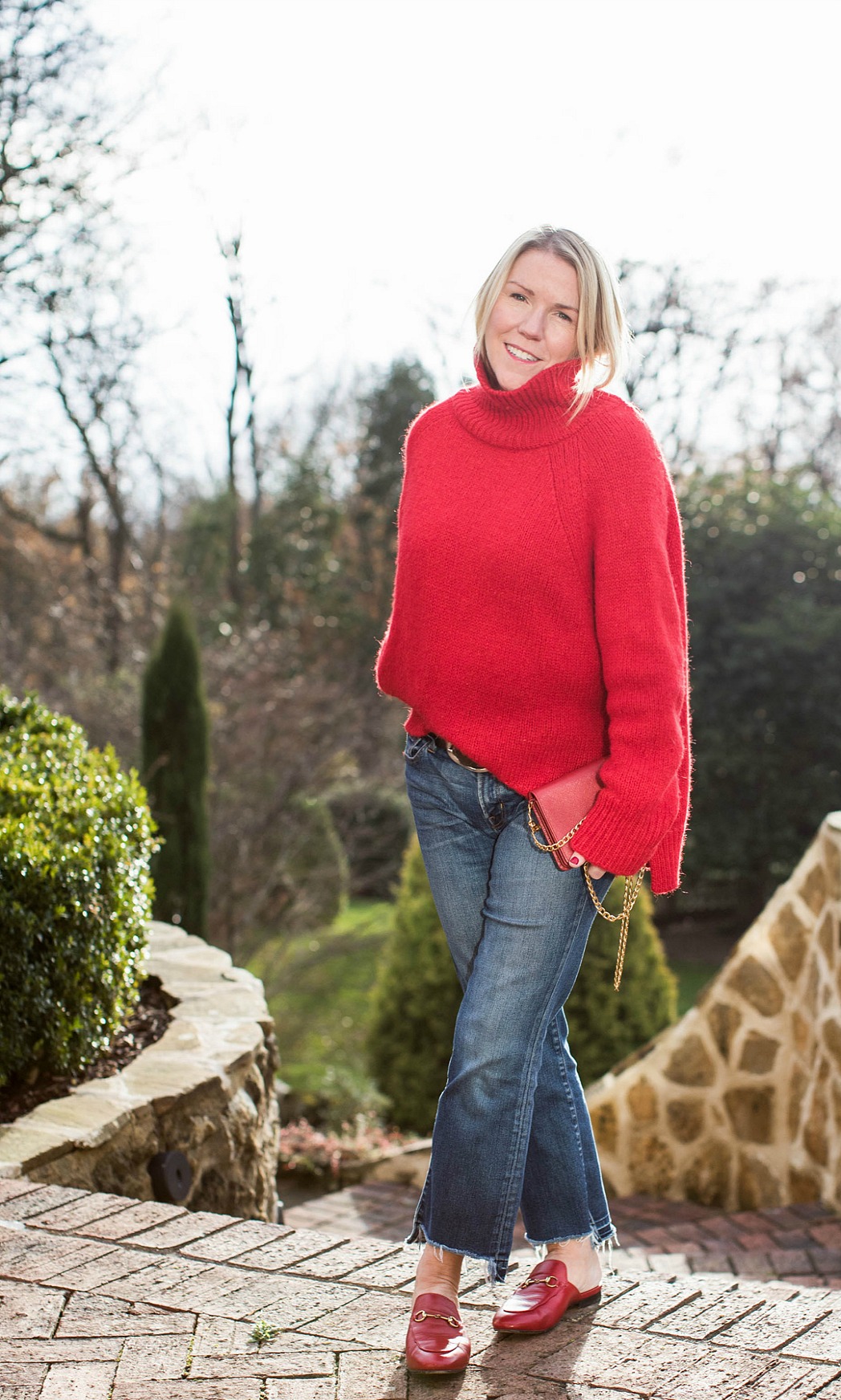 I'd been wearing a fair amount of red before Christmas, and it all seemed like a bit of festive fun, but fast forward to the midst of gloomy January, and you know what!? I'm still enjoying it! Whether you full-on embrace the power of dressing in red or simply add a couple of accents, it's worth dipping your toe in the water and road testing this classic hue this season. But often people are worried about which red suits your skin tone, so here's a quick post on how to figure out your skin tone and snap up the right red to suit you.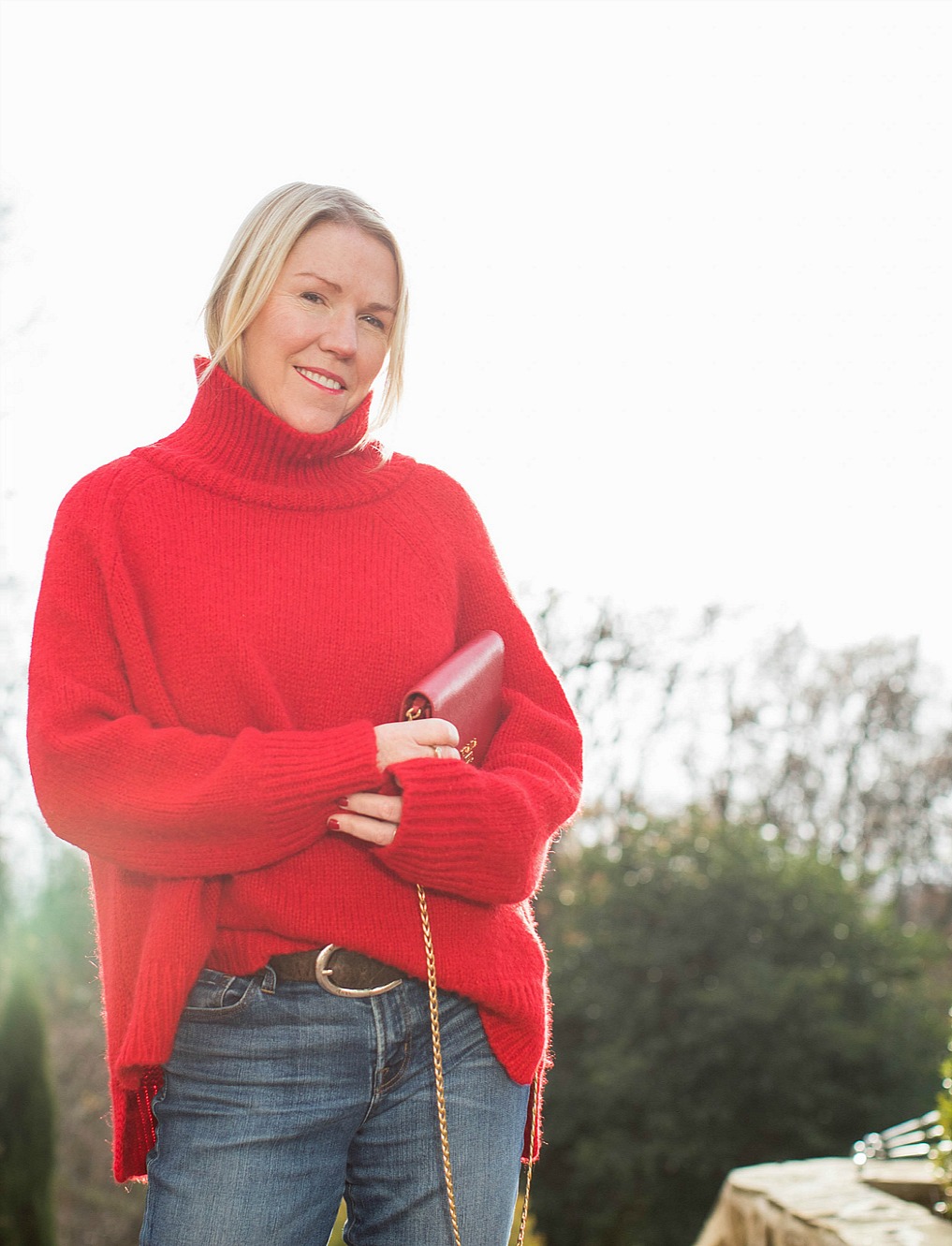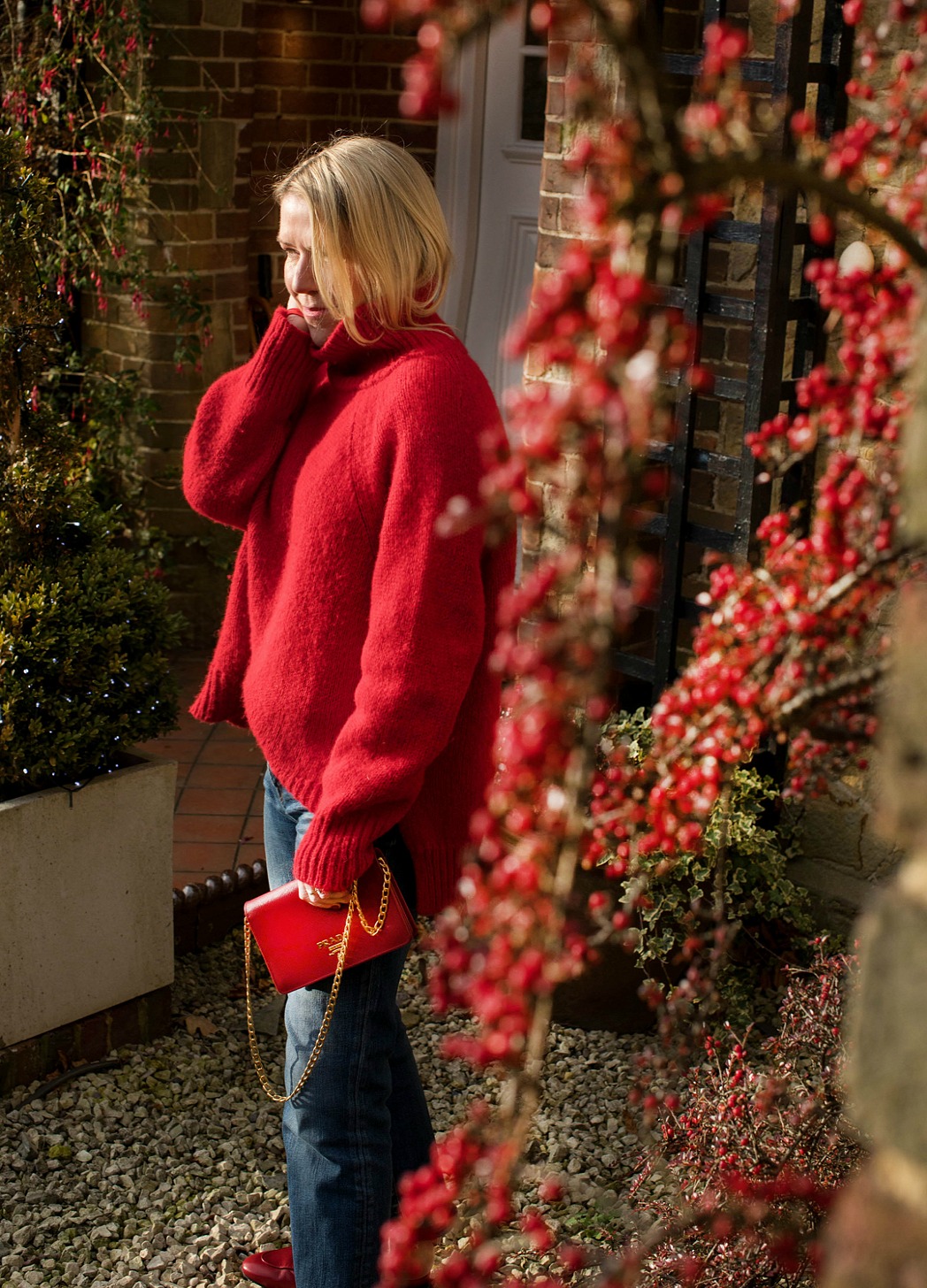 Wearing the right tone of red is all about picking the right hue for your skin tone. If you have no idea what skin tone you have the easiest way to tell is to hold a sheet of white paper up against your face. How does your skin look versus the paper? If it looks slightly yellow, green or light brownish, then you probably have a warm skin tone. If on the other hand, it looks a tad pink, rosy or blue then you have more of a cool skin tone. If you find it looks slightly in between – like slightly grey – then you probably have a neutral skin tone. Another great test it to check the veins on your wrist – if they look blue or purple then that's a sign that you have a cool skin tone, if they are more green/yellow, then it's a warm skin tone. If you have a cool skin tone, the reds you are most suited to are brick red and cherry red, raspberry and crimson, whilst the warmer skin tones should look to poppy, ruby and scarlet.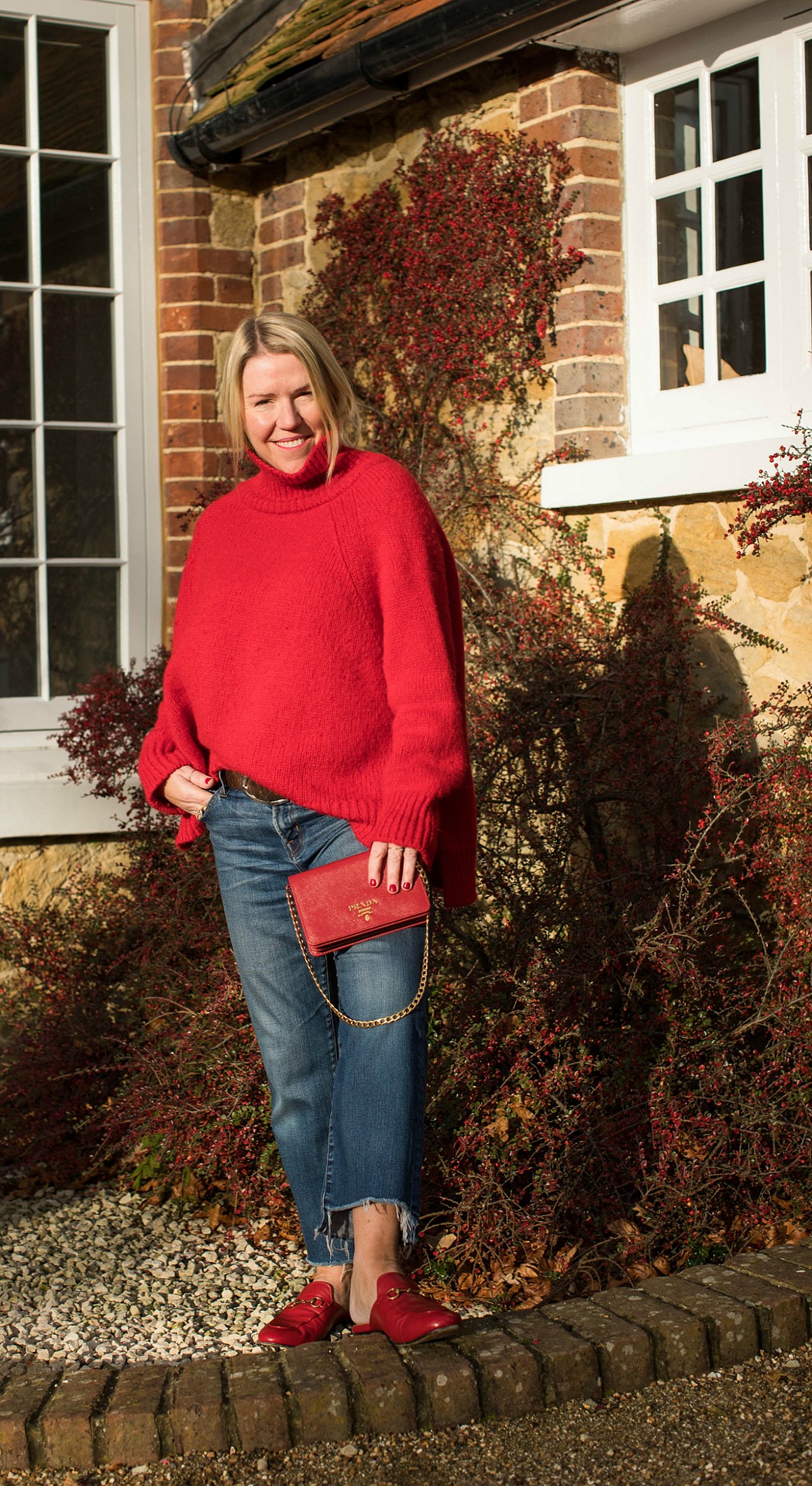 If you like the idea of trying this trend but are a bit unsure about going large and putting it right up against your face, then try it in a skirt or trousers or go even smaller with an accessory or two. Worst case opt for nails or a red lip to ease yourself in. If you're not sure which style might suit you or your body shape at all, then head to our Start Here page for a few ideas.

Which red suits your skin tone… where to shop.
So if you feel like taking the plunge, here are some of my favourite pieces out there right now. Click the images to shop.

With thanks to the fab Jane Looker for her gorgeous photo work on this post.
I've added this post to the fab Not Dressed as Lamb #SaturdayShareLinkup by Catherine Summers – you can find loads of other great reads in one spot – pop over for a read.
(Visited 801 times, 1 visits today)