Which stripes work for your body shape this spring?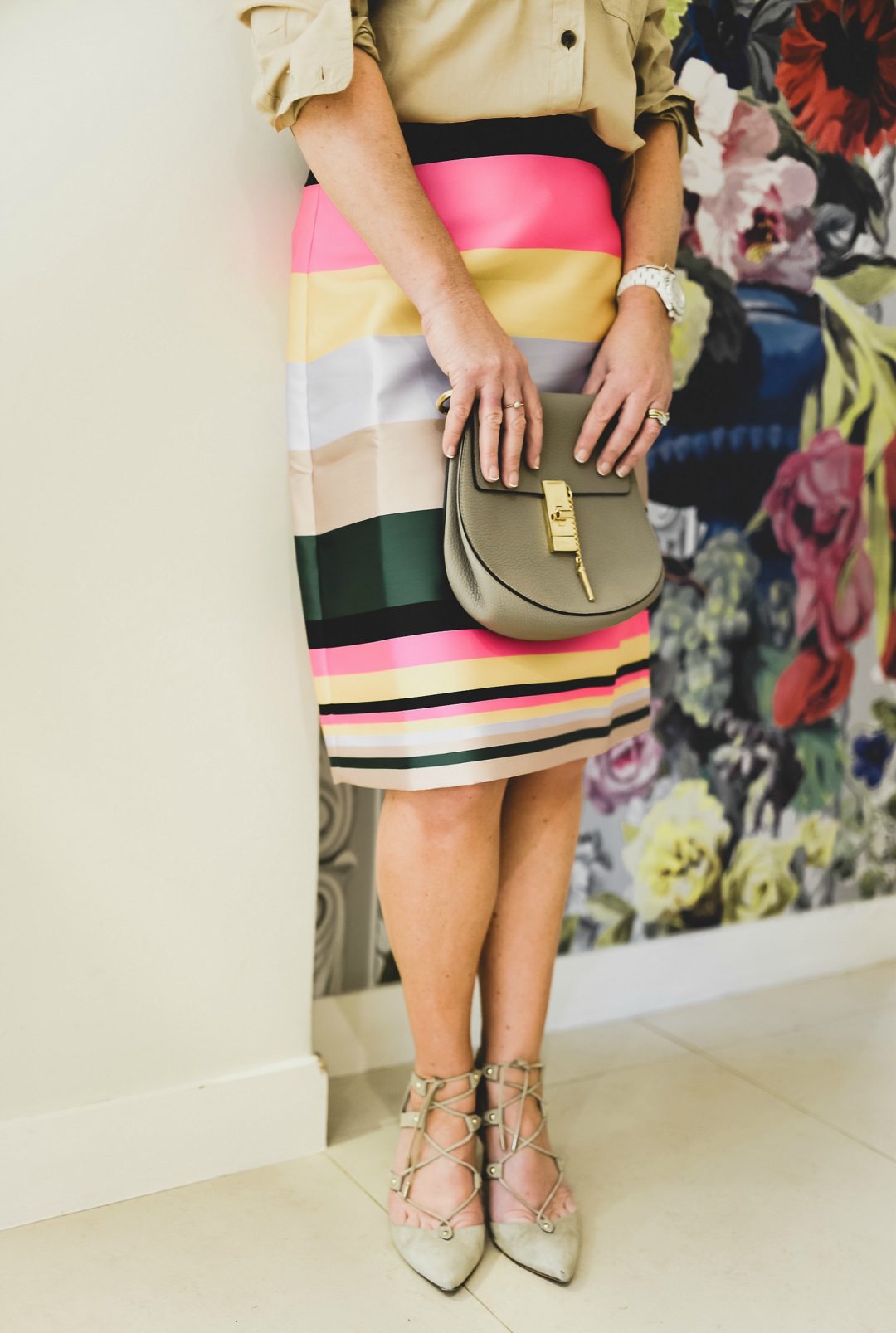 If you fancy working the stripes trend this spring but are a little pensive about throwing yourself in lest you end up looking like a 'Where's Wally' character amongst the crowd, we've got a few style tips and tricks to try in order to pick the right stripes for your body shape.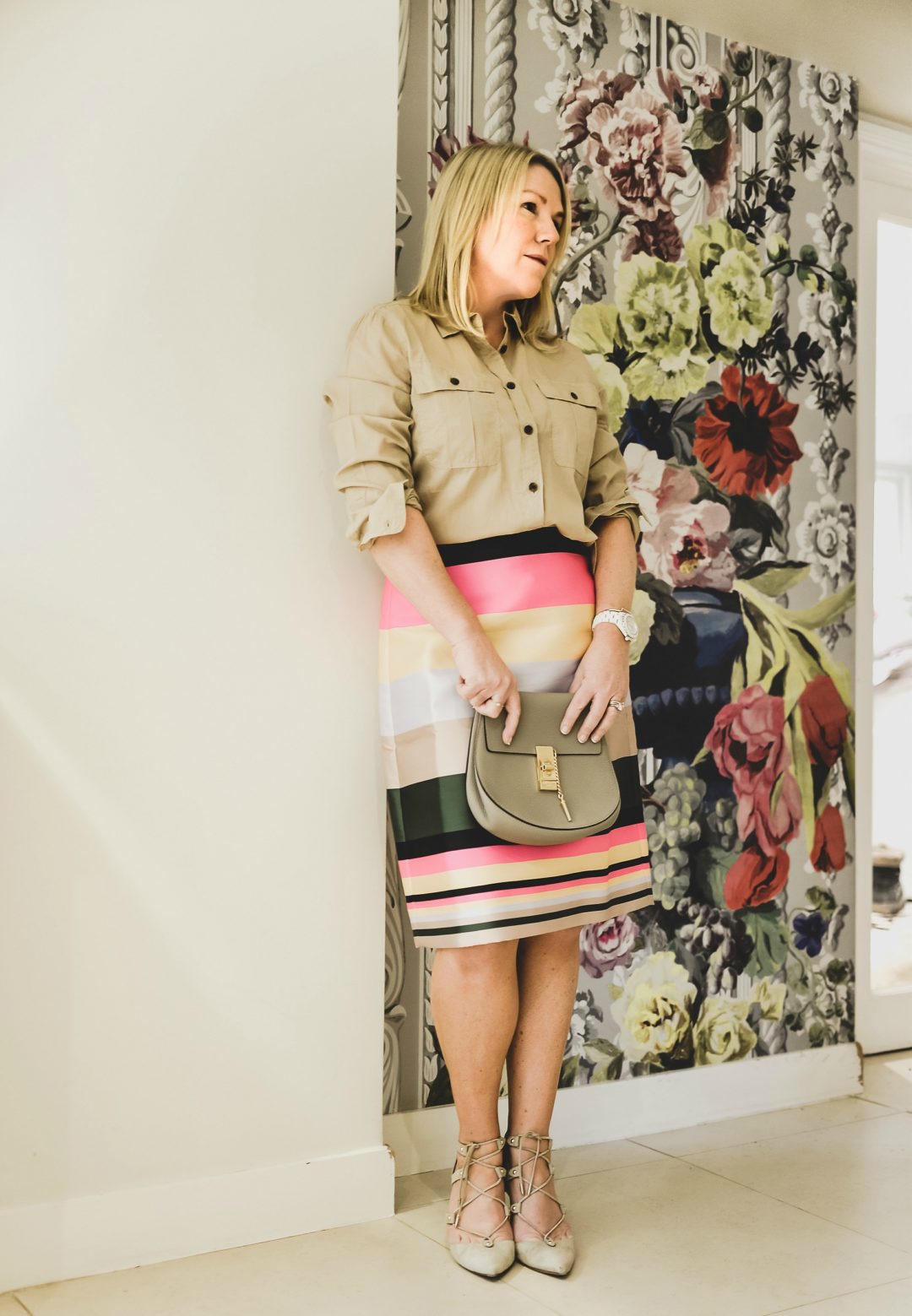 I love a bold stripe or two, but my body shape (wide shoulders, no hips) means that I look ever so slightly clown like if I start donning preppy Breton tops (which would always be my stripe weapon of choice… and sometimes I utterly ignore my own advice and step out the door wearing said Breton top with a wry 'breaking the rules' smile). When I put this outfit together, I was looking for something with a bold, colourful stripe that would accentuate my lower half and take the eye away from my broad shoulders. The answer – wear something neutral on top and make the colourful statement skirt do the talking.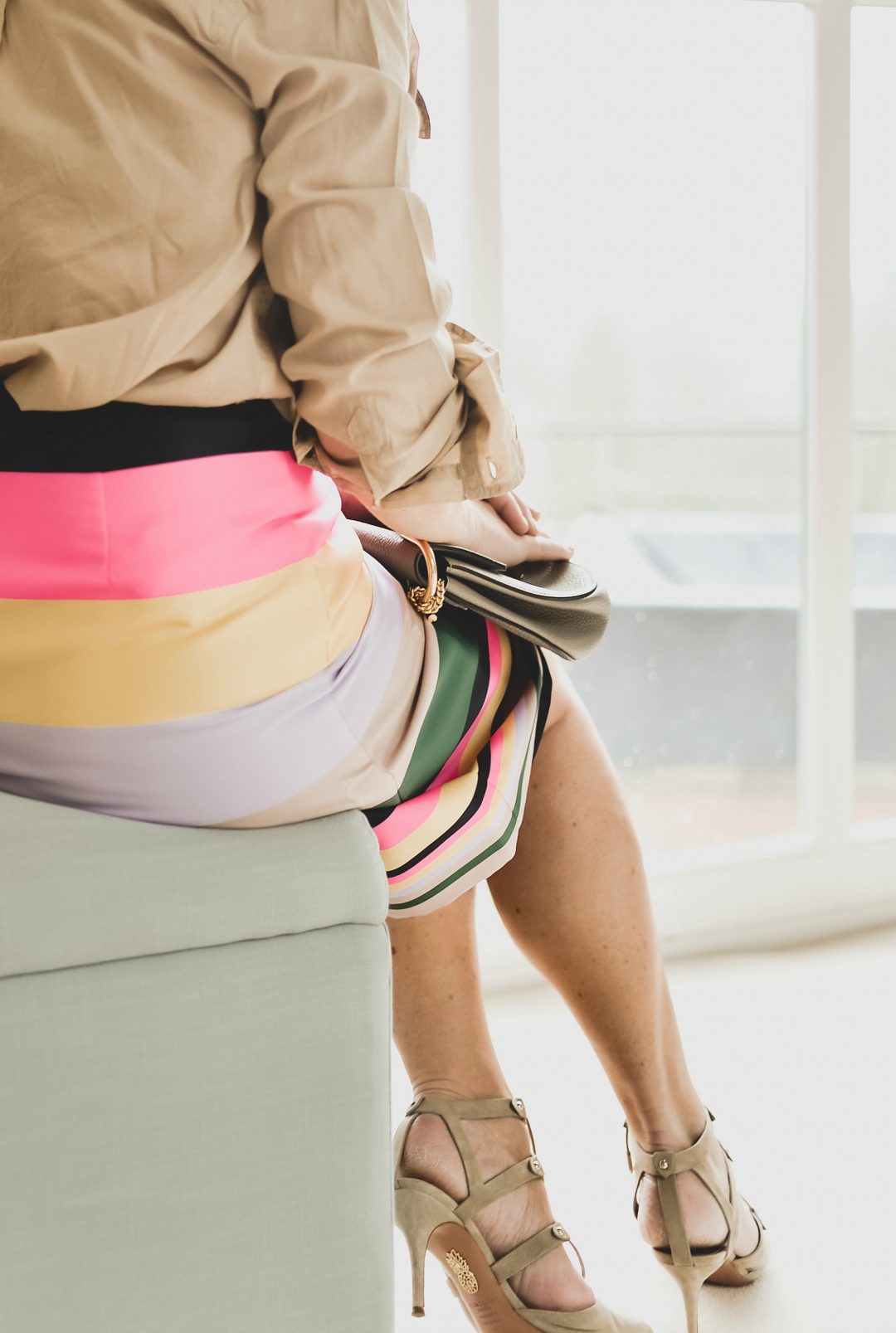 The skirt is J.Crew as is the shirt. Bag is Chloe Drew and heels Aquazzura.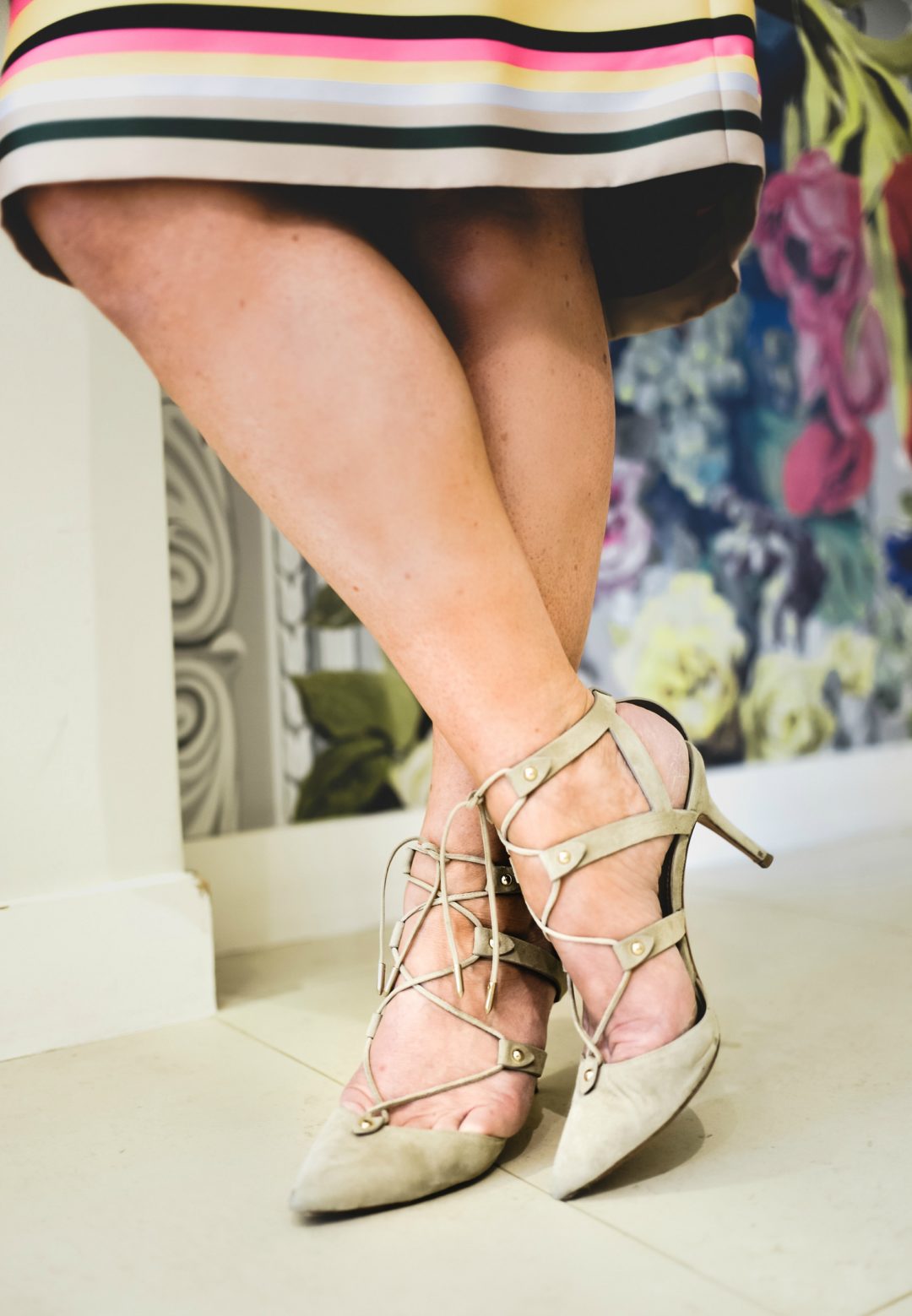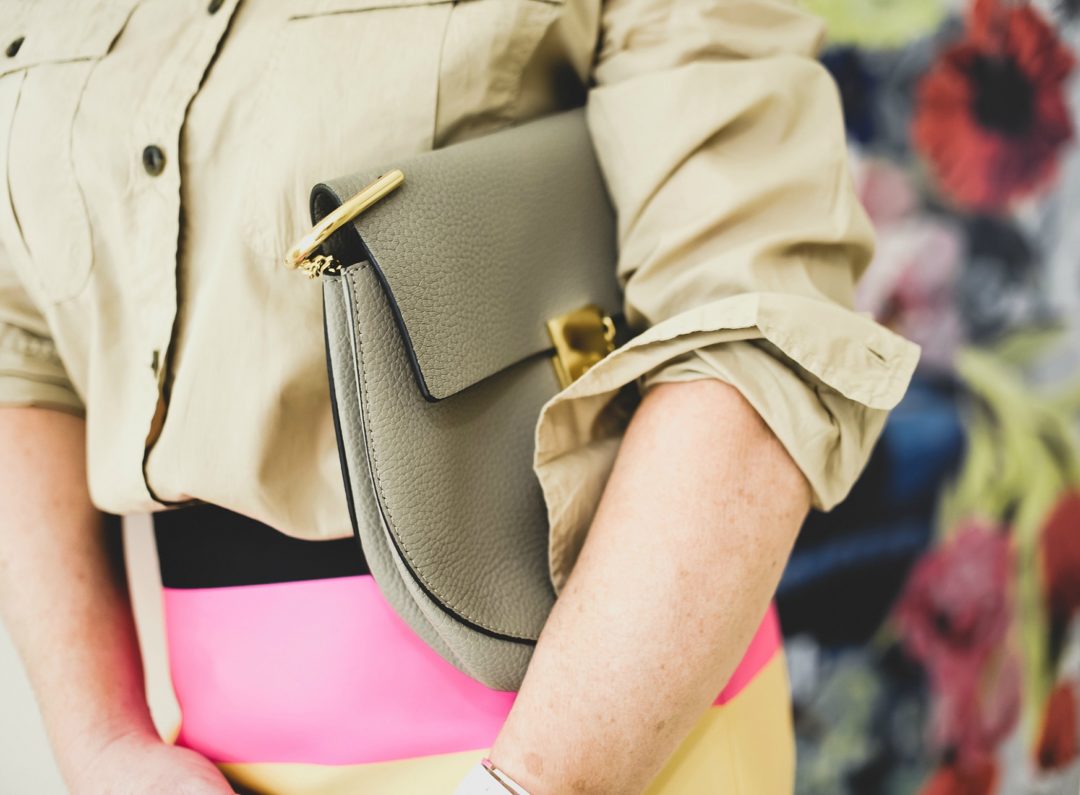 Which stripes work for which body shape?
Stripes have been pegged as a massive trend this spring, so you will already have seen them popping up in stores in all sorts of wearable guises. The trouble with their geometric genetic makeup is that not all striped garments out there are going to flatter your figure. So how do you figure out which ones are right for your body shape? Well, the answer lies in the width of a stripe, and it's direction of travel.
If you haven't checked out where you lie on the body shape spectrum – hop over to our Start Here page for some intel.

If like me you have broader shoulders or are big in the chest area then you want to be playing down the upper body and accenting the lower body to balance out your silhouette. Think darker or neutral colours on top with stripe accents on the bottom half, or try vertical stripes on the top and horizontal stripes on the bottom half.

If you have a larger lower half than upper half which falls into that classic pear shape (whether it be due to wider hips or a fabulous larger butt), then the opposite of the above is true. Check out anything in a dark neutral for your lower half and stick to horizontal stripes on the top. A Breton top could be your NBF, as could anything with a diagonal stripe on the lower half which will give your hips an instantly slimming effect.

Gals with an hourglass shape are lucky enough to be equally proportioned, so the trick to making stripes work for you is to accentuate the hips and shoulders which then shows off your neat little waistline. There are some great shirt dresses with diagonal stripes in store which will do just that for you, or mix and match your stripe game using separates for the same effect.

Our tall or flute shaped gals might want to make use of a few horizontal stripes if they find they are towering over their friends. A horizontal stripe fools the eye into shortening your frame. But if you are loving your Amazonian looks you could go all out and road test some vertical stripes to add more emphasis to your look.

If you're verging on the apple shape (which I think old age is slowly edging me towards), then the best way to use stripes to your advantage is to harness the power of the diagonal. These nifty stripes can restore the illusion of a waistline and have you looking a dress size slimmer in one fell swoop. Size up if the garment feels too restrictive around your waist, so you will feel more comfy showing off the bit that you spend most of the time trying to hide.
Which stripes to buy?
Take a peek at our edit below which has a pile of body shaping stripes included.

(Visited 439 times, 1 visits today)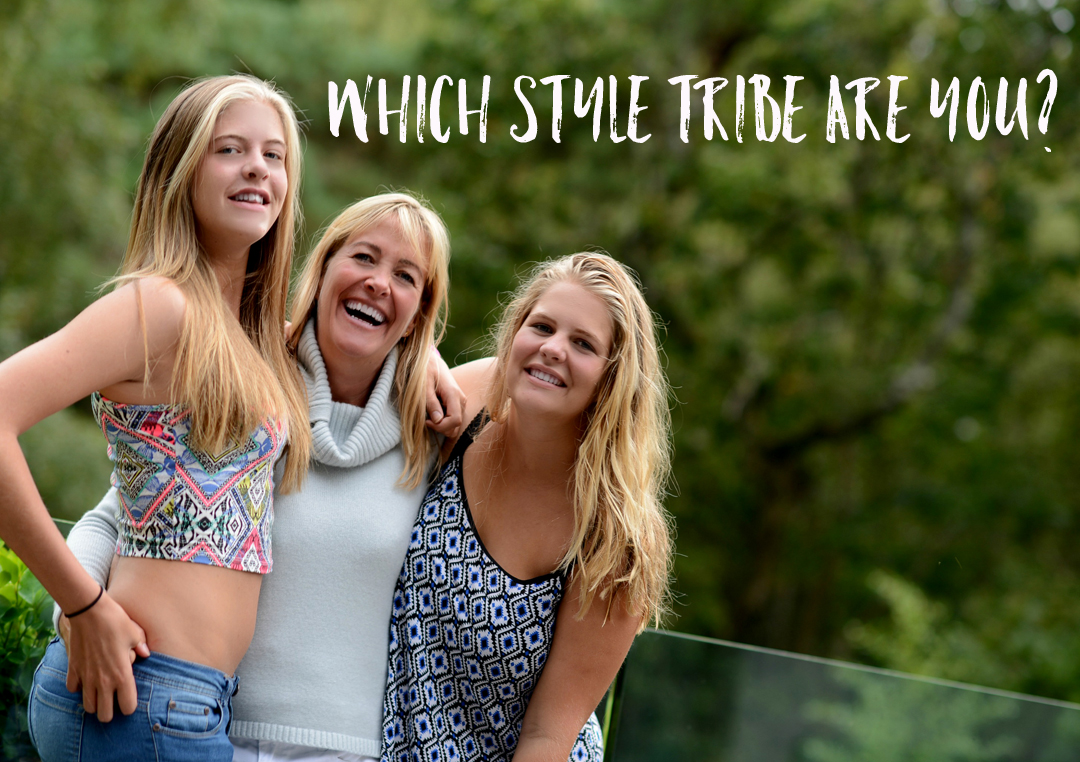 Style Tribe Quiz
Try our Style Tribes quiz to help figure out your Style ID
Get started with our free 5-minute style
tribes quiz - sign up to download