Balsamic Chicken recipe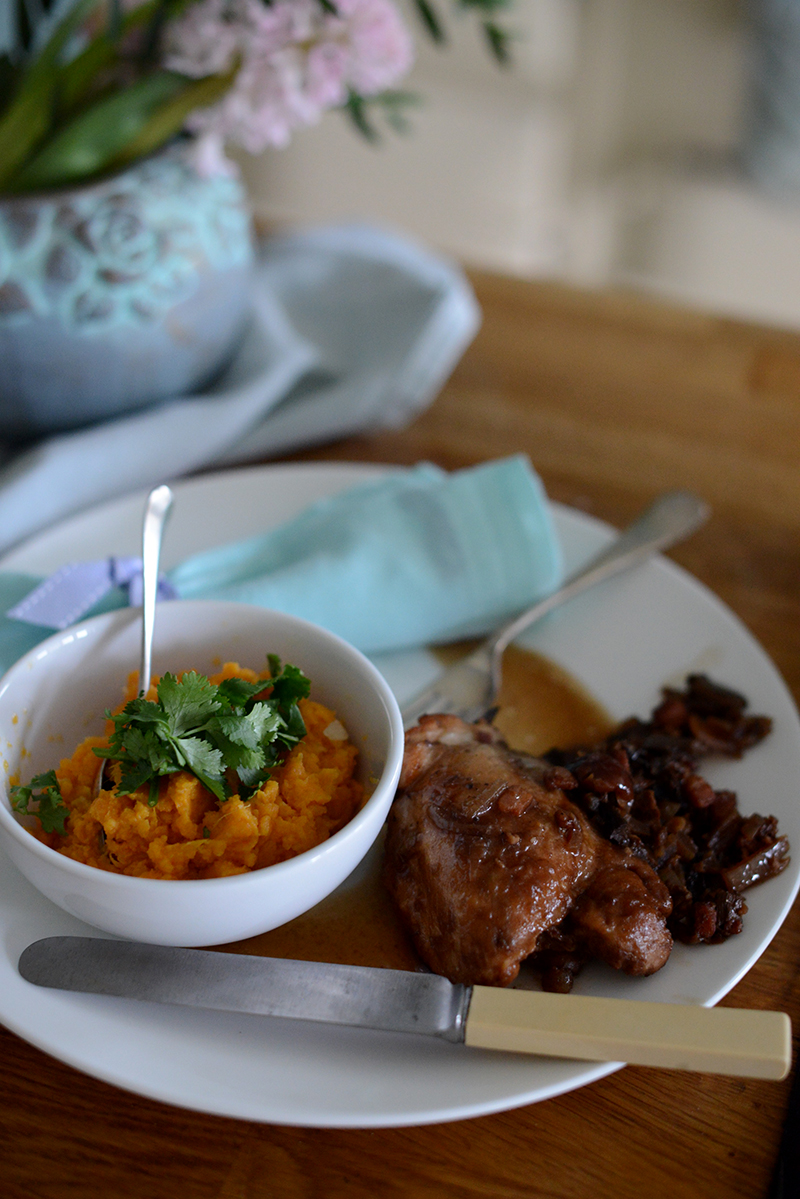 We are hunkering down for winter and it's time to pull out all the stops on the one-pot meal front. So this week we're bringing you a delicious balsamic chicken recipe from the country kitchen of lovely friend and all out superwoman Jo Denham. (I'd like to be her when I grow up please…) This easy braised chicken dish is the perfect make-ahead meal. Porcini mushrooms, balsamic vinegar and dried cherries are a quirky combination giving it that extra kick. Serve with sweet potato mash with a subtle ginger flavouring for a great winter meal.
Balsamic Chicken with porcini mushrooms and sun-dried cherries
You will need…
55g dried porcini mushrooms
8 large skinless chicken thighs
4 tbsp plain flour
1 tsp each of salt and pepper
250g diced pancetta
Olive oil
2 onions finely chopped
6 garlic cloves finely chopped
20 dried cherries, roughly chopped
125ml good quality balsamic vinegar
500ml red wine
250ml chicken stock
1 tsp cornflour dissolved in 2 tsp cold water
A handful of flat leaf parsley, roughly chopped
Serves 8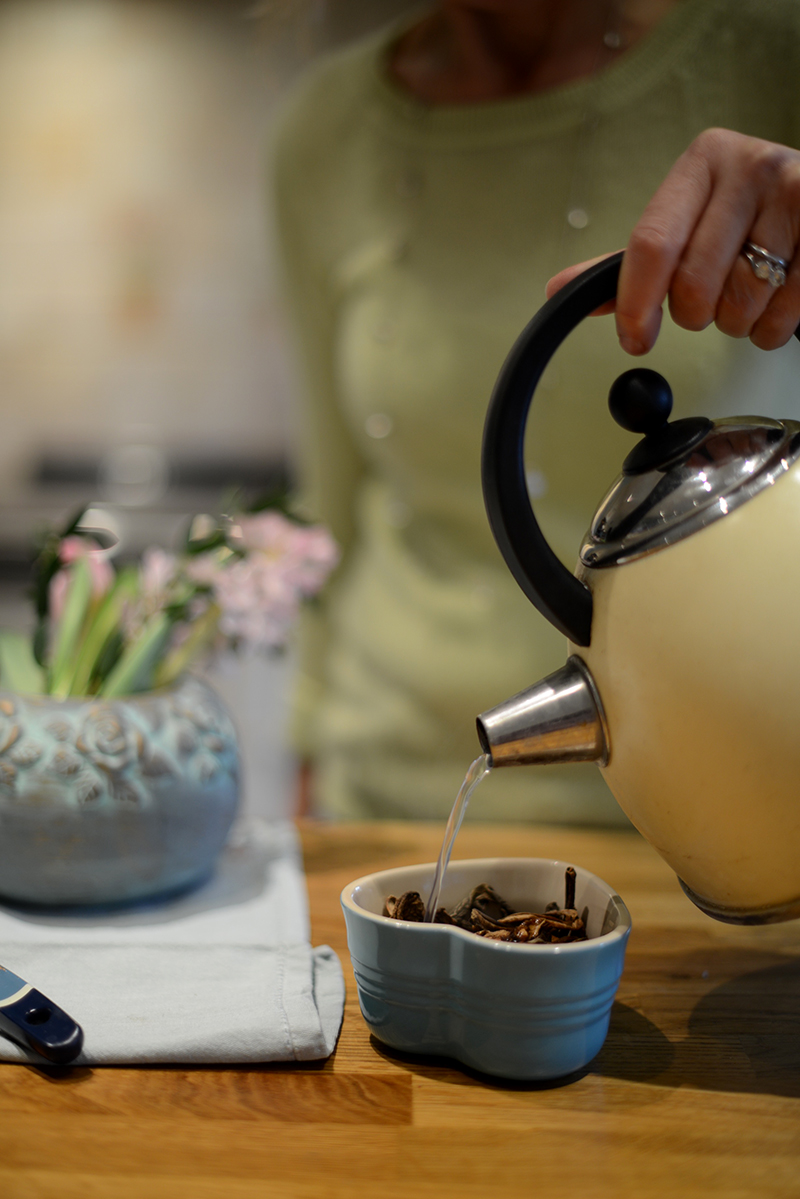 Here's what to do…
1.Pour 250ml boiling water over the porcini mushrooms. Leave for half an hour then carefully strain through a sieve, reserving the liquid. Roughly chop the porcini.
2. Dredge the chicken in seasoned flour and set aside. Fry the pancetta in a little olive oil or until it is very crisp. Remove from the pan and set aside. Brown the chicken pieces on both sides in the bacon fat. Remove from the pan then sauté the onions and garlic until soft.
3.Stir the porcini mushrooms into the onion along with the cherries, vinegar, red wine, stock and reserved porcini liquid. Bring to the boil and simmer for 10 minutes.
4.Add the chicken and pancetta, bring to a simmer and cook gently for 30 minutes. Add the cornflour mixture and simmer for another 5 minutes. Check for additional salt or balsamic vinegar.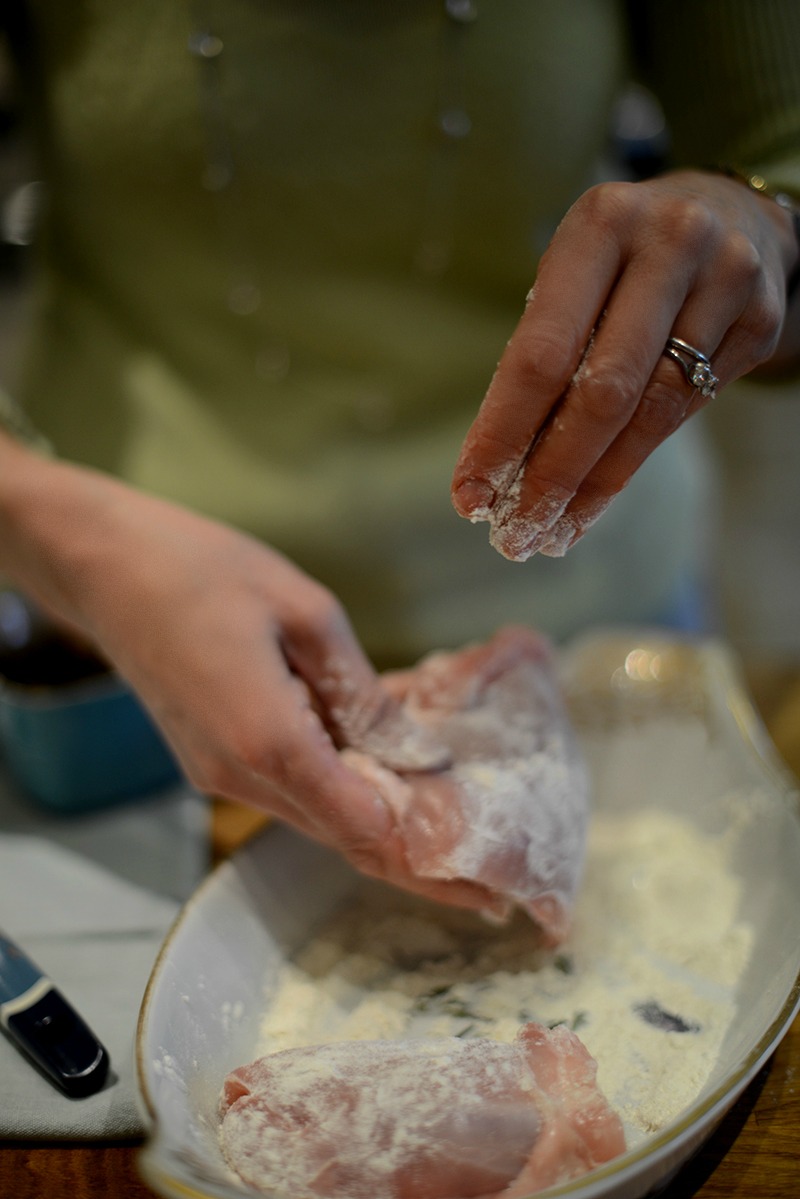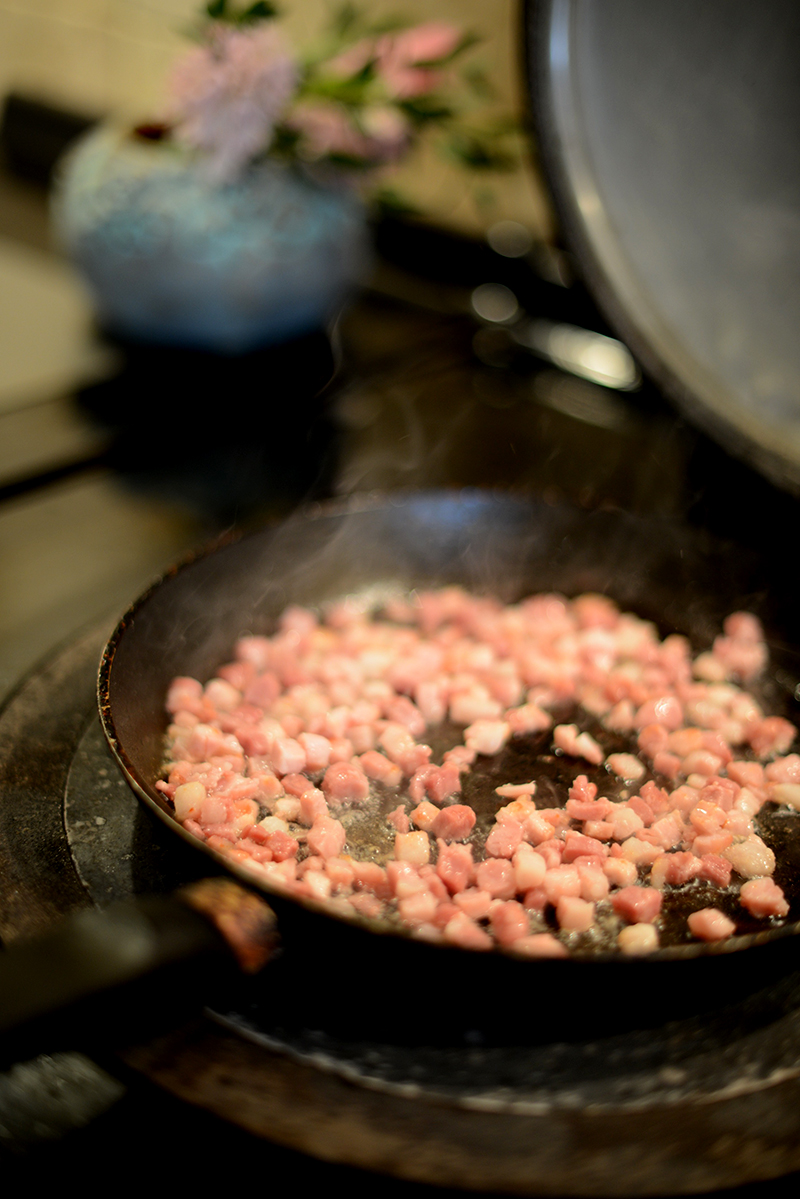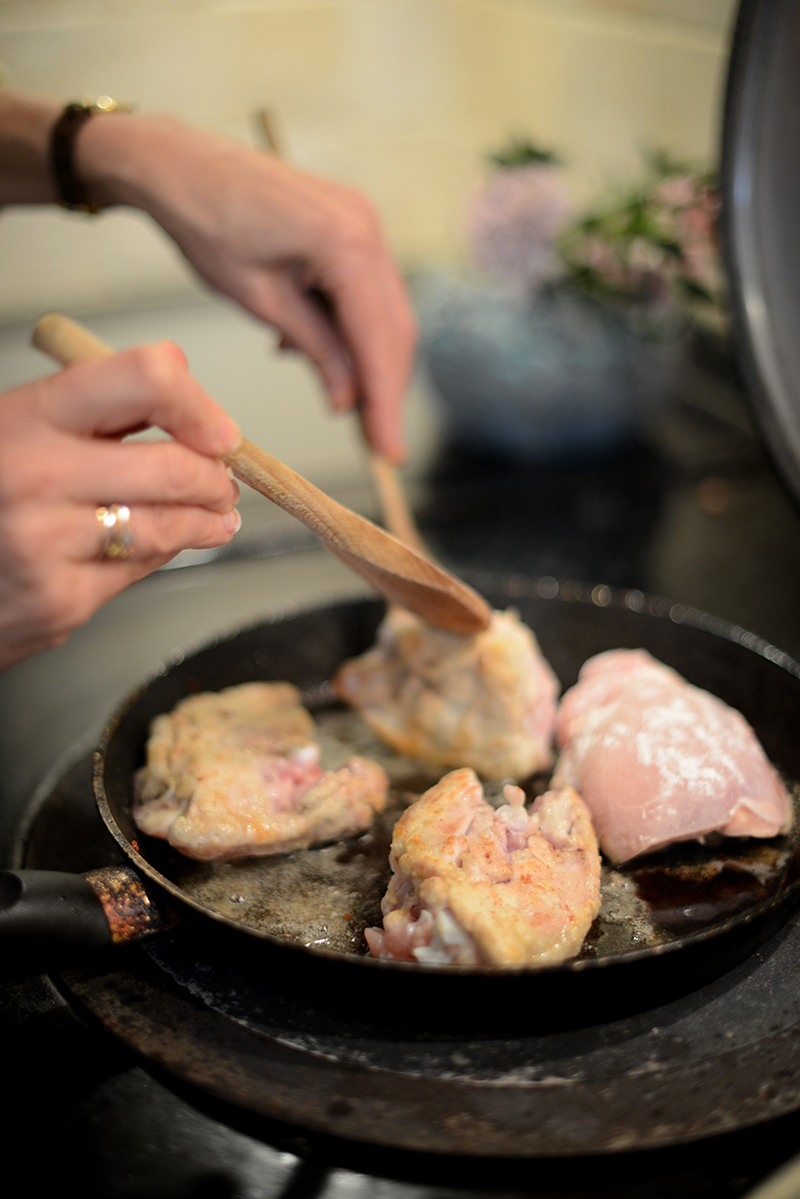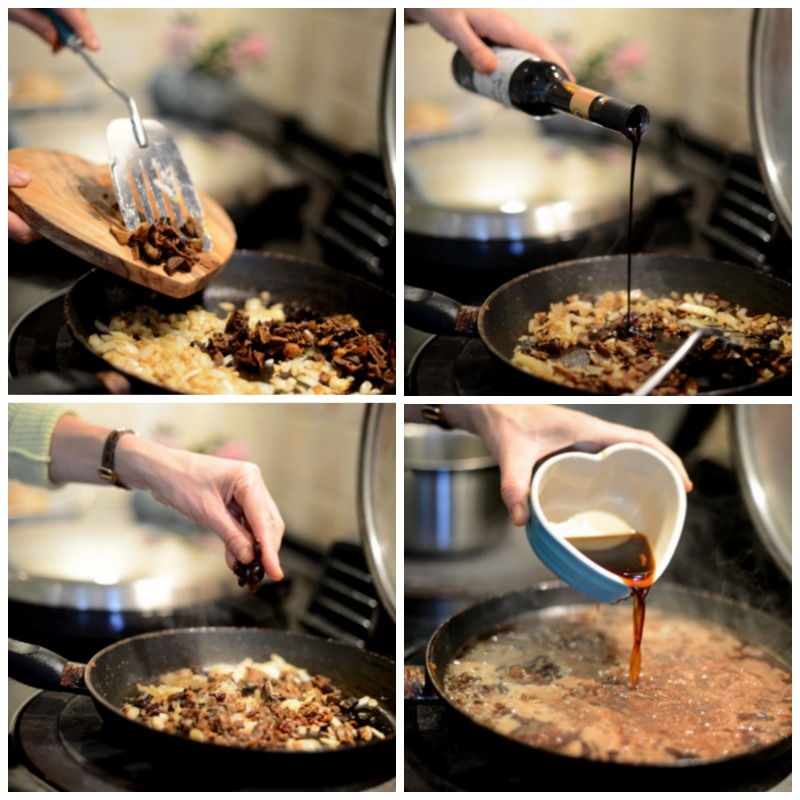 Tips…
This dish is even better if made the night before and then re-heated to improve the intensity of flavours.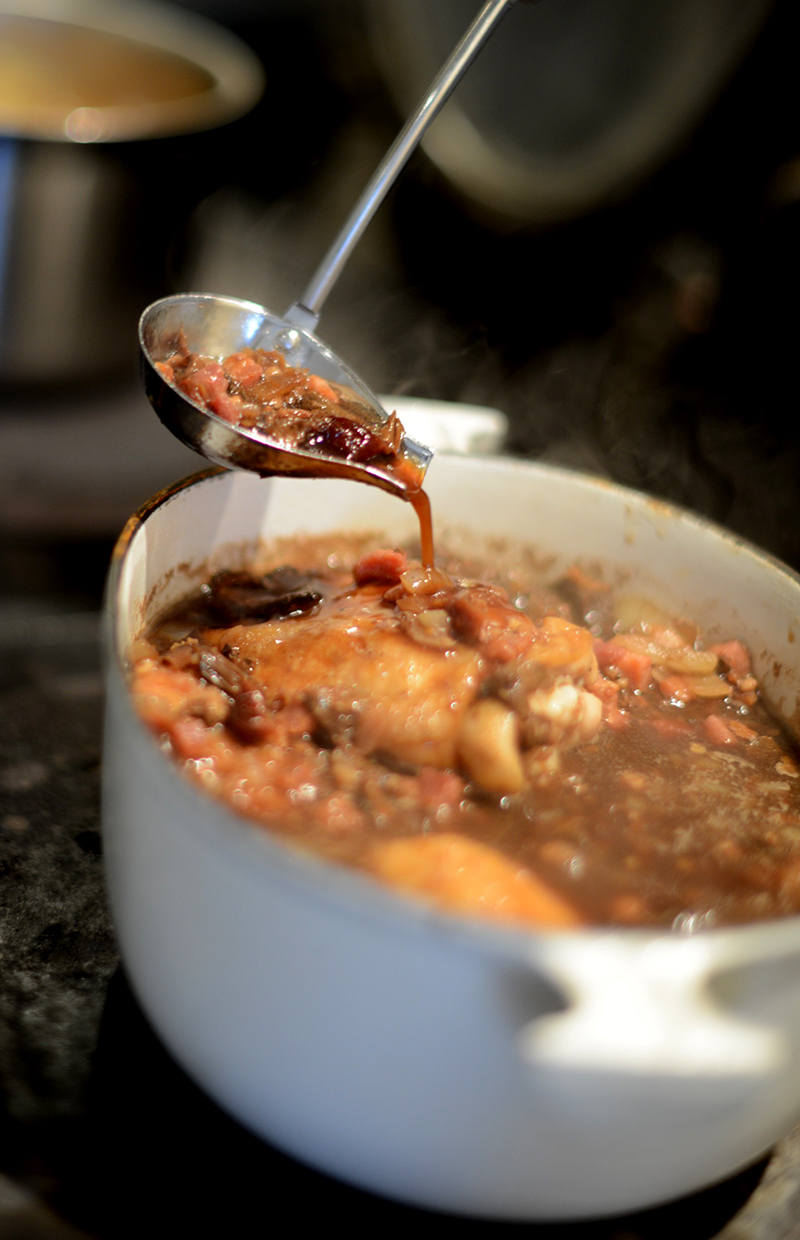 Sweet potato and ginger mash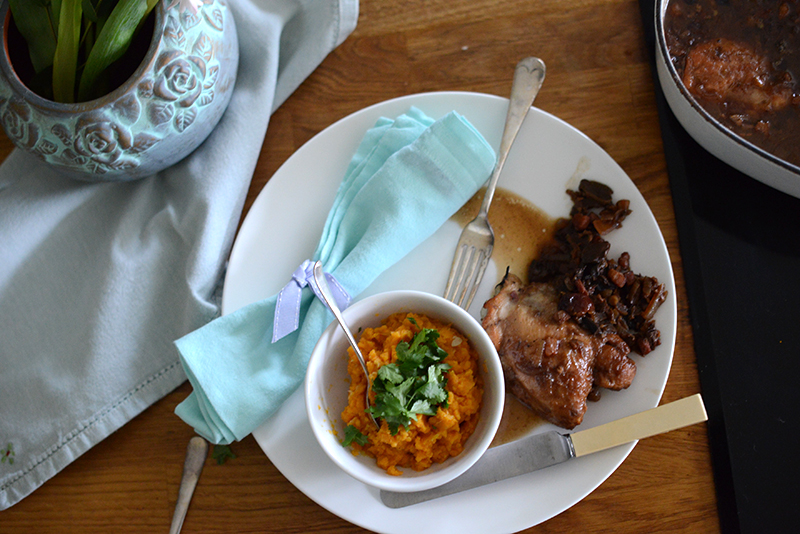 We love sweet potatoes for their vibrant colour and sweet creamy taste. This is a stunning mash to serve with any Asian or Mediterranean dish.
You will need…
1kg orange sweet potato, peeled and cut into large chunks
55g butter
5cm fresh root ginger peeled and grated
2 tbsp olive oil
salt and pepper
Chopped fresh coriander to garnish
Serves 8
Here's what to do…
1.Place the sweet potato chunks in a saucepan of lightly salted water. Bring to the boil then simmer for 20 minutes until tender. Drain.
2.While the potatoes are cooking, melt the butter in the pan and add the grated ginger. Soften for 5 minutes then add to the potatoes and mash well. Serve with coriander garnish.
For more one-pot recipes check back on this delicious Beef Bourguignon one.
(Visited 44 times, 1 visits today)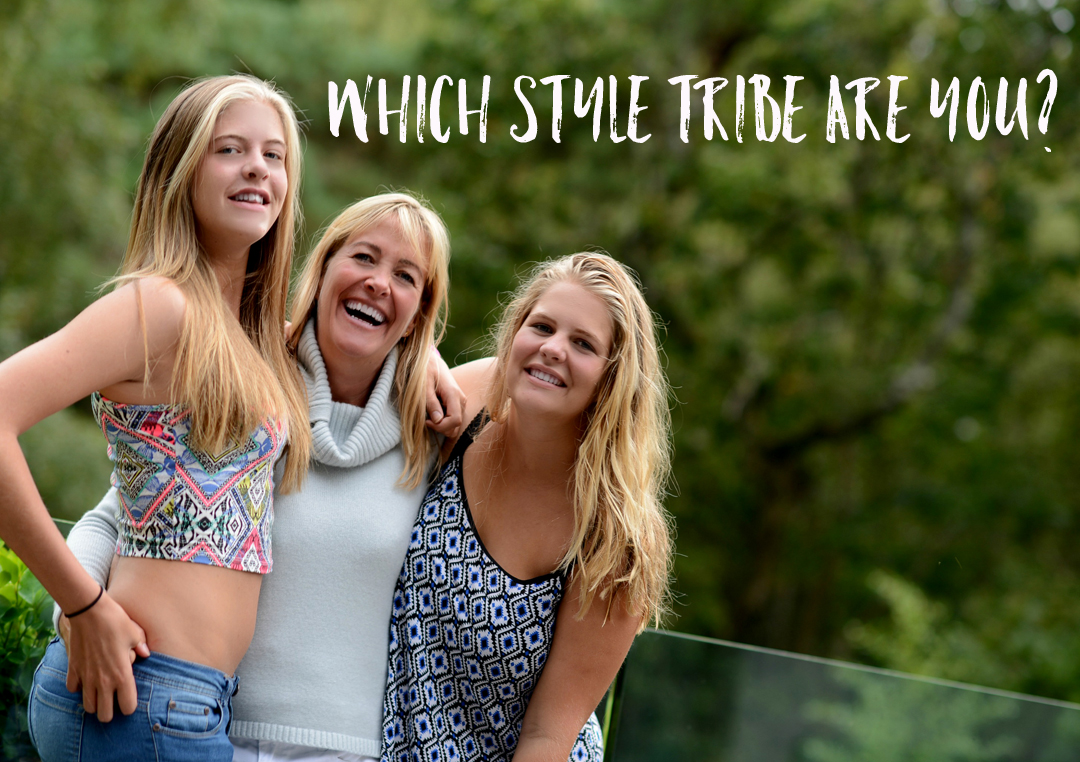 Style Tribe Quiz
Try our Style Tribes quiz to help figure out your Style ID
Get started with our free 5-minute style
tribes quiz - sign up to download