The Shacket – a versatile new season must-have.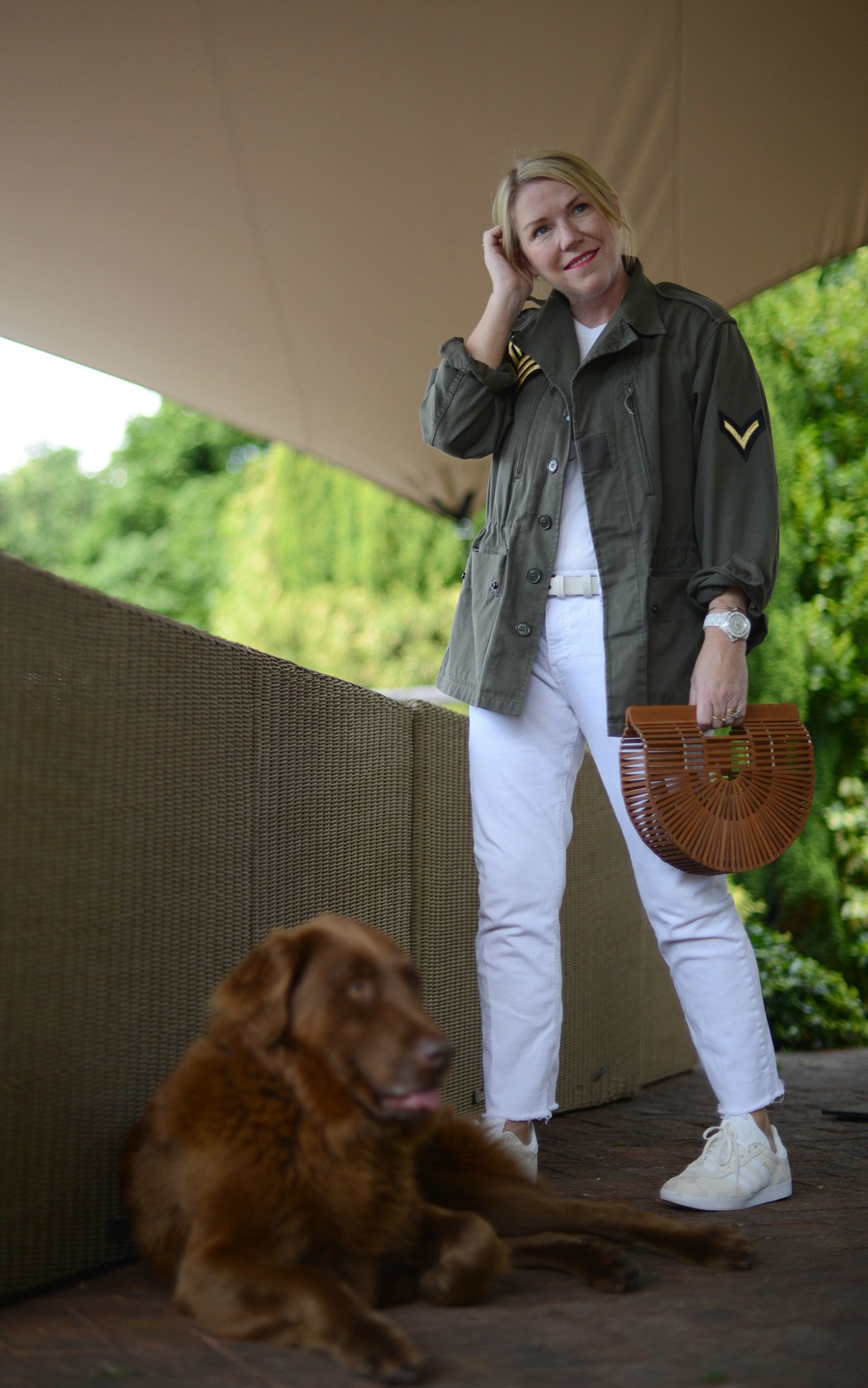 I first came across the idea of a shacket way back at the beginning of the year when the lovely Sarah Clark from Little Spree met me for a tour of Richmond when we put together our shopping guide (which you can read again here). Fast forward to this weirdy weather we are having right now… yes that's right welcome to a good old Blighty summer, and I'm thinking the shacket might just be the perfect piece of attire to cope with such fluctuating all-four-seasons-in-a-day kind of weather we are dealing with.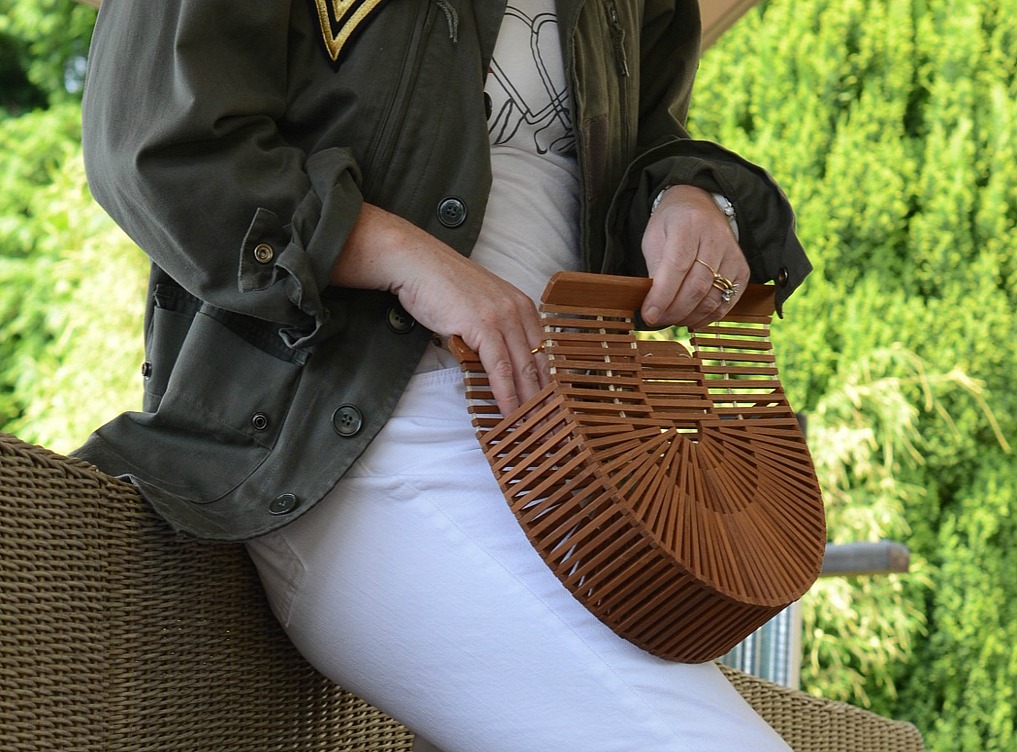 The great thing about a shacket is that it's a cross between… yes you've guessed it… a shirt and a jacket. So it has full on casual vibes and is perfect for the weekend, but also has enough military looking gravitas to transport it to a great throw on layer for a night out too.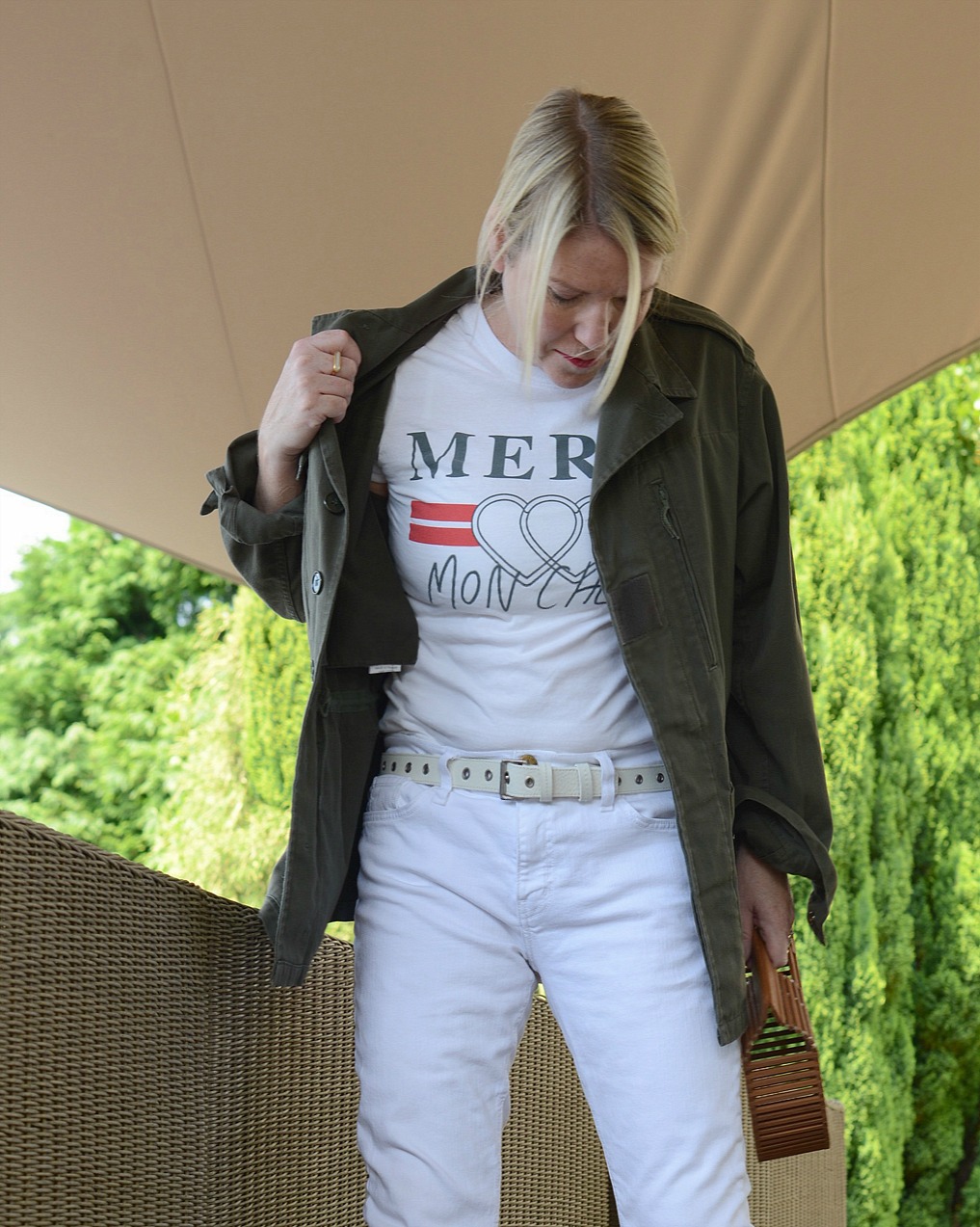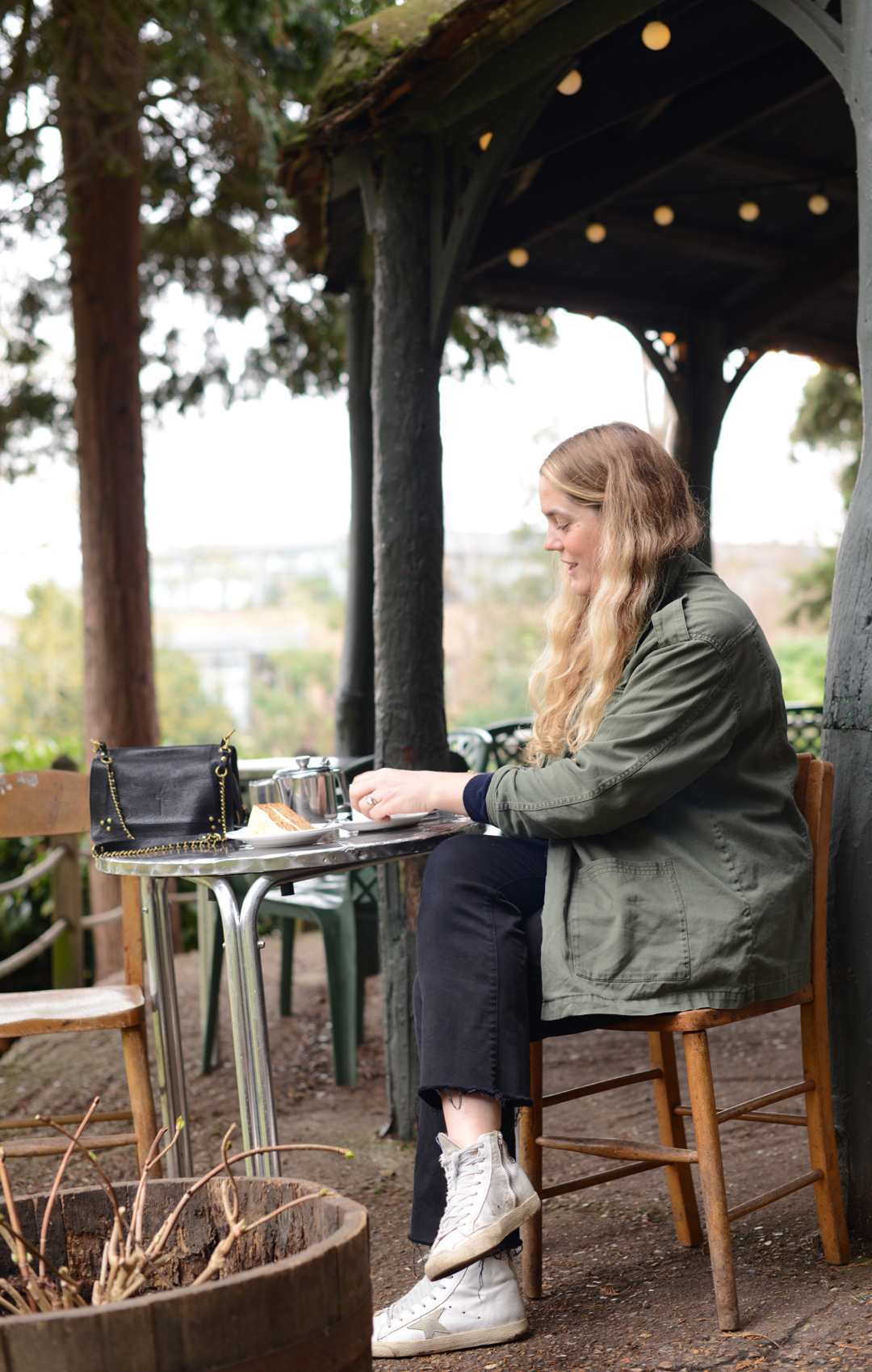 Sarah Clark from Little Spree who first introduced me to the shacket trend.
So what to look for in the perfect shacket? Ability to layer is key, so look for a piece that is weightier than a shirt but not a full on outerwear layer. Most of them are characterised with larger buttons and a bit of military detailing. Although khaki is the main hue in stores, you can still nab one in denim or dusty pink and camo is having a run for its money too. Pair with simple weekend uniforms like a plain white tee and boyfriend jeans and head off to brunch with your mates safe in the knowledge that you have all weathers covered.
3 Ways to wear the Shacket
So how versatile is this little transitional cutie? Here are 3 ways to wear it from weekend to office to evening.
Oh and by the way, if you snap one up in a khaki/military hue then you are definitely ahead of the trend game for next season as khaki is set to be the new black – huzzah!
The Shacket… where to shop.
Here are some of my fave shackets in store right now.

If you're not sure whether the shacket is for you or not and wonder what kind of style you have, hop on over to our Start Here page to take our quick 5 minute Style Tribes quiz which helps you sort out where you sit on the style fence.
(Visited 447 times, 1 visits today)