5 Minutes on Fashion with Davina Mulford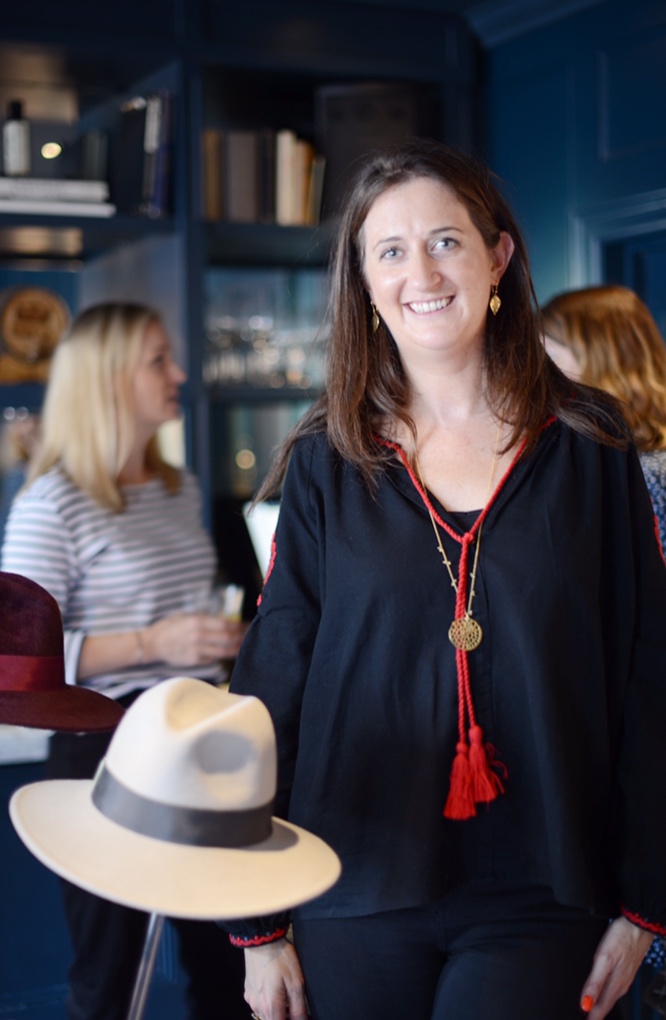 I first met lovely Davina Mulford via Instagram. We were busy style stalking each other, and then I noticed she had the most fabulous bag and hat collection which made me instantly drool. When we met in the flesh more recently at a bloggers brunch she hosted (which you can read about here), it was lovely to see how her brand has evolved and how in tune she is with her customers. So here's a quick interview with her which will give you a little more colour on her mission and her fashion foibles.
On Davina's Work:
How did you get into the millinery business?
Ever since I was little, I have loved all things food and fashion. As the daughter of a dressmaker, the first clothes I ever made were for my teddies!
After school, I decided to pursue a career in food, working as a chef for 7 years, including stints at Rick Stein's Seafood Restaurant and Fortnum and Mason and then working for an agency booking out chefs out for jobs, where I was for 6 years.
Towards the last couple of years working for the agency, I wasn't being challenged and felt the creative itch, so decided to do a short part-time course at London College of Fashion, studying millinery. I absolutely loved it and signed up for further courses at LCF. In 2014 I decided to take the plunge and change careers, leaving my job, and starting from the bottom again, interning with Gina Foster and Noel Stewart.
In 2015 I set up on my own, originally specialising in Occasionwear hats. Now I design two casual hat collections a year, and alongside these, I have a small range of everyday leather handbags, which are made in Portugal.
What's your fave part of the job?
I love the way that I get to meet so many fantastic and inspiring people along the way, whether it be fellow designers, bloggers, or customers. When you sell online, it's really important to get out there and connect with people.
How long does it take you to create a collection each season?
Very much think of myself as the customer, and each collection usually starts with 'what can I not find in the shops'.
For my Panama and Fedora collections, I work with a couple of excellent suppliers in London and Luton, and they help me bring the designs to life. I also work with a factory in Porto, Portugal, who produce my leather handbags and visit regularly, working on new styles.
We can go back and forth a few times during the sampling process to make sure the end design is just right, so it can take up to a couple of months from the initial idea to the finished product.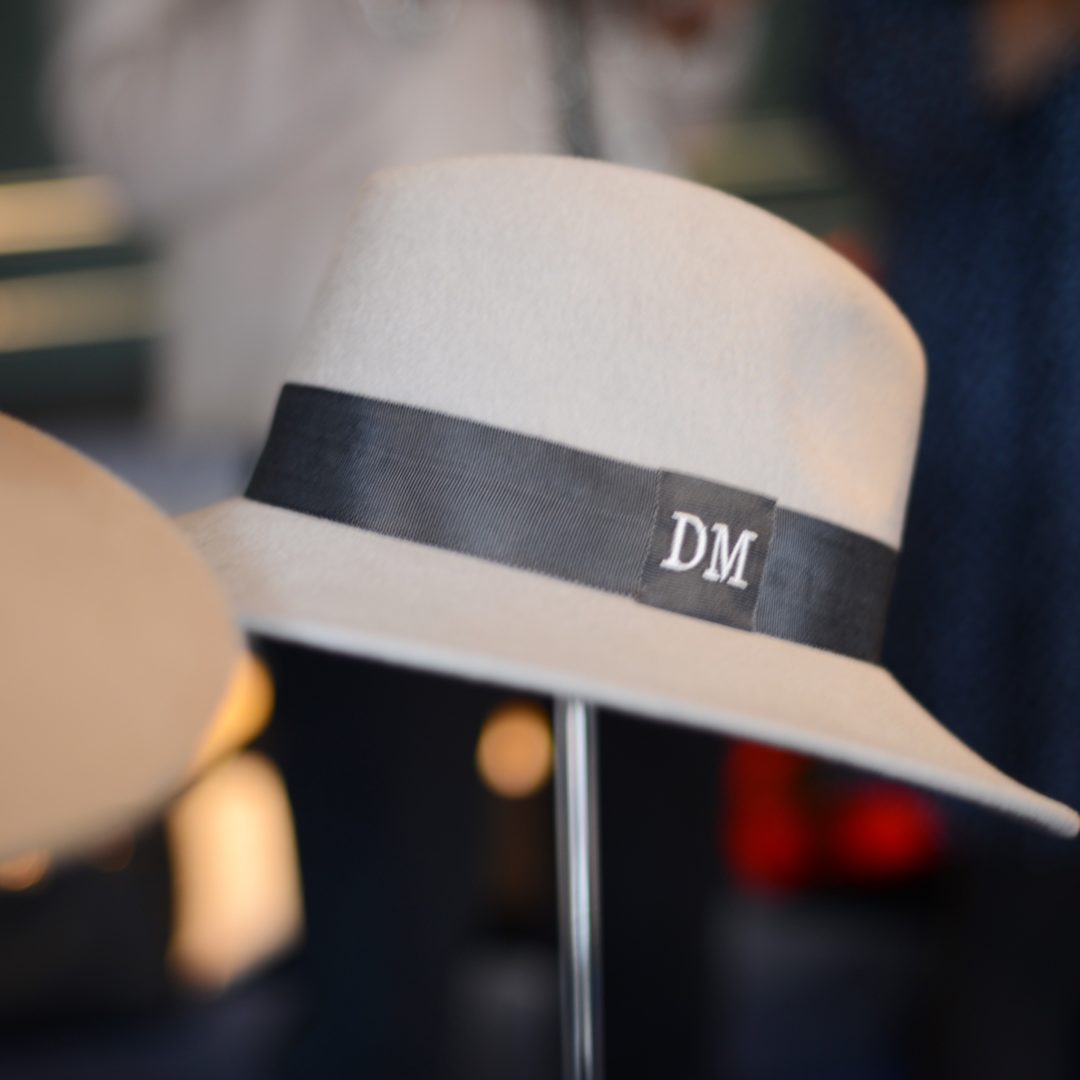 What's the hardest part of running your own business?
Not letting anxiety creep in. But I try to live by the Nike motto, 'Just Do It'! If we spent too much time worrying out the possible outcomes, we would never embark on new challenges. Dealing with cash flow can be hard sometimes too when you are a small business.
Who's your icon in the fashion/millinery industry?
Philip Treacy for out of this world hats.
Which aspect of the design process do you find the most fun and which most challenging?
I love it when my manufacturers bring my designs to life. The hardest part is conveying to them what I want, as my drawing skills aren't great!
What's a typical day like for you?
I have another job Mon-Weds, so I pretty much hit the ground running on Thursdays and Fridays. Every day is different, but always starts with a strong cup of coffee! In the mornings I am usually catching up on admin, dealing with my suppliers on new designs, and working on marketing ideas. The afternoons are usually spent processing and dispatching orders.
Other milliners… comrades or competition?
Definitely comrades. I'll often pick another designer's brains if I get stuck on something during the design or making process.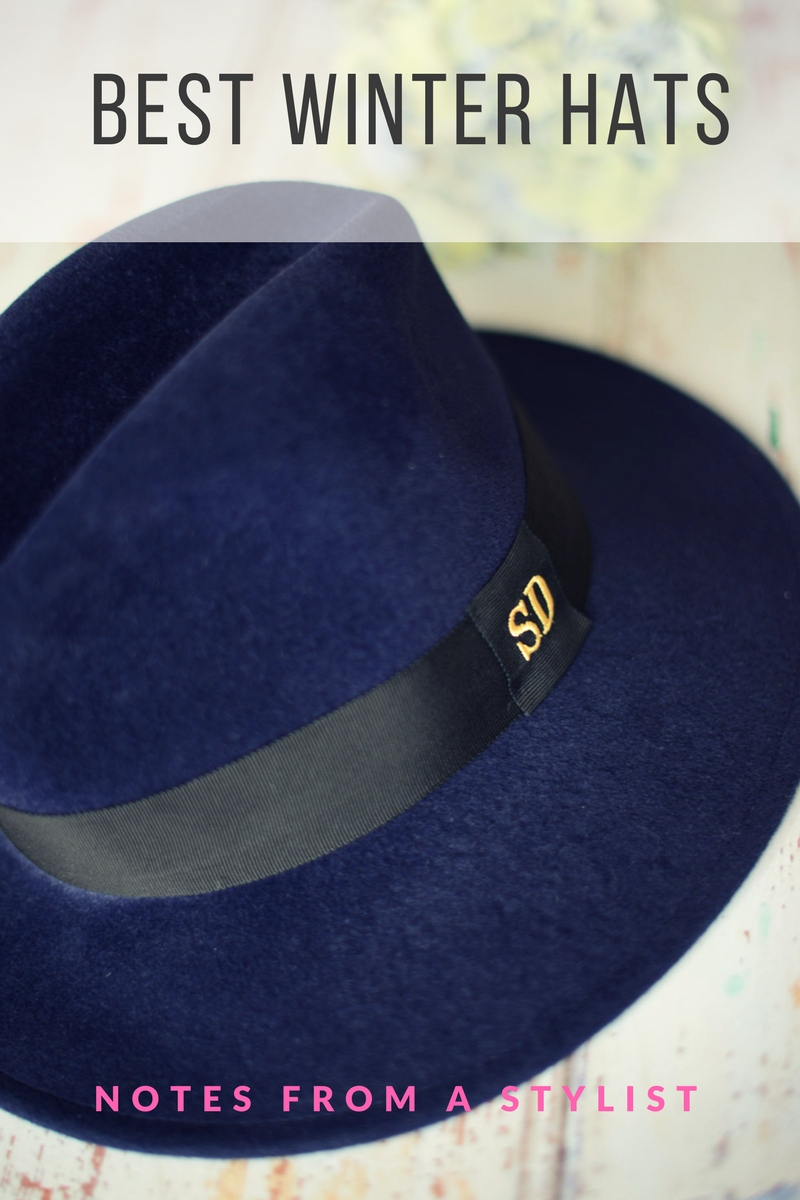 On Davina's Style:
What's your personal style quirk?
Lots of Vinnie Day or Monica Vinader gold jewellery layered up.
How do you dress for the day – comfort or style?
A bit of both – I don't like to look too 'done'. I like to dress down skirts and dresses with my Air and Grace trainers.
What do you splurge on?
Shoes – I have far too many pairs, most of which I never wear!
Which item do you wish you could have from your mother's closet?
A very cool Ossie Clark damson coloured wrap skirt from the seventies – sadly it is too small for me! And her wedding dress – an incredible high-necked Edwardian style which she made herself.
A fashion rule you never break?
Buy less but buy well.
Heels or flats?
Flats – I'm tall enough as it is!
Current street style or Instagram crush?
Olivia Palermo always looks incredible.
3 of your fave stores/designers?
I am a total bargain hunter, so The Outnet for designer, And Other Stories for quirky high street pieces, plus the charity shops around Notting Hill Gate are goldmines for one-off designer gems.
Lipstick or chapstick?
Clarins Moisture Replenishing Lip Balm for daytime, worn over lipstick for the evenings.
With thanks to Davina for taking time out of her busy schedule for this interview. You can find out more about her current collection from her website here. Or catch up with her travels on Instagram @davinamulford
(Visited 325 times, 1 visits today)