5 minutes on fashion with Donna Ida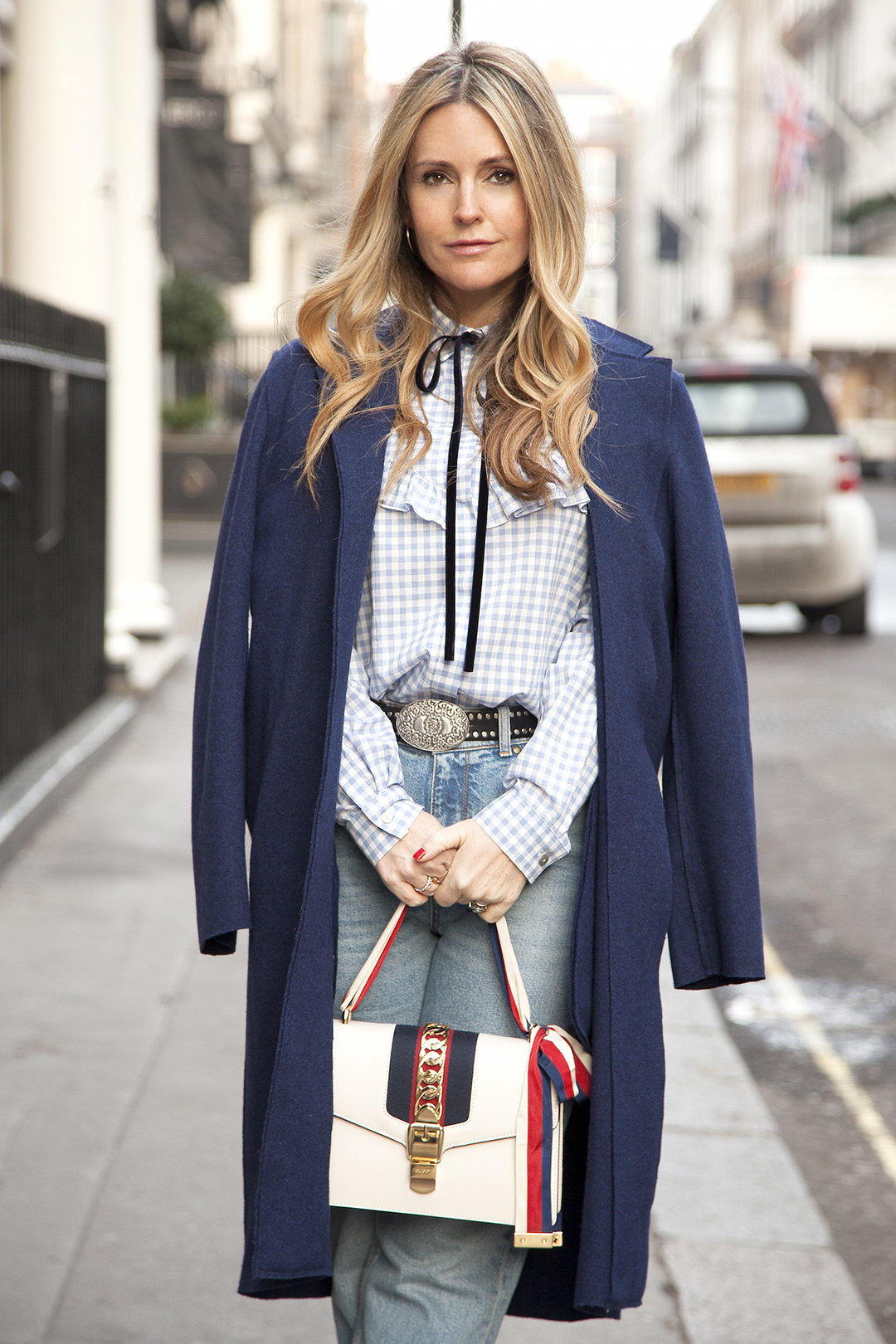 If you've ever spent any time with Jean Queen and fashion entrepreneur extraordinaire Donna Ida, you will know that she can get a lot done in 5 minutes. Last time we spoke to her was to help us on our latest shopping guide to Elizabeth Street where one of her stores is based – you can catch that post here. This time we managed to pin her multitasking self down just long enough to ask her about her beloved denim empire and her journey to success as well as a few fash-based queries as her personal style is definitely on point.
Donna Ida on her work…
• How did you get into fashion design?
I launched DONNA IDA to help women find their perfect jeans from an edit of the best designer denim. I launched my own denim based fashion label as a high waisted collection in 2012 in response to customer demand for a chic, elegant silhouette. The range also has statement tops, silk blouses and beautiful cashmere to complement your denim look. Plus we're expanding our collection to include a lifestyle range of candles and nightwear which will launch in October this year.
• What's your fave part of the job?
I love meeting people, I'm often on the shop floor and chatting to shoppers about what they love and what they would like to see.
• How long does it take you to design a collection each season?
Designing is a continuous process for me, whether it is finding inspiration from a book or a film, or tweaking samples and working on prints, it is an evolving process all year round.
• What's the hardest part of running your own business?
I always find lists really helpful to organise me if I start to get overwhelmed. I'll break it down into tasks and make sure I focus on them to tick them off.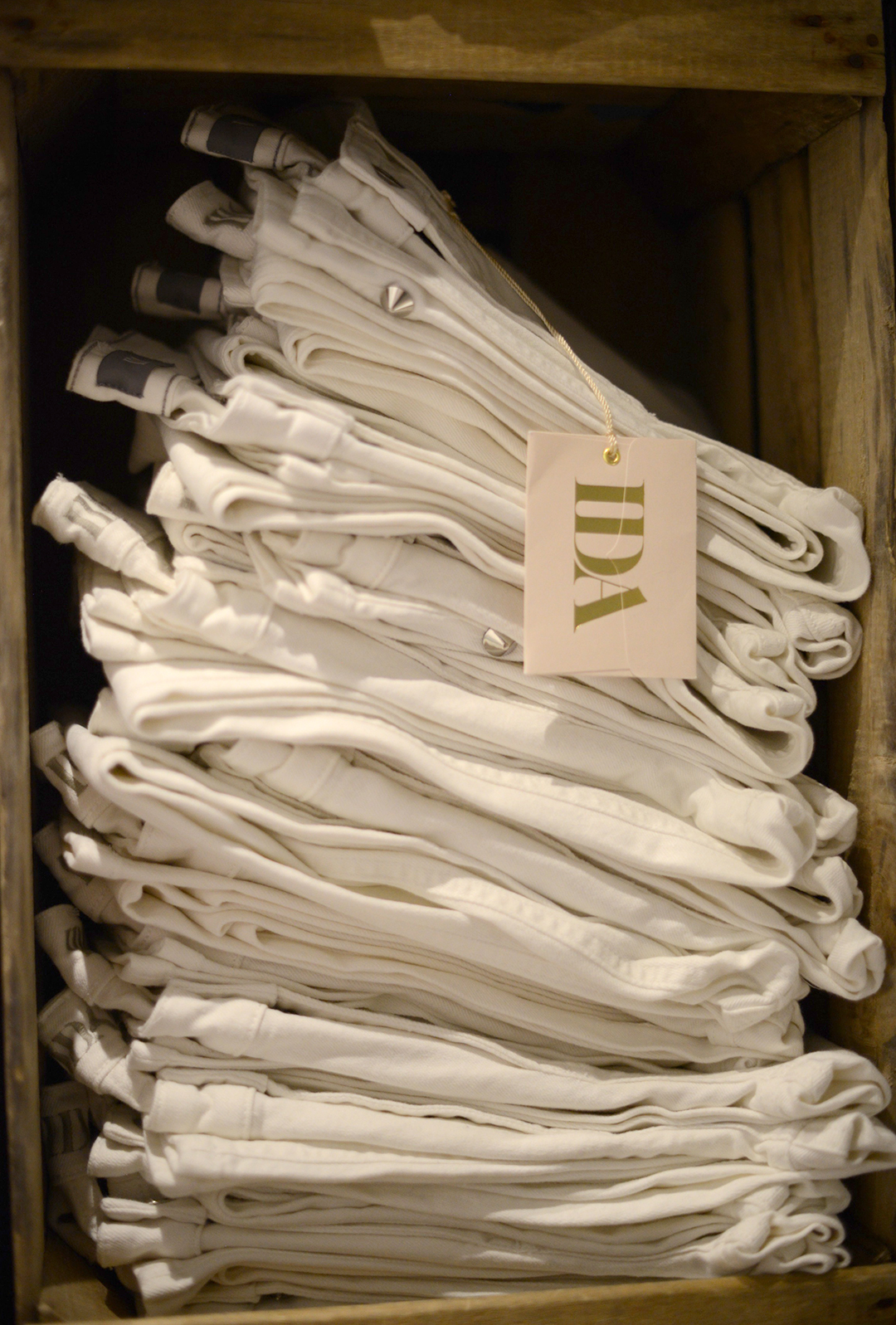 • Who's your icon in the fashion industry?
I've started sharing my DONNA IDA icons on Instagram which include Jane Birkin for denim inspiration, Marianne Faithful for her love of a fitted jumper and Princess Diana for beautiful blouses.
• Which aspect of the design process do you find the most fun and which most challenging?
Getting the fit right is the biggest challenge, especially with denim, from the rivets to pocket placement and colour of the stitching, all the details have to be perfect.
• What's a typical day like for you?
My day starts at 5 a.m. as I like to be in the office early and beat the traffic into London. Every day is different, from meetings with the Head Office and design team to our sales agency or press, my calendar is often filled with back to back appointments. I'll usually go to an evening event before heading back home at around 8 p.m. to my husband and three chihuahuas.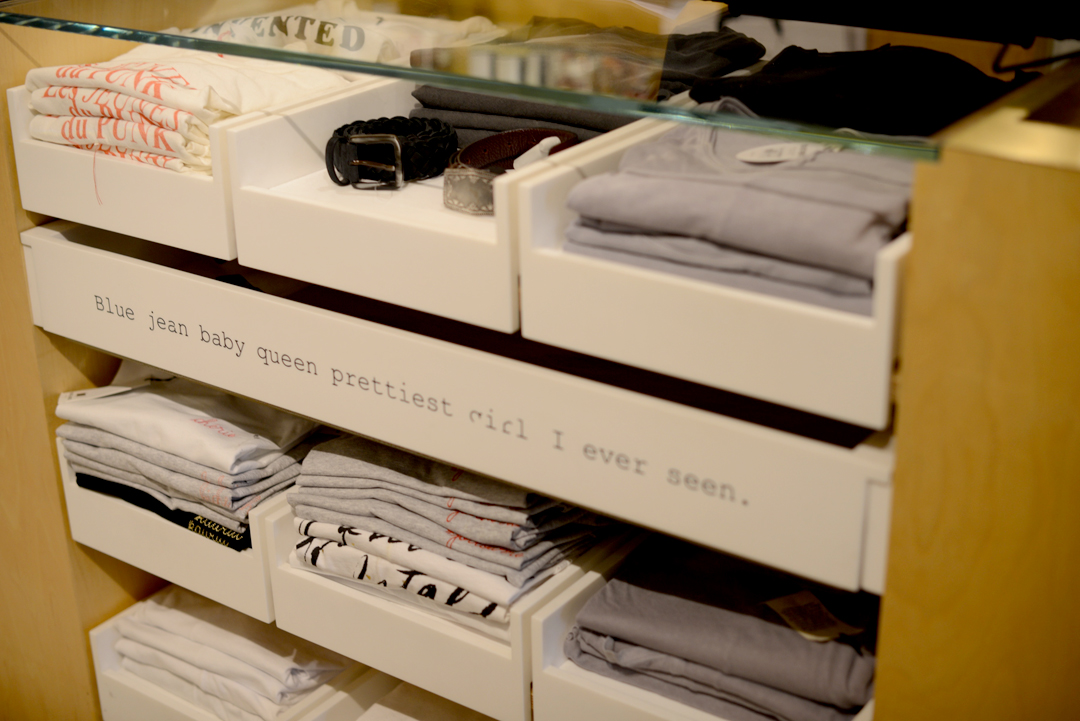 • Other designers… Comrades or competition?
Comrades of course! I believe the best things can be created by joining forces and working together.
• How do you dress for the day – comfort or style?
Luckily I get to combine both; jeans are comfortable and stylish, my current favourite styles are IDA Rizzo the Skinny and IDA Kitty Kat Mini Boot Jeans which I always team with a beautiful DONNA IDA Summertime in St Tropez Blouse or Be Bonnie Cashmere Jumper finished off with statement jewellery. I like a heel for the evening but am comfortable in Gucci loafers in the day.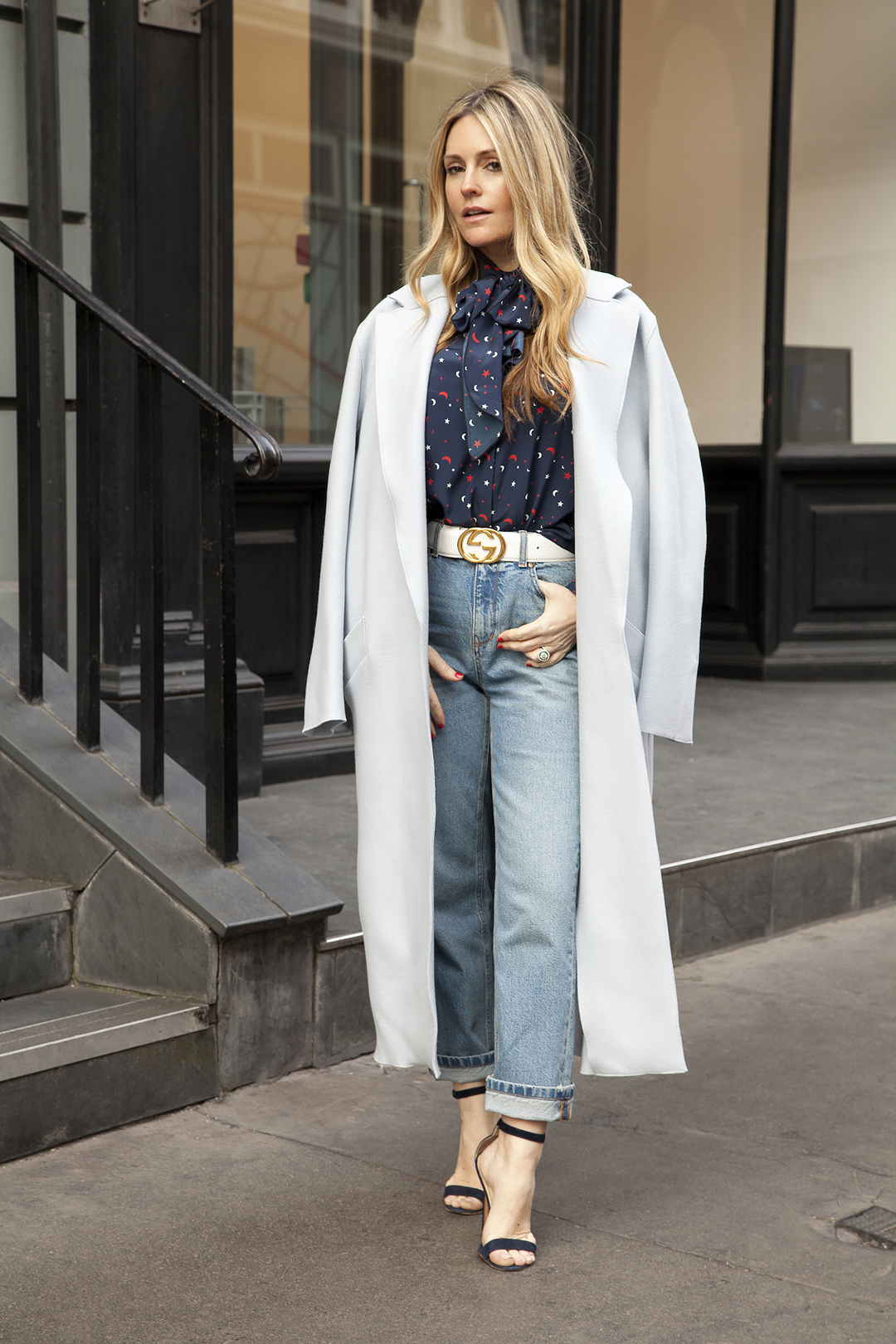 Donna Ida on her style…
• What's your personal style quirk?
Jeans, always jeans.
• What do you splurge on?
Jewellery, I prefer quality over quantity.
• Which item do you wish you could have from your mother's closet?
There's a few, mum had a black jumpsuit with gold spots, a gorgeous red strapless dress and a red handbag, almost like a bowling ball like the Louis Vuitton Speedy and covered in beads, so I loved that.
• A fashion rule you never break?
Always be comfortable. Comfortable clothes make me more confident.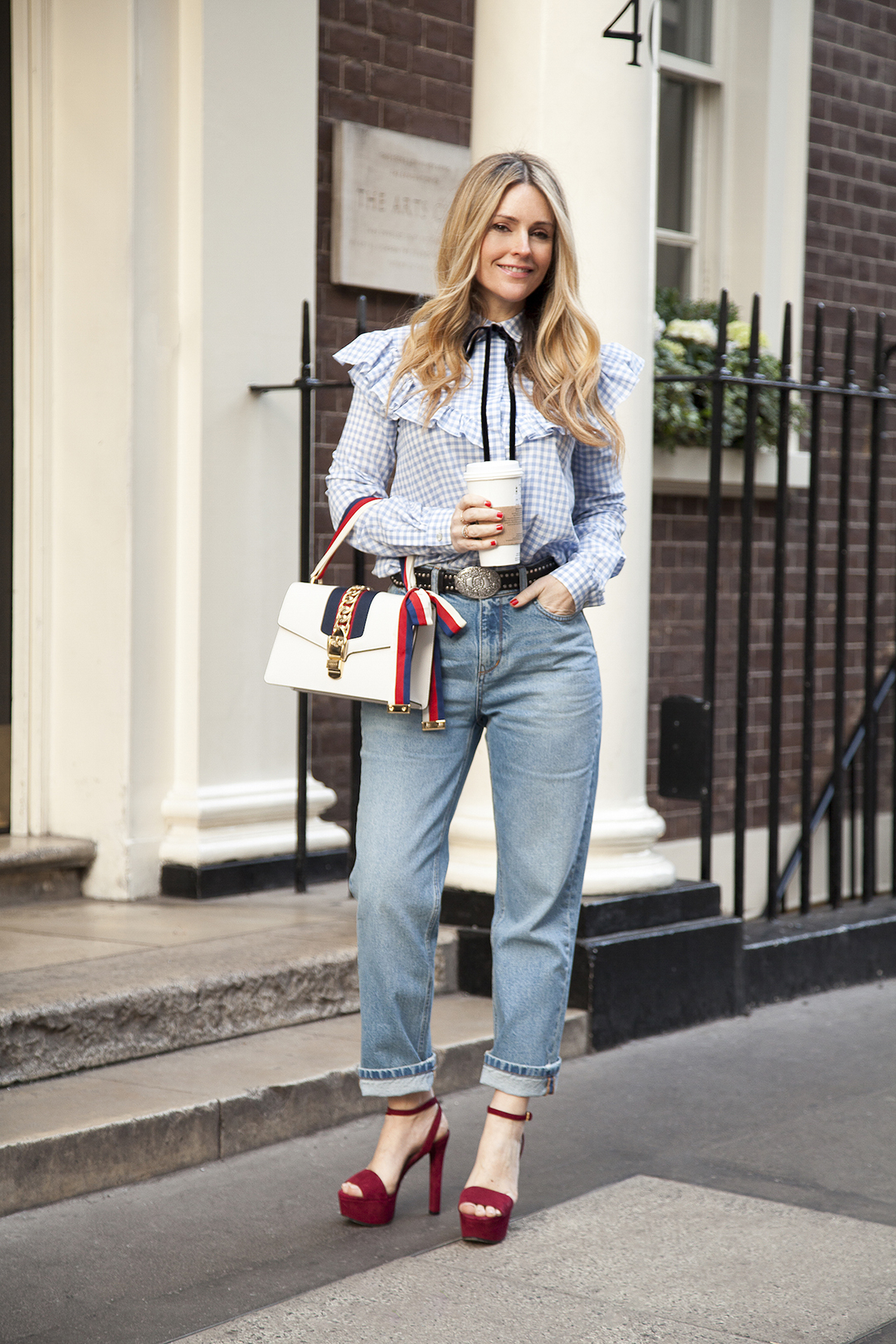 • Heels or flats?
Heels, I'm petite, so I can't live without them.
• Current street style or Instagram crush?
I love @somethingnavy @pandorasykes @manrepeller
• 3 of your fave stores/designers?
My friend Sam Brightmore runs lifestyle boutique BOTTEGA in Tarporley, so I can't visit without buying beautiful pieces for the home.  Gucci is a current favourite for accessories. The Conran shop near DONNA IDA on Draycott Avenue has become an obsession since I designed my new house!
• Lipstick or chapstick?
I use Vaseline.
With thanks to Donna for a peek into her design world. You can catch all her latest collections over on her website here. You can also follow her daily escapades (including chihuahuas) @donnaida or the rest of her stores here @donnaidadenim.
For more on which denim style might suit your body shape – check out our post here.
(Visited 291 times, 1 visits today)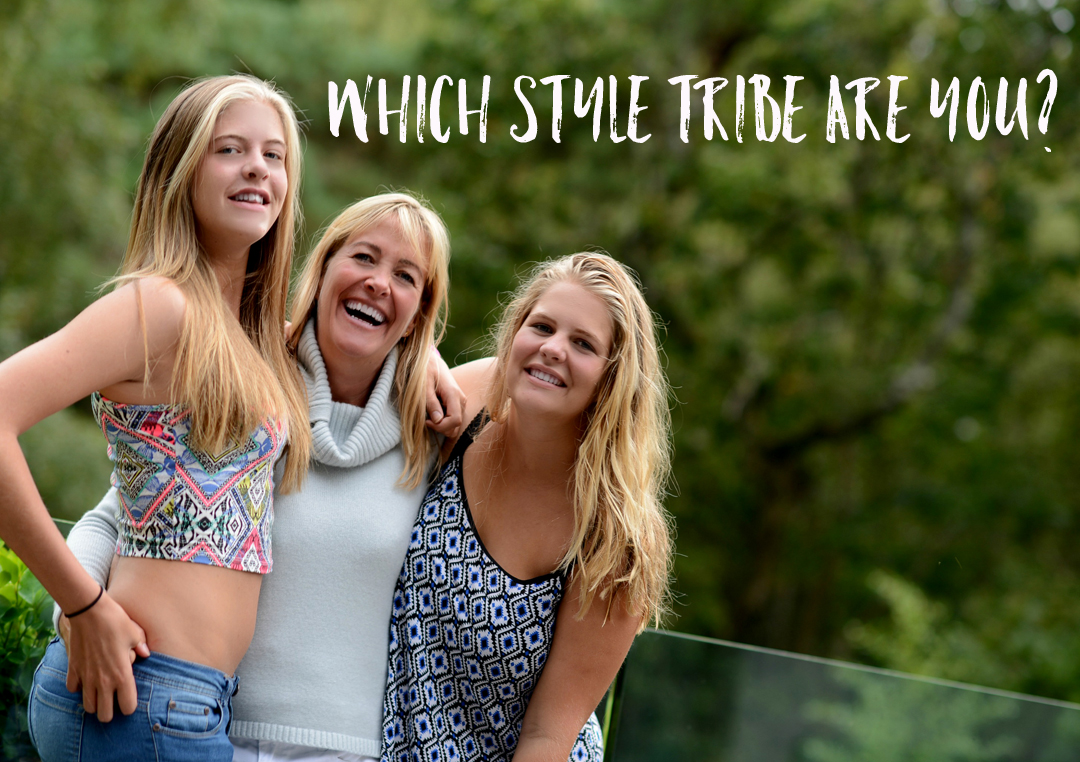 Style Tribe Quiz
Try our Style Tribes quiz to help figure out your Style ID
Get started with our free 5-minute style
tribes quiz - sign up to download