5 minutes on fashion: Olivia Lowe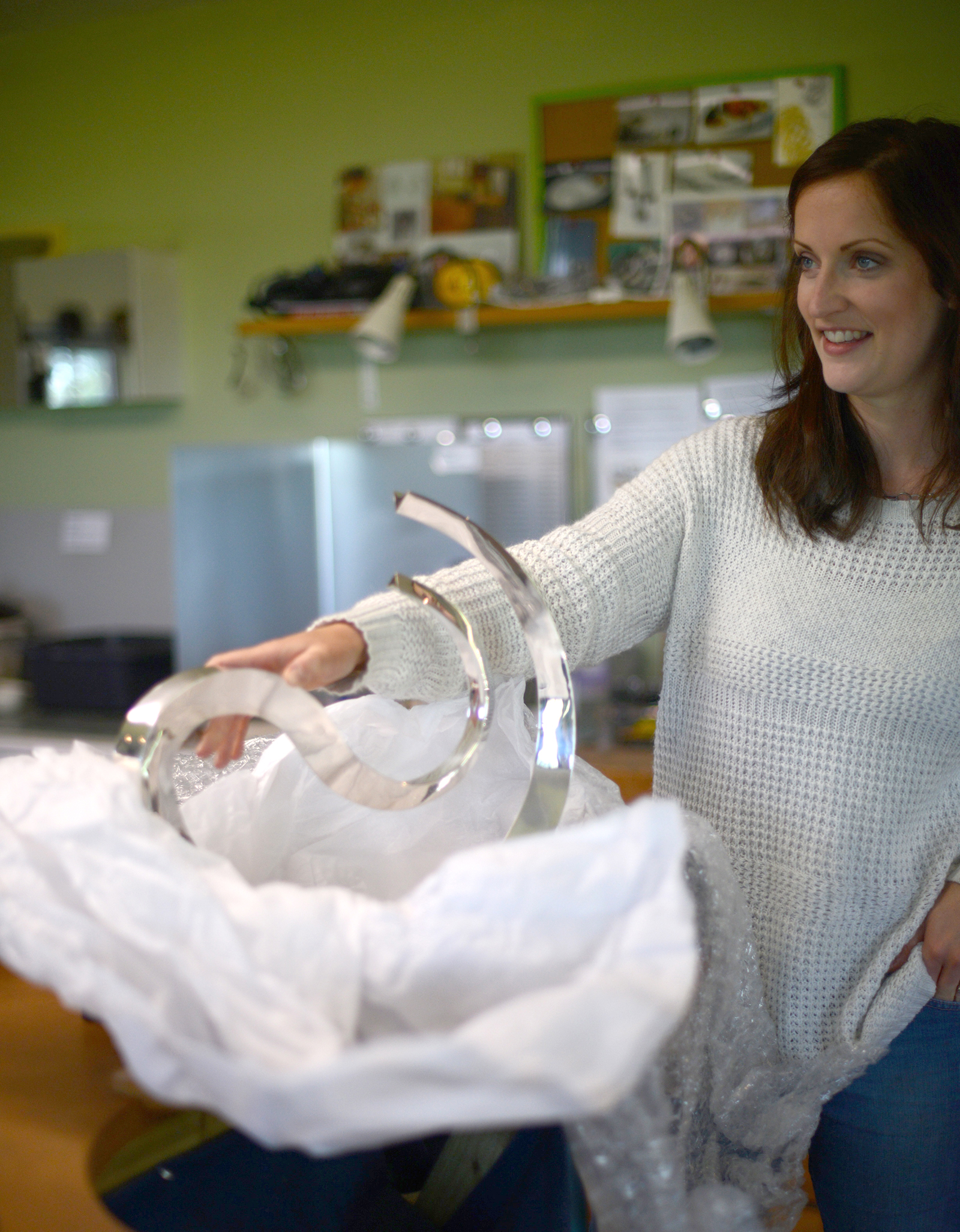 I first met Olivia Lowe when I popped into her studio in the tranquil surrounds of the Meon Valley for a behind the scenes peek at her designs along with jewellery designer Louisa Slade's latest collection. Olivia has been creating the most beautiful sculptural silver vases for the past decade which are inspired by the form and shape of the flowers which will eventually sit within them.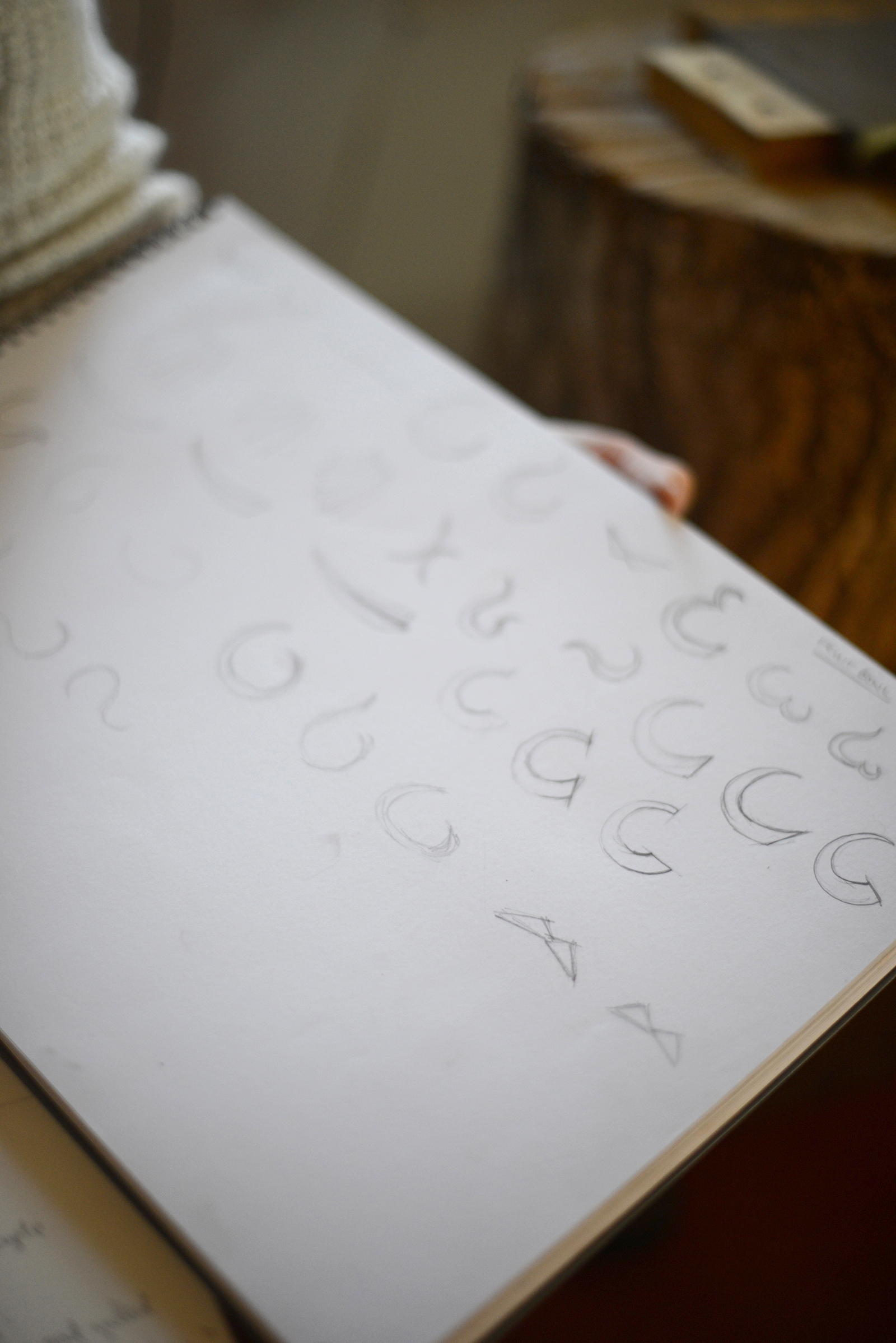 Working from sketched designs she hand forges strips of silver into two-dimensional curves which result in the stunning vases she has become renowned for.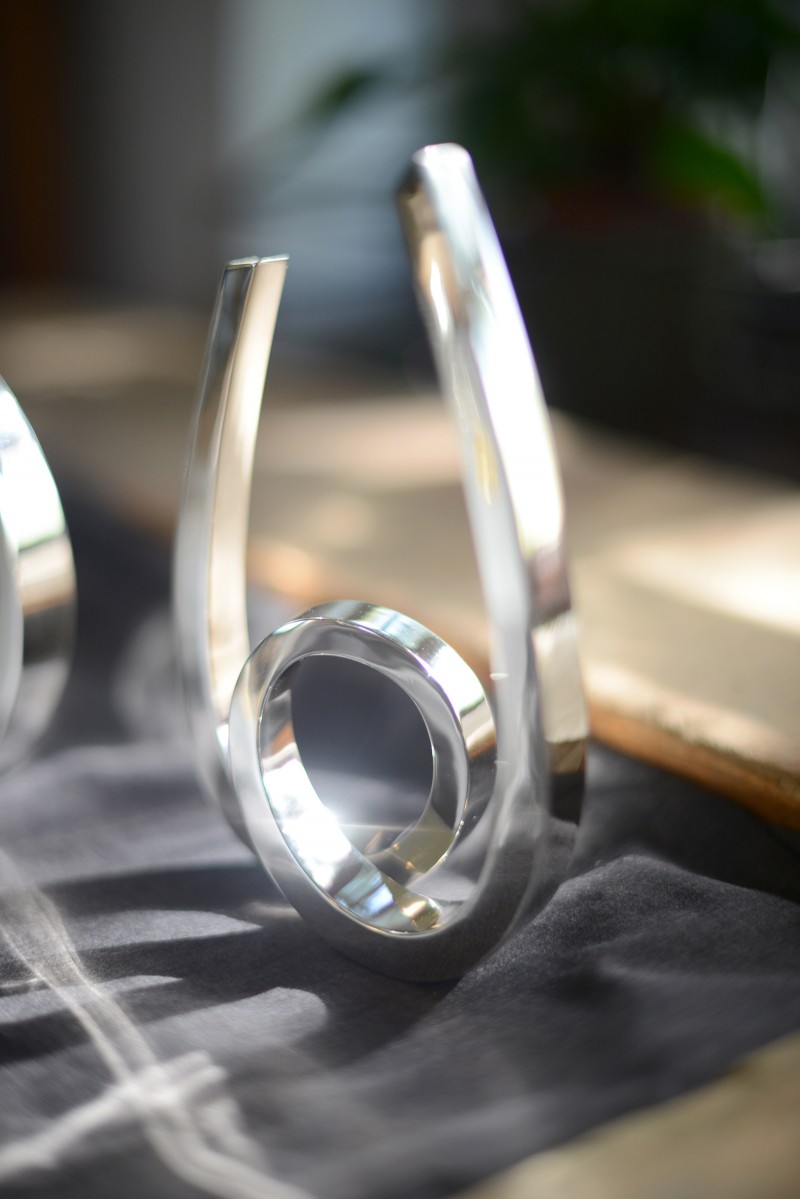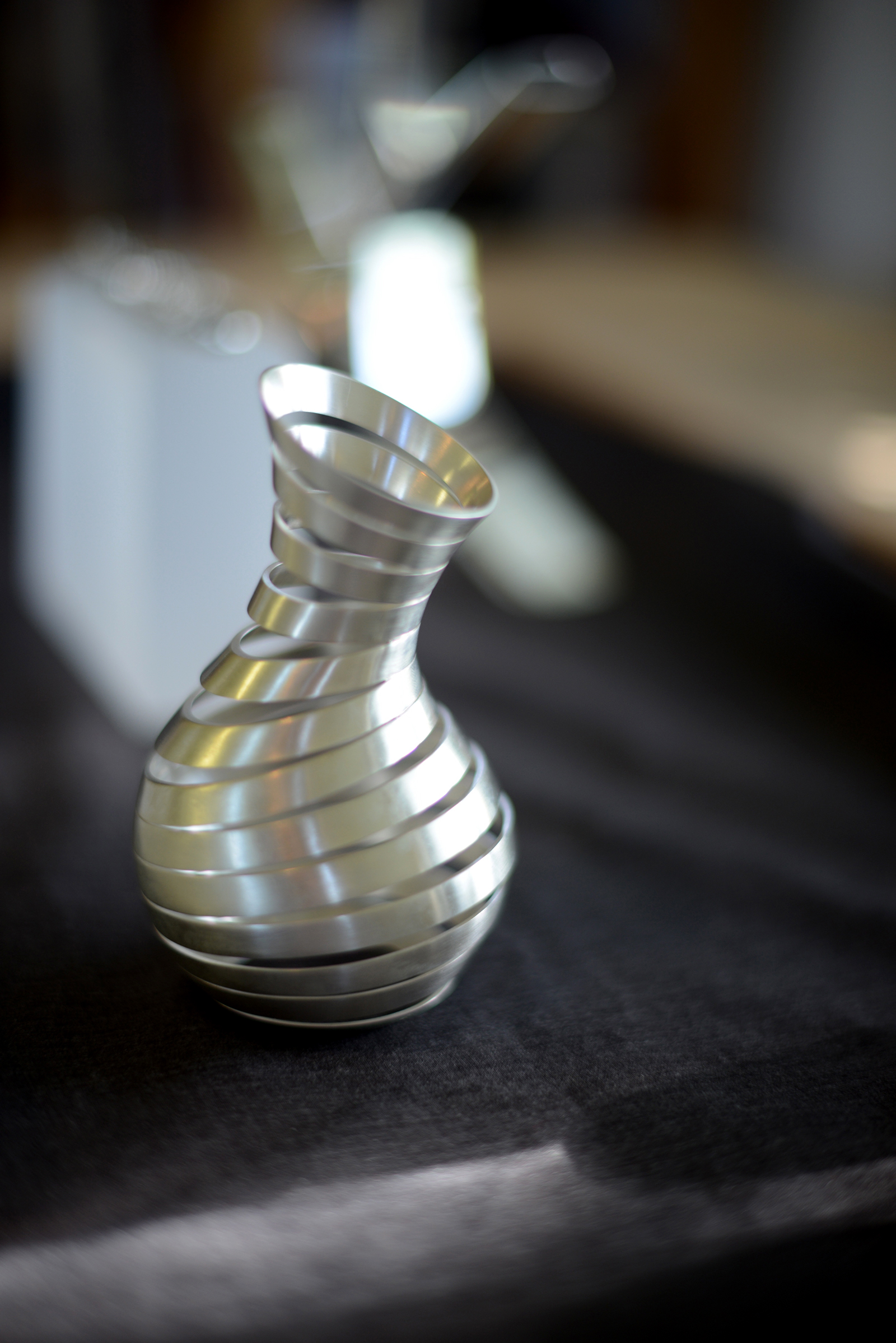 Olivia Lowe on her career…
How did you get into jewellery /silversmith design?
I have always been obsessed with making objects. I didn't know quite which way my obsession would take me until tutors on my art foundation course kept telling me I ought to make jewellery. Upon walking into my future university, it was like an epiphany looking at the polished silver objects in the display case… If I could make such beautiful, crisp objects like that with my own hands… I'd be the happiest person alive!
What's your favourite part of the job?
Making, making, making. There's nothing like it – the satisfaction of seeing something from in front of you through your own skill. I also love working for myself, being in charge of every aspect of the business and getting to work in such a beautiful location.
How long does it take you to get from concept to finished product?
It varies hugely. Sometimes and an idea will come to me only three sketches into my sketchbook, needing very little tweaking and sometimes an idea sits in the back of my mind, needing to be perfected in some way for a long time before it eventually feels 'right' as a design. The making process can be anything from three days (Small Vessel Vase for example) to three months (Maiandra).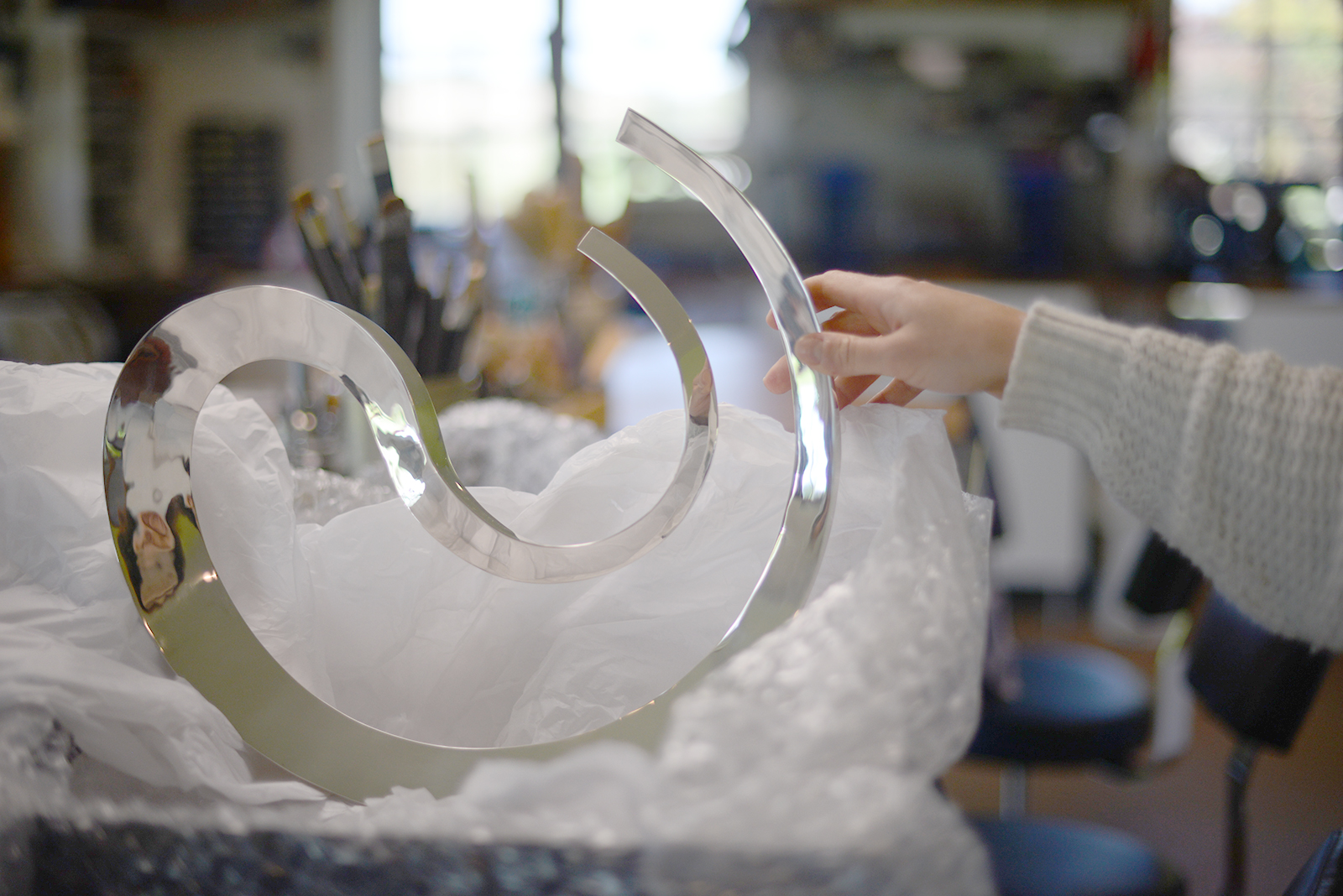 The Maiandra vase
What's the hardest part of running your own business?
Promotion. I don't think it's something that comes naturally to many makers and it's very hard to big yourself up, and I find it difficult to give enough time to promoting myself through the press or social media when my mind is usually focused on design and making.
Who's your icon in your industry?
I have so many, it's too hard to choose! Some contemporaries who's work I love are Kevin Grey, Heather O'Connor and Lucian Taylor.
Worst workplace injury?
Nothing too terrible – quite a few minor burns and scrapes but I've been lucky so far. The worst was probably getting a small vase caught on the polishing motor – it whipped around the wheel, back over the top and hit my hand at 2000 RPM. I was so nervous to peel off my glove and see the damage!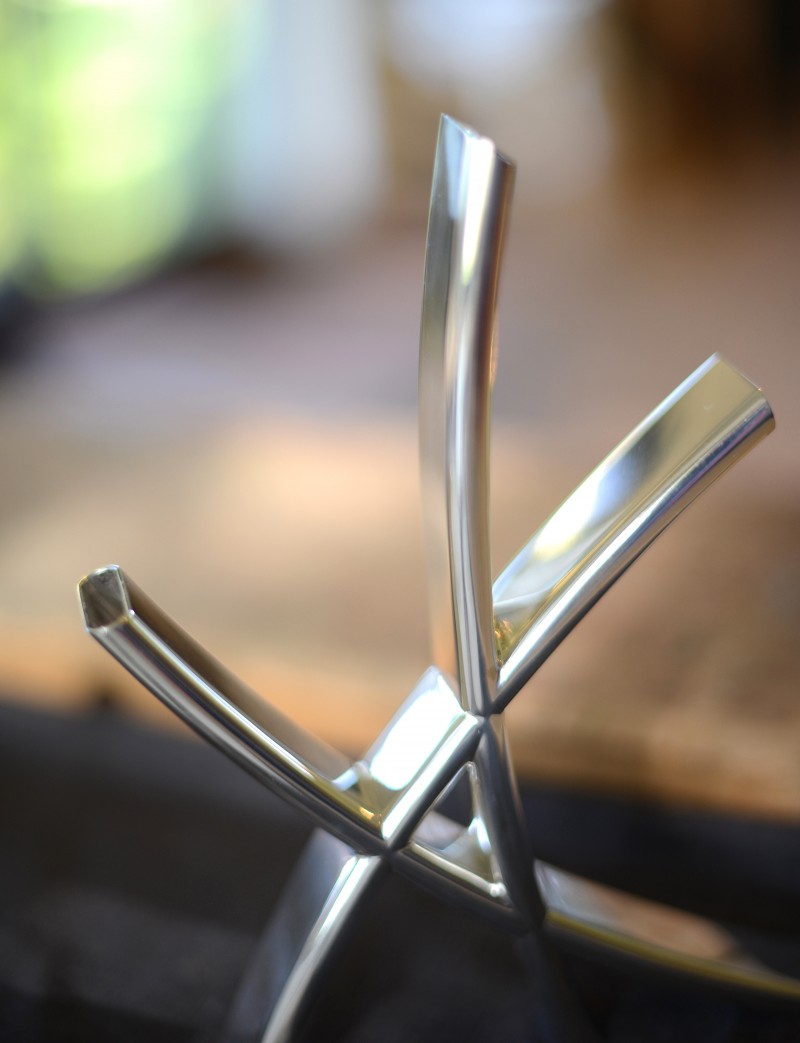 Olivia Lowe on her own personal style:
What's your personal style quirk?
Grey jumpers. Friends take the mick out of how many I have. They're just so appealing – warm, cosy, stylish and flattering. What more could you want? I think at the moment I have 11!
What do you splurge on?
Boots. I love knee high leather boots with a mid-heel and wear them day in, day out. I usually treat myself to a really good pair every winter, but my current pair is going to die a sad death before I give them up – I love them so much.
Which item do you wish you could have from your mother's closet?
A beautiful 1920s small clutch bag that was her mother's. It's intricately decorated with cream and silver beads and must have been made with so much love and care.
A fashion rule you never break?
Wearing multiple patterns at once. Even if this became fashionable I don't think I could ever do it – apart from being a sensory overload, I think too much going on prevents the wearer from being properly noticed.
Heels or flats?
Heels. Sadly I wasn't blessed in the leg length department so need all the help I can get!
Current street style of Instagram crush?
None yet – only just getting into Instagram!
3 of your favourite stores/designers?
Jones the Bootmaker, Cabi and Jack Wills (even though I'm over 30!)
Lipstick or chapstick?
Chapstick. I love heavy eye makeup with natural lips.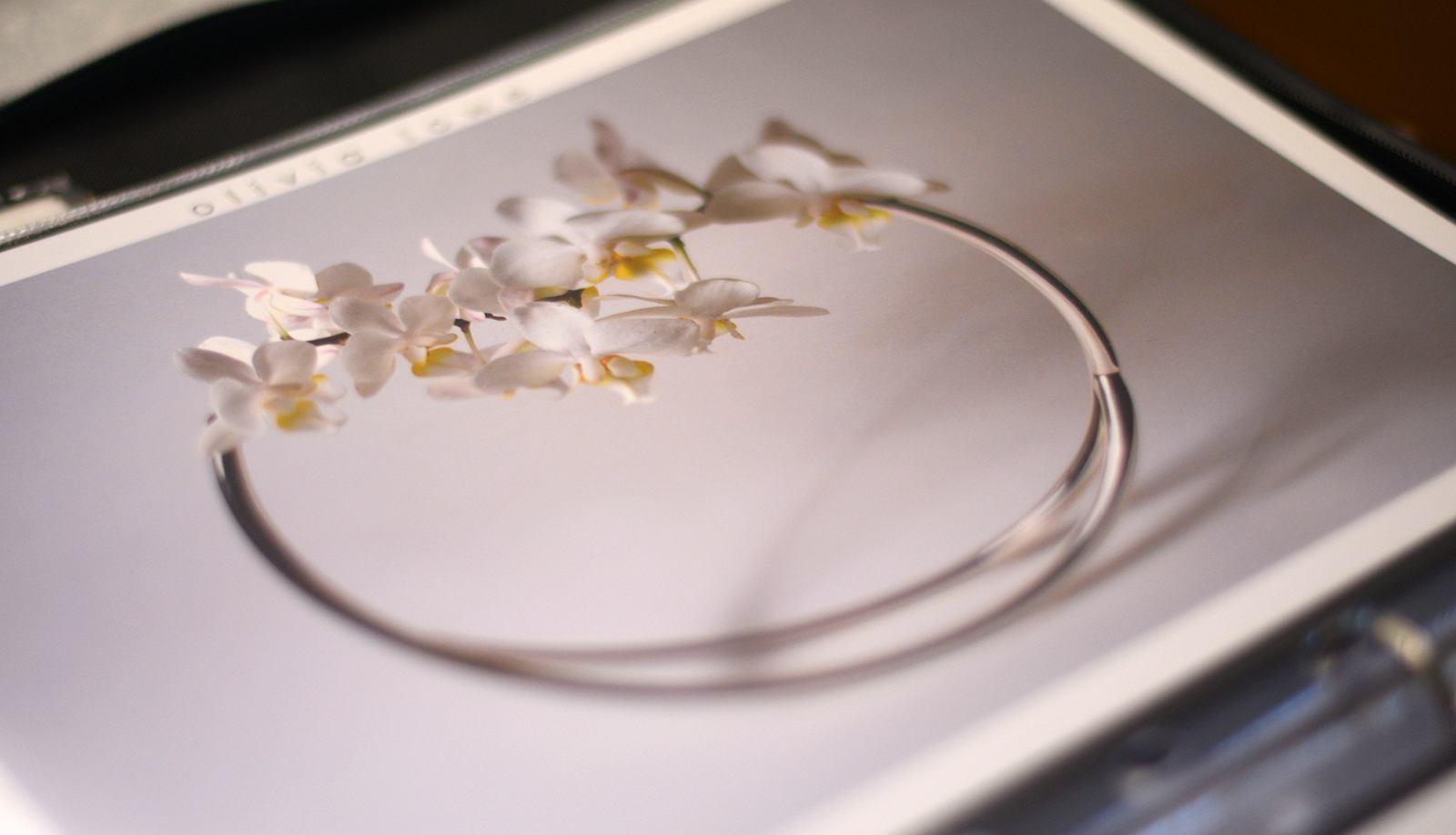 With thanks to Olivia for letting me snoop around her studio. To see her full portfolio check out her website here.
(Visited 60 times, 1 visits today)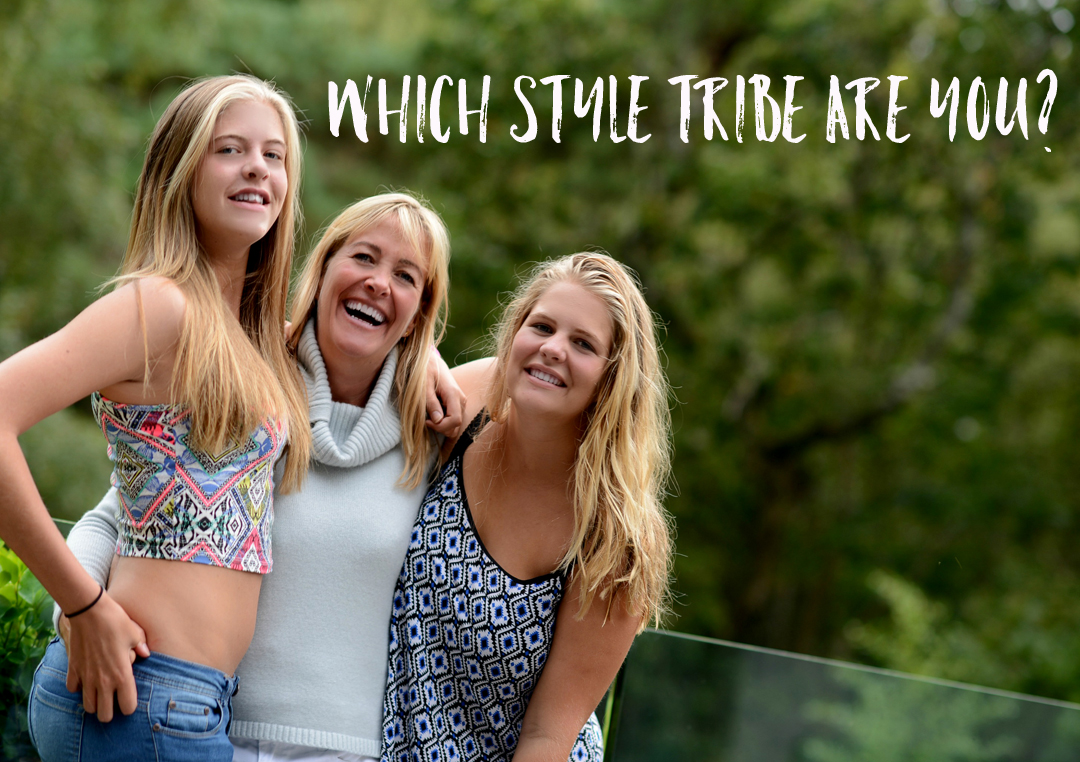 Style Tribe Quiz
Try our Style Tribes quiz to help figure out your Style ID
Get started with our free 5-minute style
tribes quiz - sign up to download