Amersham Shopping Guide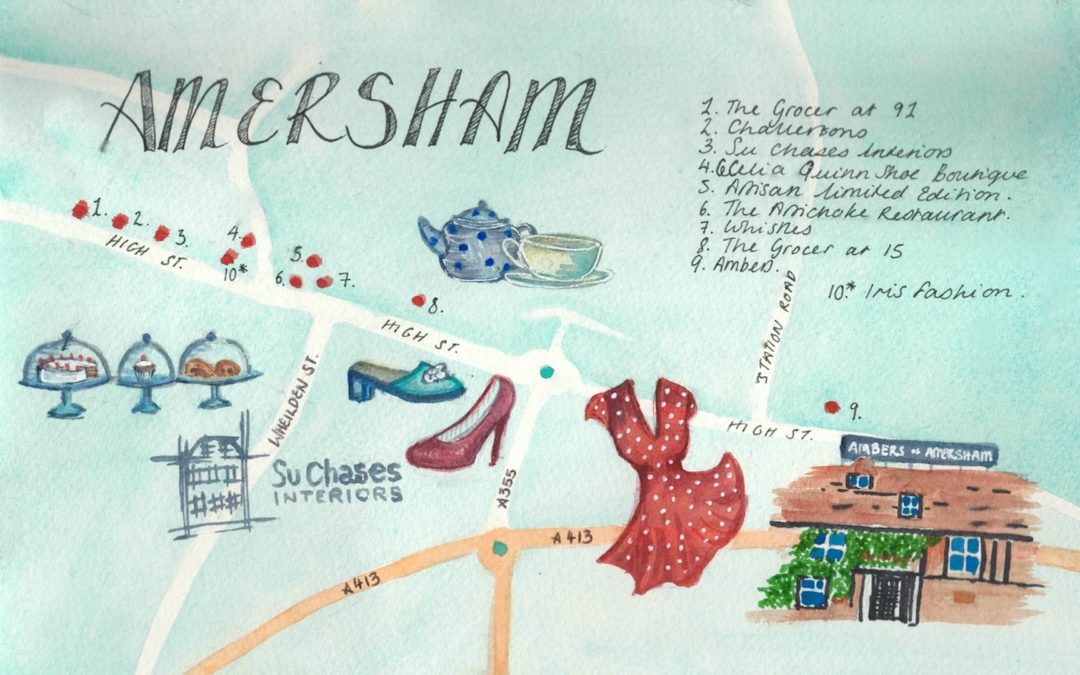 I always like to discover new shopping neighbourhoods, so when Karen Wareham aka The Style Nurse suggested taking a stroll around one of her favourite neighbourhoods chock full of independent stores, I jumped at the chance. She lives close to the picturesque market town of Amersham, which I'd heard a lot about via a friend who's great buddy works in a gorgeous historic store there. So just before Christmas, we hooked up to create our Amersham Shopping Guide.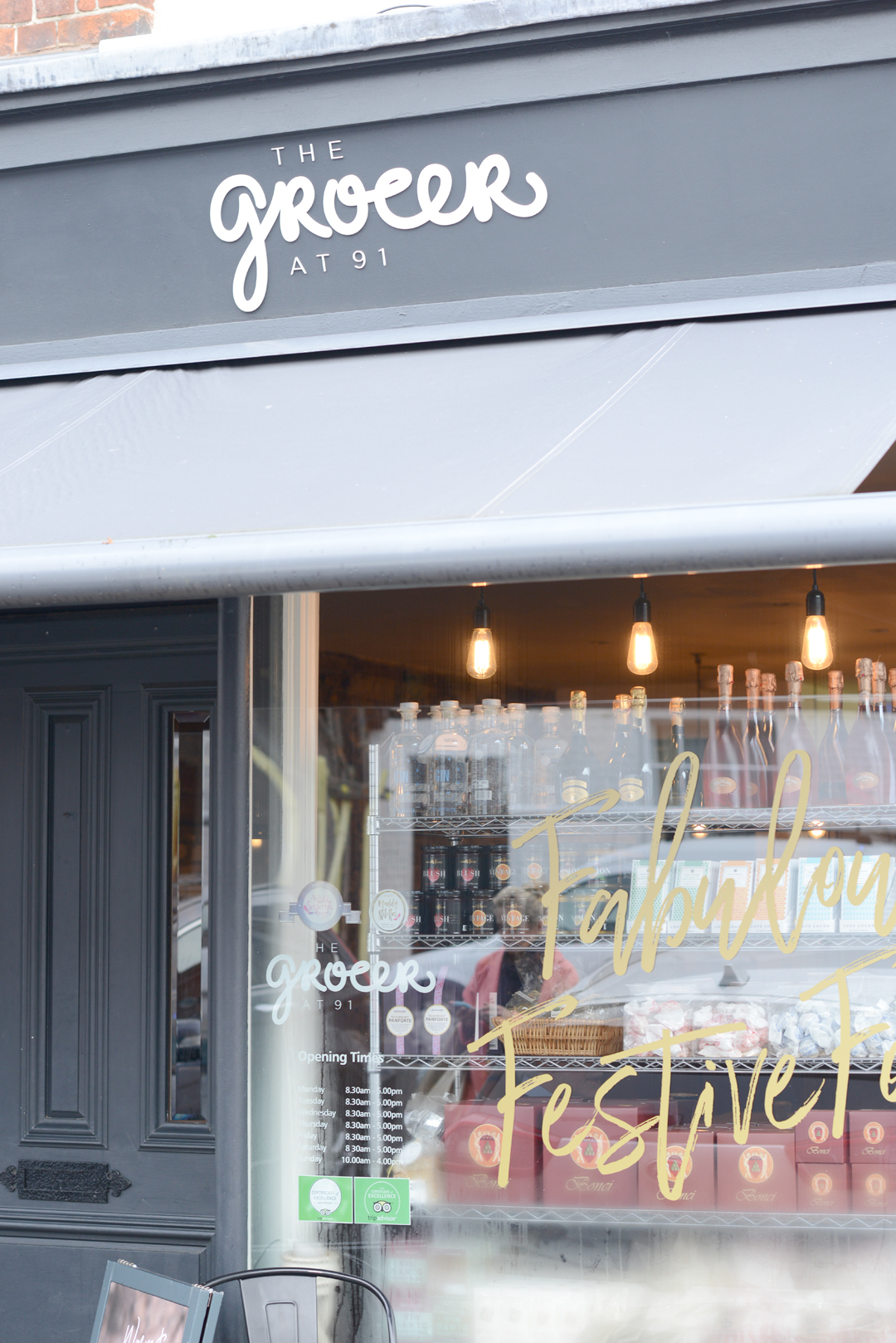 We started our tour by meeting at one of the renowned Grocer stores for the obligatory coffee and planning. The Grocer at 91 sits at one end of the high street while the Grocer at 15 is located a little further down. It's easy to mix up the two as we did and ended up in two different locations but eventually figured it out. Once satiated with a humungous pain-au-chocolat, we headed off down the pretty high street to scope out the collection of boutiques dotted around the town for our Amersham Shopping Guide.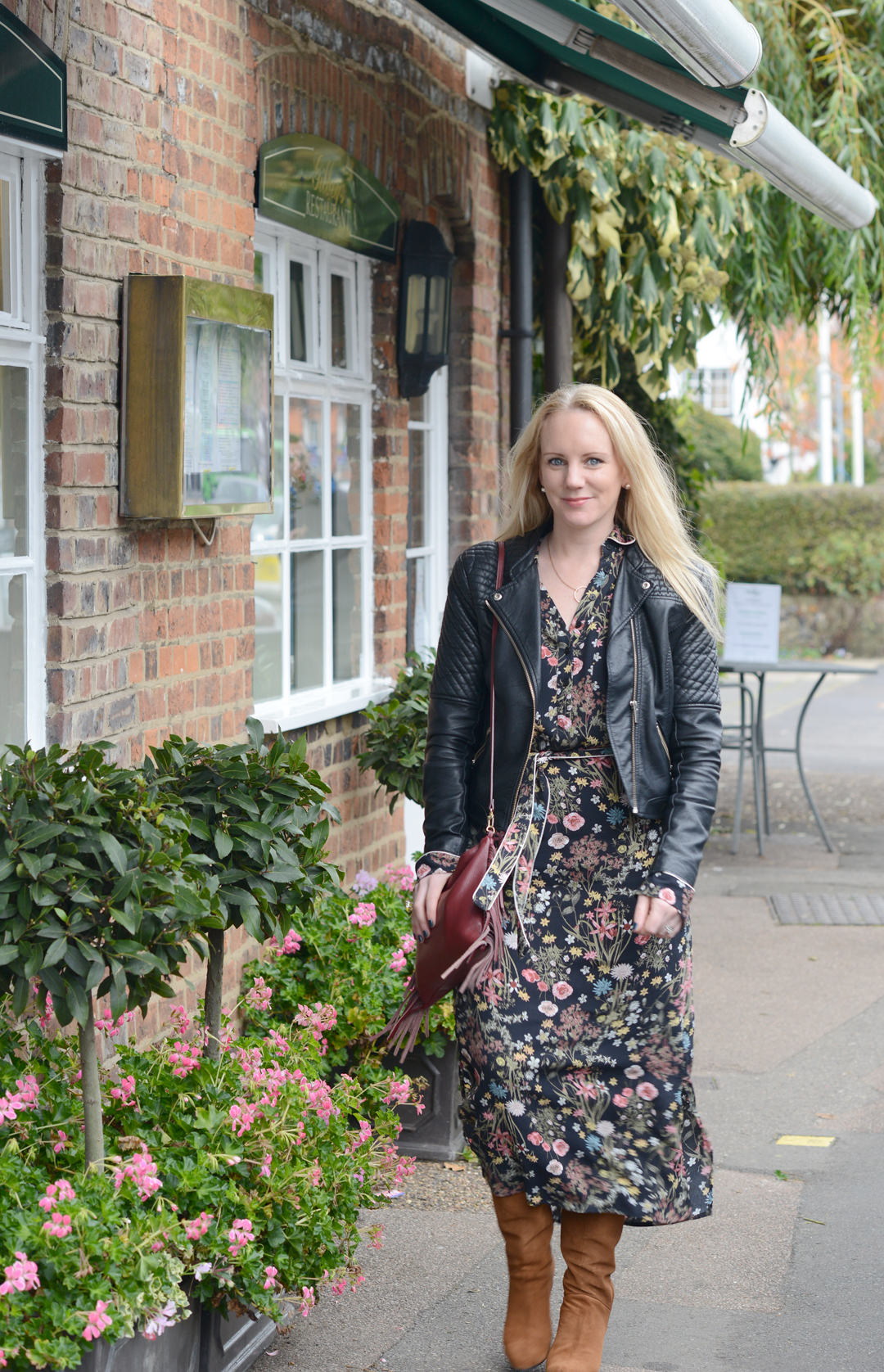 Karen wears floral M&S dress, boots by Sosandar, bag by Davina Mulford, similar leather jacket here.
Our next stop was Chattertons, (55 High Street) a gloriously eclectic boutique with an edit of all sorts of must-haves. From its opening in 1992, owner Rebecca has sought only to stock the most covetable of brands which customers come from miles around to pounce on rather than heading into London. She has a great eye and there were plenty of pieces in there which could easily have come home with me. Remembering hubs and his 'fiscal prudence' mode, I managed to move on to the next store without flexing any plastic – phew… but it didn't last.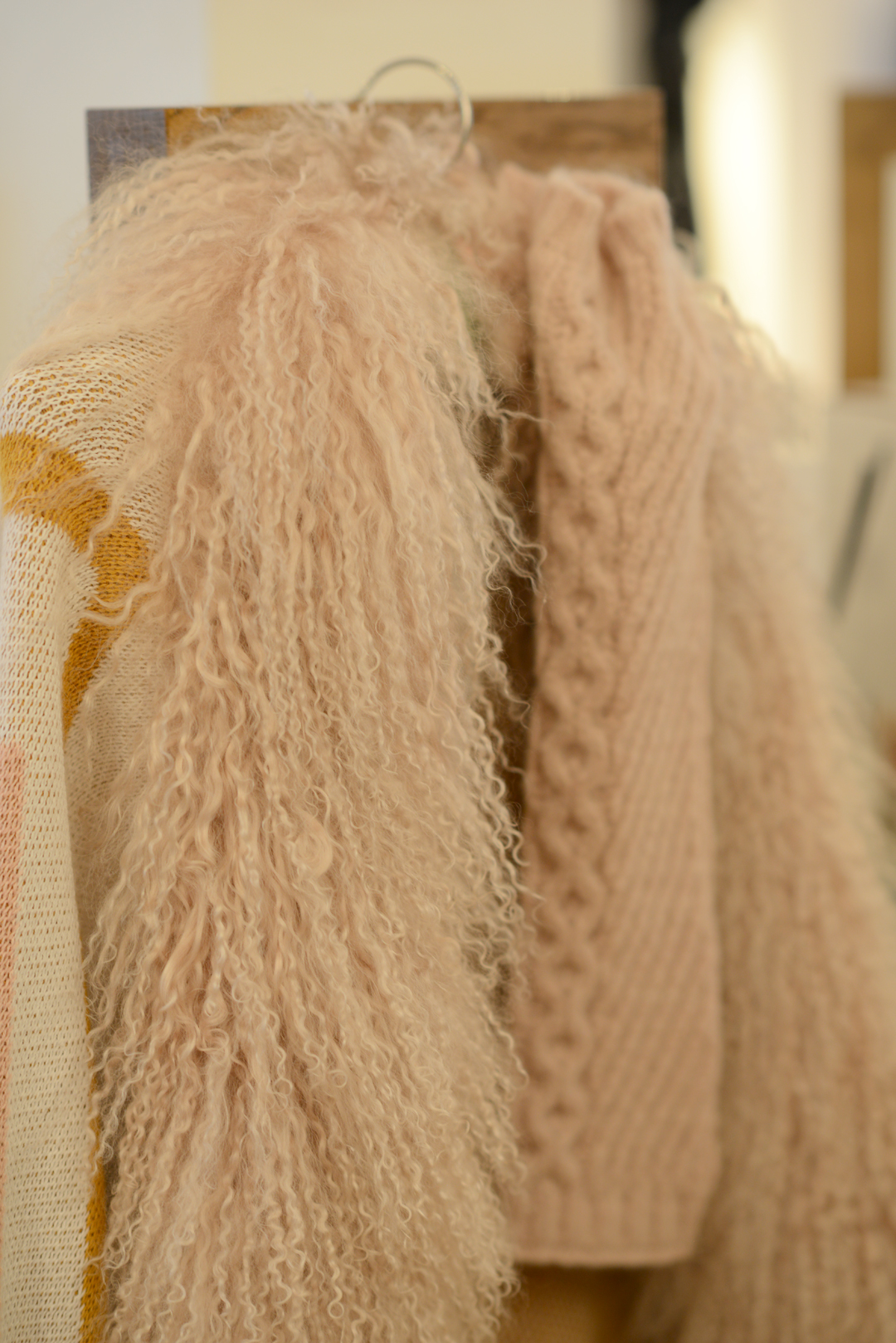 From there we popped into Su Chases Interiors, (41 High Street) a family run interior design business which also boasts all sorts of lovely pieces for your home. We spotted some divine Designers Guild books in there which were tricky not to tarry awhile over.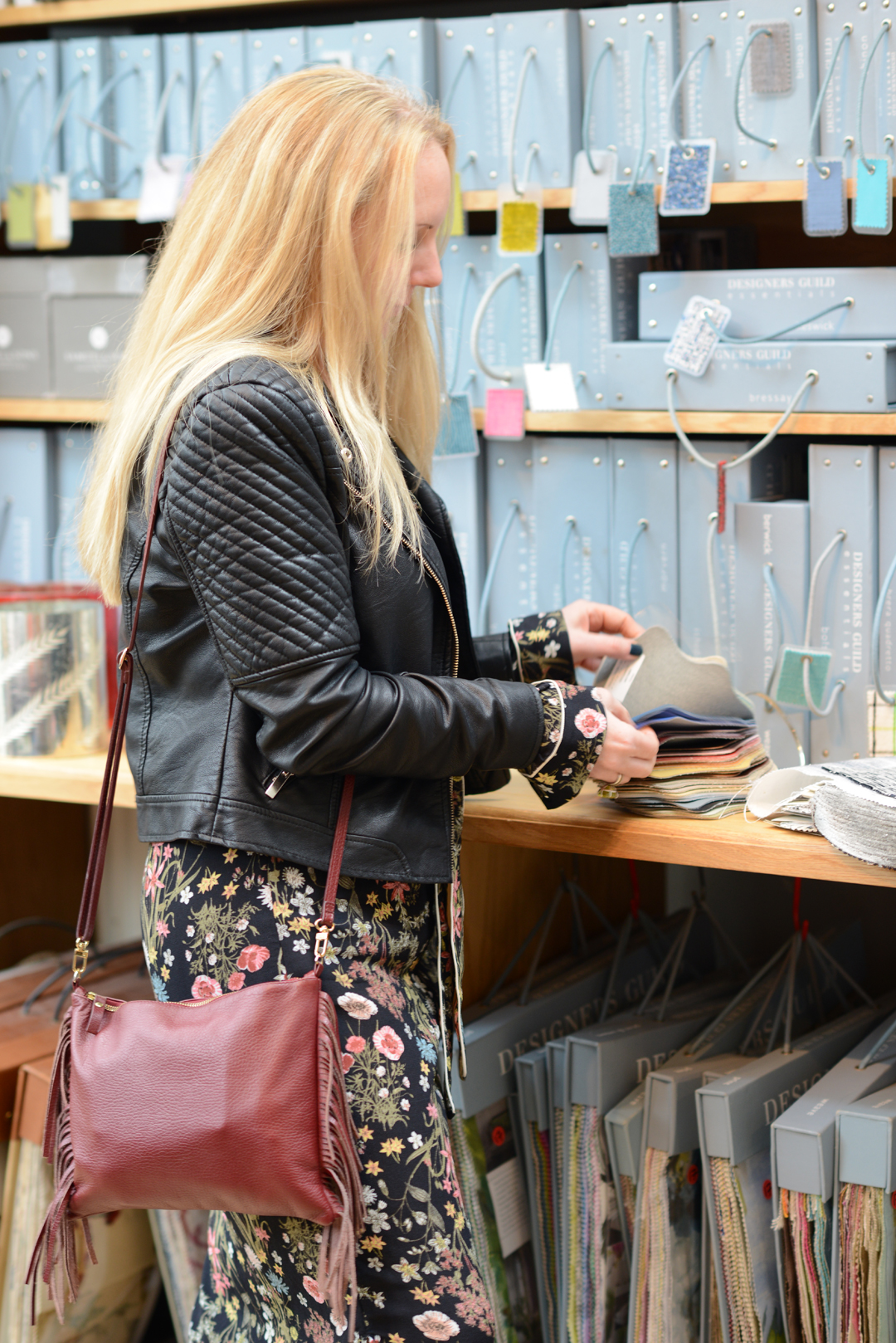 We then poked our noses into Iris Fashion, (25 High Street), which I'd been super interested in visiting. After its new acquisition of Question Air stores (which I utterly loved) meant that there were two of my old London boutique haunts beautifully blended into one – it had been on my hit list for a while. And I wasn't disappointed. Funnily enough, this is where the plastic got a pounding (shhh! don't tell hubs), and a nice little Iris navy knit promptly fell by accident into my possession (you can see that in this outfit post here). With a great edit of pieces, I'm always on the hunt for (think A.P.C., American Vintage, Chinti & Parker and much more) it's a great spot to pop into or shop online.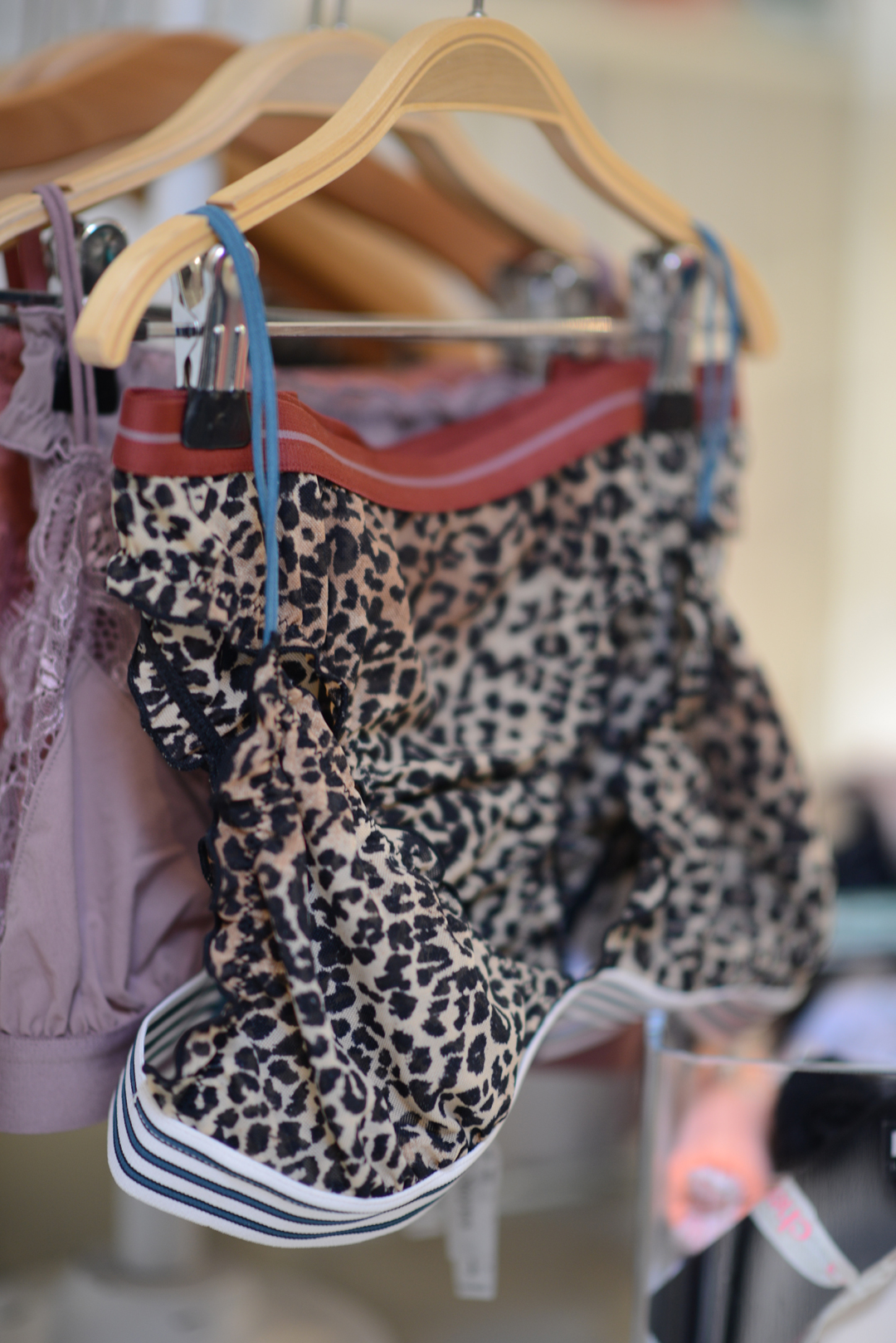 Spotted this fab Love Stories Lingerie in Iris
A hop skip, and a jump from there and tucked away in Market Square we came across shoe heaven in the form of Cecilia Quinn, (5/6 Market Square). Run by two London stylists who were frustrated by the lack of comfy yet on-trend shoes for their clients, and simply decided to start their own shoe company – because why not right? This place was an Aladdin's cave of delights.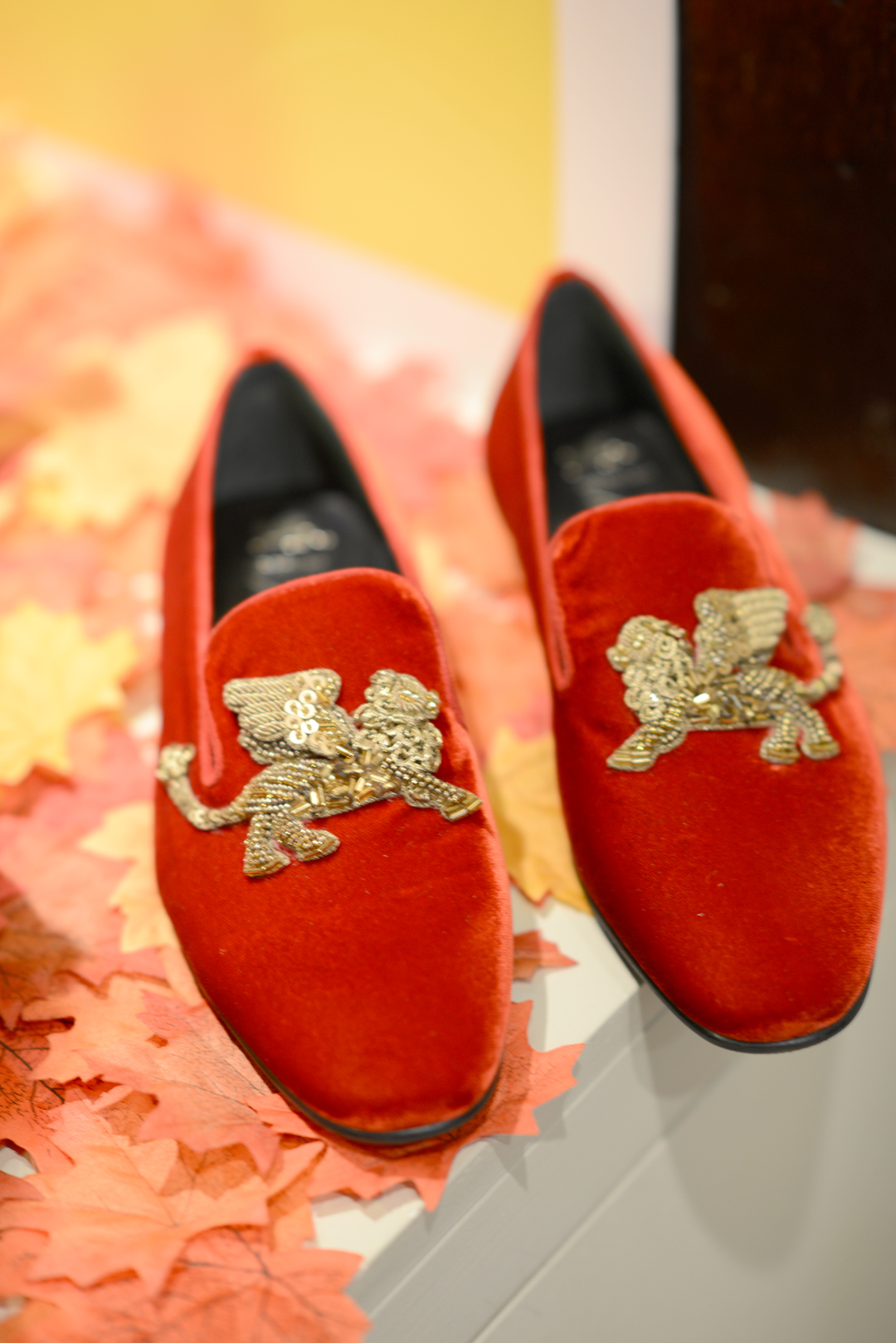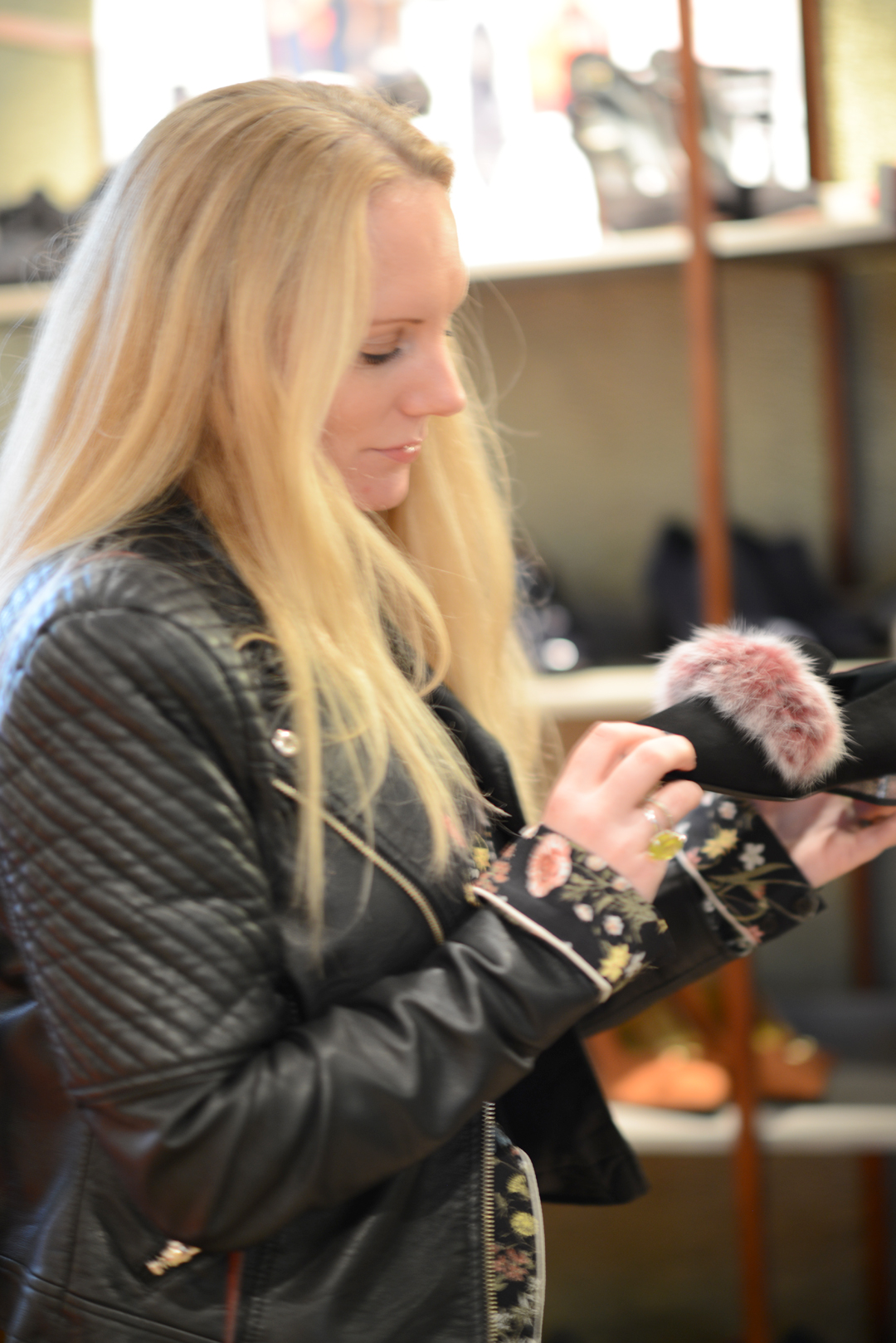 After Karen had vowed to take every single one of her style clients there, we moved on to delightful Artisan Limited Edition, (13 Market Square). Here you can find all sorts of lovely home styling pieces to perk up all those nooks and crannies in your house which might be looking a tad sad after the great Christmas takedown.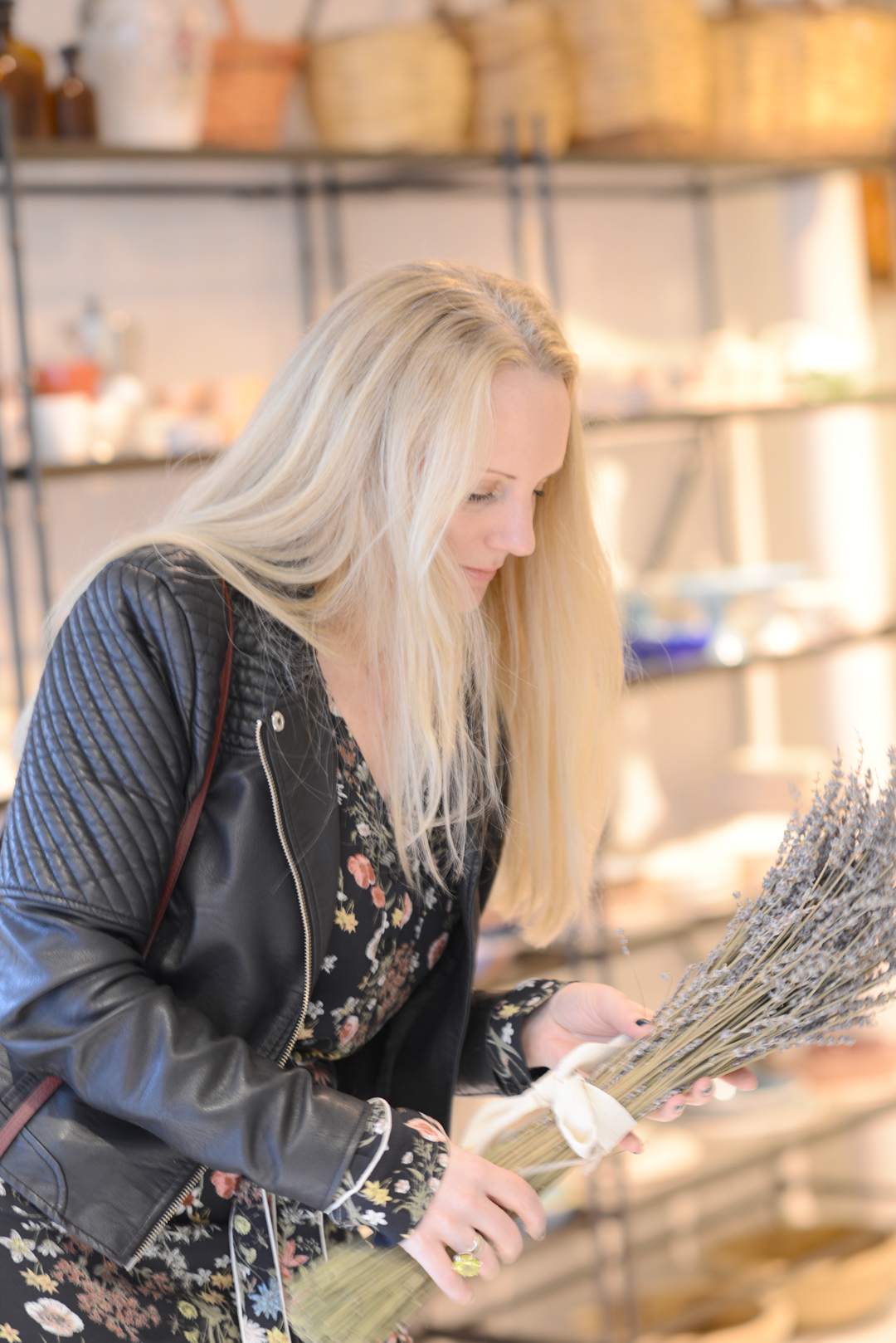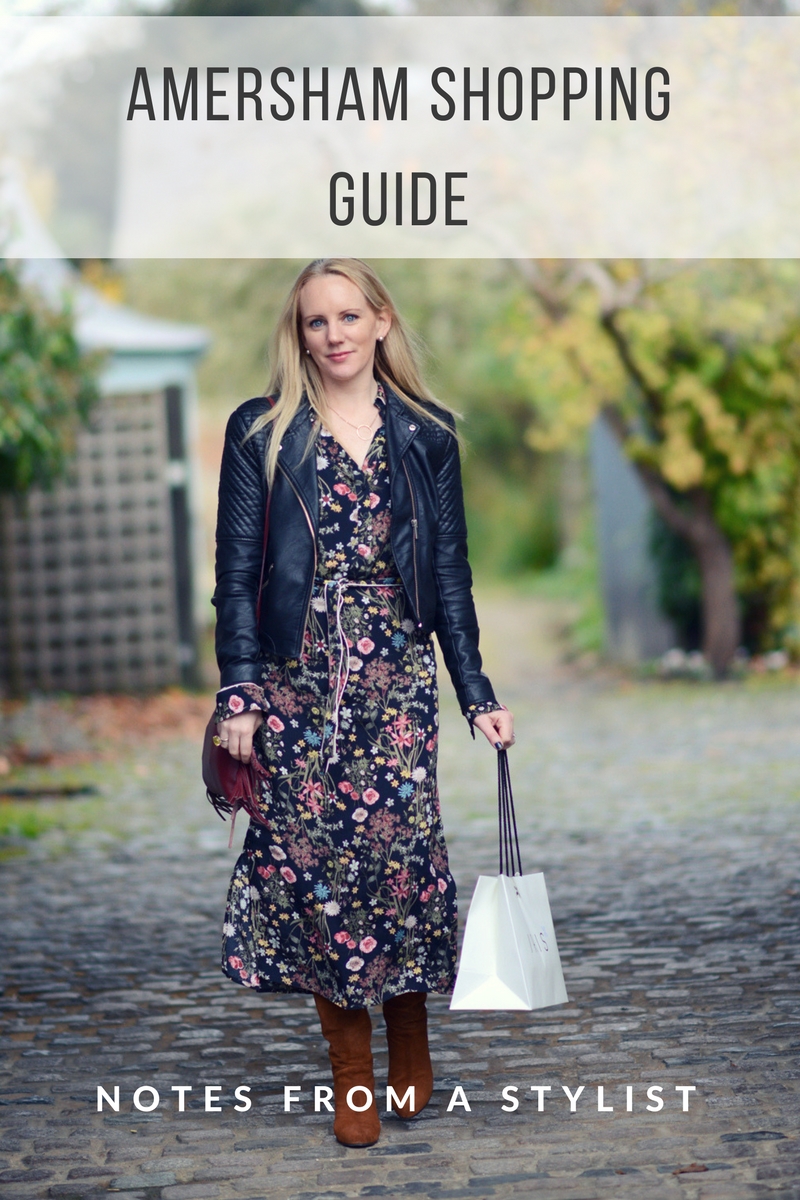 We popped our noses into Whistles (5-7 Market Square), where you can find the usual offerings of on-trend pieces at great prices, before taking a lunch break in The Grocer at 15 (15 The Broadway) – a delicious and popular foodie stop any time of the day. Indeed I noticed on my Insta feed that the very next day Storm Keating was in there having the same yum soup that we'd had… great minds and all that!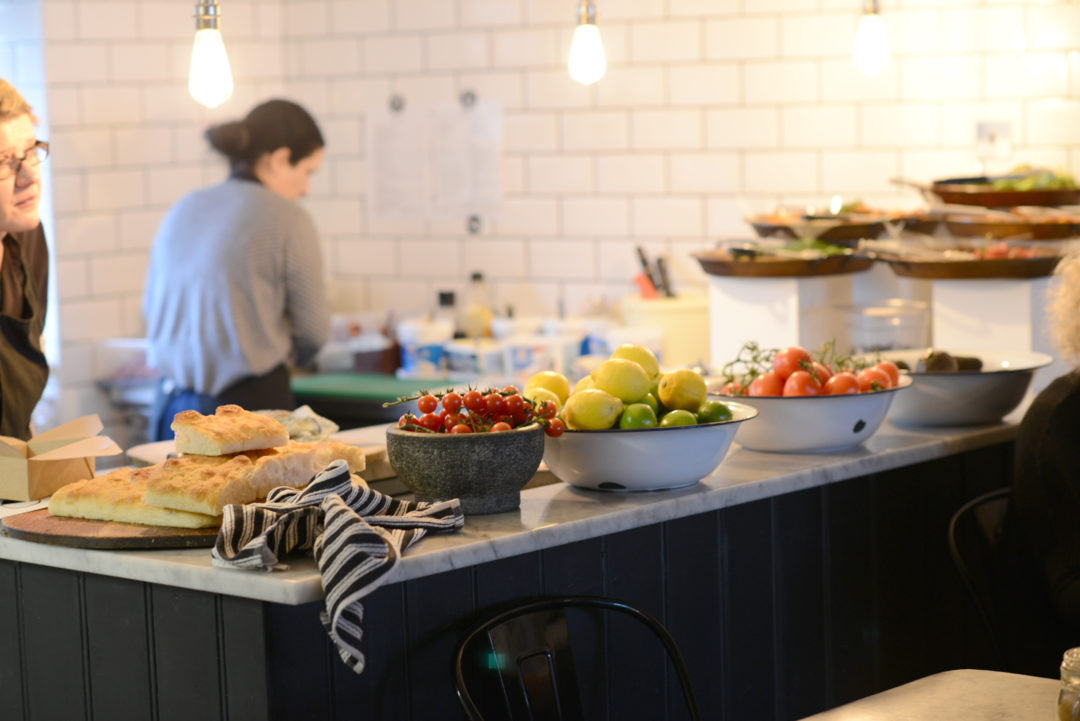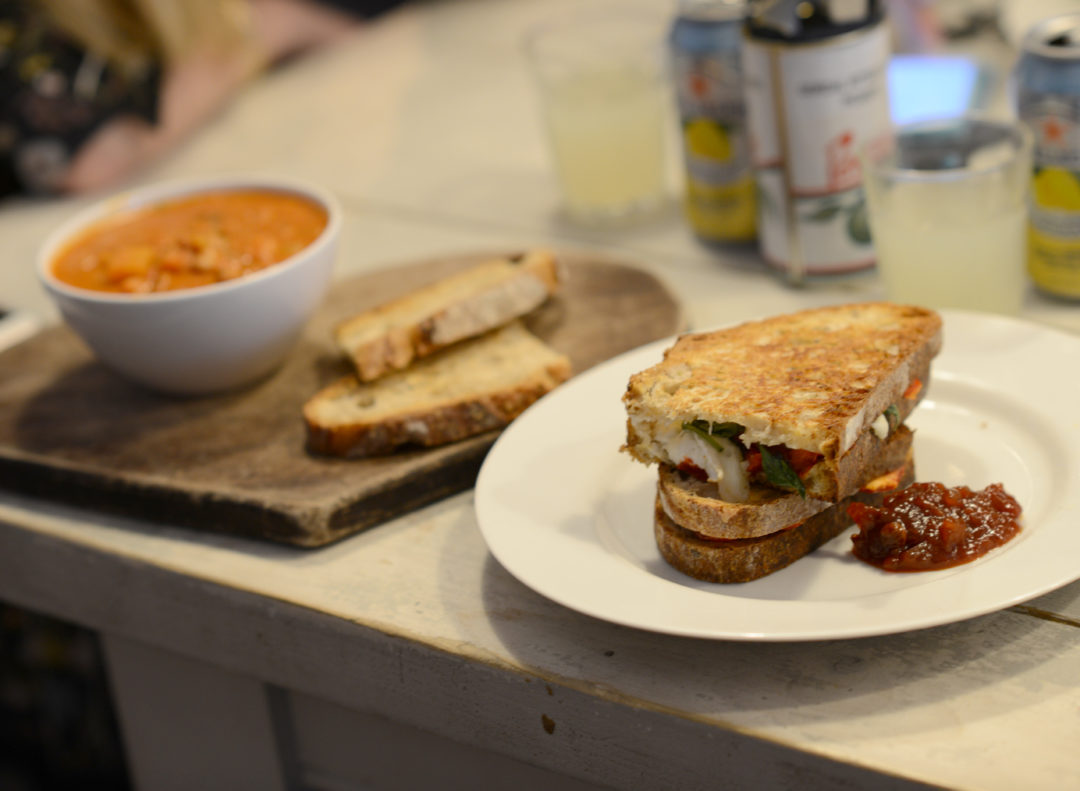 With hunger pangs abated we then took a post feeding frenzy stroll to the very end of the town to Ambers of Amersham (49 London Road), which is one of those classic department stores where you can find hidden treasures. Definitely a great place to scope out your Ascot hat this season…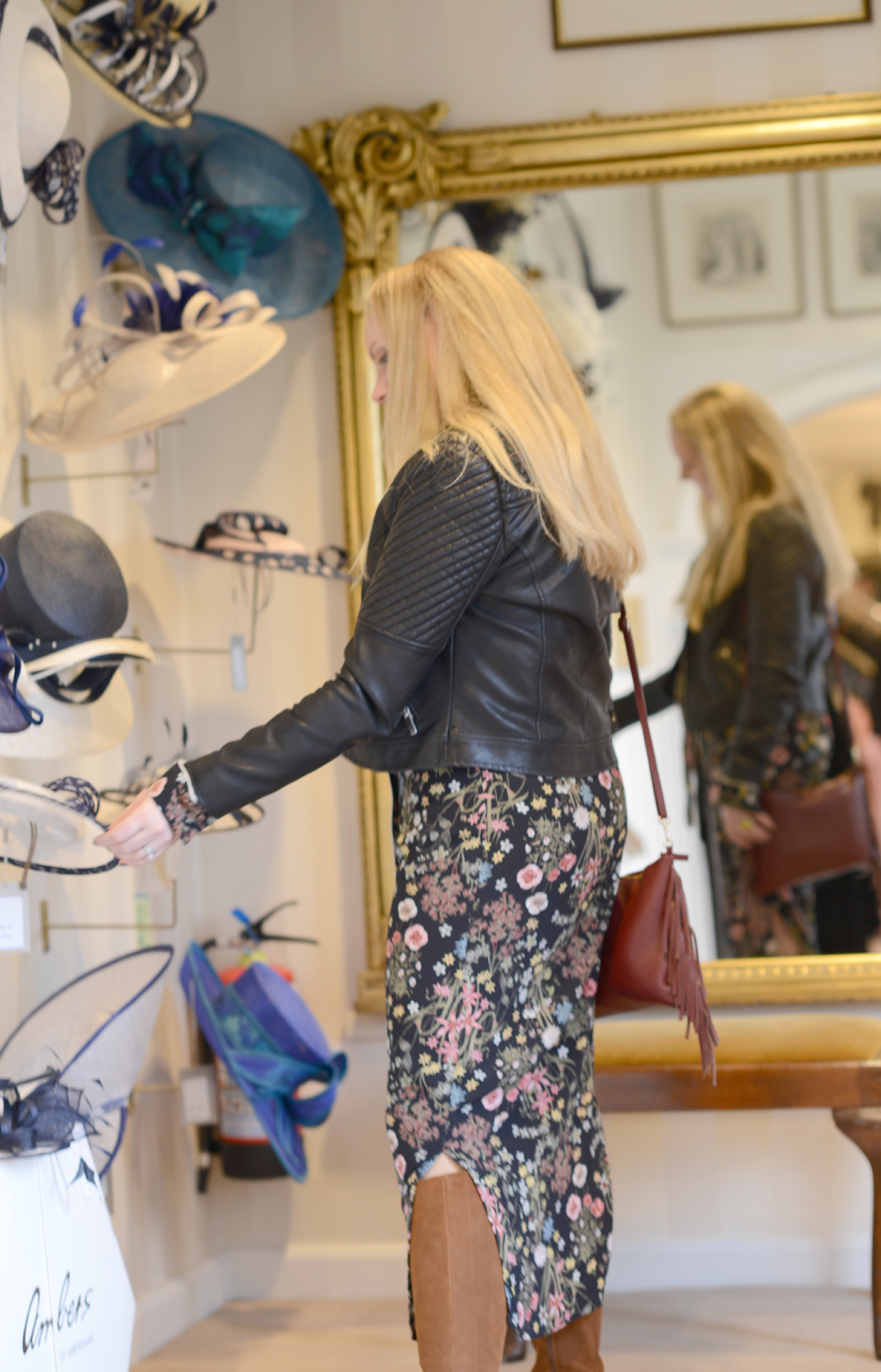 With thanks to Karen for helping me out with our Amersham Shopping Guide. To catch her style services pop over to her website here, or follow her daily musings on Instagram @thestylenurse.
For more shopping guides take a peek here.
Huge thanks to the very talented Cicely Creswell for another fab map illustration. You can see more of Cicely's work here.
I've added this post to the fab Not Dressed as Lamb #SaturdayShareLinkup by Catherine Summers – you can find loads of other great reads in one spot – pop over for a read.
(Visited 628 times, 1 visits today)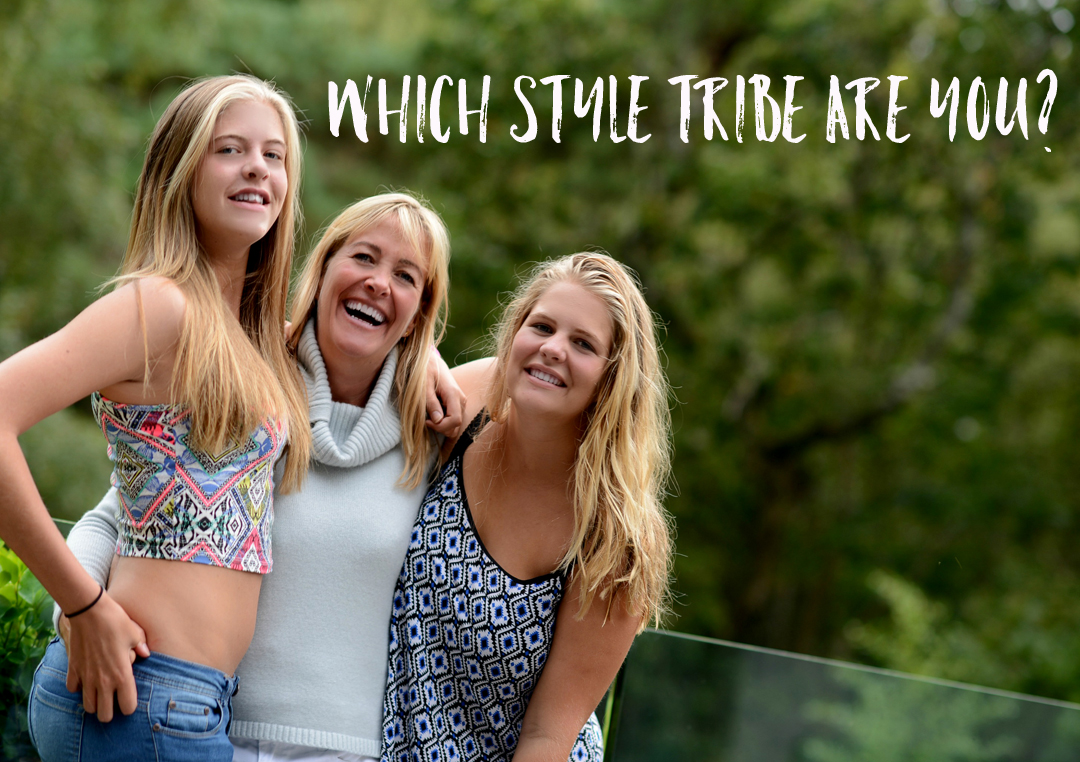 Style Tribes Quiz
Try our Style Tribes quiz to help figure out your Style ID
Get started with our free 5-minute style
tribes quiz - sign up to download