The velvet vibes that keep on giving.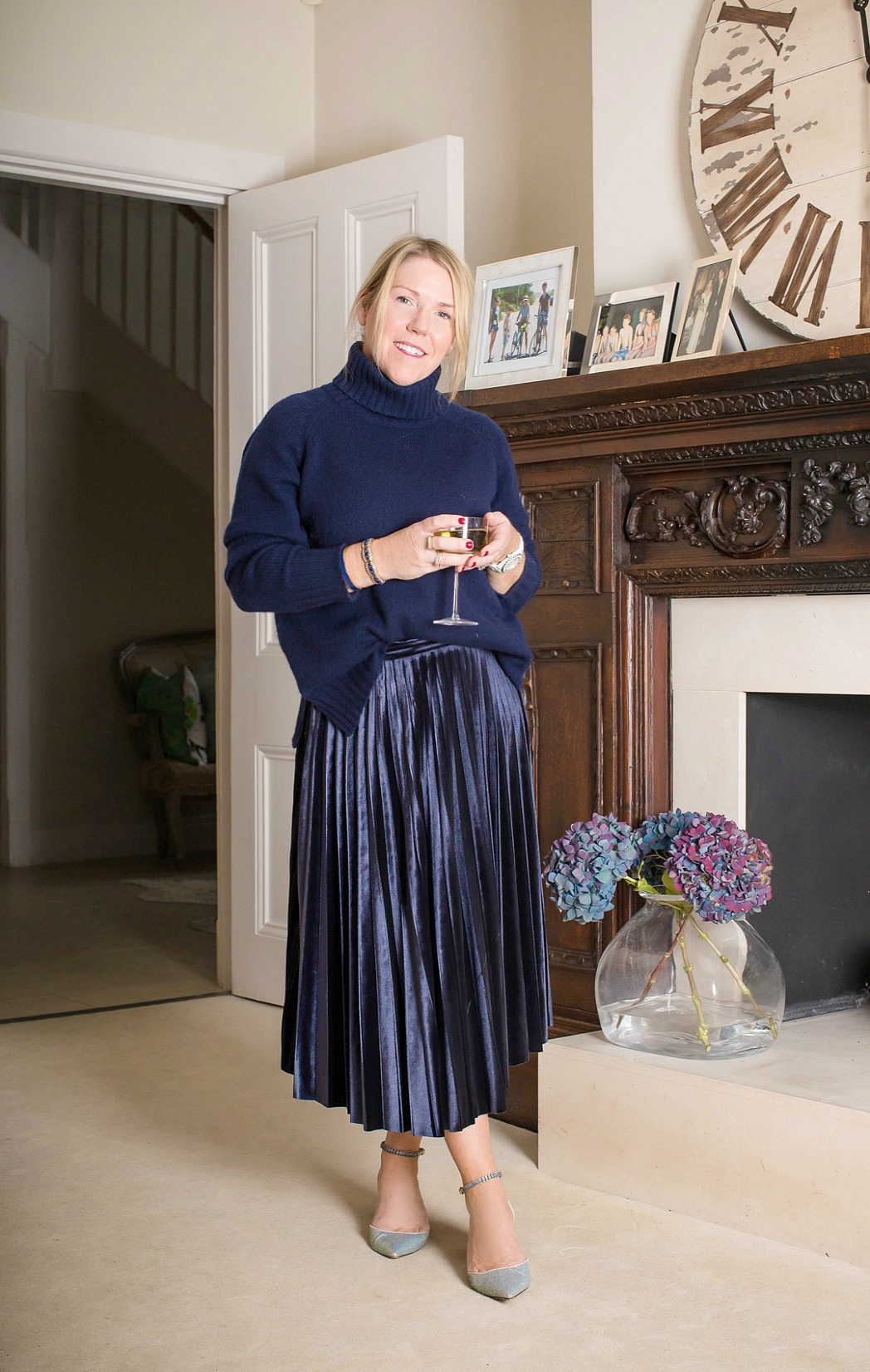 For me, velvet has been a big investment this winter. It worked a treat in the run-up to the festive season, but post-Santa, there's still plenty to get out of this trend and here's why. You know those dull January days when you have to roll out of bed in the dark and fix endless other people's problems (i.e. sort your kids out) before your own, well, there's something about doing that whilst sporting some luxe velvet that seems to make it all well just a bit more do-able.
Gestuz velvet pleated skirt, Iris navy knit, J.Crew sparkly block heels.
I know I've belmed on about the merits of this fine fabric before, (see my Christmas party dress post here), and that velvet has long since been a bastion of the posh dressing up box, but people, it's time to change all that. It's time to get your velvet out on a common or garden middle of the week kinda day and wear it with pride. Its luxe vibe has an all-encompassing uplifting quality and has you feeling all sorts of super-empowered and all kinds of superwoman-like simply by sporting it during the day. Now I can't promise it will banish that ironing pile which might be winking at you from afar, or indeed wipe up that child's snivelly nose with greater ease, but it will have you at least dealing with the January dross in style. Who's with me?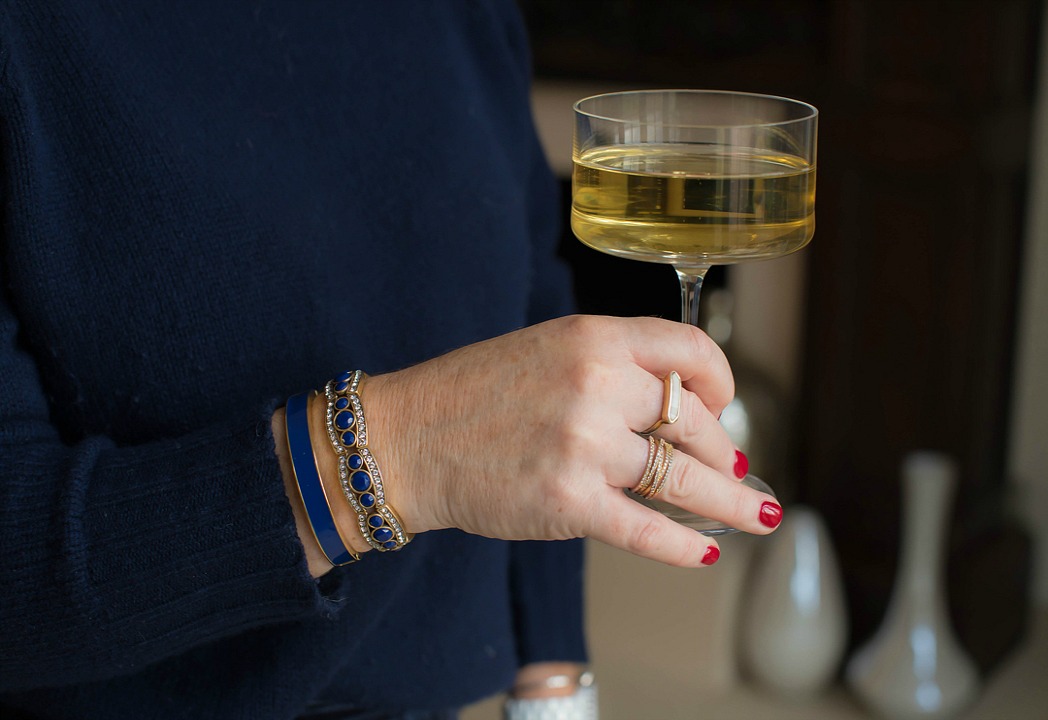 Bracelets from J.Crew, rings, Stella & Dot, Monica Vinader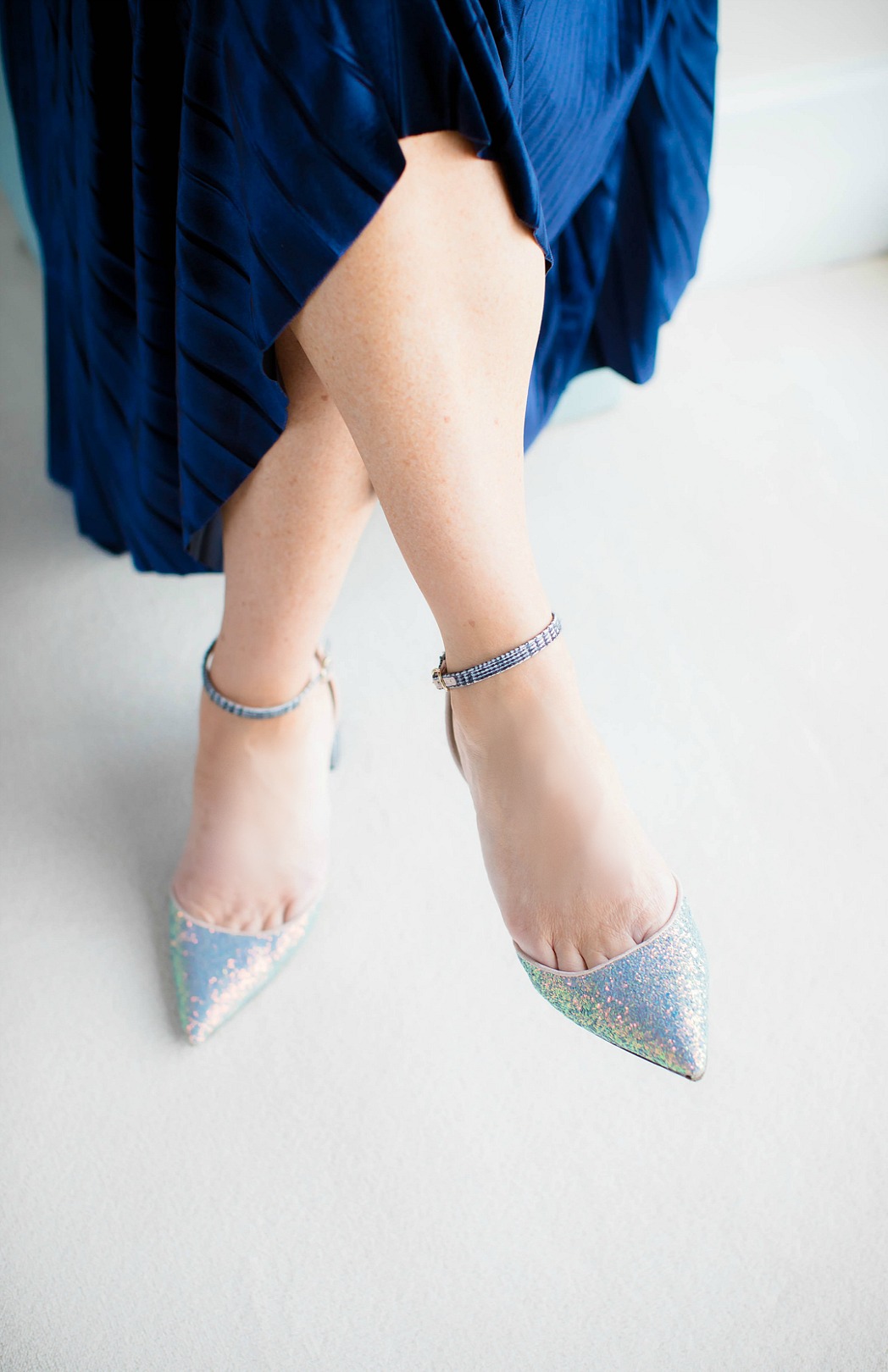 Think skirts and tops for adding a pop of glam to your everyday outfits, jackets to add a little je ne sais quoi to an otherwise ordinary look and even shoes and bags to accent your look. The dreamy soft fabric texture oozes winter warmth and can add an extra dimension of opulence to the unremarkable – definitely a winter mood booster for me.
For my ideas on where to get started on your style journey, pop over to our Start Here page.
Velvet… where to shop.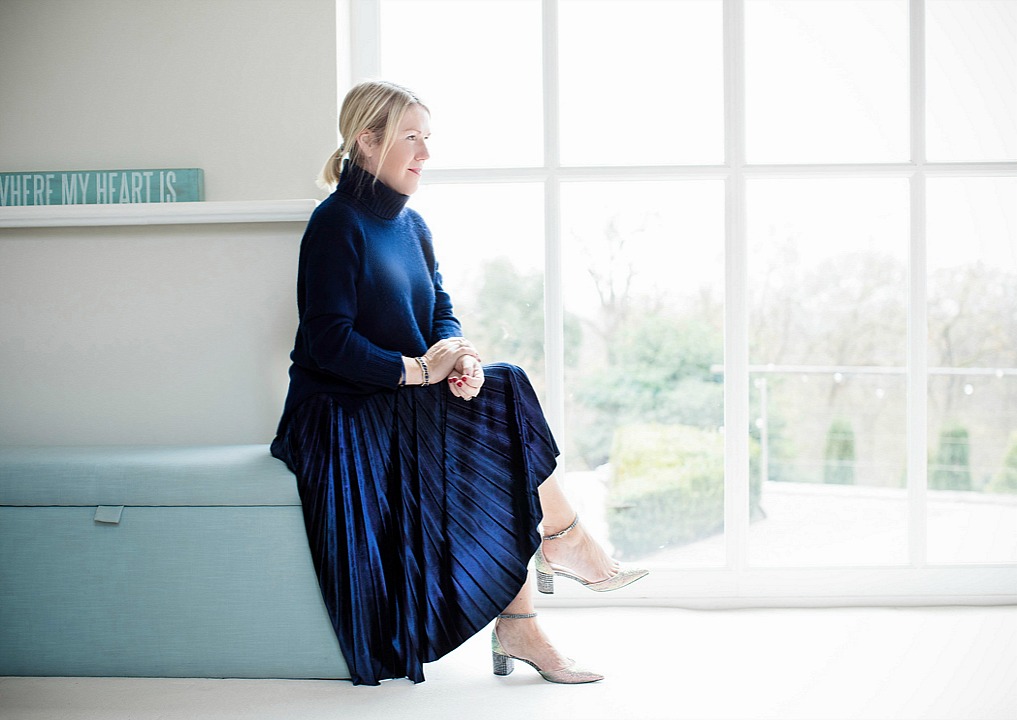 Whilst the sales are still in full swing there's tons of velvet to snap up at a bargain price. Here are some of the pieces I've got my eye on to cheer up my January blues pronto. Click the images to shop.

Images in this post by the fab Jane Looker.
I've added this post to the fab Not Dressed as Lamb #SaturdayShareLinkup by Catherine Summers – you can find loads of other great reads in one spot – pop over for a read.
(Visited 333 times, 1 visits today)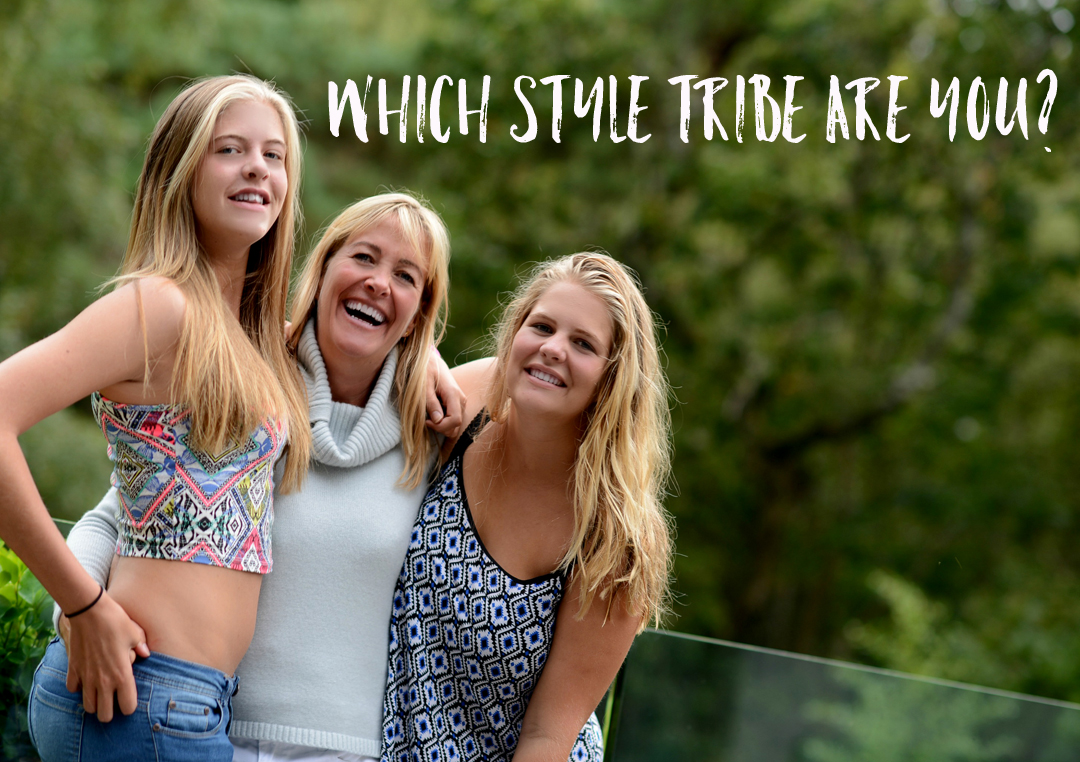 Style Tribe Quiz
Try our Style Tribes quiz to help figure out your Style ID
Get started with our free 5-minute style
tribes quiz - sign up to download