How to style your Easter table.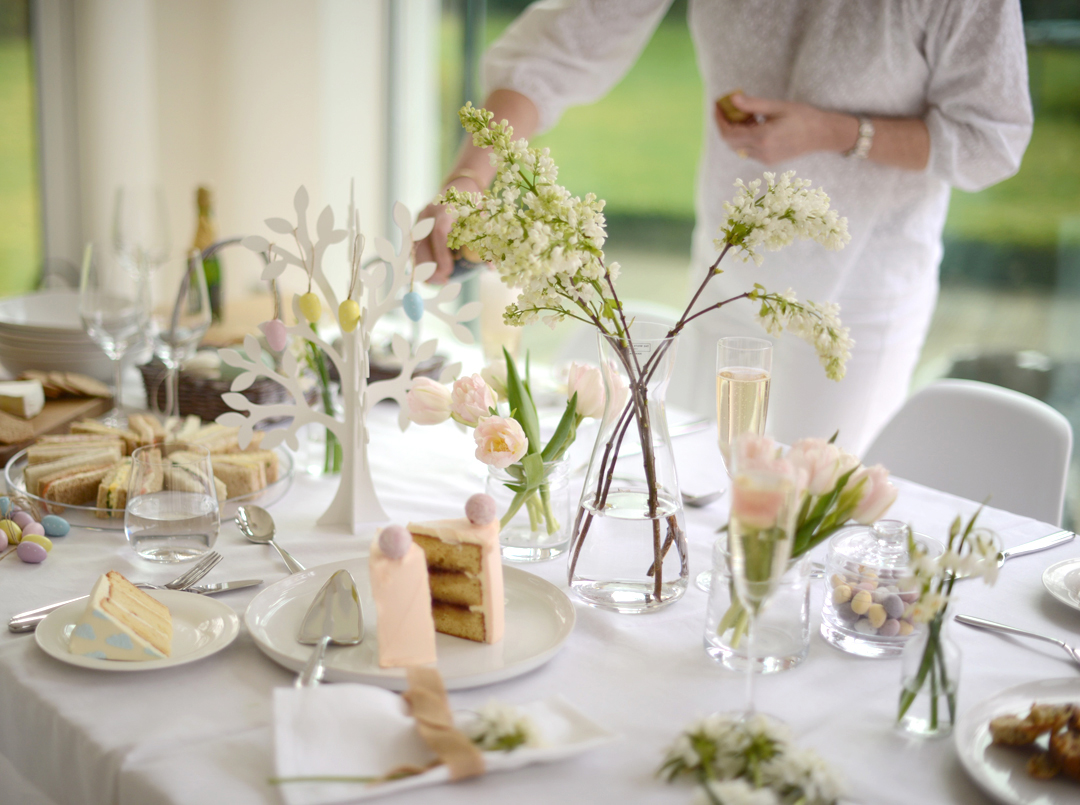 On Friday I popped into The White Company HQ in London to film a fun Facebook Live event which was all about turning a regular table into one with a bit of an Easter feel. There was actually a lot of handy content which we covered which I figured would be worth passing on in case you have a yen to go all out this season and spruce up your Easter table for this fun family weekend.
The best thing about Easter is getting all the family around the table for a full on feast, so a little prepping is normally called for.
First up figure out how many you are feeding. Then gather your table and chairs to suit. I always over-invite people and end up running around the house grabbing extra chairs to fit. But over the years I've learnt that it doesn't matter that they aren't all matchy-matchy. In fact, there's something quite charming about having a mix of old and new styles, so don't fret about having everything looking exactly the same.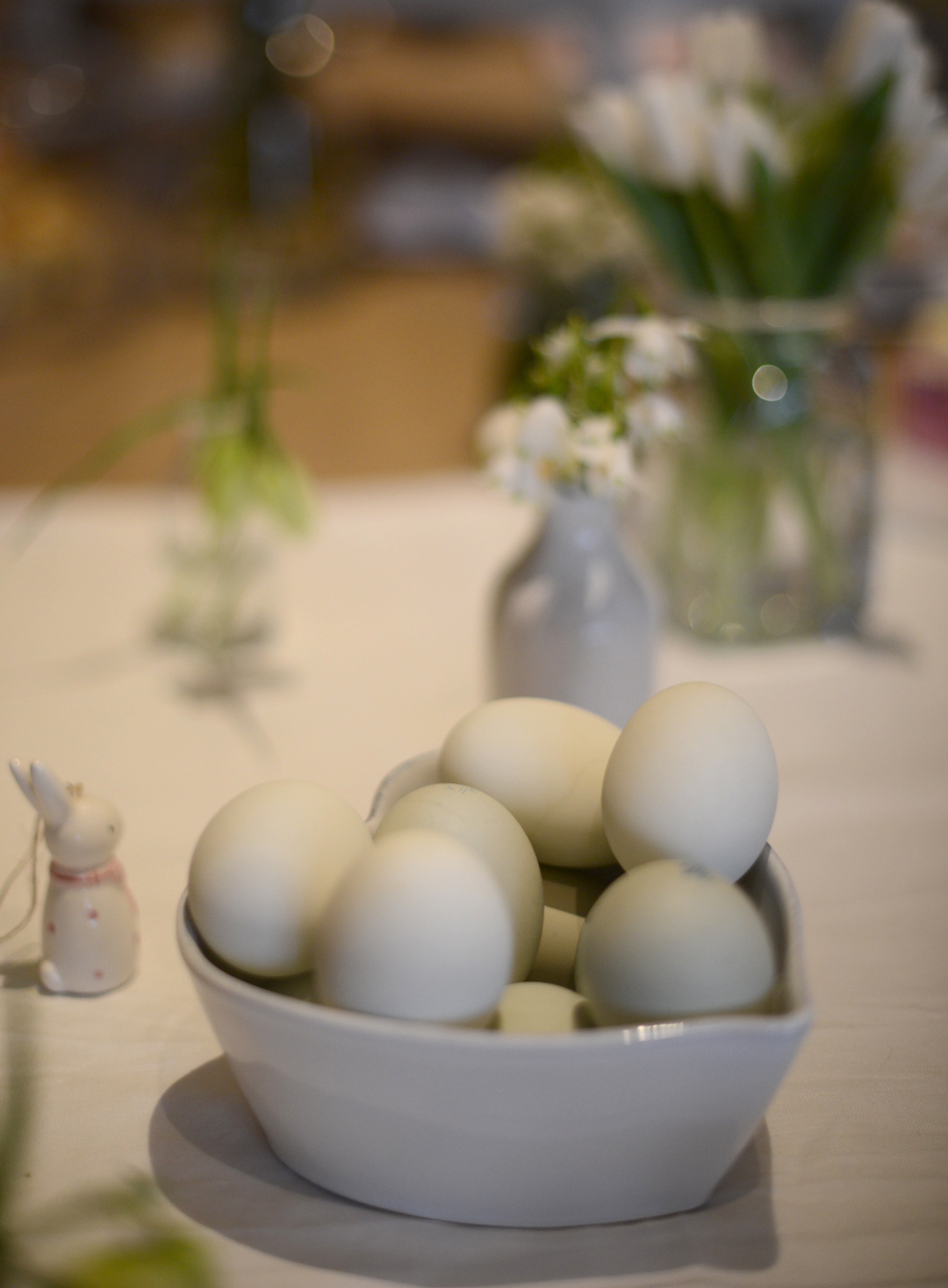 So, next let's talk basics. It's always good to have a theme in mind. I normally lean towards a simple and natural look, but you might fancy more of a pared back Scandi feel? Or your dining room might be uber-chic and sophisticated? Or you might well be hosting in your kitchen, in which case something more rustic might do the trick. Whatever you decide on, then start gathering your tableware and props keeping that theme in mind.
Then it's time to think about tablecloths. They have a more formal element and tend to make a table look more dressy. If that's too much for you, you might want to think about a table runner down the middle of the table which then will add to your central focus and gives you a nice base to work your display from.
Your tablecloth can be impactful or neutral. I like to keep it simple with a neutral palette so that you can play with the other elements on the table and they stand out more.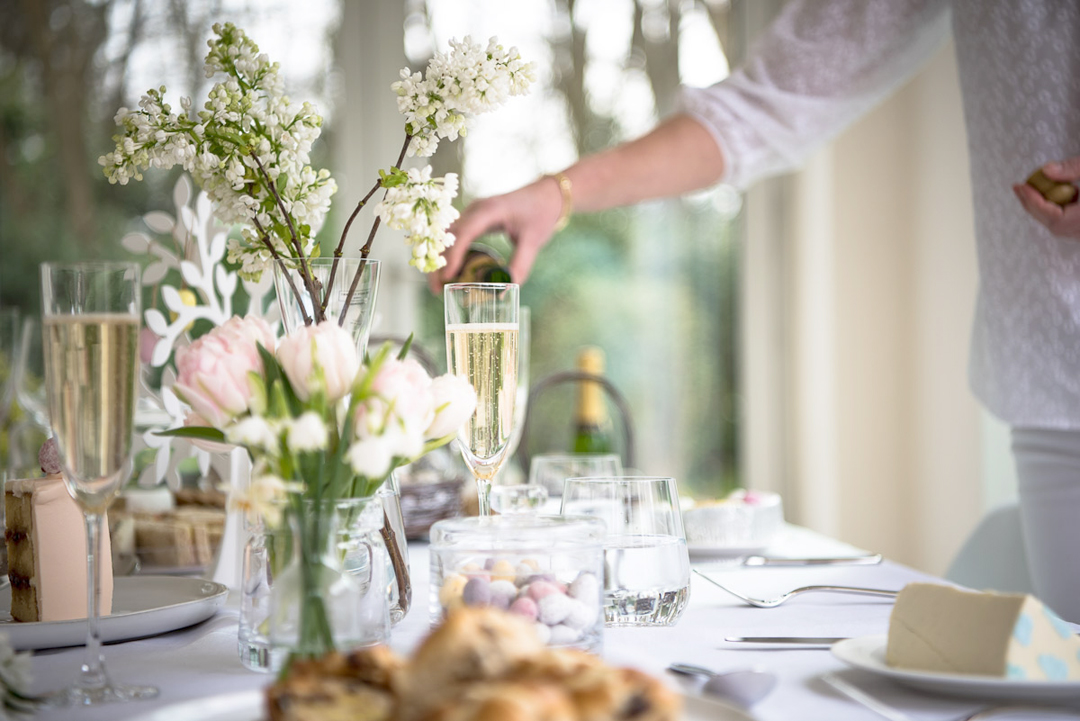 So now it's time for the fun bit – the centrepiece of your Easter table. Remembering your theme, start with a focal point. I always love to have a long undulating vibe, so there's a kind of rhythm with high and low sculptural element created from vases and votives, etc. which I've collected over the years – spookily enough from The White Company.
You can think about sticking to the rule of 3 – where you gather elements in clusters of 3 which makes everything easy on the eye.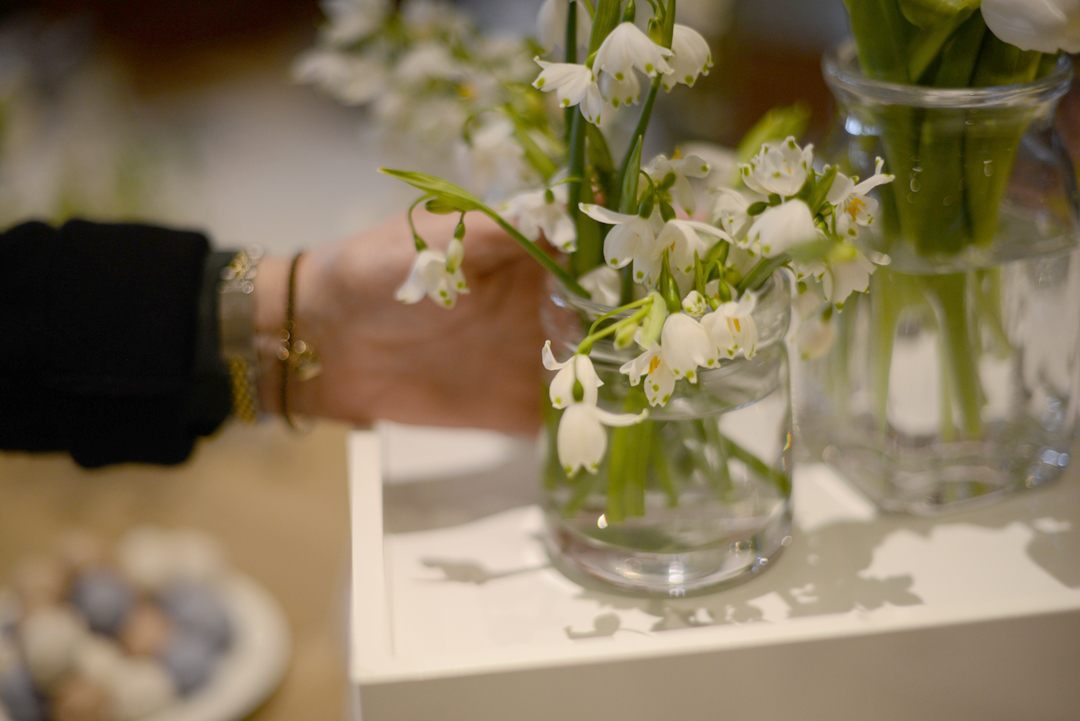 Danvers and Yarlington vases on a tray table.
I think this is where The White Company come into their own – they have gajillions of vases and vessels for building a display on your Easter table. Think about their bowls and jugs and chopping boards as well as re-purposing stuff from other parts of their collections – we used their bathroom glass jar for a handy mini-eggs display… though the mini eggs didn't last long in there to be fair.
The key thing to remember with a focal point is not to build too much height so that people across the table from each other can still maintain eye contact for that all important family banter.
On the flowers front, I like to push the boat out and get fresh spring flowers from my local Kingfisher Farm Shop, but fake flowers are making a bit of a come back too. The great thing about fake flowers is that you can re-use them again and again.
I love to use deconstructed flower bouquets – it's way less formal – think of small vases with one type of flower in each, but keep the colour ways similar, so they blend with your overall theme.
Blossom is one of my Easter favourites – in the past, I've constructed home-made Easter trees with blossom, willow or those wiggly twigs you can pick up from the florist, and then hang cute little Easter decorations on them.
If you don't have the budget for bundles of fresh blooms, then try narrow stemmed vases and pop one or two tall flowers in them. You can also try floating flower heads in water as part of your display, and I've also used edible flowers and frozen them in ice cubes which look great in a carafe of water.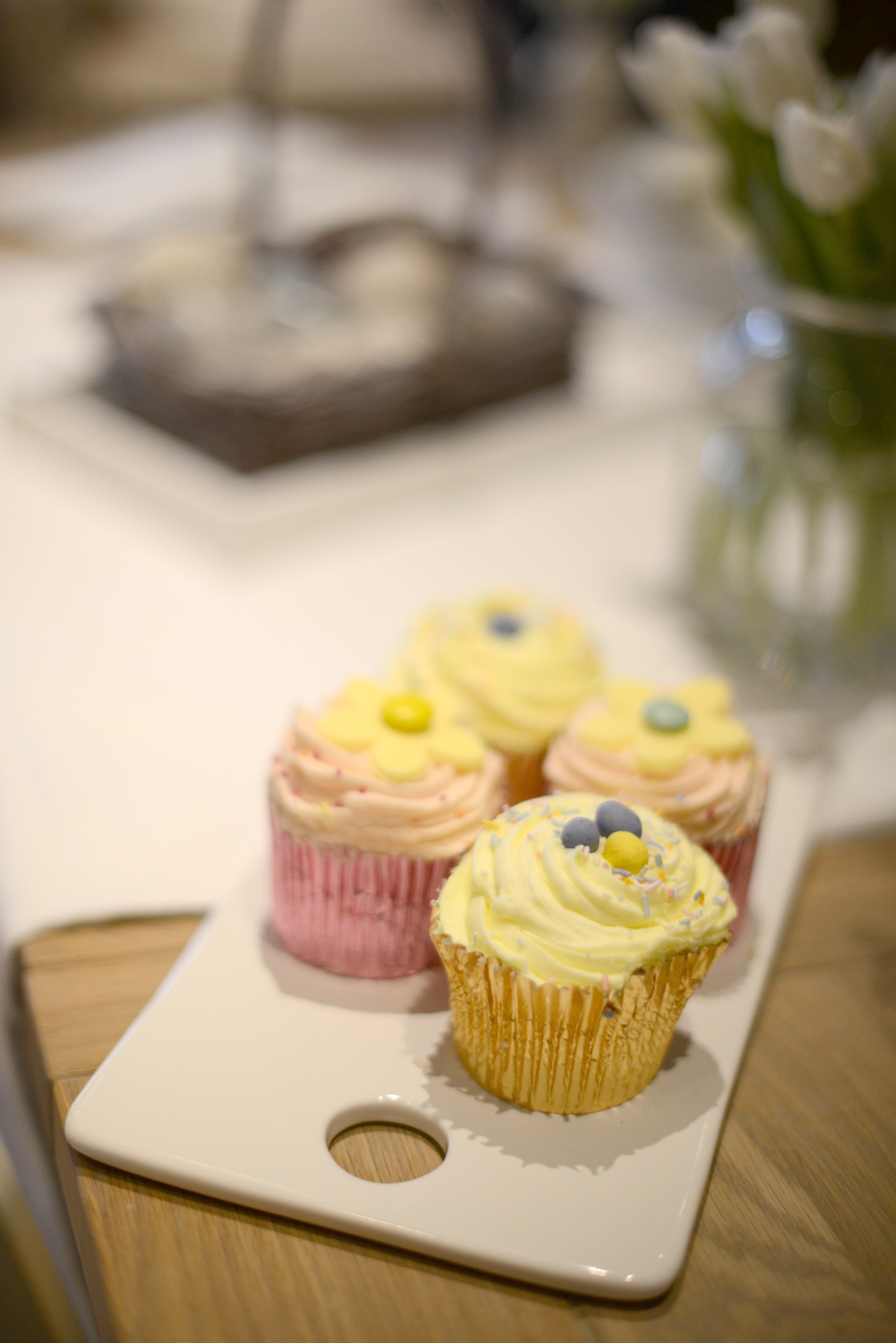 Once you've got your centrepiece, lay your tableware and place settings up and then simply add finishing touches. If you check out Pinterest, there are some amazing inspo ideas on there. If you want to go all out eggy – I've seen egg cups used as tea light holders or guest names written on egg shells and then stacked in egg cups.
So that's it. There are no hard and fast rules, and it's not all about how showy offy you can be. It's more about creating a welcoming scene which suits your style and is easy to gather around, giving you plenty of opportunity to get on with the really important stuff like hanging out with your family and friends over a great Easter meal.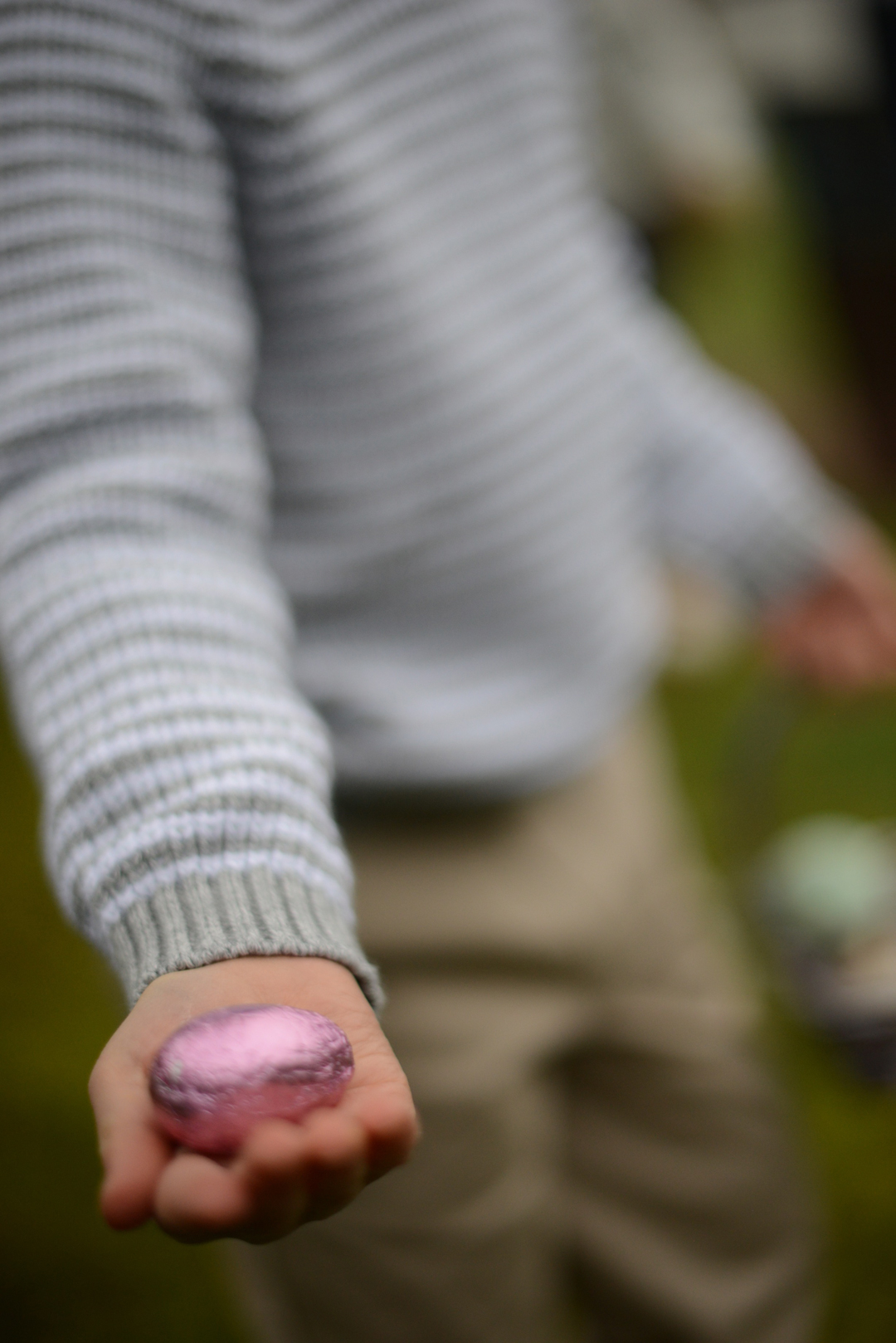 Easter Table… time to shop.
So if you're looking to upgrade some of your crockery or tableware in time for the big Easter weekend ahead to make your Easter table look on top form, here are some of the items we used for the Facebook Live event.


I've also got a bit of an Instagram takeover going on with The White Company this weekend so be sure to check out their Instagram for more seasonal ideas.
With thanks to Zara from Mary Ann Weeks Aveda for nailing the hair and makeup on our shoot day, and Clare Walpole Photography for snapping us at work.
For the wallpaper everyone was talking about in the actual Insta takeover… go check out Spyros from Studio Interiors.
(Visited 292 times, 1 visits today)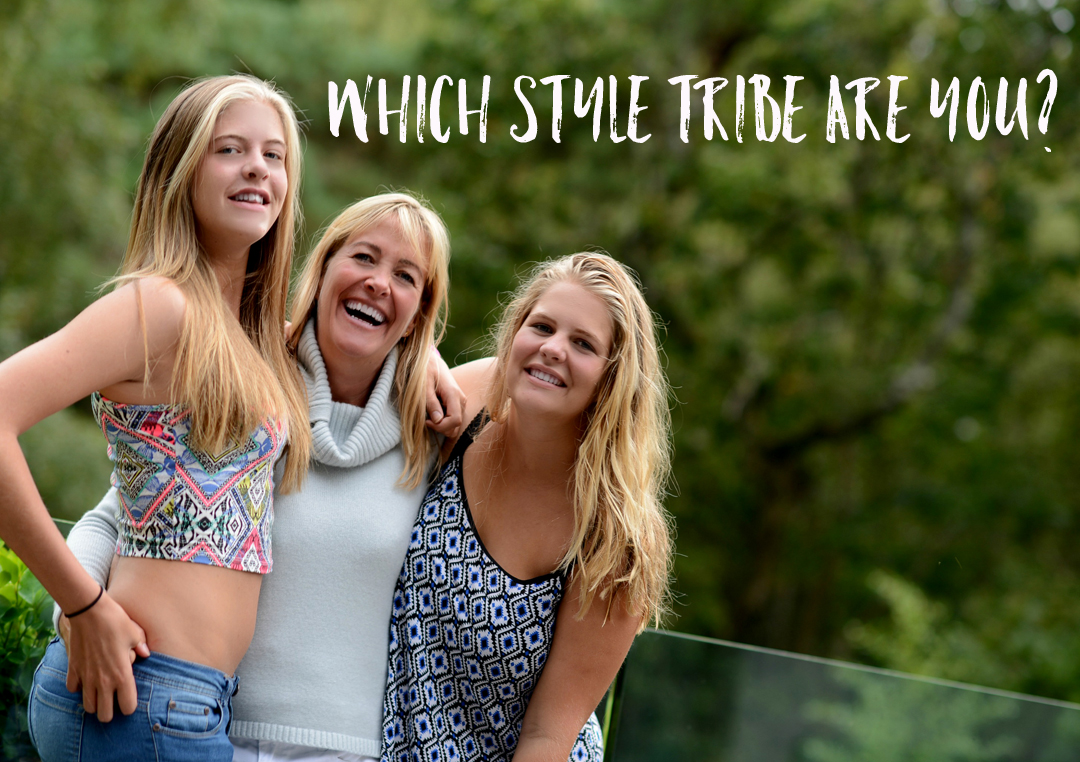 Style Tribe Quiz
Try our Style Tribes quiz to help figure out your Style ID
Get started with our free 5-minute style
tribes quiz - sign up to download