Festive Silver Boots to Swoon Over.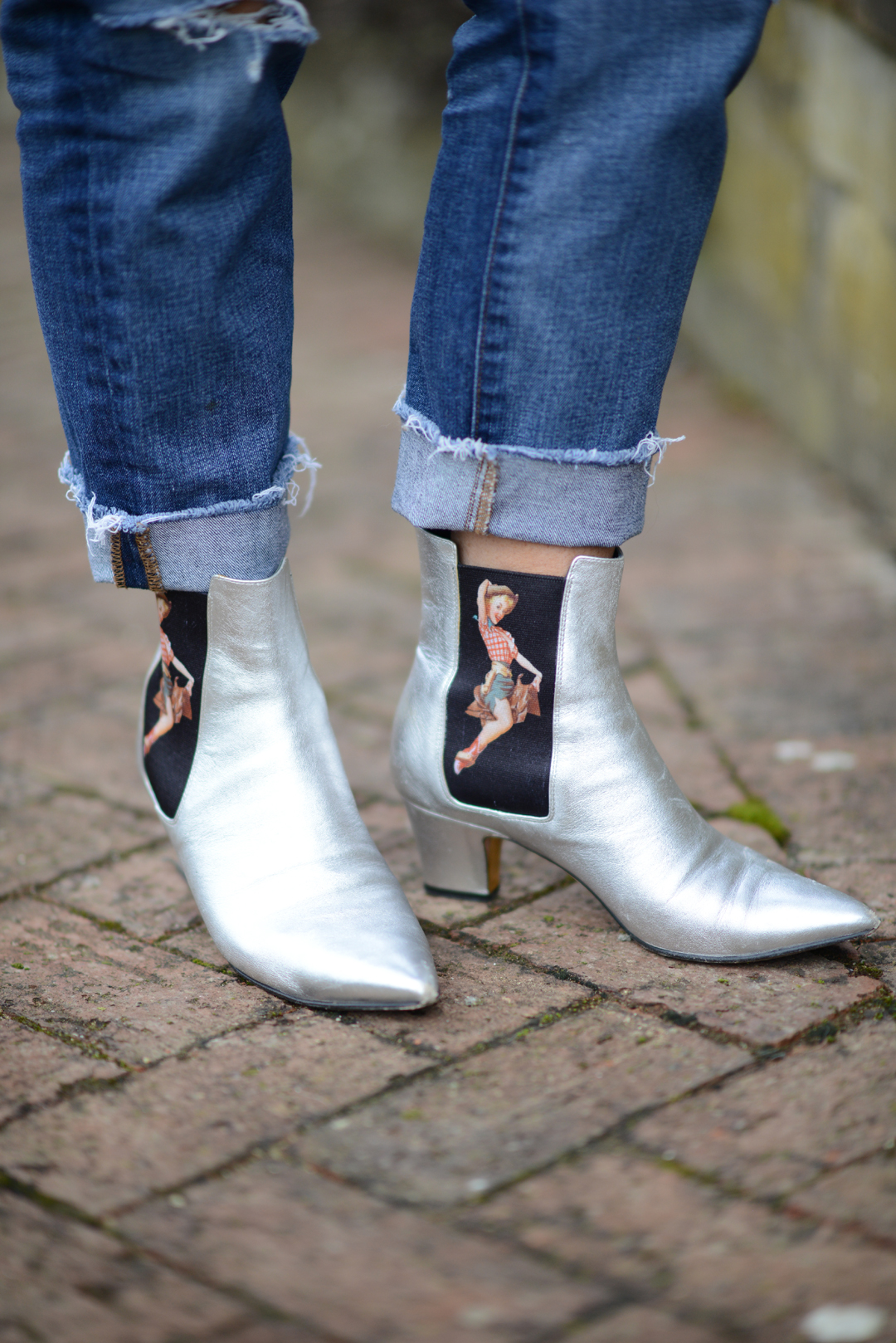 Now that we've landed full on in the Festive season (what with it being two days into December and all), it's time to start thinking about amping up your outfits to be suitably seasonally on point for all that hardcore socialising and schmoozing ahead. For me, Christmas dressing is all about the bling, and one of the best ways to throw a little sparkle into an everyday outfit is to add some shimmer to the shoe department. So, step forward my edit of favourite festive silver boots for this Holiday season.
Click the icons to shop, or see below.
The thing I love about any ankle boot in just about any season is that they are so flipping versatile. Not only do they sort your everyday outfit (in my case see the gajillion jeans and a roll neck knit images on my Instagram which seem to pervade my daily outfit choice), but they can also help you segue a summer maxi into a winter wonder in no time. Check my post here for actual living proof that an ankle boot and a maxi works a treat.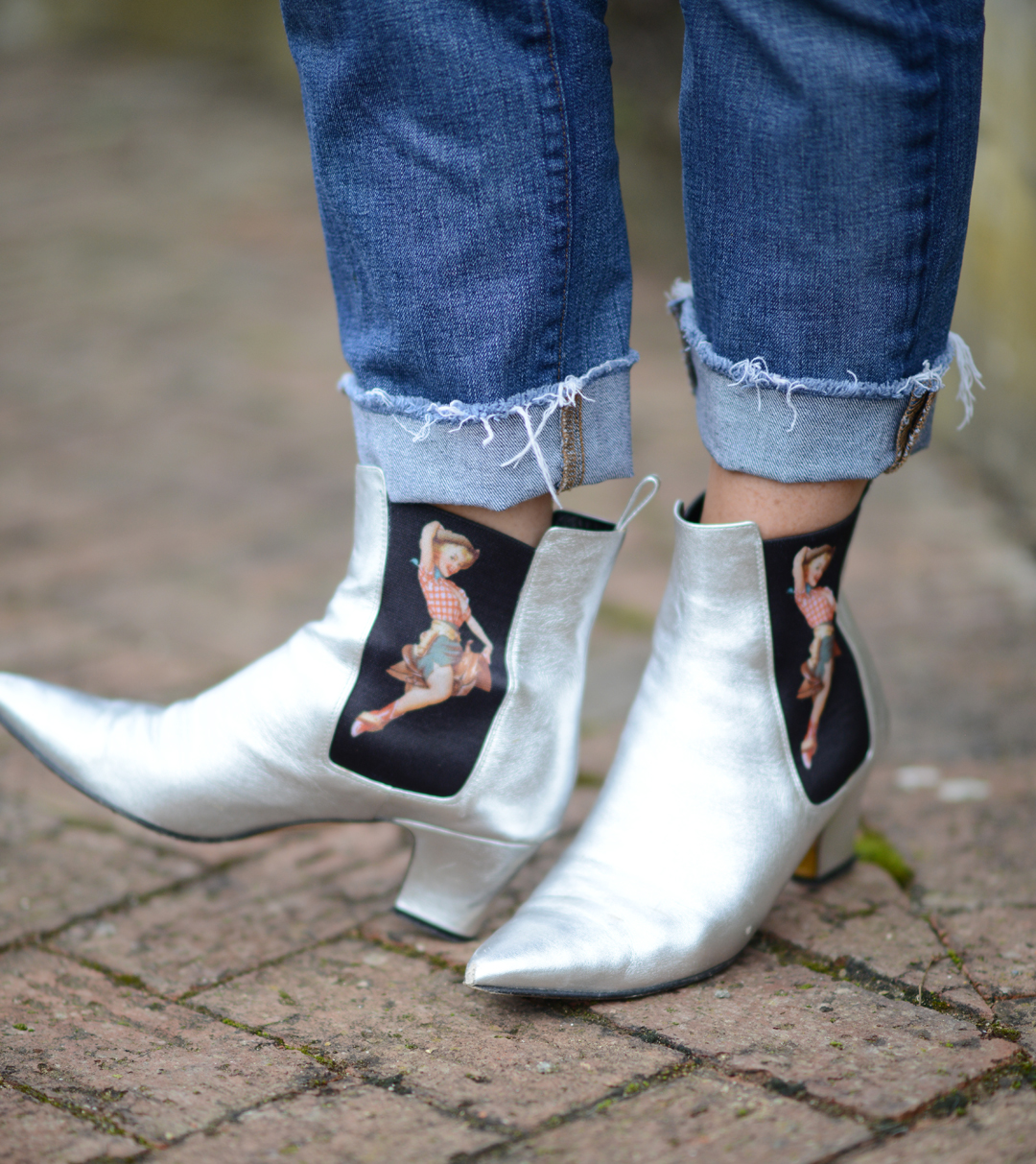 These cuties are by Rupert Sanderson from a few seasons ago. When I chatted with him at a recent press day (while wearing them), he was telling me how tricky it was to get the right stretchy fabric for the cowgirl illustration so that the image wouldn't bleed as the fabric stretched. Amazing what these designers go through to get a cute pair of boots designed. I also found a pair on Vestiaire while writing up this post… you can nab them here if you're quick and the right size…
Tis the season of the silver boots.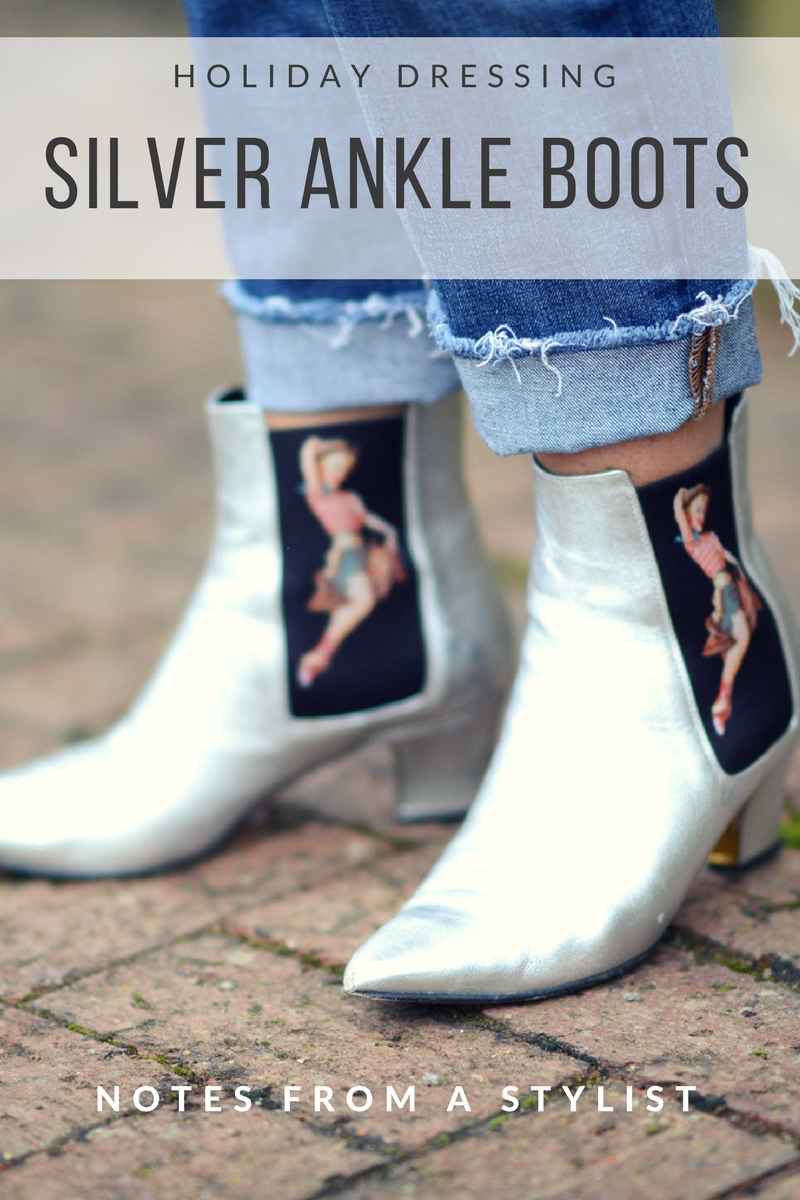 Wait, what, you want more silver boots…? Well, ok then, I did say they were a 'thing' this season, didn't I? Here are a pile more – click the images to shop.

I've added this post to the amazing #SaturdayShareLinkup run by lovely Catherine from Not Dressed as Lamb. Pop over there to discover some other lovely reads this weekend.
(Visited 176 times, 1 visits today)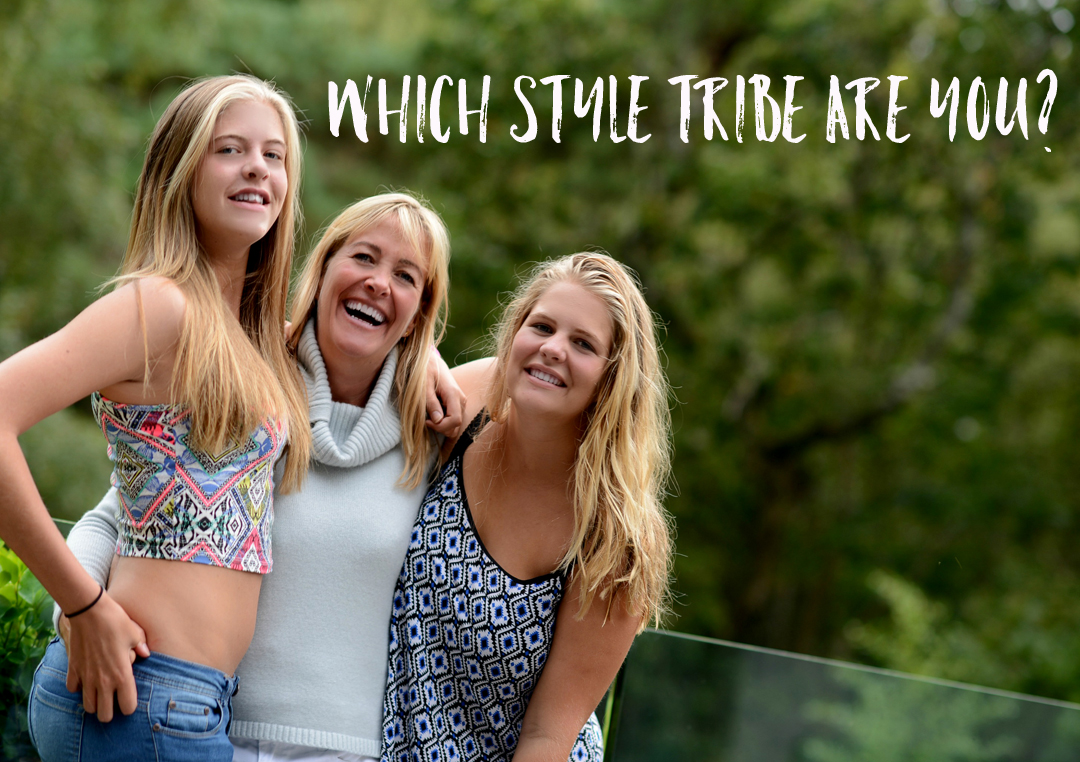 Style Tribe Quiz
Try our Style Tribes quiz to help figure out your Style ID
Get started with our free 5-minute style
tribes quiz - sign up to download