How to layer a blazer for Spring.
AD [Affilliate Links used in this post]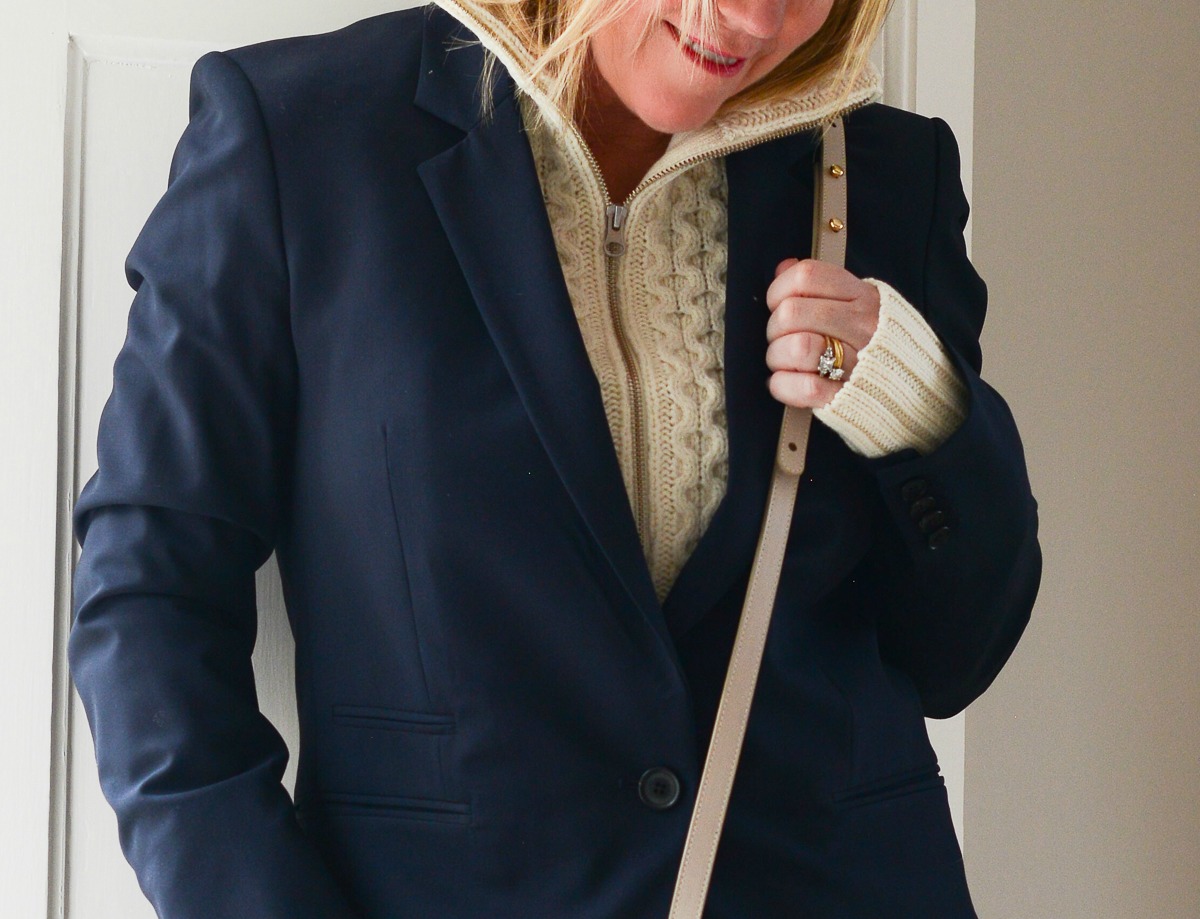 For me, nothing quite signals the onset of Spring (or fake Spring) like breaking out lighter layers from the closet and re-discovering new outfit combinations for the new season. One of my favourite items to use at this time of year has got to be the spring blazer. Its preppy vibe has me dreaming of skipping down Parisienne cobbled streets in search of a crepe and a glass of Rosé as the sun begins to dip in the sky. But judging by our topsy turvy climate it's not all warm weather ahead of us, so I thought I'd bring you a quick post on how to layer a blazer for spring to keep you on track in the style stakes.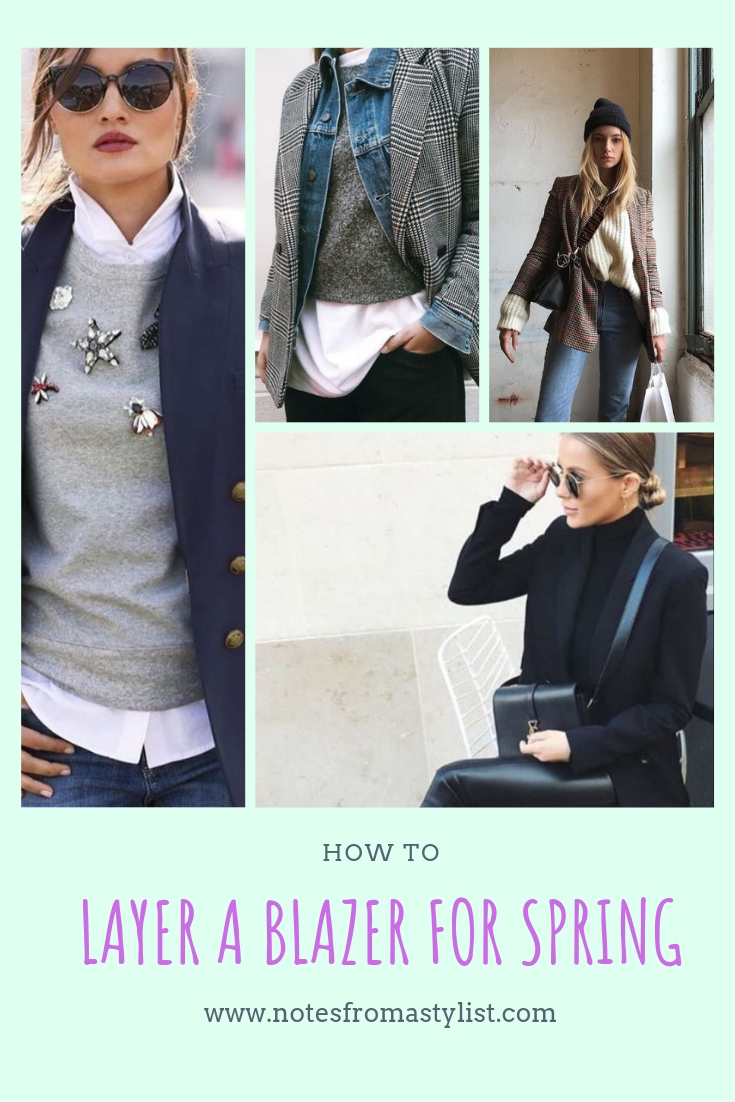 A blazer classically resembles a suit jacket but has more of a casual edge. Traditionally tailored in sombre colours and fabrics, it was once considered formal but can now easily be segued into your everyday. A sharp blazer is a vital tool in your outfit armoury but doesn't have to be a dull conservative choice, with a couple of easy tips you can style yours up in no time. If you're anything like me, you will probably have a few old blazers loitering in the back of your closet which you can layer up right away.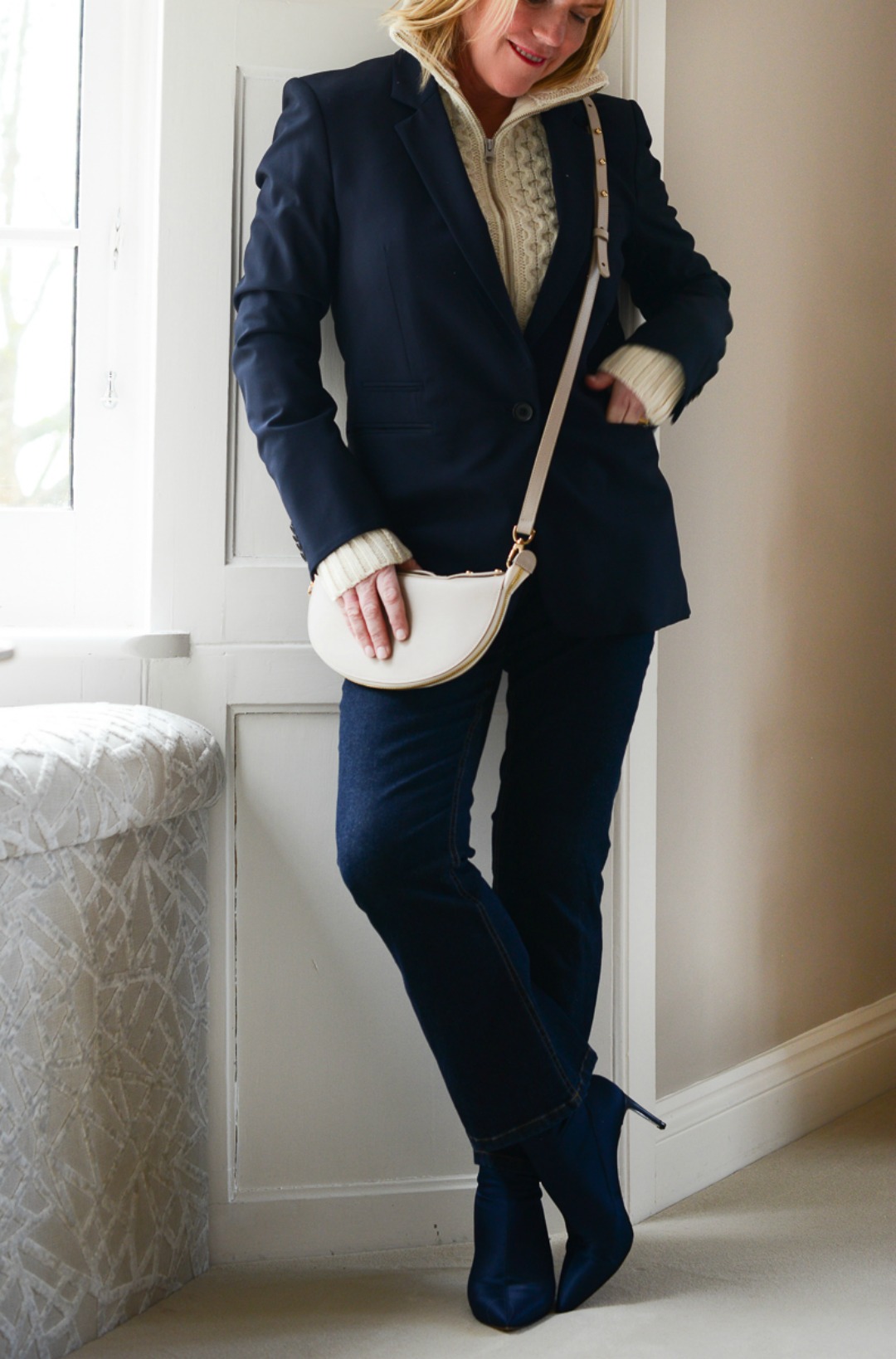 Veronica Beard blazer, Aran dickey, Massimo Dutti jeans (similar here) Massimo Dutti sock boots (similar here), Pannyy bag.
For a chilly but crisp spring day, I like to layer a blazer with a knit or a hoodie and pair with jeans. A thinner cashmere knit works best so as not to bulk up your sleeves and shoulders, but I also like to cheat and wear this Veronica Beard blazer which has built-in layering pieces that you can switch around depending on the season or your mood. With a few cleverly placed buttons this Aran knit can be swapped for a sweatshirt hoodie or even a stripe Breton cardi. Find out more on a previous post here.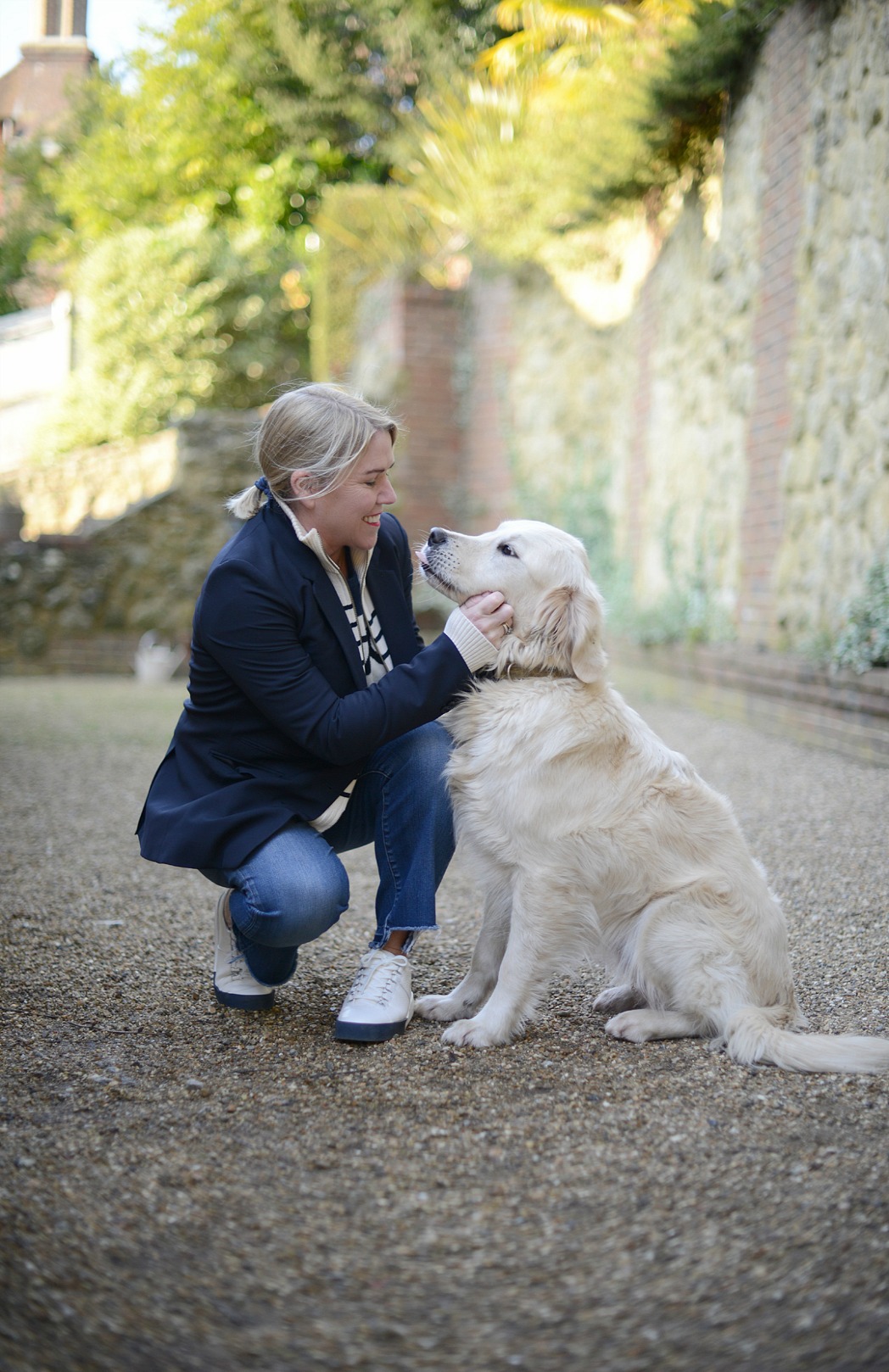 For a more girly vibe, remember those maxi and midi dresses and skirts we all loved last summer with a leather or denim jacket slung over our shoulders? Well, this time around simply add your spring blazer. To be bang on trend pair your blazer with super on trend satin slips, flouncy chiffon pleated skirts or floral maxis. Add cowboy boots for the cooler weather and switch up to sneakers and sandals once the summer warmth kicks in. If you have a neat waistline add a belt to cinch the waist in for a pleasing silhouette, or if like me your muffin-top is not game for being squished or compacted, then simply wear your blazer loose with a little sleeve rolling which gives the impression to an onlooker that you actually have a waistline – huzzah!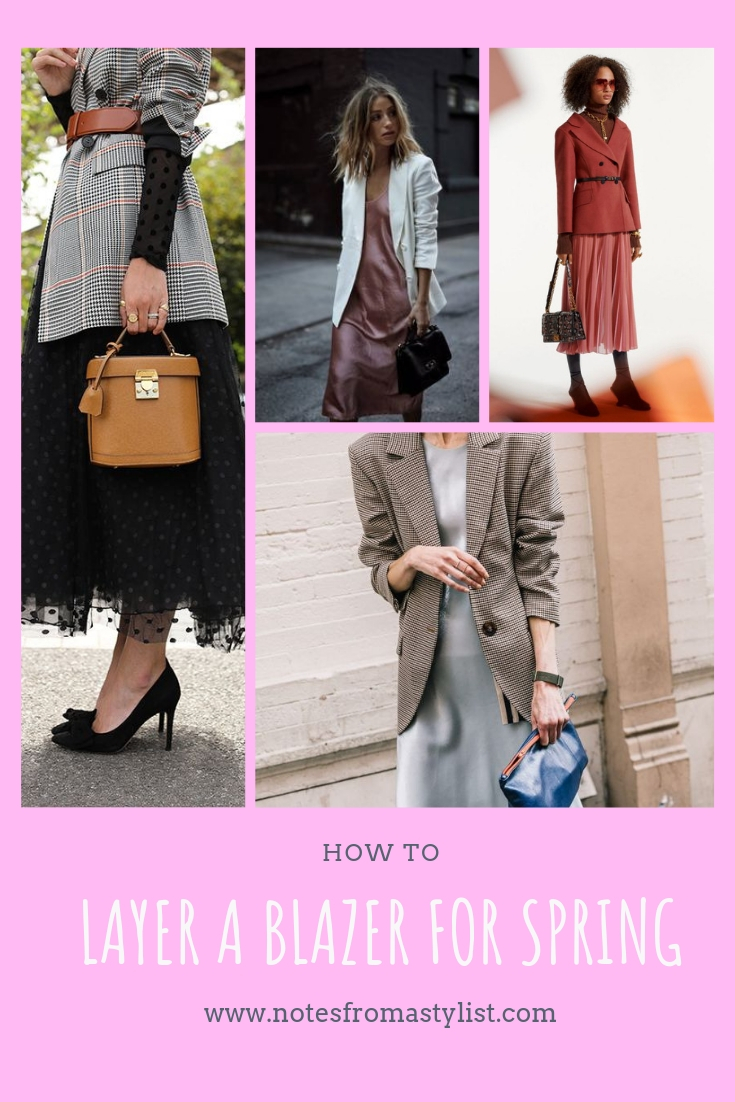 Finally when we've got over fake Spring, had another deluge of snow and rain storms and real Spring kicks in you can pair your blazer with a slogan tee for a bang-on-trend look. Remember your blazer can be anything from a classic neutral right through to a heritage check or a splash of new season colour. Opt for single-breasted if you are petite, have a bit of a midriff or big boobs as these provide a leaner silhouette. Or pile into a double-breasted one if you have more of an hourglass shape and not much in the boob department as these tend to accentuate curves.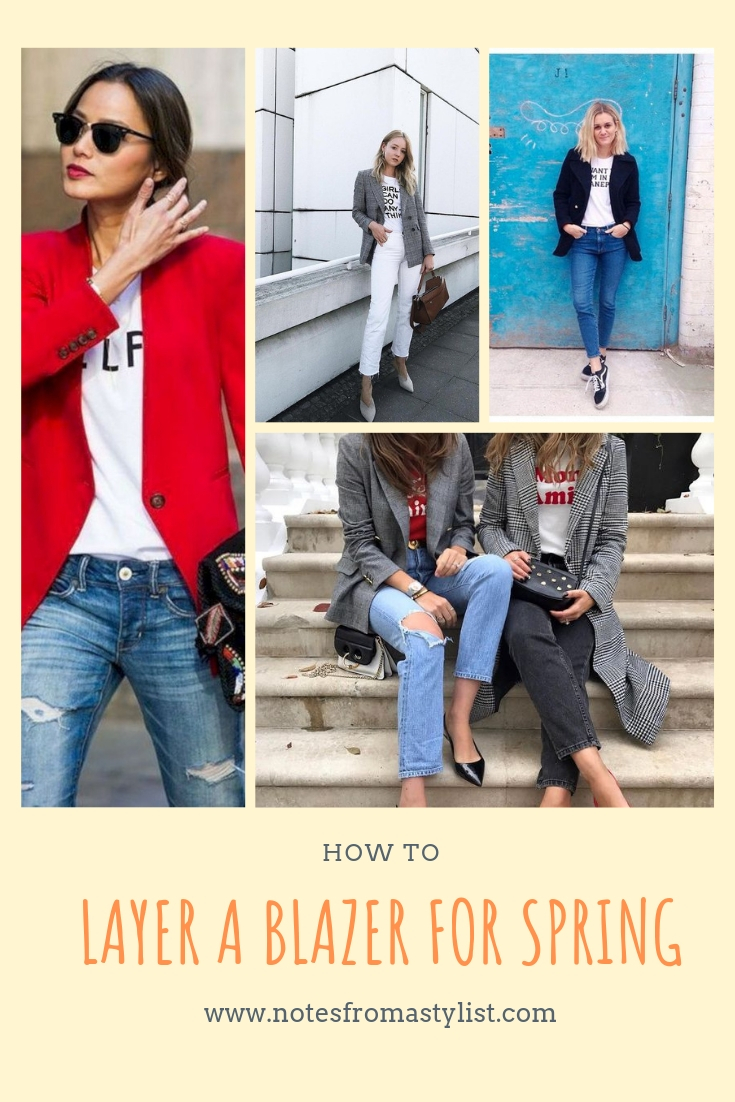 If you're not sure quite what your body shape might be, pop over to our Start Here page for some tips on figuring it out. Then for more trend advice for SS19 take a peek at our post on new season trends which is brand spanking new.
Layer a blazer for Spring… where to shop.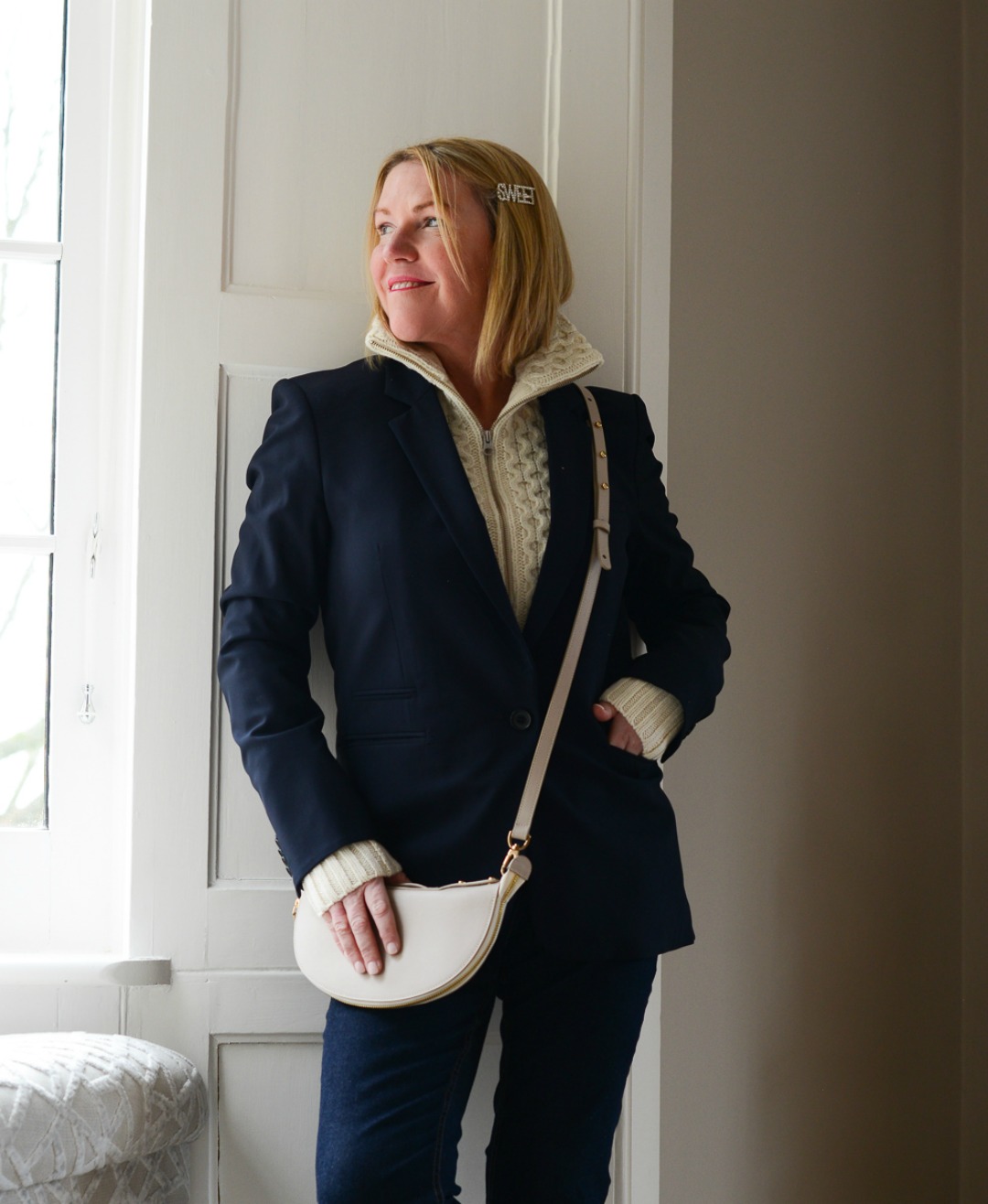 So, if you haven't found a blazer loitering in the back of your cupboard and are in the market for a new one, here's my edit of some great ones out there right now. It's definitely an investment piece so worth spending a bit more on one, but then will give you tons of payback in terms of cost per wear over the years. #AffiliateLinks used.

(Visited 590 times, 1 visits today)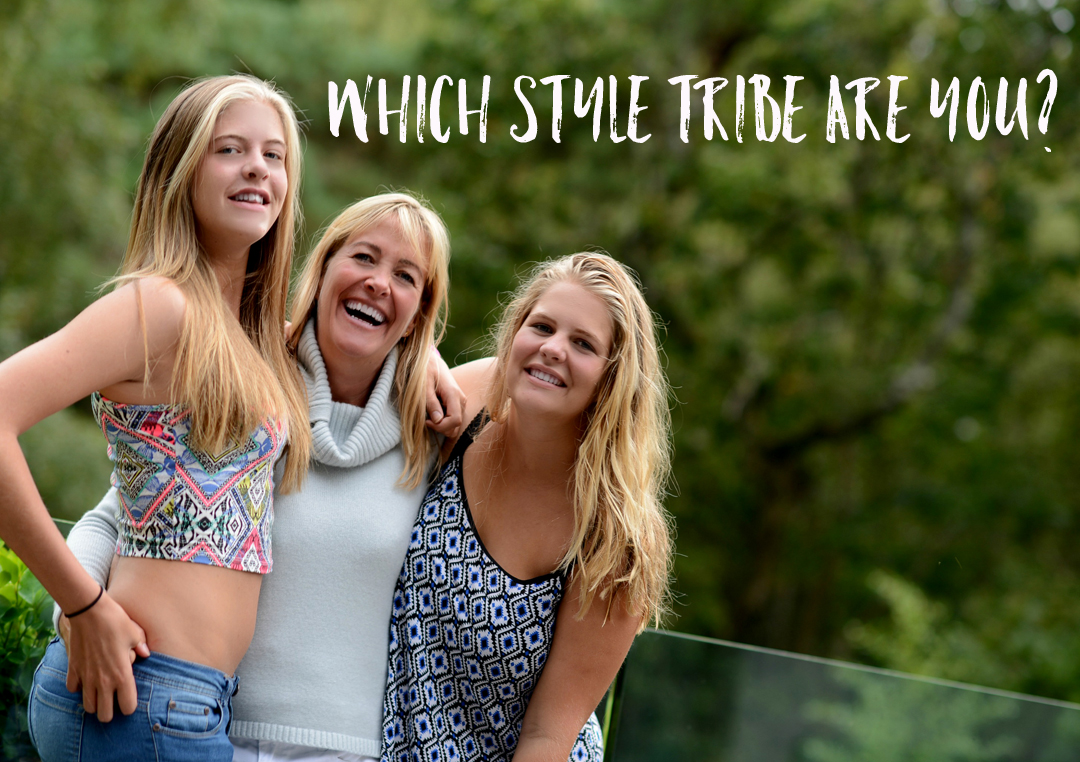 Style Tribes Quiz
Try our Style Tribes quiz to help figure out your Style ID
Get started with our free 5-minute style
tribes quiz - sign up to download