Mod Fam Food… christmas treats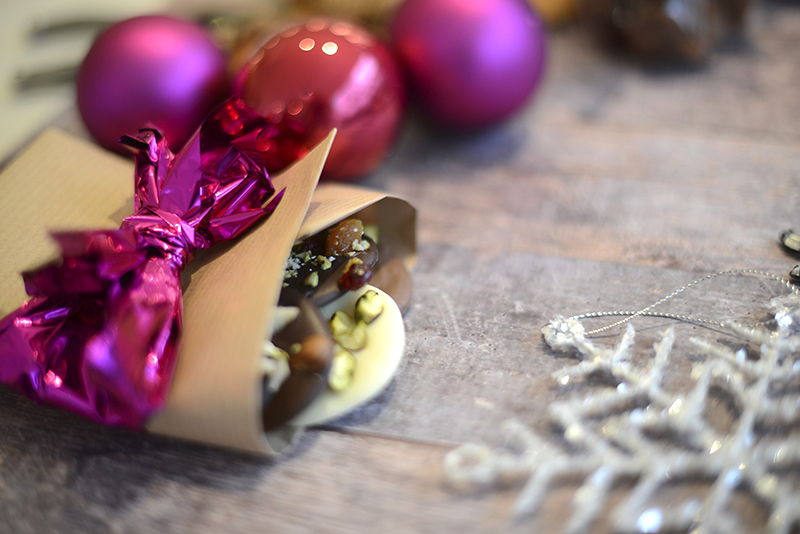 I know Christmas should be all about the turkey-fest, but here at Mod Fam Food we also love a good sweet treat at any given time of a yuletide foodie blow out. So here are a few chocolate recipes which are perfect to pick at throughout the festive season, and can be easily packaged to allow you to gift to friends and family.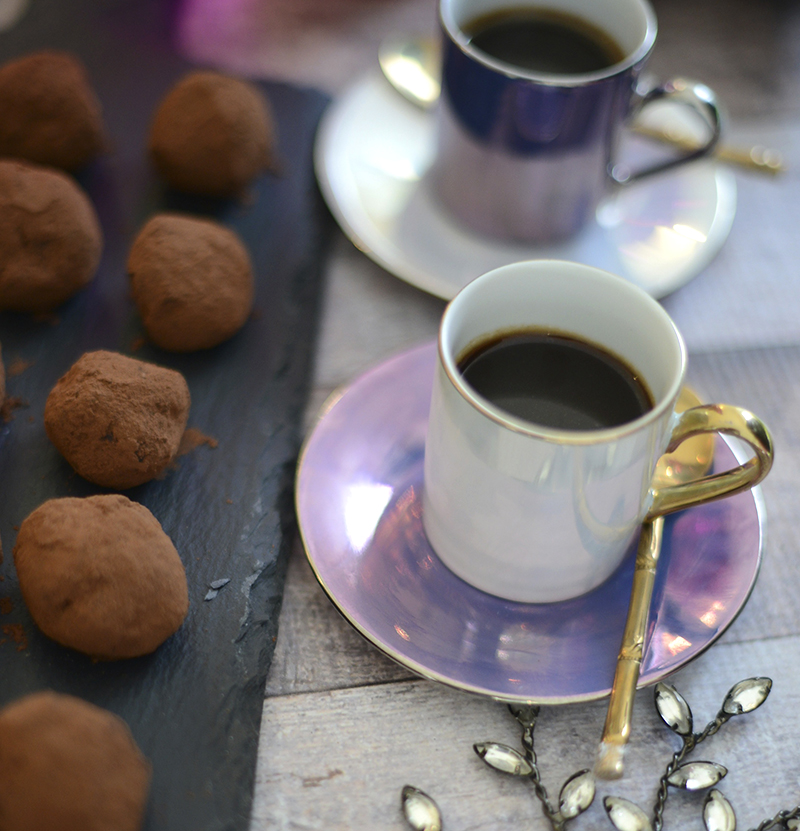 LSA polka cup & saucers, John Lewis slate runner.
As the kids are all on their Christmas break, we took the opportunity of getting some very keen smaller hands in on the creative process…
Festive Florentines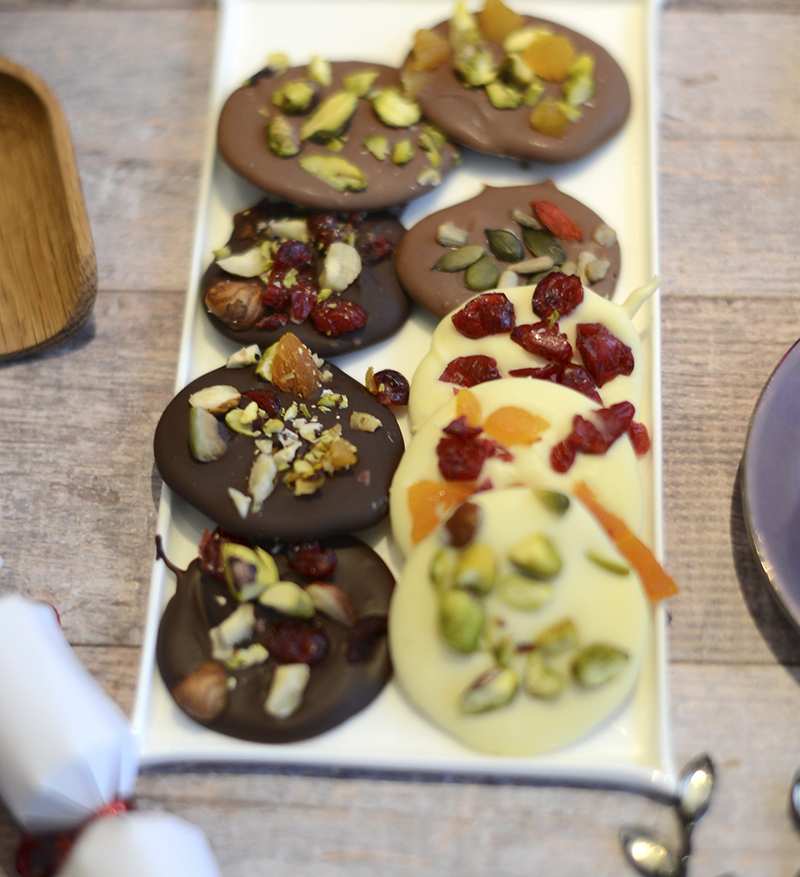 You will need…
225g 60% dark chocolate
225g milk chocolate
225g white chocolate
200g dried mixed fruit and nuts…cranberries, figs, apricots, walnuts, pistachios, walnuts, seeds…
Makes about 50-60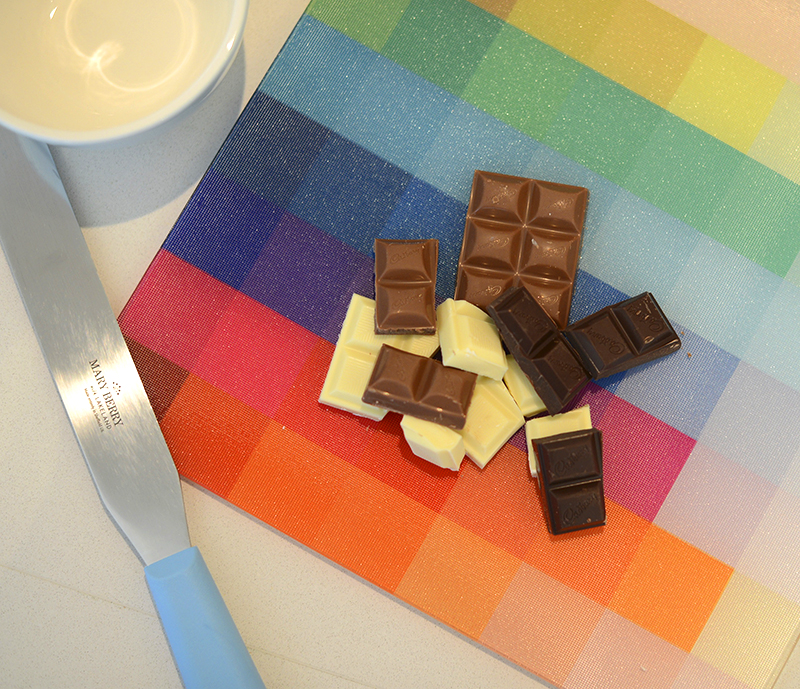 Here's what to do…
Chop each type of chocolate and place separate heat proof bowls over saucepans of boiling water. Turn up the heat and stir until melted.
Place a tsp of each mixture on a baking sheet and sprinkle with the topping of your choice.
Put in fridge for an hour to set.
Package festively to create the perfect gift for the chocolate lover, or serve with coffee after a Christmas meal.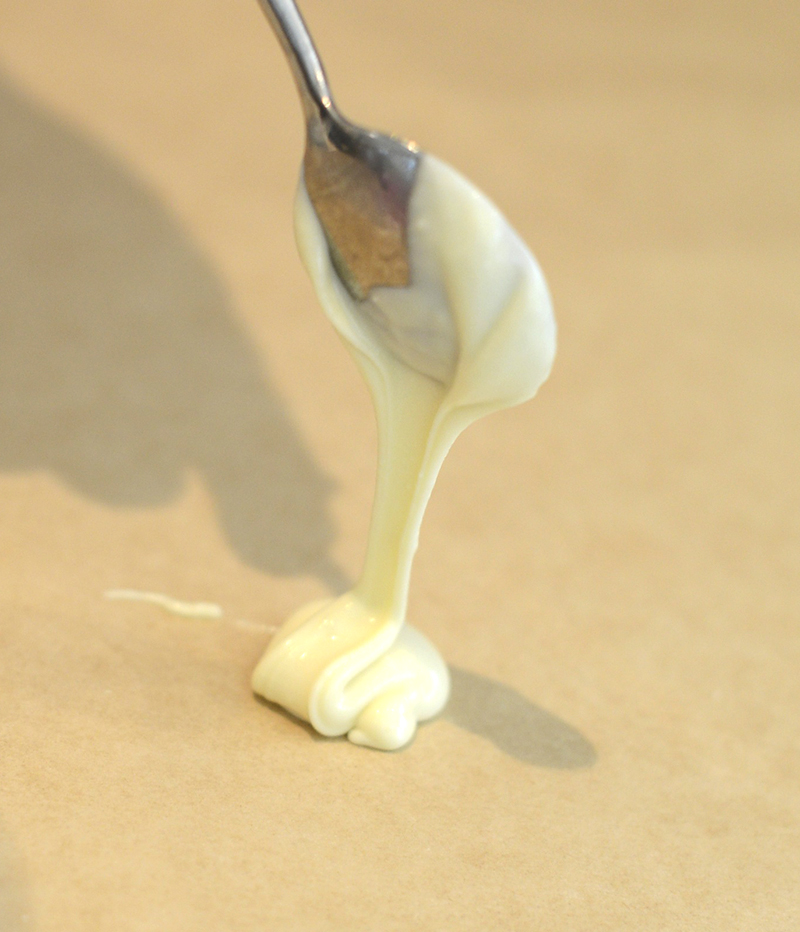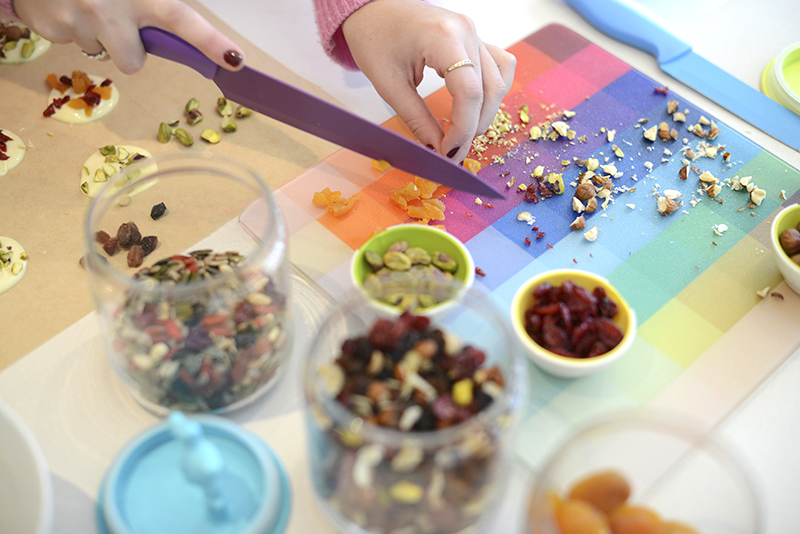 Alessi Gianni jars, Crate and Barrel mini pinch & pour prep bowls, Joseph Joseph chopping board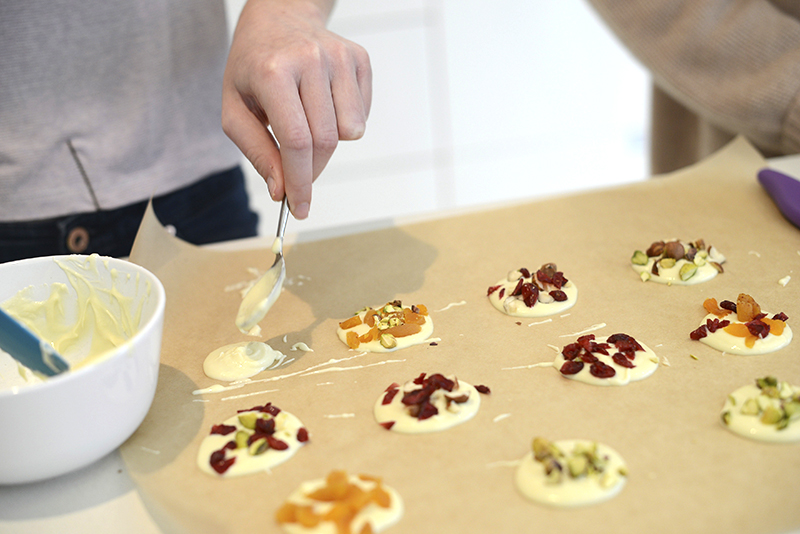 Tips…
Flavoured chocolates can be used as an alternative…ginger, cherry, orange…
I would keep them refrigerated until ready to eat, even when packaged.
Waitrose offer ready made berry and nut mixtures to sprinkle…
Chocolate Truffles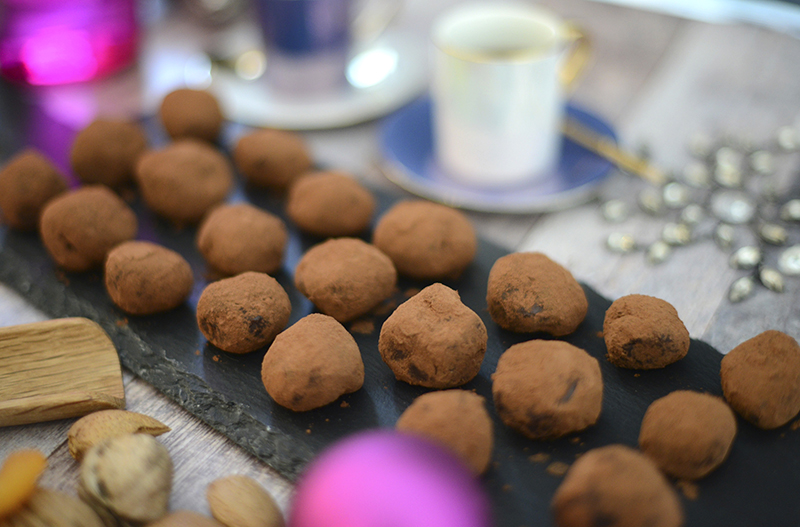 You will need…
200g 60% dark chocolate, broken into small pieces
200ml double cream
50g unsalted butter
50g cocoa powder for covering
1 tbs of your favourite tipple…. brandy, rum, liquors
Makes about 25 to 30
Here's what to do… 
Put the chocolate pieces in a heat proof bowl.
Pour the cream into a saucepan and bring to the boil.
Pour the cream over the chocolate and stir until the chocolate has melted. Leave for a few minutes to cool, add the unsalted butter and stir until the butter has melted. Finally stir in the flavouring of your choice.
Pour into a container, cover with cling film and leave to set in fridge for 3 hours.
When set scoop out about a tsp of mixture and roll into a ball. Lightly dust with cocoa powder.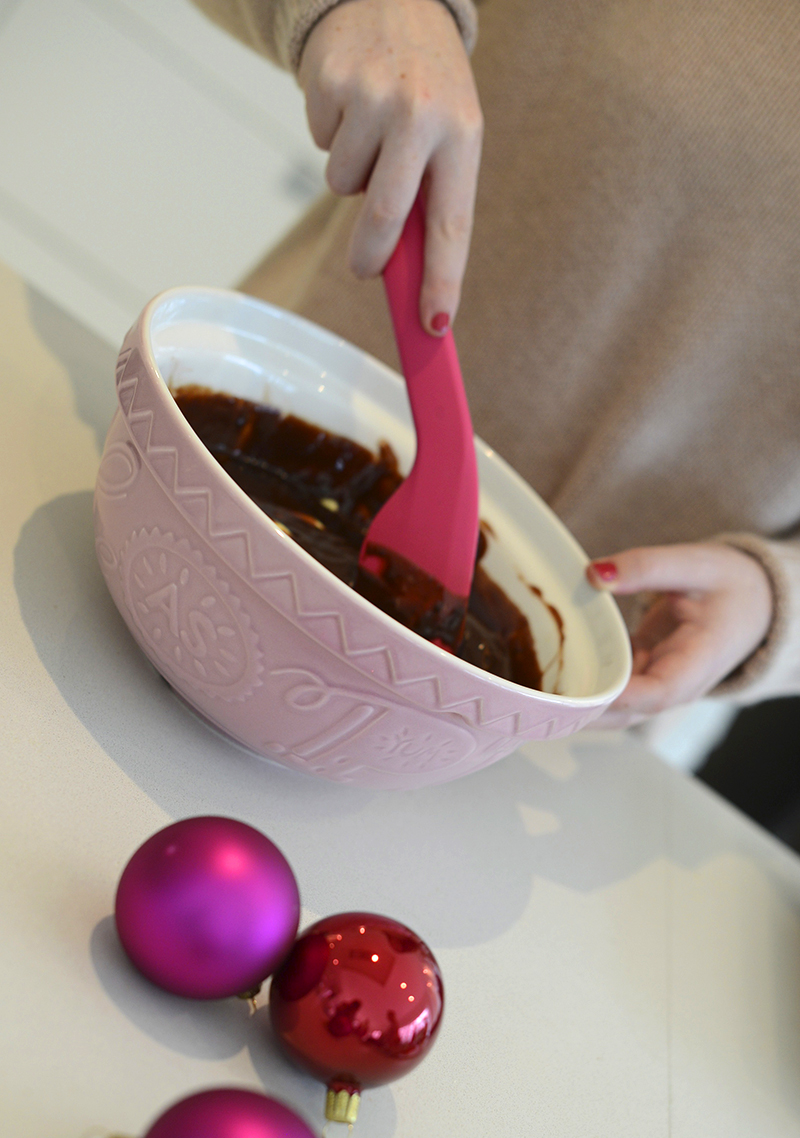 Joseph Joseph Lakeland spatula, Mason Cash mixing bowl, Millie wears All Saints sweater.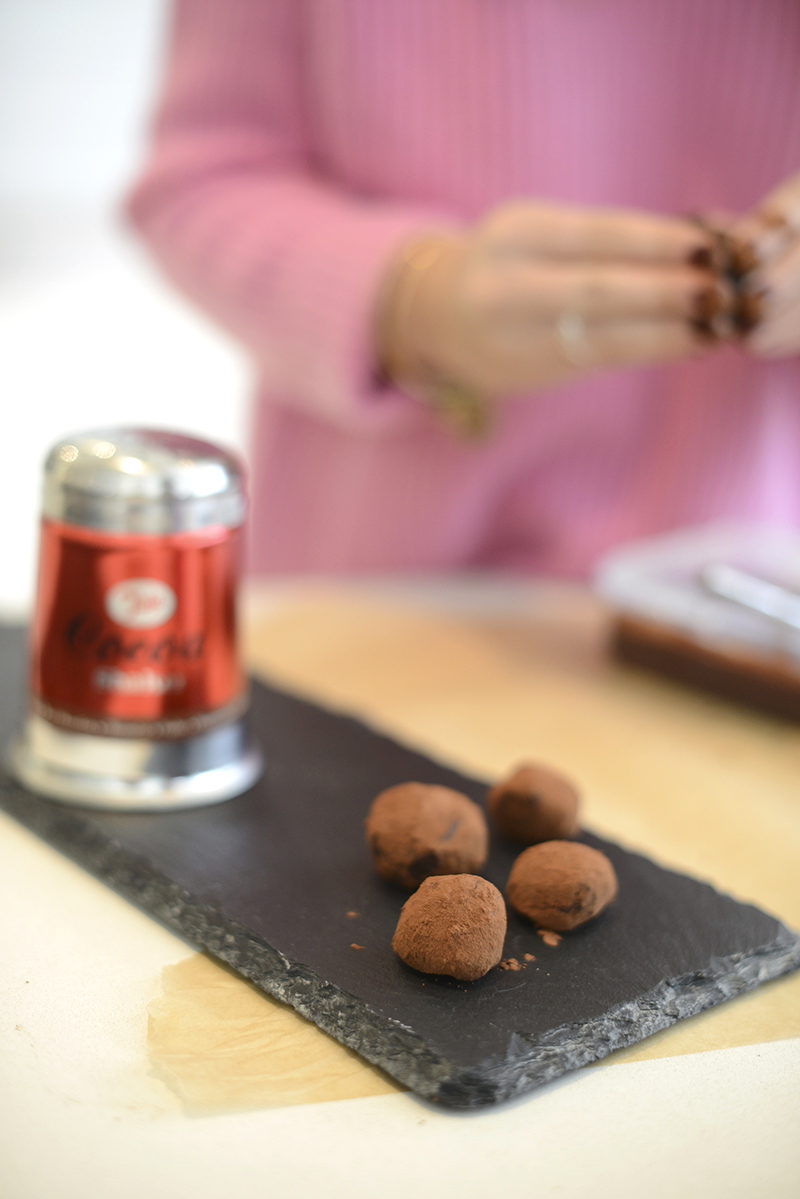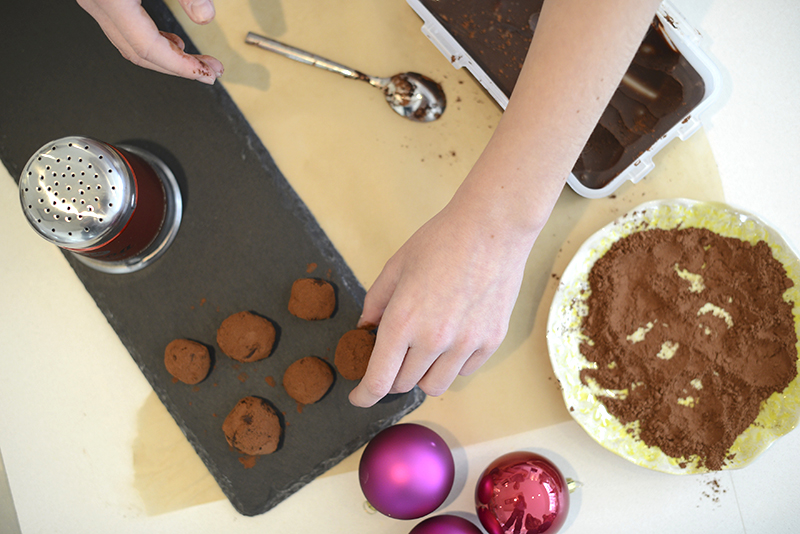 Tips…
To speed up the setting process…put in freezer for about an hour and then return to fridge until ready to scoop.
Keep in fridge until ready to serve or package.
Can be stored in fridge for up to a week.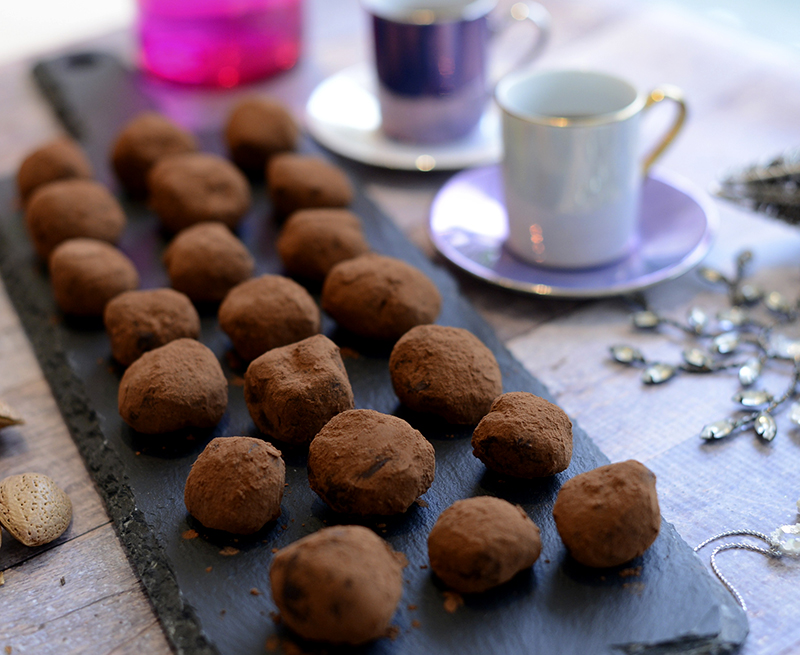 For the packaging we played around with simple brown paper and metallic fluro ribbon…but if crafting is your cup of tea, you can knock yourself out with cute ways to display these yum treats for gifting. Pinterest always has oodles of great ideas for gift wrapping – you can also check out our Pinterest boards for last minute gift guides right here. Or peek at yesterdays post from Topshop.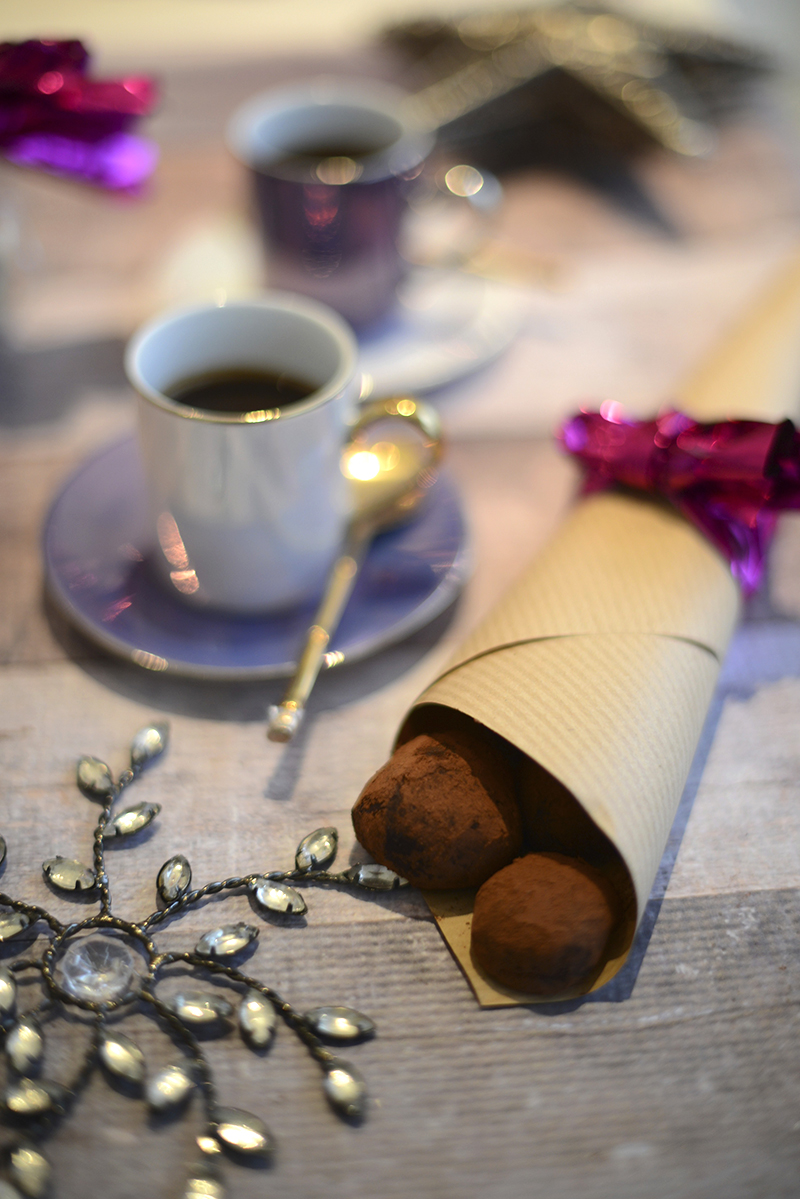 So crank up the Michael Bublé Christmas album (which we've had playing on a loop since December 1st) Have a go at the treats above, and don't forget to rope in your family or flat mates as it's a fun Chrimbo prep recipe to do.
Have a great Christmas and tune in post turkey season for some more simple and stylish recipes for the New Year.

(Visited 21 times, 1 visits today)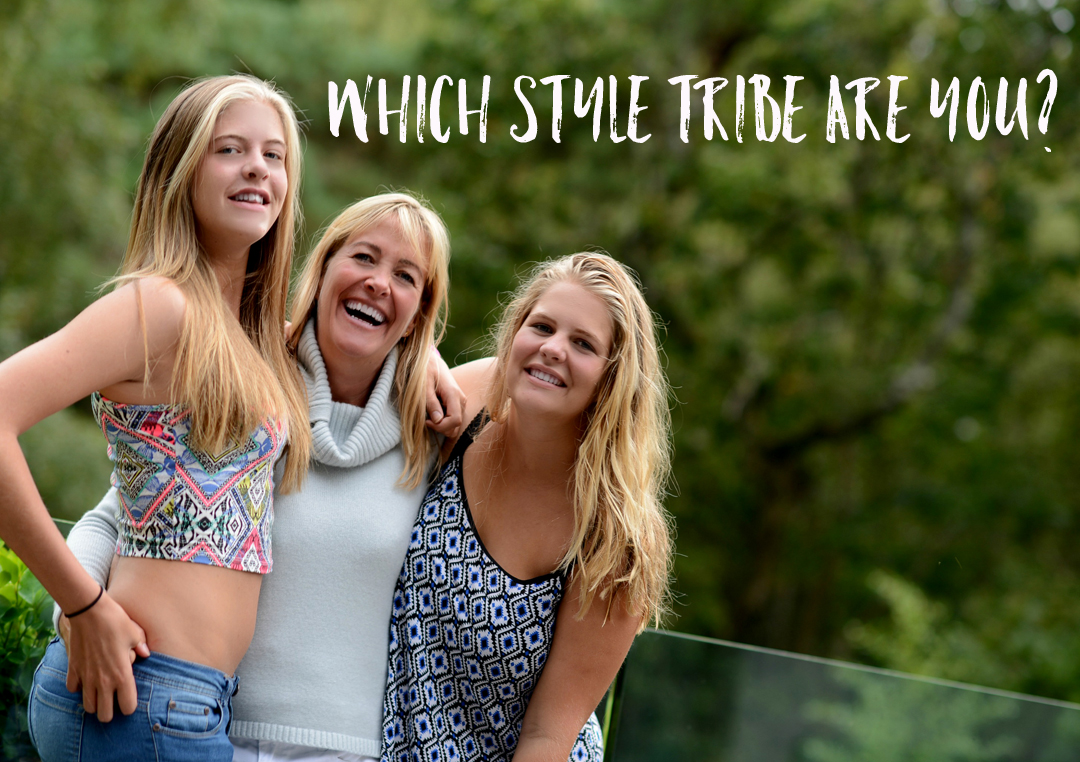 Style Tribe Quiz
Try our Style Tribes quiz to help figure out your Style ID
Get started with our free 5-minute style
tribes quiz - sign up to download