Mussel & white wine penne recipe.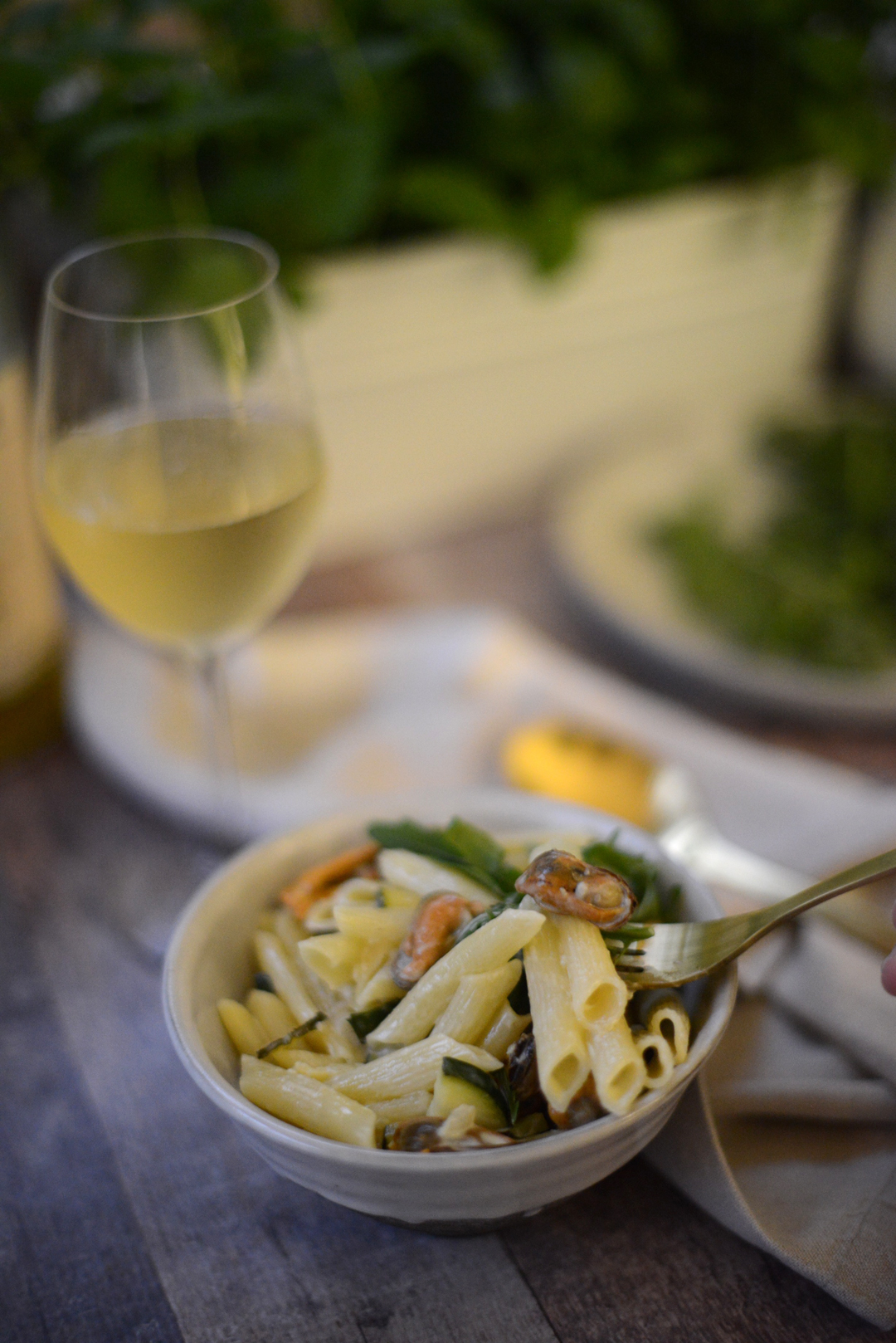 As well as the inevitable onset of darker nights due to the clocks changing this weekend, this time of year also heralds the start of mussel season. I'm always a fan of a moules dish so when I spotted this Ruby & Kind mussel and white wine penne recipe, I figured it would be a family fave from the start.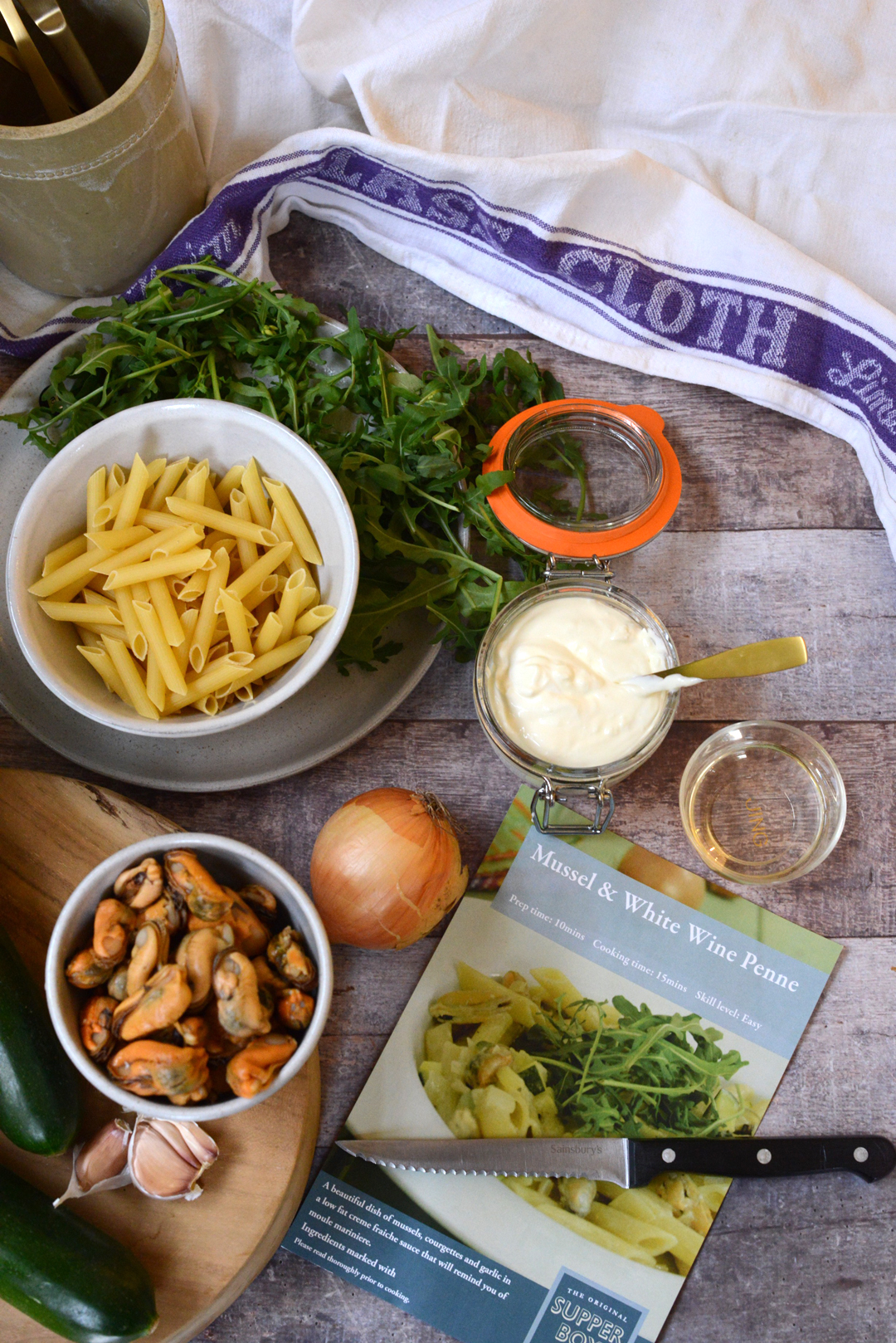 You will need…
150g cooked shelled mussels
250g penne pasta
1 small onion
2 garlic cloves
170g creme fraiche
20ml white wine
30g rocket
2 small courgettes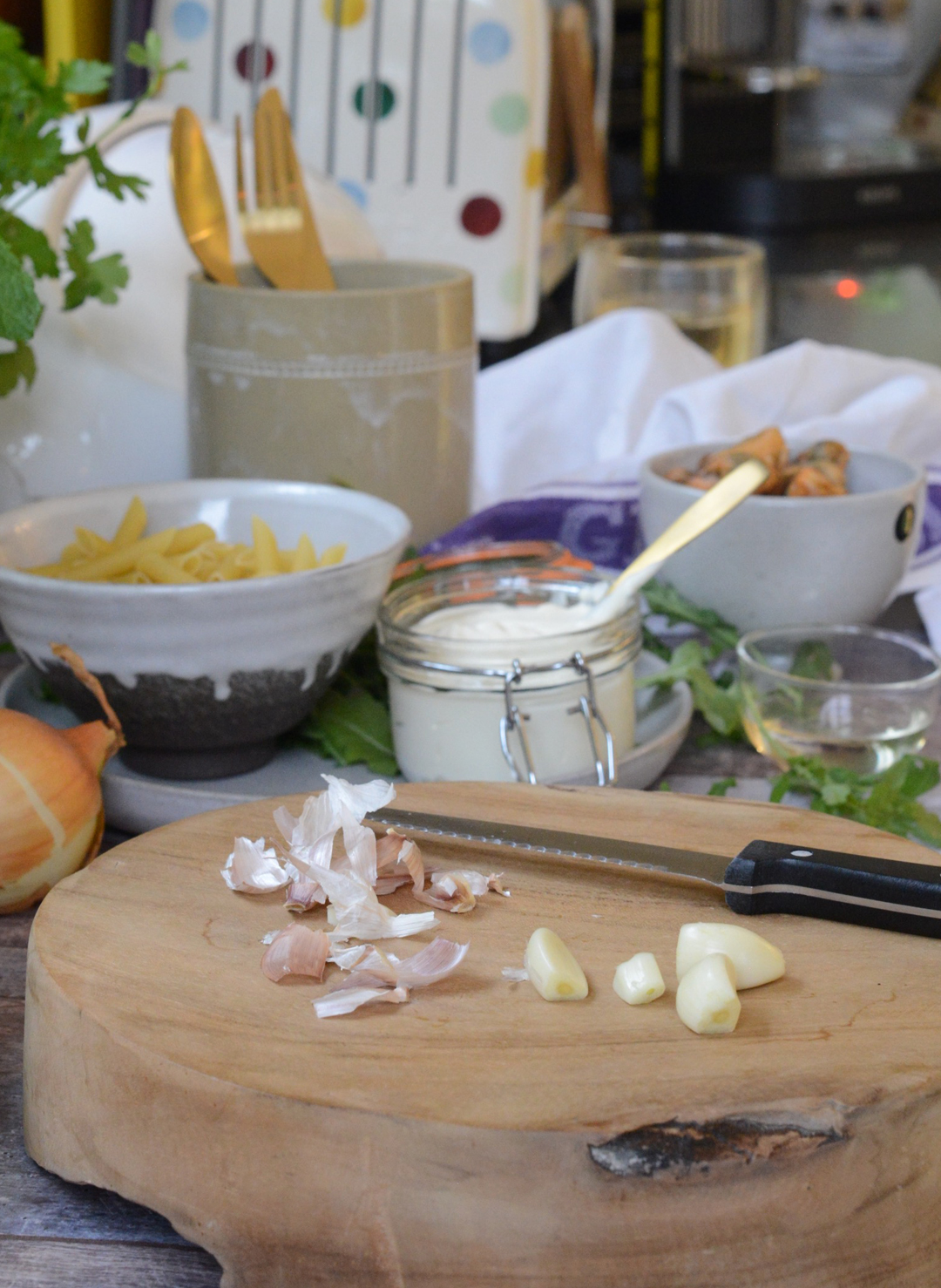 Chopping board from & Hobbs.
Here's what to do…
1.Bring a pan of salted water to the boil, add the pasta and cook for 8 minutes stirring occasionally. Drain and set aside until required.
2.Peel and finely chop the onion and garlic
3.Add the onion and garlic to a pan with a good glug of olive oil before cooking over a moderate heat for a few minutes.
4. Dice the courgette into small dice and add to the pan cooking for a further 2 minutes
5. Add the white wine and cook for 3 minutes, allowing the white wine to reduce.
6. Add the creme fraiche and cook on a moderate heat for 4-5 minutes stirring occasionally.
7. Add the mussels and pasta and cook for a minute before dividing into bowls. Top with a handful of rocket and serve.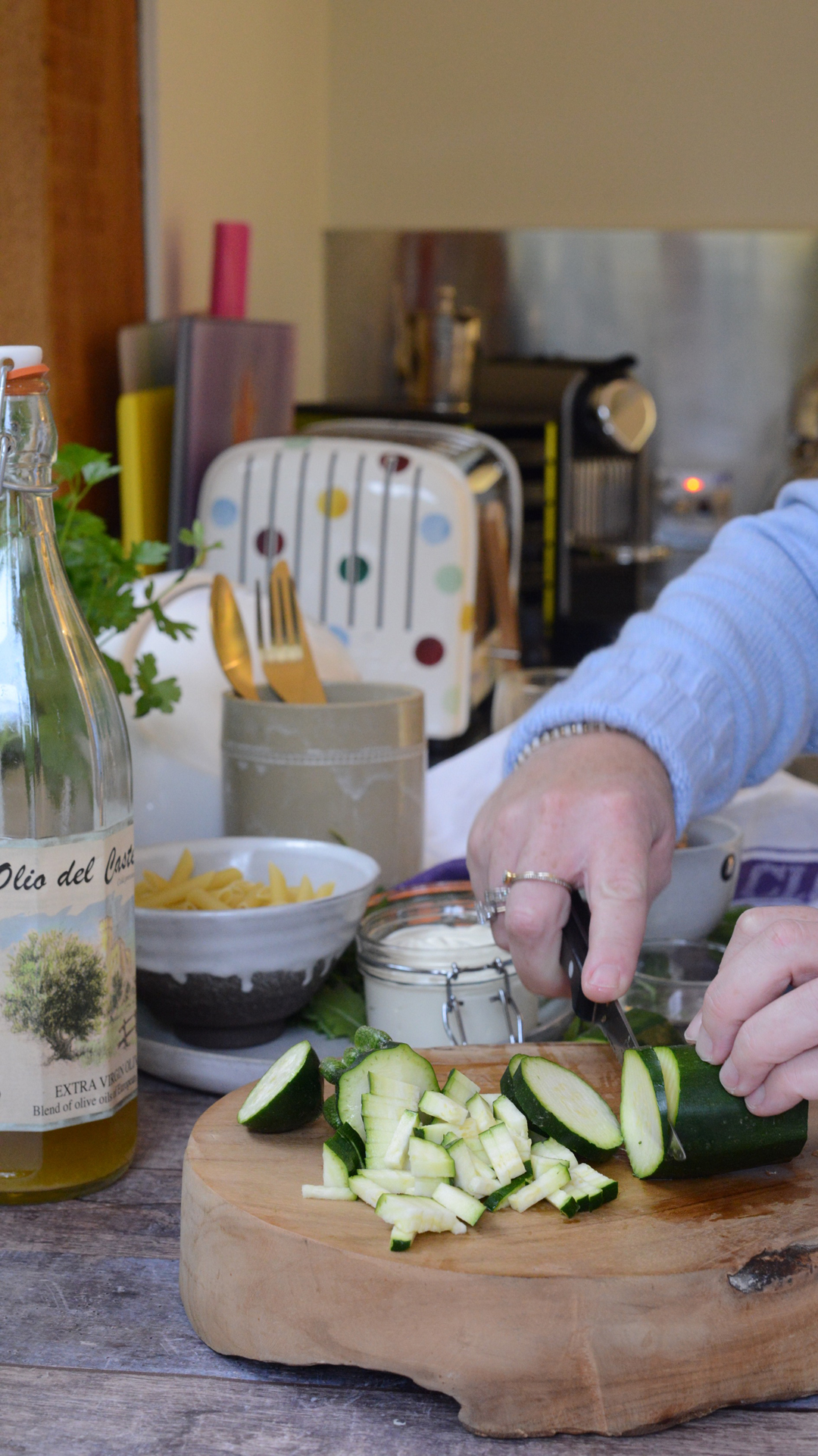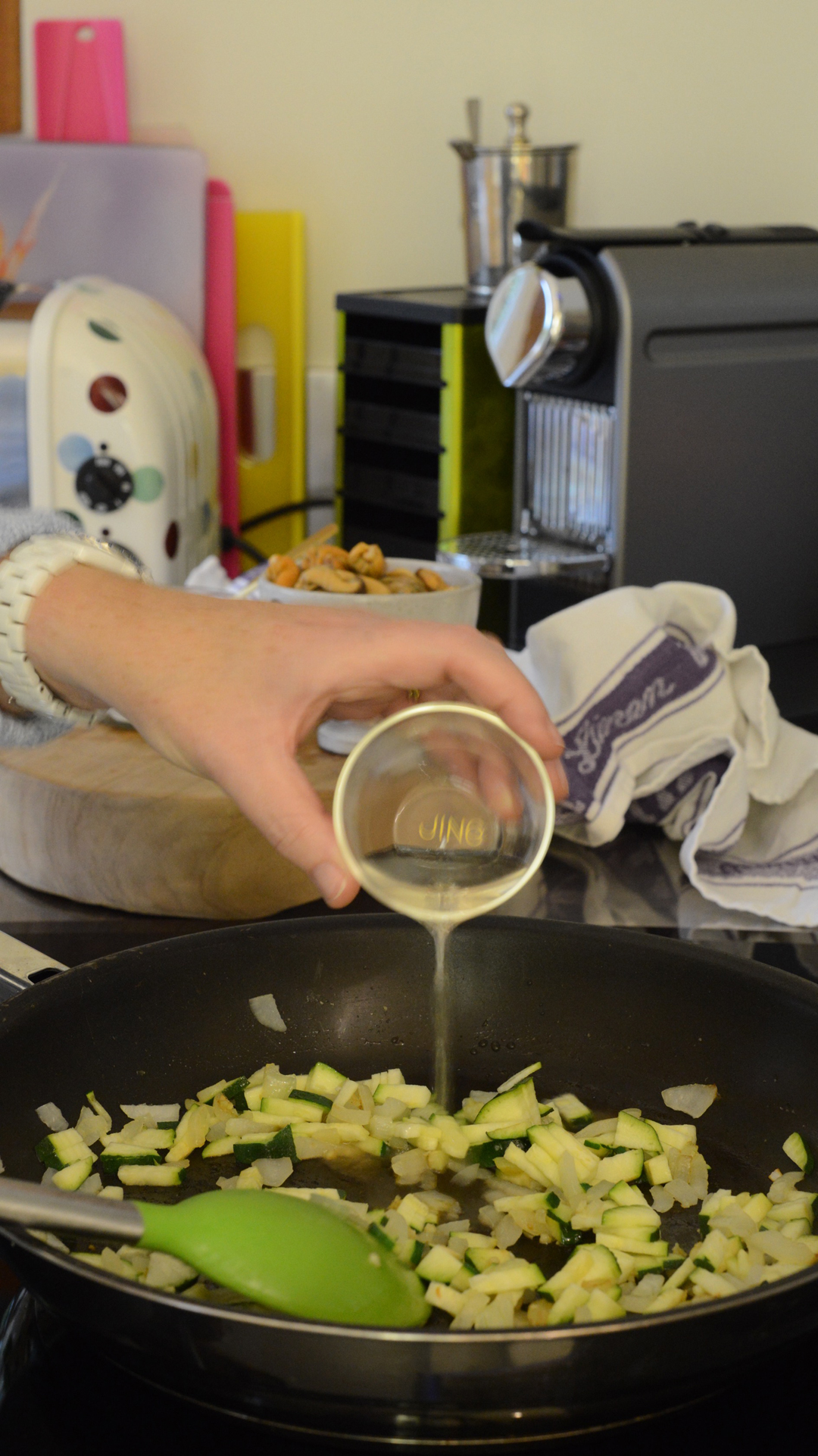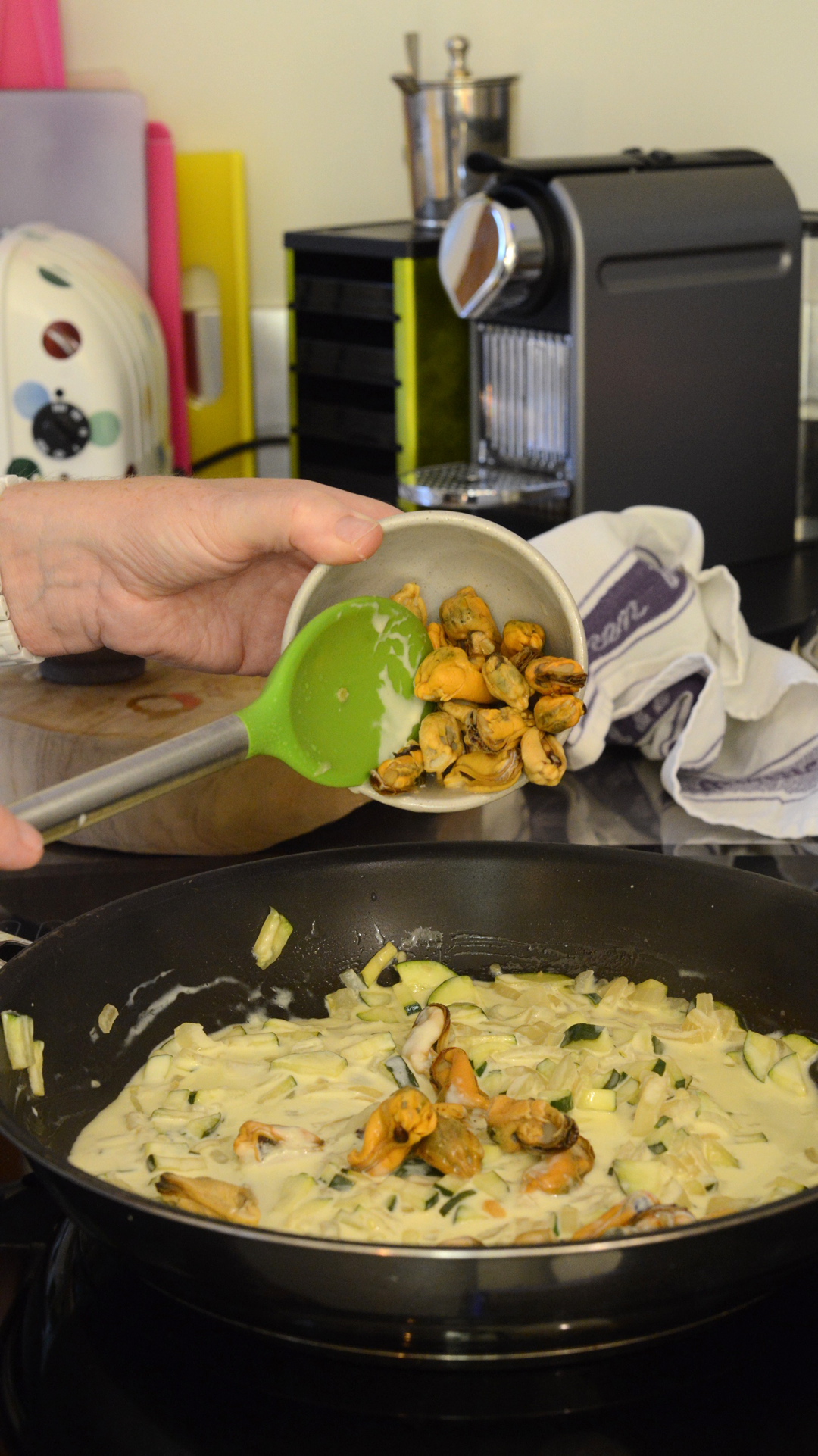 Tip: No need to add olive oil to the water when cooking the pasta, it's the bubbles in the water that will stop it sticking together.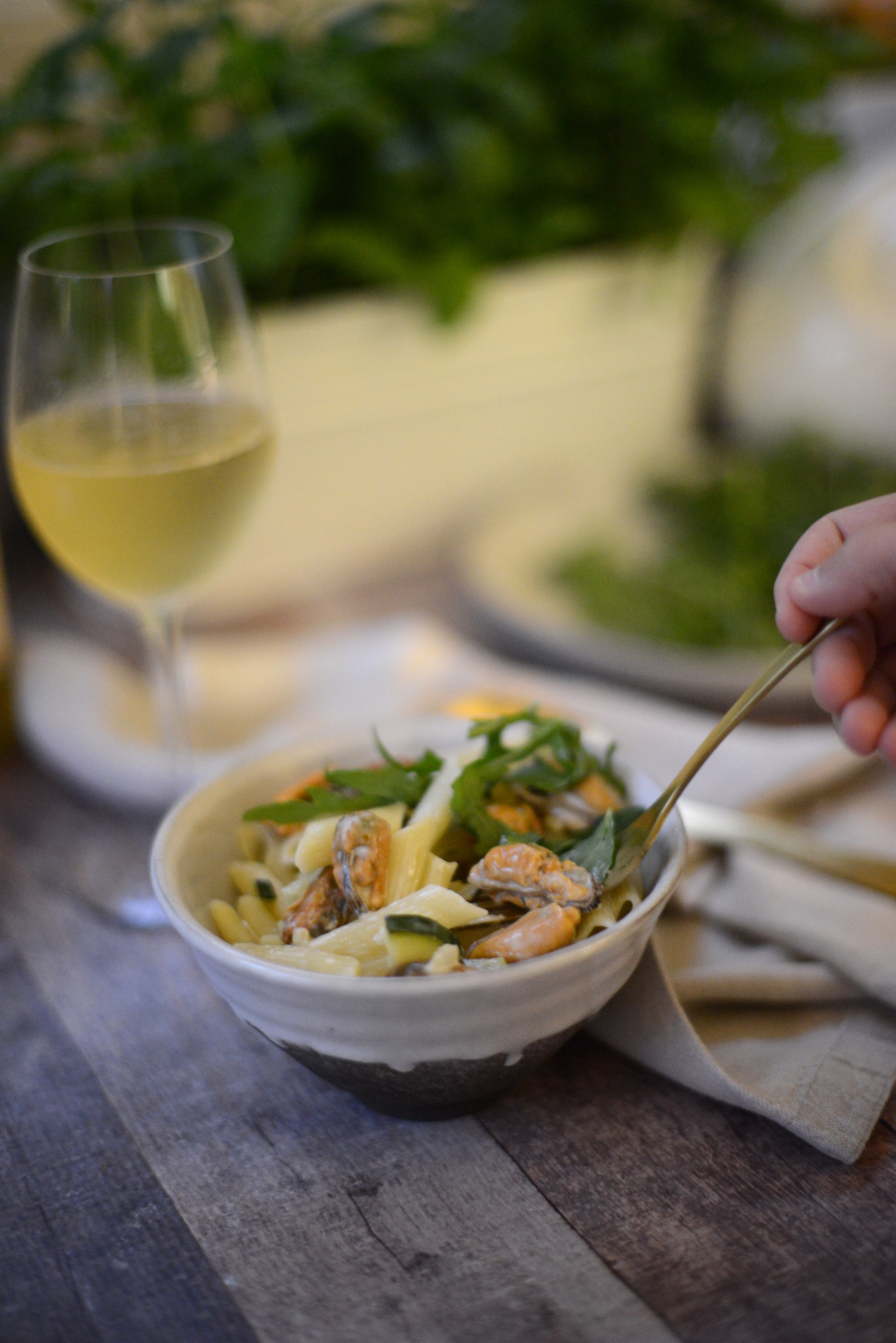 Serving bowls and cutlery from & Hobbs
So if you've got a pile of trick or treaters around, or you're just practicing your hygge this weekend, why not road test this super easy recipe.
For more yum recipes delivered straight to your door head to Ruby & Kind.
(Visited 45 times, 1 visits today)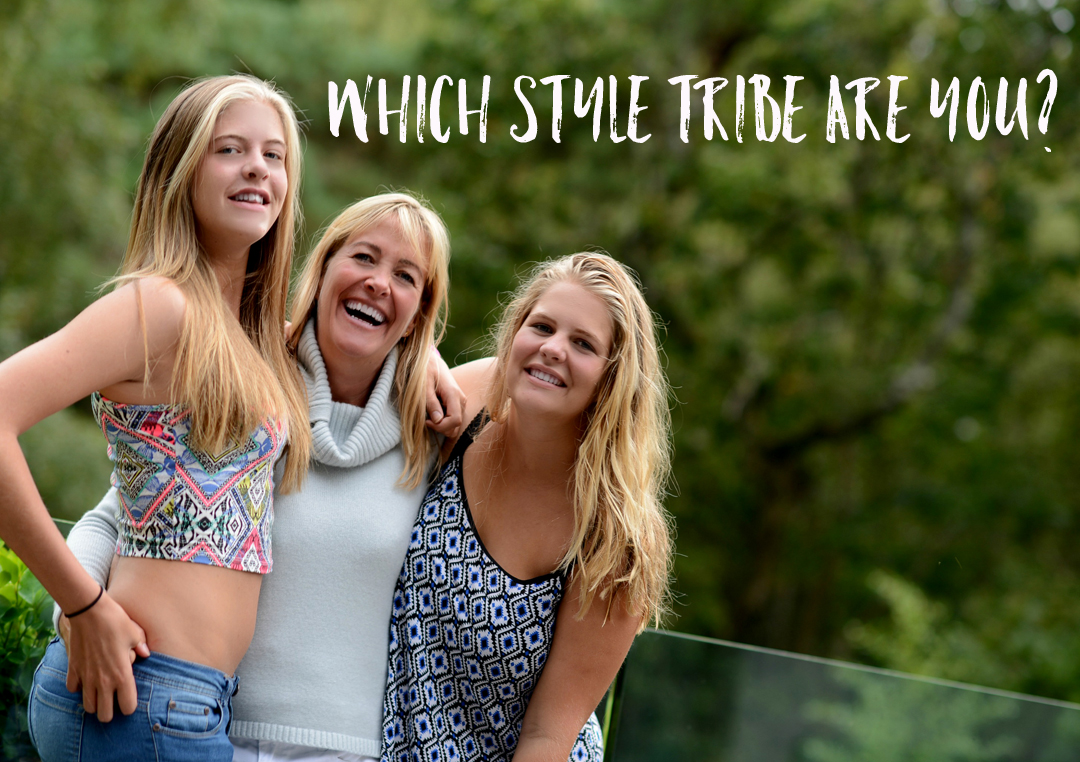 Style Tribes Quiz
Try our Style Tribes quiz to help figure out your Style ID
Get started with our free 5-minute style
tribes quiz - sign up to download