Summer Style Tip – Layering Dresses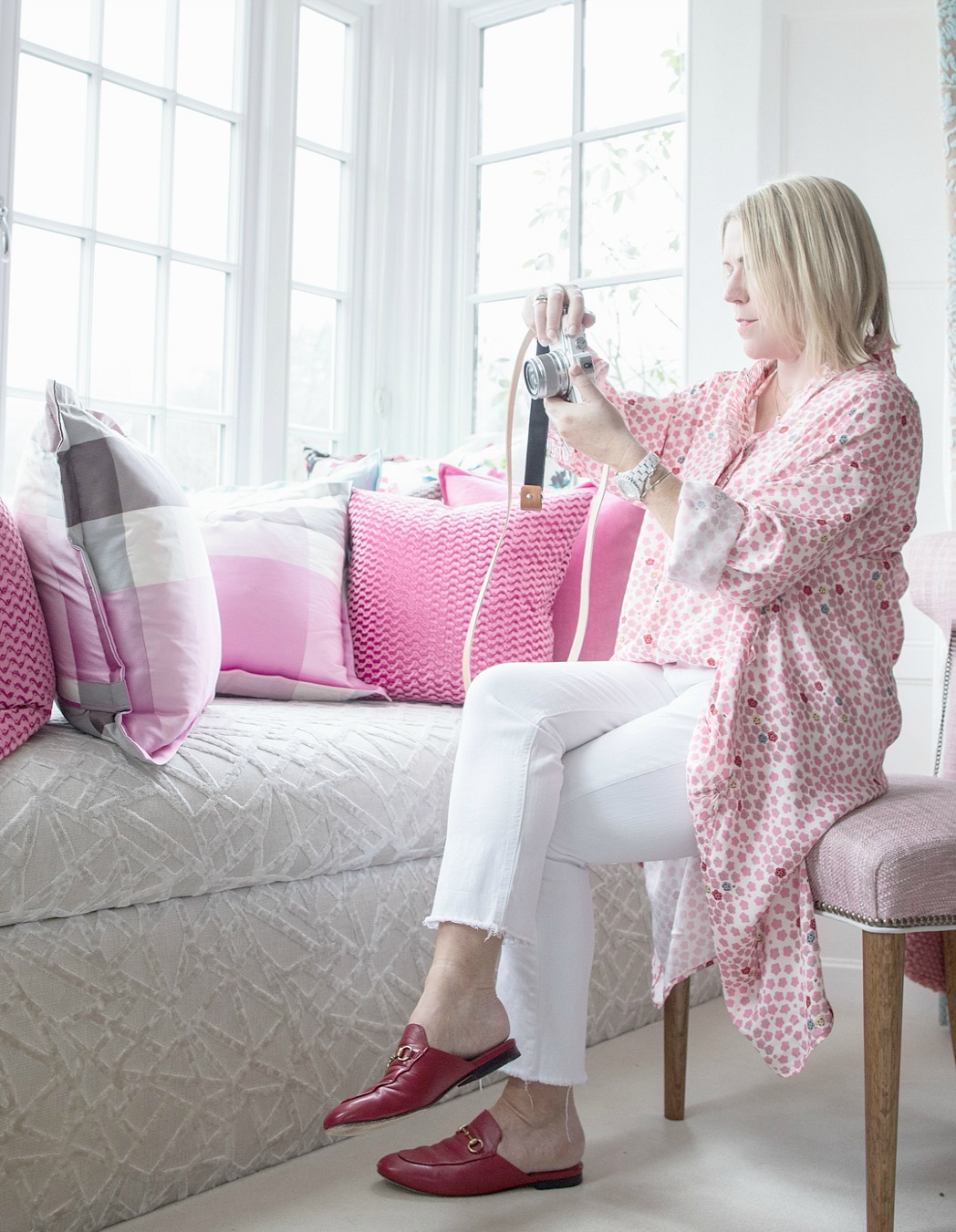 If you're as old as me (grabs wrinkle remover and dollops excessive amount on face attempting to look under 30 again), then you may well remember way back in the early 90's when we used to layer our dresses over our jeans. Well this summer, those of you who loved that look will be pleased to hear that along with all things 80's and 90's that the layering dresses style is back with a vengeance.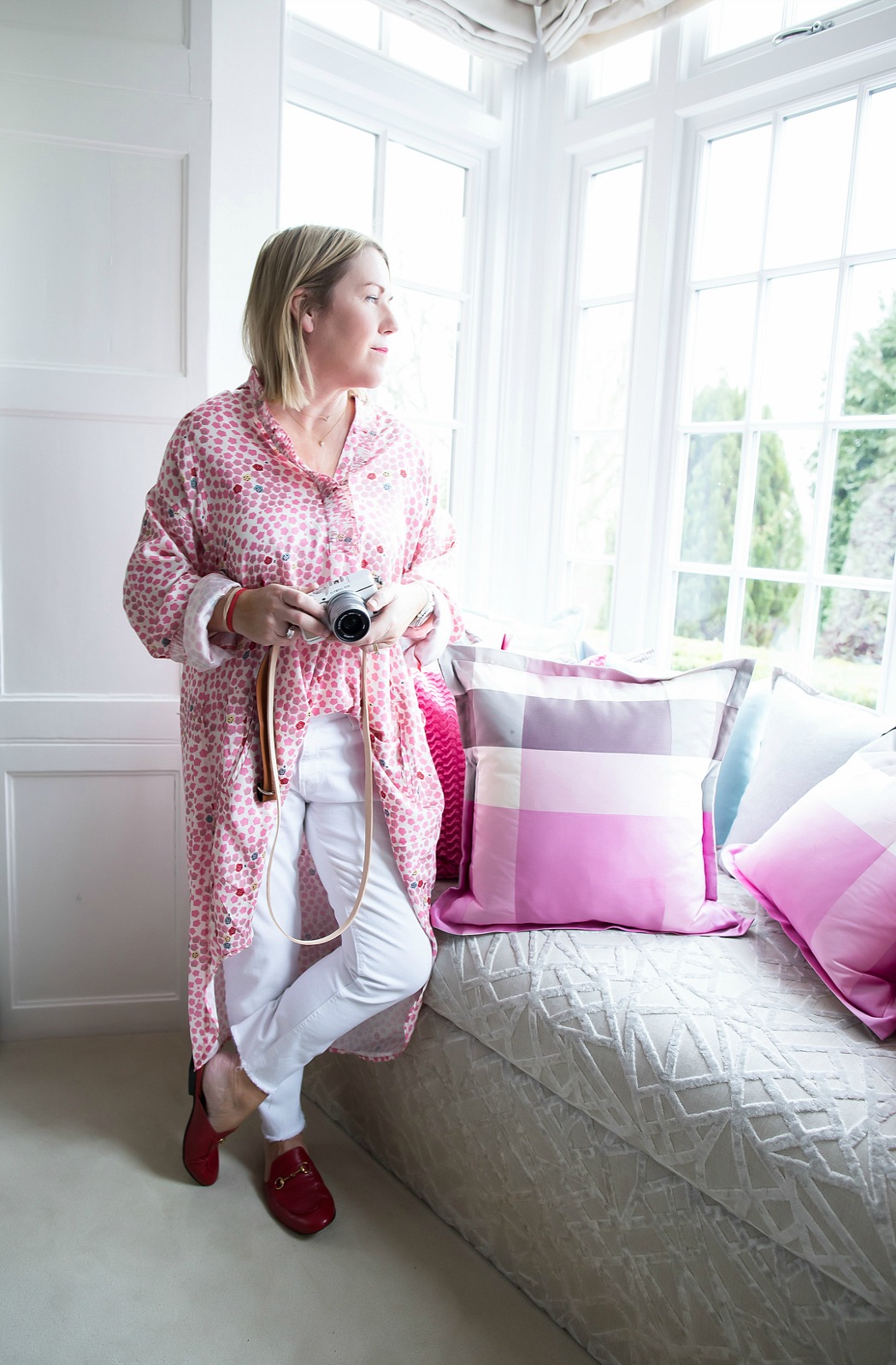 Given our slightly erratic weather patterns here in Blighty it's also a bit of a winner for those transitional-just-can't-decide-what-to-wear days when a dress on its own is way too chilly, and you seek the cosy comfort of your jeans. Back in the day, I think it was lovely Trinny & Suzannah who advocated chucking a dress on and thus hiding a plethora of body shape issues we had post child birthing. Fast forward to today, and with a few clever tucking in additions, this trend still works a treat whatever your body shape.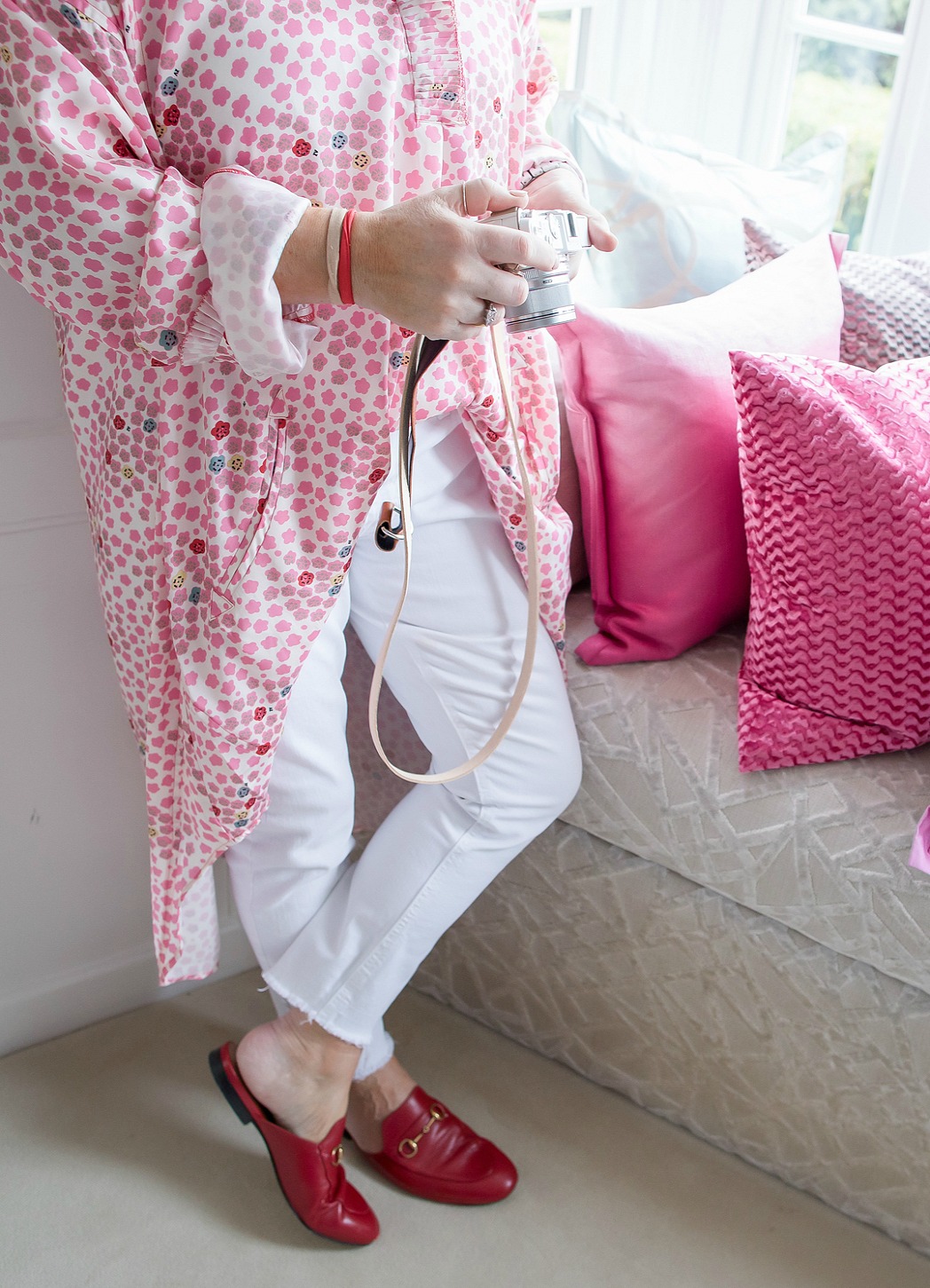 I bought this oversized silk dress from Zadig & Voltaire (sold out but similar DVF here) and found it was huge and unflattering as a dress. But I fell for the luxe silk texture, and the floral print so wanted to figure out how I could keep it by adding a little style twist or two. One quick tuck in the front and some nifty sleeve rolling later and I'm now able to wear it with jeans and feel all sorts of nostalgic style vibes from back in the day.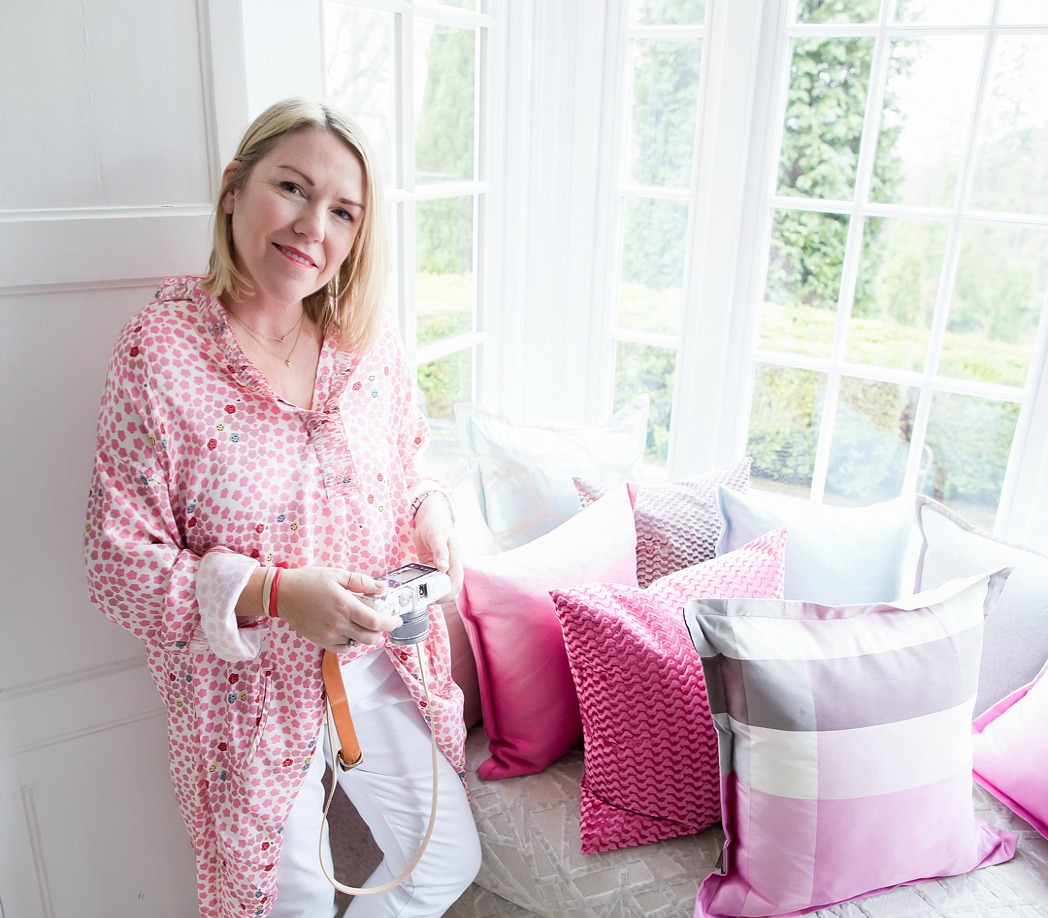 Zadig & Voltaire silk dress, Current/Elliott jeans, Gucci Princeton slippers, Olympus Pen camera.
To nab the right dress to layer with your jeans, opt for empire lines or wrap dresses which are super forgiving on the slight bulk of the denim waistband. If you have a 3/4 length dress ensure the hemline hits either just below the knee or a slim part of the calf which is generally the most flattering part of anyone's lower leg. I favour dresses in silk or a forgiving fabric like jersey, chiffon or crepe-de-chine which gives you that lovely flowy summer fresh effect when you move. DVF is always a good place to start looking as is Boden, Anthropologie or ASOS.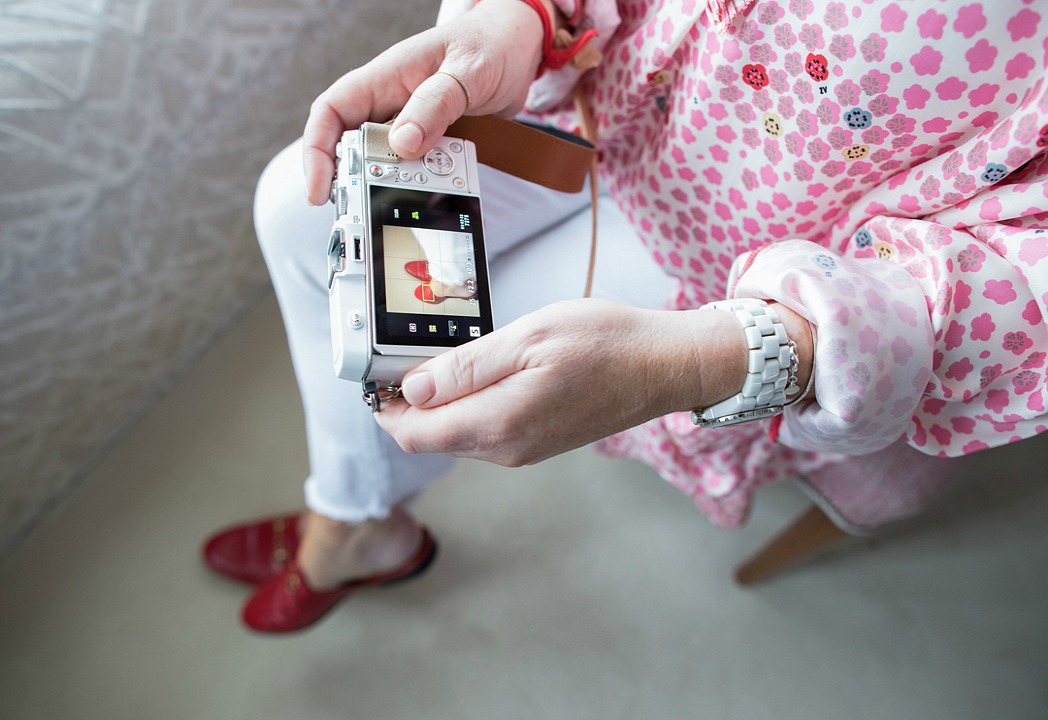 Layering dresses also have an added benefit of elongating the silhouette. So us shorties can make the most of this nifty trick of fooling the onlooker into thinking that we are slightly taller and leaner than we actually are – huzzah – what's not to love about that. Or if you happen to be on the statuesque side try layering a mini or a tunic which looks equally cute.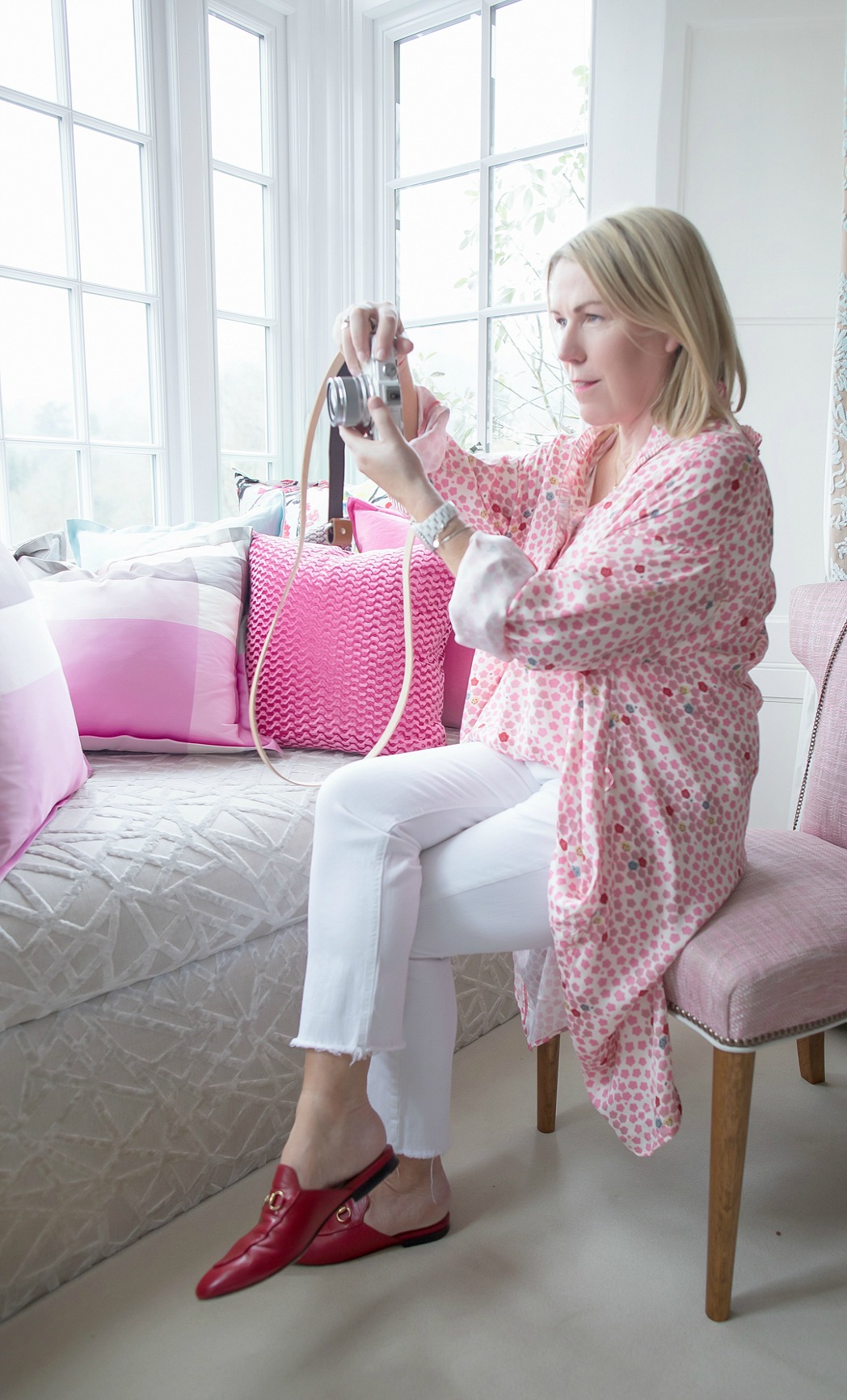 Layering dresses… where to shop.
There's plenty of choices out there for practising your layering skills. Stick to florals or summer brights to nail another SS18 trend in one hit. Here are some of my fave layering dresses out there right now. Click the images to shop.

With thanks to the fab Jane Looker for the pics for this post.
(Visited 495 times, 1 visits today)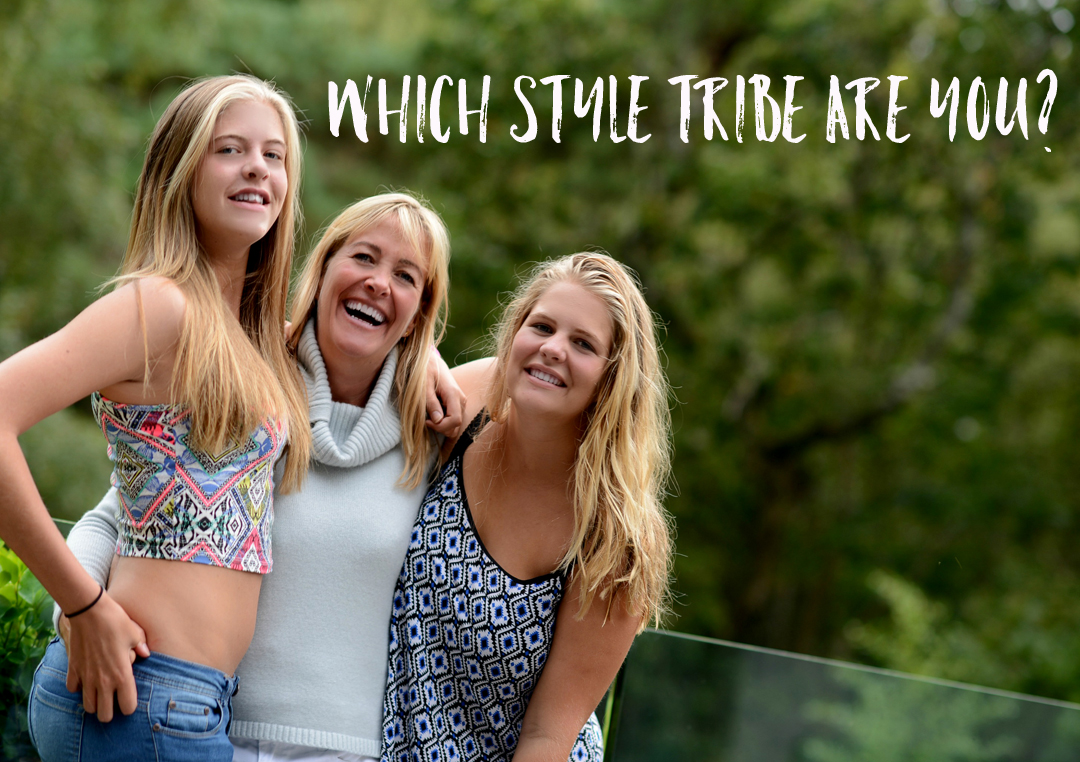 Style Tribes Quiz
Try our Style Tribes quiz to help figure out your Style ID
Get started with our free 5-minute style
tribes quiz - sign up to download